Beauty Mythbuster: Is Kylie Jenner's Mascara Hack a Beauty Win or a Beauty Fail?
Nov 07, 2015
Mascara junkies: We LOVE ourselves a fuller, more defined, longer-looking lash, don't we?! We will even go to odd lengths to get super curly eyelashes. When it comes to our face fringe, we're pretty much game to try everything from colored mascaras to interchanging mascara wands, all to create our perfect look. So when I found out about the mascara trick that Kylie Jenner swears by — smudging your mascara to create a more dramatic lower-lash look without the fuss of applying eyeliner — I had to give it a shot. Perfect fit for this week's Beauty Mythbuster? We think so! Scroll through to see whether Kylie's mascara hack is a busted beauty myth or actually the best thing ever.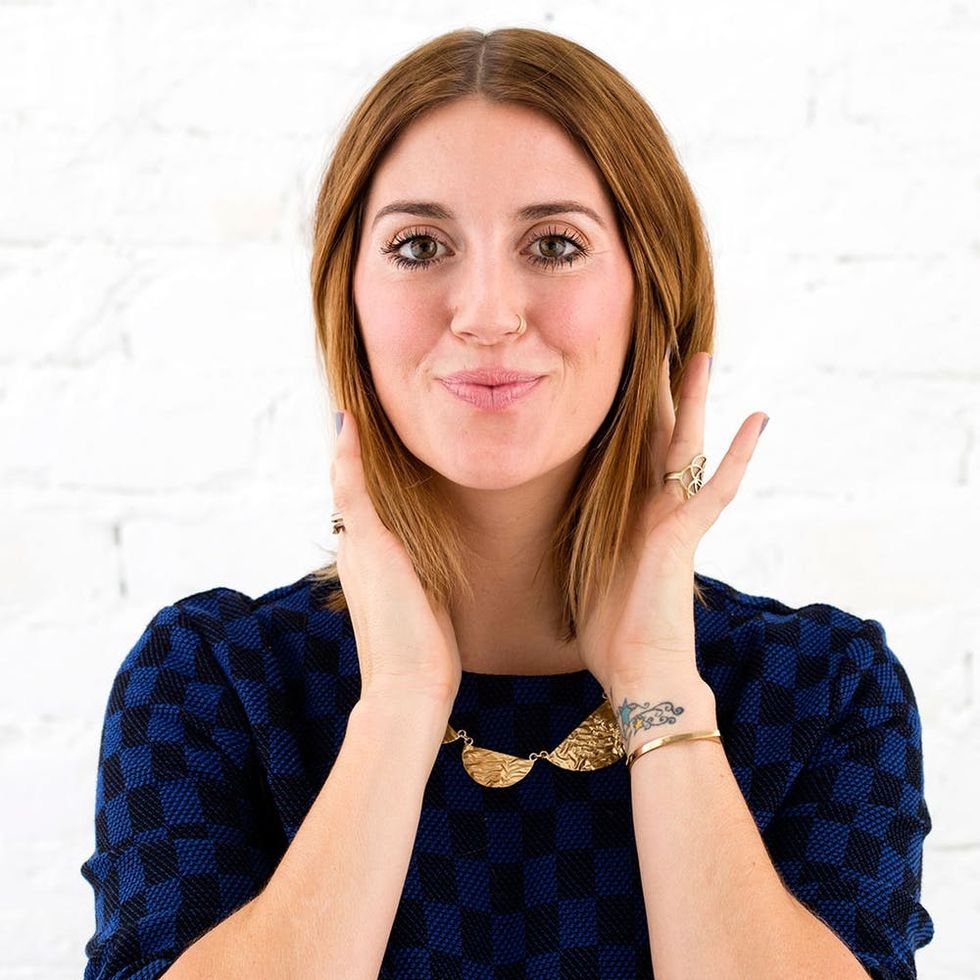 ---
Step 1: Apply Your Upper Lash Mascara

Simple as that! Go with one coat for a more natural look and two to three coats for a more dramatic look.

Step 2: Smudge on Lower Lash Line

Place the wand at the root of your lash line and gently wiggle it back and forth toward the ends of your lashes. This way, the wand will touch the skin of your lash line, depositing a small amount of mascara, which should give the illusion of wearing a slightly smudgy eyeliner.

Test Subject: Normal Mascara on the Other Side

Here I'm applying mascara normally to my other eye to show the difference between using this hack vs. not. So, I'm going with my standard daily light application of mascara that does not touch the lash line at the base.

THE RESULTS

You can see quite a difference here: The left eye with the smudge hack has more drama and actually makes my eye look a little bigger when compared to the right eye that is more natural. So is this a win? Yes! The technique totally works, but here is the thing: This look will vary depending on the type of mascara you use. I used Benefit Cosmetics Roller Lash Super Curling & Uplifting Mascara ($24) that is definitely the big-lash-seeking gal's BEST FRIEND! A volumizing mascara like this will give you more of a smudge, and therefore create a more dramatic look. If you love the hack but are not sold on it as much as a "look," try using one of my all-time favorite all-natural mascaras, W3LL PEOPLE Expressionist Mascara ($24). The rubber cascade-shaped wand is designed to separate the finest lashes, and the formula of this mascara is more lightweight, though it can get thicker with multiple applications.

TBH, I really like how both applications look, personally. Some days I really don't want the drama that this look would give me and others I totally do. That is the beauty of makeup hacks like this — you really can make it your own!

Today, I am feelin' it BIG TIME, so I went ahead and added the smudge effect to my right eye and am going to rock it!
What are your beauty secrets or favorite beauty hacks? Share with us in the comments section below! I would LOVE to give them a test run and report back!
Creative Direction/Hair + Makeup: Misty Spinney
 Styling: Kate Puhala
Photography: Kurt Andre
 Model: Misty Spinney
Get Misty's Look: TopShelf top, Marja Germans Gard DIOSA Collar Necklace ($360), Upper Metal Class Presence Cuff Bracelet in Bronze ($135), Upper Metal Class Crystal Bar Rings in Bronze ($75 each)
Misty Spinney
Misty Spinney is a hair stylist, makeup artist, and fashion stylist with a strong background in design and deep passion for creativity.