8 Places to Visit for a Real Life La La Land Experience
Feb 25, 2017
If you're like many of us, right after watching the whimsical and wonderful La La Land, you started to scour for flights to Los Angeles like STAT. The film made the sprawling city look so vibrant, romantic, and way worthy of vacay goals. If perhaps you happen to already reside in or near Los Angeles, then you were no doubt filled with the urge to play tourist in your own town. Whether you're near or far, one thing is sure — thanks to the Oscar-nominated blockbuster, the City of Angels is having a moment. It's not just the locations in La La Land that are so beautifully included (Hermosa Pier, Grand Central Market, Watt Towers, and Century Freeway); it's the idea that this is the place where the magic happens, where worlds are created, and fantasies are fulfilled (both on screen and off). Visit one, two, or all of these Hollywood movie-centric locales to honor one of America's greatest art forms.
---
1. Warner Bros. Studio Tour Hollywood: If you act fast and book a trip to the Warner Bros. Studio Tour Hollywood sooner than later, you can experience a bit of La La Land IRL. For a limited time (now until March 6, 2017), you'll be able to walk right onto the reconstructed "Café Sur Le Lot" set, the café where Emma Stone's character Mia once slung coffee. You can also check out where other classics of the small and big screen were shot — we're talking classic faves like Casablanca, Gilmore Girls, and Friends. Plus, lots of current shows are in production on the lot like Ellen, Pretty Little Liars, and Shameless. (Photo via Warner Bros. Studio Tour)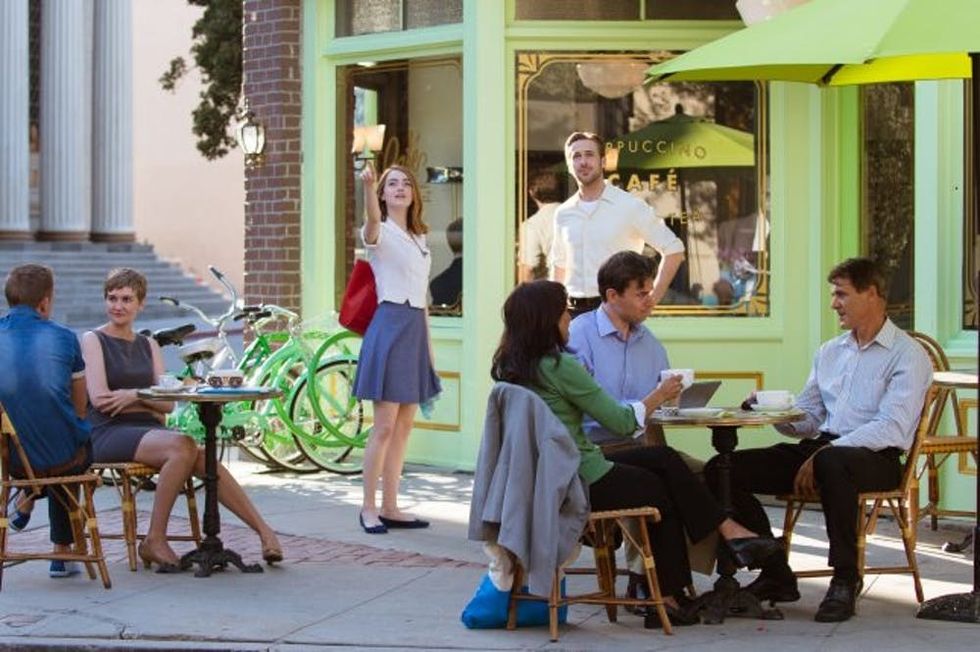 2. Universal Studios Hollywood: Sure, Universal Studios Hollywood has The Wizarding World of Harry Potter (accio magic!), the Walking Dead Attraction (zombies!), and an immersive Simpsons area (Hello, Marge and Homer!), but to get a taste of movie-making magic, you've gotta go on the Studio Tour. You'll see the Bates Motel, be confronted by King Kong, and come face to face with Jaws. If you're feeling fancy, you can upgrade to the VIP Experience that has lots more perks and exclusive back lot access. (Photo via Kevork Djansezian/Getty)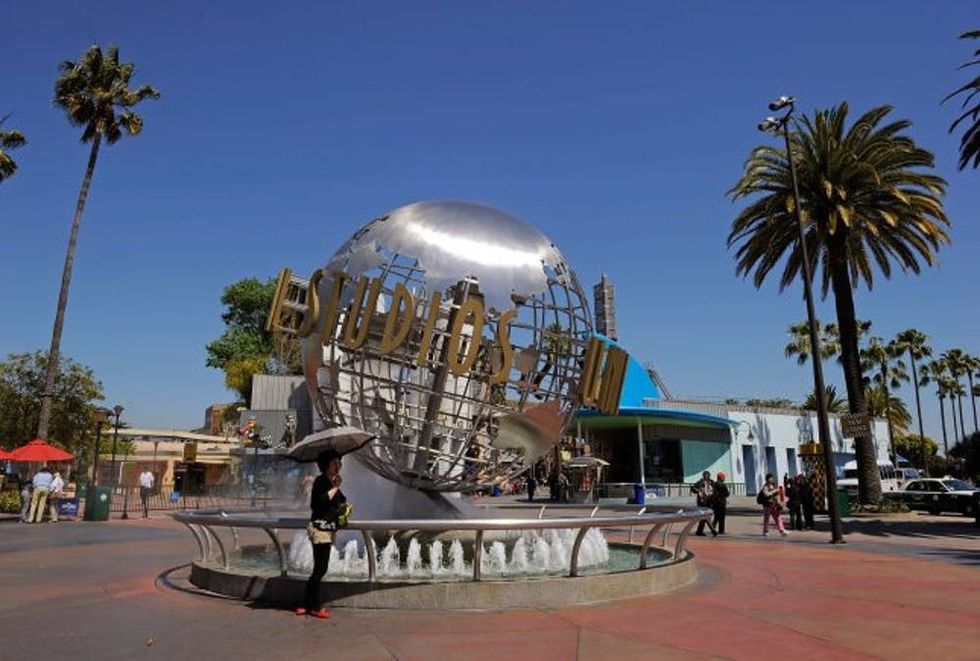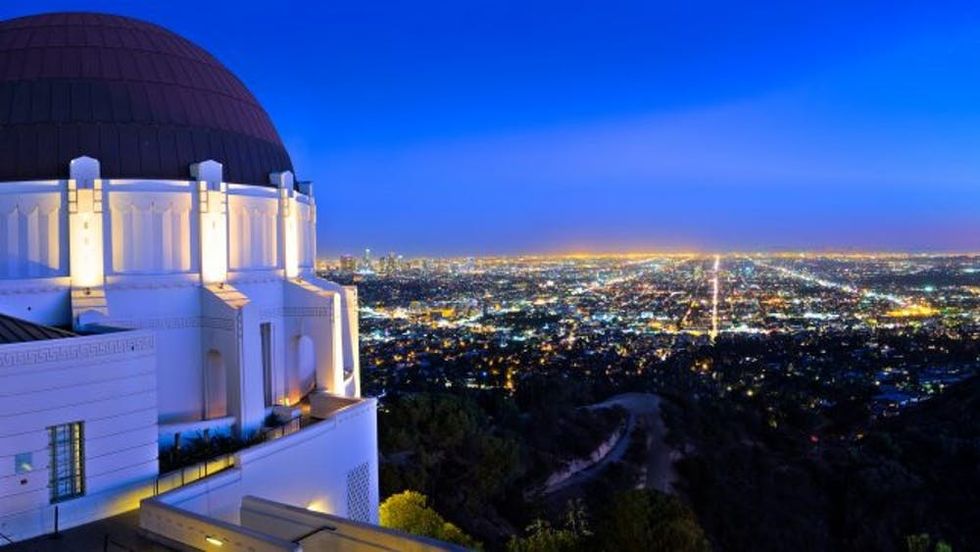 3. Griffith Observatory: Not one, but two huge Hollywood movies have included the stunning Griffith Observatory: one old-school (Rebel Without a Cause) and one new-school (La La Land). Additionally, you'll get an unparalleled view of the City of Angels from its high in the hills vantage point. By the by, doing a little dance in the planetarium is totally optional. (Photo via Asim Bharwani/Getty)
4. Hollywood Walk of Fame: In LA, the stars aren't just in the sky or working in the studios; they're right there under your feet. Embedded in the sidewalks of 15 blocks of Hollywood Boulevard and three blocks of Vine Street, you'll find 2,600 terrazzo and brass stars honoring all sorts of tinsel town luminaries. Swing by, and say howdy to an eclectic mix of stars like Buster Keaton, Reese Witherspoon, or Johnny Cash. They're all there (except for Donald Trump's; his star has, well, had some work done). (Photo via ullstein bild/Getty)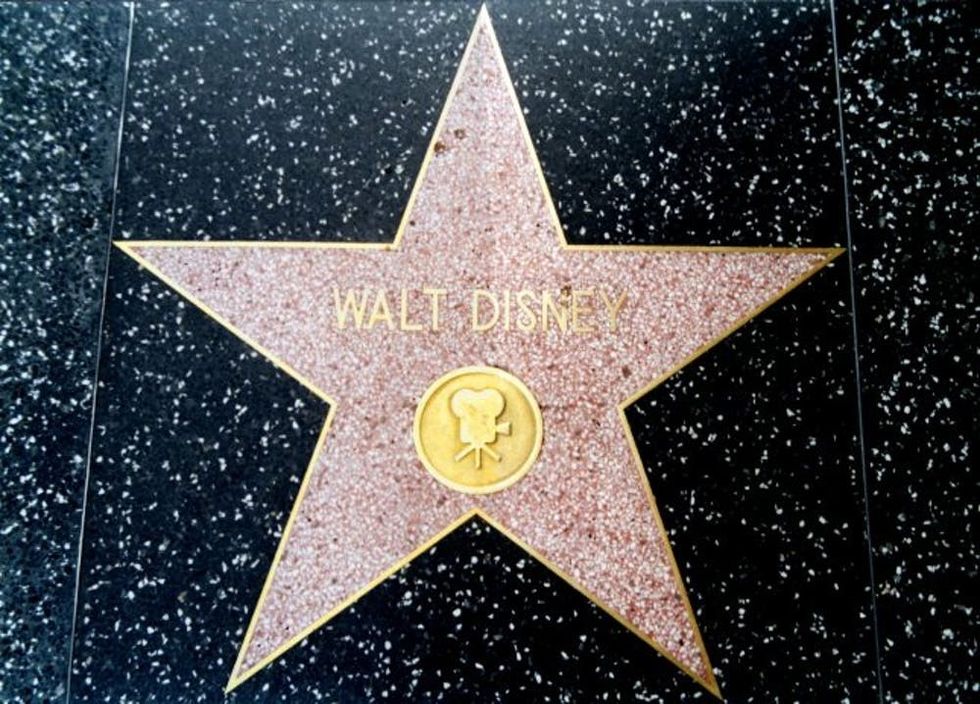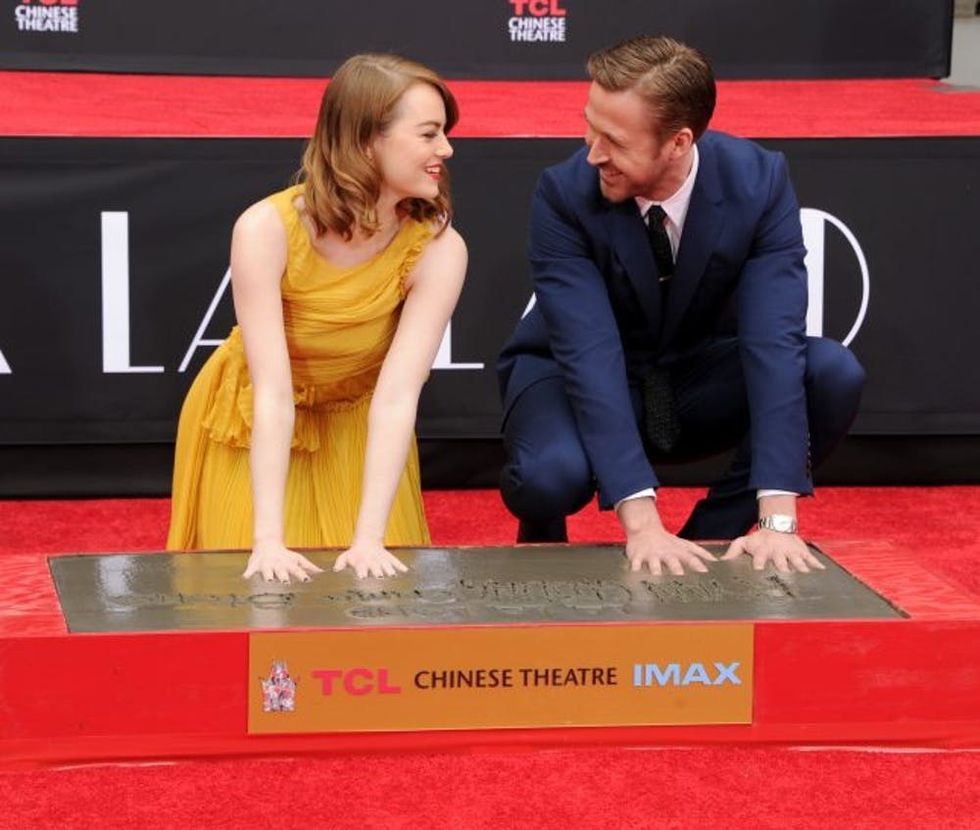 5. Grauman's Chinese Theatre: There's something so quaint and charming about the entrance to Grauman's Chinese Theatre (now TCL Chinese Theatres). From 1927 until today, cement tributes to Hollywood's brightest stars have been on display in front of the movie palace on Hollywood Blvd. Along with hands and feet, there are a few oddities in the mix: Betty Grable's legs, Groucho Marx's cigar, and the wands of Harry Potter stars Daniel Radcliffe, Emma Watson, and Rupert Grint. In celebration of the success of La La Land, the hand and footprints of Ryan Gosling and Emma Stone are currently front and center. (Photo via Gregg DeGuire/Getty)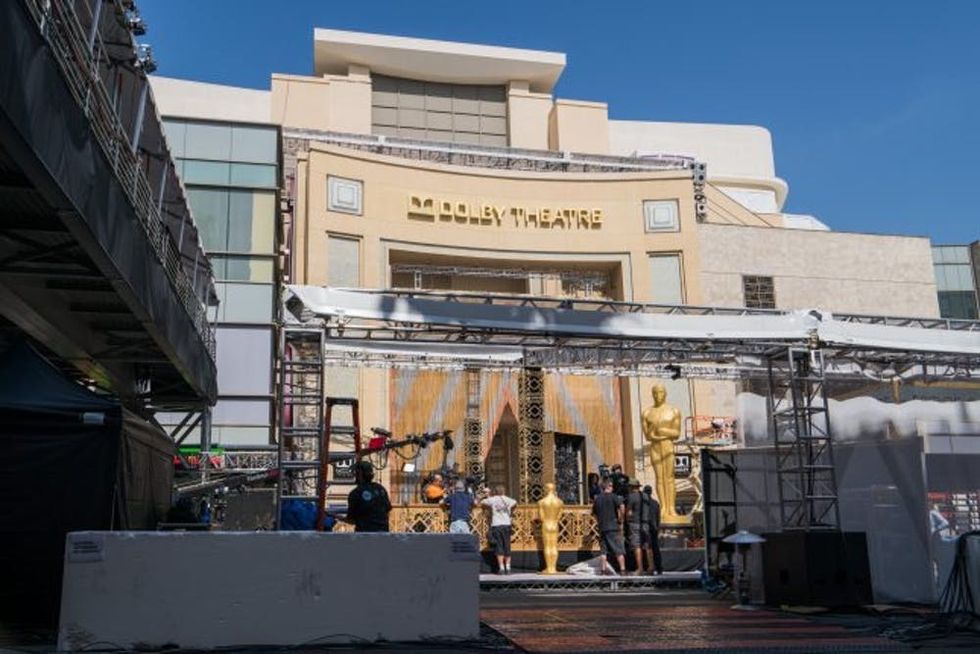 6. Dolby Theater: Once a year, over 35 million people have their eyes glued to the stage of the Dolby Theater for the annual Academy Awards. This Hollywood Blvd. hot spot hosts the biggest stars of the year, as well as the writers, directors, producers, etc., that really make the magic happen. While snagging a ticket to the big night is the thing of dreams, you can visit the ginormous theater during other times of the year. You can book tickets and visit the Dolby Lounge, see various images of past Oscars, and see a real statuette up close and personal. (Photo via AaronP/Bauer-Griffin)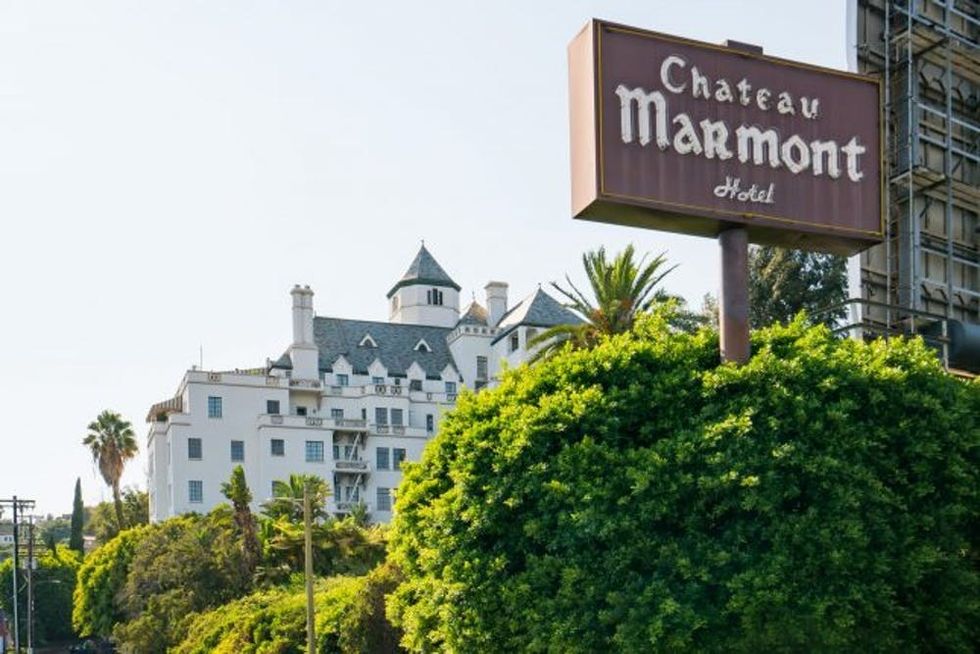 7. Chateau Marmont: If you want to stay in one of the Chateau Marmont's 63 rooms or suites, it will cost you (rooms start at about $550). The swanky hotel has seen pretty much every movie star walk through their doors. Instead of getting a pricey bed for the night, go and have a drink at the bar or a meal in their restaurant. You never know who'll you'll see walking through. (Photo via AaronP/Bauer-Griffin/Getty)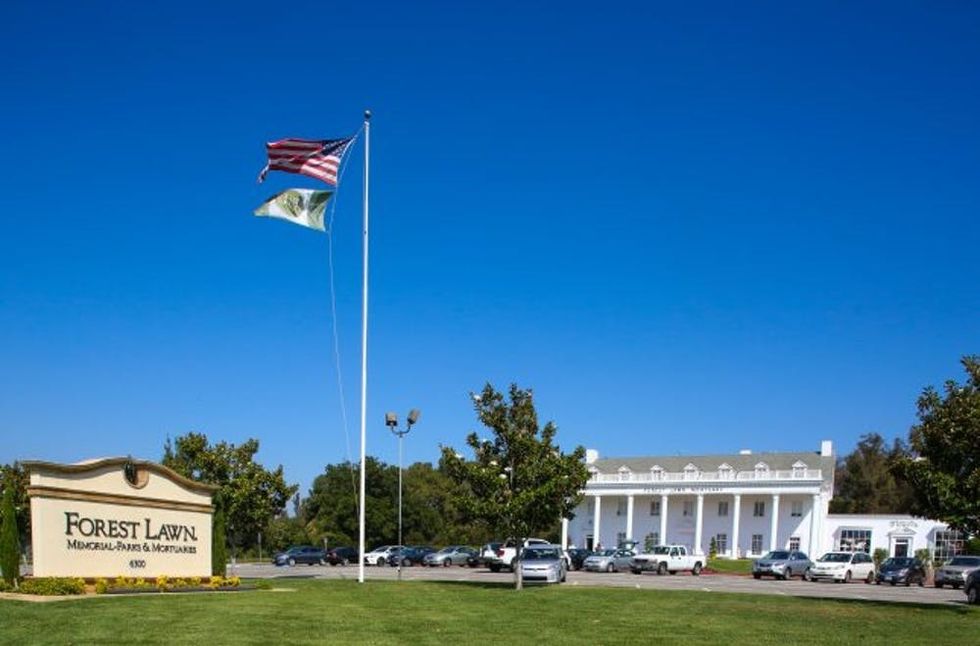 8. Forest Lawn Memorial Park: If you don't see any living and breathing stars, you can always see some that are no longer with us. Forest Lawn Memorial Park is the final resting spot for many a bold-faced name including the likes of Lucille Ball, Paul Walker, Bob Baker, and most recently, Debbie Reynold and Carrie Fisher. Michael Jackson and Walt Disney are there too, but they're in private parts of the grounds. (Photo via FG/Bauer-Griffin/Getty)
Which Hollywood hot spot would you like to visit most? Tweet us @BritandCo and let us know!
Sunny Chanel
Sunny Chanel is a freelance writer as well as the founder of the whimsical site Wonder and Company. When this proud San Franciscan isn't writing, working on her fixer-upper or doing crafts, she is playing dress up with daughter and planning her next trip to Disneyland.