Halloween Hack: Little Red Riding Hood Costume
Jul 17, 2016
We know — Halloween isn't exactly around the corner — but that doesn't mean that you don't need to get a leg up on the office party competition with a next-level, budget-friendly costume. We are here to help you hack your way to greatness with a simple DIY Halloween costume that can come straight from your closet. First up is a look that has a hint of nostalgia — The Little Red Riding Hood costume. Let's bring it wayyyy back to stories from when we were itty bitty.
LITTLE RED RIDING HOOD
---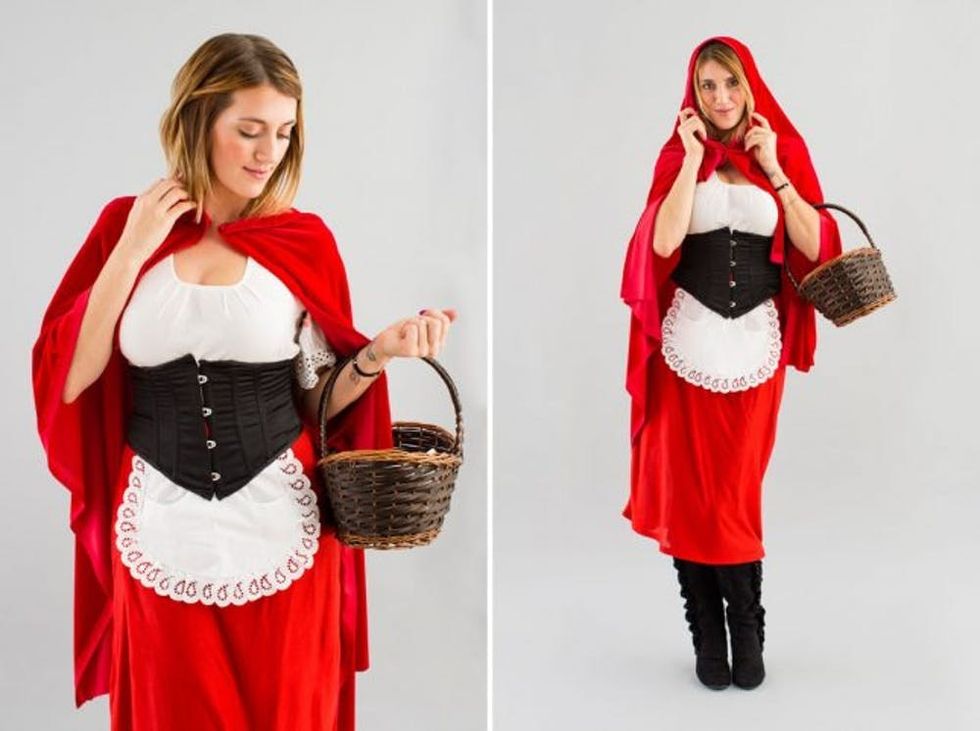 Materials:
— red cape or piece of red fabric
— white peasant blouse
— black corset-style belt
— white lace trim apron
— red maxi skirt
— black boots
— basket
The great thing about this costume is that you can go super simple and just wear a skirt, white tee and red hoodie, or you can add some upgrades — like the apron and peasant blouse — like we did.
Easy enough, right?!
Don't forget, the key to this costume is a simple red maxi skirt. Learn how to sew one yourself in our e-class! Now, what's in that basket?! ;)
Follow us on Pinterest for more Halloween costume hacks!
Zoey Washington
Zoey Washington is the Senior Fashion and Beauty Editor at Brit + Co and a lover of all things pretty.