3 New Makeup Essentials You Should Try This Weekend
Oct 16, 2015
It's officially mid-October — can you believe it? Time flies when you're… working all week, womp womp. But hey, the weekend is *finally* here, and so are a bunch of reasons to break out of the beauty rut you've been in since Monday. We're here to put a little extra pep in your step after you clock out on Friday, because you should never underestimate the power of a new cat-themed lipstick (let's be real, they're instant mood enhancers on their own — but this!). Break out the blush, brow enhancers and bubbly, because it's time to celebrate the weekend and embrace some products that will make it even more beautiful. Here are three weekend makeup must-haves you should wear from Friday to Sunday:
what makeup to wear friday night: your desk-to-dinner look
---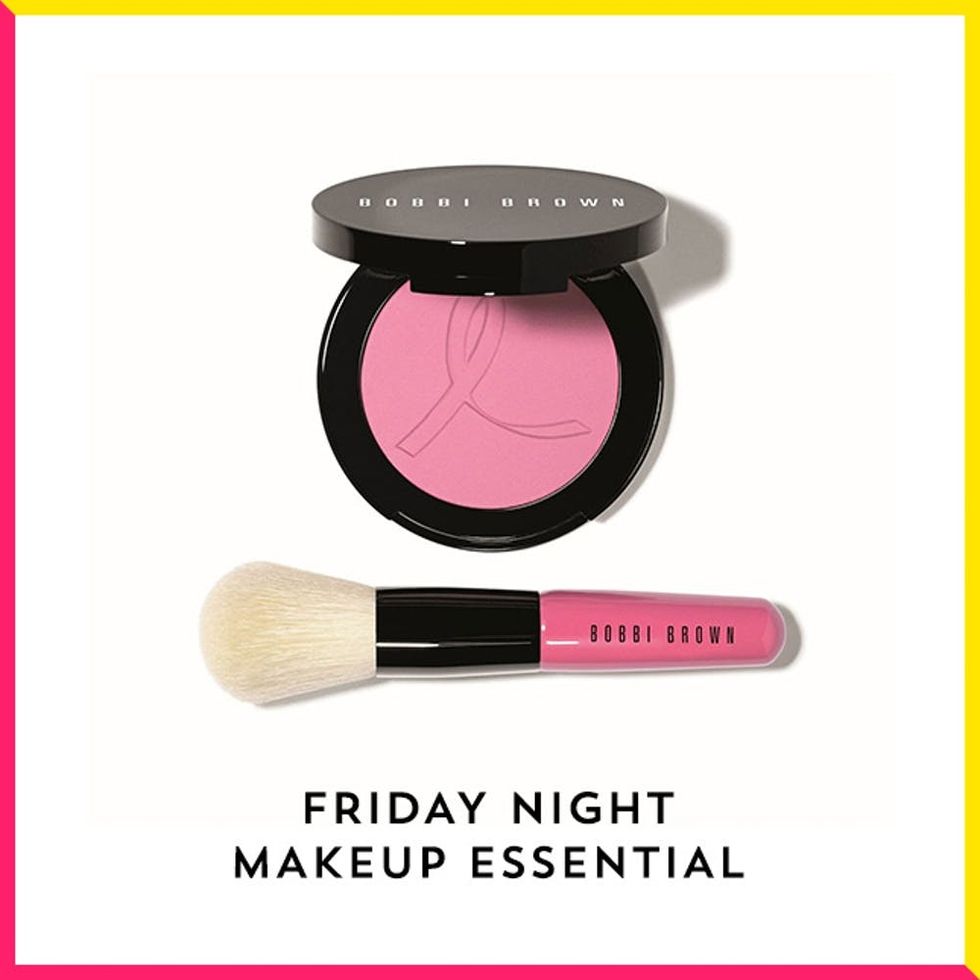 On a Friday at 6pm, our skin might not be looking its best we *all* could use a little pick-me-up after putting in our 40 (or more, ugh) hours this week. Your skin can look slightly dull and washed out, so before your Friday night starts, freshen up the color on your cheeks with the Bobbi Brown Peony Blush Set ($50). Bobbi Brown makes amazing, super pigmented blushes (I've been using the same one for about five years, and nothing else compares) that pack serious staying power. This Peony shade gives you a healthy punch of color that's flattering on so many skin types. It's also a limited edition Breast Cancer Awareness Month set —$12 of every sale goes to the Breast Cancer Research Foundation — and includes one of her famous brushes (seriously, they're *so* soft).
what makeup to wear saturday night: your night o.u.t. look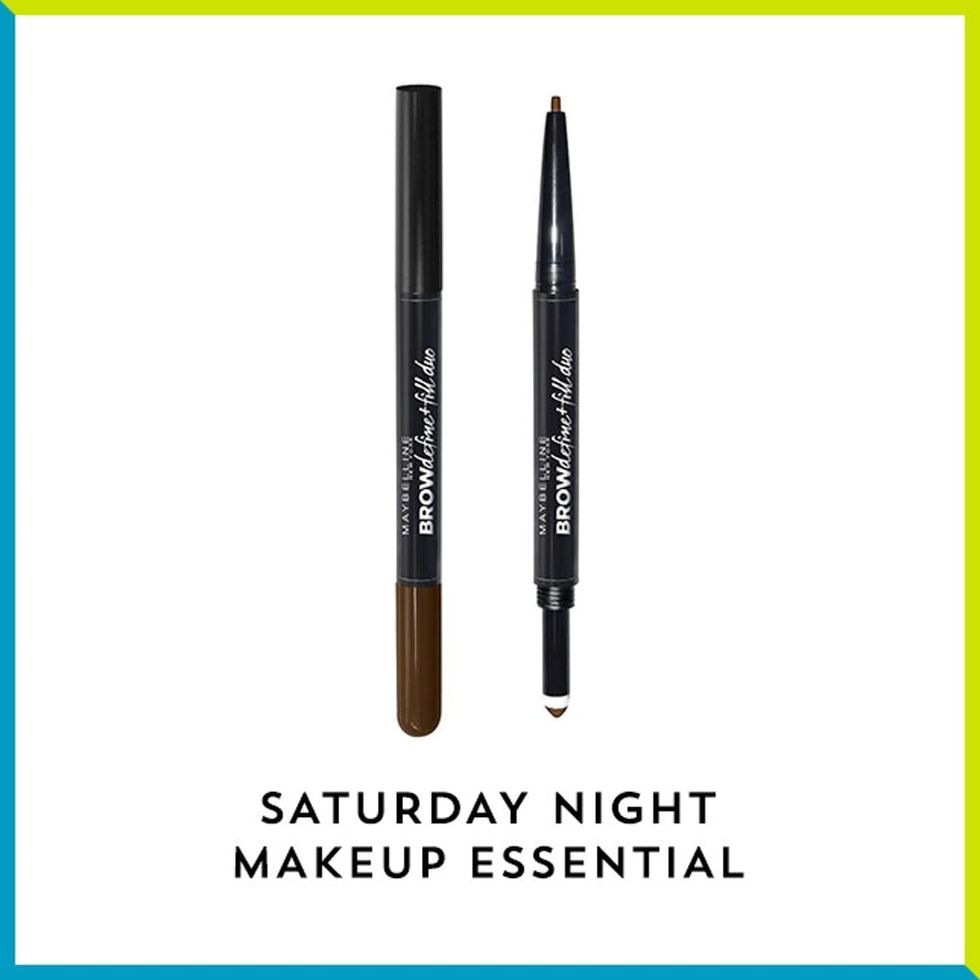 Your eyebrows are important. Sometimes, though, we forget just how much they can impact our entire look — they really frame your eyes, so the more they're filled in, the more defined your face looks. This doesn't mean they have to be super bold, but it does help if you shape them a bit with a product that gets the job done in a hassle-free way. Enter the Maybelline Brow Define + Fill Duo ($8), a dual-ended wax brow tool (hybrid products FTW!) that has a pencil on one end to shape your brows and a filling powder on the other to enhance 'em even more. #BrowGameStrong
what makeup to wear sunday: your brunch with your besties look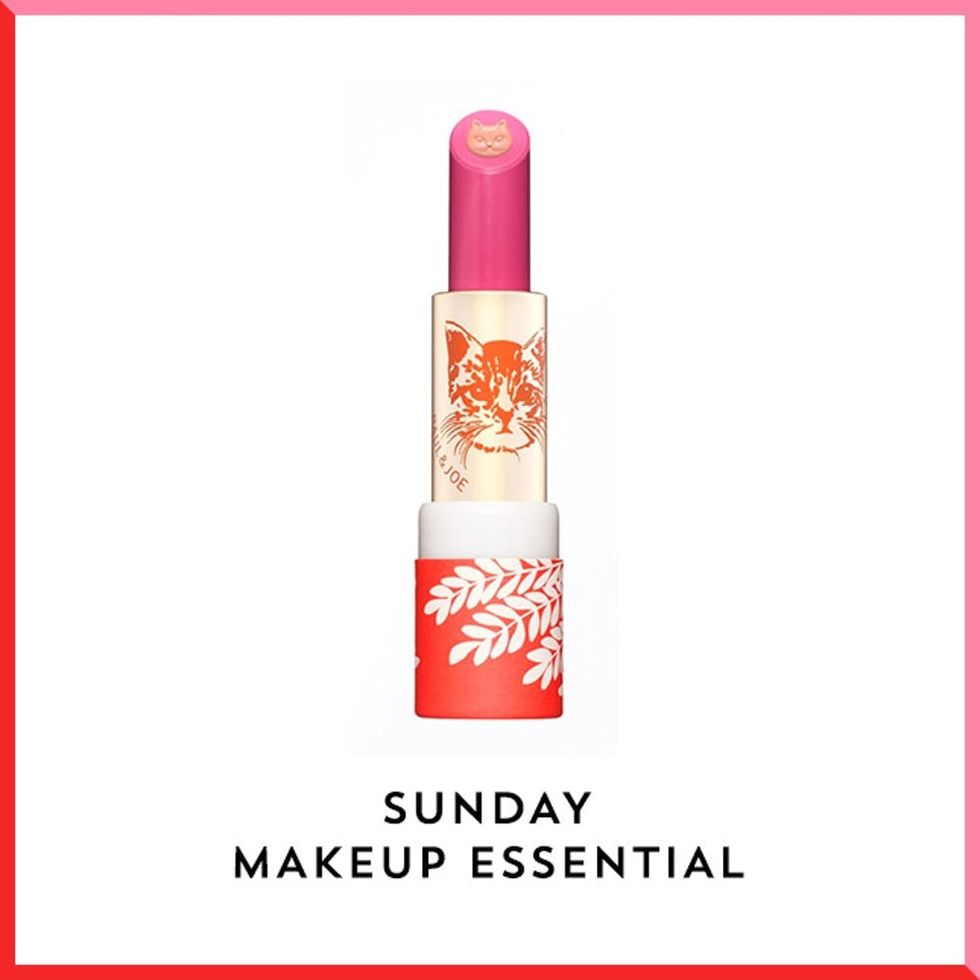 Brunch is all about chattingand cheersing, right *clink*? Show up to boozy breakfast this Sunday rocking the Paul & Joe Beaute Lipstick in Cafe Parisien ($20) and get ready to whip it out to show off to your besties, because this is *not* your average lipstick. Not only is it a pretty raspberry pink shade, but it has a little nude-colored kitty on the center of the lipstick that gives your pucker some dimension. This product takes all the guesswork out of defining your lips on the weekends when your brain should be taking a rest. Be prepared to steal the brunch spotlight when you show up with this fun conversation starter.
What are your must-have makeup essentials? Share your thoughts in the comments below.
Beth Wischnia
You can typically find this Texan writing, trying on a new lipstick, gabbing with her identical twin sister or volunteering at the local animal shelter. She finds inspiration from rosé, beauty products, Tex-Mex and cats.