What I Learned from Going to a Meditation Studio
Apr 12, 2016
You get your flow on in yoga. You channel that om off the mat into a daily practice of reading inspirational quotes, or even unwinding with tea and a spa hack or two for a relaxing shower. But there's an even cooler, totally ancient way to zen out and channel all that energy into something even bigger than yourself: meditation. The age-old practice seems to be popping up everywhere, whether through handy meditation apps or one of the next-level meditation studios opening up around the country. We tapped Ellie Burrows and Lodro Rinzler, co-founders of the meditation studio MNDFL, for lessons everyone can learn from taking a meditation studio class.
---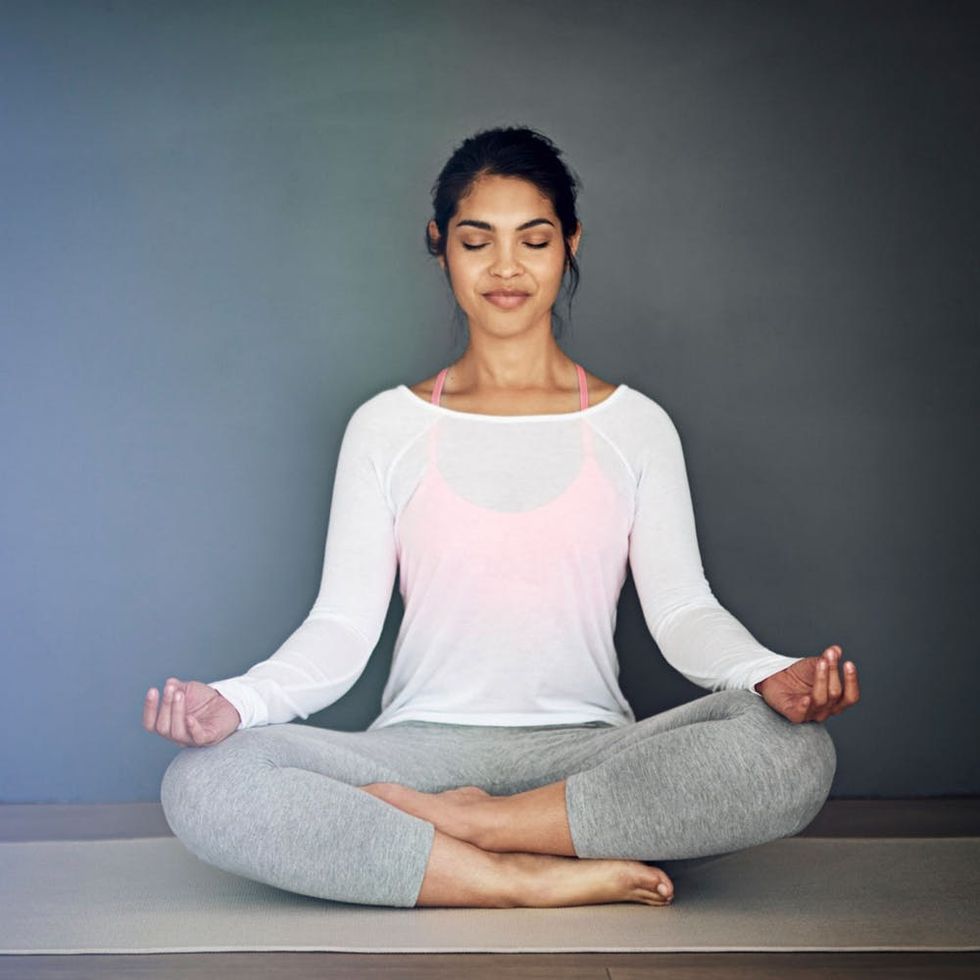 1. Leave your agenda and judgments at home. "If you think meditation is going to turn off your brain, you're going to be disappointed," says Ellie. "Meditation is a dynamic practice that uses the brain to bring your mind to a single thing, like the breath or a mantra."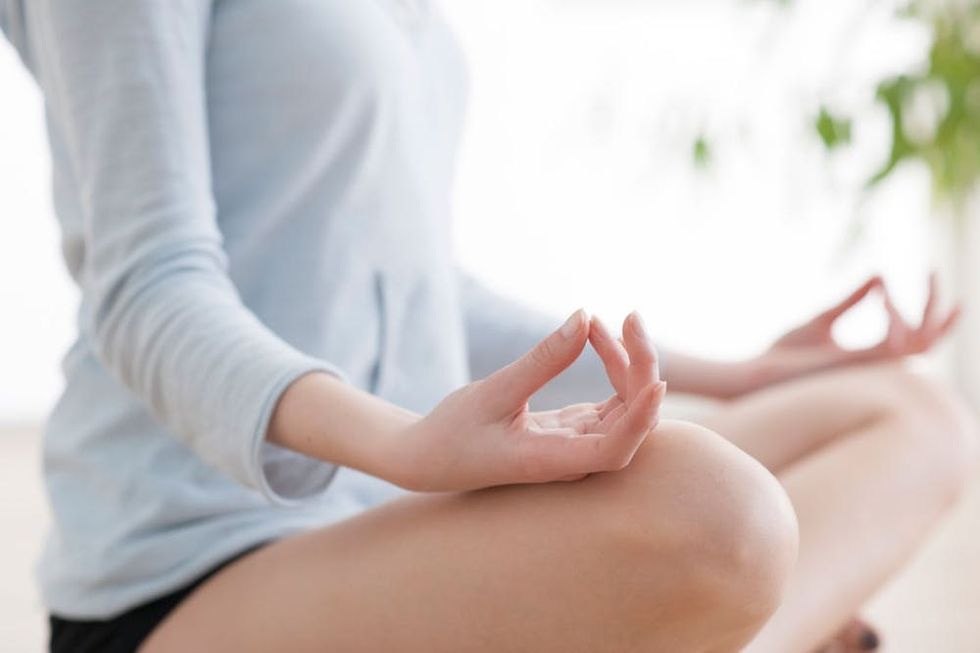 2. Consider what you need in the present moment. Are you stressed about a work project your boss threw on you at the last minute? Annoyed with a roommate who never does the dishes? Sad about how a sib treated you at a recent family gathering?
"We're often encountering things throughout our day that make us feel stressed or ungrounded, whether a fight with a lover or an angry email from a boss," states Ellie. "Setting aside time to bring your mind to something as simple as the breath can be enormously helpful to deal with discomfort and recenter yourself. If you don't have a meditation practice, you can simply take three deep breaths — in through the nose, out through the mouth — to calm [your] nervous system. The breath is an anchor for calm."
3. Dress comfortably. It's harder to channel zen in an itchy sweater or too-tight leggings. "'What do I wear?' That's the question we get asked most often. Here's the answer: Wear something you're comfortable sitting in. For some, that's jeans or yoga pants, for others a dress or skirt (we probably wouldn't recommend the mini kind!)," offers Ellie.
Perri O. Blumberg
Perri is a graduate of Columbia University and former food editor at Reader's Digest. After graduating a health-supportive culinary school, she's gone on to work with Mark Bittman and pursue writing full-time. She's probably seen Dave Matthews Band in your hometown and will never turn down a Bloody Mary.