15 Mule Cocktail Recipes That Will Cool You Down in the Warm Weather
Jul 20, 2016
A Moscow Mule cocktail is simplicity at its finest. A little vodka, some lime and a lot of ginger beer is all it takes to get the perfect summer sip. But summer is all about trying new things, and that includes stepping up your cocktail game by trying new ingredients and mixtures to create a combo of flavors that is *way too good* to pass up. So break out your favorite summer fruits and put on your best bartending outfit, because you're about to mix up the best cocktails of the summer with these 15 mule recipes that are perfect for chilling out with by the pool.
---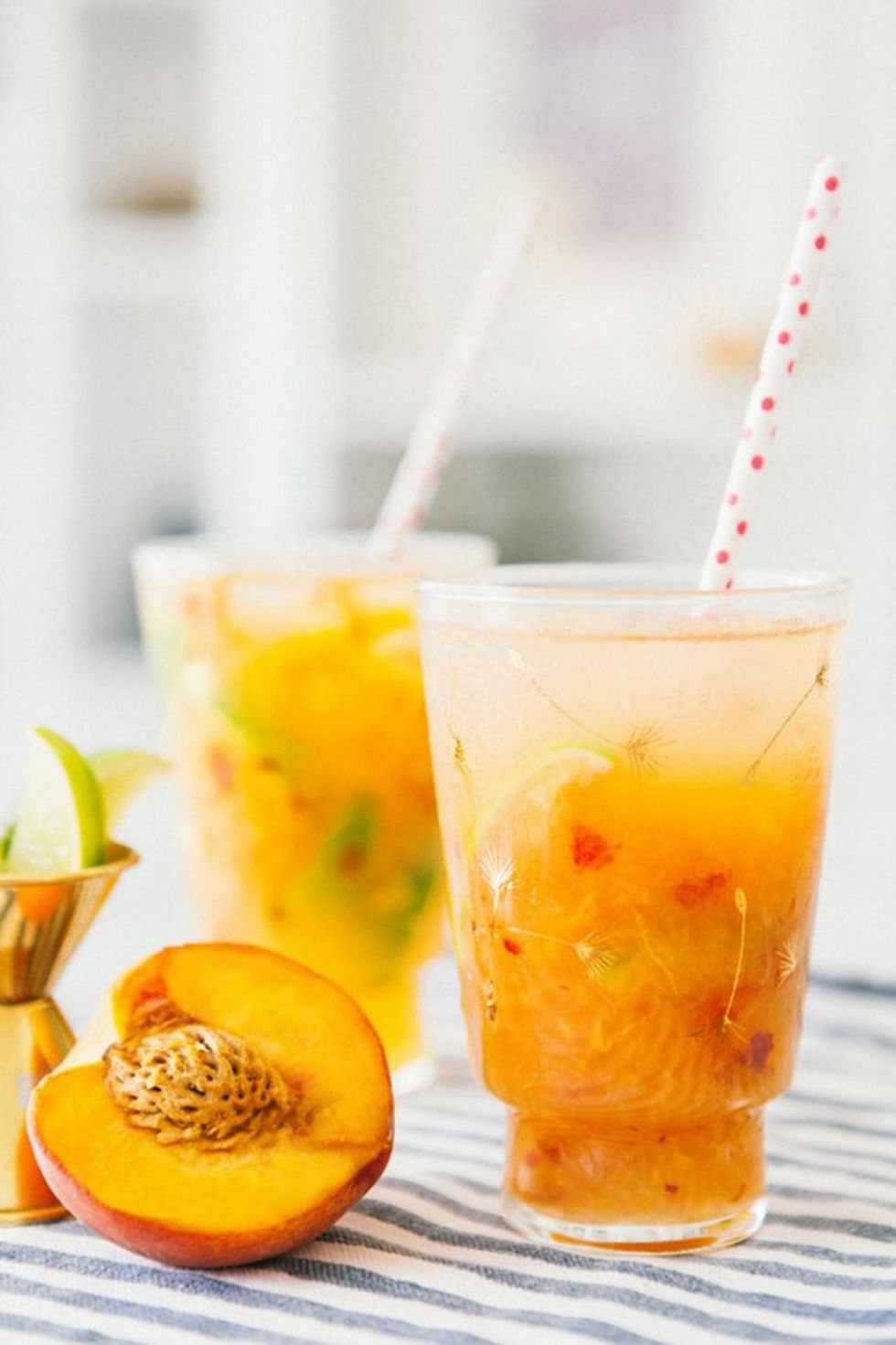 2. Peach Mule: Peach, please! This mule is about to change your cocktail preference forever. Adding this summer stone fruit means an additional level of flavor that is *way* too good to pass up. (via A House in the Hills)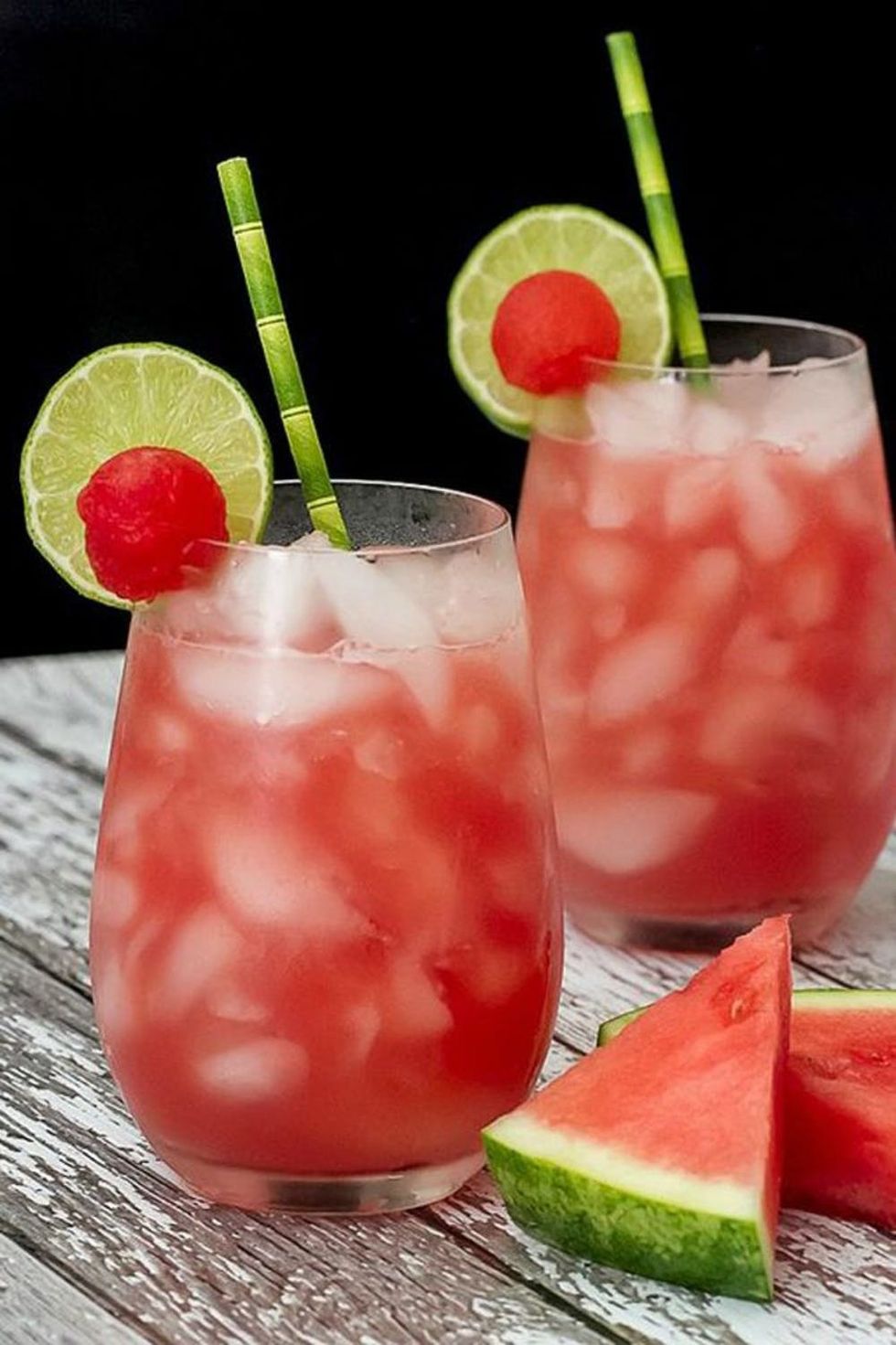 3. Watermelon Moscow Mule: Watermelon is the fruit of the summer, so make sure you include it in your sips too. Top this drink off with a melon ball and a festive straw, and you will be good to go. Plus, if you take out the booze, you have a killer summer mocktail that you can enjoy all day long. (via I'm Bored, Let's Go)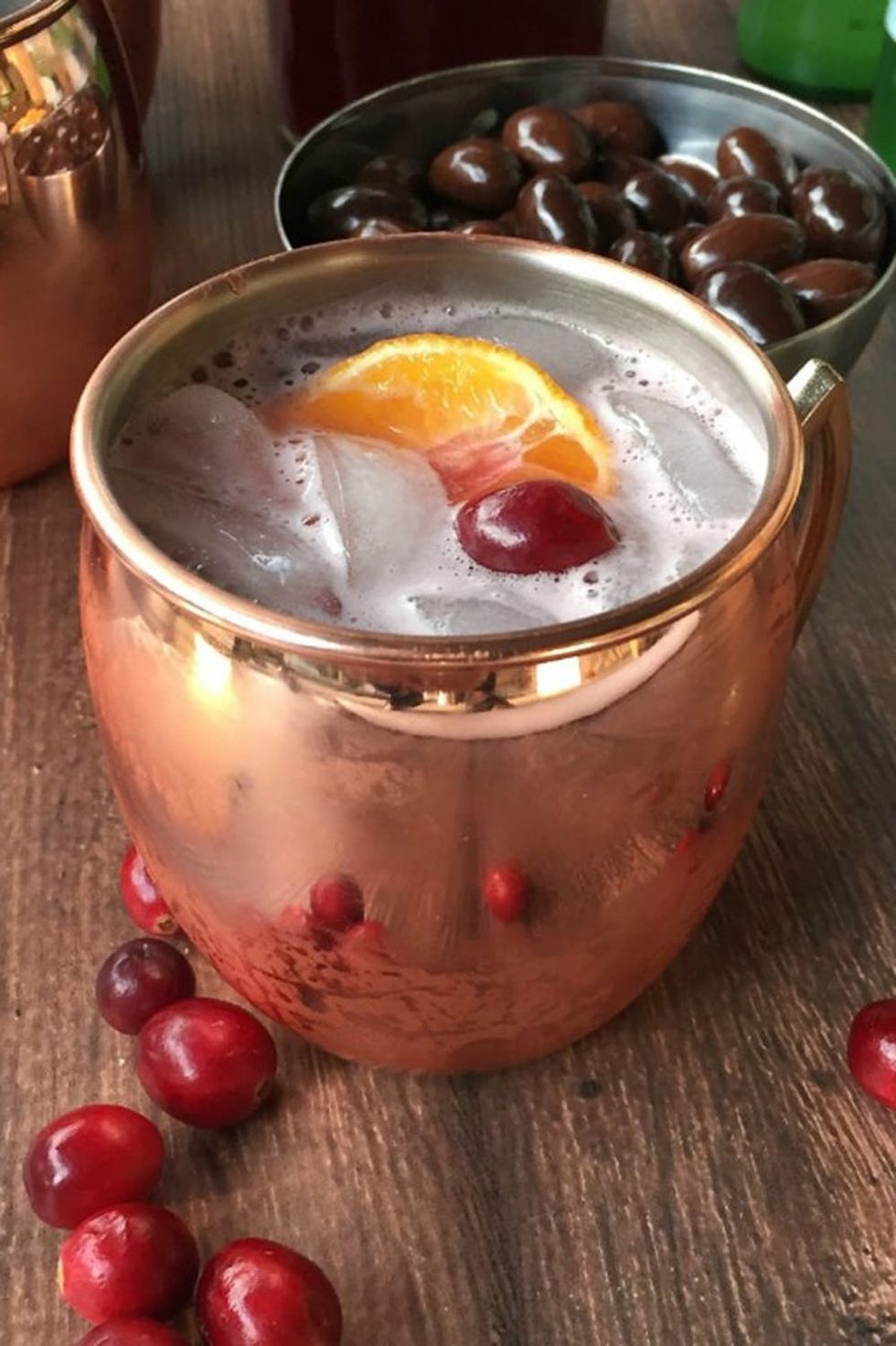 4. Cranberry Moscow Mule: Cranberries are just for Thanksgiving… NOT! All you need is four ingredients, your favorite copper cups and a little creativity, and you have a cocktail that you can drink any season. (via Reluctant Entertainer)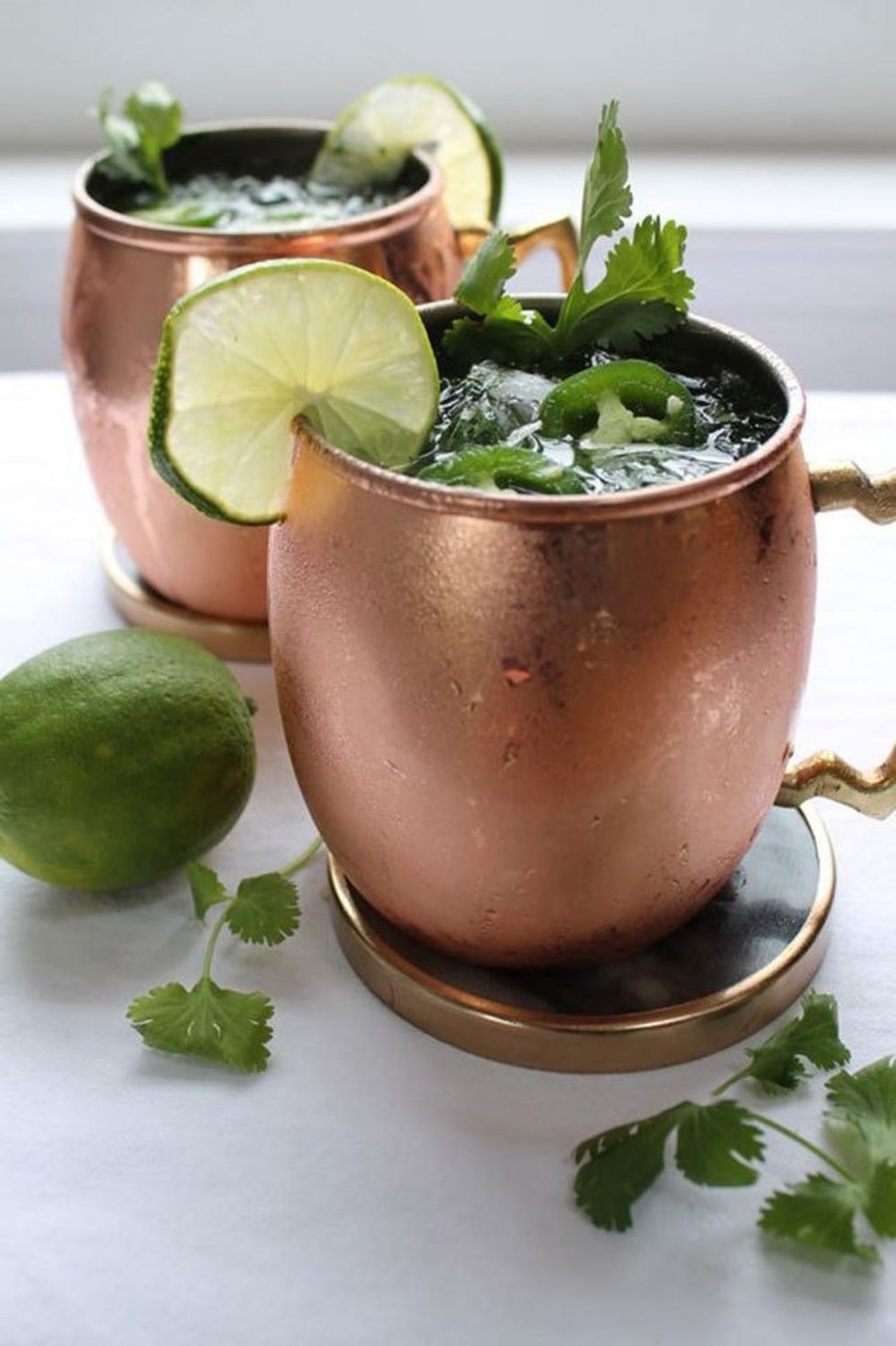 5. Spicy Cilantro Moscow Mule: Spice things up this summer with this zesty sip. Cilantro might not be the first thing that comes to mind when you think of your favorite summer drink, but you definitely won't regret this flavor combo. (via Fork Knife & Love)
6. Moscow Mule Jello Shots: Jello shots are a staple for the summer, but these guys are changing the game forever. Make these the night before you hit the beach so that you and your besties can munch on them in the sun. (via Domesticate Me)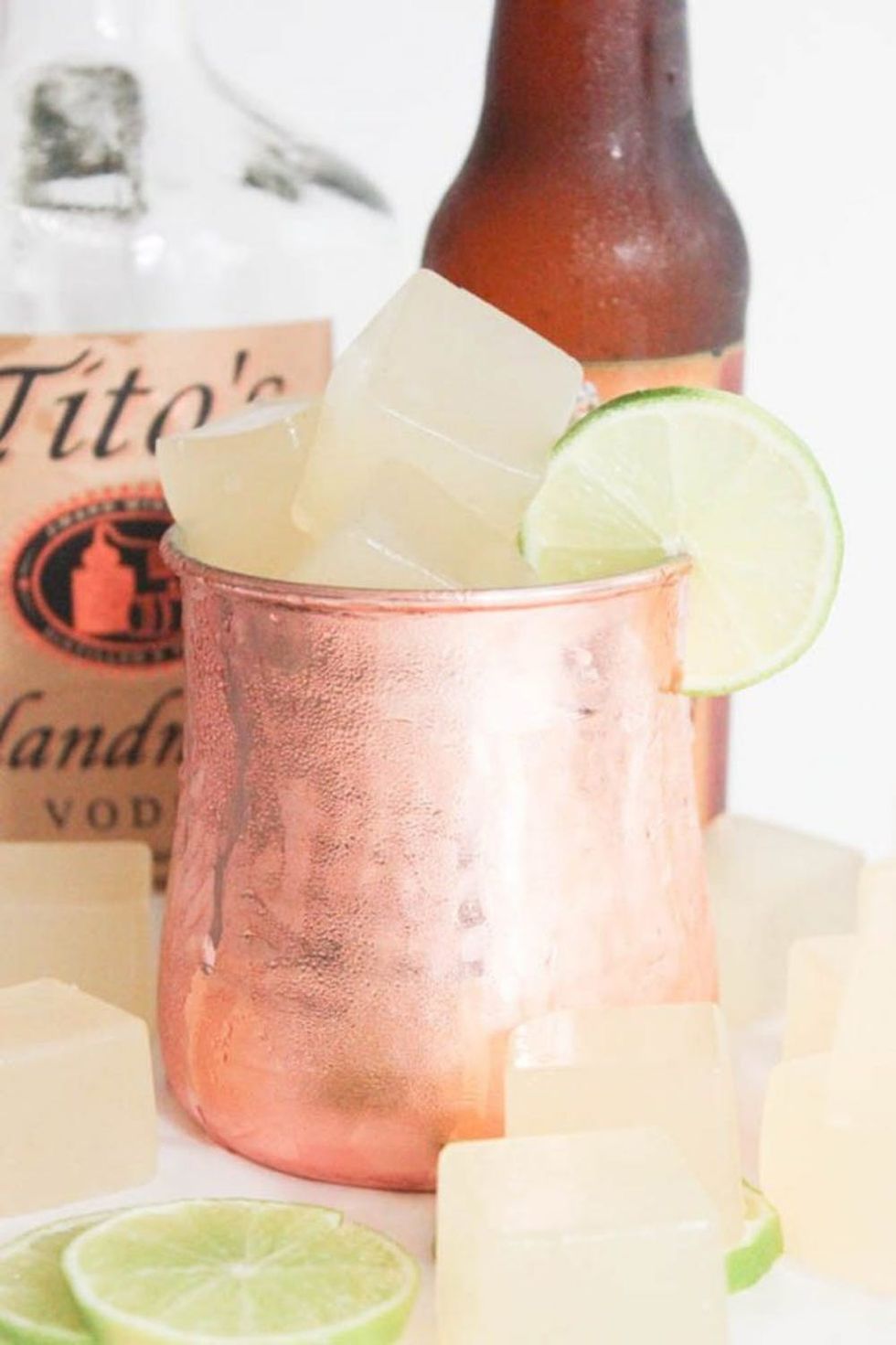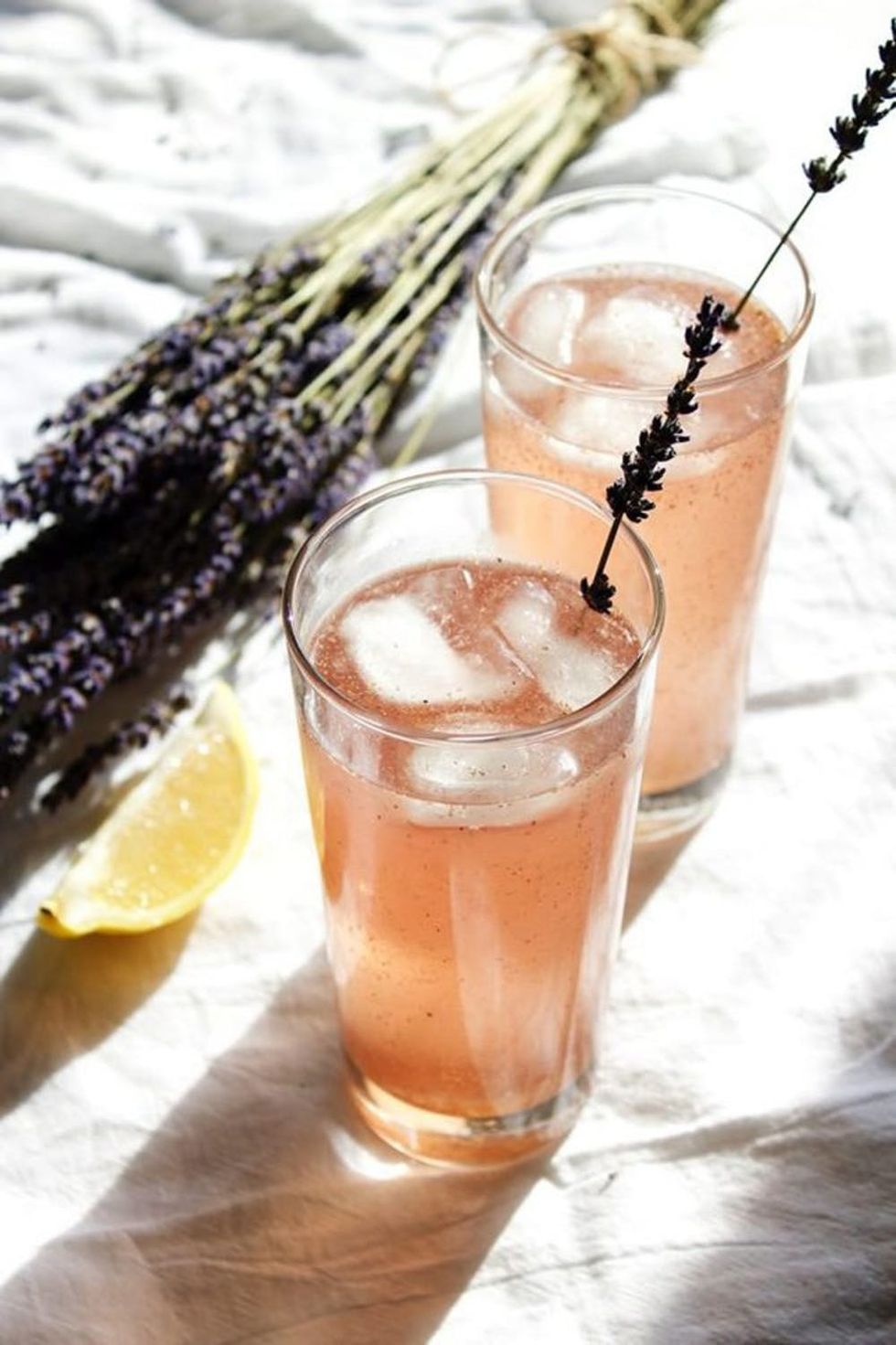 7. Lavender Moscow Mule: Lavender goes great with pretty much *everything,* and this drink is no exception. Toss a sprig or two in to take your mule to another level and satisfy your tastebuds. (via The Almond Eater)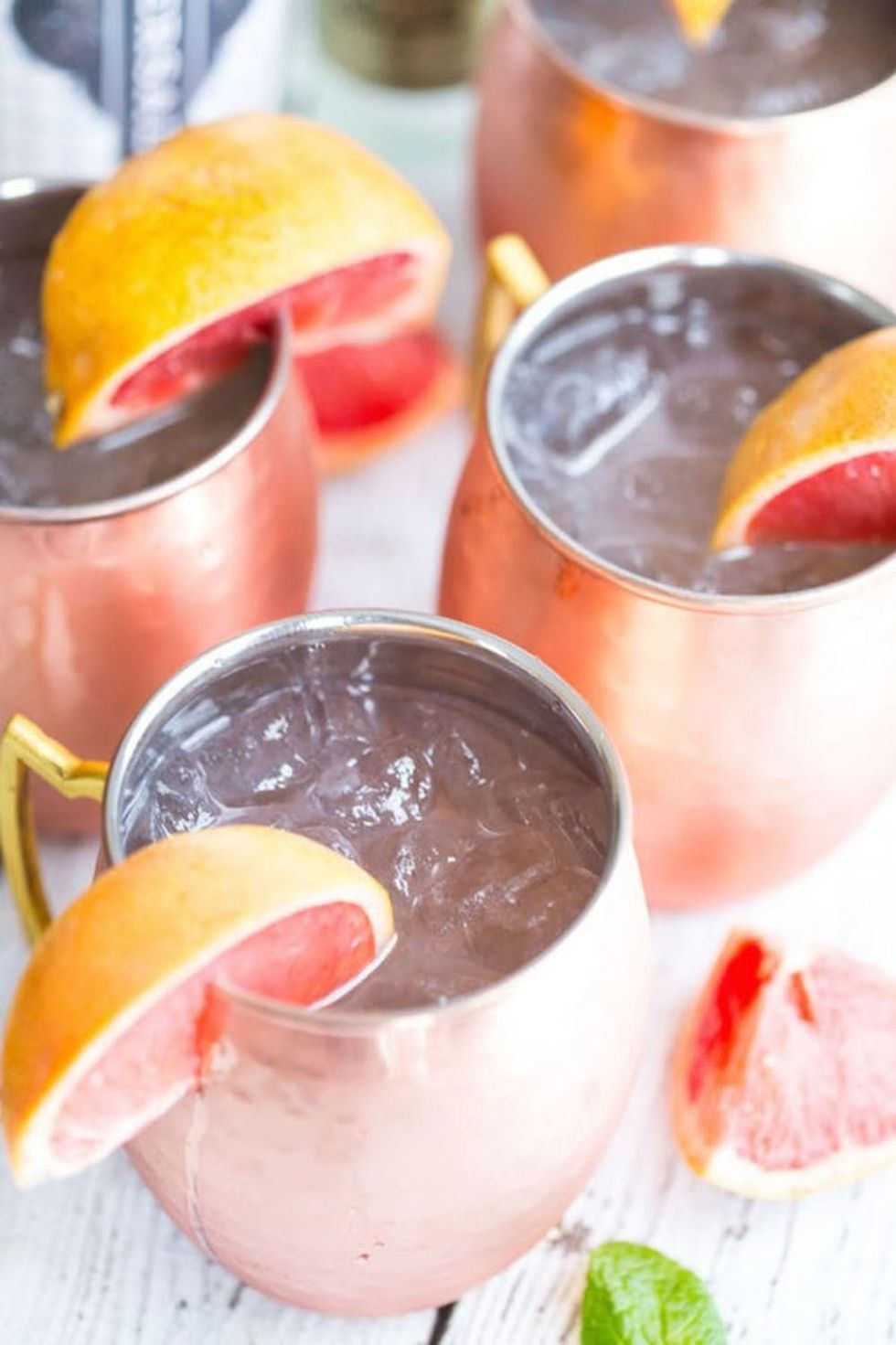 8. Grapefruit Moscow Mule: After a long week at work, a good and super flavorful mule is definitely a recipe you'll want to have in your back pocket. Mix up a pitcher of this three-ingredient cocktail and relax with your besties on your back patio. (via Greens & Chocolate)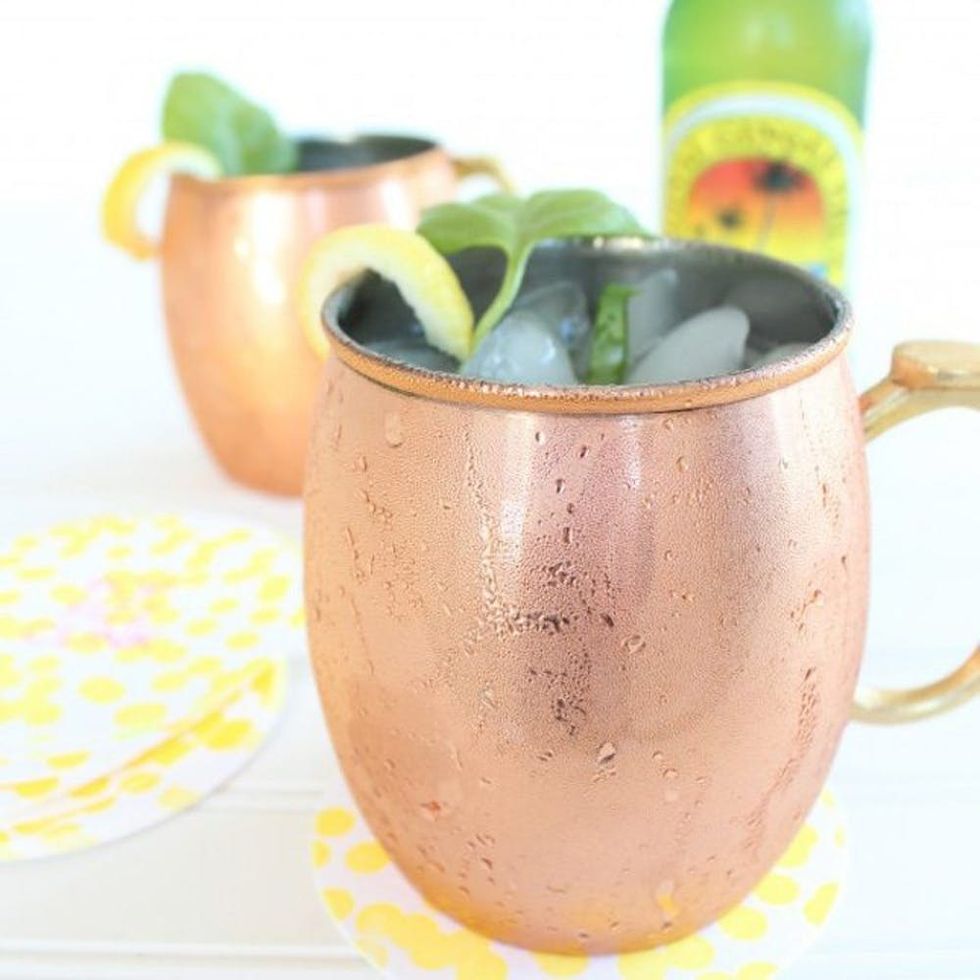 9. Peach Basil Moscow Mule: Basil in cocktails is an absolute *must*. If you're looking for summer in a glass, throw together this fruit and herb cocktail and VOILA! You have the perfect summer sip. (via Whitney Bond)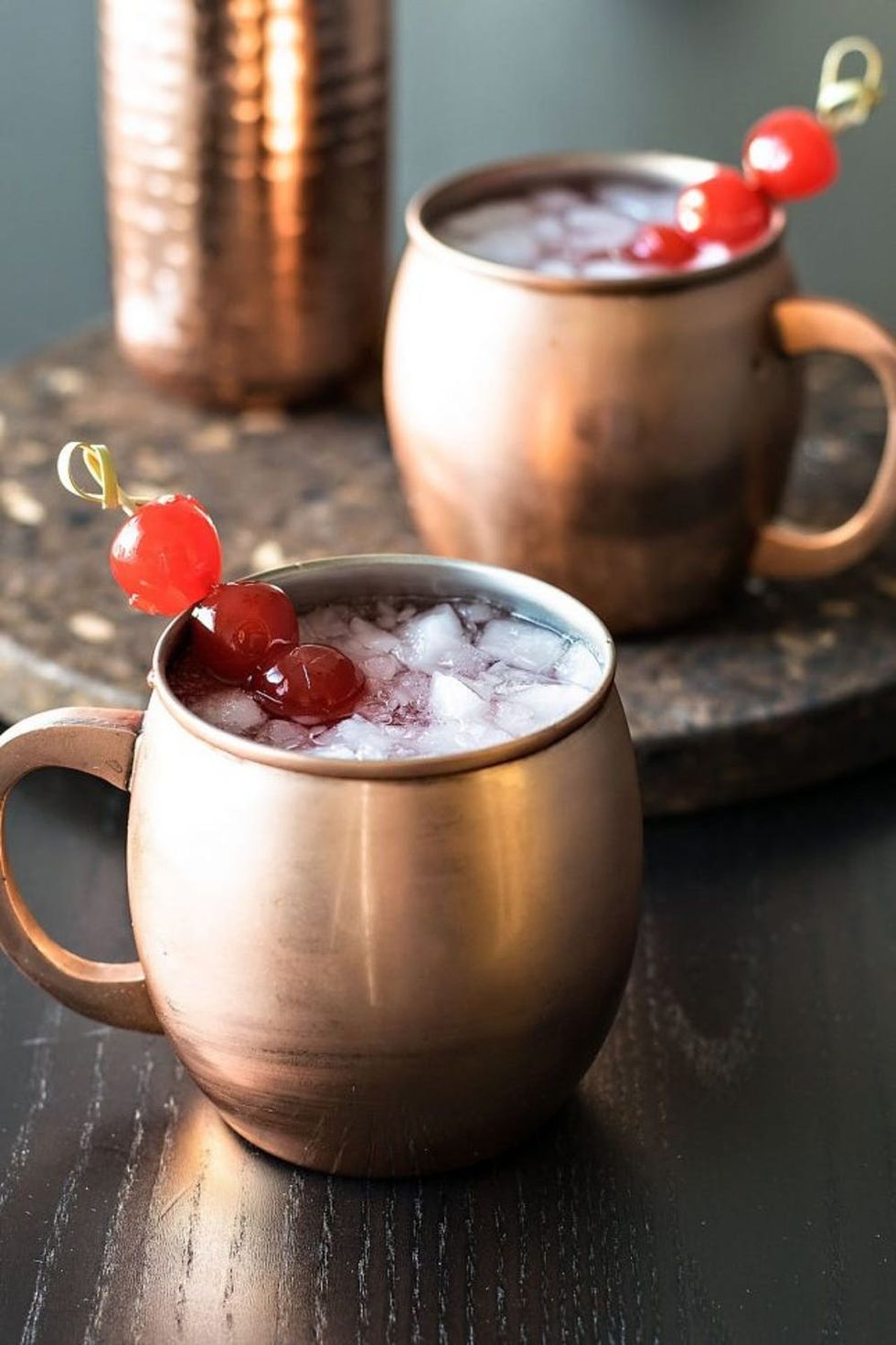 10. Very Cherry Moscow Mule: This drink is basically a spiked Shirley Temple that your inner kid will definitely want to taste. So pick up a bottle of cherries (plus a little ginger beer) to make a cocktail that is perfect for any time of the year. (via Homemade Hooplah)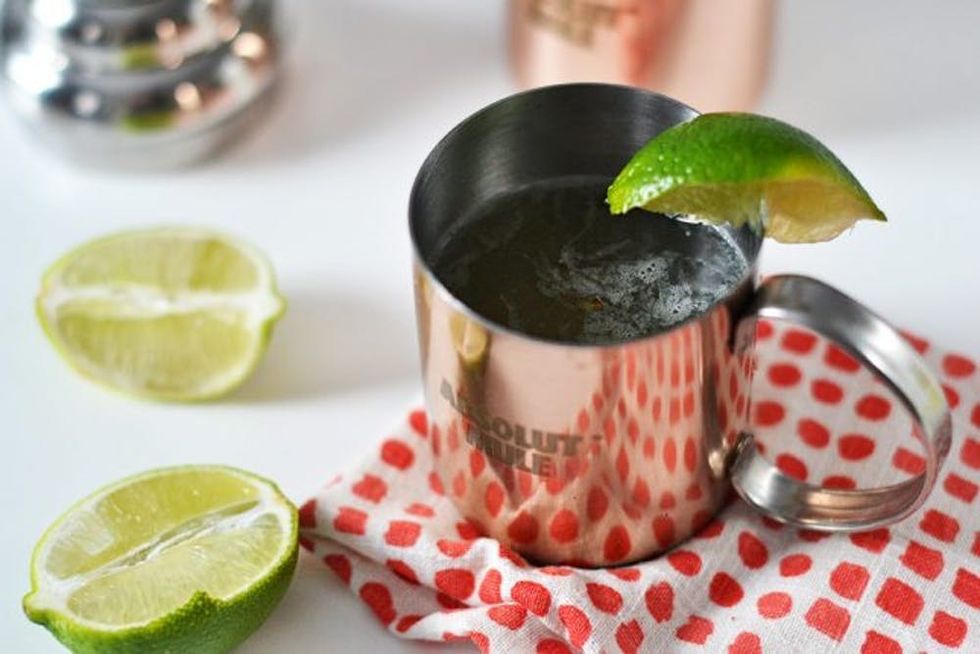 11. Gin Moscow Mule: Many classic cocktails are all about using the right type of alcohol. However, this drink mixes up vodka for gin, making a drink that gin lovers and vodka lovers alike will *absolutely* adore. (via Brit + Co)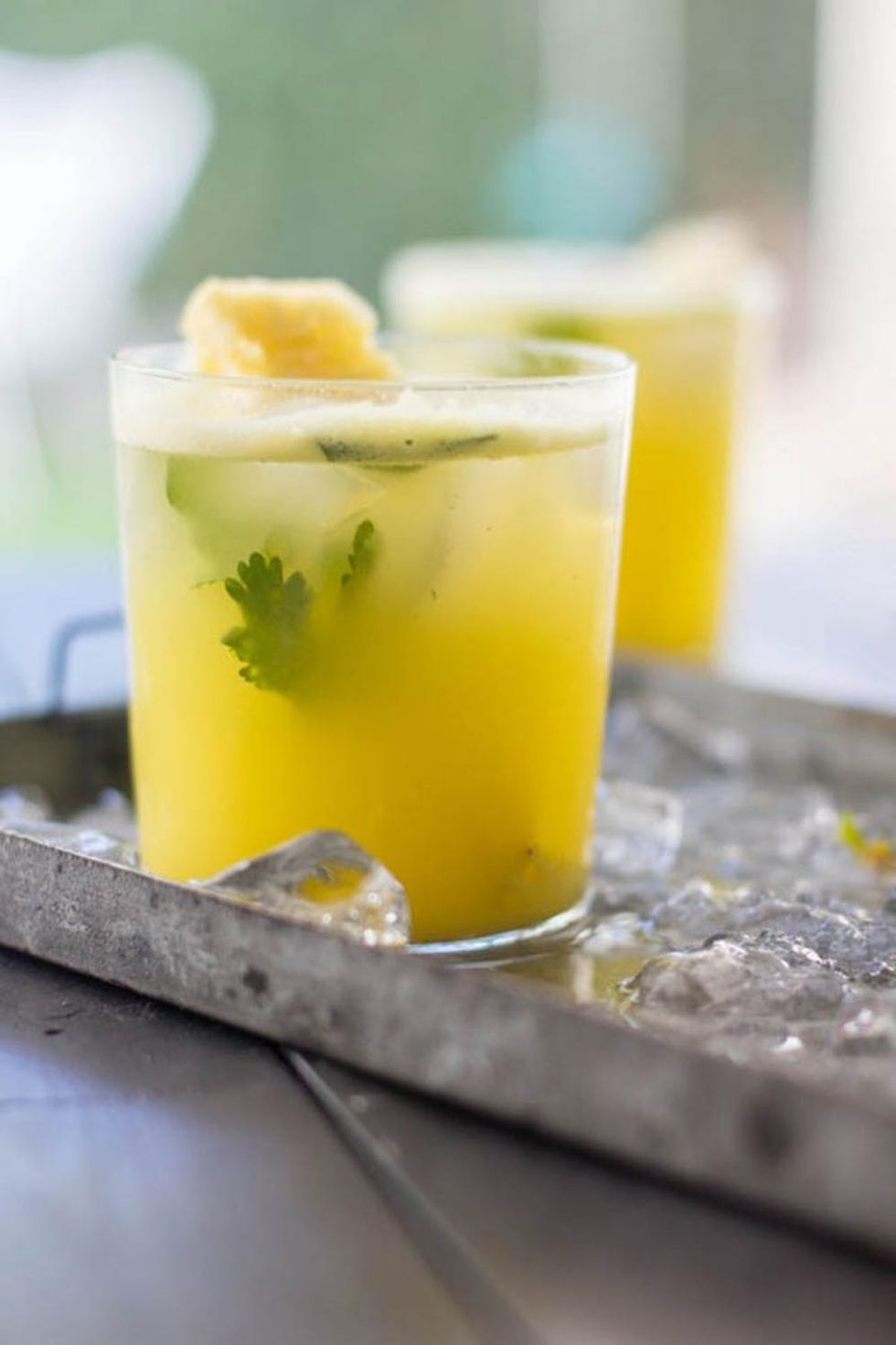 12. Pineapple and Cilantro Moscow Mule: Another cilantro cocktail that aims to please? Yes, don't mind if we do! The tangy taste of the pineapple cuts through the strong cilantro to create a gorgeously colorful drink. (via Beard and Bonnet)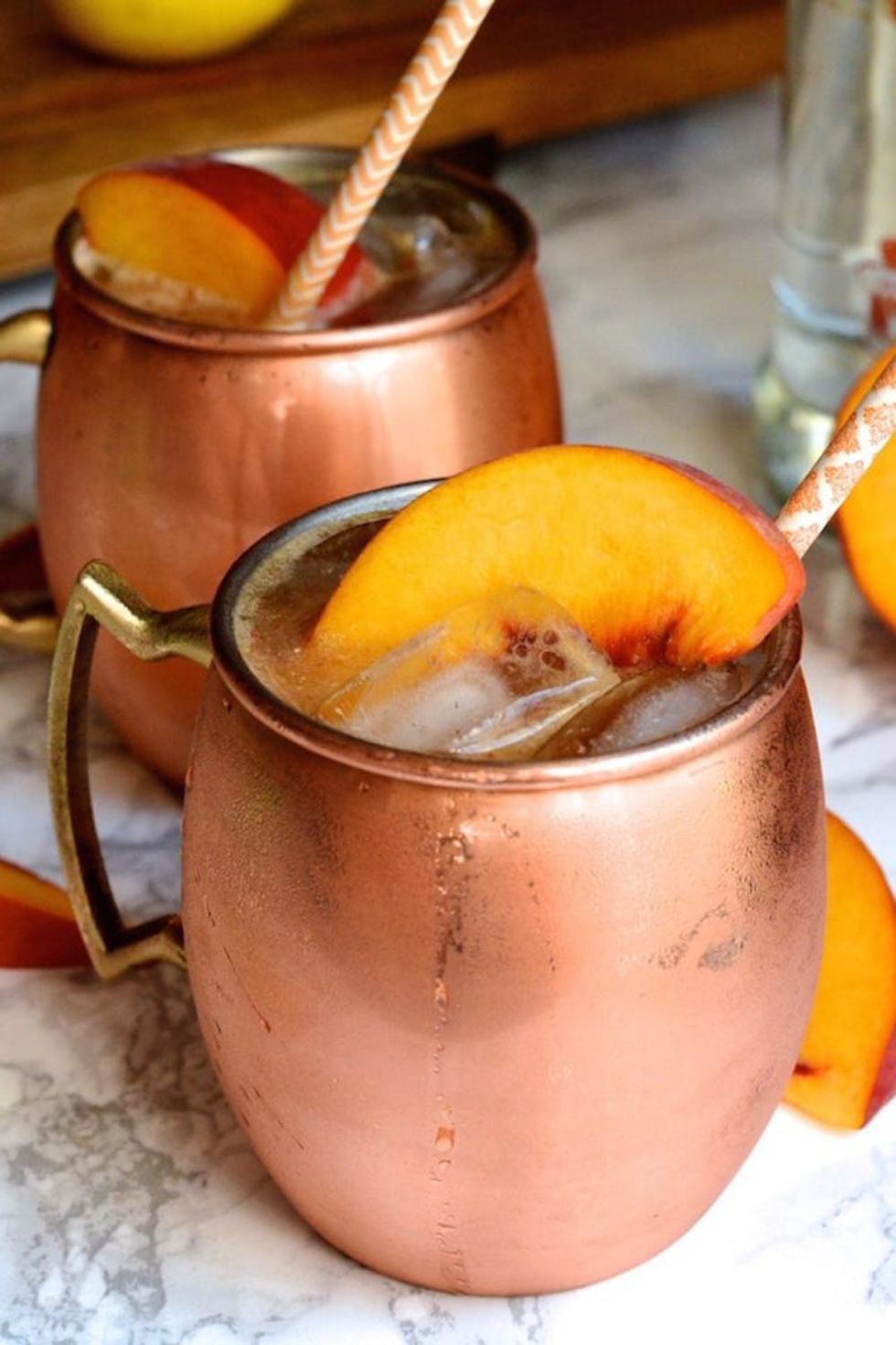 13. Ginger Peach Moscow Mule: Peaches and ginger and vodka, oh my! Ginger is an acquired taste, but this drink is sure to make a convert out of everyone. Throw it together to make a drink that is perfect for a girl's night in. (via Always Order Dessert)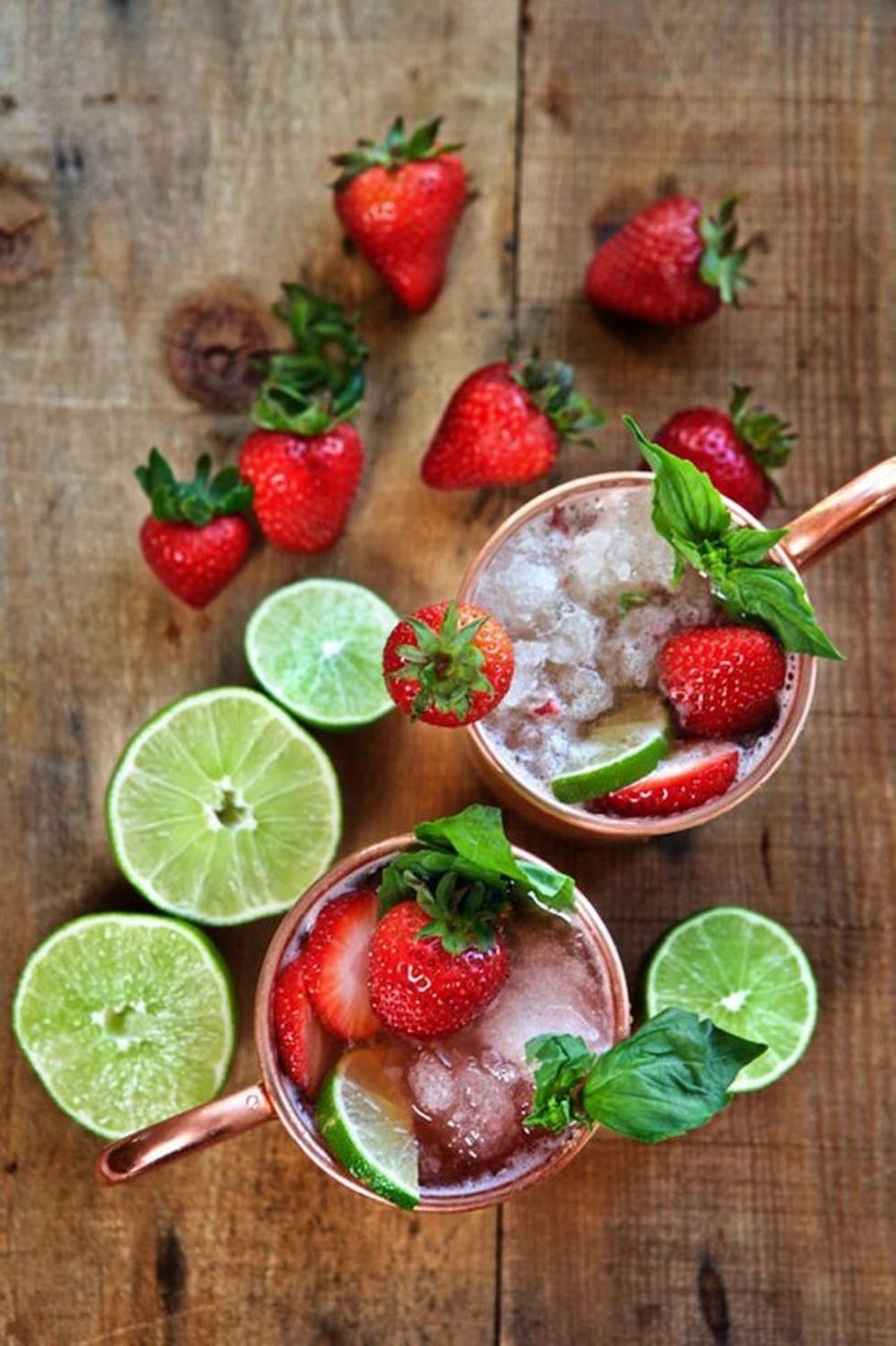 14. Strawberry Basil Moscow Mule: Strawberry limeade with a twist? Yes, please! This basil-filled cocktail is sure to wow your friends and keep them cool when you serve it at your next backyard BBQ. (via Marla Meridith)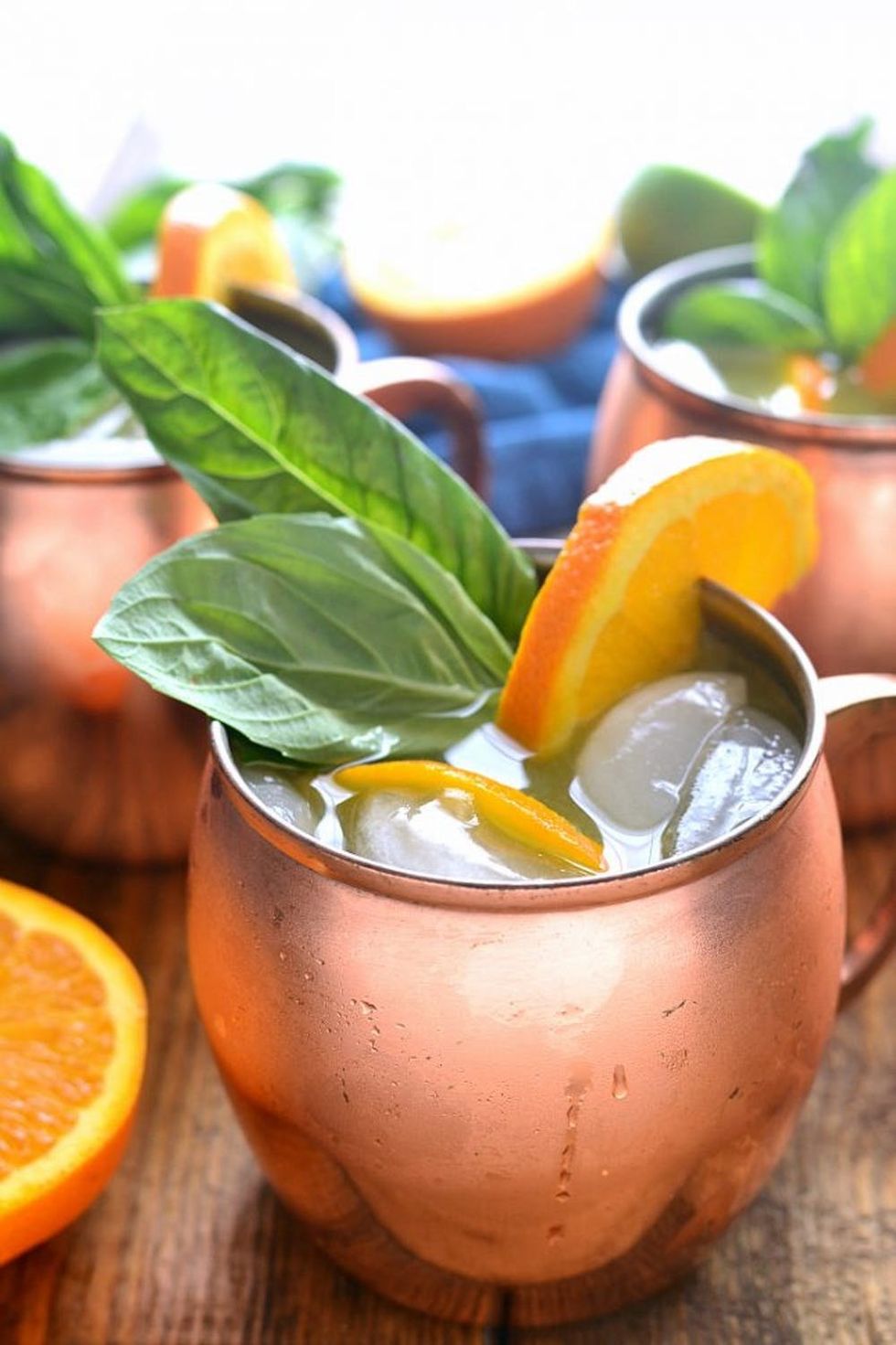 15. Orange Moscow Mule: Bye bye, mimosas! Say *HELLO* to your new favorite brunch cocktail. Switch Champagne out for vodka and add some ginger beer and lime to make Sunday morning just a little better. (via Lemon Tree Dwelling)
Love these drink picks? Follow us on Pinterest for more cocktail recipe ideas.