Oreos Teases New Mystery Flavor
Aug 25, 2017
Every time a new Oreo flavor hits the shelves (we're looking at you, Peanut Butter and Jelly), the public goes wild. And now, the cookie co. announced they're releasing a limited edition Mystery Oreo. But here's the best part: You could win $50,000 if you guess the flavor correctly.
---
According to The Junk Food Aisle, an Instagram account for "everything new and exciting in the junk food aisle," there's no word yet on where or when the mystery cookies will be available. There's also no indication of whether you have to figure out the flavor before or after you taste it, but with a cash reward like $50,000, it's worth the wait (and a few guesses).
It's not the first time Nabisco has even offered some serious prize money to consumers — previously, they also offered $50K to whoever came up with a new winning flavor.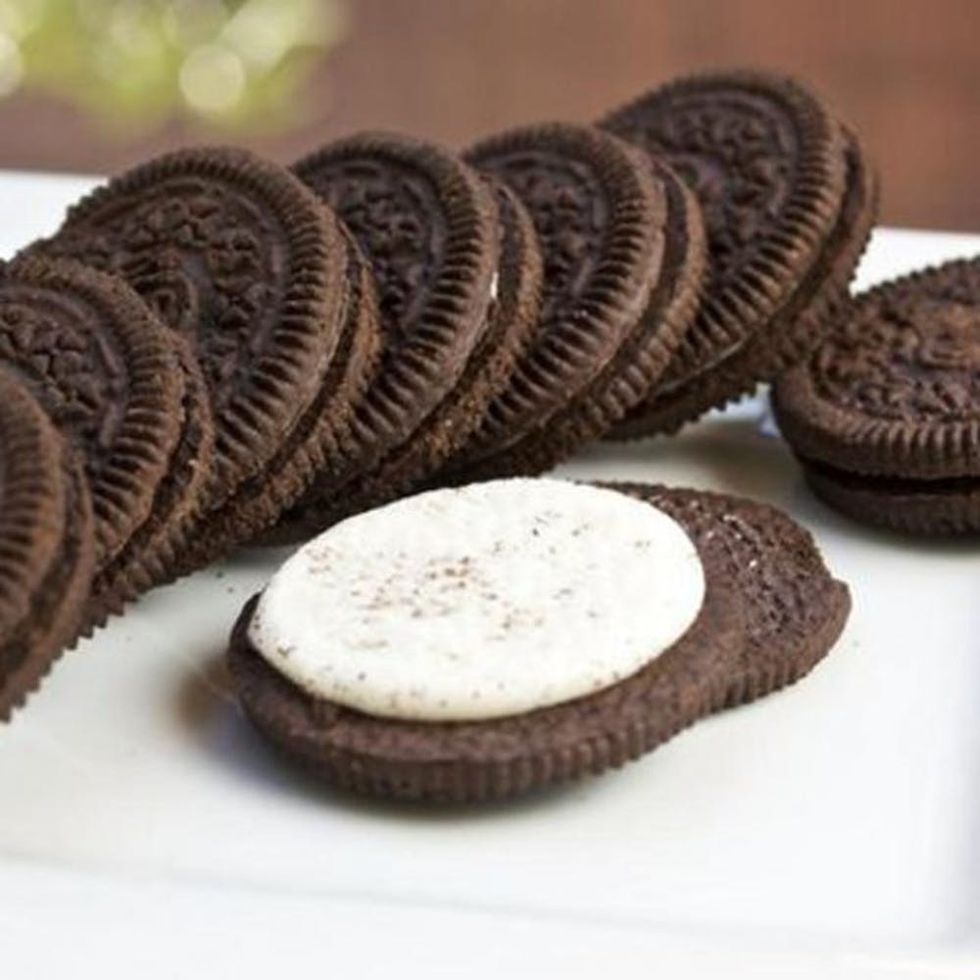 The cookies themselves will look and taste the same as the beloved original. It's only the cream filling that will be different. It's still white, but that doesn't necessarily contain any hints; when Apple Pie Oreos came out, they had white insides too. So seriously, the world of flavors is your oysters! (Let's just hope it's not actually oyster-flavored, because ew.)
When Brit + Co reached out to Oreo, they played it coy and said, "When Oreo news leaks, sometimes it's real and sometimes it's fake… This time it's a mystery! We promise we'll reach out to you again to help us solve this mystery… when the time is right. Stay tuned!"
So if you're an Oreo fan or just really want that $50K, keep your eyes peeled for when these packages hit your shelves, and get your tastebuds ready.
What flavor do you think the new Oreos will be? Tell us @BritandCo!
(Photos via Getty)
Shea Lignitz
Shea can be found in the nearest bookstore or brewery, exploring the great outdoors, or blasting Led Zeppelin. She grew up in the cold and rain of Northern California's redwoods but is currently wandering around Texas.