Celebrate Soup Season With One-Pot Roasted Tomato Soup
Sep 19, 2018
There are few combinations cozier (or more nostalgic) than tomato soup, grilled cheese, and your favorite movie. We're the last ones to hate on the tangy canned tomato soup from our childhoods, but there's something special about going the extra mile to make it from scratch. In this easy recipe, juicy tomatoes, plus aromatic onions and garlic, become extra tender and flavorful when roasted in the oven in one big enameled cast-iron pot (make sure yours is oven-safe).
---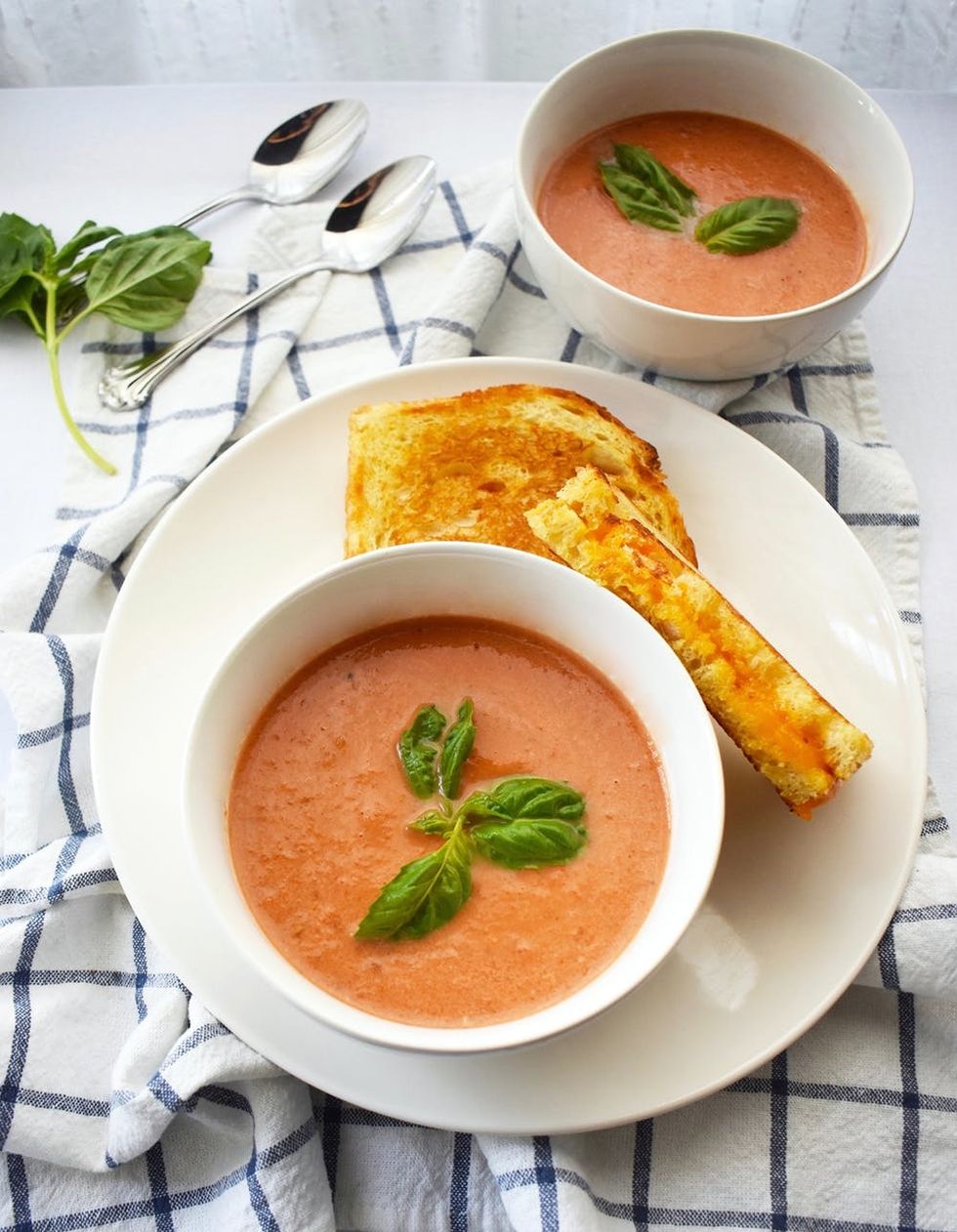 To avoid dirtying more dishes, place that same pot over the stovetop with broth, then puree it with a hand blender, and finish with a touch of cream and basil. Serve with a grilled cheese sandwich, a buttery baguette, or something equally delicious and carby. Whip up a batch the next time you need a comfy evening in, and you'll have enough soup for you and a friend for at least a couple girls' nights.
one-pot roasted tomato soup
(Serves 5)
Ingredients:
Directions:
Craving more comfort food? Follow us on Pinterest!
(Photos and recipe via Sara Cagle / Brit + Co)
Sara Cagle
Sara is a food and lifestyle freelance writer in Los Angeles. She writes a weekly events column for the Los Angeles Times and loves writing food content for Brit + Co. After all, the English language's most fun adjectives are best applied to delicious foods. In her free time, she's a hip hop dancer, avid moviegoer, and thorough face-mask user.