8 Podcasts for Your Spring Break Playlist
Mar 23, 2018
Every gal has her spring break go-tos; maybe yours is a fabulous one-piece, a beach bag full of essentials, or simply your ride-or-die girlsquad. And there's certainly a place for an epic playlist, but have you ever thought of soaking up the sun to the sound of a great podcast? Our podcast roundup will have you entertained, skeptical, scared, and laughing, plus all the feels in between, no matter your interests.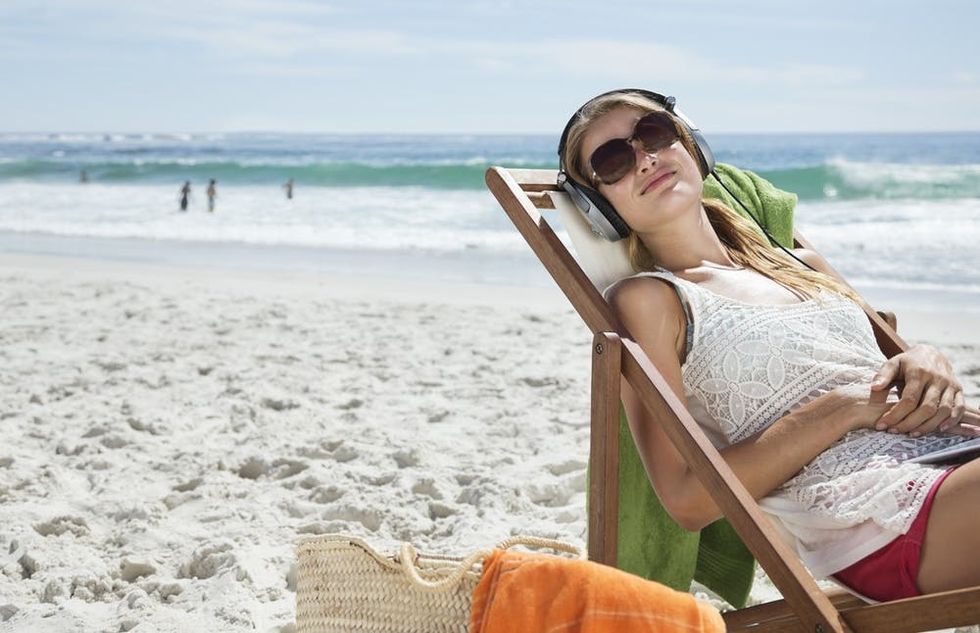 ---
1. For the Thrill-Seeker: Up and Vanished. When it comes to Up and Vanished, here's all you need to know: One Sunday night, Tara Grinstead attended a BBQ, went home, and was never seen again. This podcast explores the unpredictable twists and turns of the biggest unsolved case file in Georgia history, and you won't want to miss a second of it.
2. For the Motivated: Goal Digger. Intended especially for self-starting businesswomen, Goal Digger functions as half workshop and half pep-talk. Jenna Kutcher, the host, has built a social media empire of her own, and her goal is to help other women create theirs.
3. For the Drama Queen: Dirty John. Seduction. Money. Lies. Drugs. Murder? Dirty John, produced by the Los Angeles Times, is a journalistic endeavor that explores the true story behind a troubled relationship and digs deeper into tropes of criminality and love.
4. For the Culture-Focused: This American Life. This podcast has won basically all the awards out there and comes to us from NPR. This American Life is pretty self-explanatory: It explores various facets of life in this country, from Hurricane Katrina to childhood.
5. For the Celeb-Obsessed: Off the Vine With Kaitlyn Bristowe. Remember the sassy, confident Kaitlyn Bristowe as The Bachelorette? She's found her way to the airwaves once again through her Off the Vine podcast, essentially comprised of Kaitlyn drinking wine while interviewing celebrities — which is as entertaining as you think it is.
6. For Sporty Spice: Pardon My Take. Pardon My Take is produced by Barstool Sports, which means it's guaranteed great sports content, but the hilarious co-hosts stop at nothing to deliver the hottest takes in sports opinions, interviews, and hysterical side banter.
7. For the Outdoorsy: Outside. Outside explores many different facets of outdoor life, from the ins and outs of bees to an interview with Cheryl Strayed (the author of Wild). Any outdoorsy gal will appreciate this well-produced podcast.
What's your favorite podcast? Let us know @BritandCo!
(Photo via Getty)
Gabrielle Gresge
Gabrielle Gresge is a Chicago native and journalism student at the University of Missouri. While not chasing deadlines, she enjoys giving campus tours, exploring her new home, and missing her old one. She loves to write about these experiences in her own handwriting at
gabriellegresge.wordpress.com.
Pop Culture