21 Work Wardrobe Essentials That Prove Pink Is the New Power Color
Sep 07, 2015
From mundane Monday to thank-goodness-it's-Fri-yay (TGIF), there is no shortage of opportunities to inject a little extra pep into your step. Be it a special pair of sparkly flats or an entire week's worth of power pink looks (now there's an idea), what you wear has the potential to be a game changer. Don't believe us? Try it for yourself. Not just limited to Mean Girl Wednesdays, we're challenging you to sport pops of pink for an entire work week. If you think you can do it, we've put together 21 wardrobe essentials to help guide you along the way.
Monday: Shirt/Jacket
---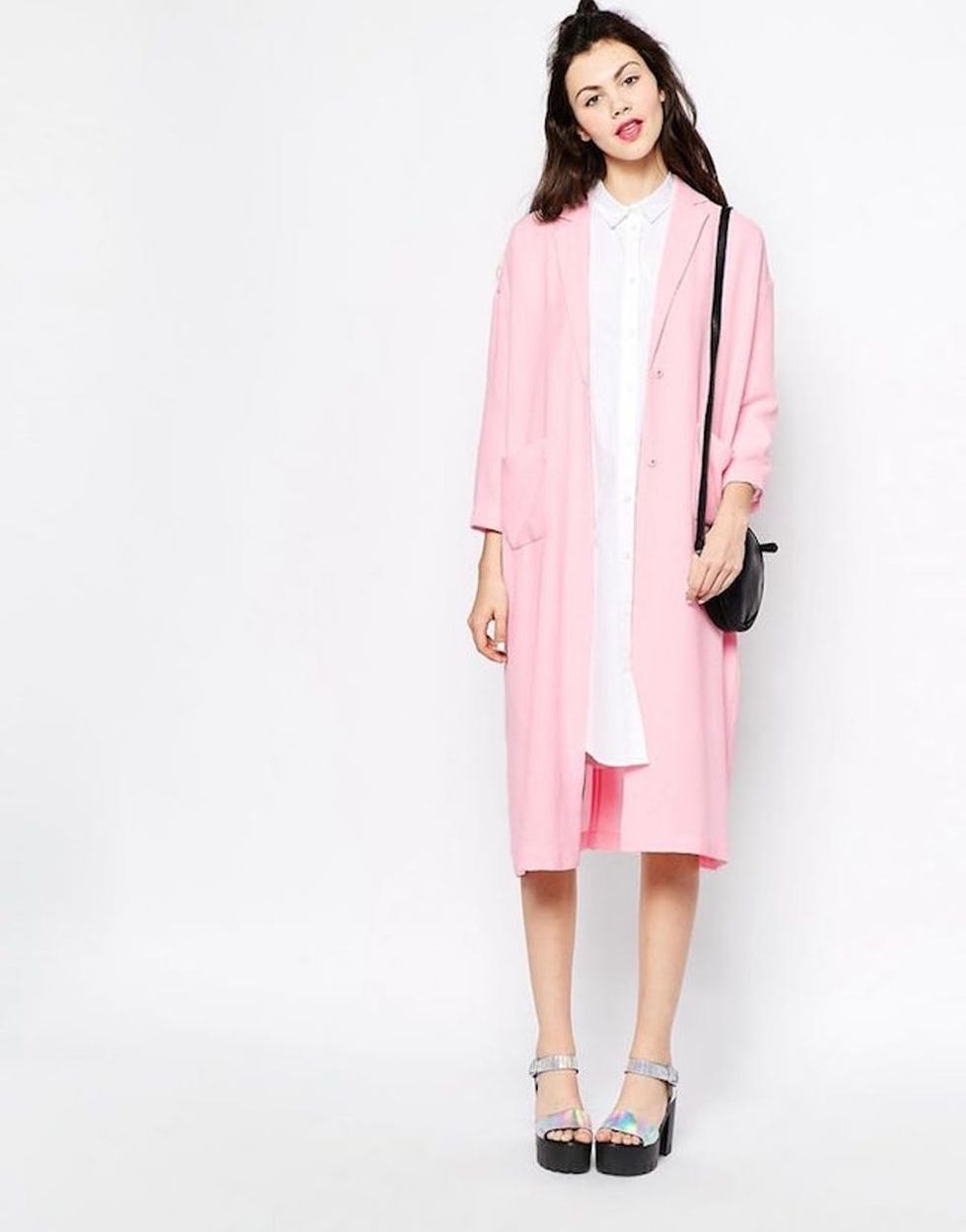 Monki Duster Coat ($54): Just as much for warmth as style, this pink duster jacket is sure to keep the Monday blues at bay. We dare you to disagree.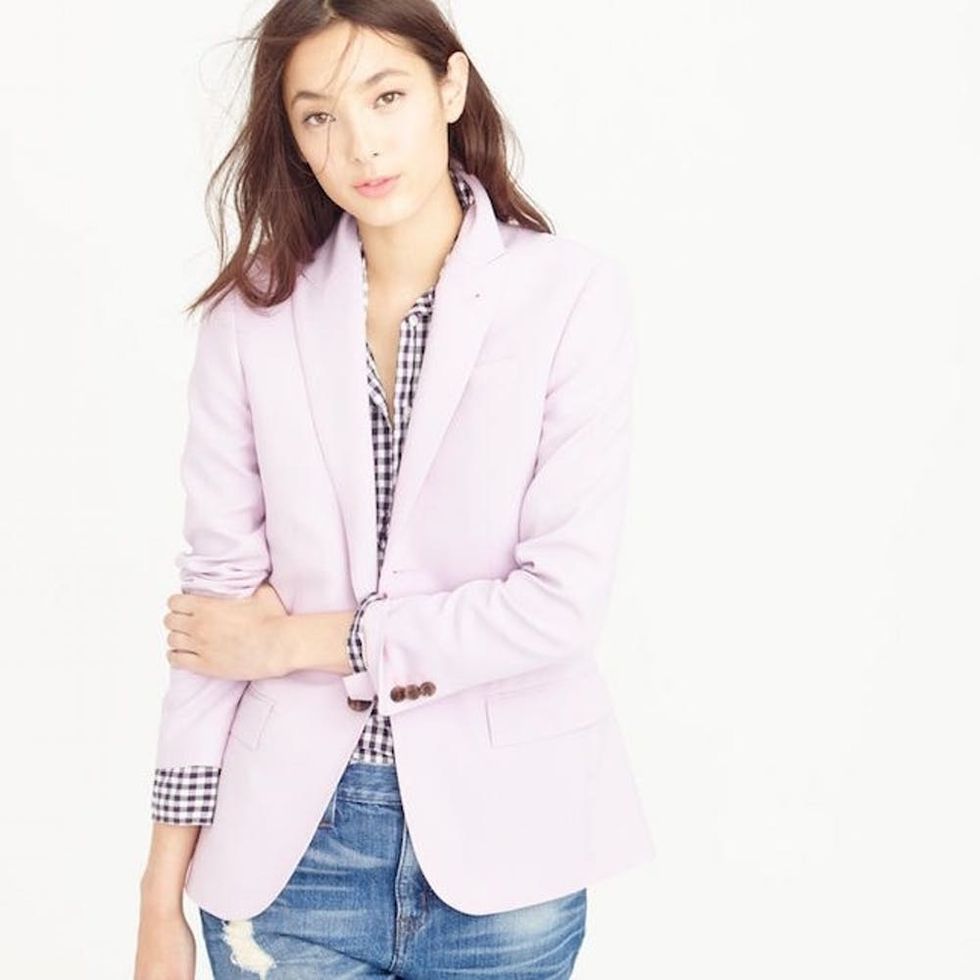 Collection Ludlow Blazer in Light Pink ($425): Whoever said that pink blazers weren't for the corporate world obviously never laid eyes on J.Crew's signature Ludlow blazer. This is what sartorial dreams are made of, people! The borrowed-from-the-boys-silhouette and classic details have us swoon-ing. For max perfection, style it with a gingham shirt, printed silk trousers — you name it!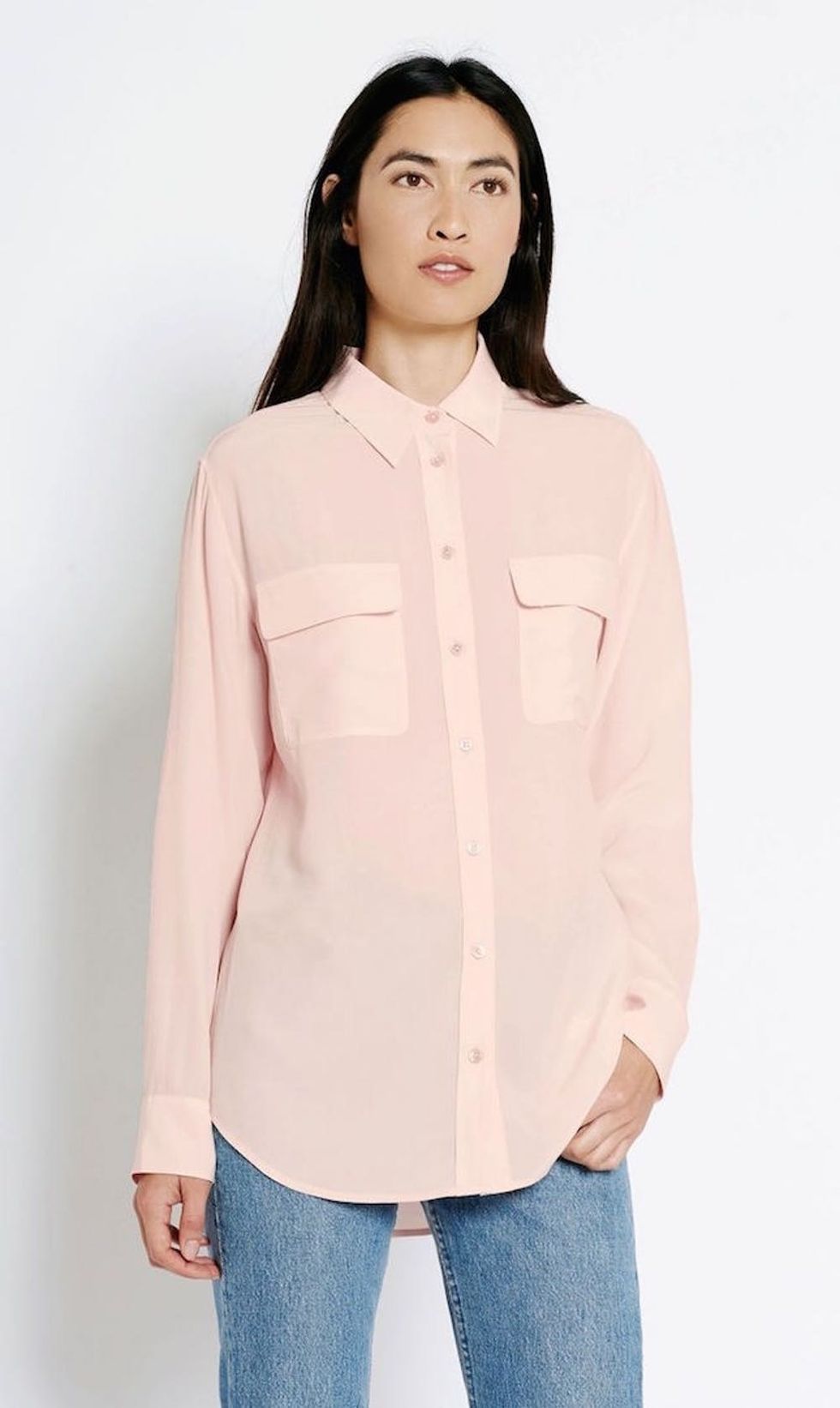 Signature Chalk Pink Shirt ($218): One pink utilitarian blouse = a week's worth of outfits. Tuck it in (or don't!) for a sleek + sophisticated look that will play well with pencil skirts and black trousers galore.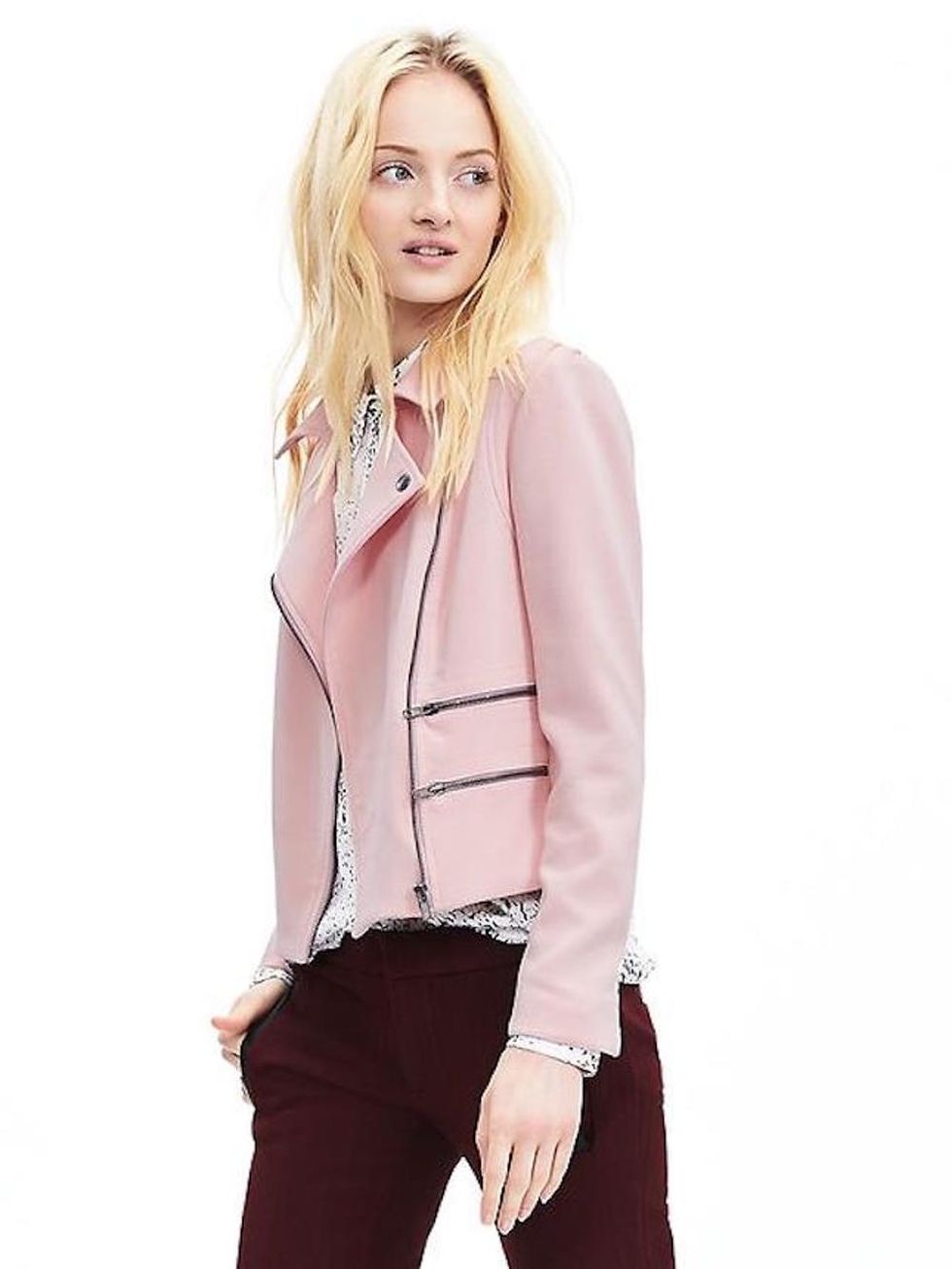 Multi-Zip Moto Jacket ($165): Ah! At last, a moto jacket that doesn't resemble something that a burly biker would wear. Combat those chilly mornings with this oh-so-versatile topper that will not only provide extra warmth, but add some edge to your look.
Tuesday: Jewelry + Accessories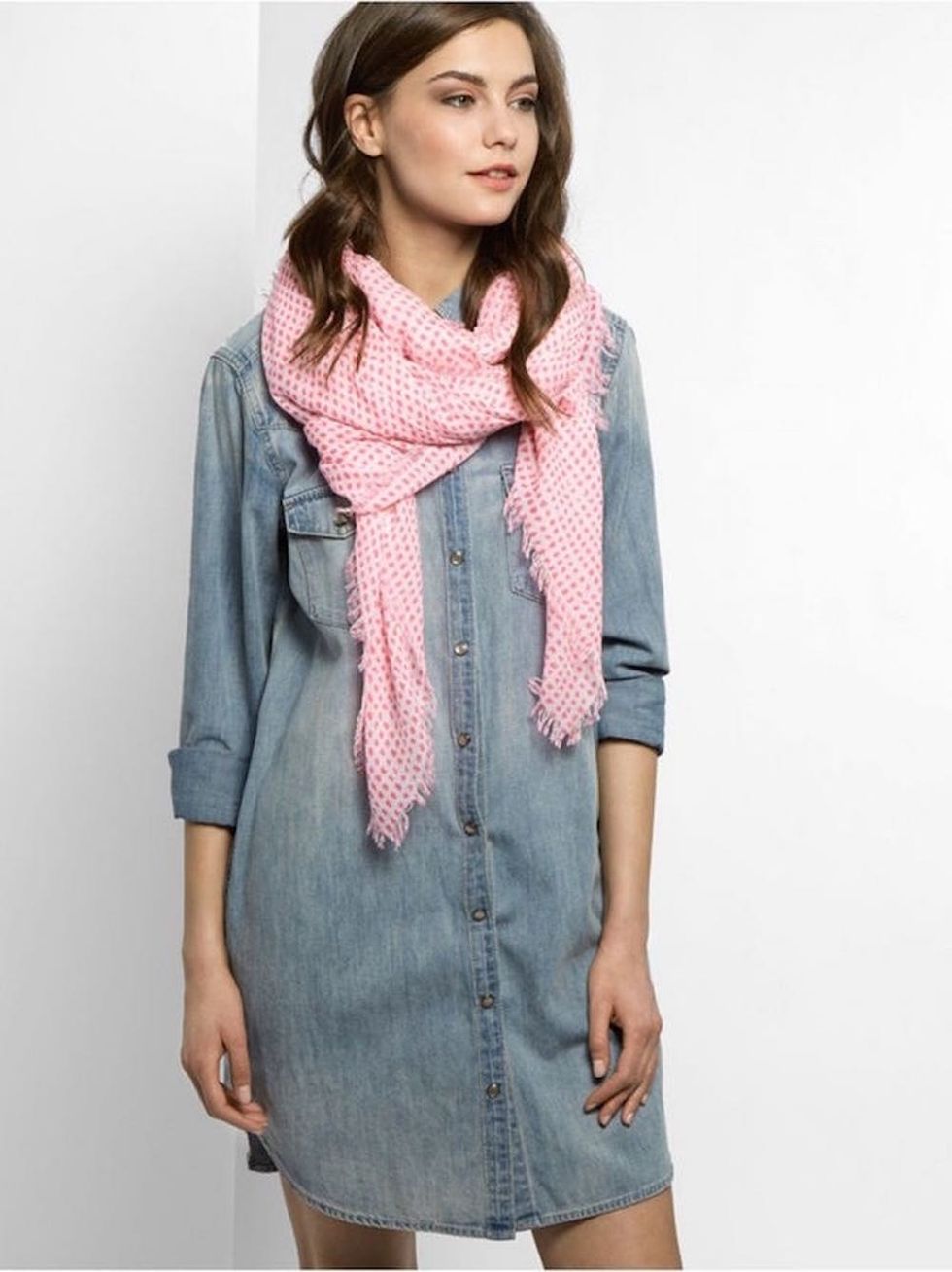 Dotty Pink Scarf ($38): For those mornings when you quite literally have no time to spare, this pink dotted scarf will be a life saver. Ready for the easiest styling hack in the book? Simply toss it over a chambray dress or silk blouse for an ultra polished look. Let the compliments roll in…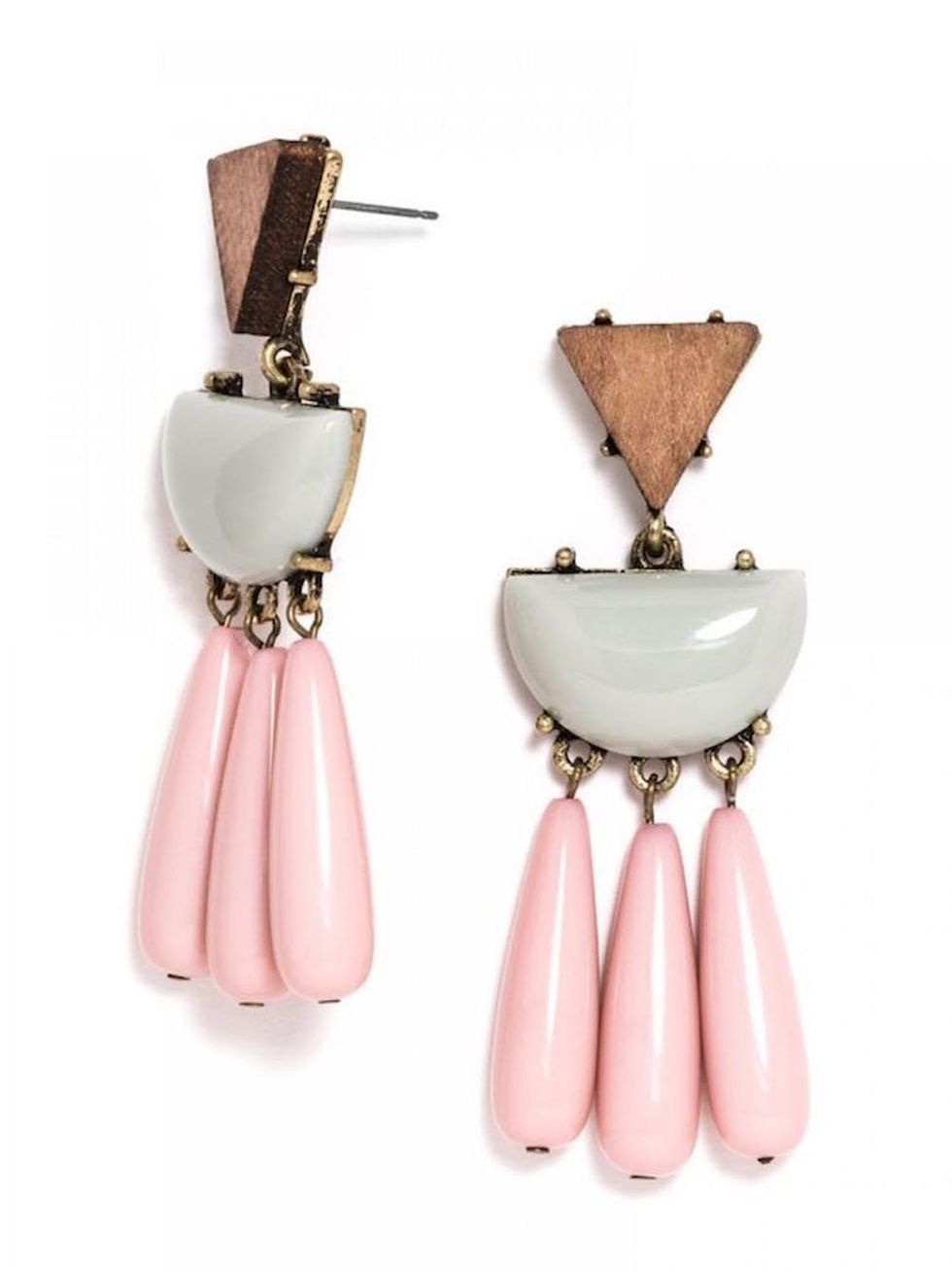 Koa Drop Earrings ($38): In place of your go-to pearl studs, allow these gorgeous drop earrings to take your outfit from drab to fab. The juxtaposition of the precious stones and wooden accents, not to mention the subtle touch of pink, will serve as the quintessential conversation starter when meeting and greeting new clients.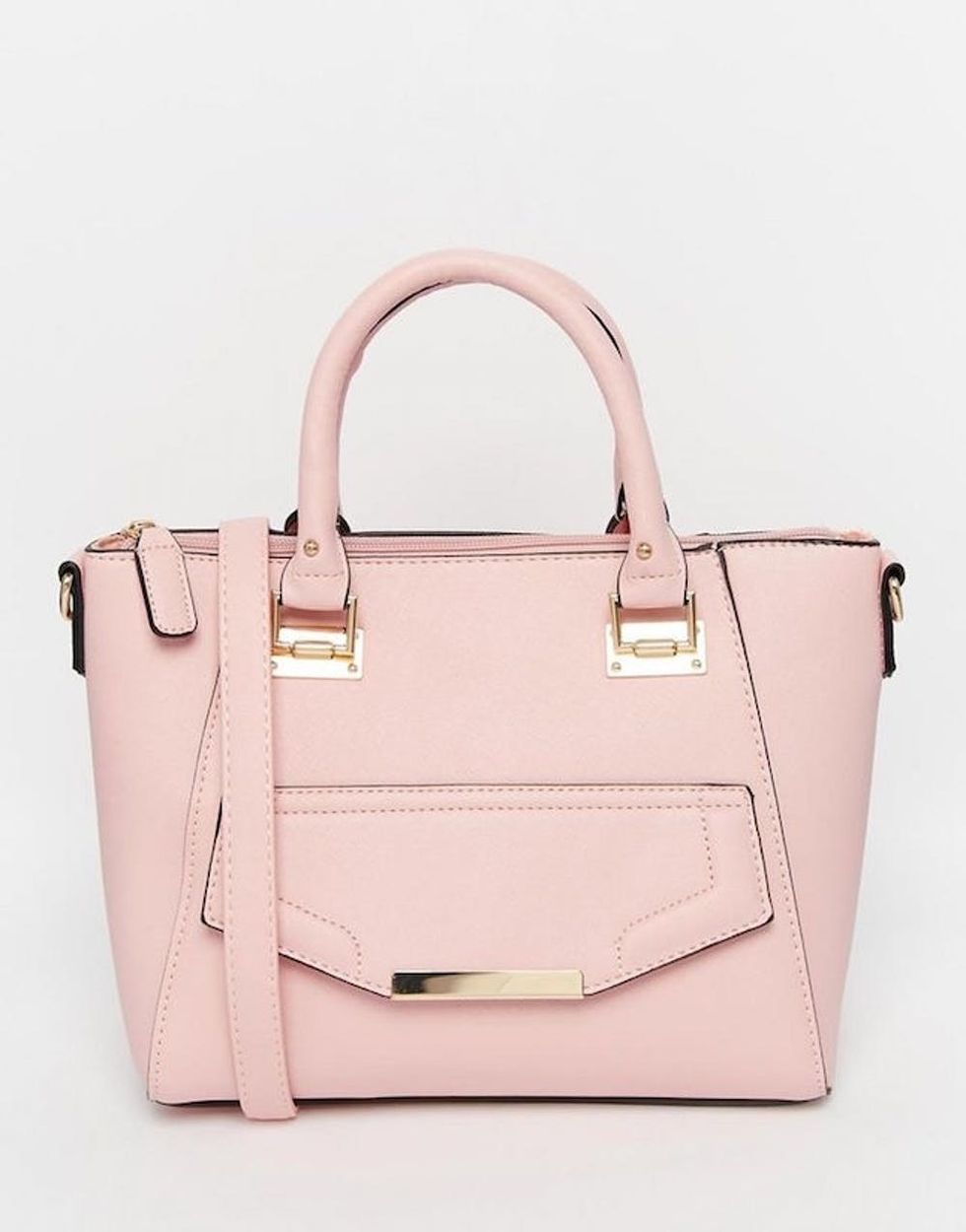 New Look Winged Tote ($33): Don't stop at investing in an entirely pink work wardrobe. You'll also be needing a chic + functional work tote for stowing away all of your snacks, an extra pair of flats and a notepad for scribbles.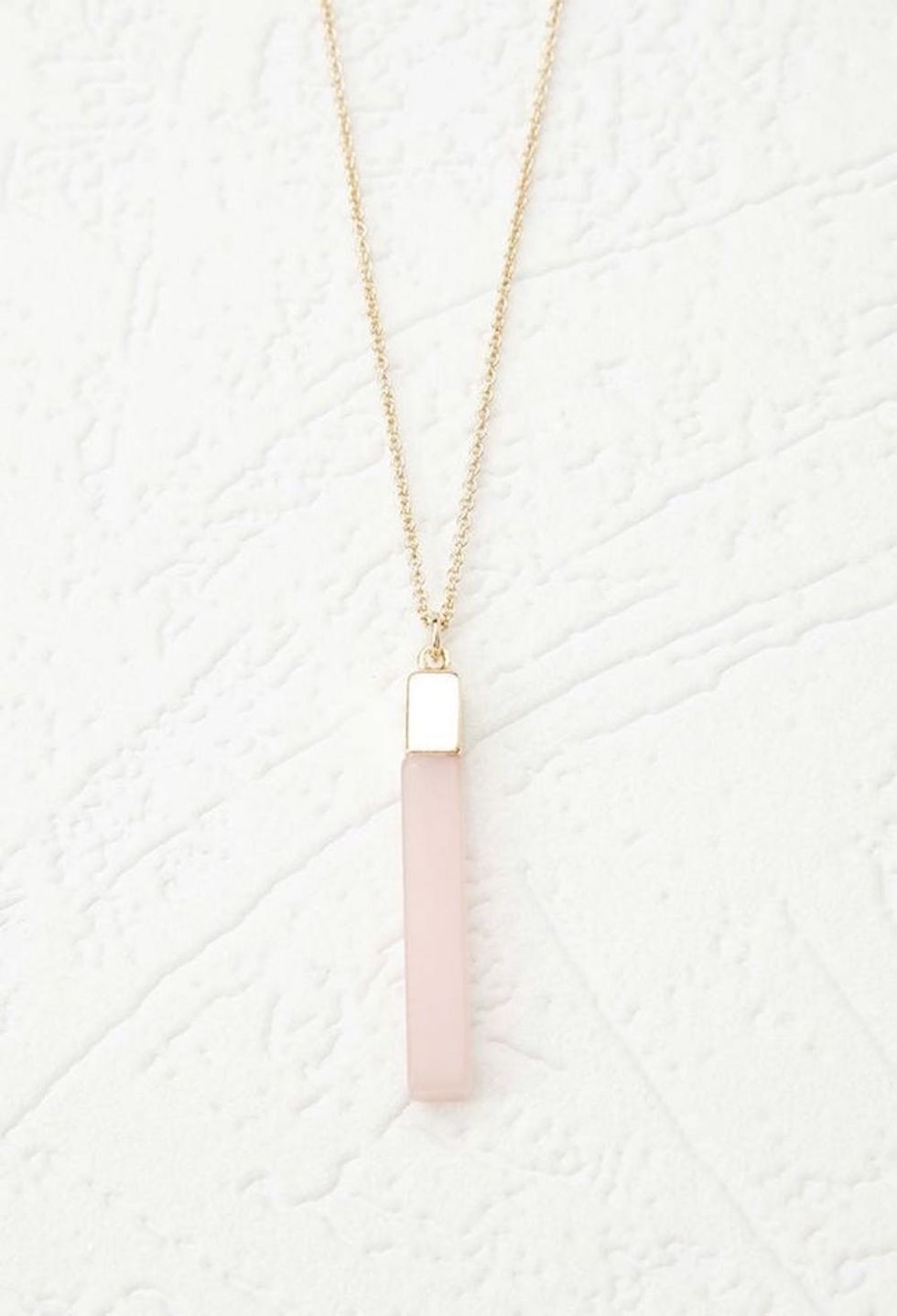 Marbelized Pendant Necklace ($6): Simple does it. No need to over-accessorize when you have a pink pendant necklace this refreshingly minimal. Major bonus: It pairs well with everything.
Wednesday: Dresses
Pastel Pink Lace Shift Dress ($56): Continuing with your #allpinkeverything aesthetic, it's only fitting that you have at least one LPD (little pink dress) in your arsenal. This floral lace shift dress is sweet and girly without entering Barbie territory. For added panache, style it with a sharp black blazer and confidence.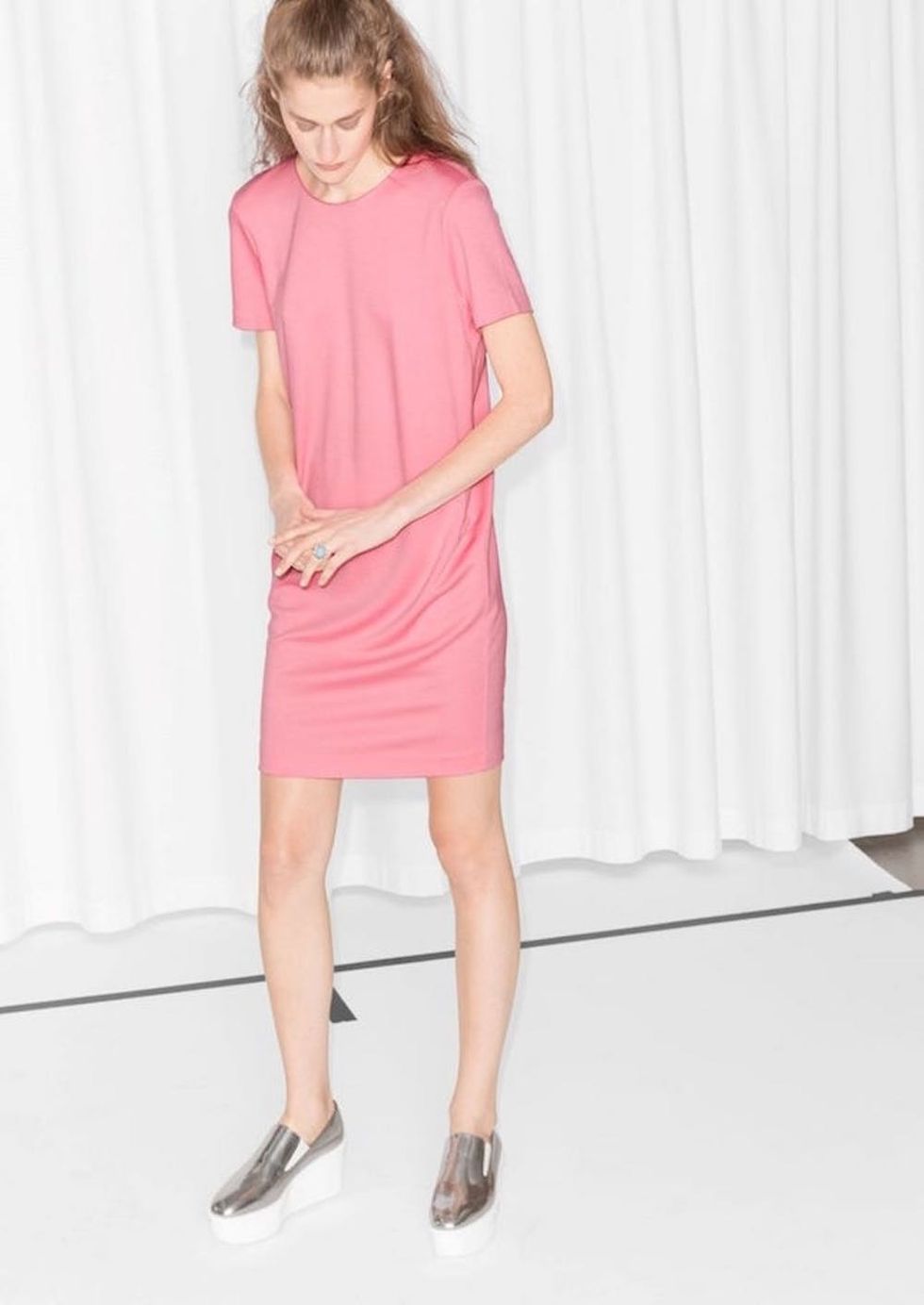 Deep Back Dress ($65): Depending on what your nine-to-five entails — sitting at a desk all day, running errands, something in between? — an easy-going pink dress such as this one might be the answer to all of your corporate world woes. Dress it up with a herringbone blazer and statement necklace or take it down a notch with flats for a no-nonsense look.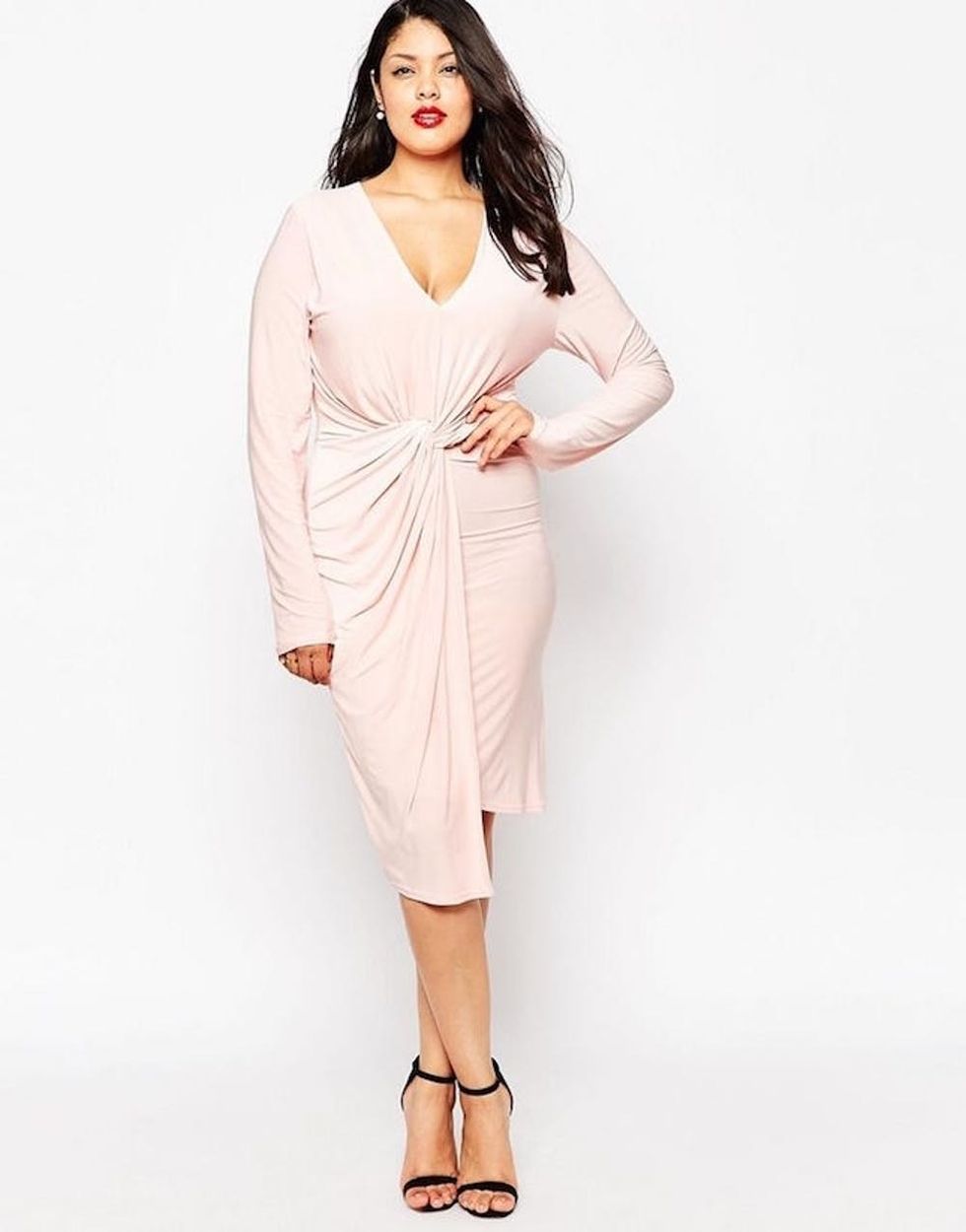 Knot Front Plunge Jersey Pencil Dress ($55): Nothing says that you mean business more than a stunning wrap dress. Besides the ruched knot detailing on the front, the long sleeves and conservative length will combat any overly chilly office temps.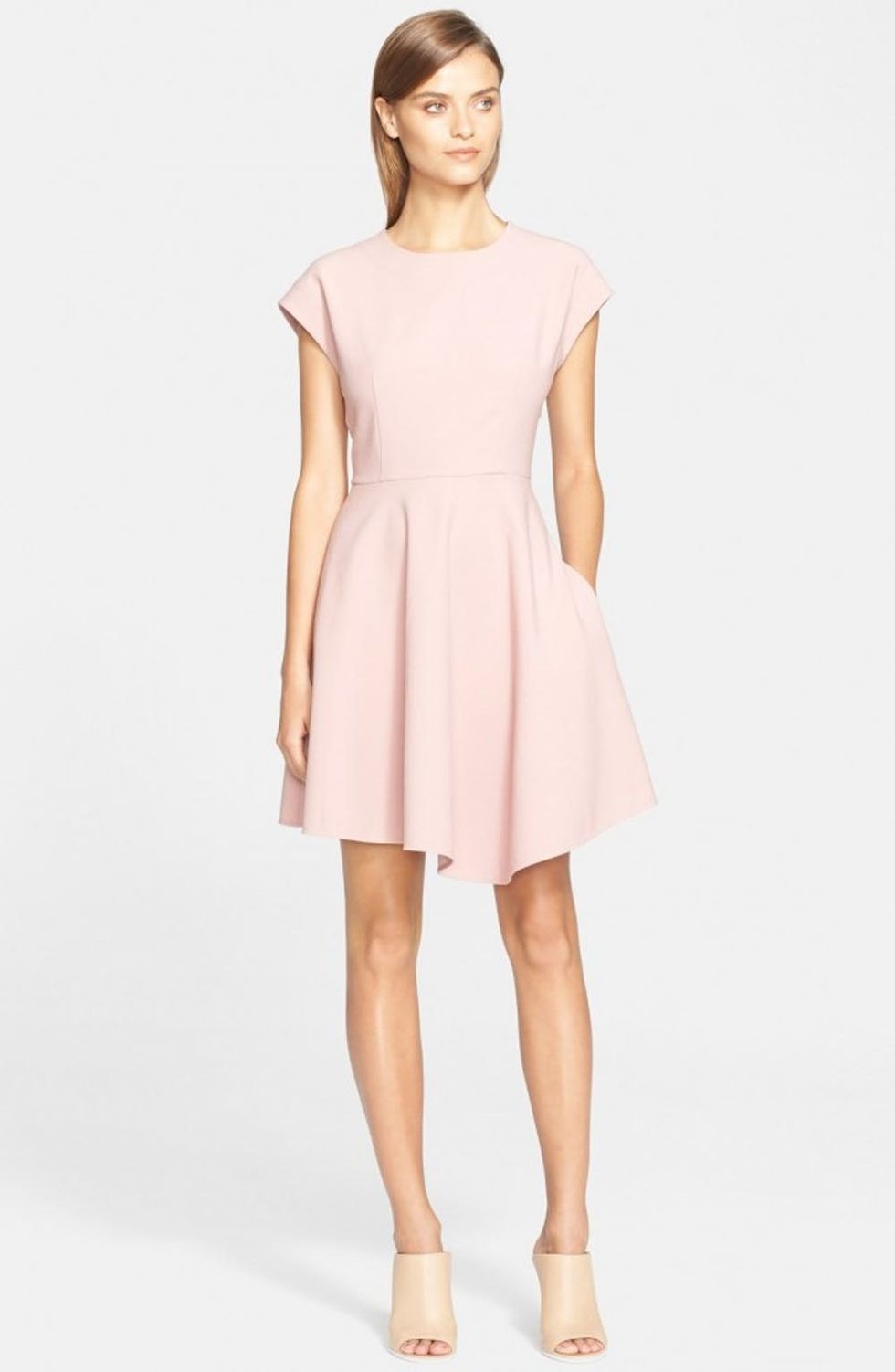 Anson Stretch Woven Design ($395): And… we swoon. Every working gal needs a classic fit-and-flare dress that is this utterly perfect. While it's pretty enough to be worn on its own, you can easily jazz it up with a bejeweled statement necklace.
Thursday: Pants/Skirts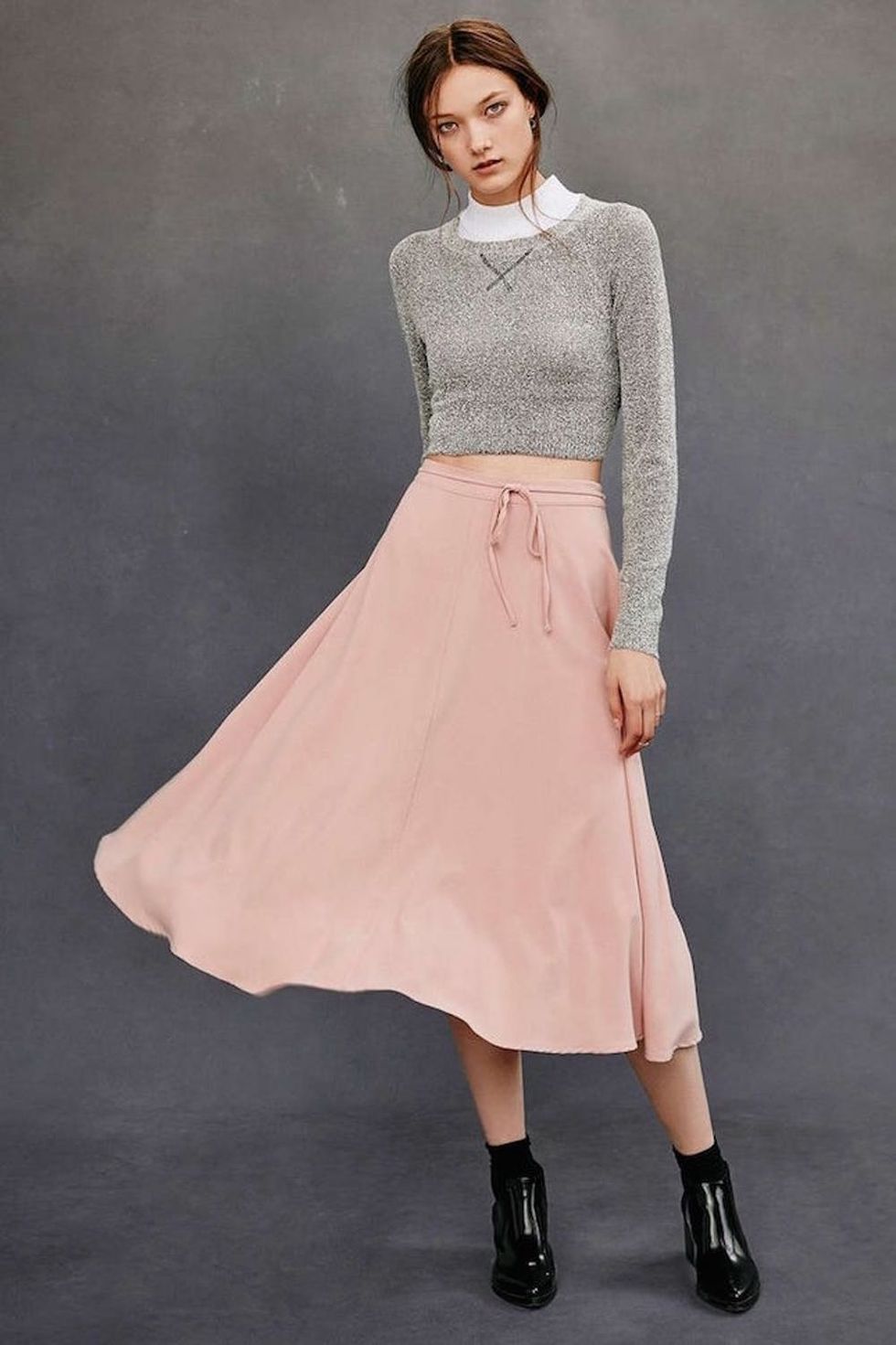 Kimichi Blue Full Midi Skirt ($79): No, you do not have to conform to a uniform of button-downs and slacks. You do YOU by trying this gorgeous rose midi skirt on for size. Proceed to pair it with a cropped sweater (but not too cropped) for a work-appropriate look that errs on the boho side.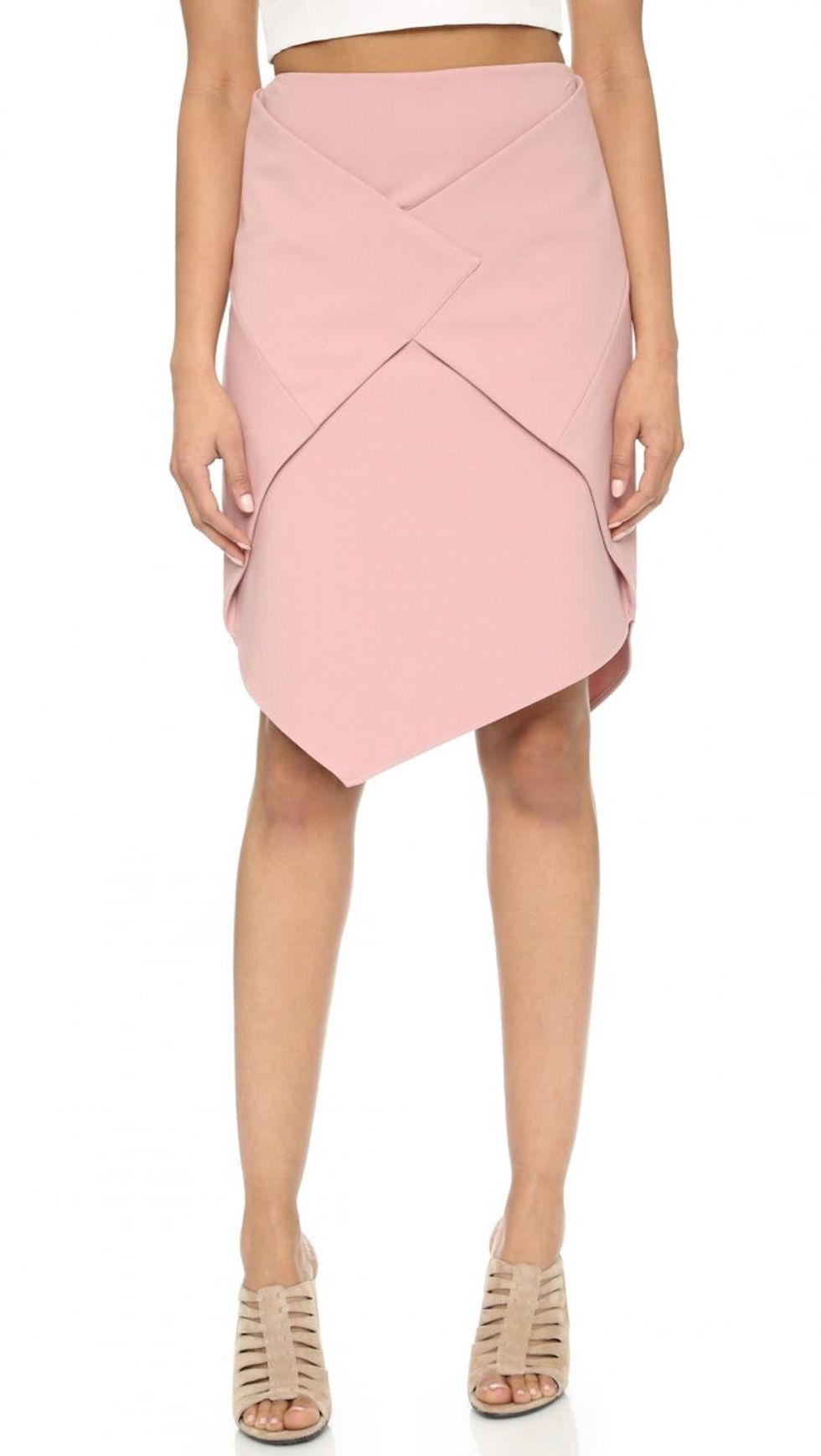 Mineral Blush Wrap Skirt ($295): Calling all boss ladies: This mineral blush wrap skirt is just what you need to power through the work week. For a look that reads more boardroom, less date night, pair this asymmetric number with a crisp white button-down and nude pointed-toe pumps.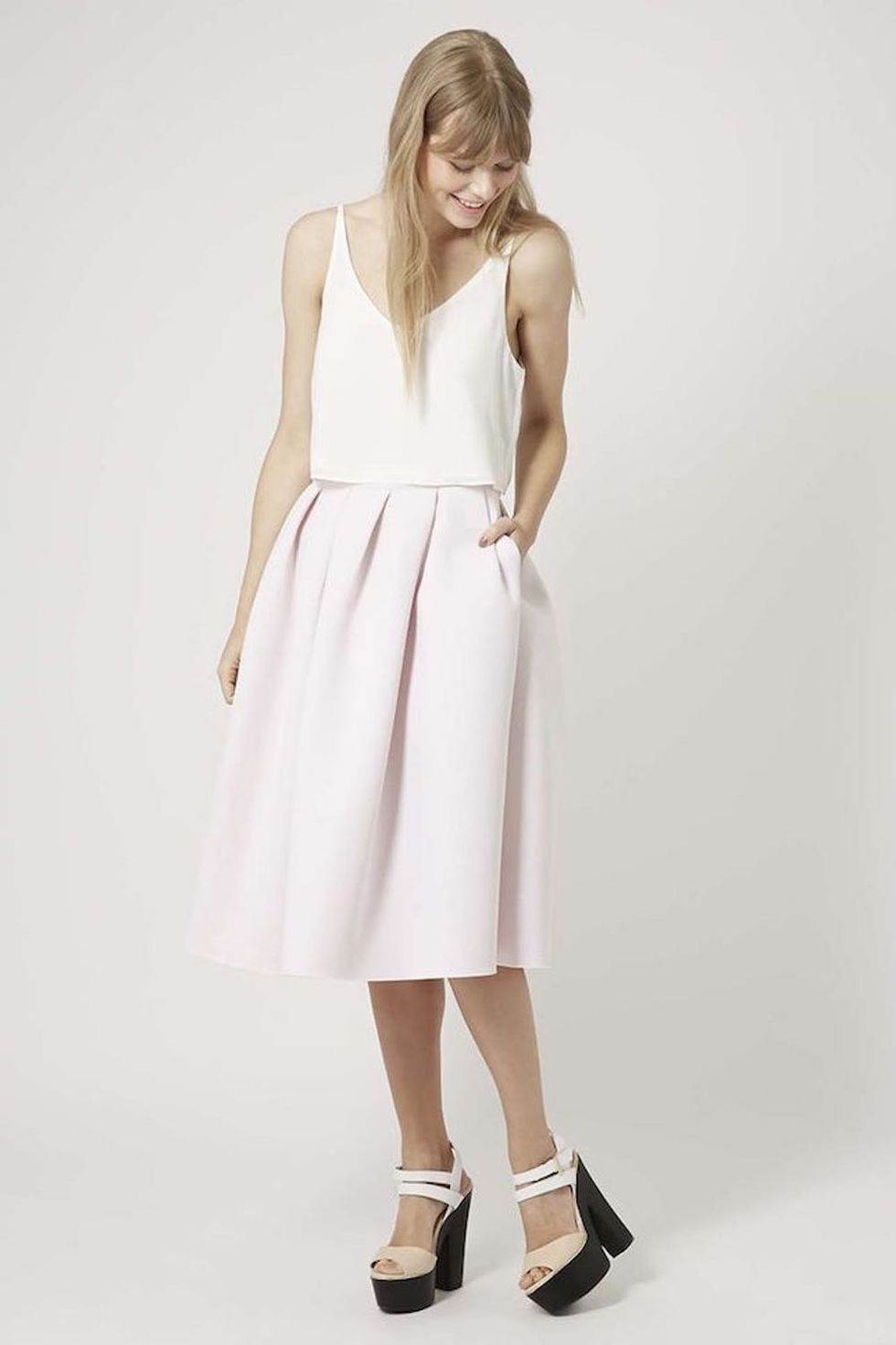 Jersey A-Line Midi Skirt ($105): This pastel pink A-line skirt is what dreams are made of. Besides the twirling potential, we can't get over its princess-like appeal. Style it with a white silk cami and a blazer and you'll be more than ready for your headshot.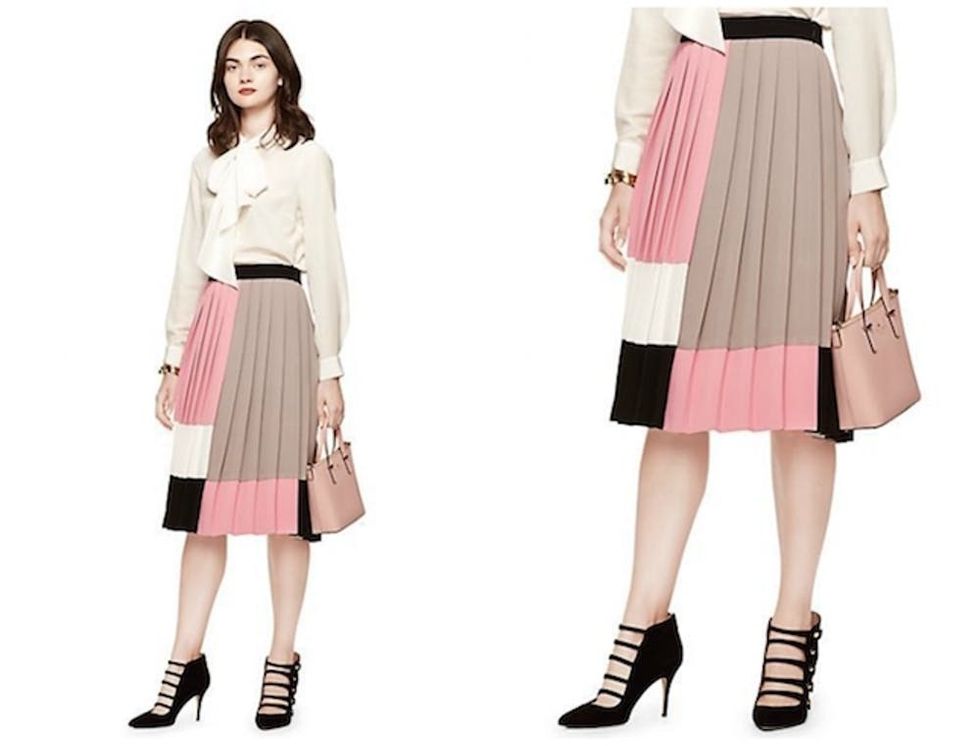 Colorblock Pleated Skirt ($328): Fact: You can't go wrong with a pleated skirt inspired by your favorite Neapolitan ice cream. In true Kate Spade fashion, knock the socks off your colleagues with your wit, charm and colorful sense of style.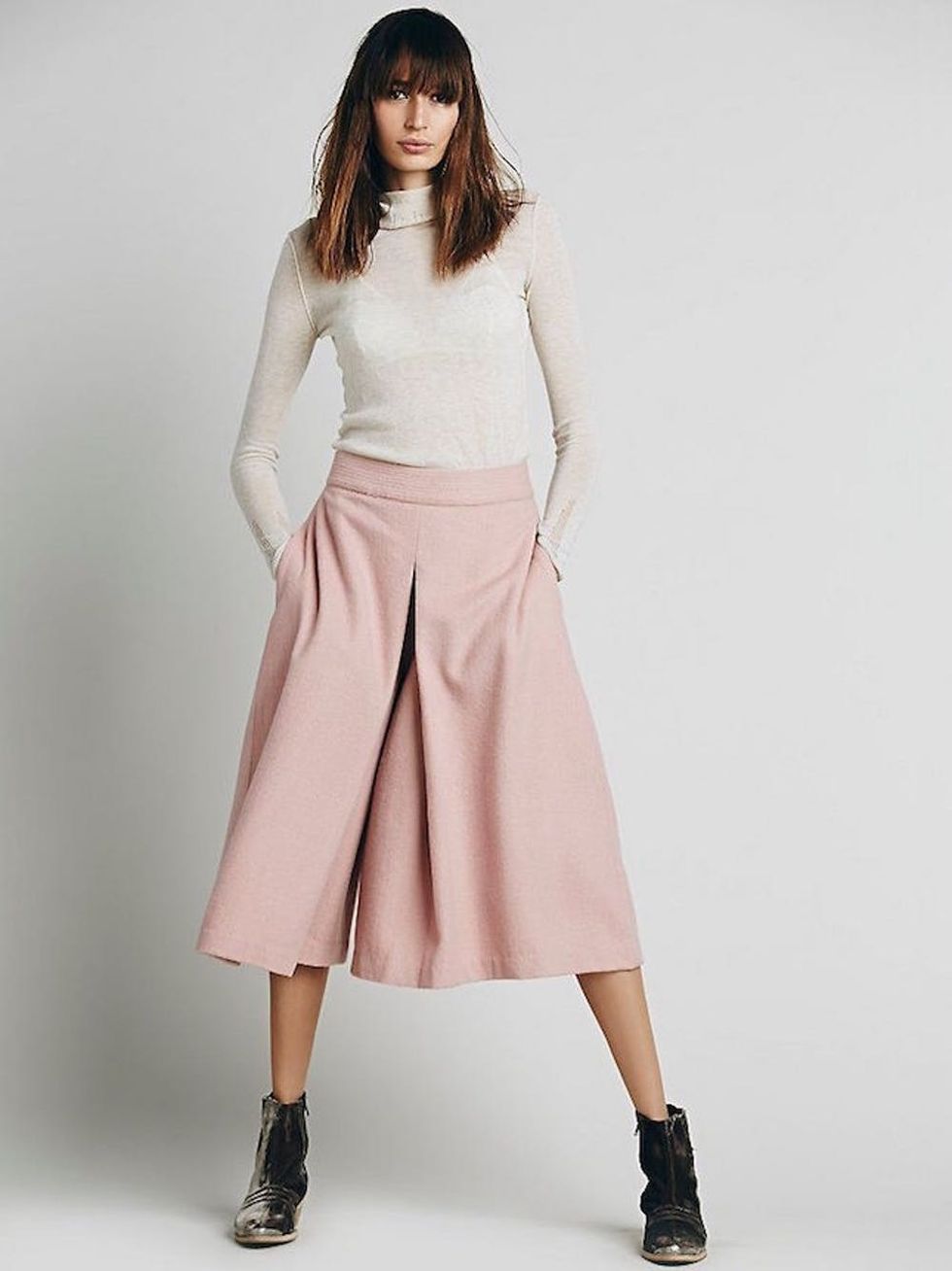 Rachel Antonoff Lena Culottes ($374): Culottes for work — crazier things have certainly been known to happen. Our opinion: If you're going to break all the rules, then you might as well be chic doing it. Get the look by pairing your daring pink culottes with a ribbed turtleneck and ankle booties.
Friday: Shoes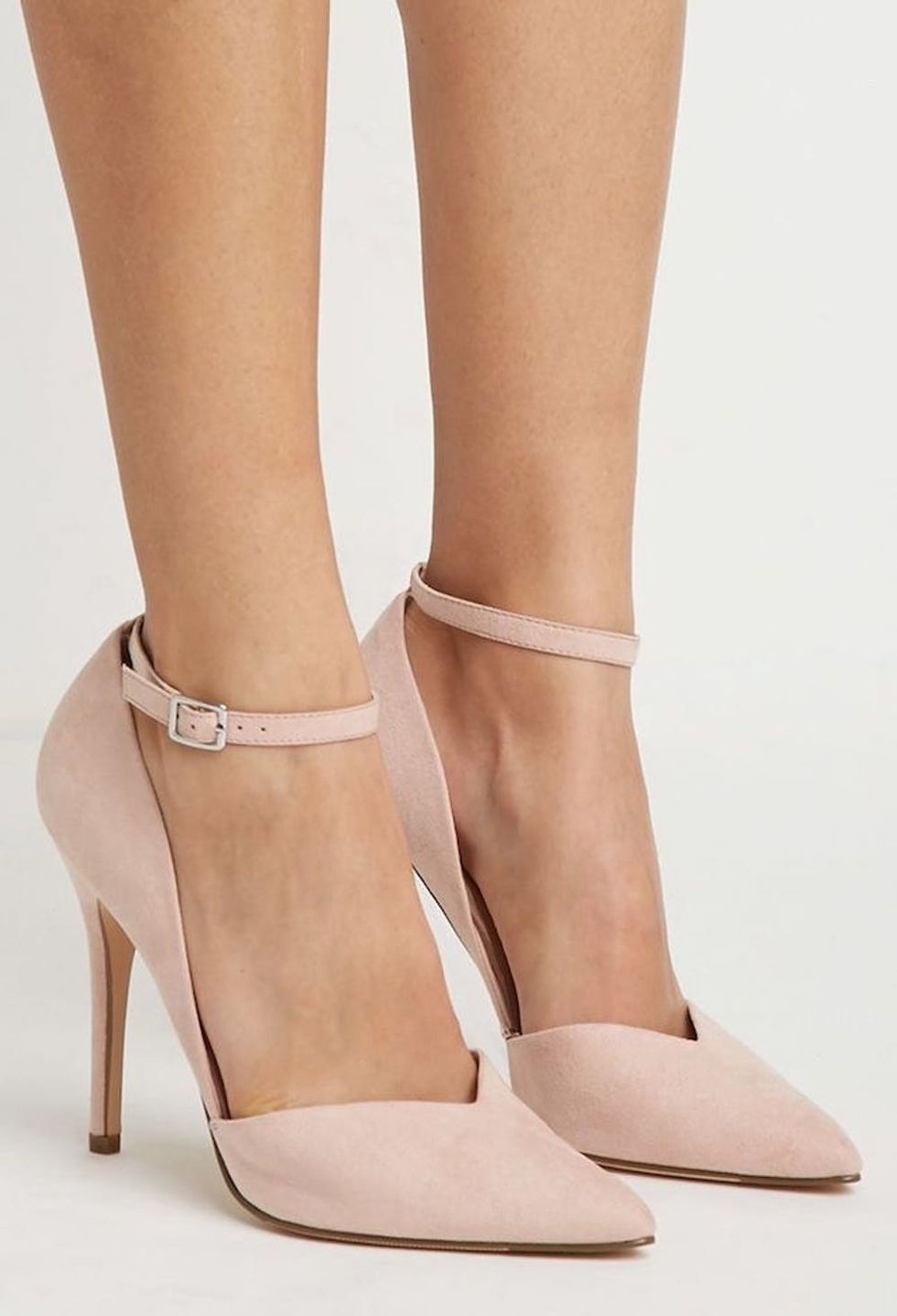 Faux Suede Pointed Pumps ($28): You know what they say: A good day at work starts with a killer pair of pumps. Dress to impress from your head to your toes with these blush suede ankle strap heels that are perfectly on-point.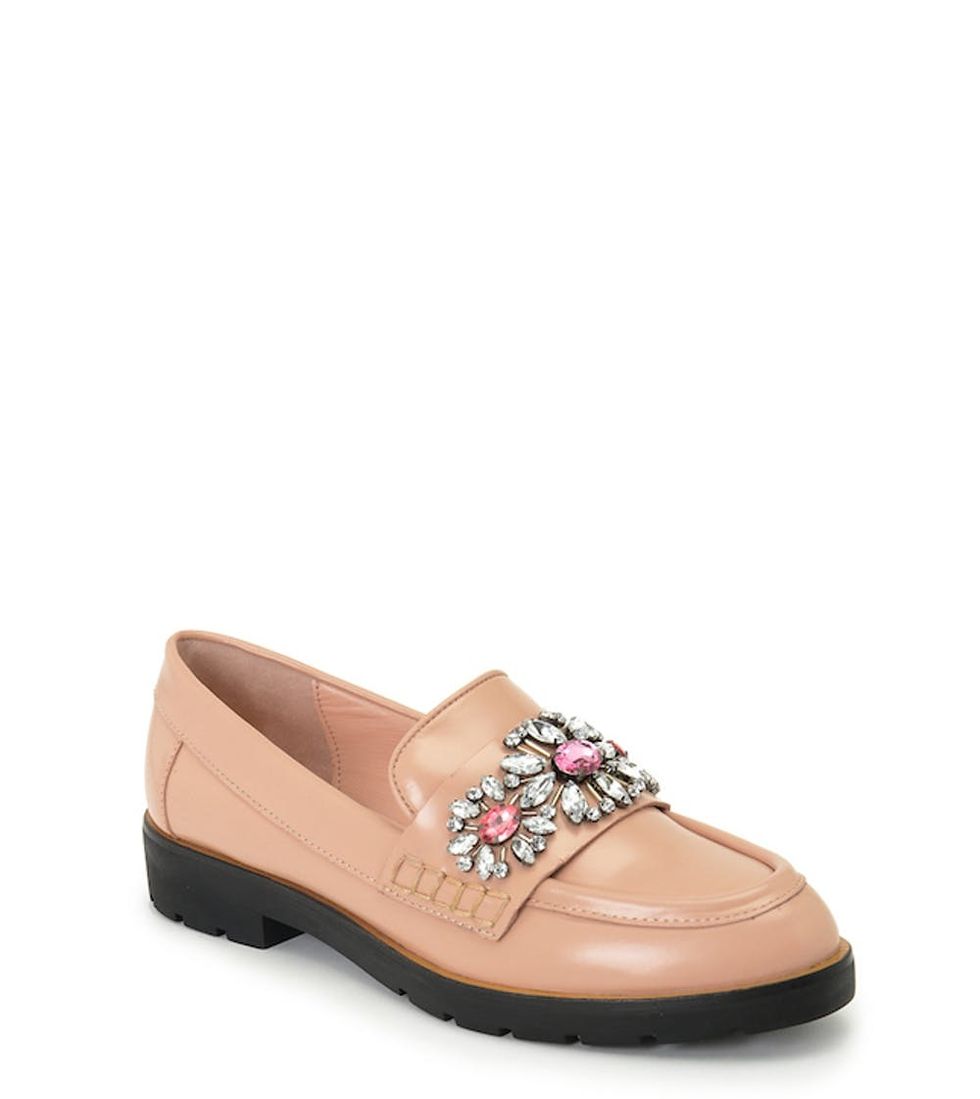 Karry Too Flats ($298): In honor of fri-yay, your partay shoes must come out to play (aka out from underneath your desk). These embellished loafers just may be the only flats that give your pumps a run for their money. One thing's for sure: Your feet will always be Happy Hour-ready.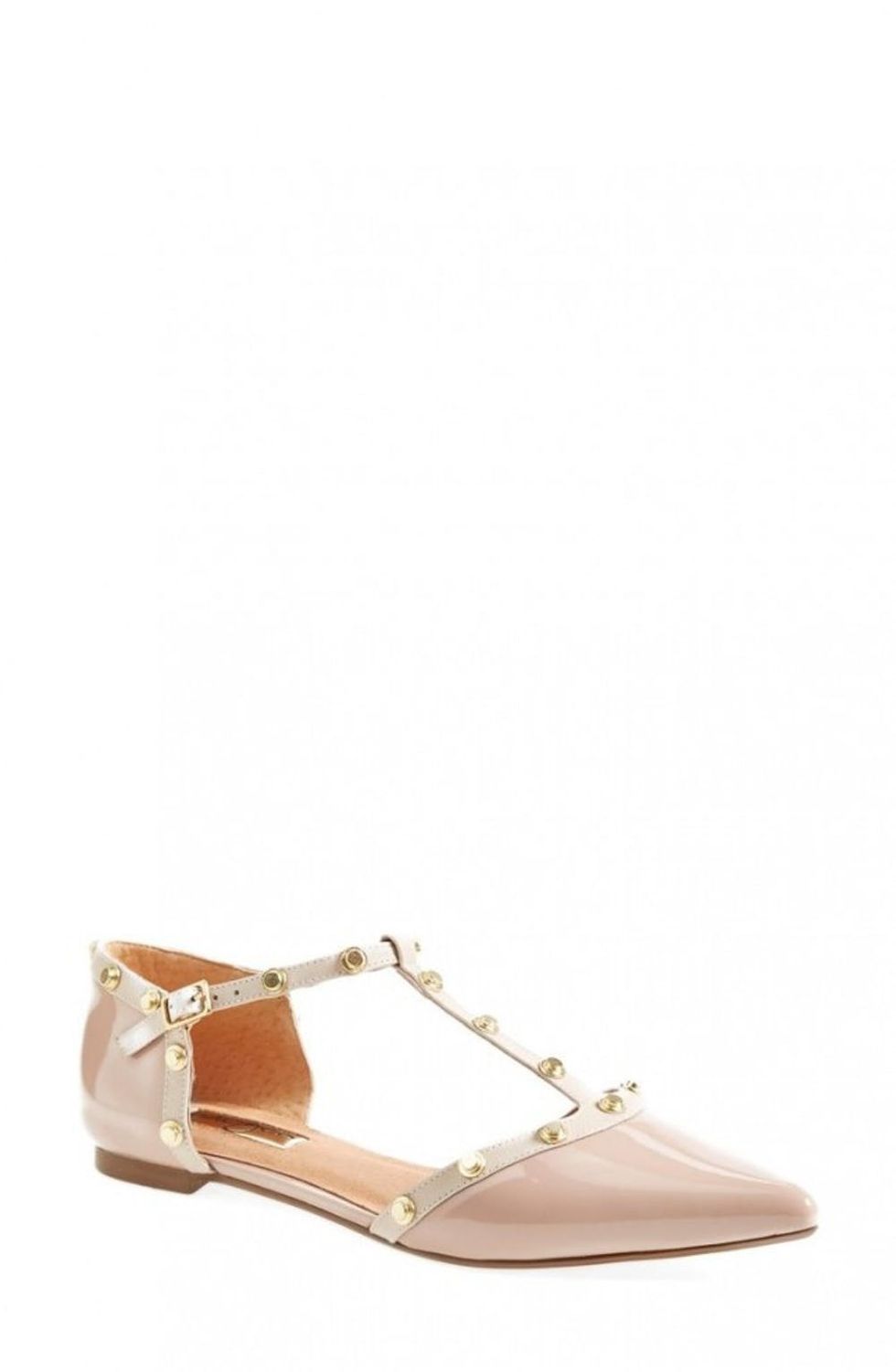 "Olson" Pointy Toe Studded T-Strap Flat ($90): Comfy, casual and chic — now there's a combination you don't come by often when shoe shopping. These pointed-toe studded flats were made for coffee runs.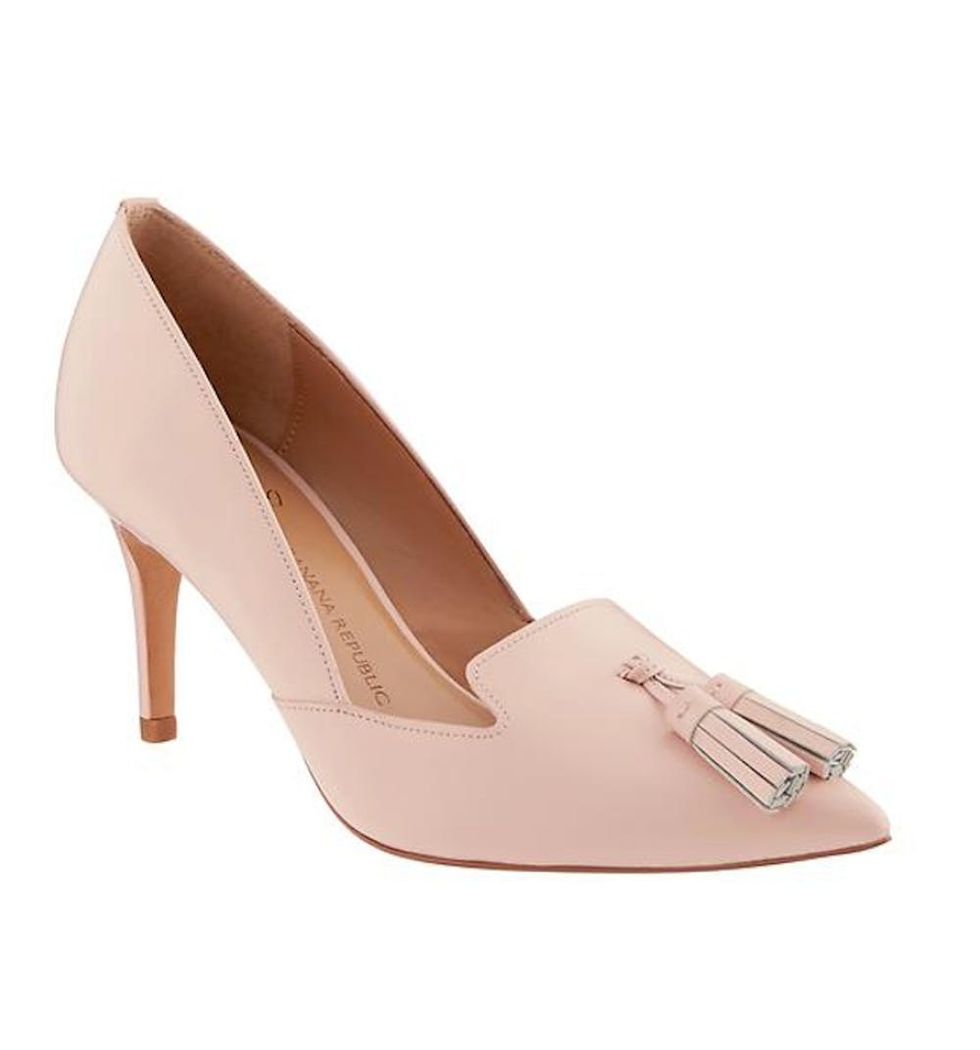 Avila Pump ($128): Thanks to these pink blush pumps, you can now lend an air of sophistication to any outfit. The tassels on these stompers make them the ideal match for culottes, trousers and even your go-to boyfriend jeans.
Will you be taking the power pink challenge by wearing a week's worth of pink looks? Tell us in the comments below or tweet us a picture of your pink #ootd!
Anjerika Wilmer
Full-time grad student and all-around creative type, Anjerika leaves no avenue unexplored. Though a tried-and-true fashion girl, she counts art history, architecture and good design as constant sources of inspiration.  Most importantly, she's always in a Vienna state of mind.