These Snow-Capped Mountain Cupcakes Are a Wintry Centerpiece You Can Eat!
Dec 18, 2016
Winter isn't so bad when there's freshly fallen snow making everything look picturesque. Enter these snow-capped mountain cupcake cones. When flipped upside down and drizzled with icing, they become a mountain range that works perfectly as a centerpiece for a seasonal dinner party. When it's time for dessert, your guests can just grab one and take a bite. They're just helping you clear the table, right?
---
It's a winter wonderland…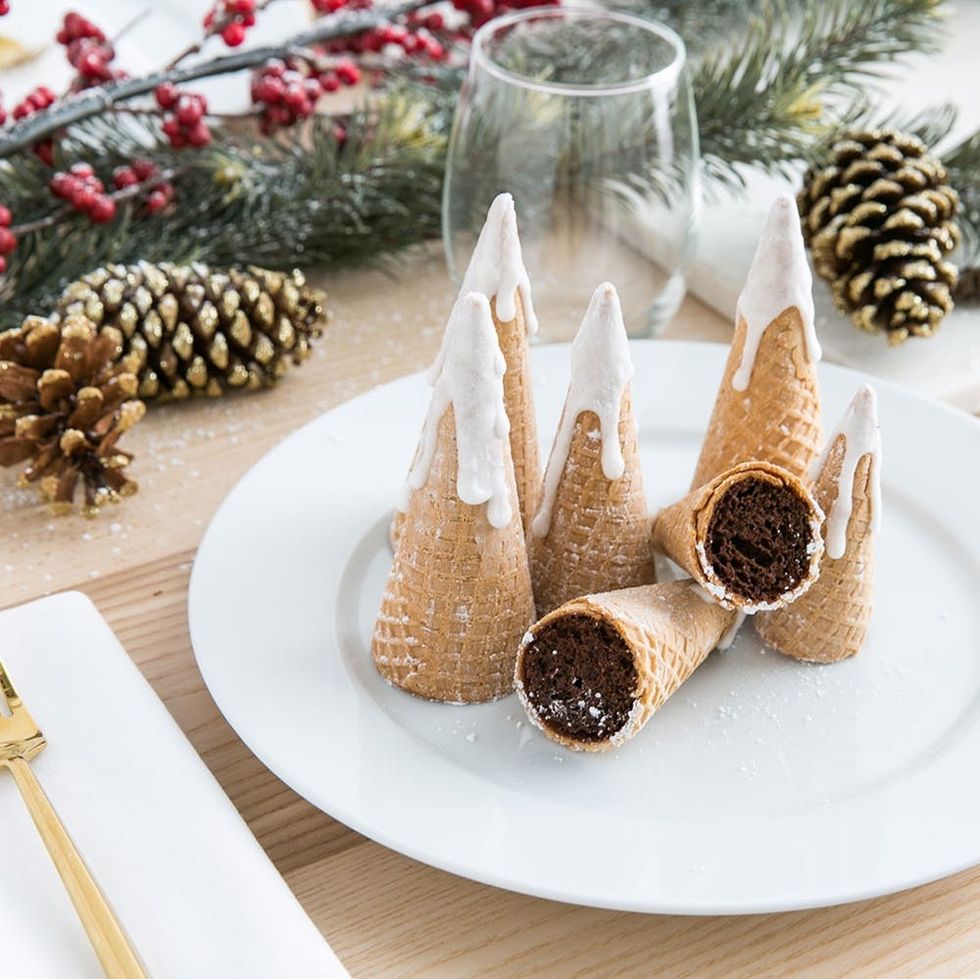 Filled with cake! What could be batter?
Ingredients: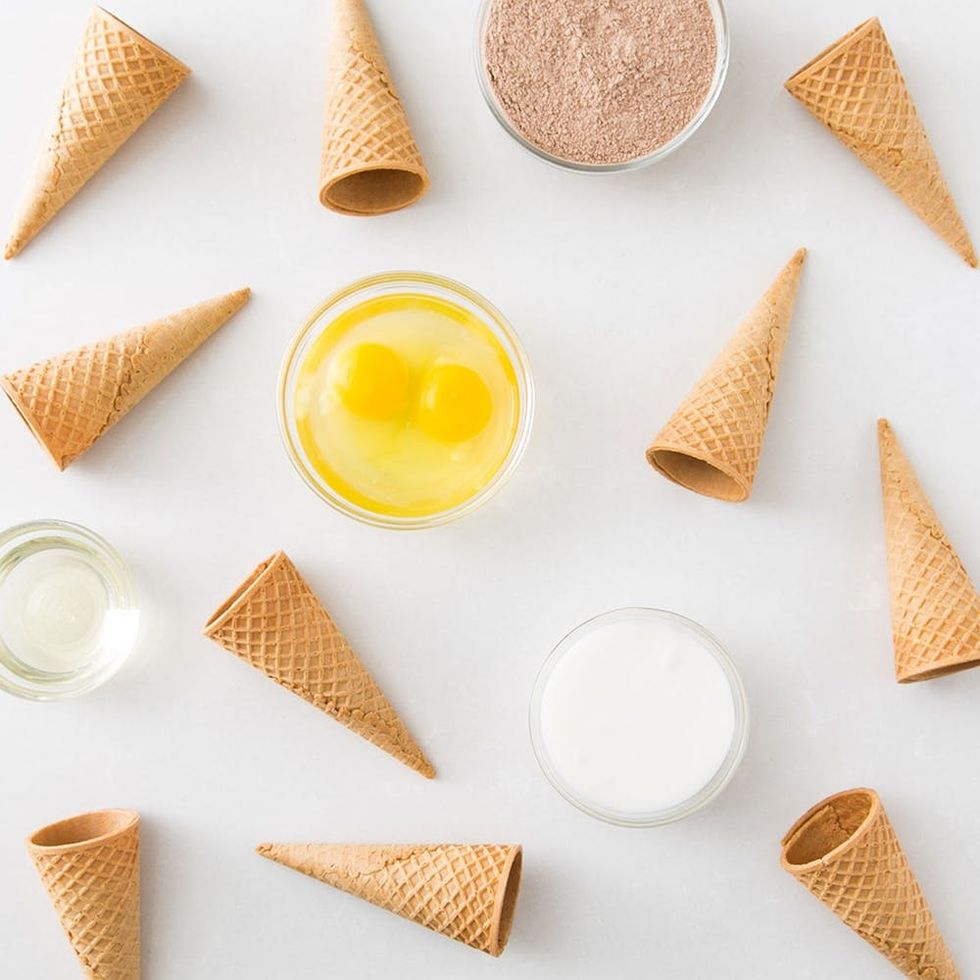 Instructions: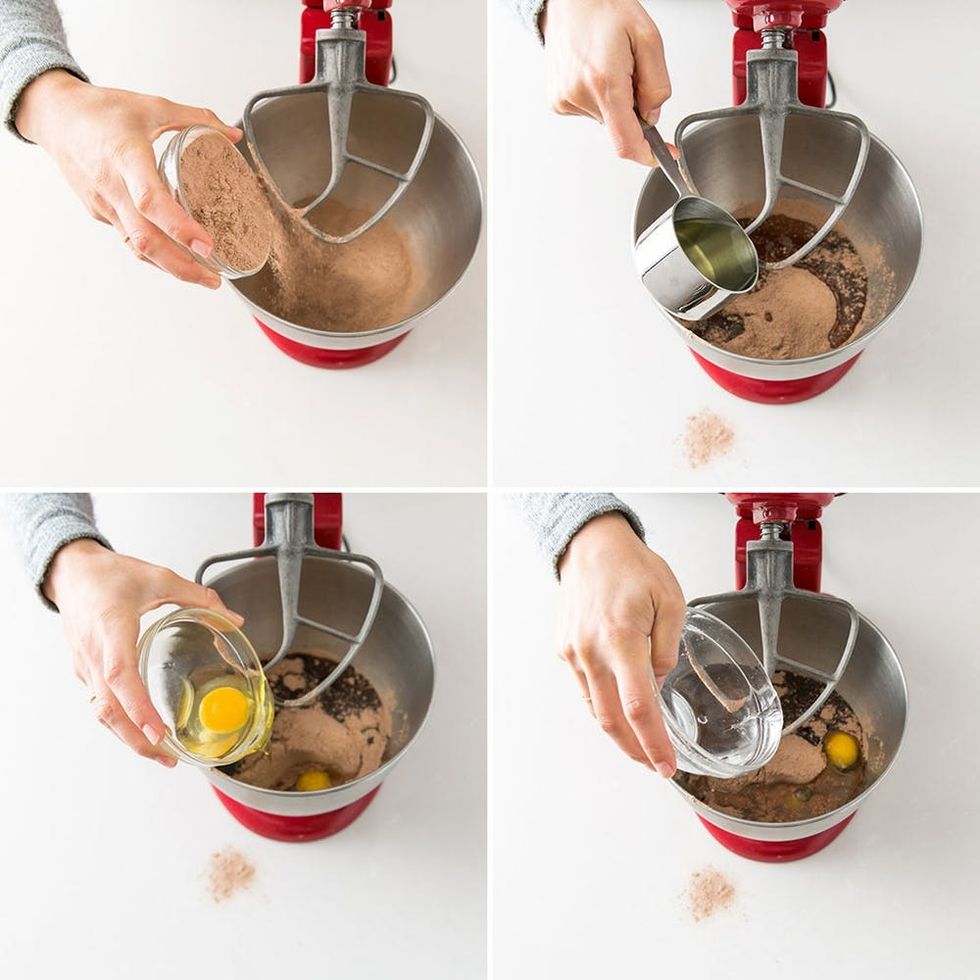 Follow the instructions on your boxed cake mix to make the batter.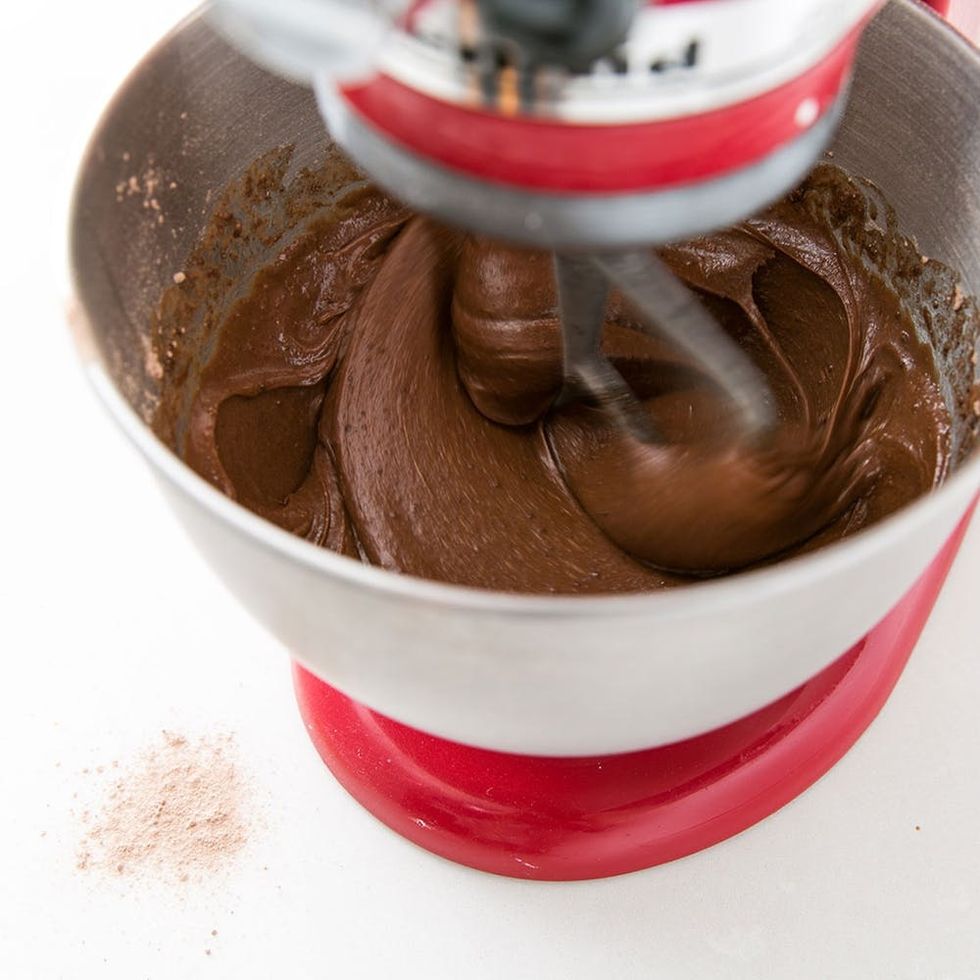 Mix it until smooth.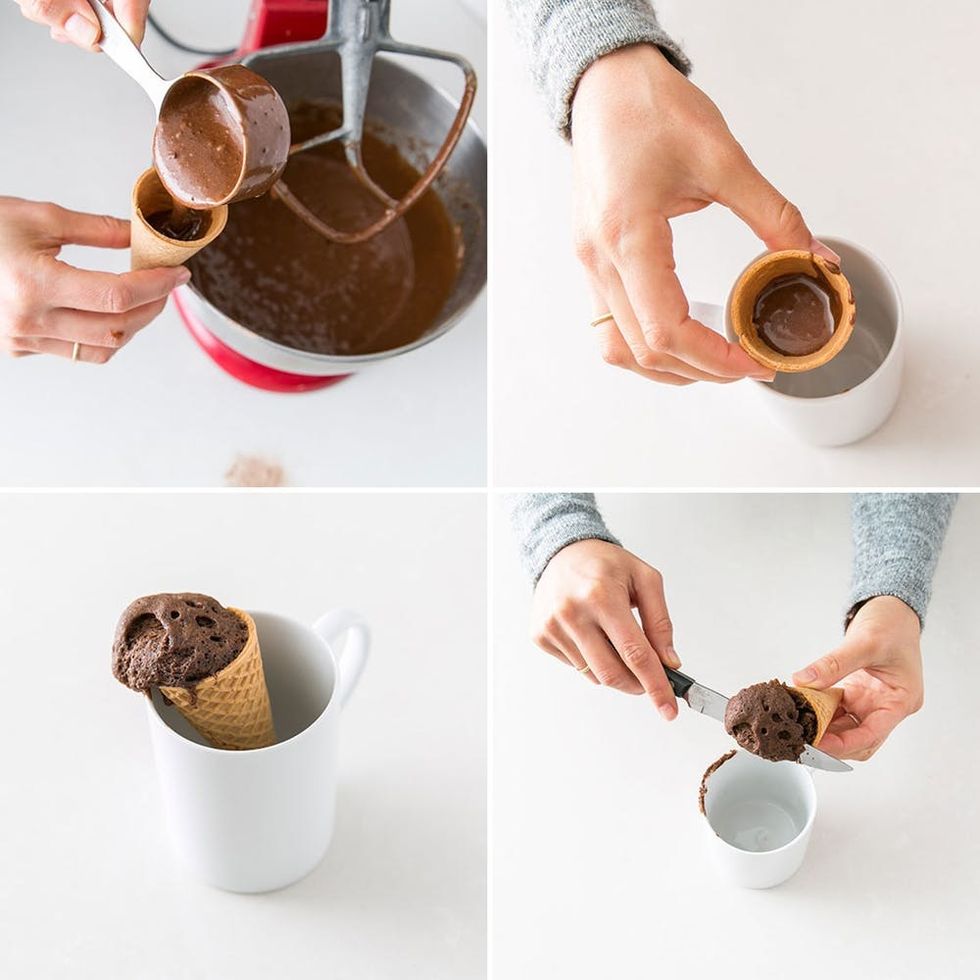 Fill your cone about halfway full with batter, then place it into a mug that you can put in the microwave. Cook for 30 seconds so that the cake doesn't get too dry. Slice off the excess cake.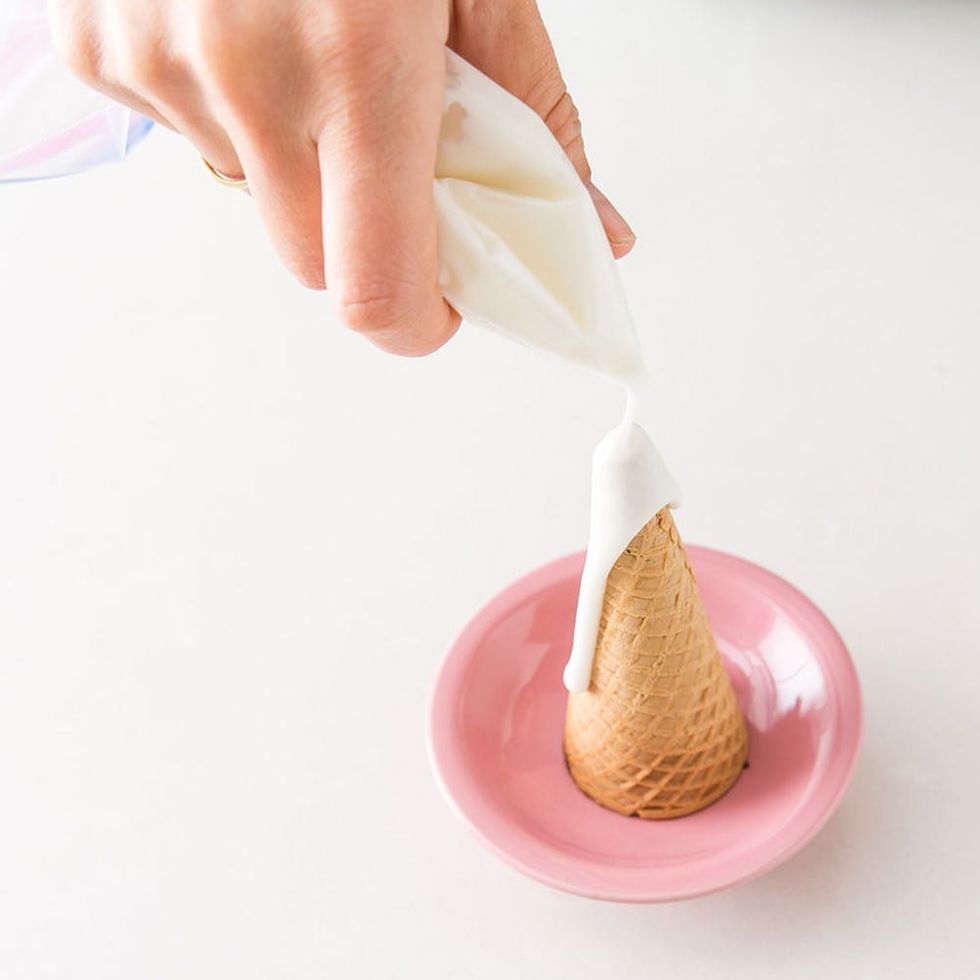 Turn your cone over and then drizzle royal icing on the tip of the cone, allowing it to run down the sides.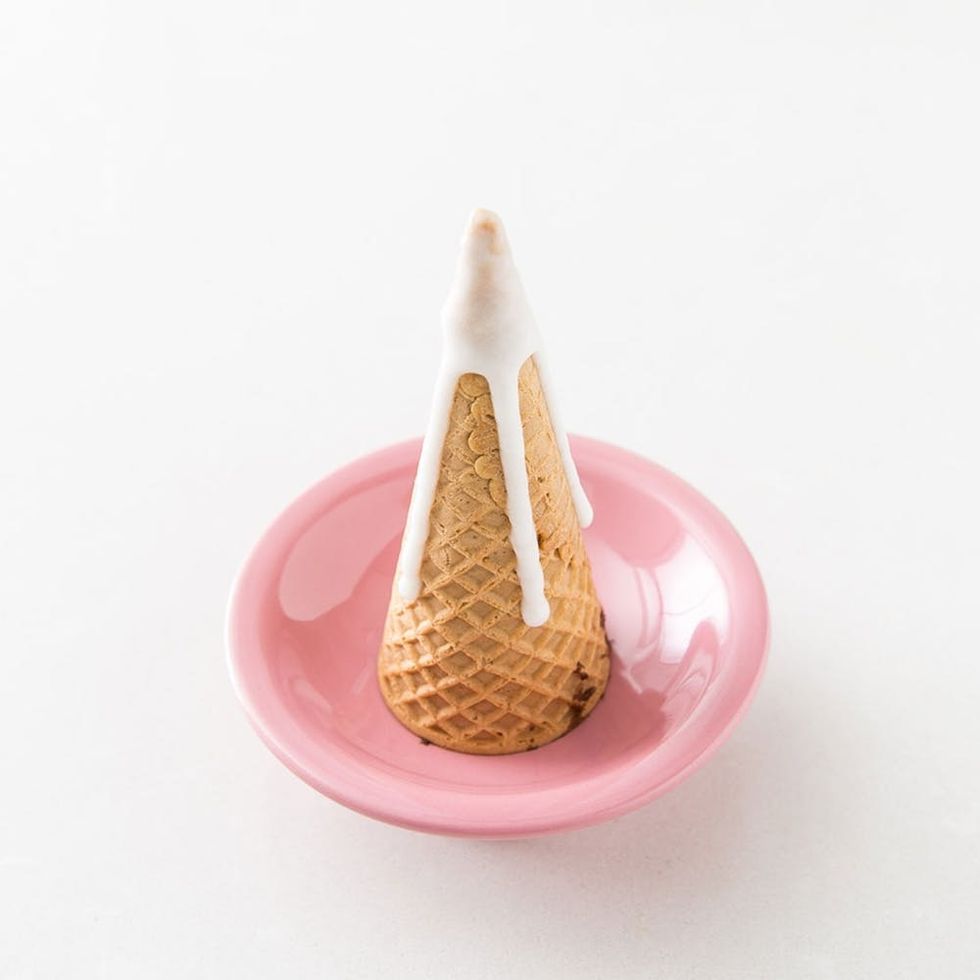 Now make a bunch of these, trimming some of the cones so that they are not all the same height.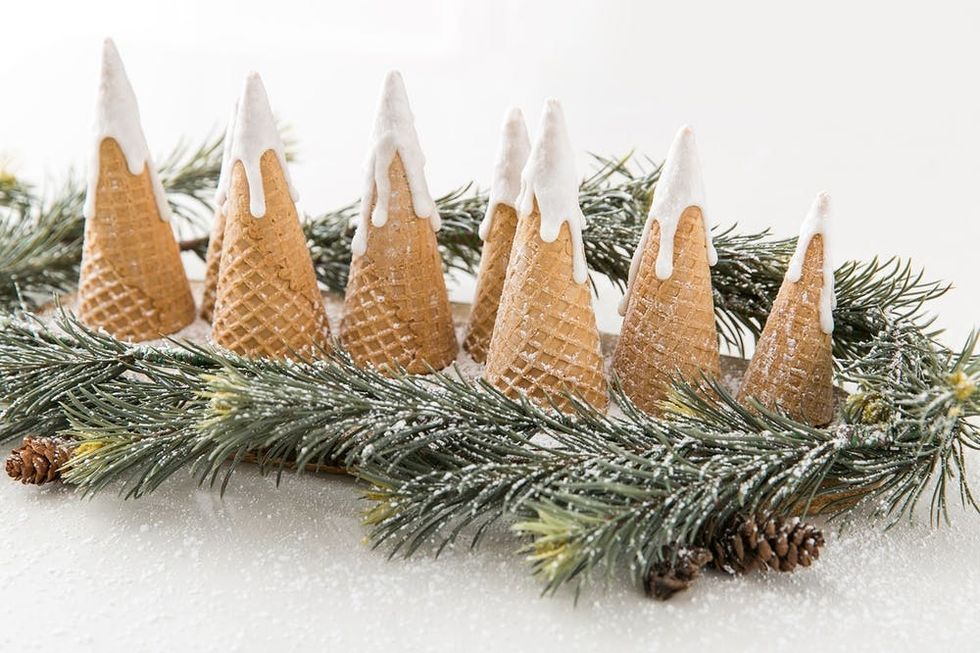 Arrange them so that they look like a mountain range and decorate the scene with other wintery props. Dust with powdered sugar so that it looks like snow!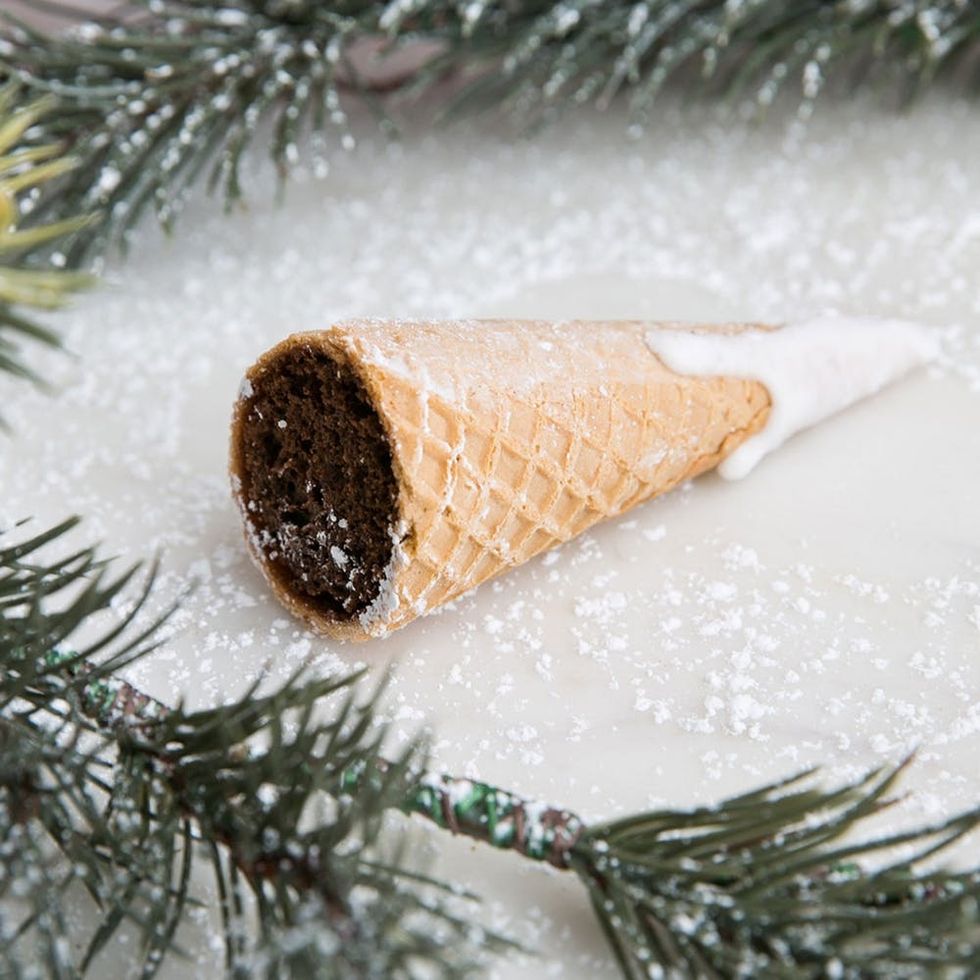 Treat your guests to these cupcake cones for dessert! And now for some beauty shots, because these are just too cute!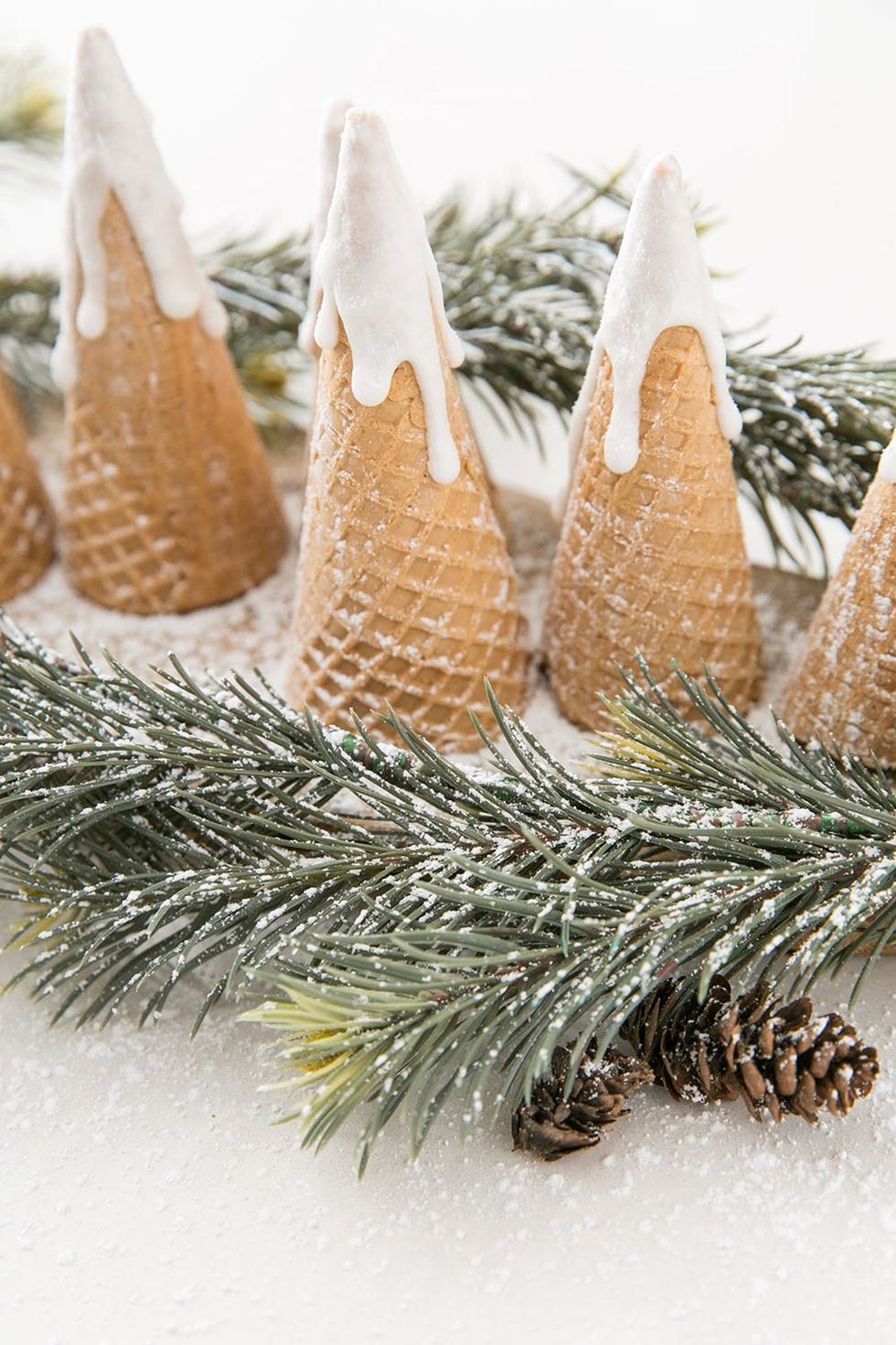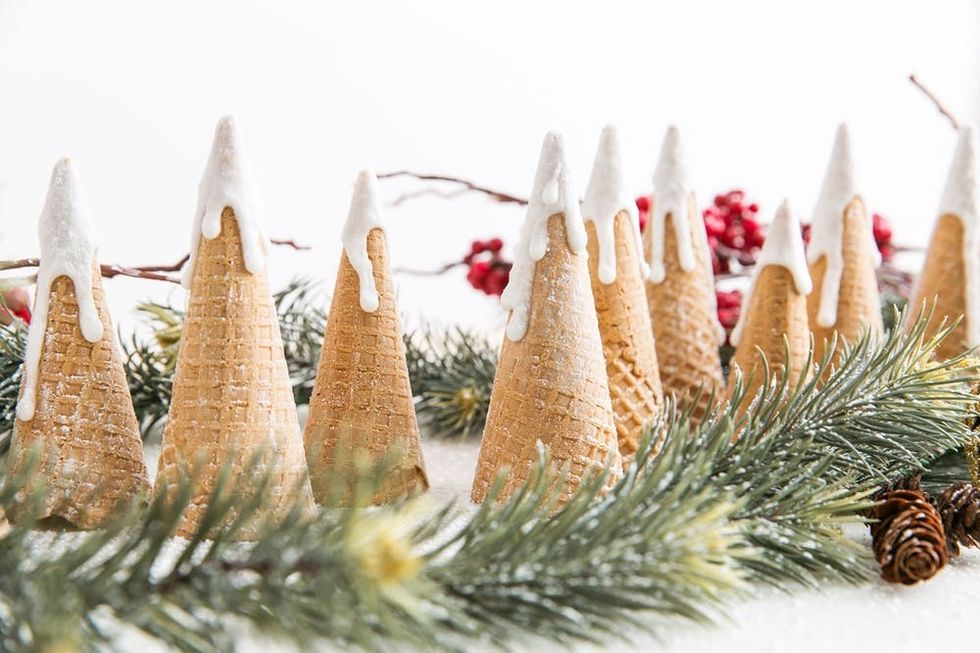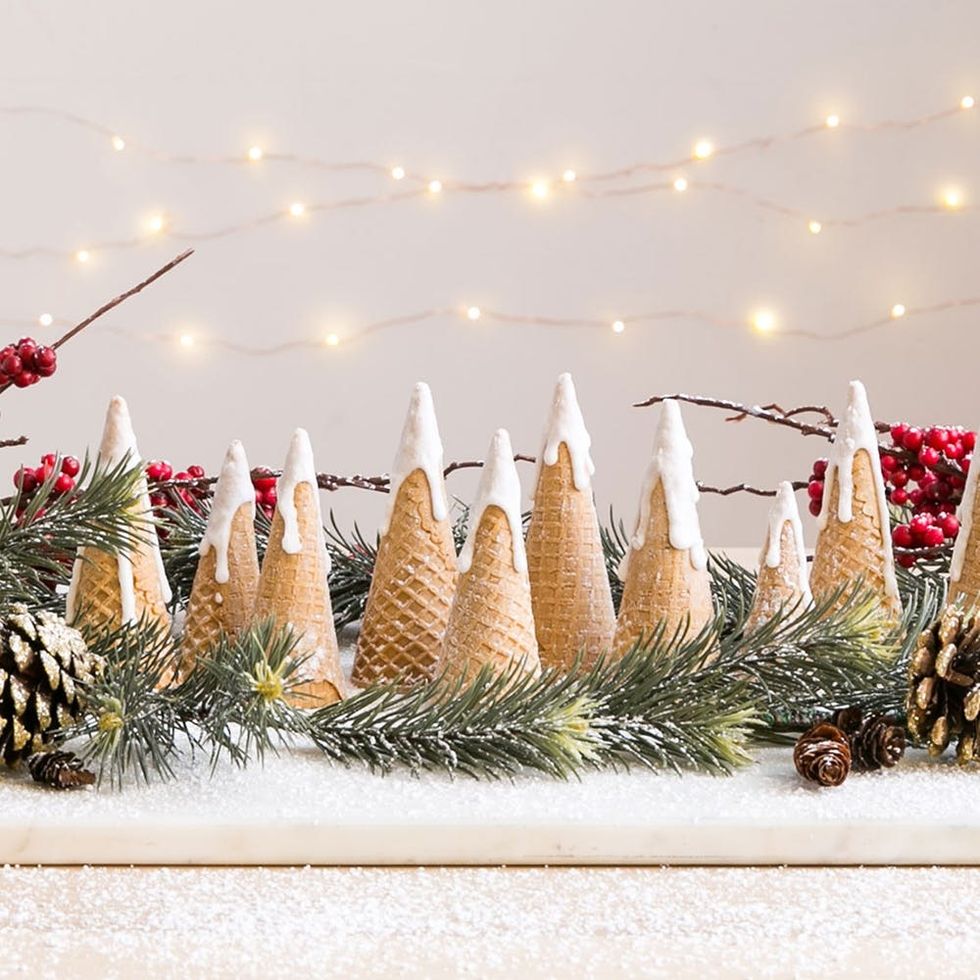 Get cozy in the mountains and eat cake!
Need more dessert ideas? Follow us on Pinterest for heaps of winter inspo.
Author: Roxy Taghavian
Food Production and Styling: Roxy Taghavian
Photography: Tory Putnam