You Could Inspire Top Chef Stephanie Izard's Next Buzzworthy Dish
Mar 18, 2015
Top Chef fangirls, rejoice! We've teamed up with LAY'S® Wavy for a totally tasty campaign. It's all about LAY'S® Wavy Chips AND it involves one of our favorite Top Chef alums ever: Stephanie Izard.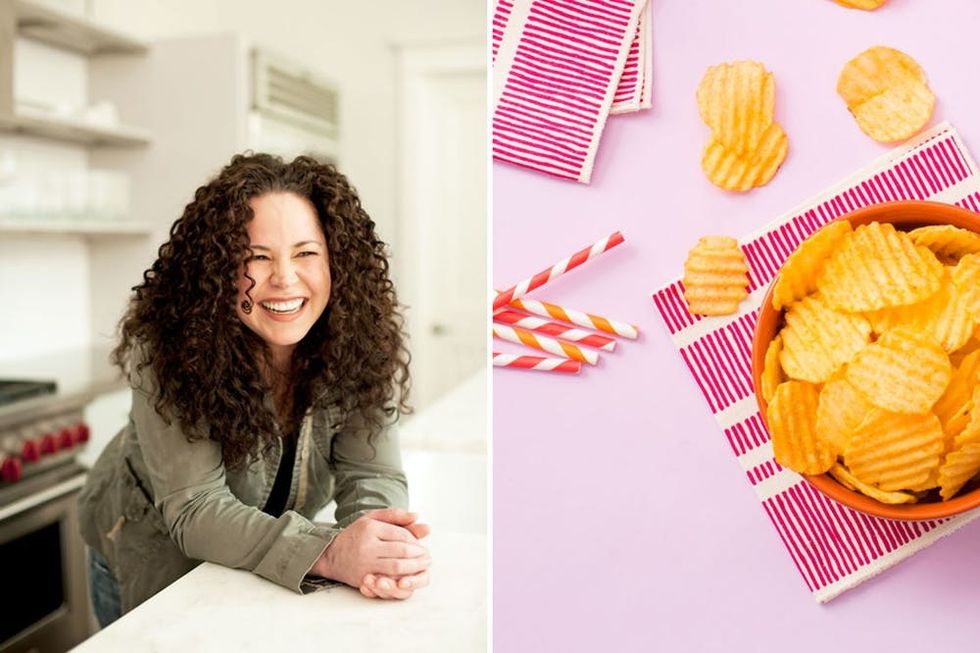 ---
Over the last few weeks, we've been cooking and tasting up a storm at Brit HQ, dreaming up all sorts of yummy flavor pairings inspired by LAY'S® Wavy Ranch, Hickory BBQ, Cheddar, Original and Roasted Garlic & Sea Salt Chips.
And here's where you come in: We want YOU to tell us your favorite flavor pairing and #chefboss Stephanie Izard will create 5 delicious recipes inspired by the most loved pairings! Simply LOVE your favorite pairing pin on LAY'S® Wavy Flavor Fusions Inspiration Pinterest Board and we'll tally up the votes in a few weeks' time.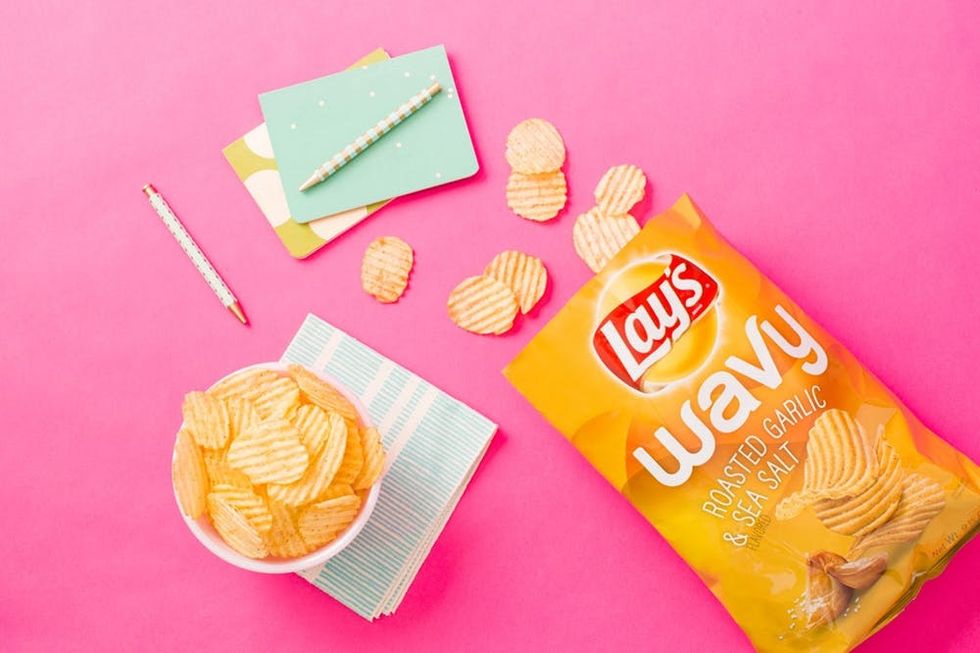 What does Roasted Garlic & Sea Salt make you think of? We're thinking of a savory risotto or batch of roasted Brussels sprouts. Yum.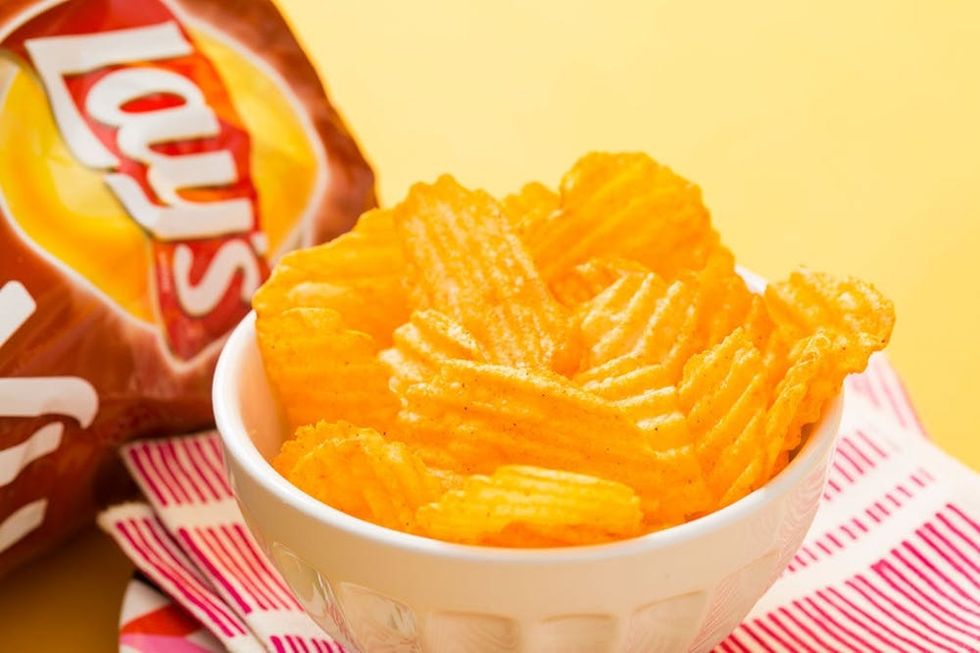 Nothing goes better with Hickory BBQ than coleslaw, don't you think?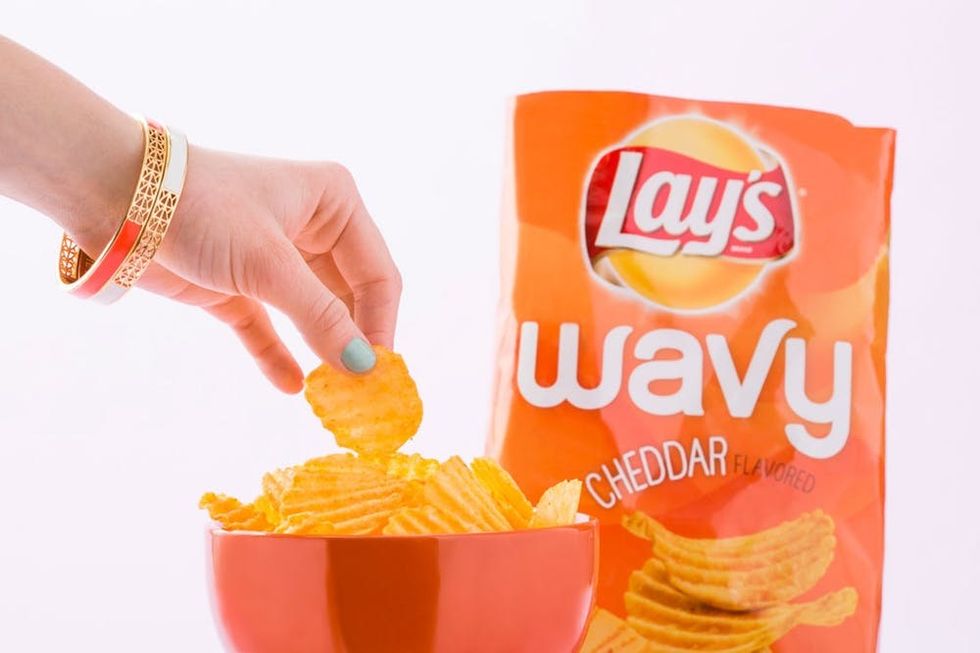 Cheddar chips + twice baked potatoes = FLAVOR win.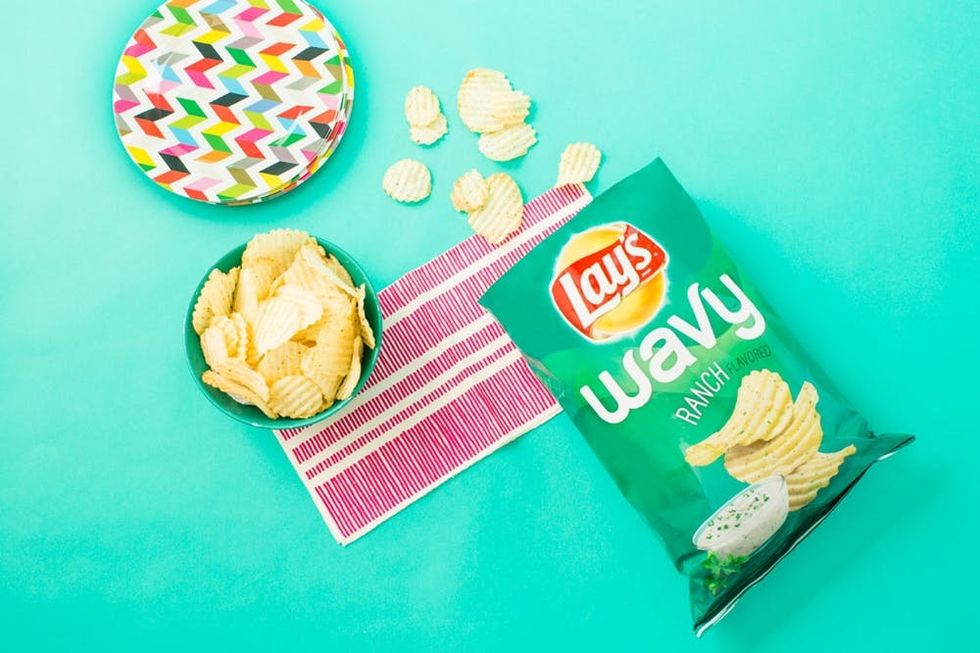 Wouldn't these Ranch chips be delish with some zesty lettuce wraps?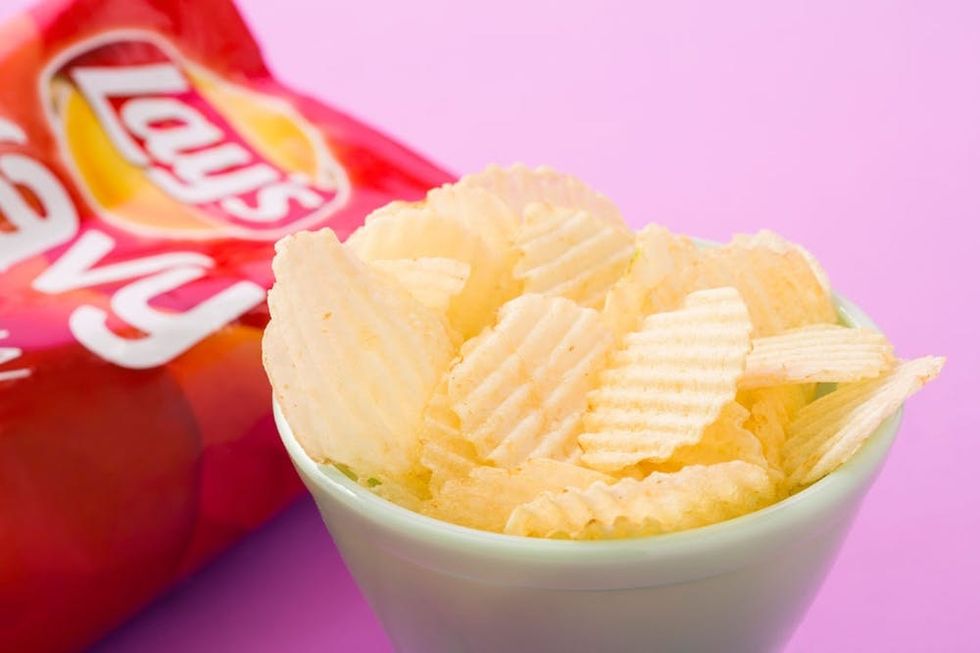 Of course, you can't really beat the original, especially if paired with something sweet like donuts, hot chocolate or ice cream.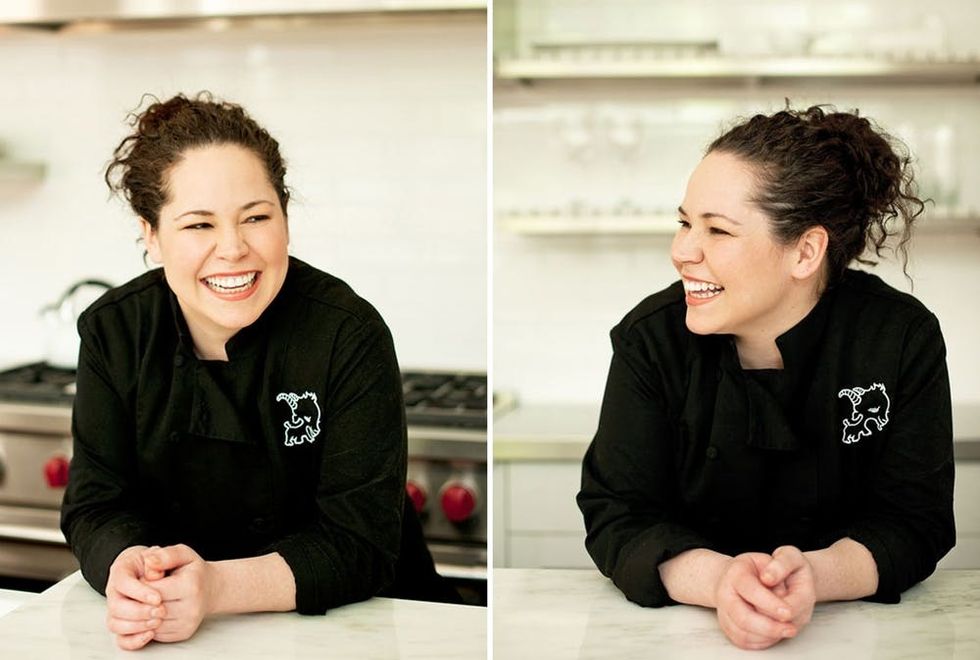 Hailing from Chicago, Stephanie Izard is best-known for winning the fourth season of Bravo's Top Chef as well as being the ultimate fan favorite. She was the first woman to win Top Chef, and the only one until season 10. How awesome is that? Her restaurant Girl & the Goat is definitely worth a trip to Chicago — I can speak from personal experience!
Now, get yer buns over to LAY'S® Wavy Flavor Fusions Inspiration Pinterest Board to LOVE your favorite flavor pairing. We can't wait to see what innovative and delicious dish Stephanie Izard cooks up based on your votes!
This post is a collaboration with LAY'S® Wavy.
Anjelika Temple
As Chief Creative Officer and Founding Partner at Brit + Co, Anjelika Temple brings her voracious consumption of all things creative and colorful to DIY projects, geeky gadgetry finds and more. When she's not DIY-ing her heart out, you'll find her throwing dinner parties with friends or adventuring with her husband David, their daughter Anokhi, and their silly dog Turkey.