Take Your Taco Tuesday to India With This Chicken Tikka Masala Naan Hack
Feb 10, 2017
We're having Indian for lunch, and even better, we're making our marinade from scratch. No grinding or blending required — just mix your powdered spices with yogurt, garlic and ginger, and you've got chicken that packs a real punch. Like it spicy? (We always like it spicy — just feed us all the spicy recipes!) Add more chili. Like it saucy? Drizzle on that mint yogurt dressing. You could even make double and save some for dinner (it tastes amazing piled on top of rice with a little mango chutney). Pack it all into your stylish lunch box (with extra veggies and sauce) and you'll be making your co-workers jealous in no time.
---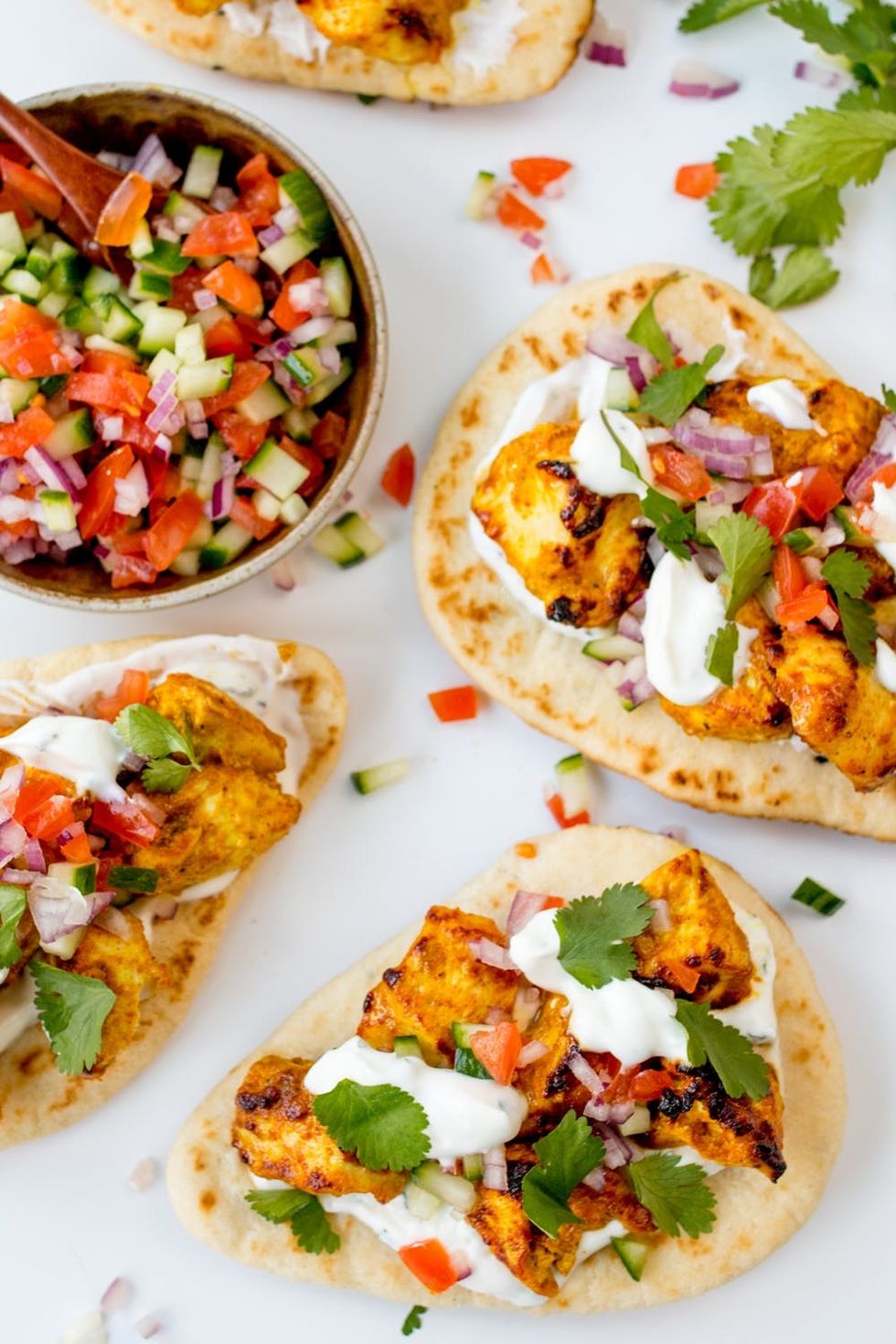 Ingredients:
Serves 4
Chicken Tikka:
Veggie Salsa:
To Serve: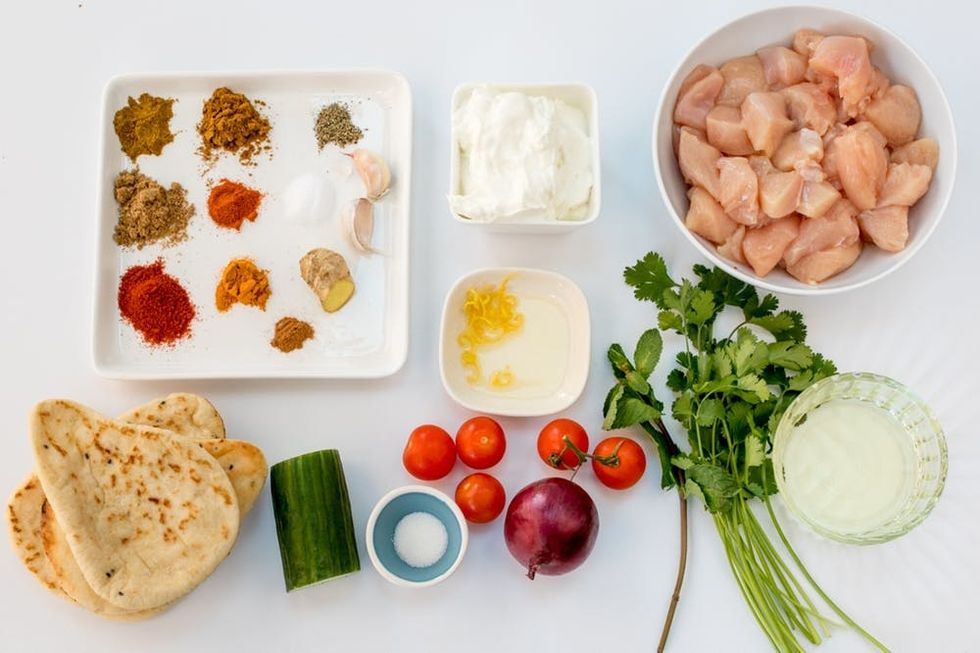 Instructions: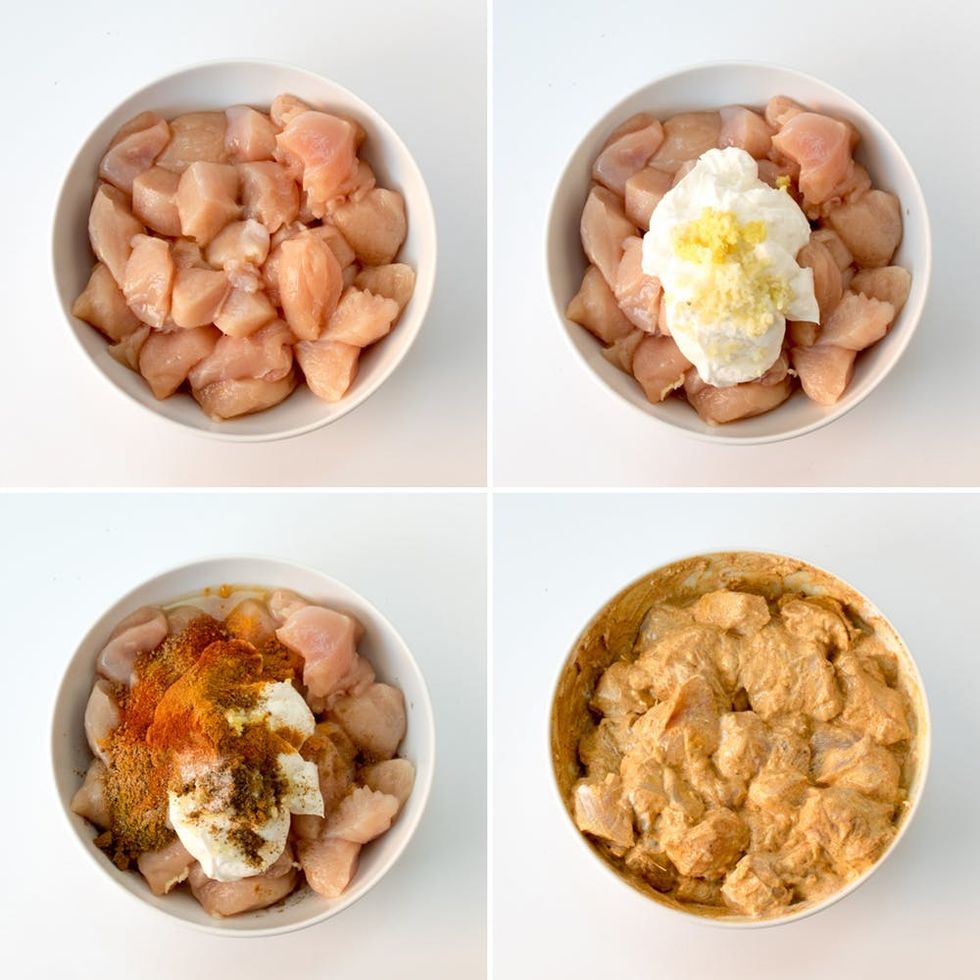 Place chicken in a bowl with all of the chicken tikka ingredients except for the vegetable oil. Cover with plastic wrap and leave to marinate in the refrigerator for 2-3 hours (up to overnight).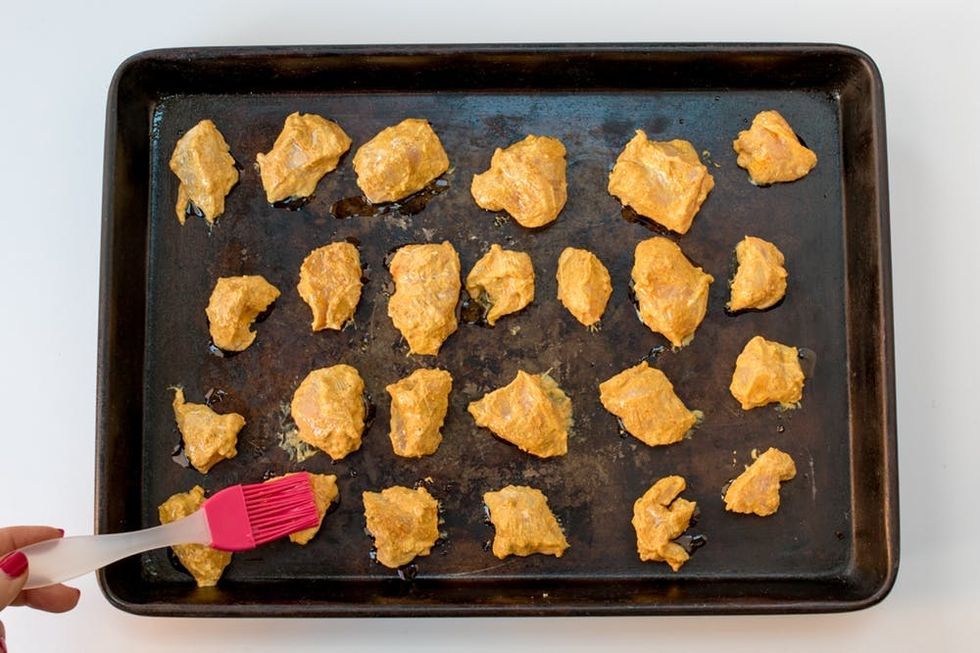 Preheat the broiler. Remove the chicken from the refrigerator and place the pieces on a large baking tray — try to make sure they're not stuck together. Brush with the vegetable oil and place under the broiler for 5-6 minutes until starting to char.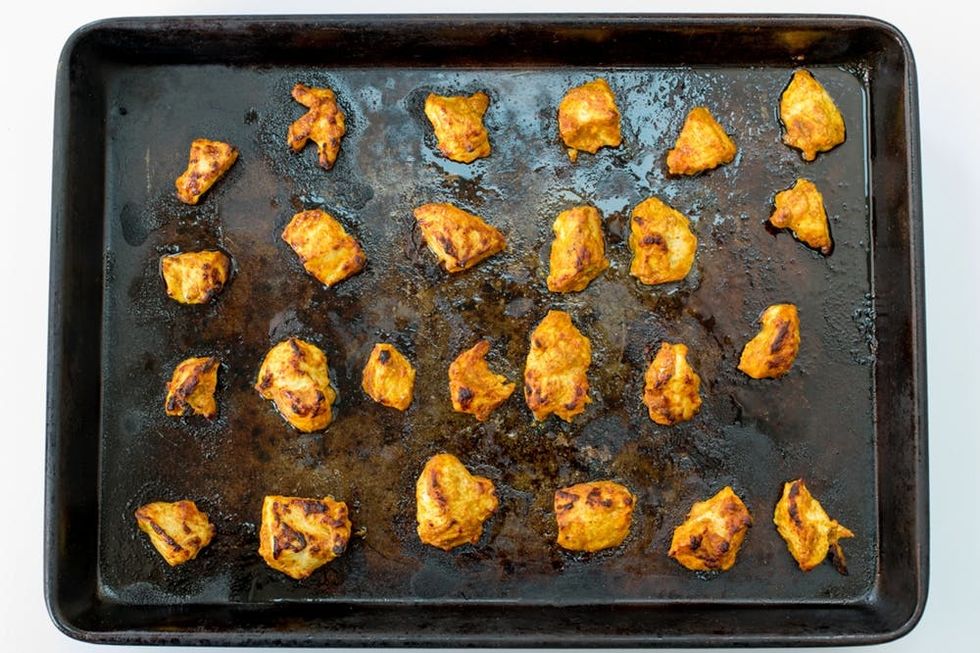 Turn the chicken over and cook for a further 3-4 minutes until the chicken is lightly charred and cooked through in the middle (slice a piece in half; if it's no longer pink, it's done).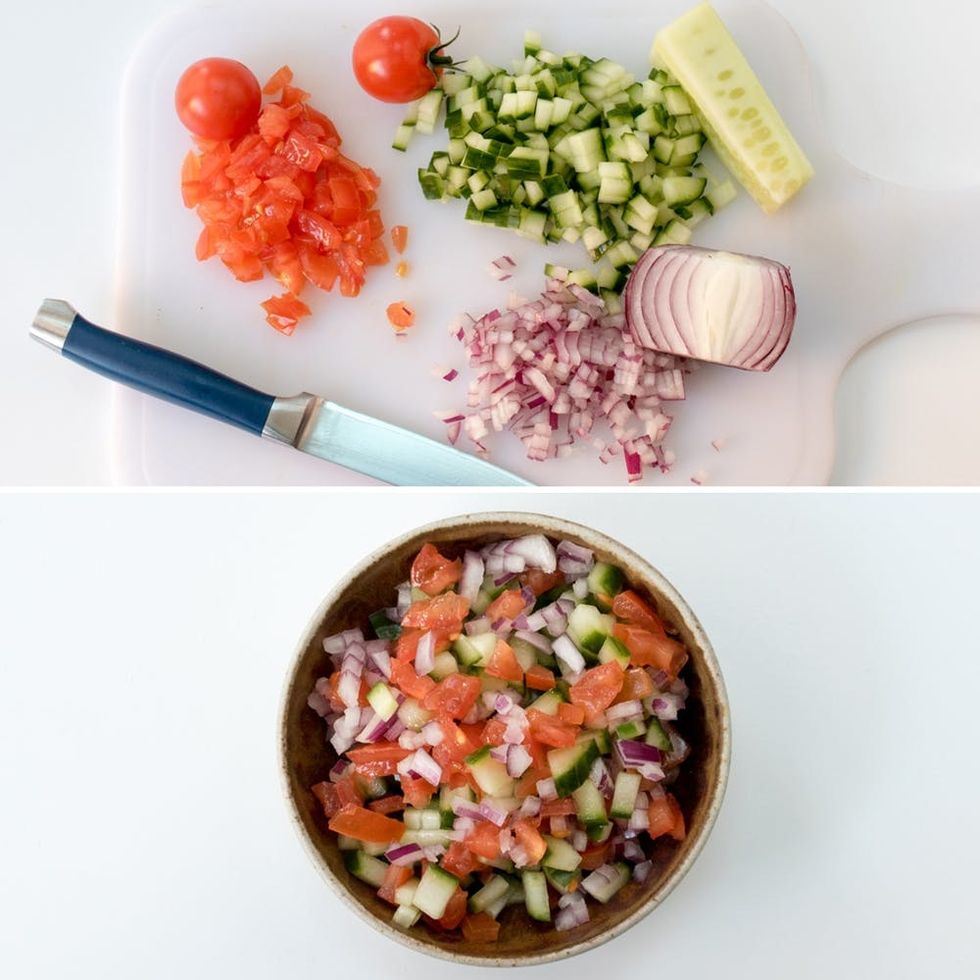 While the chicken is cooking, make the salsa by finely chopping the tomatoes (discard the seeds), cucumber (discard the center part, with the seeds in) and red onion. Mix together and place in a small bowl.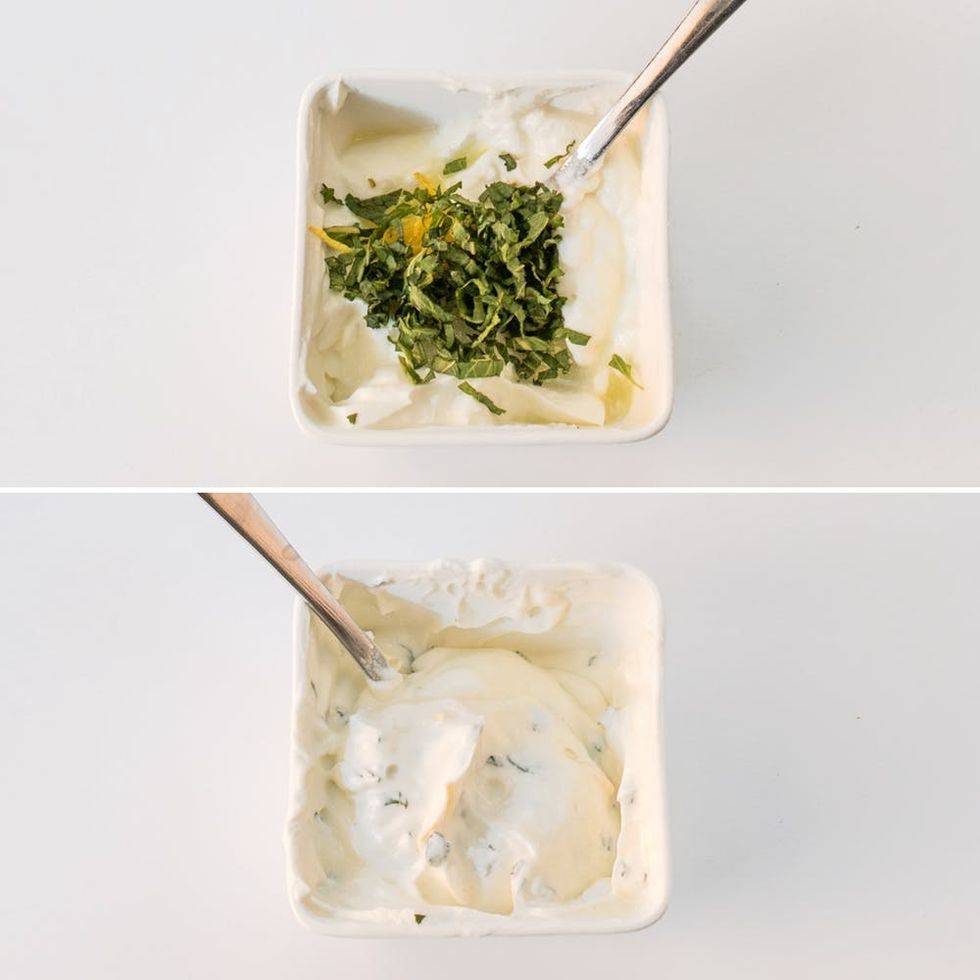 Next, make the mint yogurt dressing. Place the yogurt in a small bowl. Finely chop the mint leaves and add to the yogurt, along with the lemon zest, juice, garlic, salt and sugar. Stir together.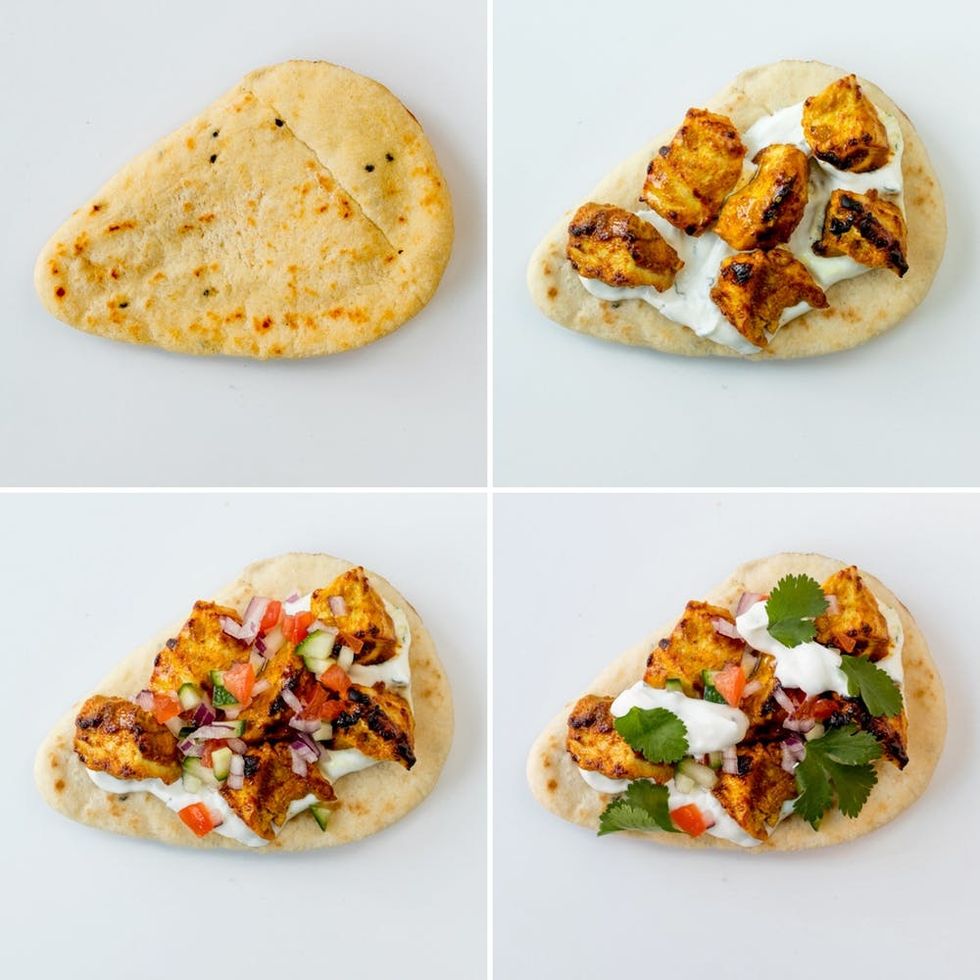 Now it's time to assemble the chicken tikka tacos. Spread a tablespoon of the yogurt dressing on the naan breads. Divide the cooked chicken between the naan breads and top with the salsa, more yogurt dressing and a few cilantro leaves.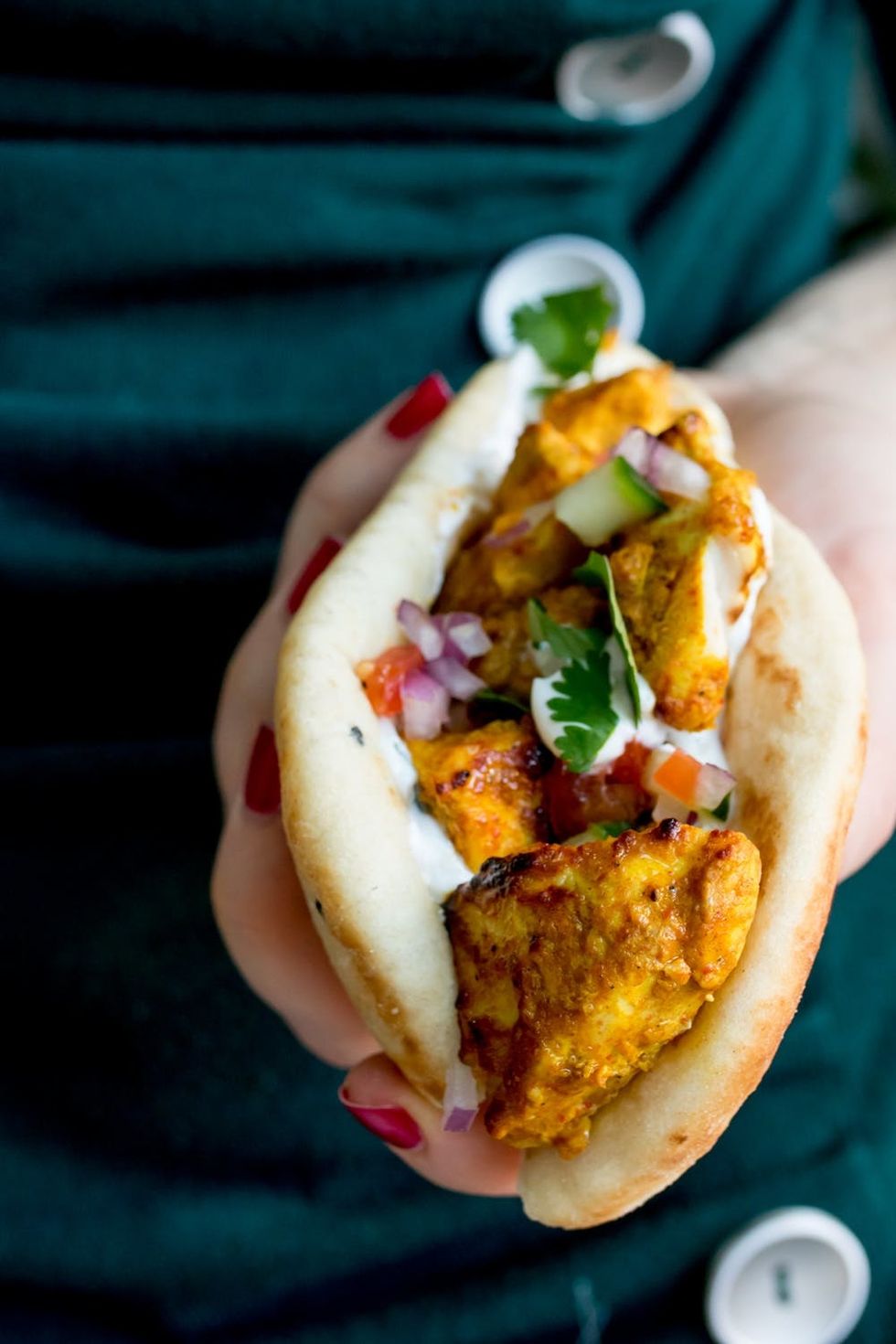 Serve immediately.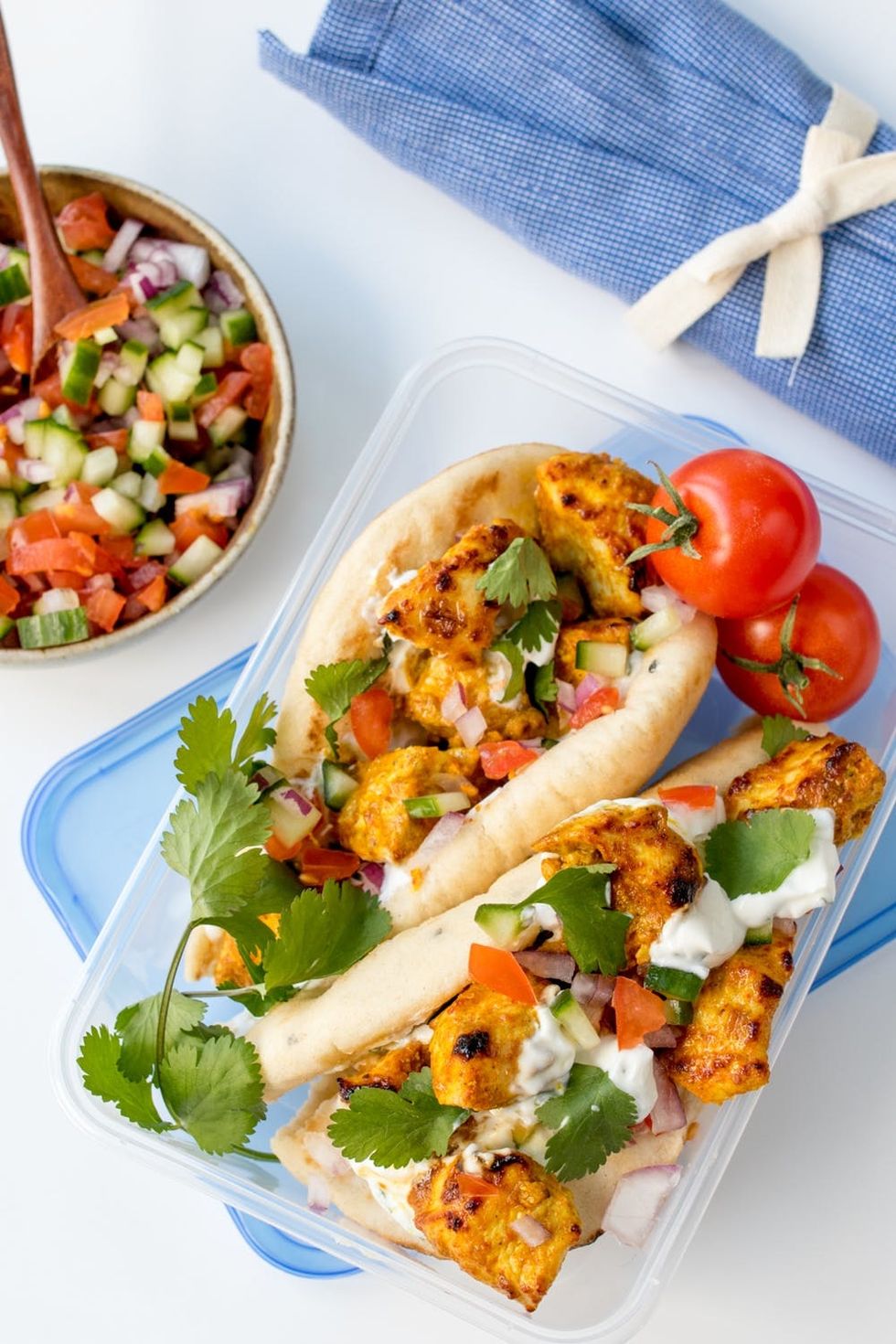 If you're making this ahead for a packed lunch, cook the chicken and leave to cool before assembling. Then cover and refrigerate until lunchtime.
Tempted to give it a go? Share your pics with us on Twitter @BritandCo, and follow us on Pinterest for more lunchbox inspo!
Nicky Corbishley
Nicky lives in Cheshire in the UK with her husband Chris and their two children Gracey and Lewis. She spends her days creating, photographing and writing recipes for her blog
Kitchen Sanctuary
.