14 Convincing Reasons DIY Should Be Your New Year's Resolution
Dec 27, 2016
Maddie here, hello! Okay, I'm going to get personal for a minute: I feel better when I make things. Anxiety, depression and daily stresses are quieted when I'm being creative. DIY gives me peace of mind — and not just because I'm an artist. The very act of doing the project is what calms me, not the outcome. While the answers to life's big fat questions may not come easily to me, the remedy to my woes is quite simple. If you're looking for something that might quell your anxiety and make you feel alive and inspired, DIY could very well be the answer. In a way, you'll build the life you want to lead, one project at a time :) With the help of Jo-Ann, we're sharing 14 convincing reasons why DIY should be your 2017 resolution.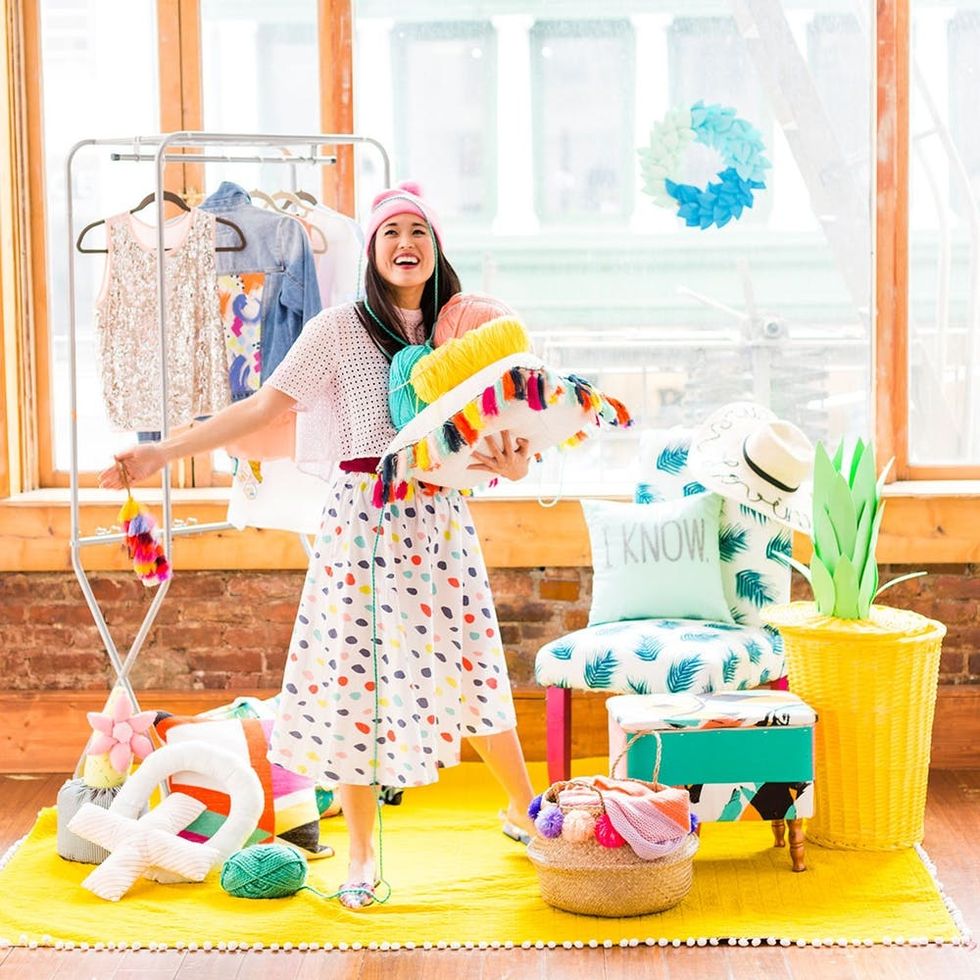 ---
(This could be you!)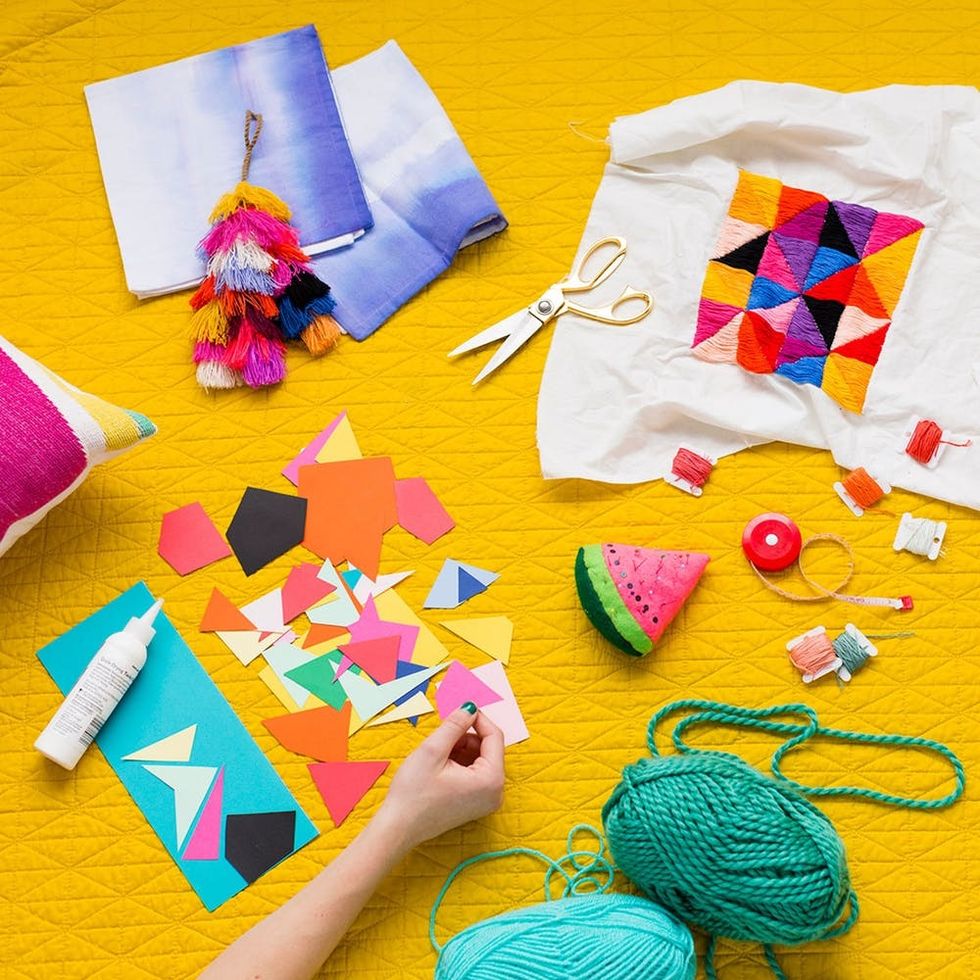 1. It's relaxing. After a long day of work, curling up on the couch with an art project is a pretty dang good way to unwind. I'm partial to embroidery — there's something about its repetitious movements that makes all the day's tensions melt away.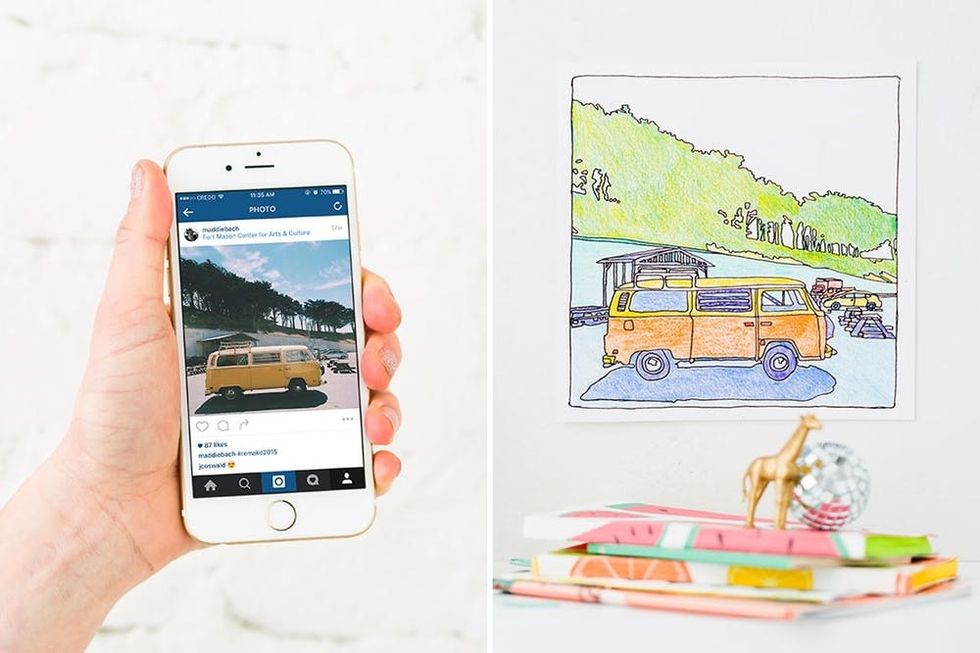 2. You'll take pride in the finished product. It's rare to work on something and immediately see the results. But the very nature of DIY is about making something physical, and it's incredibly satisfying to watch the product unfold before you. How's that for a boost of confidence? (Pictured: How to Turn Your Instagrams into Coloring Pages)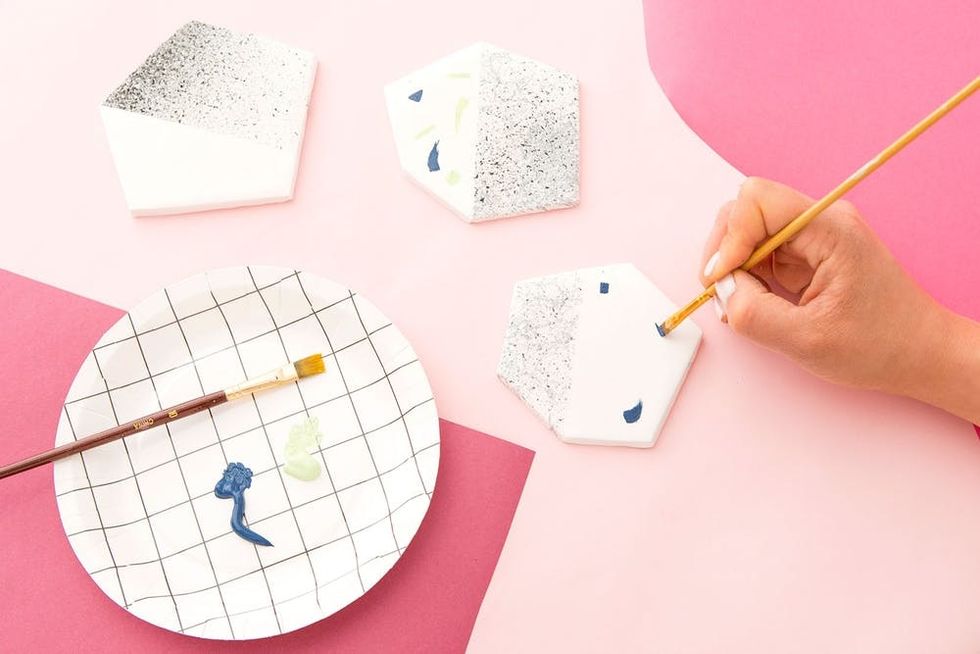 3. It's a healthy use of free time. Instead of flipping on that TV *again,* pick up an art project and get those creative muscles flexing. We promise you won't feel like a sloth — and it's a pretty solid way to get "me time" in too. (Pictured: DIY Granite Marble Coasters)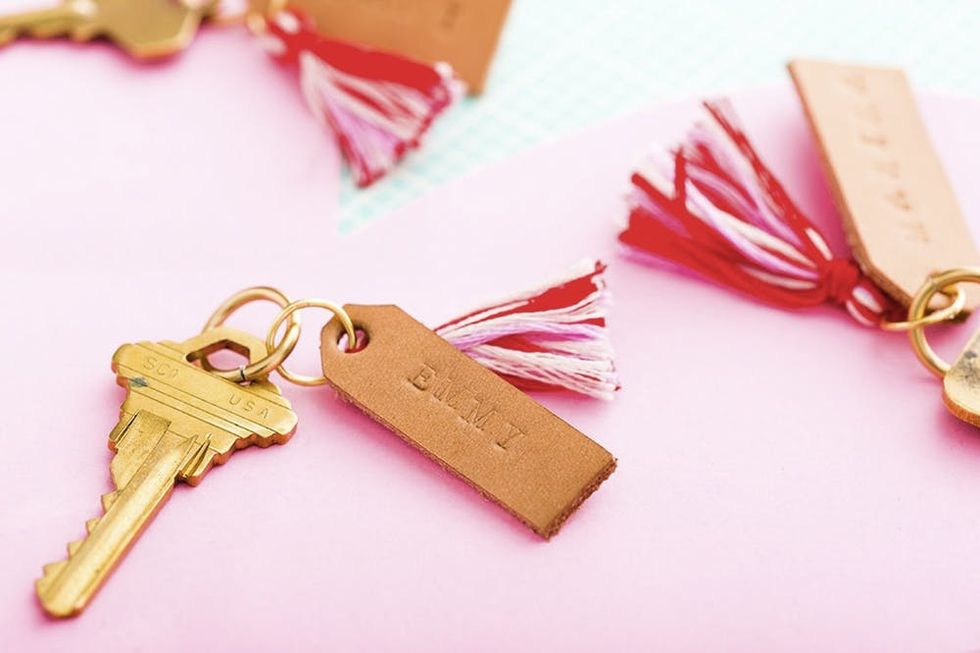 4. The more you make, the more you give. Soon enough, you'll be looking for excuses to make more things — carve one more stamp, knit one more hat, hand letter one more card. The best thing to do with these excess DIYs is give them to your pals, and odds are you'll find yourself doing just that! In other words… DIYing can make you a better friend?! (Pictured: 5-Minute Leather-Stamped Keychains)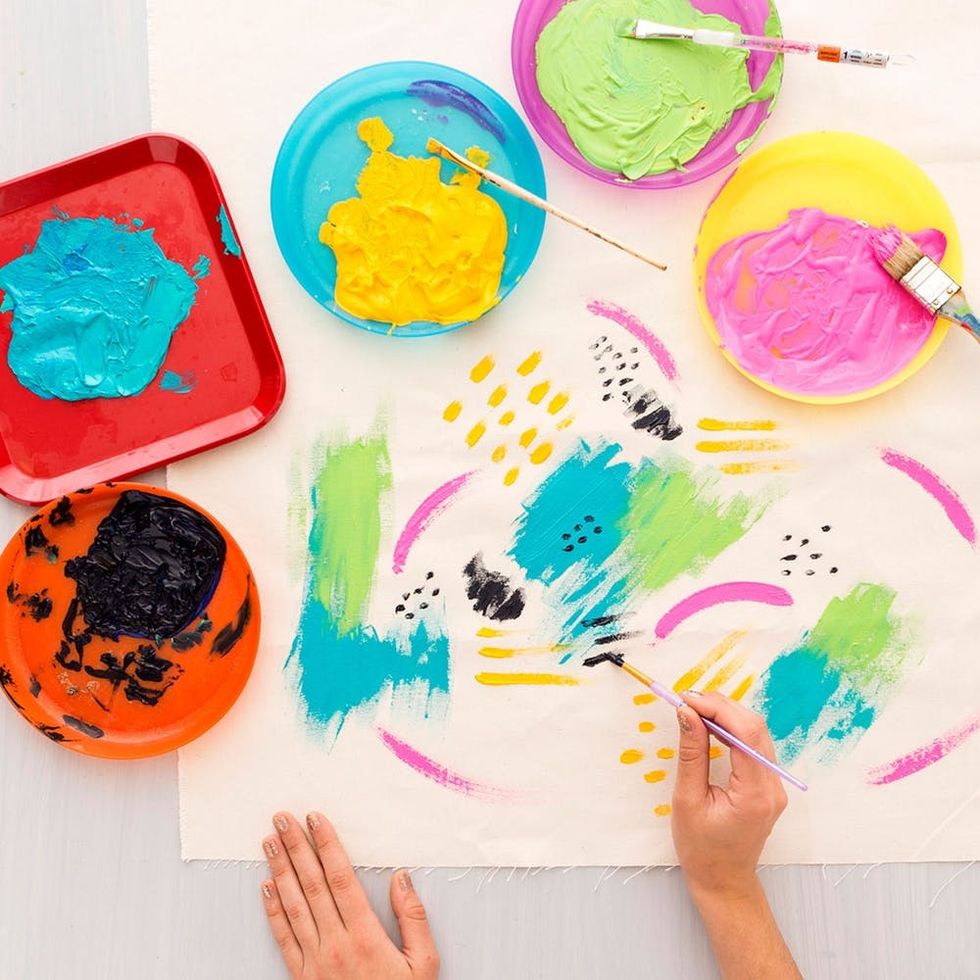 5. It can help you process emotions. Making things with your hands could give you the headspace to sort out what's been troubling you. There are two ways to go with this: Take up a craft with tons of repetition to let your mind wander (like knitting!), or try an artform that takes focus and creative decision-making (like painting!). (Pictured: DIY Canvas Weekender Bag)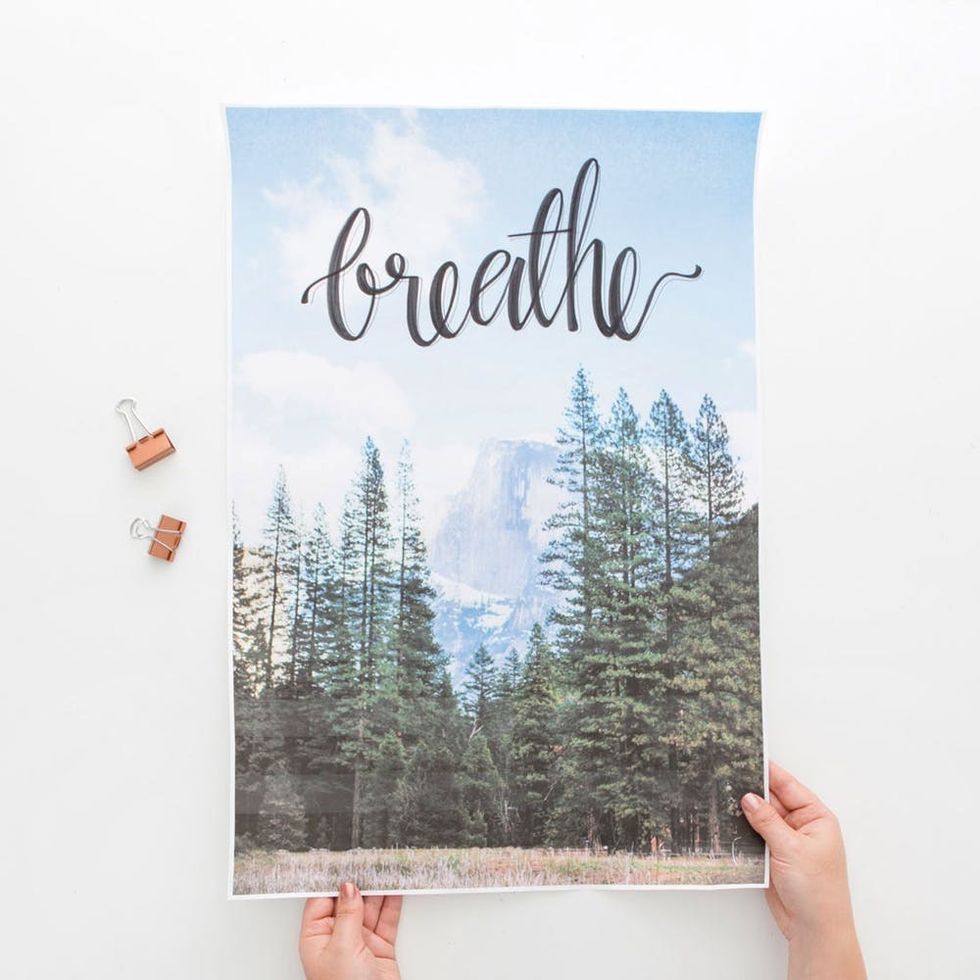 6. It could inspire you to decorate your home. Got Bare Wall Syndrome? DIY is an easy way to add your personality to your space *and* make it feel more like home. We literally have HUNDREDS of ideas for you :) (Pictured: Letter Photo Wall Art)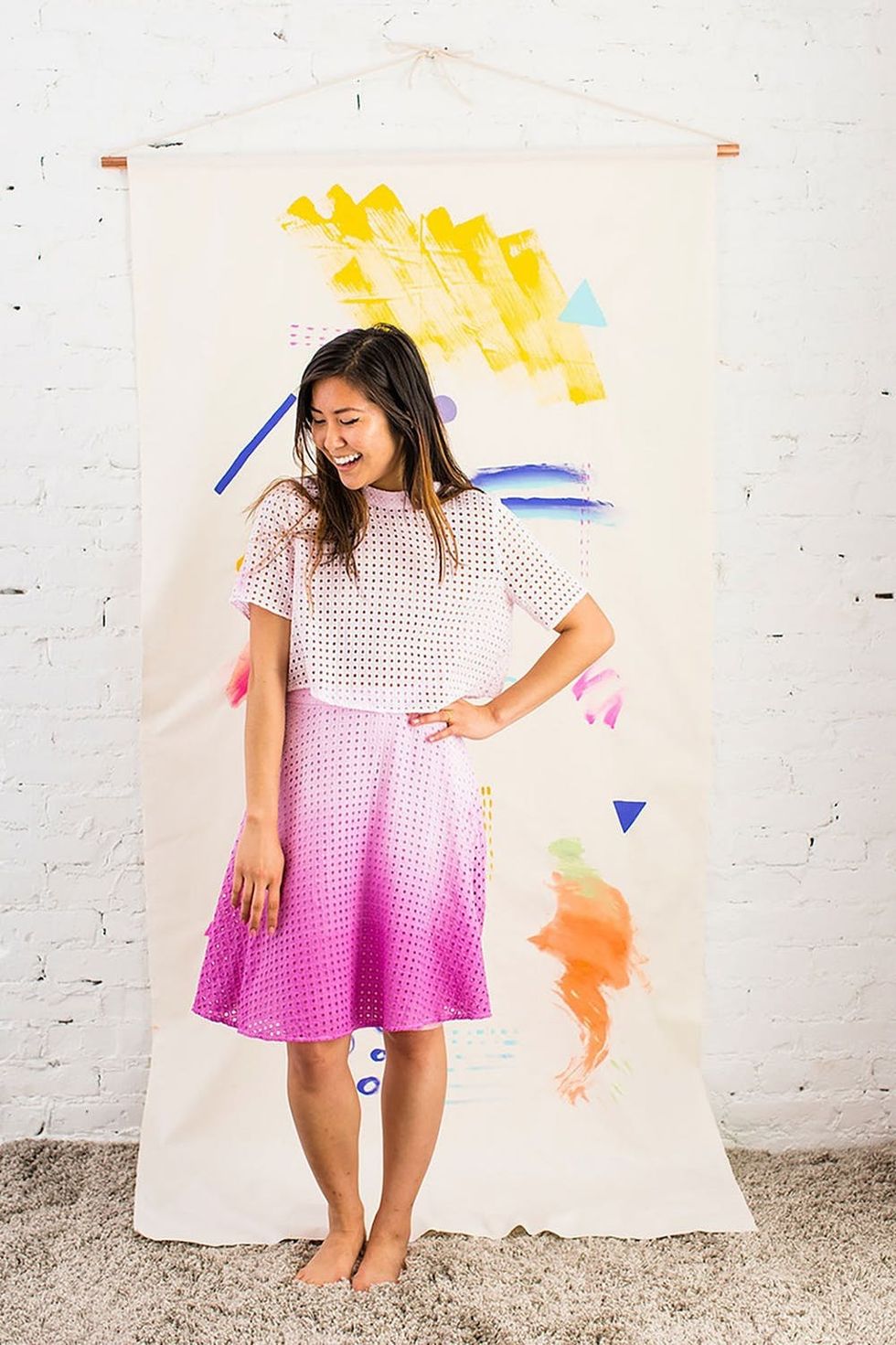 7. You can breathe new life into your old clothes. We all have a batch of clothes that we can't bear to part with, but aren't exactly in style anymore. A fabric dye job may be just what the doctor ordered. (Pictured: Dip Dye Ombre Dress)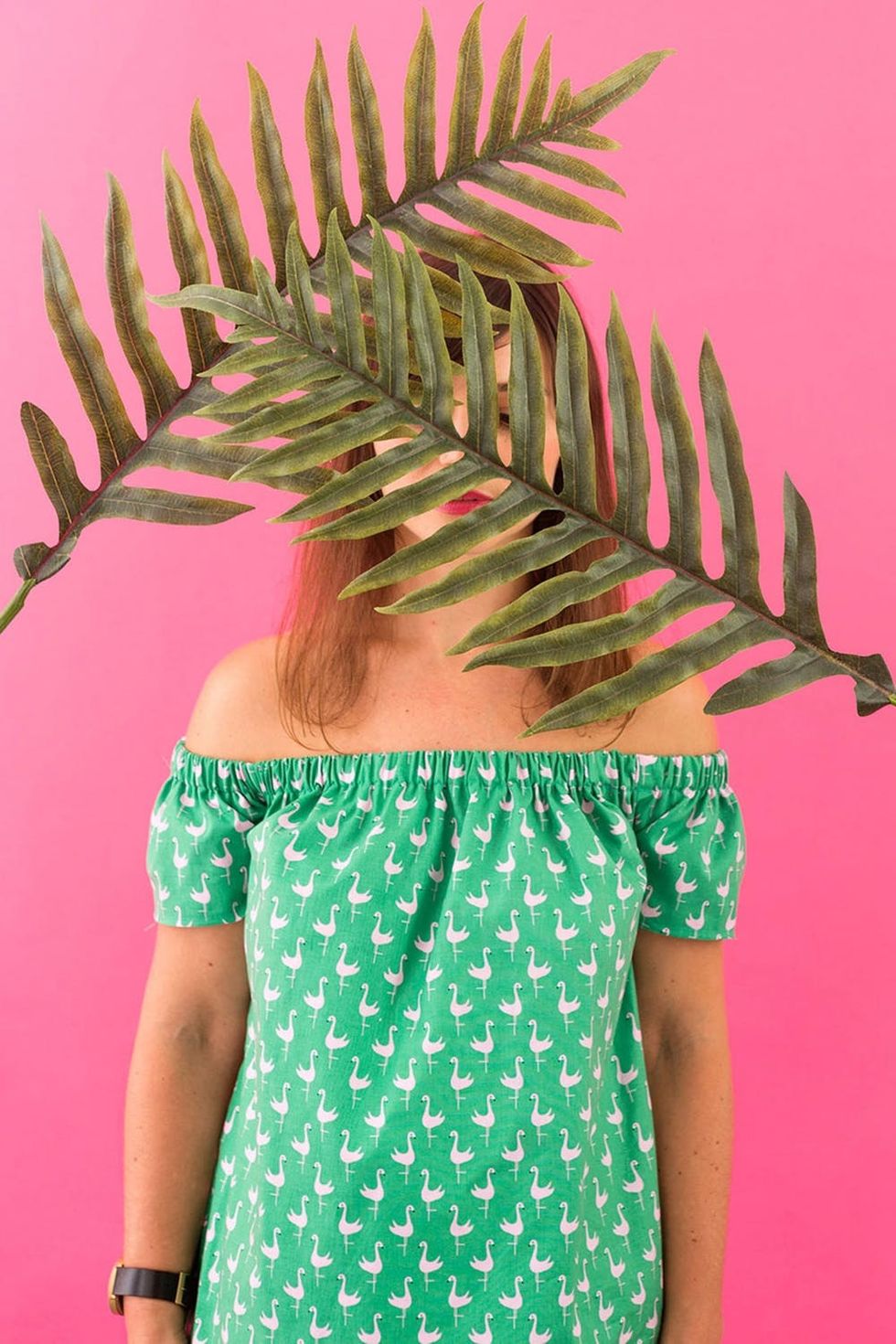 8. You can also DIY that latest clothing trend instead of buying it. You'll save money, make something entirely custom and simultaneously flex those creative muscles. Win, win, win. (Pictured: DIY Cold Shoulder Shirt)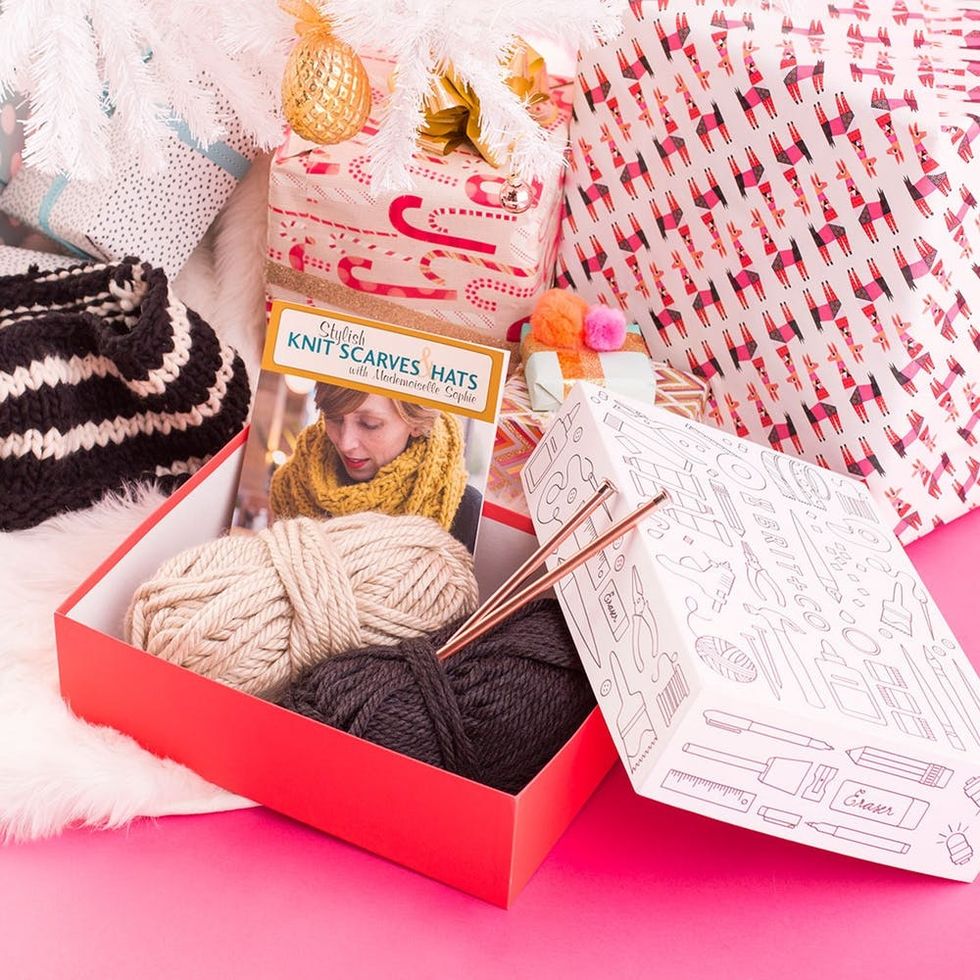 9. You'll have a new activity to do with friends. Looking for a new way to hang? Try crafternoons with your favorite people for a fun way to pass the time. For our annual Brit + Co Holiday House, we collab'd with Jo-Ann to create Build a Box, AKA a customizable starter kit to kick off a new year of DIYs. Make your own Build a Box kit at Jo-Ann for the perfect crafternoon starter kit.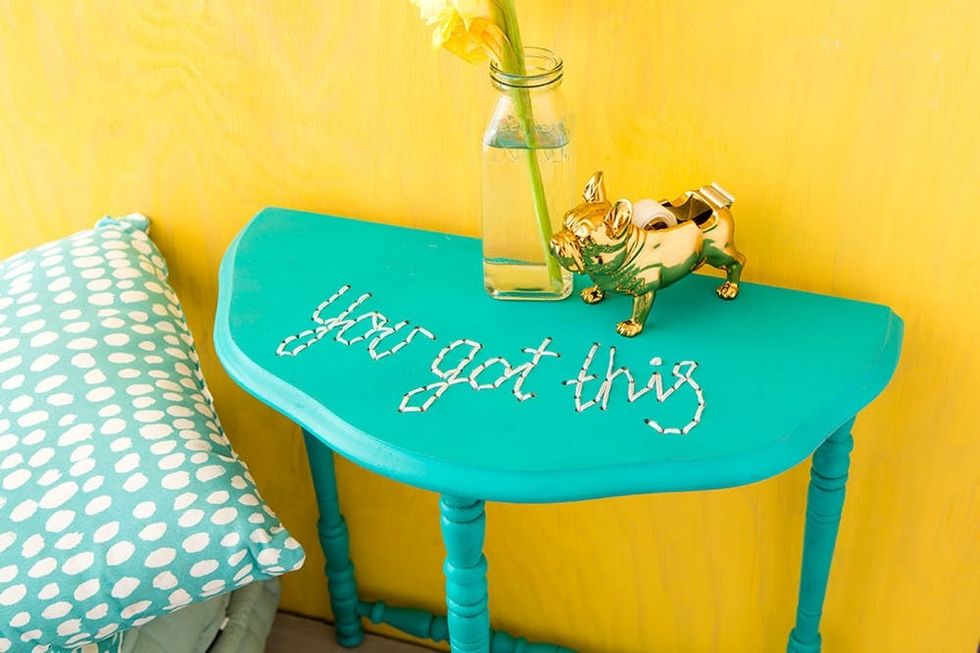 10. You'll create truly unique things. DIY gives you an opportunity to express yourself in pretty much any medium. Put your personal stamp on everything, from embroidered bedside tables to cut-out booties.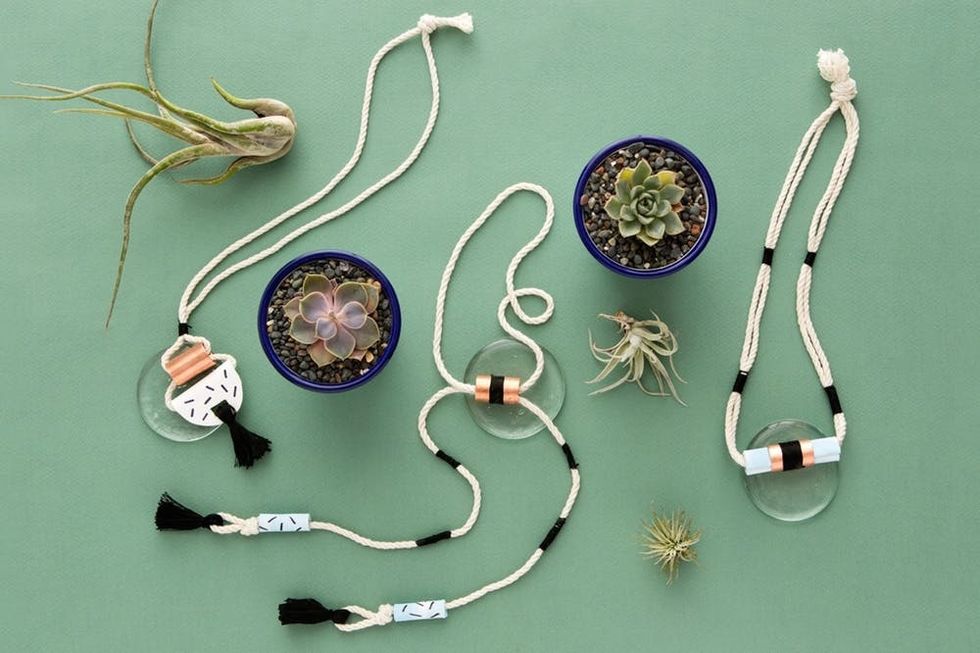 11. You'll make things you didn't realize you were capable of. Much of what we buy in stores is DIY-able. In fact, that's where we at B+C get a lot of our ideas ;) Next time you see something beautiful in a store — whether it be a necklace, a skirt or a duvet cover — think to yourself, "Can I make this at home?" You probably can. (Pictured: DIY Bolos)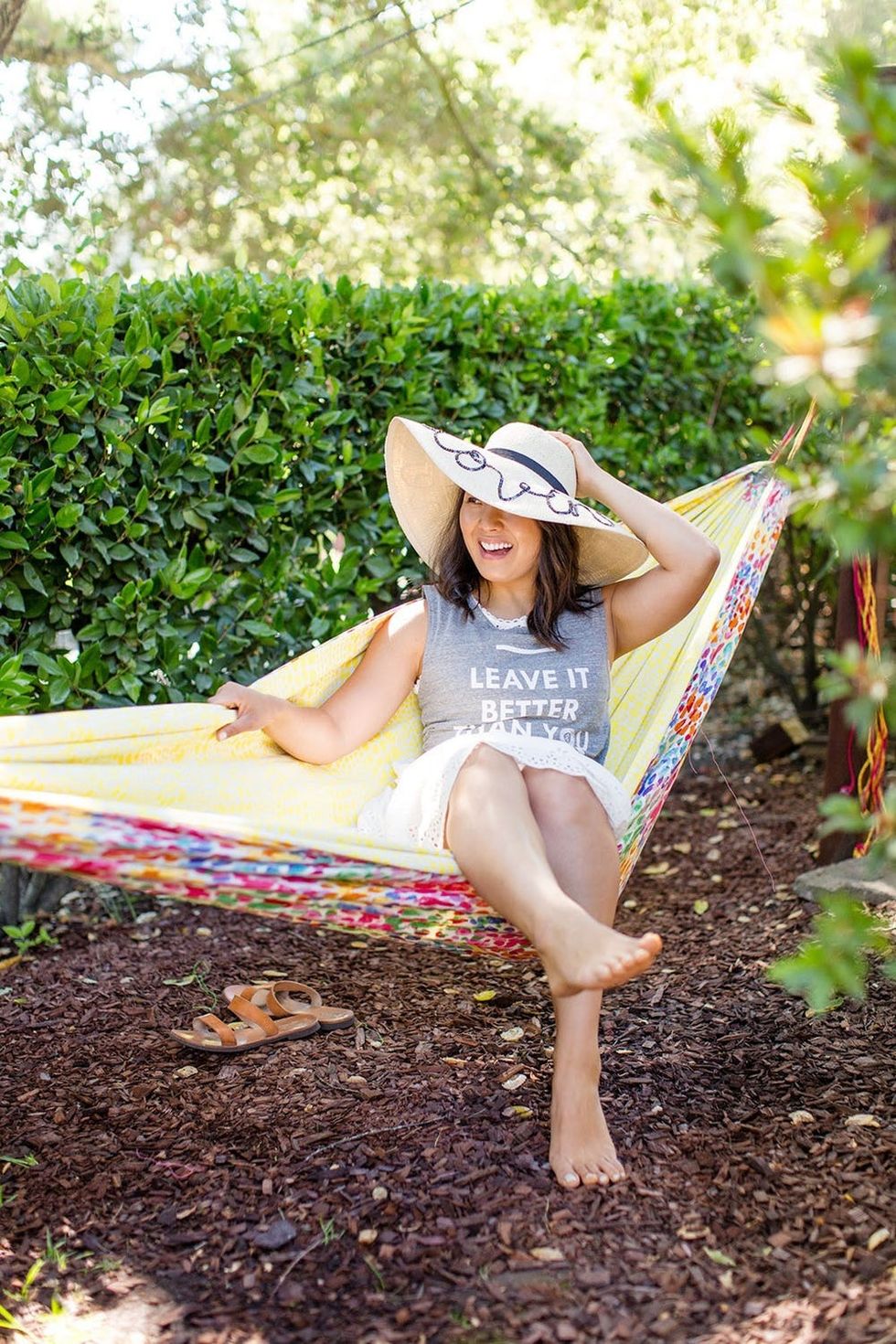 12. You'll make your own happiness (literally). Take this DIY hammock made by Anita — she would always daydream about reading in a backyard hammock on a sunny afternoon. Instead of fruitlessly pining after that vision, she just picked up some fabric and paracord and made that hammock herself. Winning.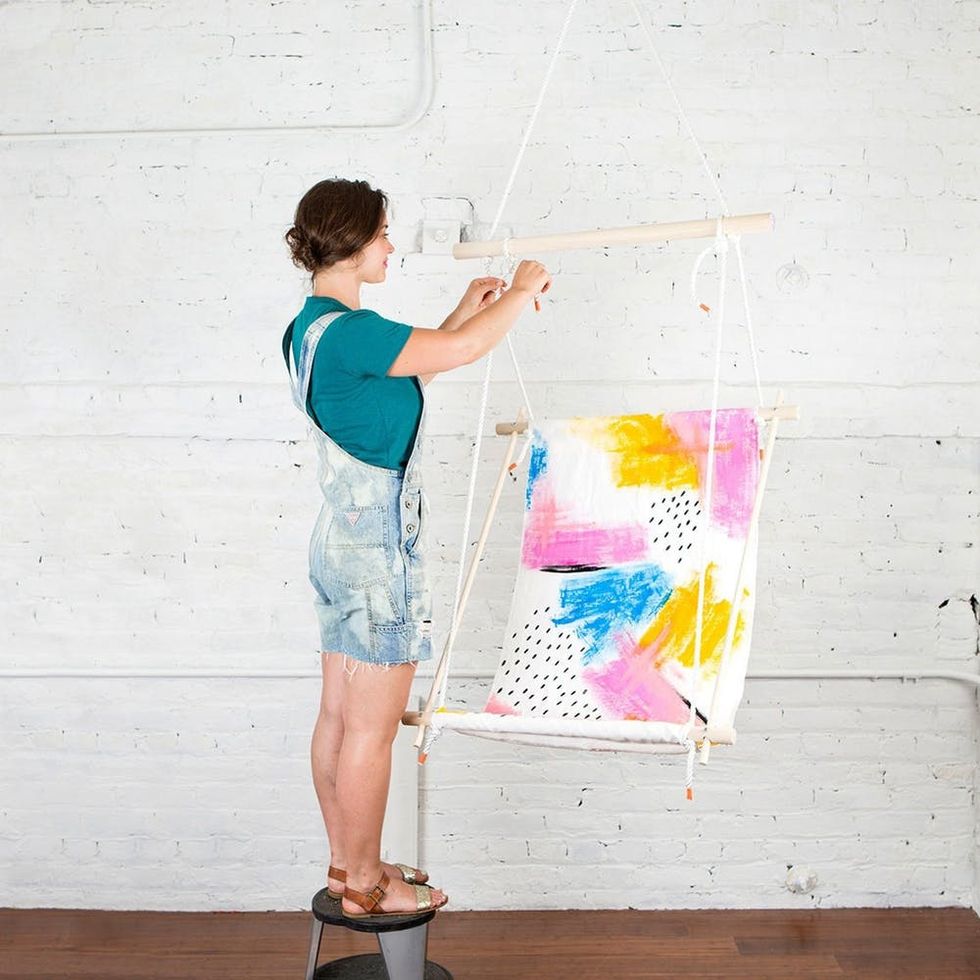 13. You'll feel self-sufficient. You guys, DIY is totally a mode of adulting. Anecdote time: The other day, I figured out how to remove my big, clunky, poorly installed closet doors, and the accomplishment made me feel like I could take on ANYTHING. I attribute my troubleshooting/power-tool-wielding skills to my experience with DIY. (PS — can you see we have a thing for DIY seating? :) (Pictured: DIY Hammock Chair)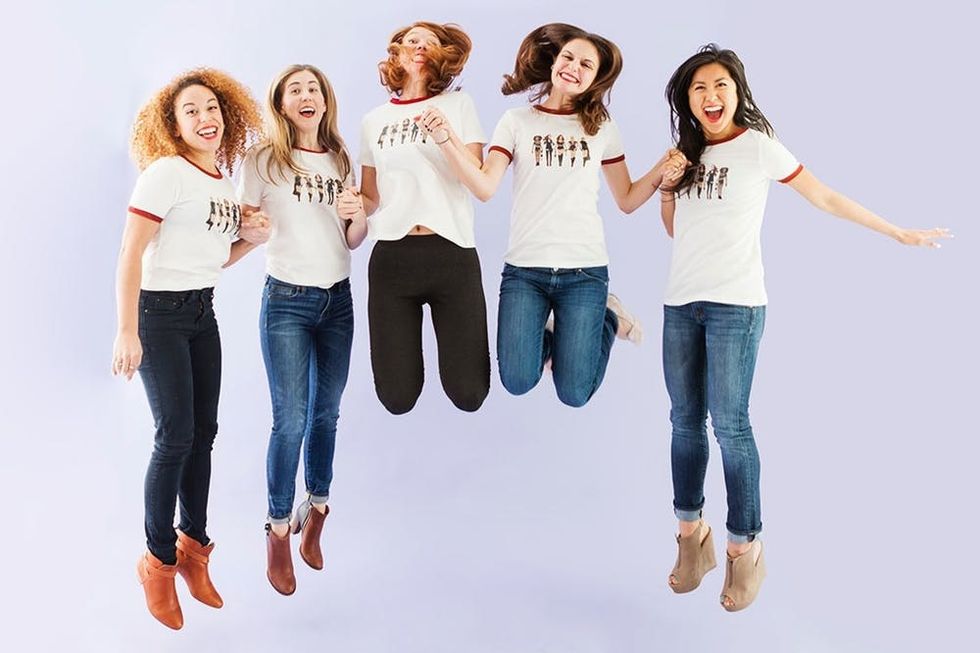 14. We're here to help you see the resolution through. Unlike some New Year's resos, it's totally feasible to make DIY a long-term habit. Plus, it's quite literally our job to provide you with inspiration and ideas! You'll be sure to see this resolution through the full year if you stick with us :)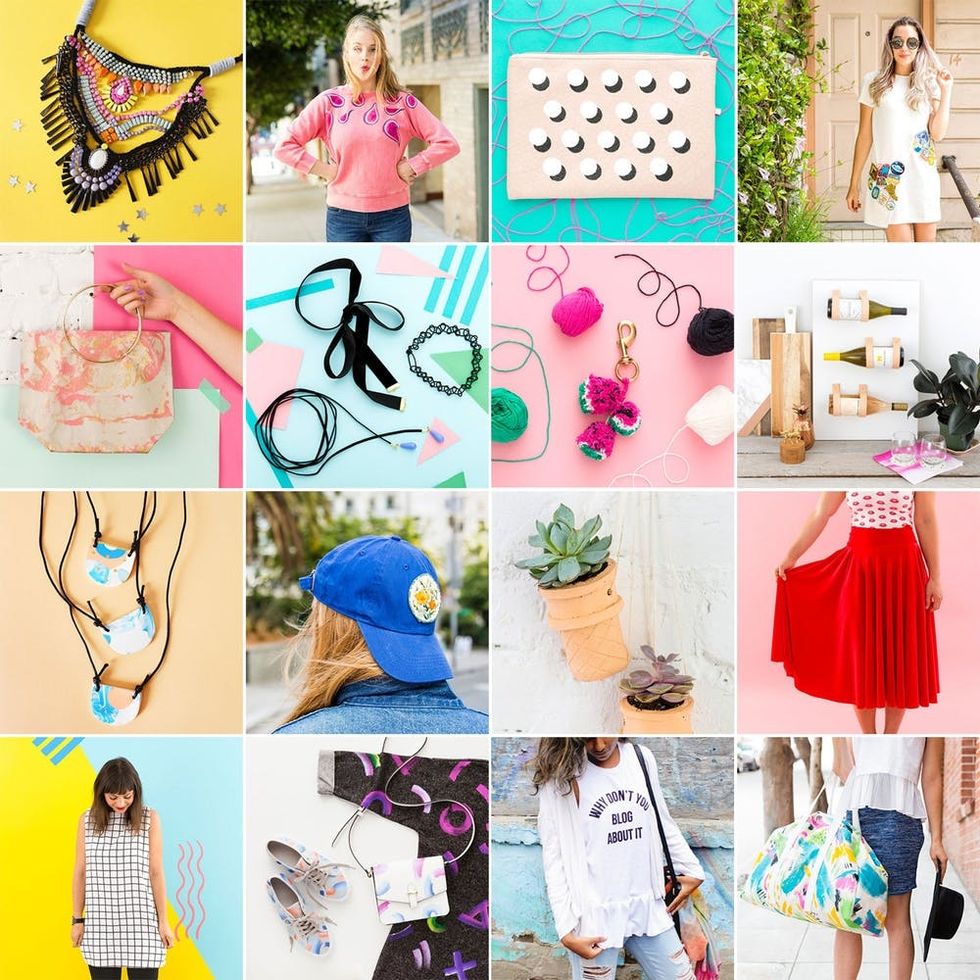 Need more inspiration? Here are 16 of my favorite DIY posts on Brit + Co. From top left to bottom right: Iris Apfel Necklace Hack, Hand-Painted Fig Sweatshirt, Anthro Copycat Clutch, Flair Patch Dress, Marbled Leather Bag, DIY Chokers, Watermelon Pom Pom Keychain, Leather + Wood Wine Rack, Half Moon Clay Necklace, Hand Stitched Embroidery Patch, Ice Cream Cone Planters, Velvet Tree Skirt, Pillowcase Dress, Hand-Painted Accessories, Why Don't You Blog About It Peplum Tee, DIY Canvas Weekender Bag.
So, are you with us? Join the Brit + Co community by following us on Instagram — and sharing your own DIYs with the hashtag #HandmadewithJoAnn and #iamcreative. We can't wait to see what you make!