The Beauty Trick You Can Do While at Yoga (Seriously!)
Jul 28, 2015
Emails, meetings, carpools, dinner — in the mad dash to get things done, we tend to forget about the little things in life, like pampering ourselves. As much as we tell ourselves that we have as many hours in a day as Beyoncé, it sure doesn't feel like it. In an effort to beautify myself while squeezing in the just-as-important task of working on my fitness, I came up with a foolproof solution — one I discovered by accident.
I had applied a hair mask while I folded a pile of laundry and tuned into Friends re-runs when I got a text from a girlfriend asking if I wanted to go to a free CorePower yoga class. How could I say no to a normally $30 class? I threw on my leggings and ran straight out the door, forgetting all about my hair-masked bun. After the class, as I was coming down from the high of all those downward dogs, I realized that I had left my hair mask on the entire time. The result? Super soft, shiny and healthy-looking hair. The steam from my hot yoga class aided my thirsty locks with super hydration. Oh, happy accidents! Now I do this every other week or so. Ready to give this simple hair mask trick a try? Scroll down for my step-by-step routine.
---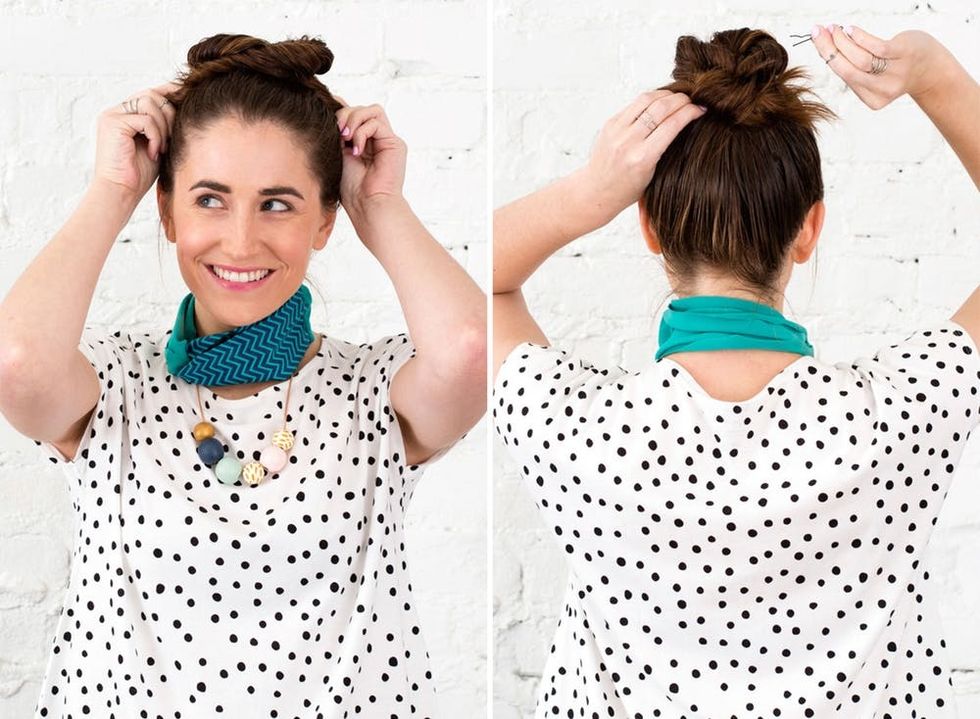 Step 1: Apply hair mask to freshly shampooed hair. If you're willing to splurge, Davine's MINU Hair Mask ($32) is as luxe as it gets. This creamy, lightweight and citrus-scented treatment nourishes your strands while also staying away from harsh chemicals that do more harm than good in the long run.
Step 2: Comb with a wide-tooth comb, making sure to distribute evenly and focusing on your ends. Put hair in a loose but secure bun.
Step 3: Leave on for an hour while enjoying a sweaty yoga or SoulCycle sesh. Not in the mood to work out? A steamy sauna will do just fine too.
Step 4: Rinse without shampooing. I also recommend rinsing with cool water.
Step 5: Dry and style as you like, although I prefer natural air dry.
Pretty simple, right? Do you have a must-try beauty secret you're dying to spill? Tell us in the comments below!
Jasmin Perez
Jasmin is a bi-coastal fashion and lifestyle writer with a penchant for event planning and DIYs. You can usually catch her scouring the web for the latest trends or hunting the streets for her next favorite coffee shop. She has bylines at Lucky, OliviaPalermo.com, Teen Vogue, and Who What Wear.