You Have to See This Woman's Insane Dream Closet to Believe It
Jul 17, 2016
Forget gushing over Taylor Swift's boho-chic West Village pad or fawning over Gwyneth Paltrow's luxurious NYC haven: Theresa Roemer's closet is about to trump them both. It even puts the cool factor of the original Full House home to shame!
Though you may not be familiar with her name, Theresa's 3,000-square-foot closet needs no star power to back it: This thing is probably bigger than your entire apartment and spread out across not one, not two, but THREE floors. It's the kind of place where fashion dreams come true and, basically, it looks like the fanciest boutique known to mankind.
---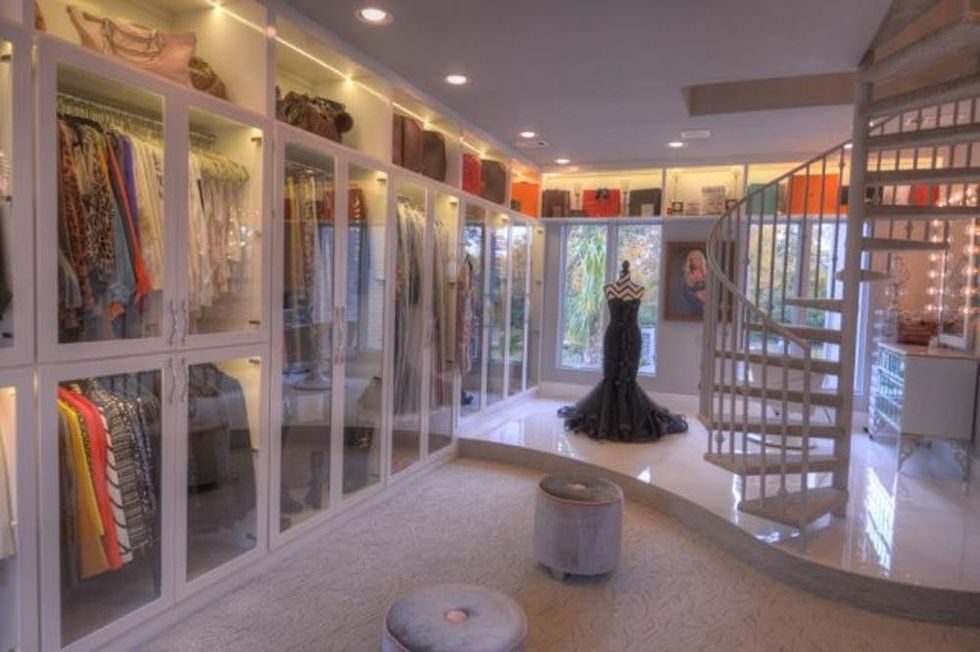 According to Realtor.com, the jaw-dropping space features everything from a floating staircase to retail lighting and even a — get this! — Champagne bar. The contents of this stunning space are equally as impressive: There are hundreds of purses, a shoe wall and thousands of gorgeous pieces from aaaaaall of the biggest couture houses. That's not to mention Theresa's most prized possessions: her very first Louis Vuitton purse and a signed pair of Christian Louboutins, which are proudly displayed and no longer worn. So. Jelly.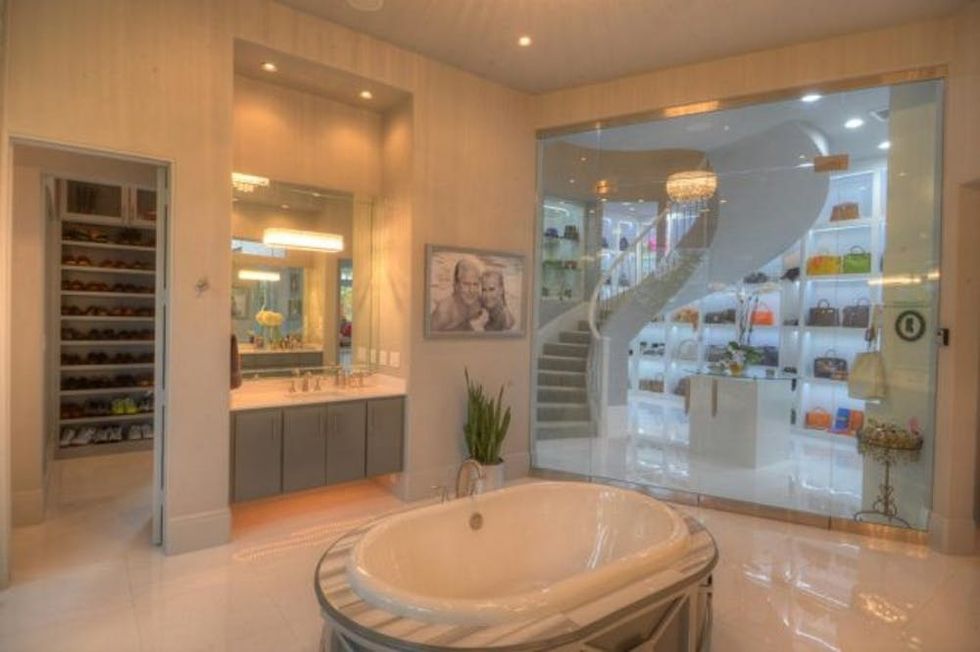 Located at 47 Grand Regency Circle in The Woodlands, TX (just in case you want to Google Map it), Theresa's closet also comes attached to a lux mansion with 10 bedrooms, 10 bathrooms, 3 half baths, two kitchens, a wine-tasting room, a spa, a movie theater and a four-car garage. Oh, there's also a pool, outdoor kitchen and a water wall overlooking a lake (no word on if it comes with a complementary golf cart to make your way around the giant premises, though).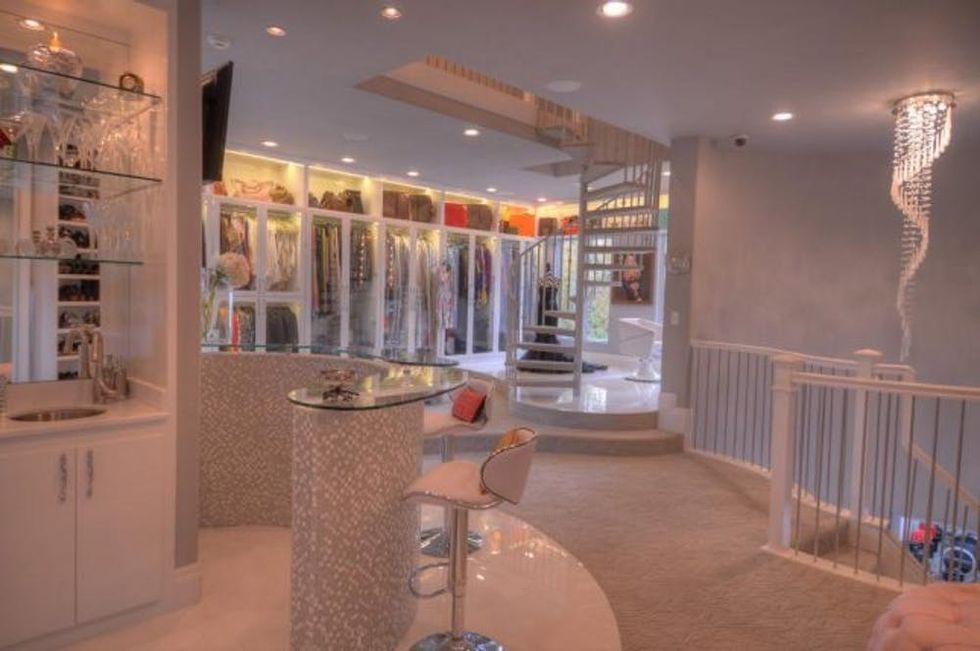 In love yet? Yeah, we are too, and we have good news! If you happen to have a few spare million lying around, it can all be yours, as the proud owner plans to put the home on the auction block come July 30. Turns out Theresa, who just so happens to be the realtor selling the property (she's also a certified trainer and sport nutritionist), is looking to move into a smaller place… with an equally impressive closet. "I will never not have a big closet. It's just who I am," she told Realtor.com.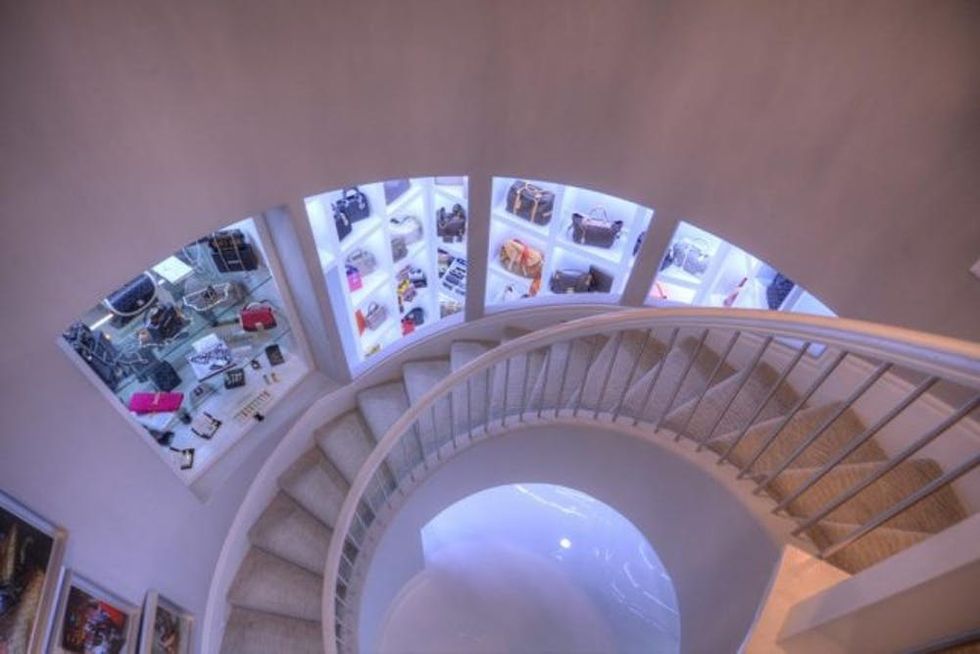 Come the big day, she plans to start the bidding at $5 million (although she's hoping for closer to $9). Maybe if we put all our savings together we can snatch it up — who's in?!
Are you in awe of Theresa's magical closet? Tweet us @BritandCo.
(h/t Cosmopolitan, photos via Beth Wolff Realtors)
Barbara Pavone
Barbara Pavone is a pop culture-obsessed writer based in beautiful (but ridiculously cold) Montreal, Canada. When she's not working, she's sipping on a Pimm's Cup and daydreaming about her celebrity hero, Saint West.