See 100 Years of Halloween Costumes in 3 Minutes
Oct 14, 2015
Halloween is right around the corner, so your mind is probably racing about what to dress up as this year. If you're anything like us, the hardest part will be sifting through countless costume ideas inspired by pop culture, groups and even pets, and finding one (or five?) that knocks it out of the park. While trendy costumes are already all around us, let's not forget about some super #TBT costumes that were around, say, last century. A new video from Mode Studios shows popular costumes from the past 100 years that you should consider if you want to *really* stand out at this year's costume party. Check out the whole video below (just three minutes long!) to see the full costumes.
Early 1900s
---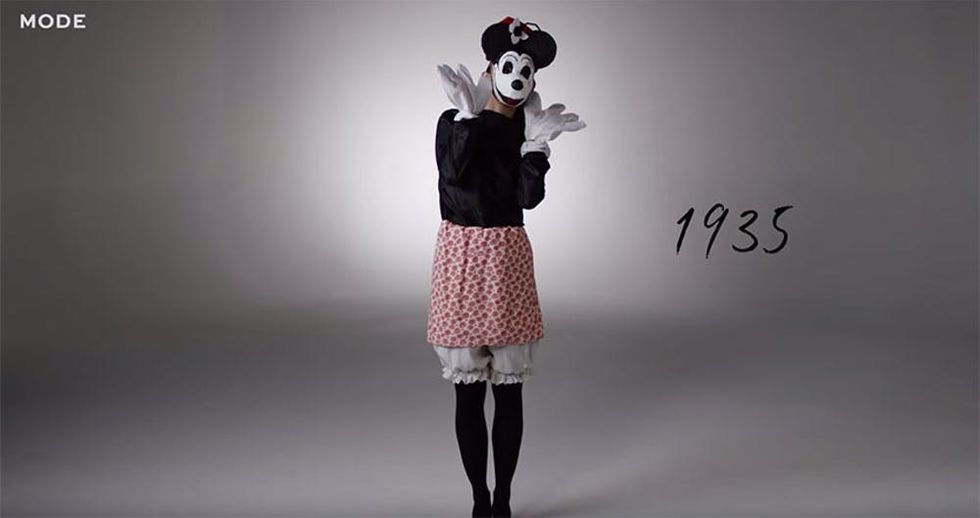 We learned that costumes that from the early 1900s were SUPER creepy. The video's depiction of ghost-like and zombie-like creatures, witches and most of all, Minnie Mouse gave us serious goosebumps. Something about the look of the full-face masks takes these already creepy costumes to a whole new level of spooky.
Mid 1900s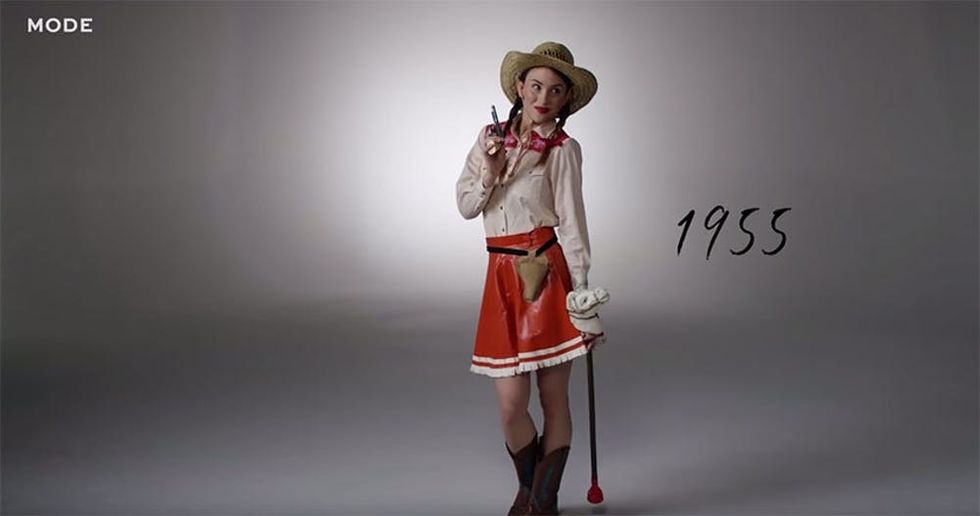 We have to say, the 1945-inspired devil costume before this is pretty cute, but the 1955 cowgirl costume has to be our fave because of its undeniably cute, vintage-y look. By 1965, people finally realized that cat-inspired costumes were purrrfect for this holiday — we loved the bodysuit, big hair and fuzzy ears going on with the version in the video.
Late 1900s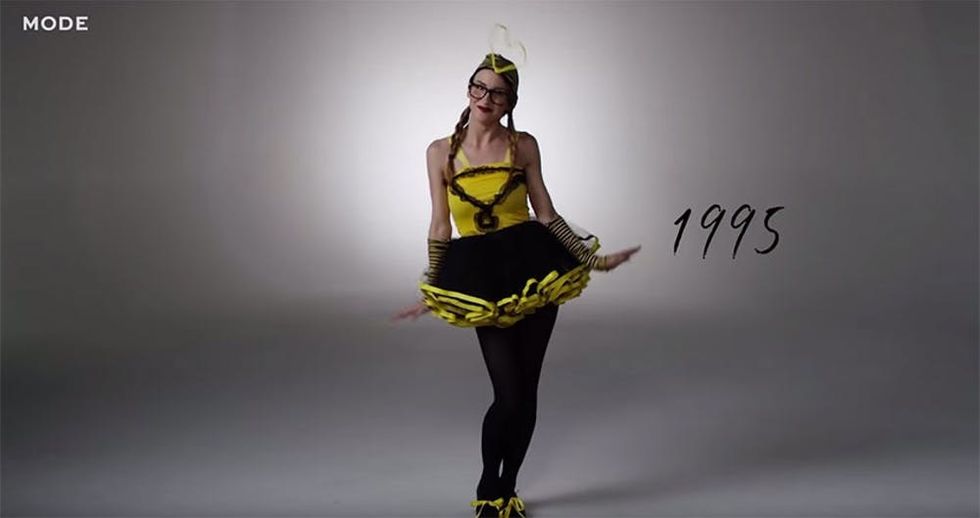 Creepy costumes creeped back into popularity in 1975 with a slightly spooky Raggedy Ann Doll costume — you could def make this one cute if you wanted to go that route too. Grecian goddess getups were all the rage in 1985, and for good reason: You can make this costume out of everything from a white dress to a bed sheet. Grungy bumblebees came on the scene in 1995, complete with braided pigtails (the epitome of '90s hair trends).
Early 2000s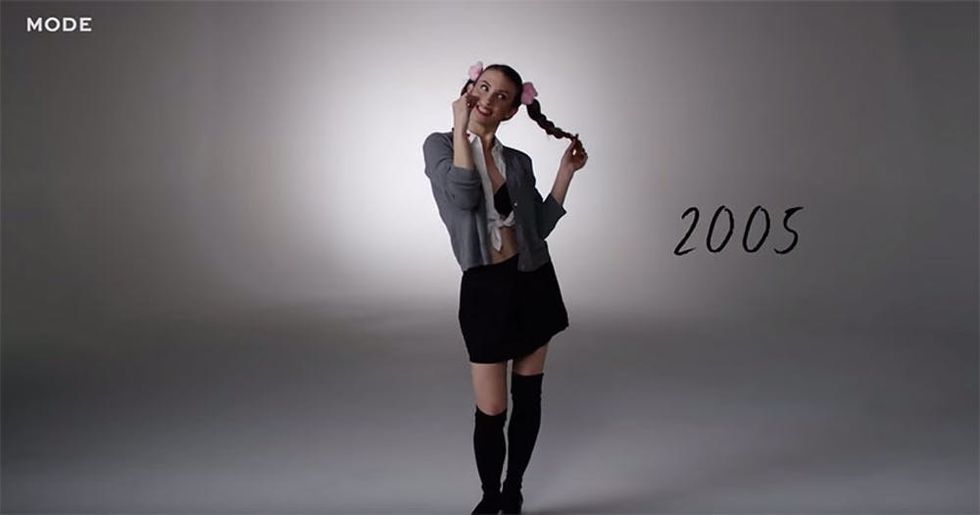 Britney Spears, anyone? YES. In 2005, the Britney-inspired schoolgirl costume was a hit, and so was that classic tied-up belly shirt we all remember. Following the Britney craze was the Kim Kardashian kraze (that's how Kim would spell it anyway, right?) with her infamous Paper Magazine cover look predicted as a hit this Halloween. Butt pads (probably) required for this one.
Regardless of what look you're going for this Halloween, this video can give you some really great ideas. Start with this one: Instead of thinking about what you want to dress up as this year, think about what *era* you want to emulate and go from there! It's a unique way of approaching this dress-up holiday, which will hopefully result in you winning Best Costume at your friend's Halloween bash.
Which look and time period is your favorite? Share your thoughts in the comment section below.
(h/t Mashable)
Beth Wischnia
You can typically find this Texan writing, trying on a new lipstick, gabbing with her identical twin sister or volunteering at the local animal shelter. She finds inspiration from rosé, beauty products, Tex-Mex and cats.