11 Essentials You Need for a Very Merry Gilmore Girls-Inspired Christmas
Dec 23, 2016
Hark the Harold and let the Netflix angels sing! This Christmas, we're still aglow with the reboot of Gilmore Girls: A Year in the Life episodes. And at the risk of sounding greedy (Santa, please don't send us coal), we're hoping for even more episodes in the future. Until then, we're celebrating the holidays in Gilmore fashion. Think of this as your one-stop-shop to inspiring a very Merry Gilmore Christmas of your very own.
---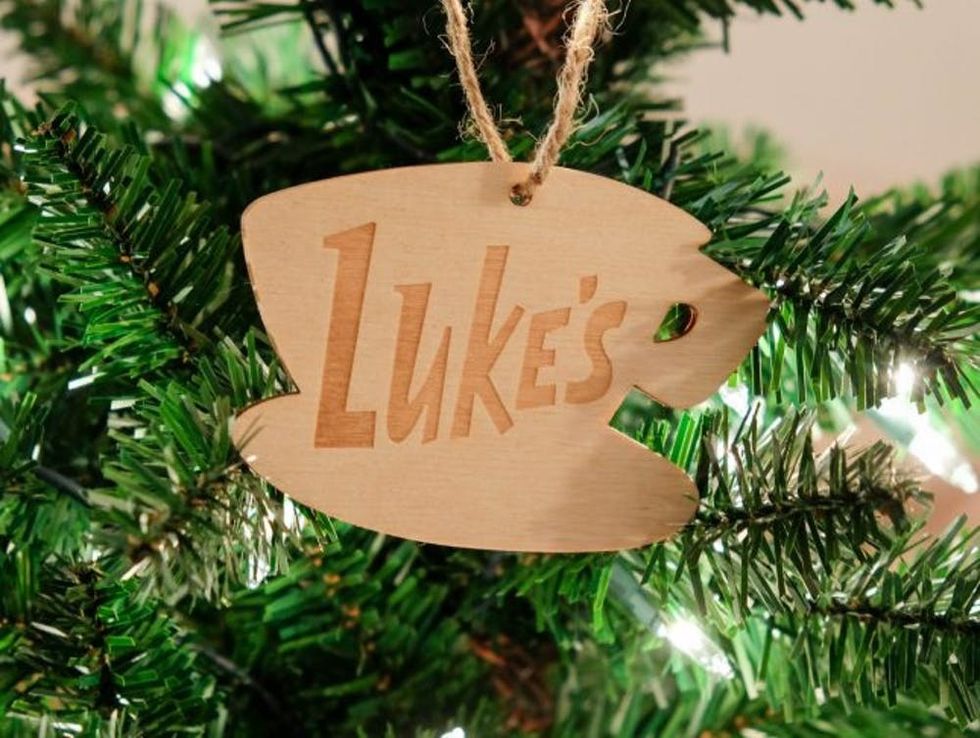 1. SortaStupid Luke's Dinner Ornament ($8): Imagine waking up on Christmas morning and having coffee with a side of holiday hash browns at Luke's Dinner. Pretty dreamy right? Well, Luke's wood logo Christmas ornament is literally the next best cheerful thing.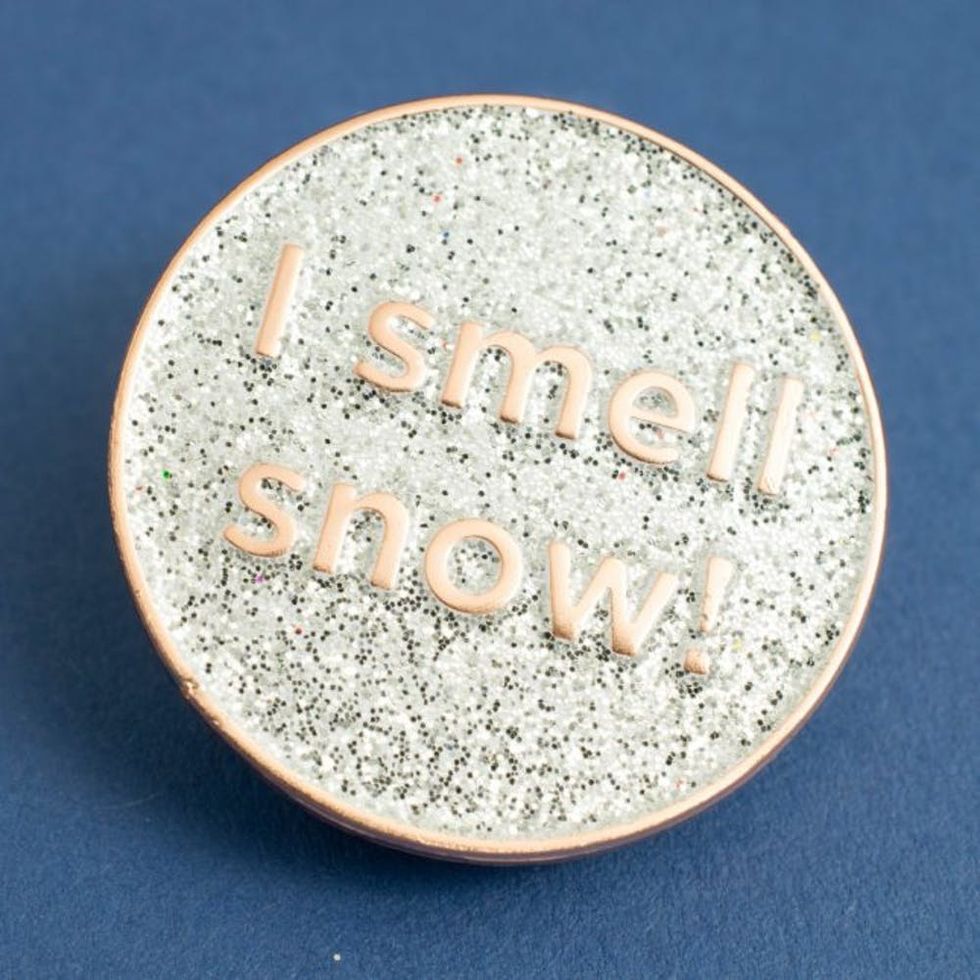 2. CopperBoomStudio I Smell Snow Pin ($9): The phrase, "I smell snow" is now synonymous with those winter-loving Gilmores. In fact, the phrase even made it into the first reboot episode. A festive pin such as this would look more than dashing on your winter snow cap all season long.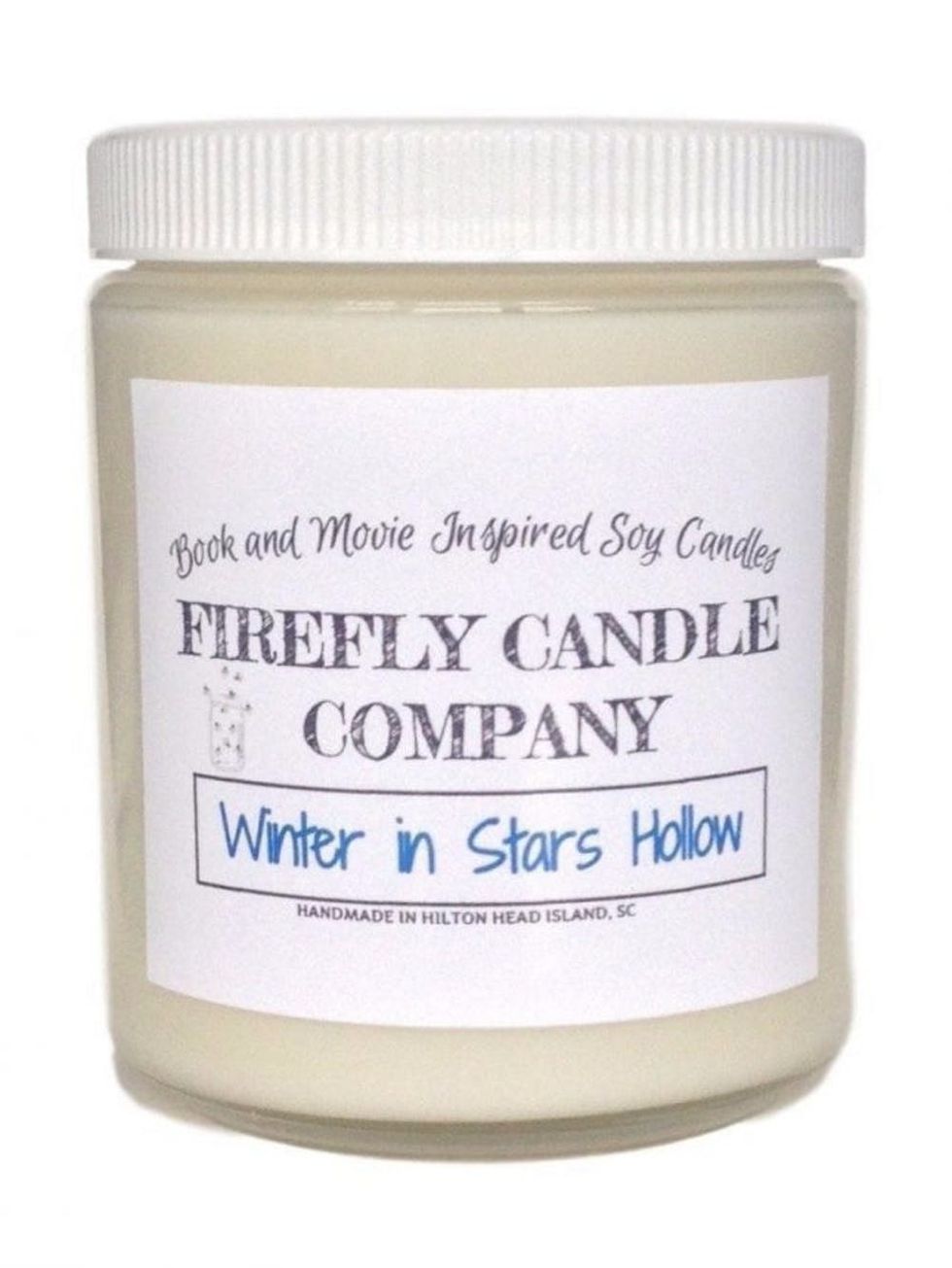 3. Firefly Candle Company Winter in Stars Hollow 8 Oz Soy Candle ($13): A mixture of pine, balsam, Fraser Fir and sandalwood all blend together to create the wafty scent of this Stars Hollow candle. Burn this baby as you rewatch your favorite Netflix show all winter long.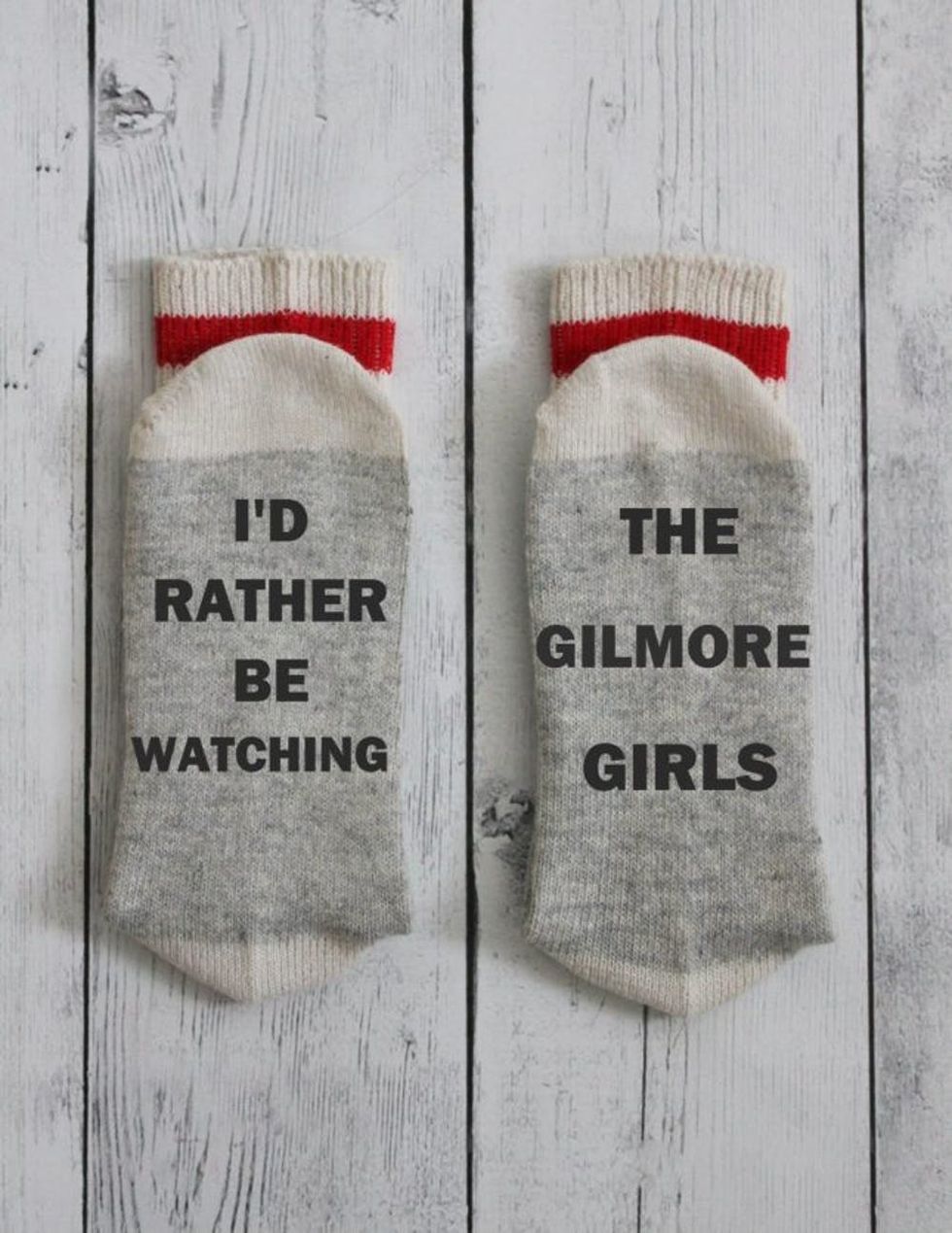 4. TheBeezKneezDesigns1 Gilmore Girl Socks ($13): Yeah, these socks are the bee's knees, 'cause they let you express your thoughts while watching your favorite show without saying a thing. Just let your feet speak the truth!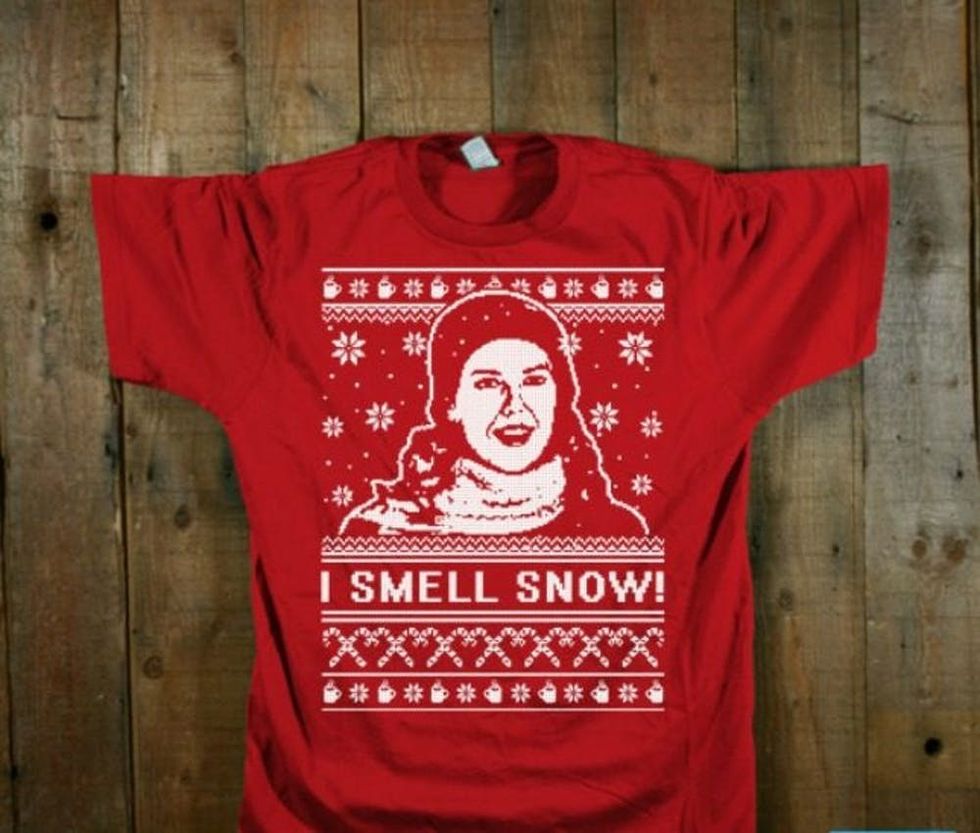 5. Jenny'sSweetTees Gilmore Girls Ugly Sweater Shirt ($17): After the holidays are over, you'll still want to wear a kitschy-yet-cool GG-inspired ugly sweater. No matter the weather, both you and Lorelai will be wishing for a snow day.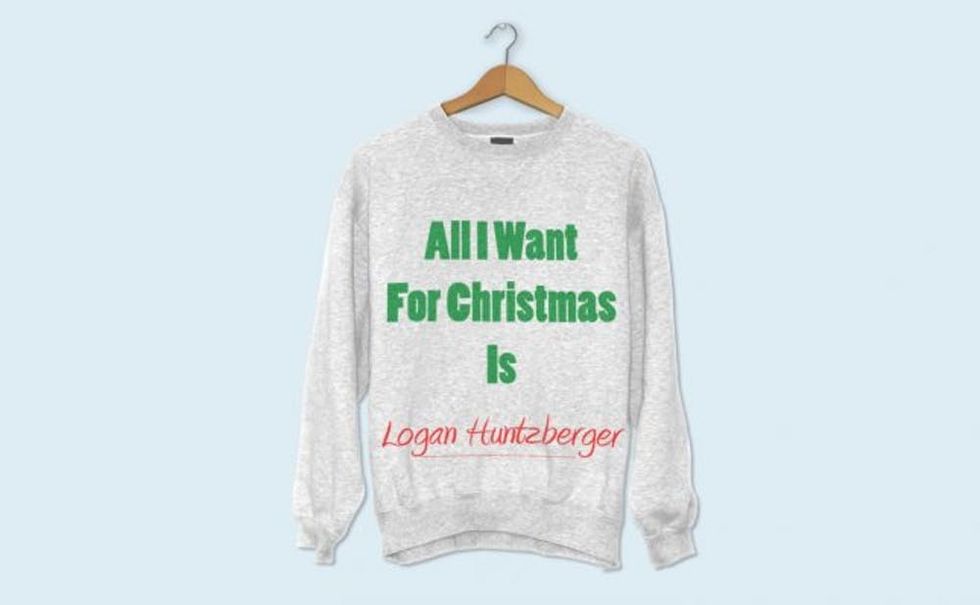 6. MostlyMysticsShop All I Want for Christmas Sweater ($28): All Rory wants for the holidays is Logan Huntzberger. Frankly, who can blame her? If you're not Team Logan, there are still pullovers for you Jess and Dean lovers.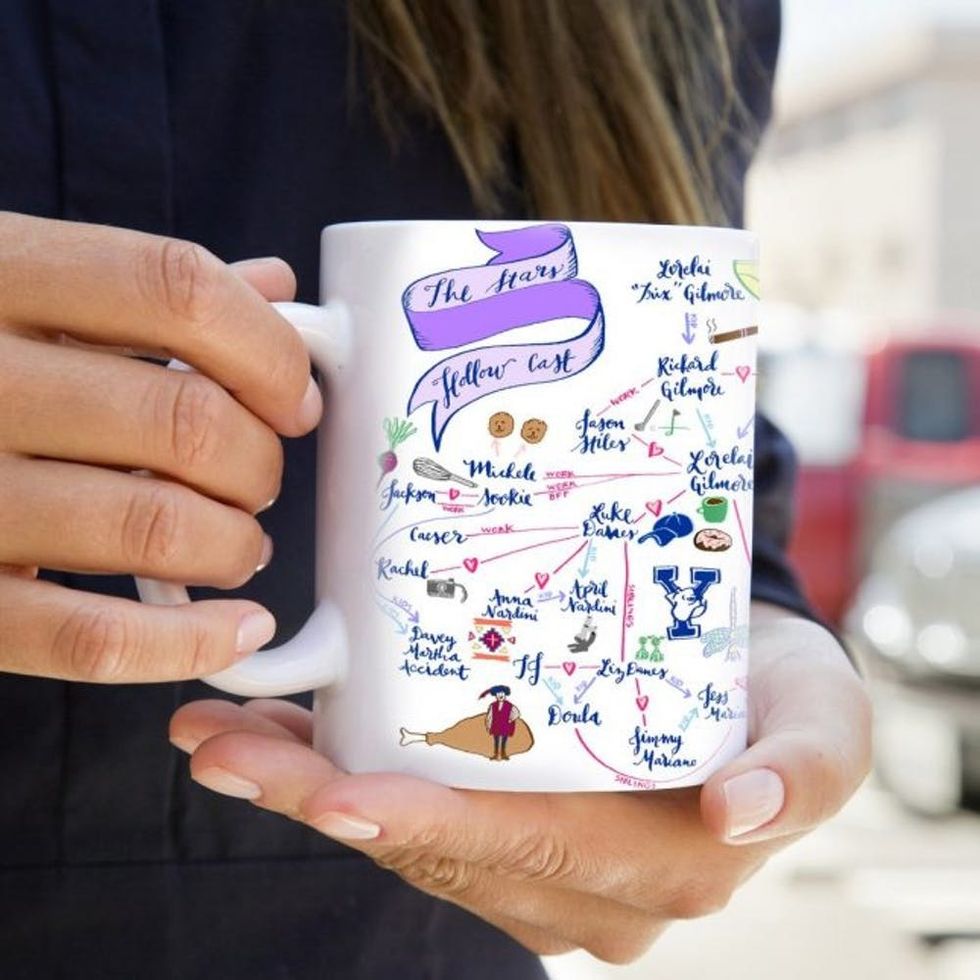 7. Pigment and Parchment The Rory Mug ($25): When re-watching your girls on your laptop, you'll want to sip something hot and chocolatey from a cute mug like this one. This one has a map of Stars Hollow from Rory's perspective.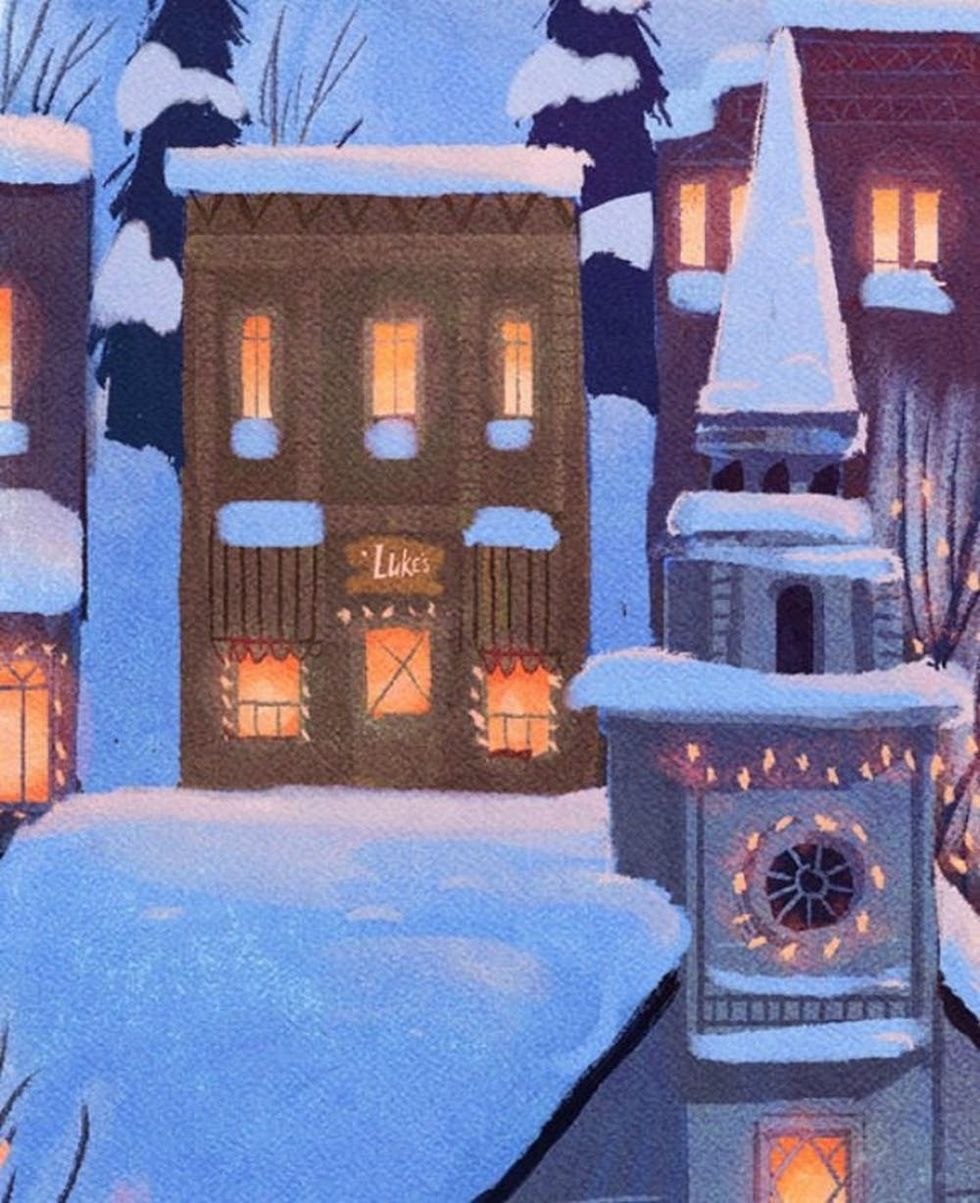 8. WindowShopGal Winter Stars Hollow Print ($18): Walking into a Winter Wonderland could only become more magical if that wonderland was Stars Hollow. Add a winter touch to your seasonal wall gallery with this dreamy portrait.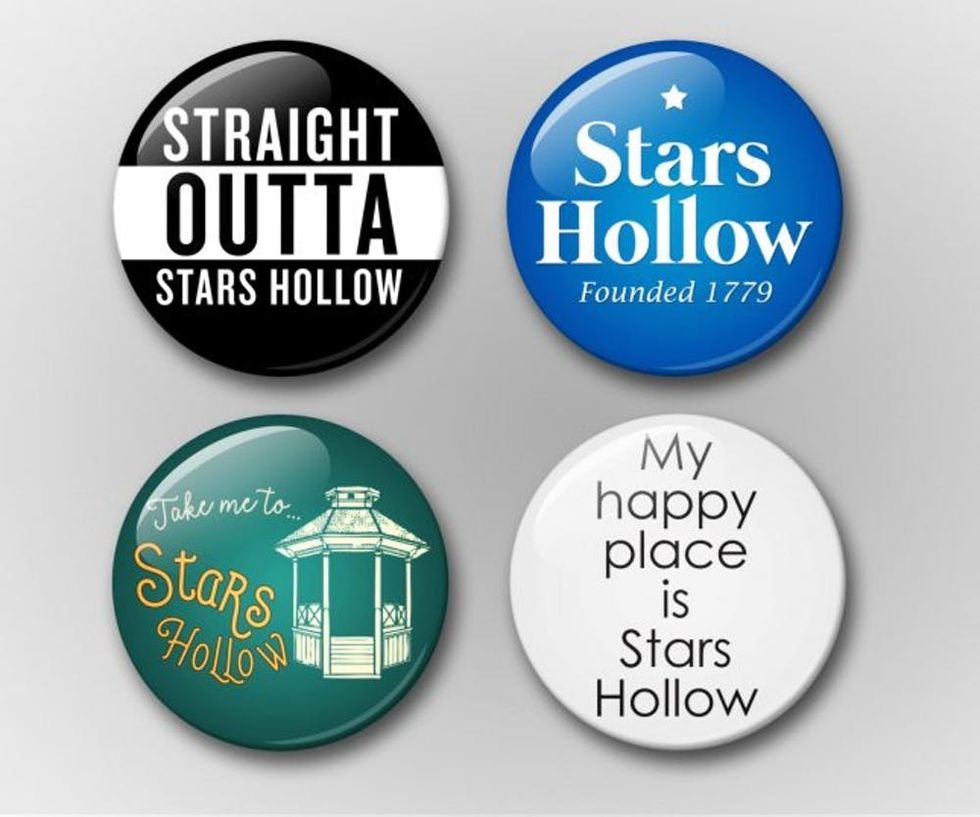 9. PaperRockettStudio Gilmore Pins ($6): Your winter gear is bound to become a bit dreary year to year. Instead of buying new hats, gloves and scarves, why not add a few pins for a more festive flair. How epic is that Straight Outta Stars Hollow pin?!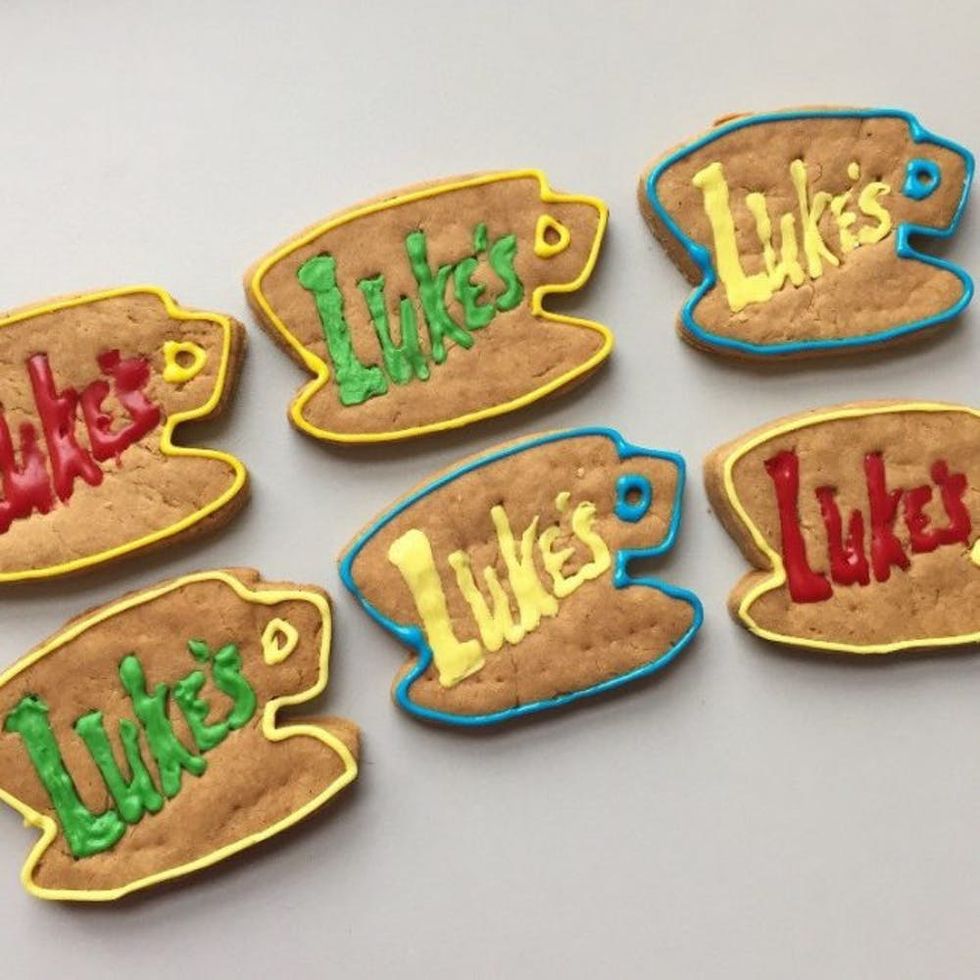 10. BoeTech Luke's Cookie Cutter ($7): Christmastime is COOKIE time. Therefore, it's the time to make a merry batch of cookies inspired by Luke himself!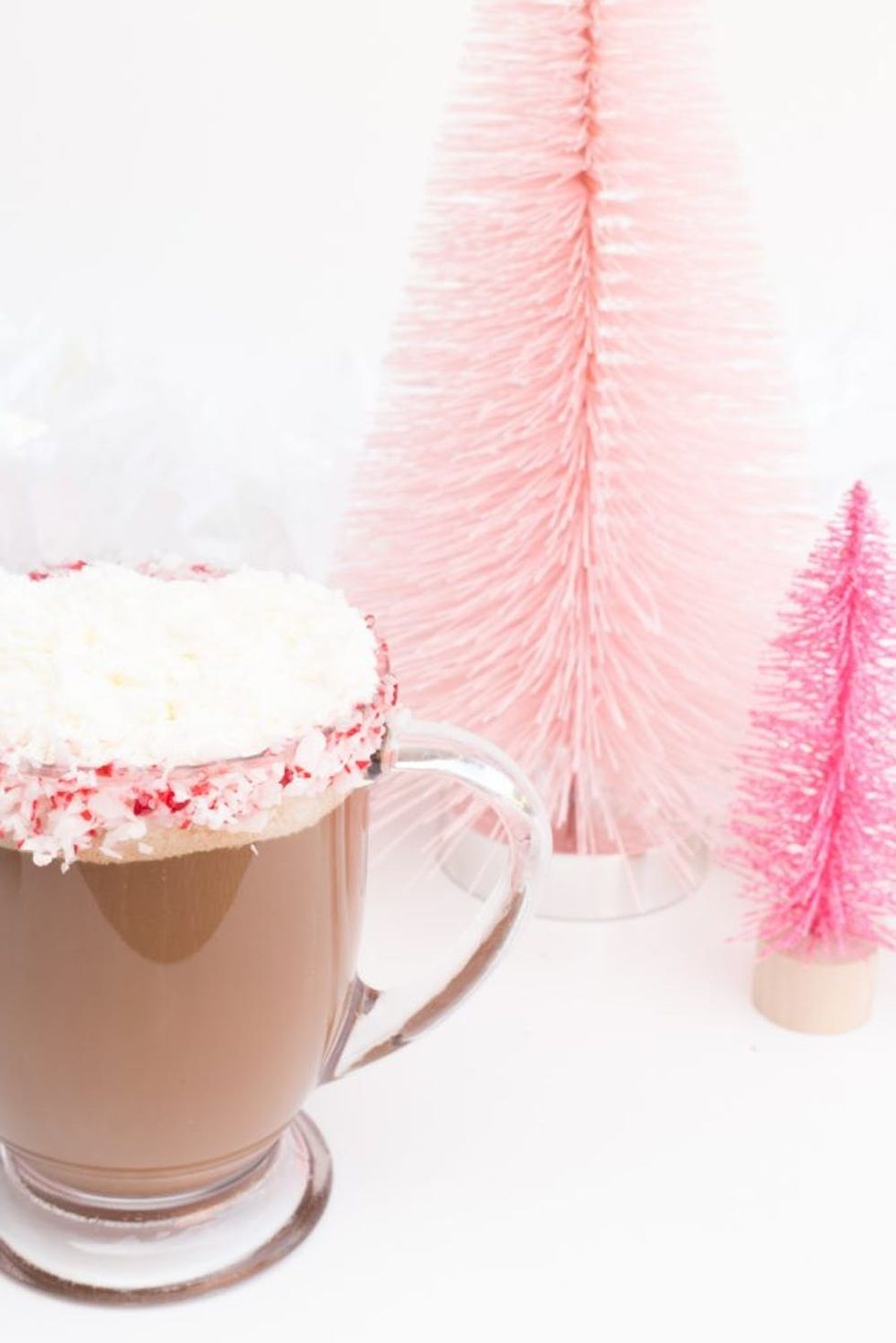 11. Christmas Coffee Inspiration: Last, but not least, you can't have a Merry Gilmore Holiday without some caffeine. First, you'll need to festive up your coffee cup. Then you'll need a candy-cane-coated coffee cup recipe. Cheers! (via Best Friends for Frosting)
Planning on doing some more Gilmore Girls-inspired shopping? Follow us on Pinterest to get more inspirational ideas.
Brit + Co may at times use affiliate links to promote products sold by others, but always offers genuine editorial recommendations.