You Can Now Get Cashew-Based Soft Serve and Vegan Cookie Dough at This Chain
Feb 21, 2019
Vegan cookie dough ice cream is having a moment. Ben & Jerry's recently released a pint of Chocolate Chip Cookie Dough Dairy-Free Frozen Dessert. But if frozen yogurt is more your style, the chain 16 Handles has just released a cashew-milk-based soft serve along with a vegan cookie dough topping as part of a larger vegan menu.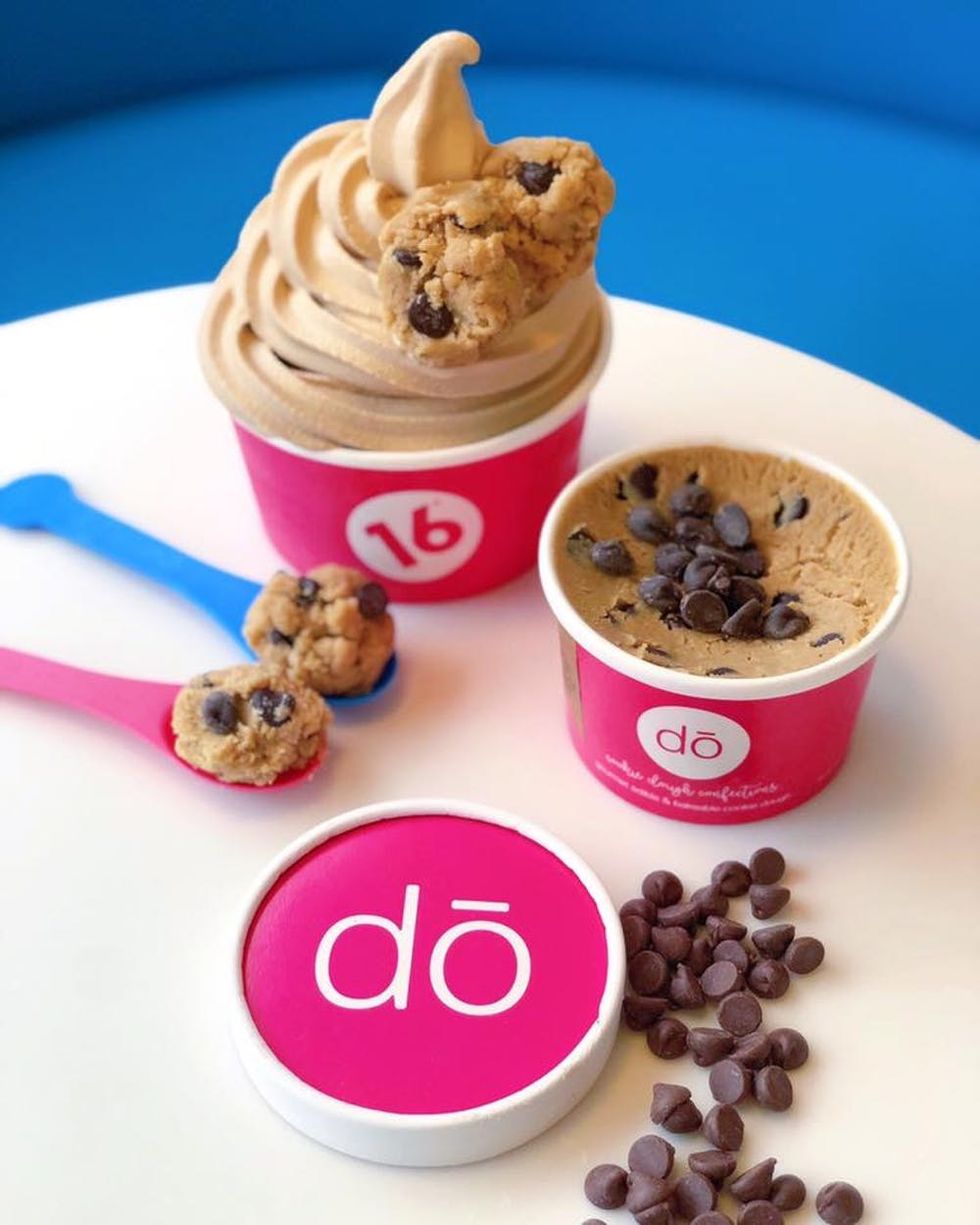 ---
The brand collaborated with DŌ Cookie Dough Confections for two new products. First up is a cookie-dough-flavored cashew-milk-based soft serve called Cookie Dough Craving. It isn't a proper 16 Handles run without the right topping to go along with it, which is why you can now add vegan chocolate chip cookie dough. Both items are available at participating locations while supplies last.
16 Handles promises its new products are free of additives like corn syrup or soy. Both the soft serve and cookie dough itself contain all-natural ingredients like vegan chocolate chips and organic coconut milk. These new vegan offerings will be priced the same as the other soft serves and toppings, which are all priced by weight. Prices per ounce may differ from store to store.
But don't delay. Cookie Dough Craving is scheduled to end its run on March 15, when the next vegan flavor launches. Though, a store representative informed Brit + Co that stores may keep it available indefinitely, depending on its popularity.
Will you be trying the new cookie dough topping? If you do, tag us @BritandCo on Instagram.
(Image via 16 Handles)
Aly Walansky
Aly's writing can be seen across the Internet as well as in several print publications. She contributes regularly toToday.com, AskMen.com, BravoTV.com, BRIDES.com, FoodandWine.com, Orbitz, Men's Journal, Popsugar, SheKnows.com, Stylecaster, Women's Health, YourTango, and many more.
Food News