Nails to DIY for: 20 Trendy Tutorials
Mar 04, 2013
Guess what? Crazy colorful nails are here to stay. Whether you love a simple glittery ombre or a bright neon tribal pattern, it's time to try your hand at some DIY nail art. To get you started, we've rounded up 20 trendy tutorials that… nail it!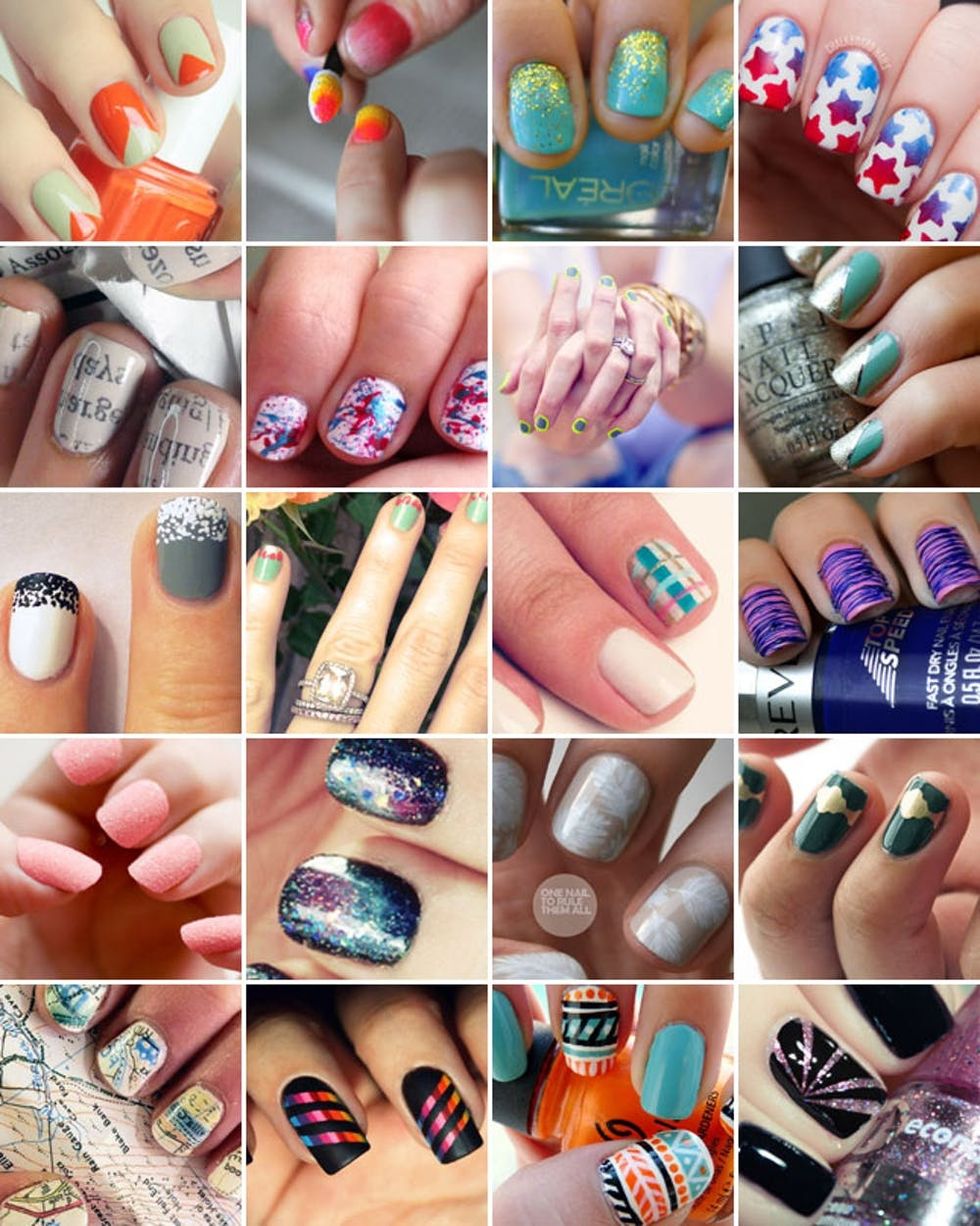 ---
Be sure to head to the comments below to let us know which of these nail styles is your favorite!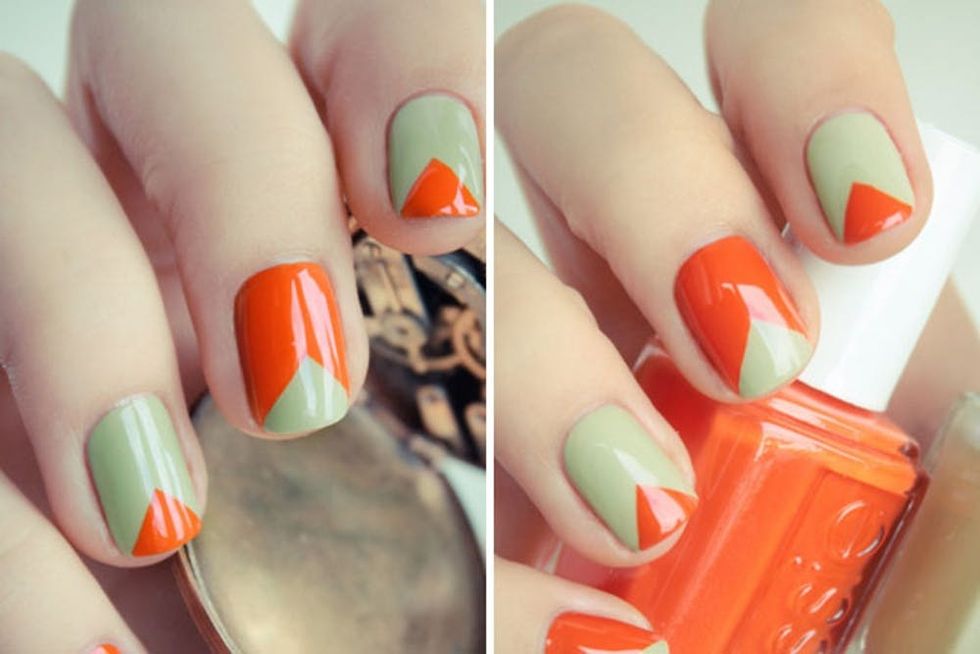 1. Easy Triangle Nails: Let's start with the basics. This just takes a bit of Scotch tape and the right pair of colors. (via PShiiit)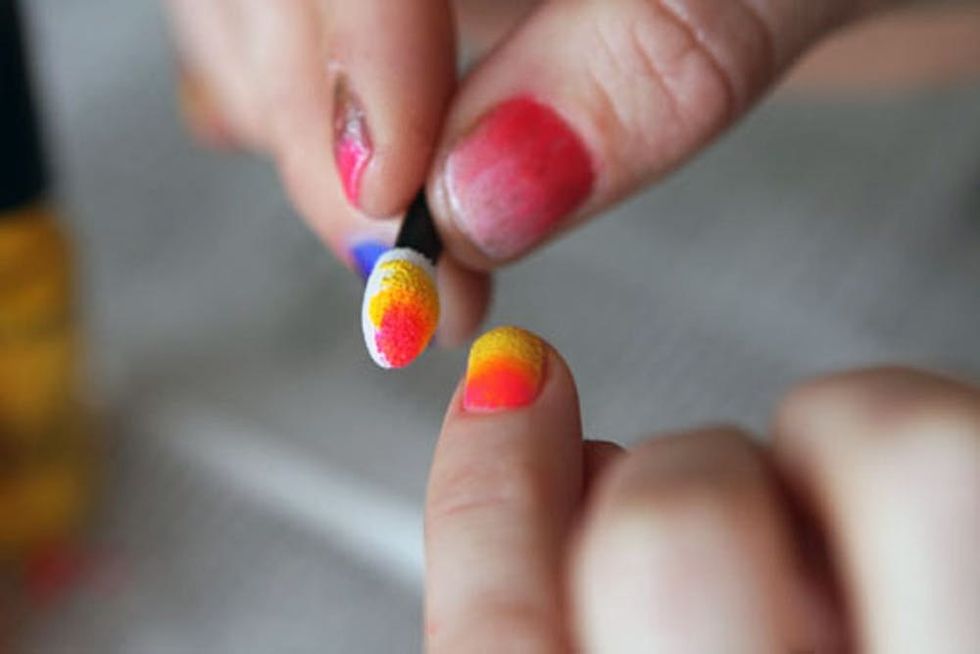 2. Ombre Sponge Manicure: Remember this one? We used an eyeshadow sponge brush to create a perfectly ombre manicure. (via Brit + Co.)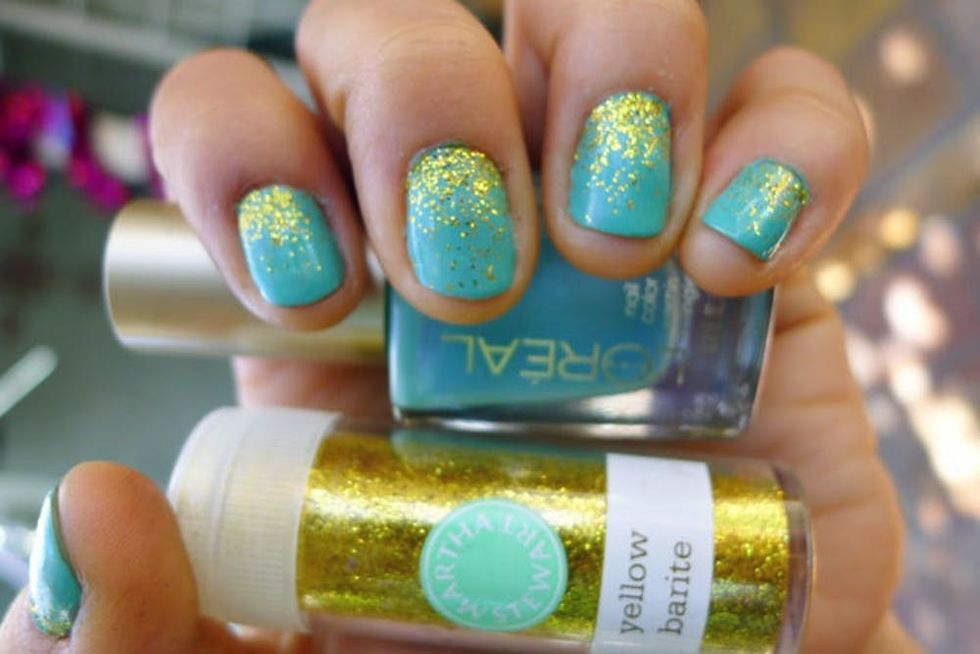 3. Glitter Ombre Nails: You know we love a little glitter. (via DIT&O)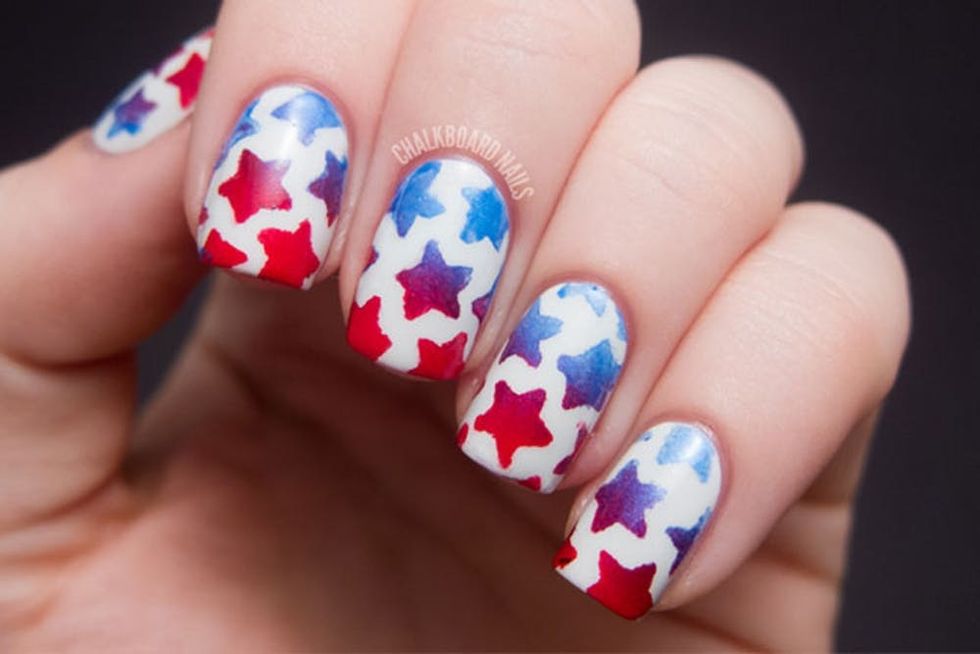 4. Stenciled Stars: To make this starry design, make a stencil using painter's tape and a star-shaped hole punch. (via Chalkboard Nails)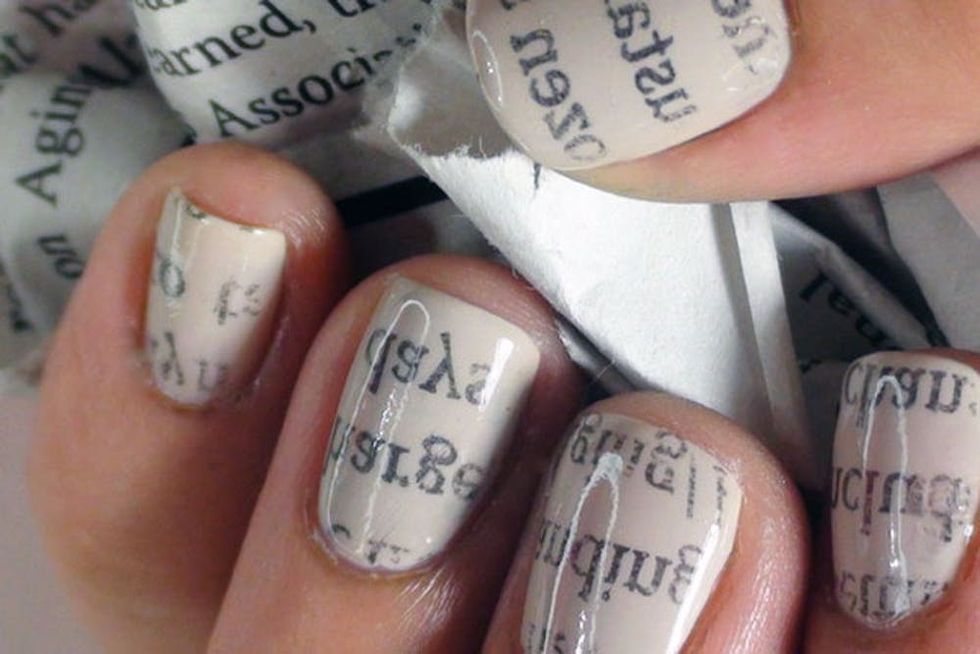 5. Newspaper Nails: Love the look of newsprint? Transfer it onto your nails! (via Beautylish)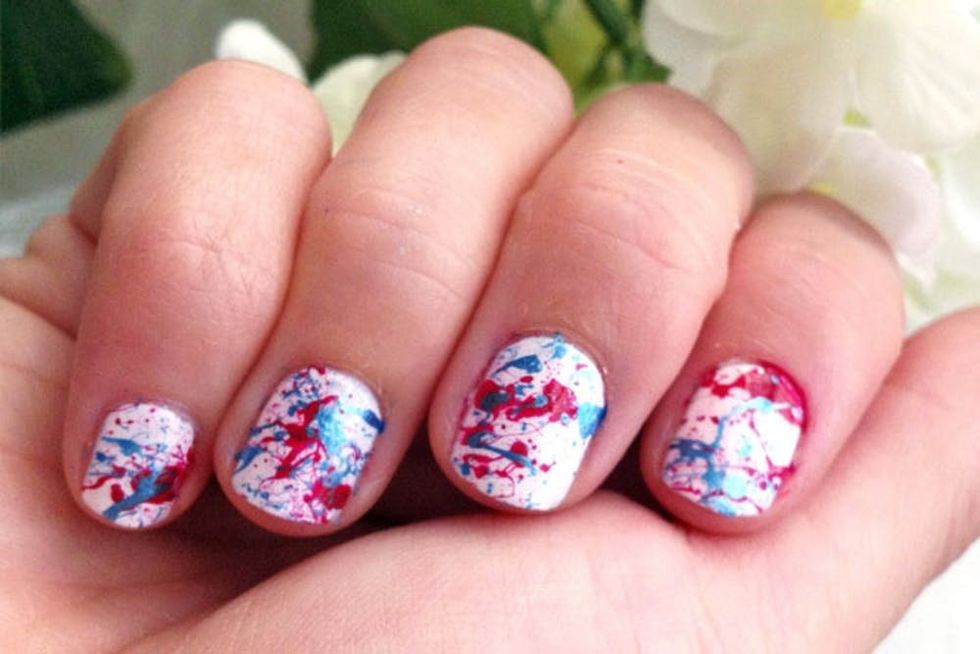 6. Paint Splatter Polish: A very Jackson Pollock look. (via Pretty Gossip)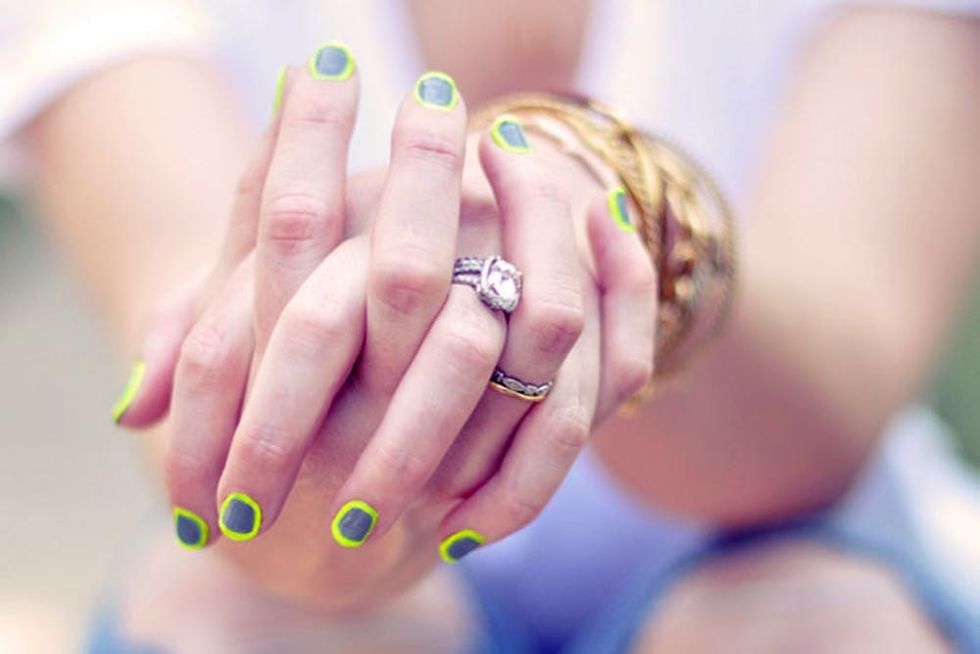 7. Neon & Gray Outline: The outline mani gained a lot of cred thanks to Chanel – we're loving the neon look. (via Love Maegan)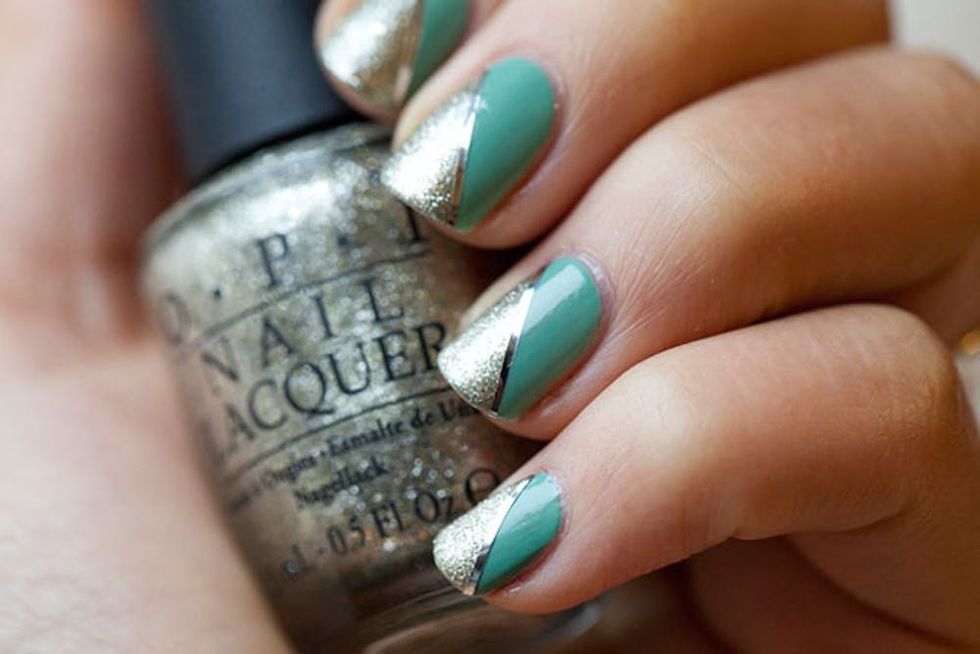 8. Gold Striping Tape: These nails have a decidedly royalty-under-the-sea look. (via My Awesome Beauty)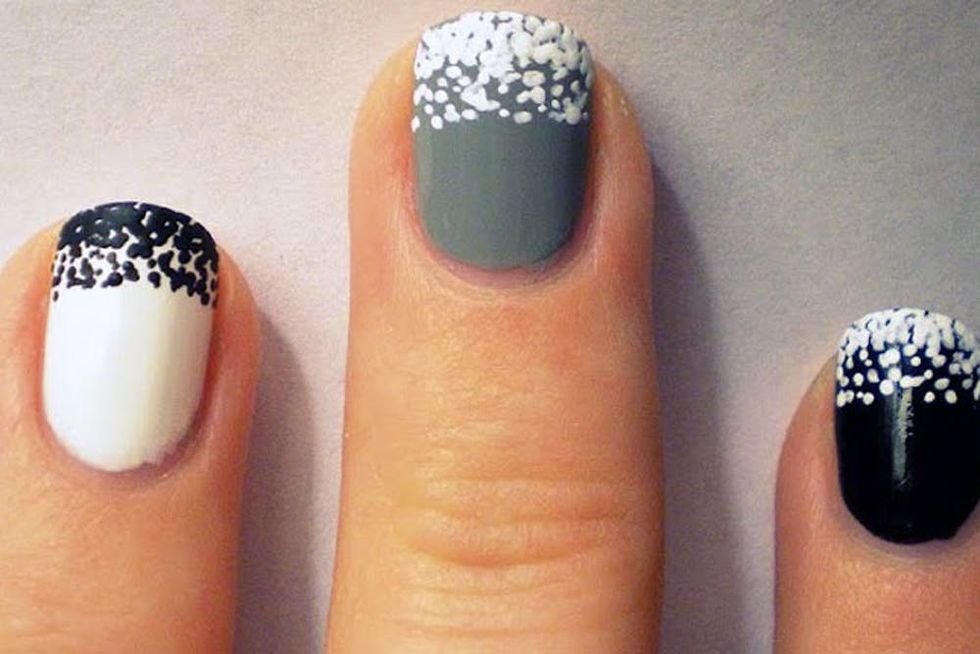 9. Pointillist Nails: Dots and dots and dots and dots! (via Quite Polished)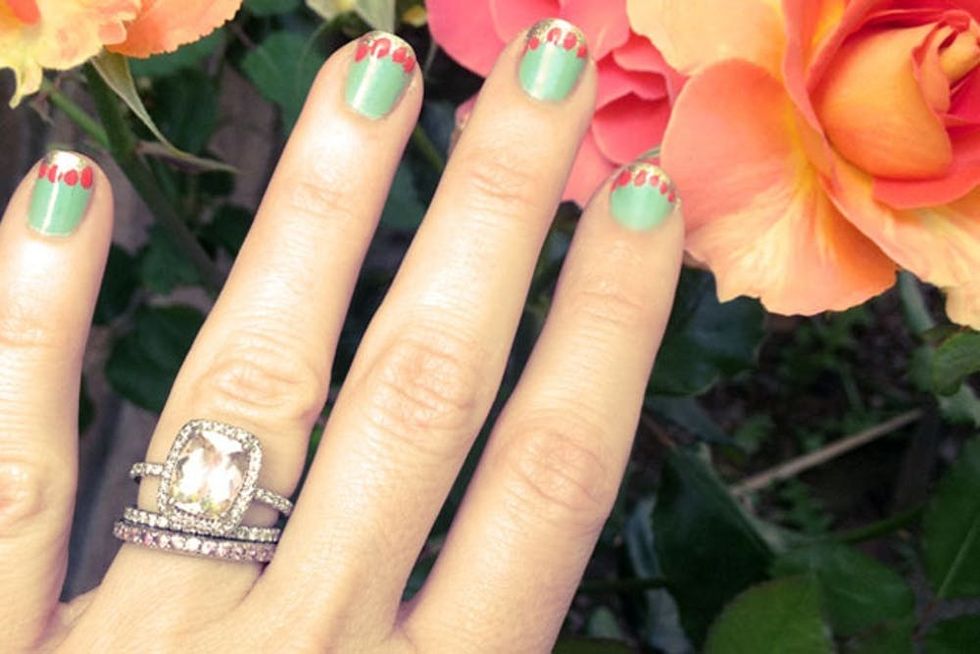 10. Mid-Century Modern: Kind of a genius move to turn mid-century modern into a manicure, right? (via Love Maegan)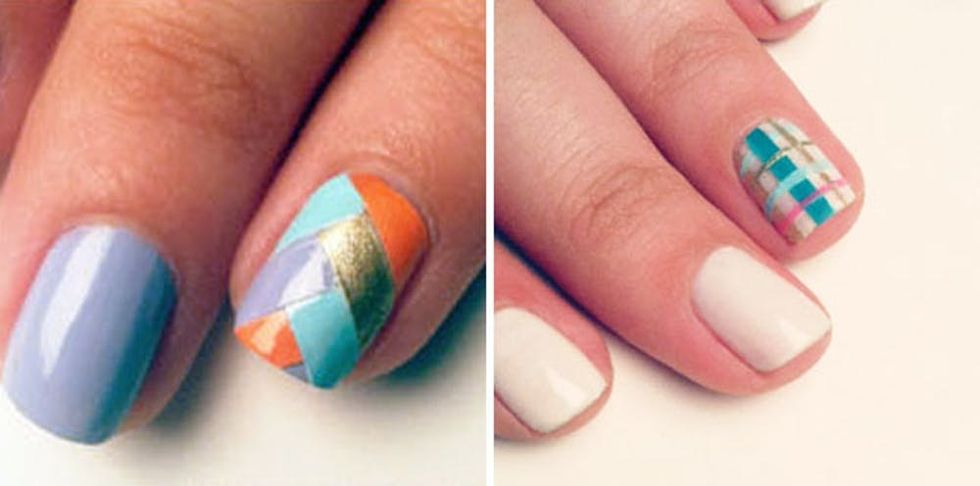 11. The Herringbone Mani + Mad for Plaid: If you love classic patterns, get to work on your Scotch tape and create these gorgeous designs. (via The Beauty Department)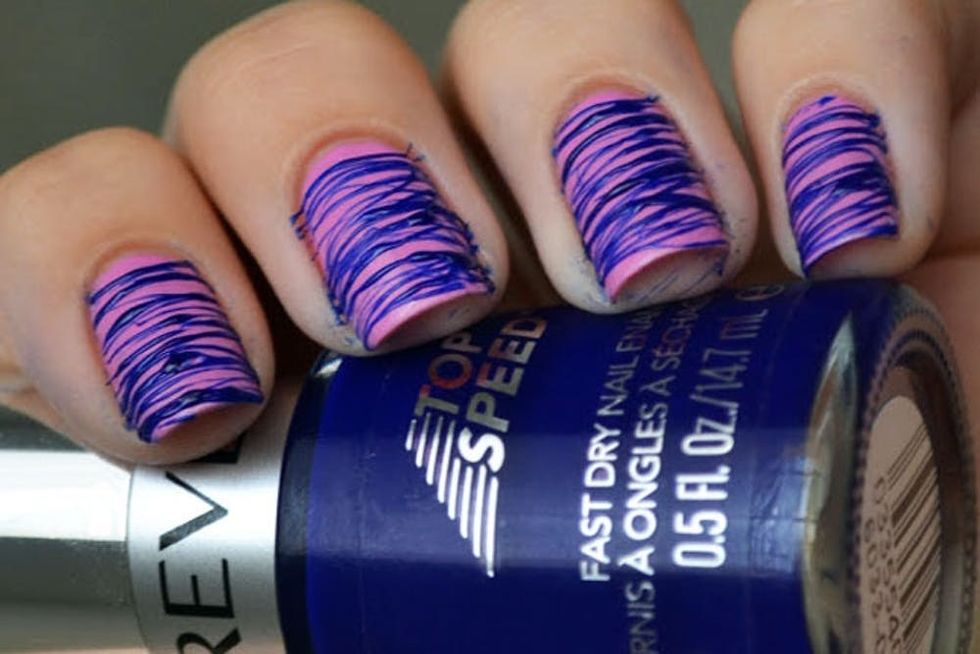 12. Sugar Spun Nails: Wait, do you remember that song from the 90s by the Sneaker Pimps called Spin Spin Sugar? (via XOXO Alexis Leigh)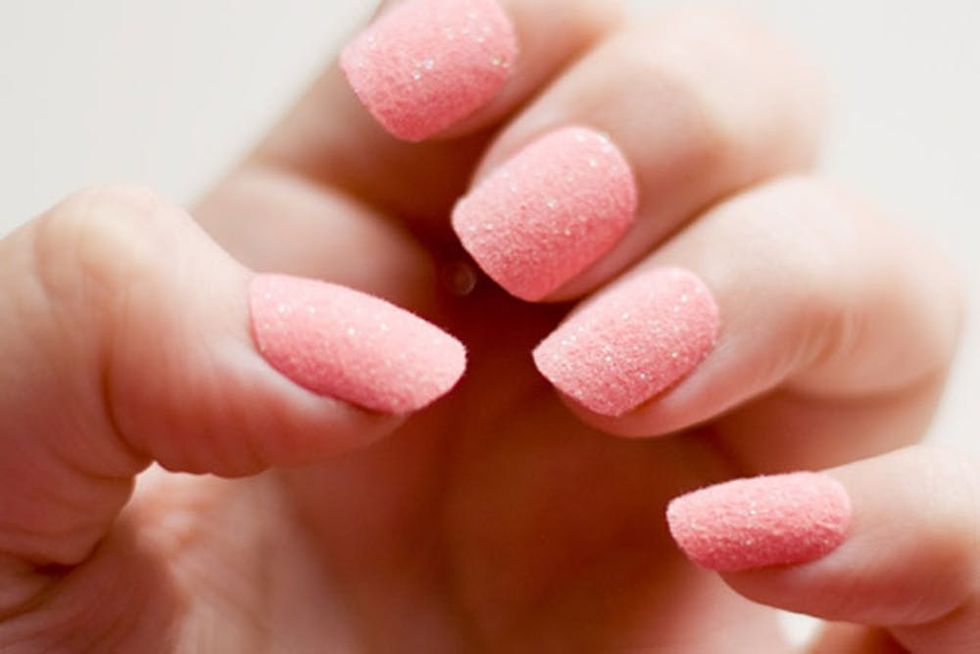 13. Flocked Fake Nails: We have to admit, we're on the fence about the flocked and caviar nails look. But this subtle take kind of kills it. (via Cupcakes Clothes)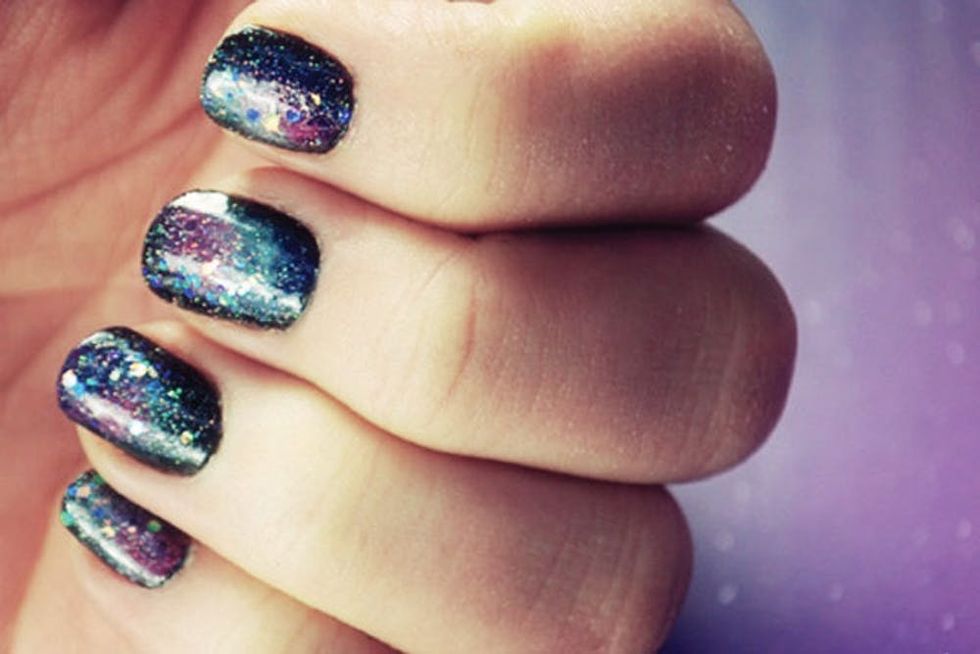 14. Galaxy Nails: In a galaxy, far far away… ;) (via Beautylish)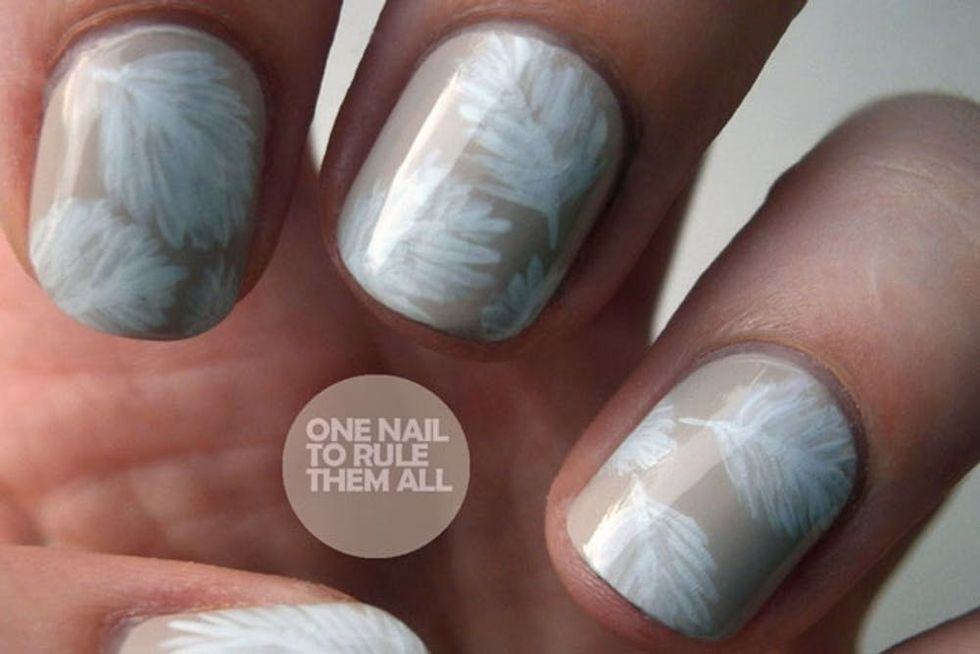 15. Feather Nails: Feathers?! These are amazing and the tutorial actually makes them look pretty easy. (via One Nail to Rule Them All)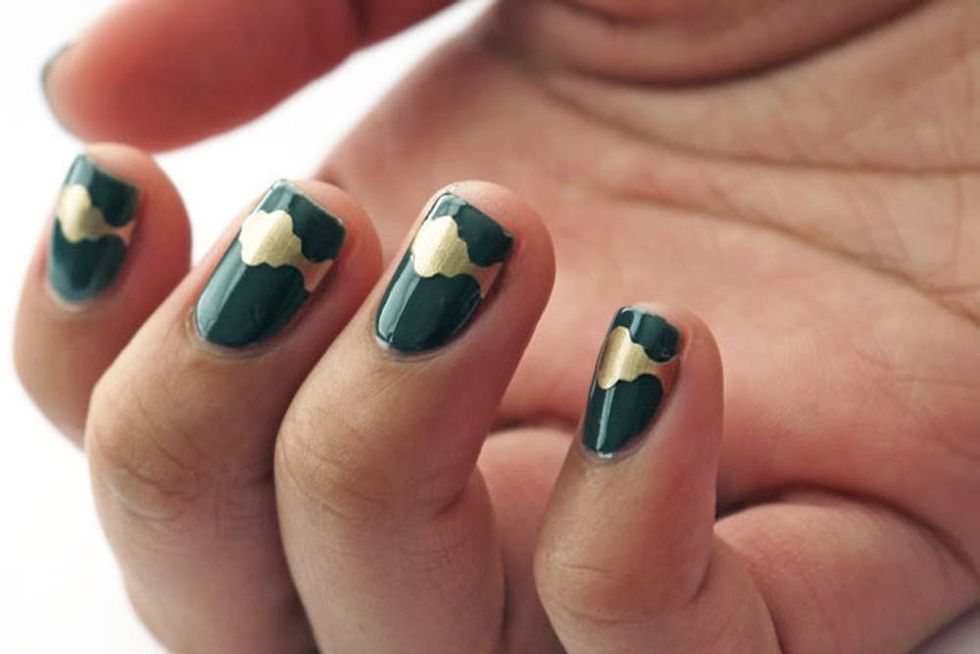 16. Fancy Tape Nails: You know those fancy shaped scissors you bought for the bridal shower you threw two years ago? Time to bust them out! (via Minted Strawberry)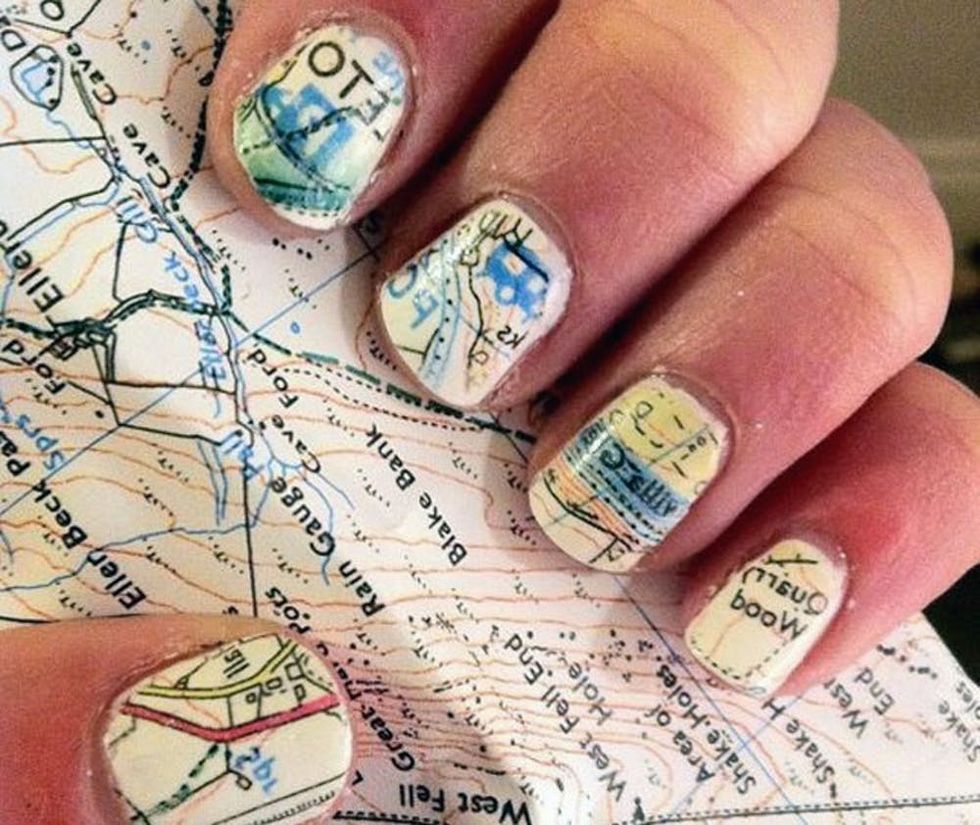 17. Map Nails: Like the newspaper look, you can transfer or decoupage maps right onto your nails. (via Sarah Scoop)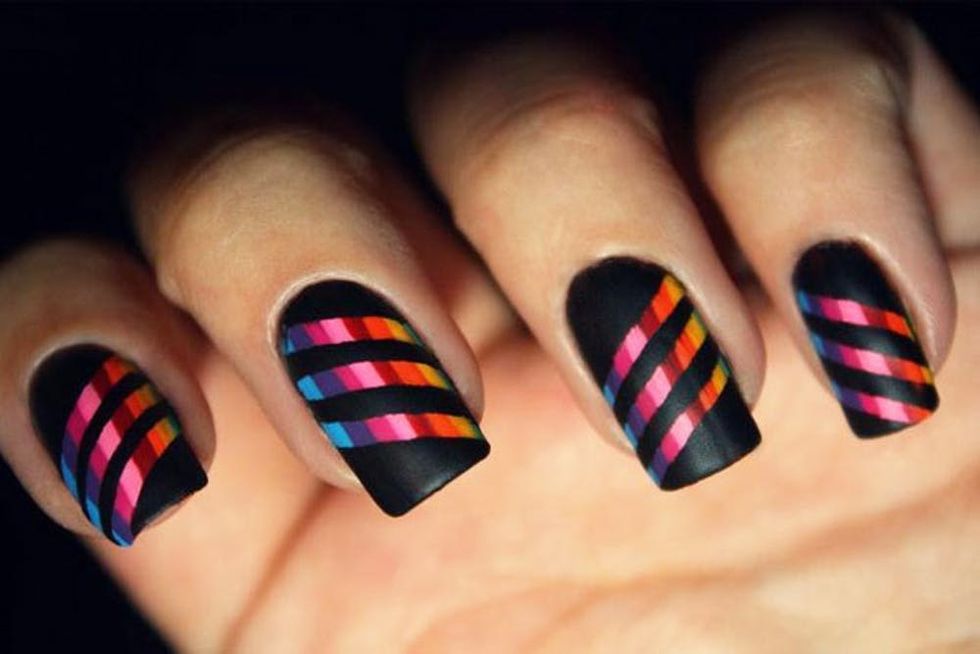 18. Rainbow Peekaboo: Love this combo of bright colors and matte black nail polish. (via Flaunt Me)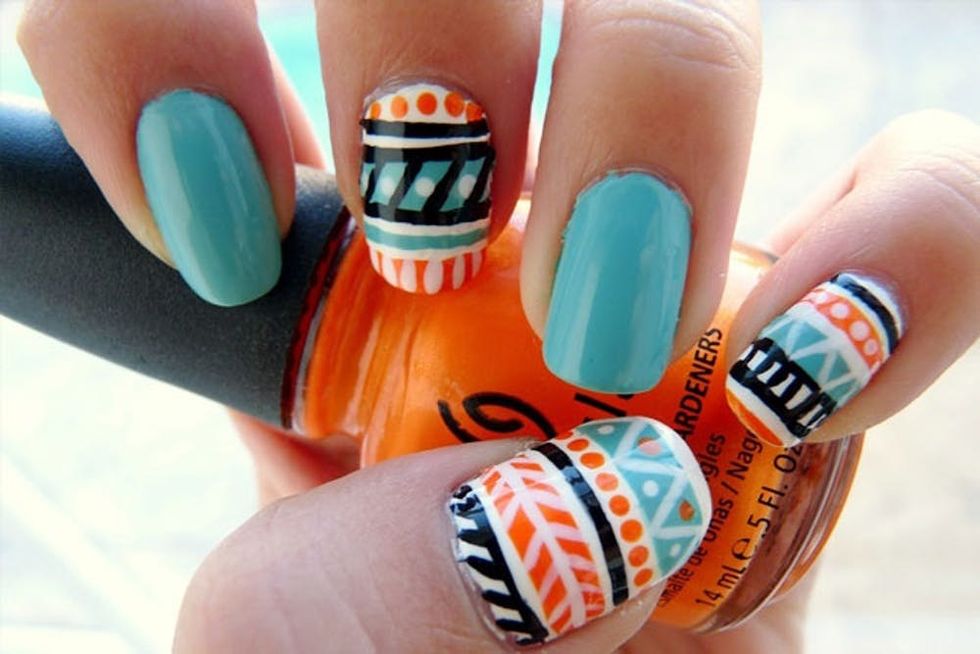 19. Indian Summer: We're digging the patterns and springy colors in this tutorial. (via Precious Polish)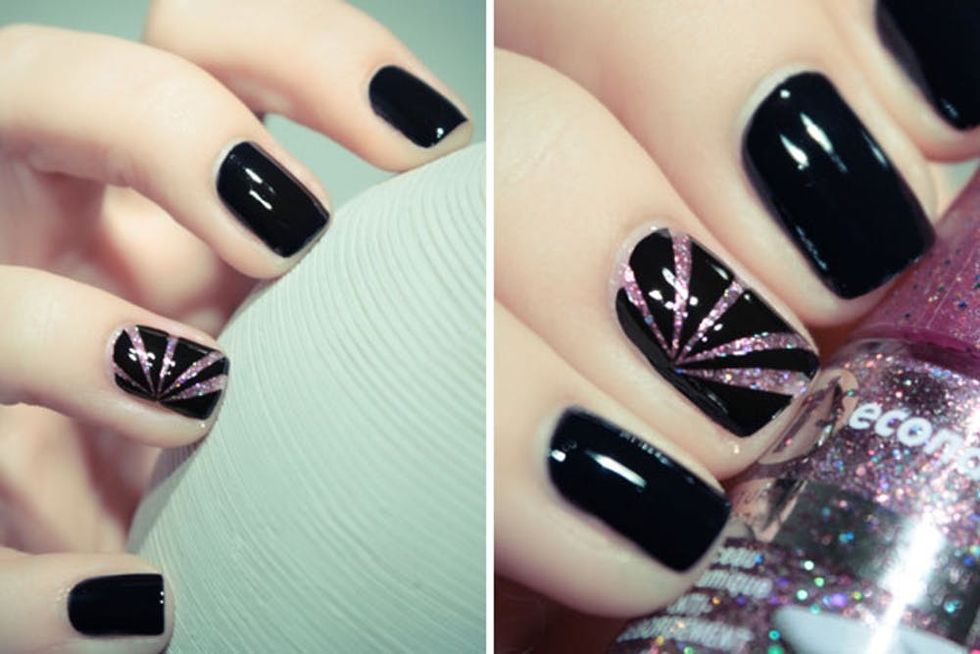 20. Sunburst: And last, an explosion of sparkles! (via Pshiiit)
What nail art have you tried creating? We'd love to check out your creations – send images our way via Facebook, Twitter, or email!
Anjelika Temple
As Chief Creative Officer and Founding Partner at Brit + Co, Anjelika Temple brings her voracious consumption of all things creative and colorful to DIY projects, geeky gadgetry finds and more. When she's not DIY-ing her heart out, you'll find her throwing dinner parties with friends or adventuring with her husband David, their daughter Anokhi, and their silly dog Turkey.