4 Ultra-Easy Aromatherapy Recipes for Relaxation and Focus
Jan 29, 2017
Have you ever smelled a candle that immediately transported you to another place? How about a DIY perfume that was so lovely it made you feel happy almost instantly? Scent is one of the most powerful of our five senses and can help us instinctively understand emotion and feelings. Amy Galper, aromatherapist and the founder of the New York Institute of Aromatherapy clued us in on how essential oils can actually be life-changing when it comes to summoning inspiration, mental clarity and creativity. "When it comes to success, we need to have a few things in place: a clear mind, peaceful sleep and strength to persevere," she swears. Scroll on four simple recipes you can make at home to get into a great headspace, just by taking a deep breath.
---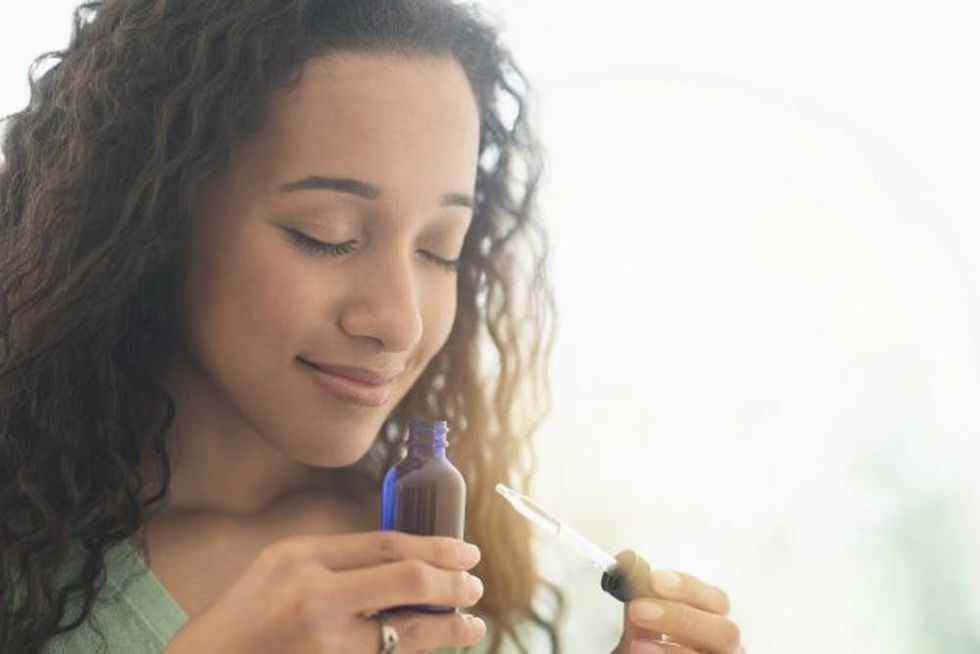 For a Clear Head
1. Soothing Salt: Amy tells us that a jar of soothing smelling salts has tons of benefits that'll help you clear your mind. Each time you're feeling stressed, simply "open it up and take a sniff," she says.
What you need:
What to do: Amy instructs us to add all the ingredients into a jar, then cap it tightly and give it a good couple of shakes to mix the oils with the salt. After that, all you need to do is let your magic mixture sit for an hour. Voila!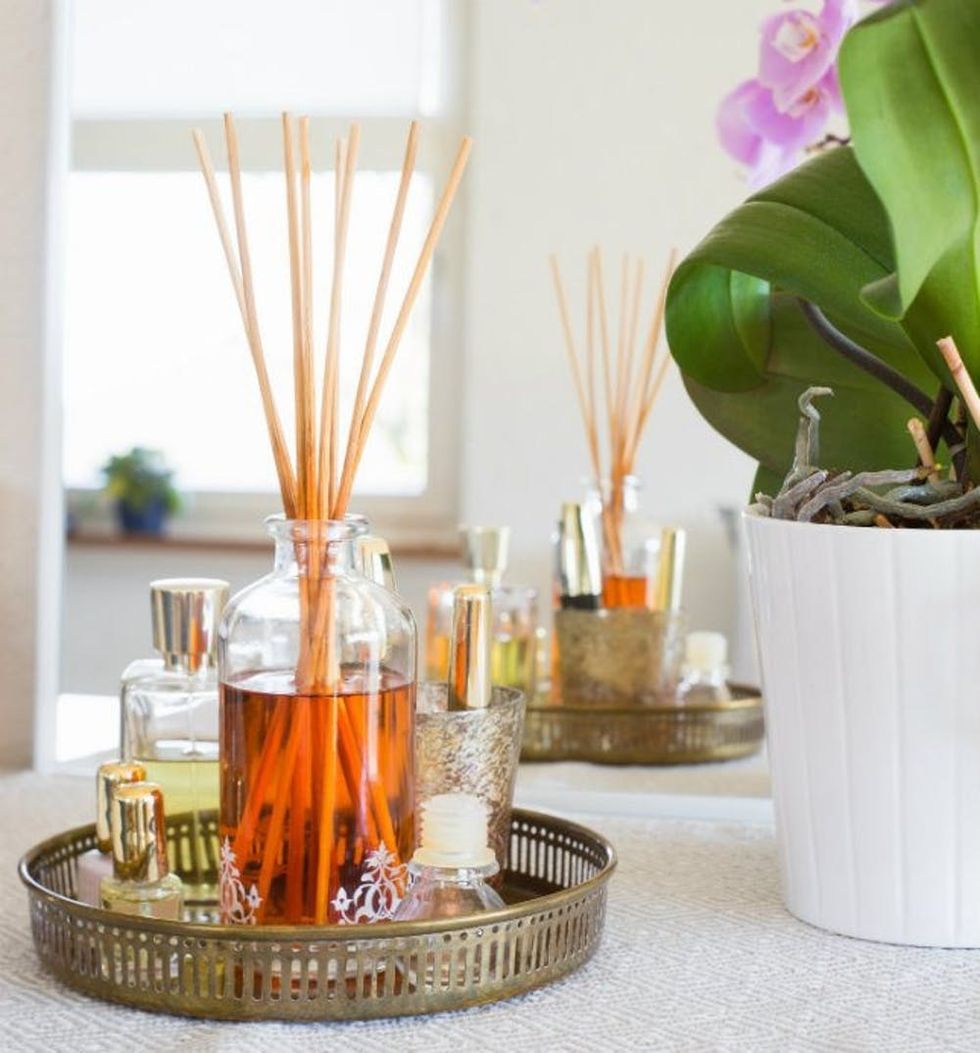 2. Homemade Aromatic Mist: A simple mist can make a major difference in how you feel and focus, according to Amy. She put together a simple recipe for creating one that'll work for you anywhere from your house to the office. Ahh.
What to do: "This is pretty easy to do," Amy promises. "Pour the distilled water into your bottle, add the essential oils and shake vigorously. Use your mist in a room when you feel a need for clarity or focus. "You can spray around or near your body — just be sure to hold the bottle about 12 inches away from your face."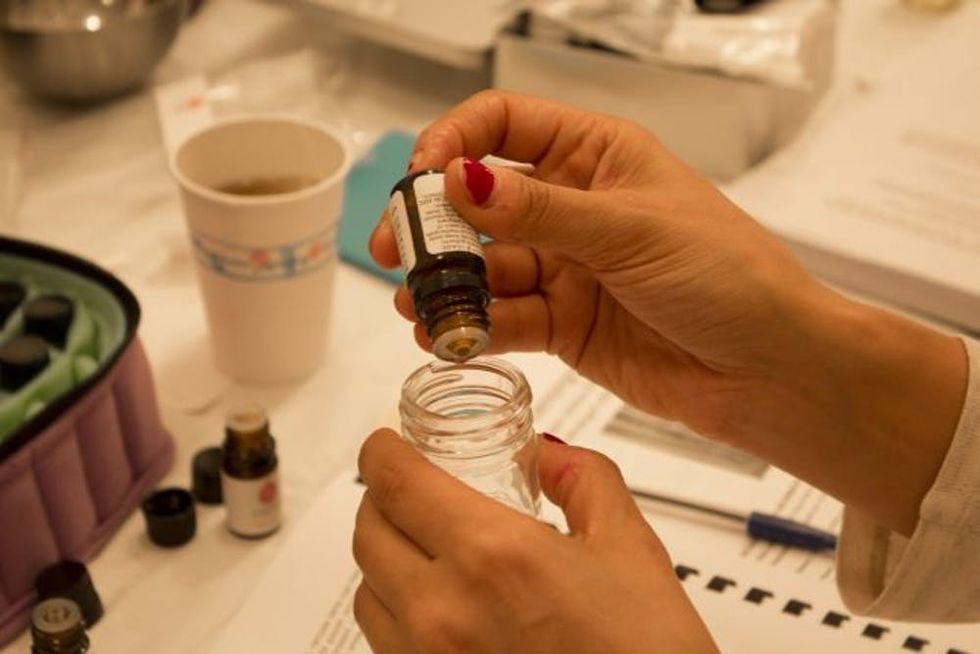 For Peaceful Sleep
3. Massage Oil: "A simple massage oil can do wonders when it comes to sleeping well," Amy tells us. "Even more, restorative rest prepares us to be our best selves."
What to do: Amy instructs, "Pour in one ounce of jojoba seed oil into your one ounce bottle, and then add your essential oils and shake vigorously." She tells us to let this one sit overnight and use it the next time you're ready to sleep. "Dab a little on your temples or massage into back of neck and feet," she says. You'll be sleeping like a baby in no time.
4. Pillow Spray: Keeping with the idea of helping your body rest, restore and relax so you're rejuvenated enough to crush all of your goals, Amy notes that a light mist of pillow spray might be all you need to do the trick. Put sage, rose geranium and ginger to work for you and reap the benefits!
What you need:
What to do: Start by pouring the distilled water into your bottle. Then add the essential oils. From there, shake it up. There's no specific waiting time for this magic mix, so feel free to get right to misting your pillow.
Will you try any of Amy's recipes? Let us know how it goes on Twitter @BritandCo!