3 Easy Camping Recipes to Try Out on Your Next Outdoor Adventure
May 22, 2017
Who says camping has to mean hot dogs for dinner? Or plain old scrambled eggs for breakfast? And while we love s'mores, sometimes we just want… well, more! To minimize your time spent cooking "al fresco" (AKA shielding your eyes with a pair of tongs in hand) AND keep all those campers happy, we've partnered with Acer to bring you three next-level camping recipes that are perfect for families and large groups who are just tryna have a good home-cooked meal in the outdoors.
---
We know prepping for a big camping trip is like, A LOT a lot. So make life a whole lot easier for yourself and order these groceries using your trusty Acer laptop.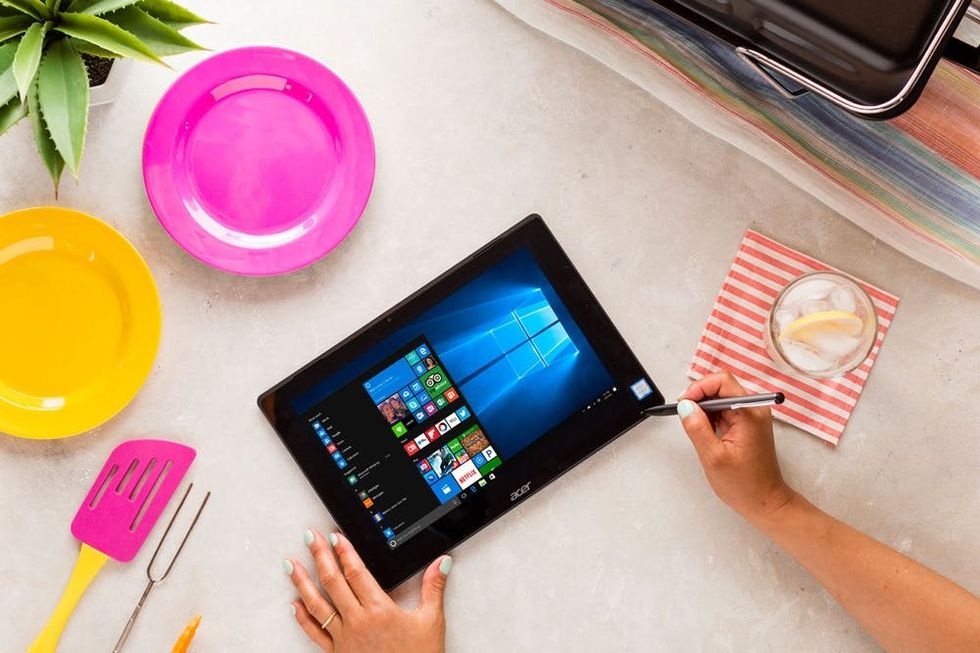 While these things are durable enough to withstand some serious kitchen projects, use your laptop like a tablet to save your keyboard the extra kitchen scraps, and let's get cookin'!
Breakfast: Chilaquiles-Inspired Bake
Ingredients and Supplies: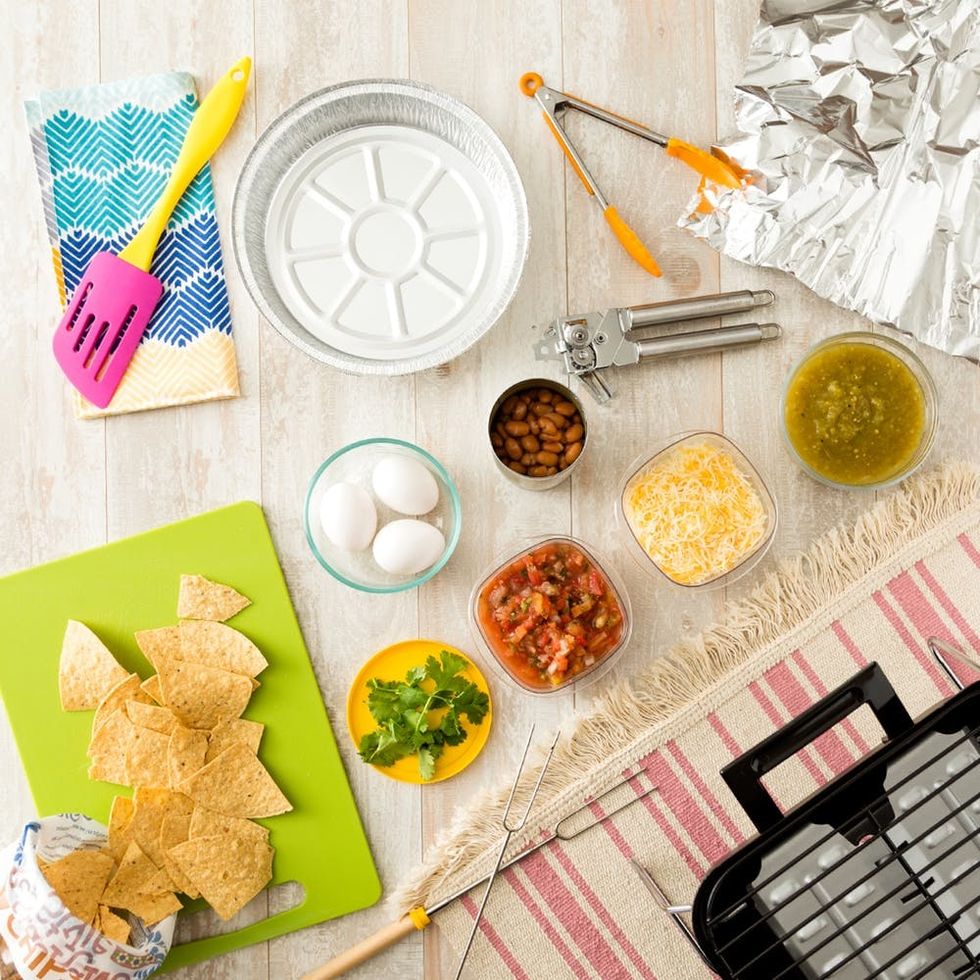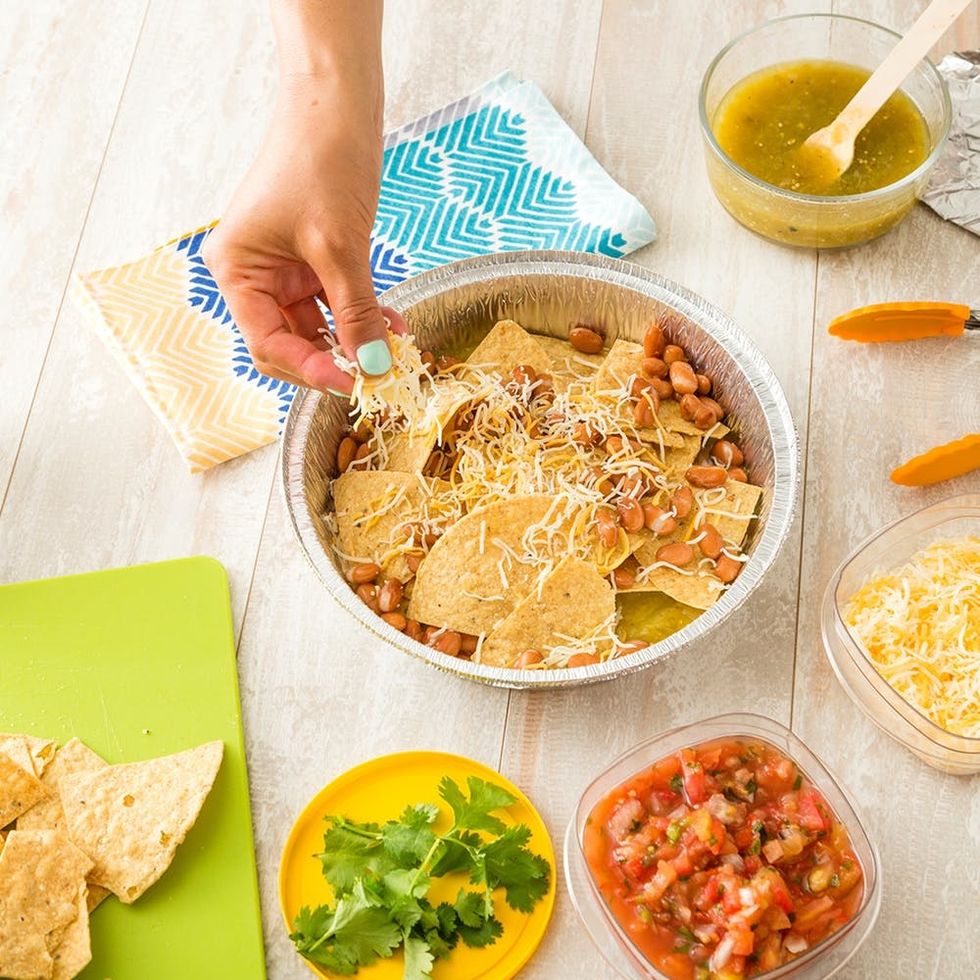 This is seriously one of the easiest breakfast recipes for camping. It's hearty and delicious! All you have to do is layer in the beans, cheese, chips, and chili verde salsa.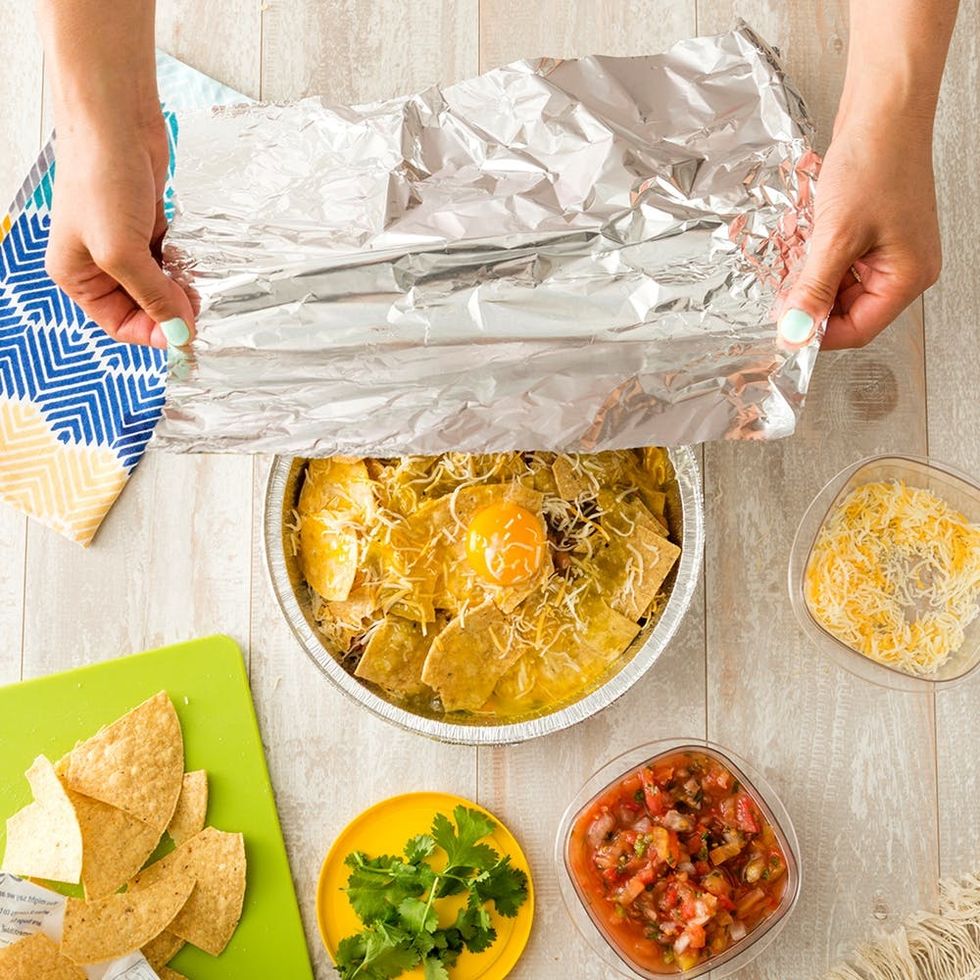 Add a final layer of chips, cheese, and a very light sprinkle of salsa. Crack a couple of eggs on top, cover the tin, and you'll be cooking in no time.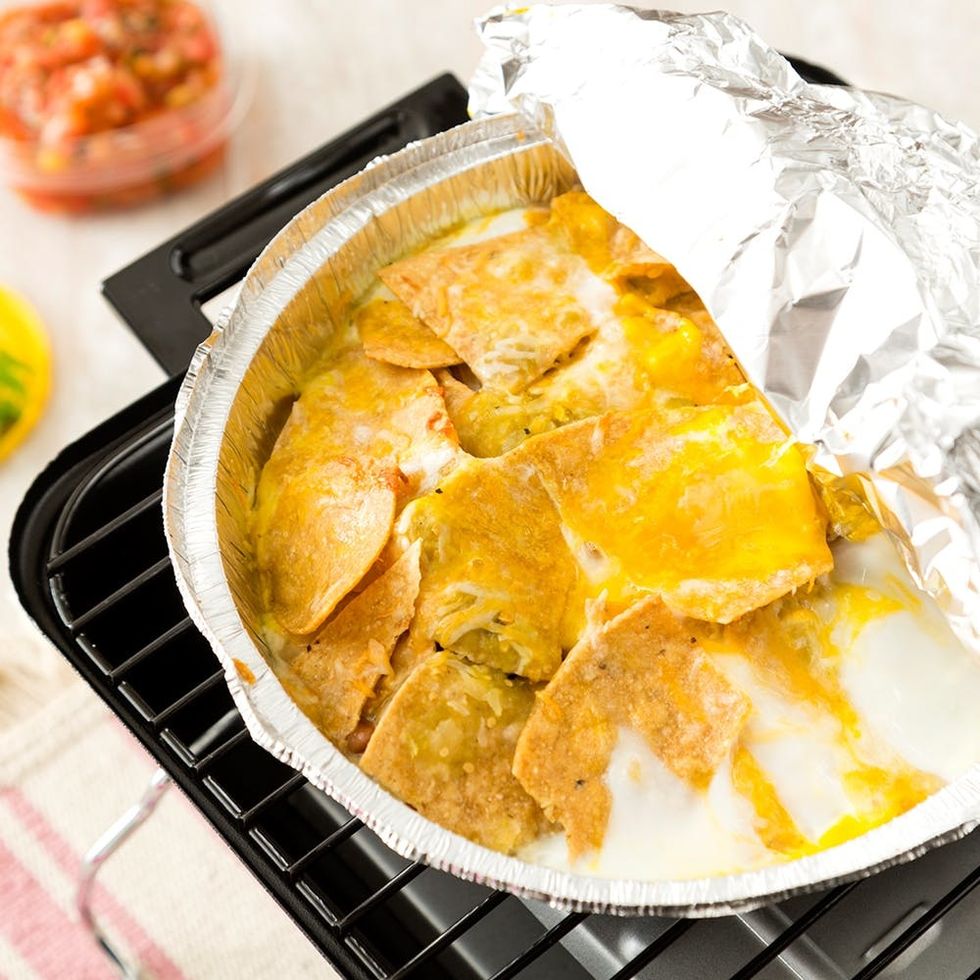 Leave it on the grill for 25-30 minutes, or until the eggs are cooked. The timing will totally depend on how hot your grill gets. It will also differ if you're going old fashioned and cooking directly over the campfire. Just make sure you're careful when checking on the status; the tin can get very hot.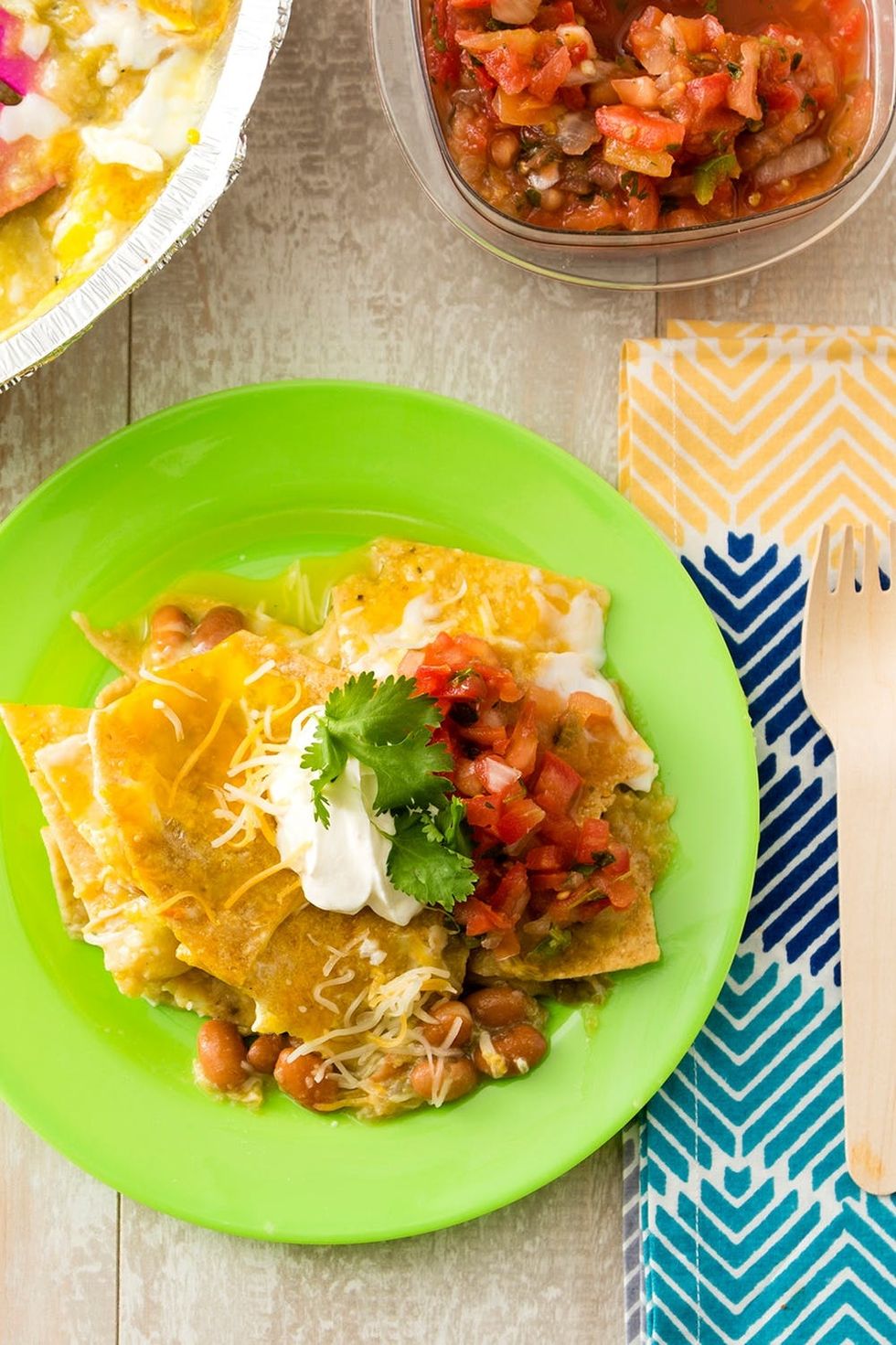 And just like that, breakfast is served! This meal packs a punch with the protein from the eggs and the beans, giving your group plenty of energy to do ALL the activities.
Dinner: Jambalaya Skewers and Spanish-Style Rice
After a long day of hiking, swimming, and exploring, cooking a big meal is definitely the last thing on your mind. Take the load off the campsite prep work with these jambalaya skewers. Much of the prep can be done at home ahead of time, leaving more time for stargazing and ghost stories.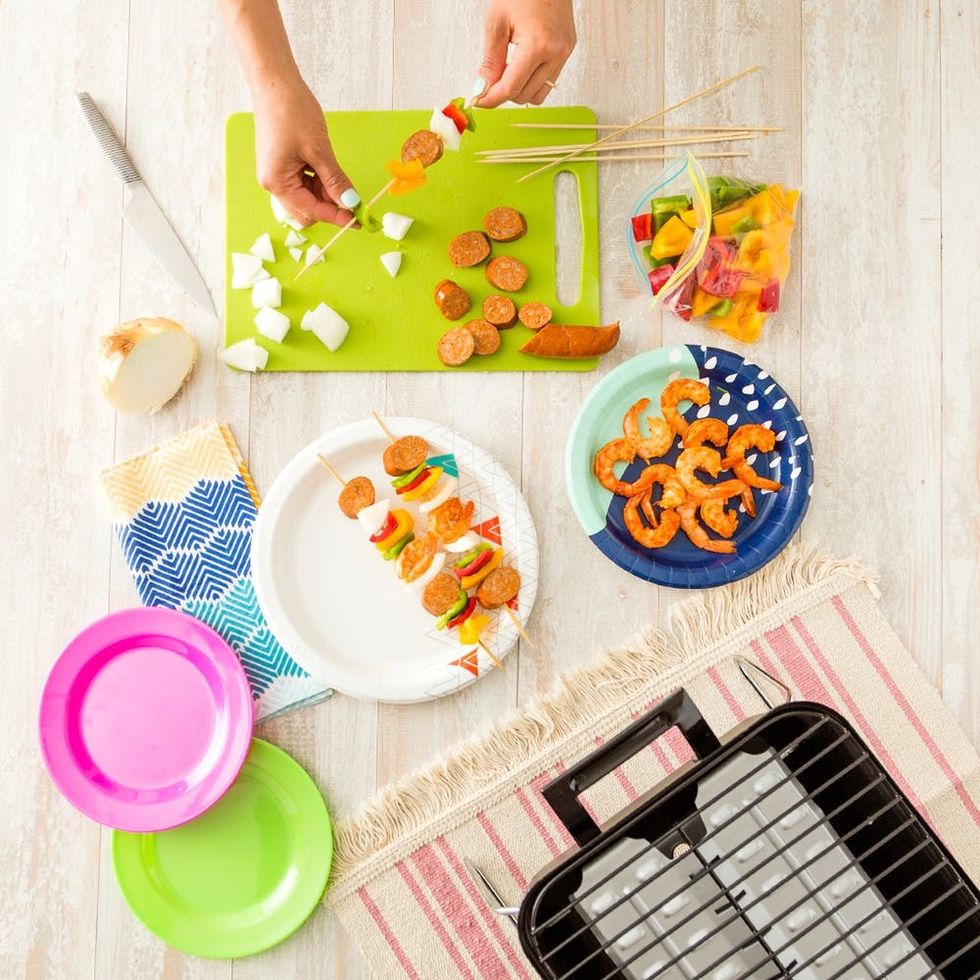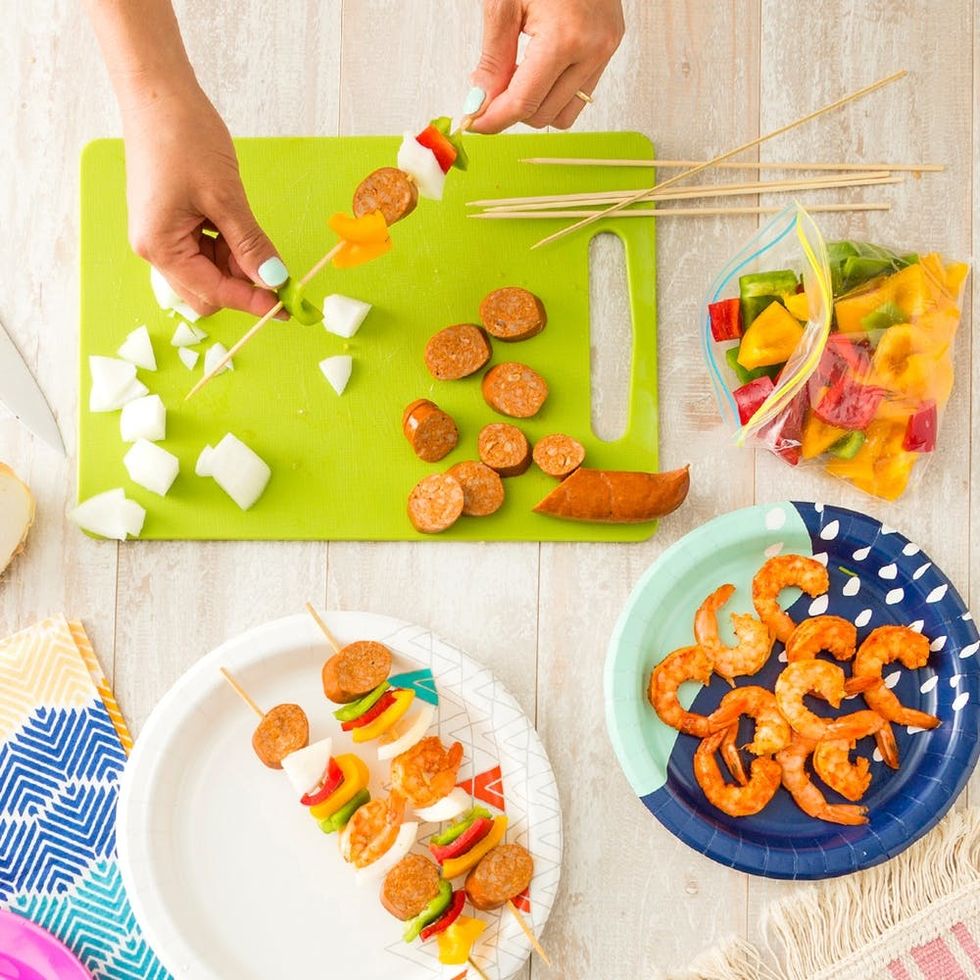 This recipe is easy peasy if you do a little of the prep work at home. Season your shrimp (we even used pre-cooked shrimp) and cut your peppers in advance, so all you have to do is make the kebabs at the site.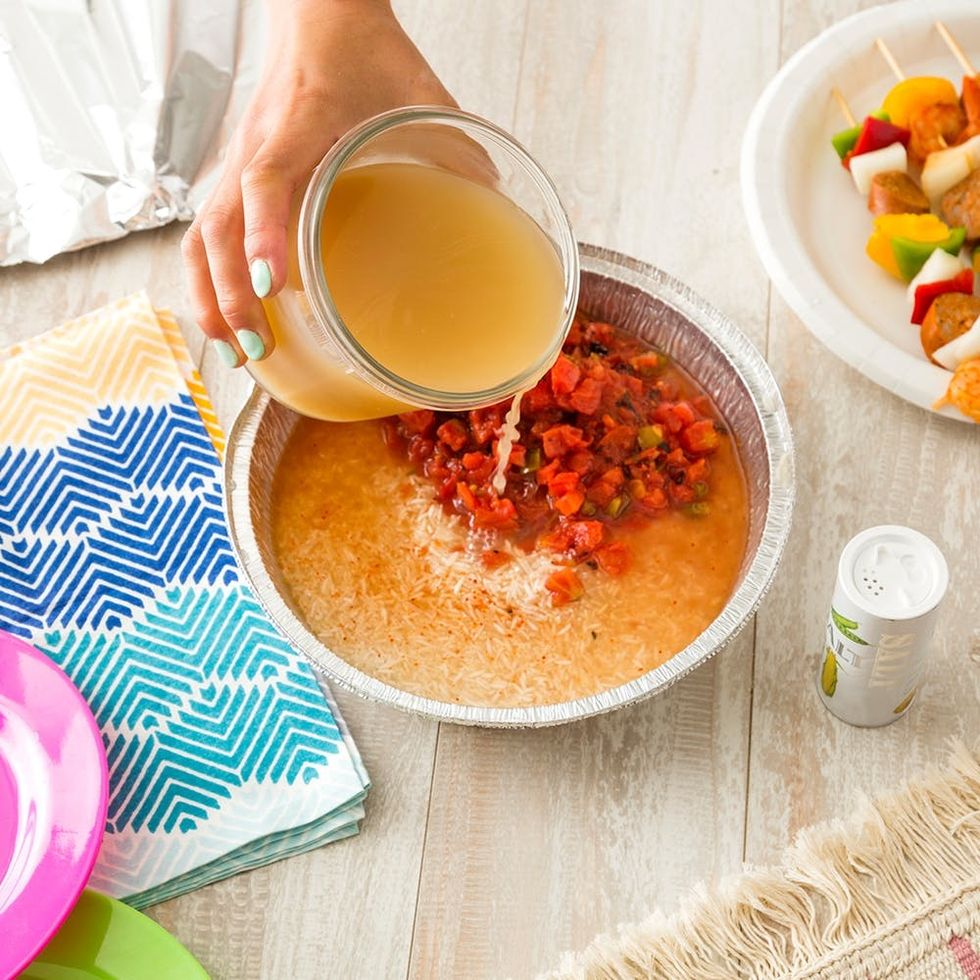 Making rice is surprisingly easier than you would think. All you need to do is give the rice a rinse, add the garlic, salt, tomatoes, and stock, cover it, and throw it on the grill! Granted, it takes a good 30-40 minutes to cook, but you can always do this right away and make your kebabs afterwards.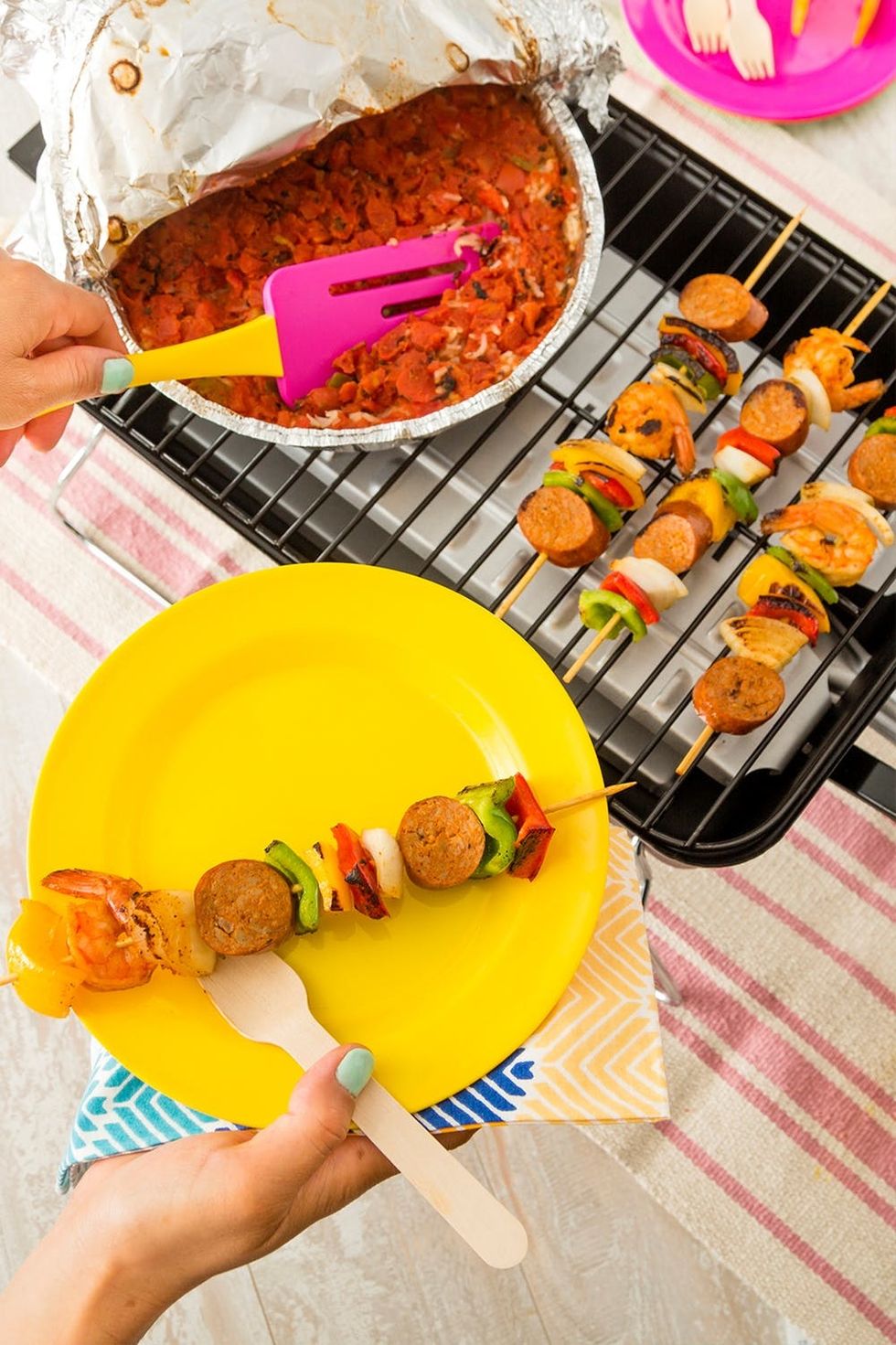 Serve it up hot!
Kebabs are great for picky eaters too. They can just take off what they don't want. Bon appetit!
Dessert: Peach Cobbler
Of course, there's the always reliable s'mores for the campfire. A guaranteed classic, in fact. But why not take your camping dessert game to the next level with a tasty, warm peach cobbler? It's so much easier and cleaner than dealing with melted chocolate and sticky fingers.
Ingredients: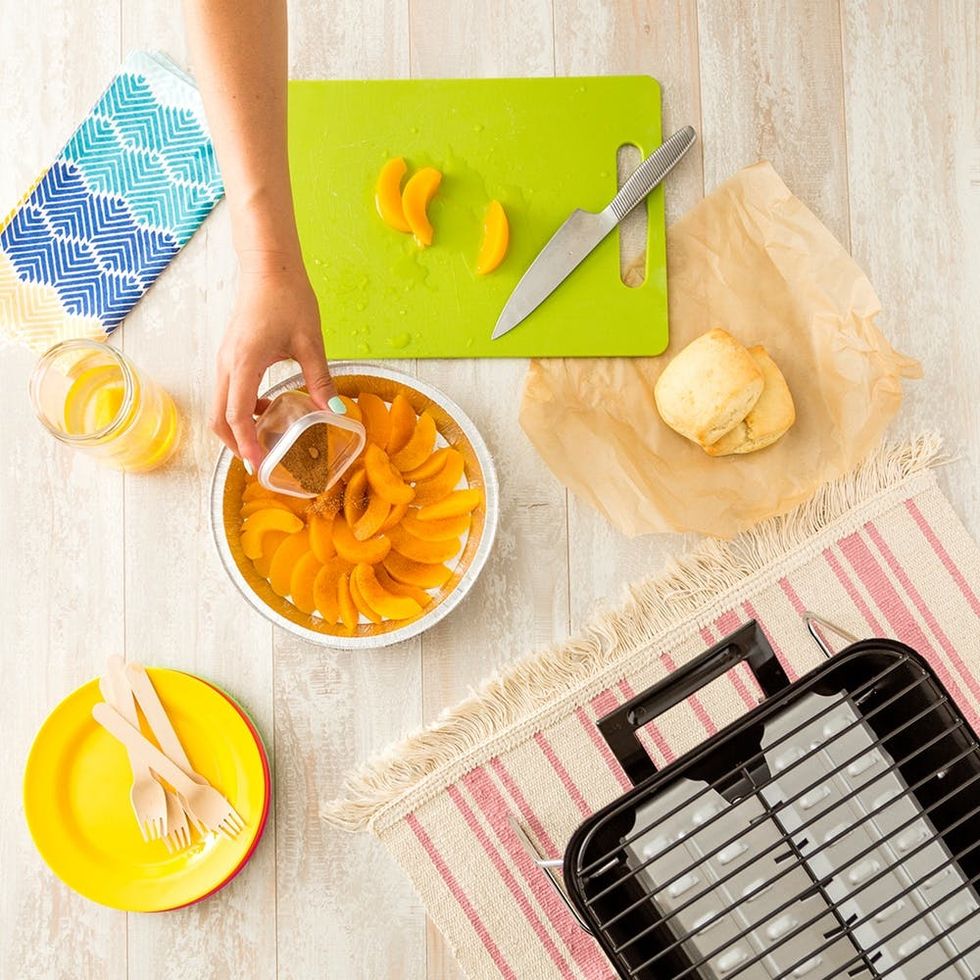 Instructions: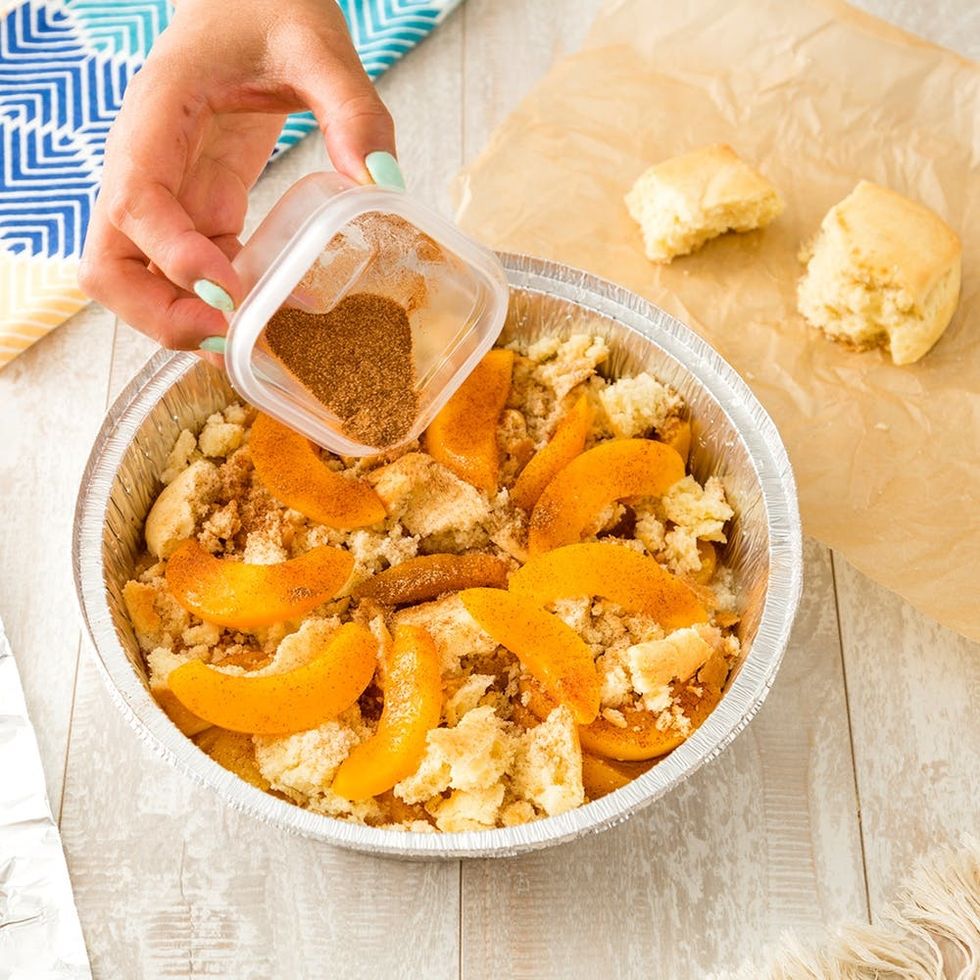 Move over, s'mores — there's a new campfire dessert in town. And this one is easy as pie. Slice the peaches and layer them on the bottom of the tin. Depending on how juicy you want your cobbler, add some of the syrup and sprinkle with the cinnamon sugar mixture. Crumble the biscuits on top and add another smaller layer of peaches and cinnamon sugar. Cover it and toss it on the grill for 5-10 minutes, just enough to warm it up, and serve.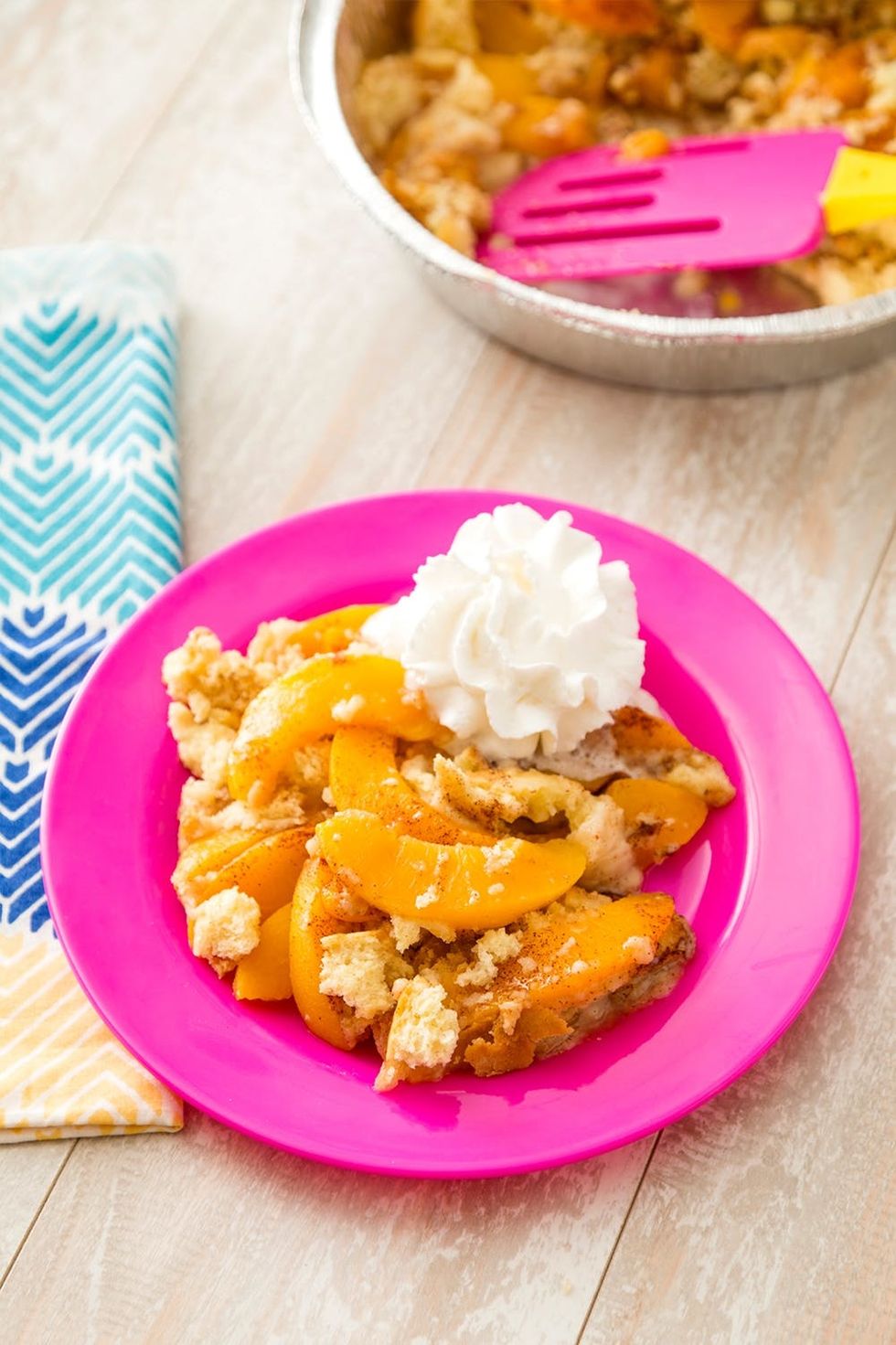 Don't forget to add extra whipped cream!
Ready to get cooking? Grab an Acer laptop and order your ingredients for these three tasty campfire recipes!

Get started with a good laptop. Check out Acer's Spin 7, Swift 7, and Switch Alpha 12 here and post pics of your creative projects using the hashtag #AceTheEveryday.
Sponsored by Acer.
Author: Lindsay Saito, Lee Schellenberger
Recipe Production + Styling: Lindsay Saito
Photography: Kurt Andre
Lindsay Saito
As a Creative Content Producer at Brit + Co, Lindsay is a mover and shaker—cooking, crafting and creating—all day, every day. While away from the office, you can find her adventuring, looking for magical moments and eating tacos.