17 Things We Are Obsessed With from Anthropologie's 2016 Holiday Collection
Dec 06, 2016
The holidays are in full swing and this festive home decor from Anthropologie is everything you need to take them on in chic, sparkling style. Kitschy decorations certainly have their place, but sometimes the season calls for glitz with a side of sophistication. And that's exactly what you'll find here. Twinkle lights with a contemporary twist, impossibly adorable ornaments and clink-worthy cocktail glasses are all waiting to make your holiday home even happier. Scroll down to find your new favorite holiday decor from Anthro, and get ready to make your favorite purchases of the year.
---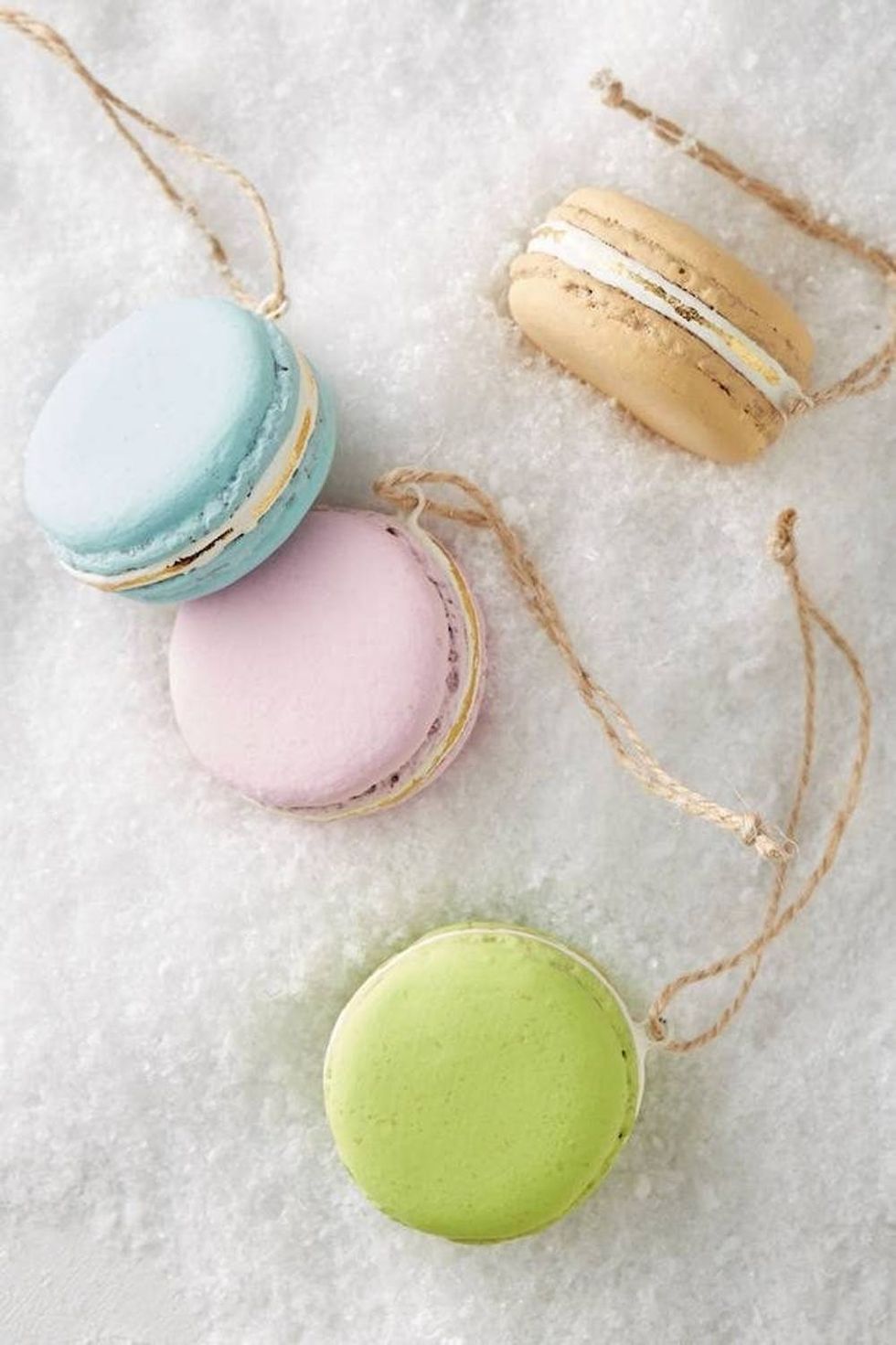 1. Anthropologie Macaron Ornament Set ($28, set of four): These ornaments look good enough to eat, so you may want to keep a few real macarons on hand while you're decking out the tree. For the love of all that is adorable in the world, give your tree the gift of these sweet treats.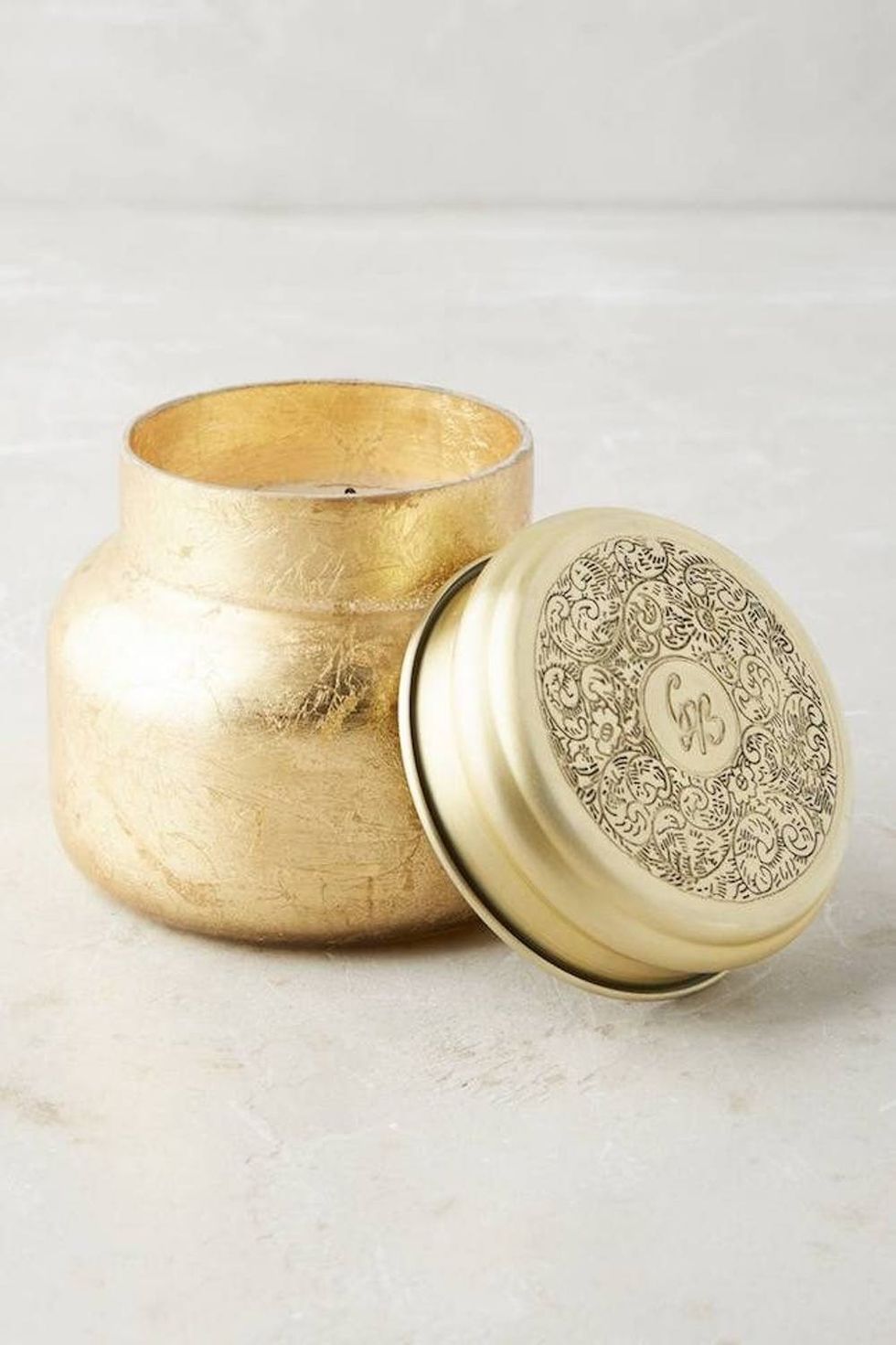 2. Anthropologie Capri Blue Iridescent Jar Candle ($28+): Nothing fills up a room with warm and cozy quite like a big, sweet-smelling candle. And these festive vibe-makers do it like no other, so you might want to pick up a few.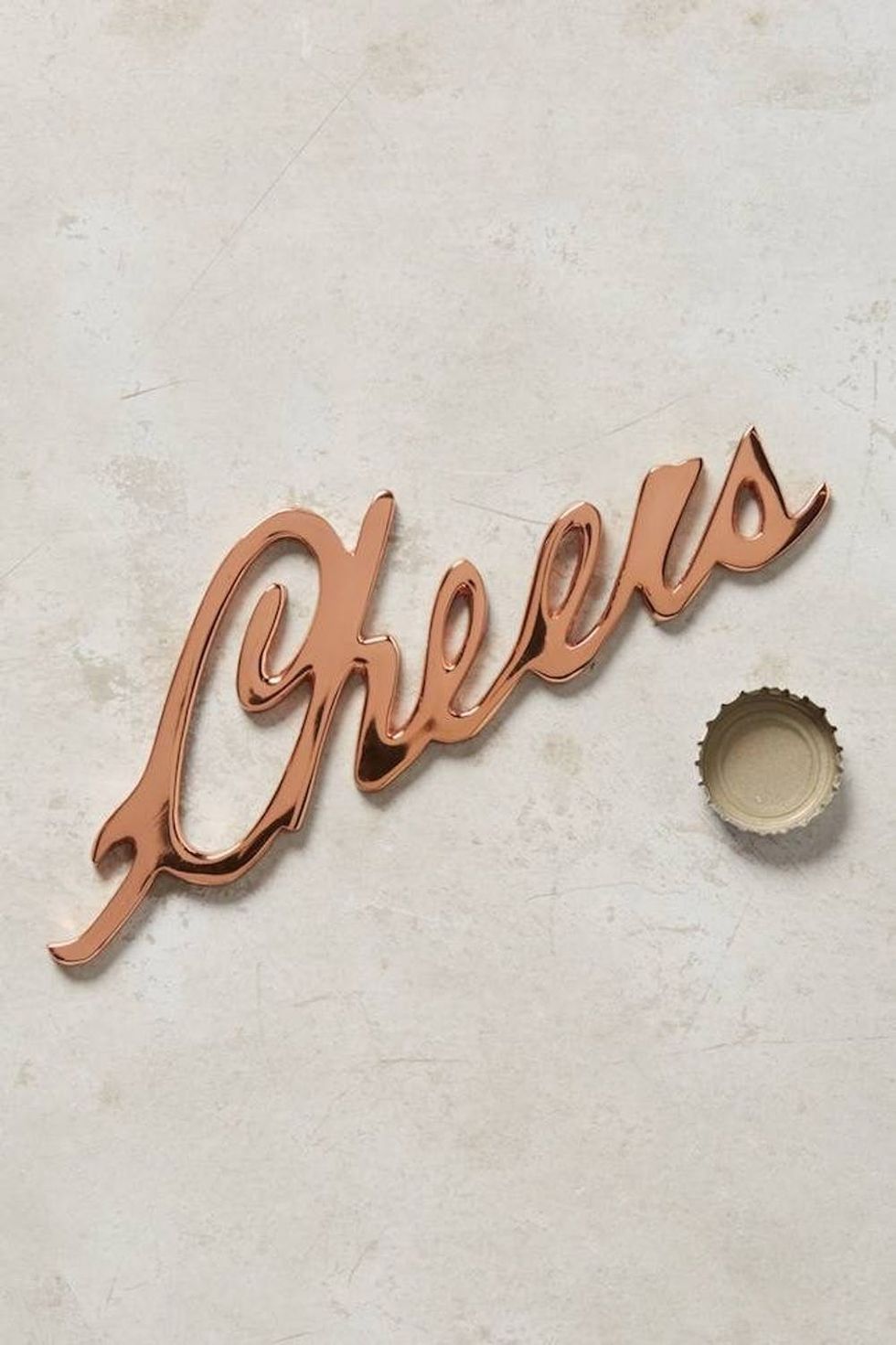 3. Anthropologie Cheers Bottle Opener ($12): Pair this guy with your twinkle lights and greenery for a festive way to welcome the season. Yes, this just might be the perfect holiday accessory.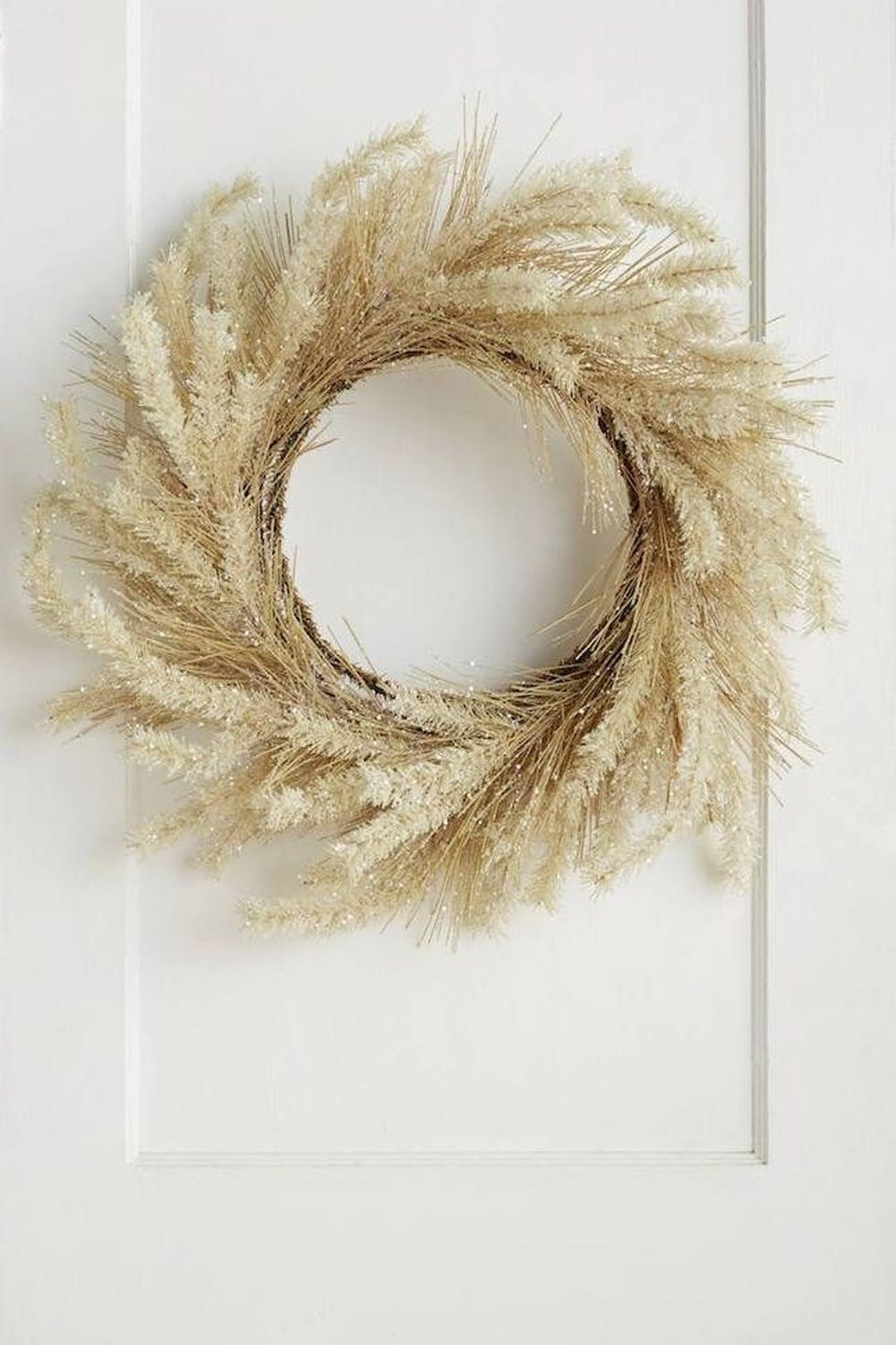 4. Anthropologie Frosted Pine Wreath ($138): Anthropologie has a special knack for showing you exactly what you never knew you needed. This modern take on a traditional wreath is all kinds of lovely.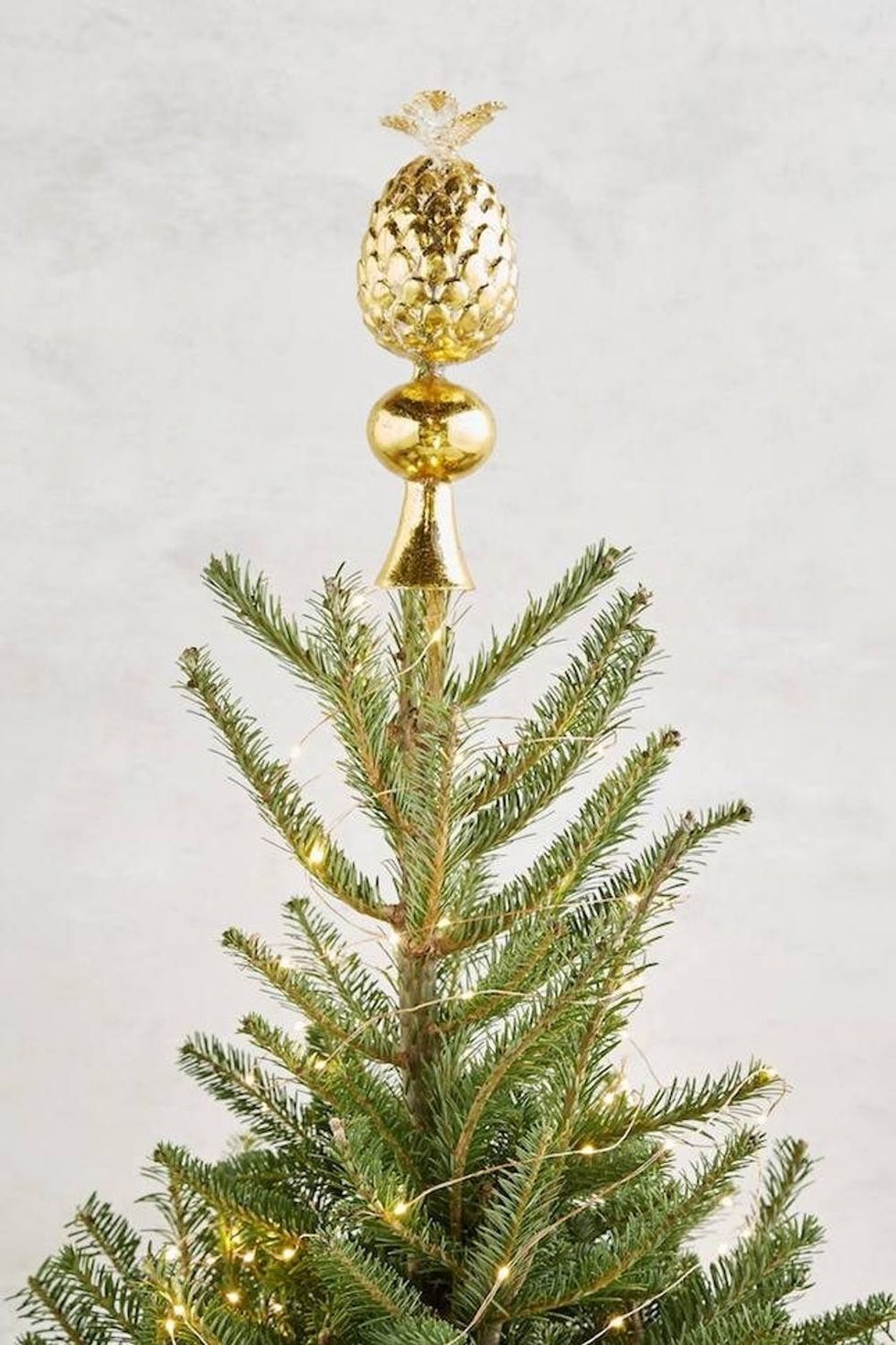 5. Anthropologie Golden Pineapple Tree Topper ($48): It can be so refreshing to switch up an old staple. But swapping that staple for a golden pineapple? Well, that's refreshment to the max. Period.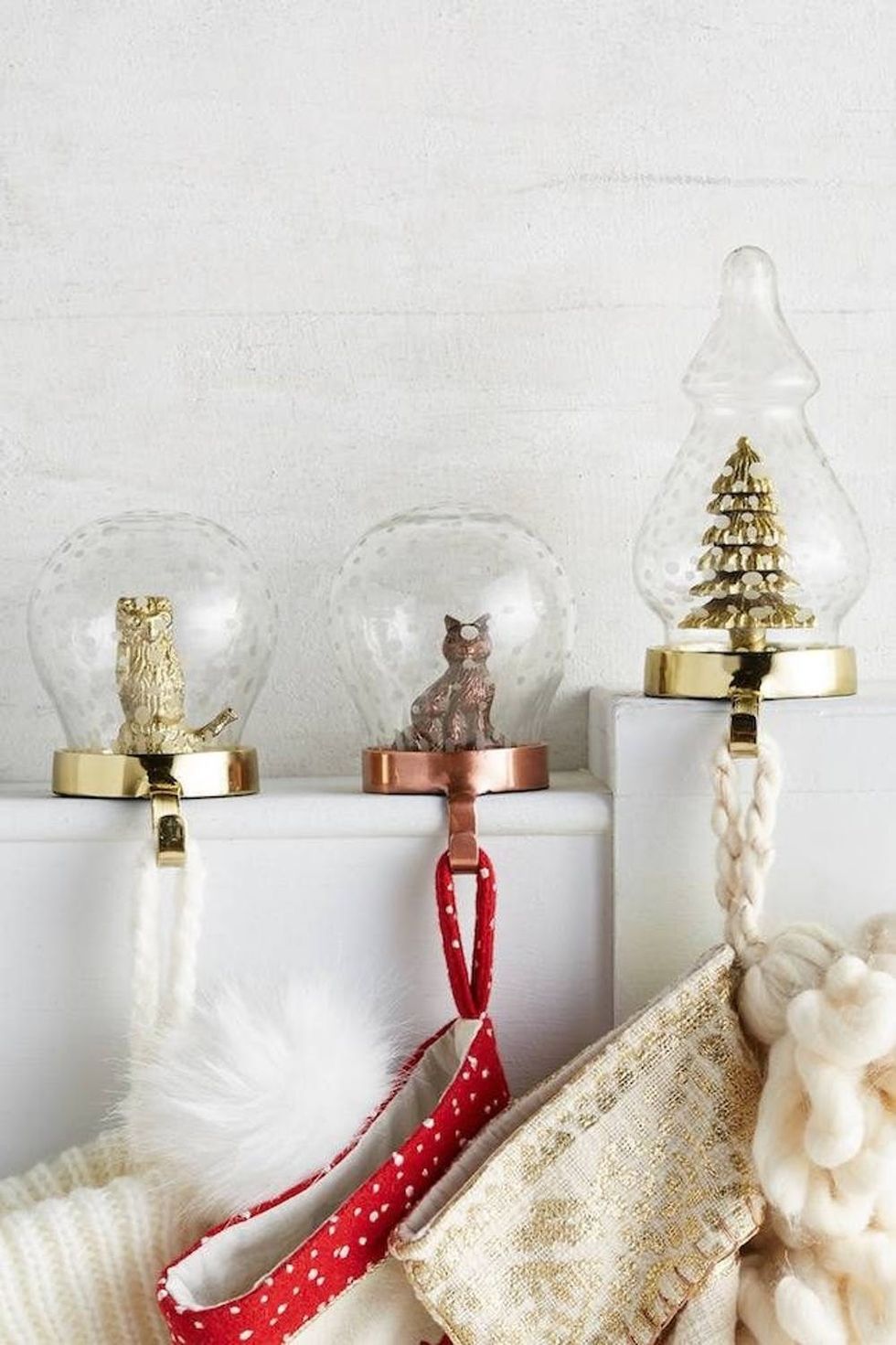 6. Anthropologie Snow Globe Stocking Holder ($32): When you come across practicality that looks this cute, you must seize the moment. In fact, seize all three of 'em.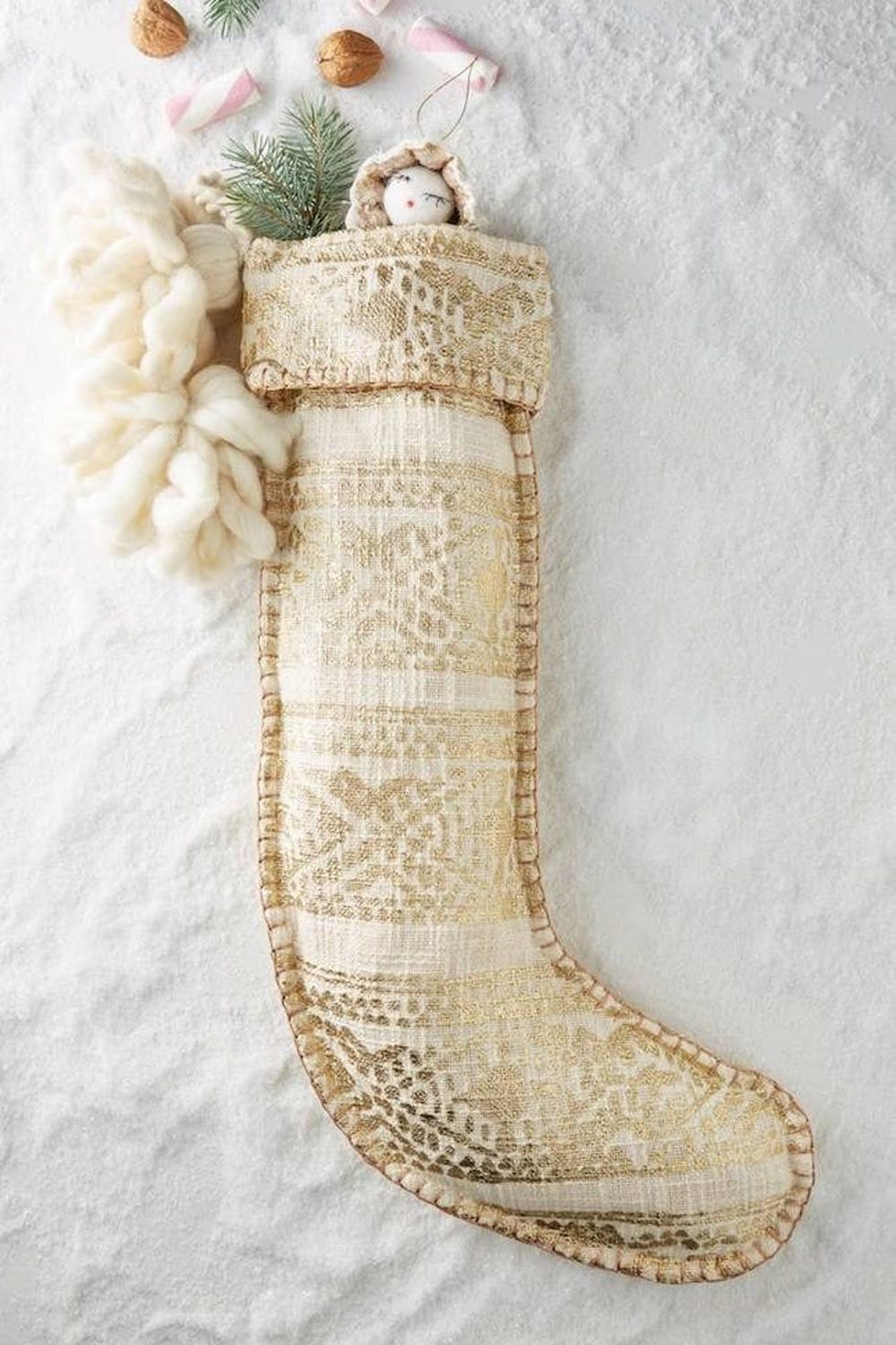 7. Anthropologie Gold Fair Isle Stocking ($38): To go with those perfect stocking holders, you'll probably wish for the perfect stockings to go with them. Wish granted! These stockings go with any Christmas decor scheme, whether you like the traditional red and green, or opt for something pink and preppy.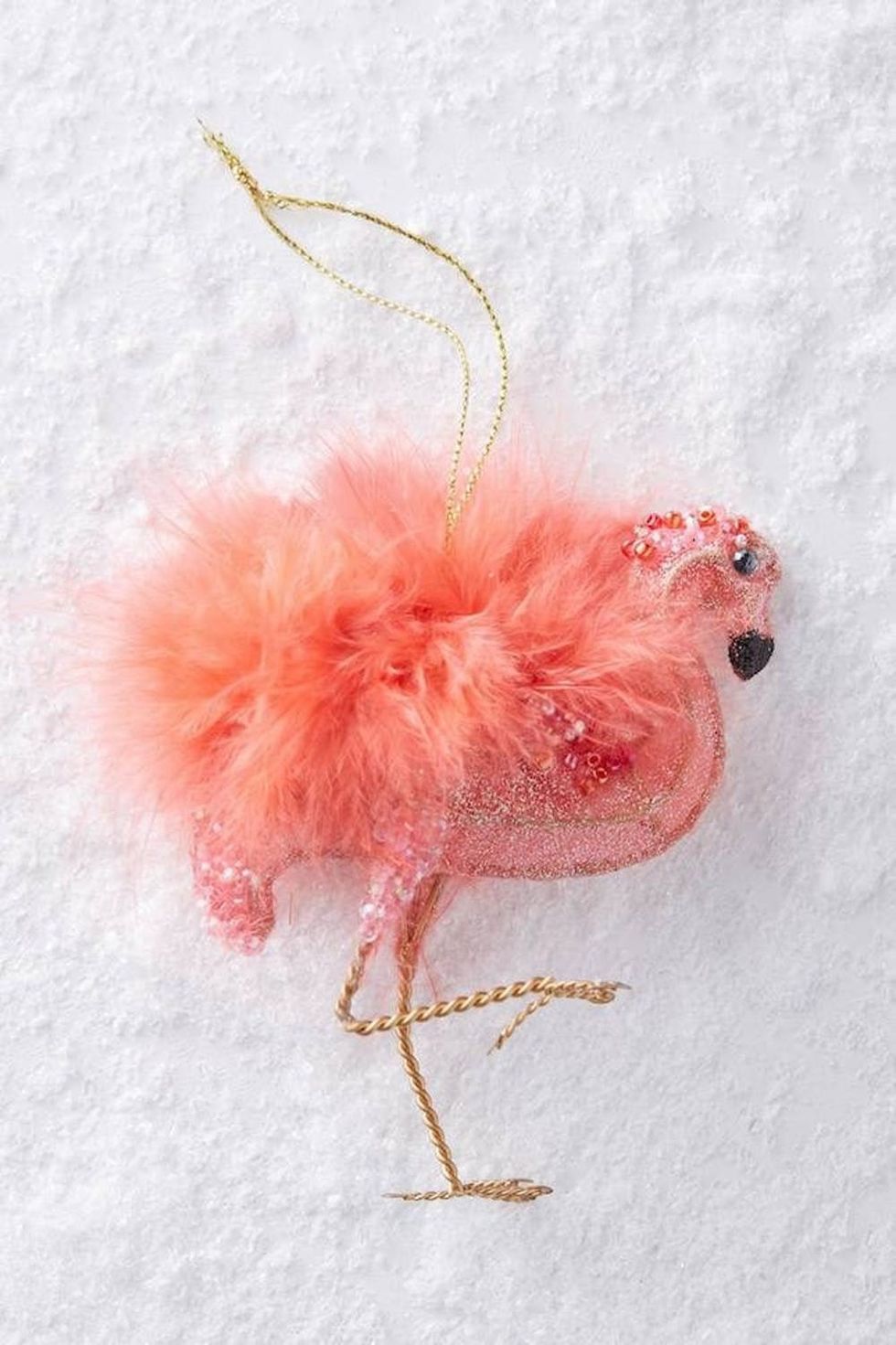 8. Anthropologie Plumed Flamingo Ornament ($20): Sure, there's something to be said for traditional decor. There's just a whole lot more to be said about hot pink plumed flamingo fabulosity.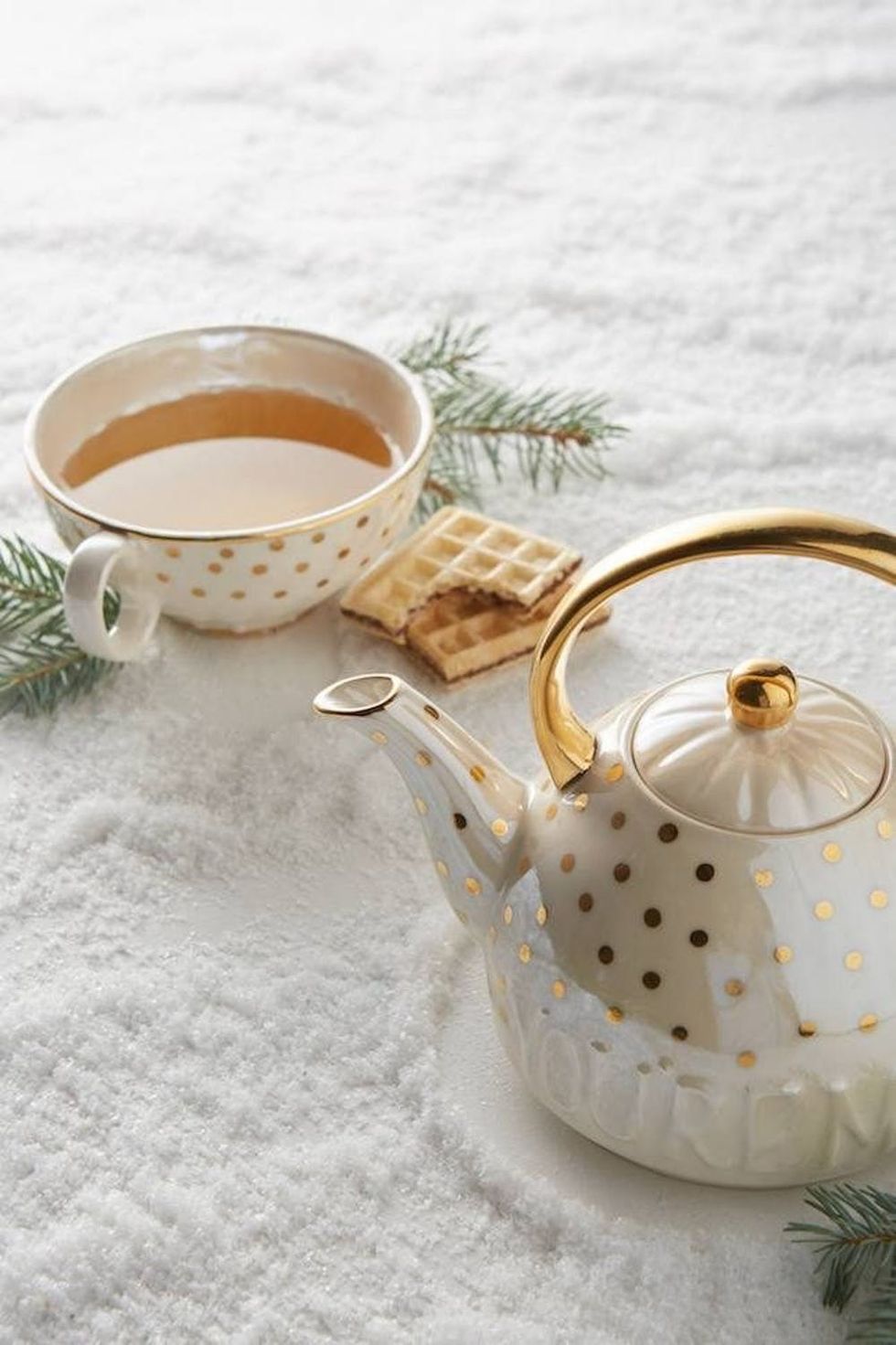 9. Anthropologie Sweet Sentiment Tea Pot ($34): Is this not the cutest thing you ever did see? Serve your holiday guests in style with this sweet little treasure.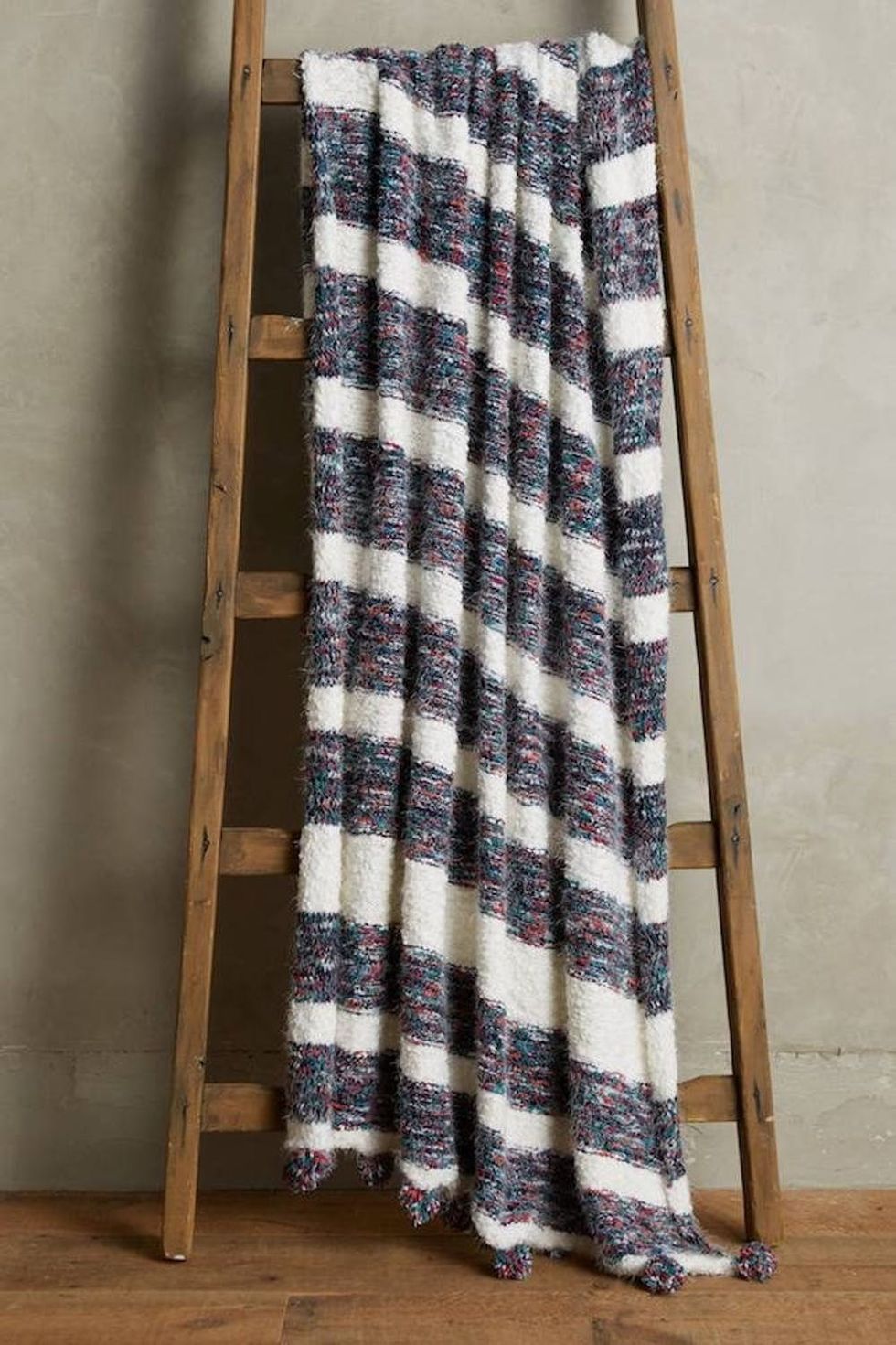 10. Anthropologie Confetti-Striped Throw ($128): Having so much cozy in one place without a soft, fluffy throw to curl up in is a travesty. Don't do that to yourself. You deserve the cozy goodness this blanket brings.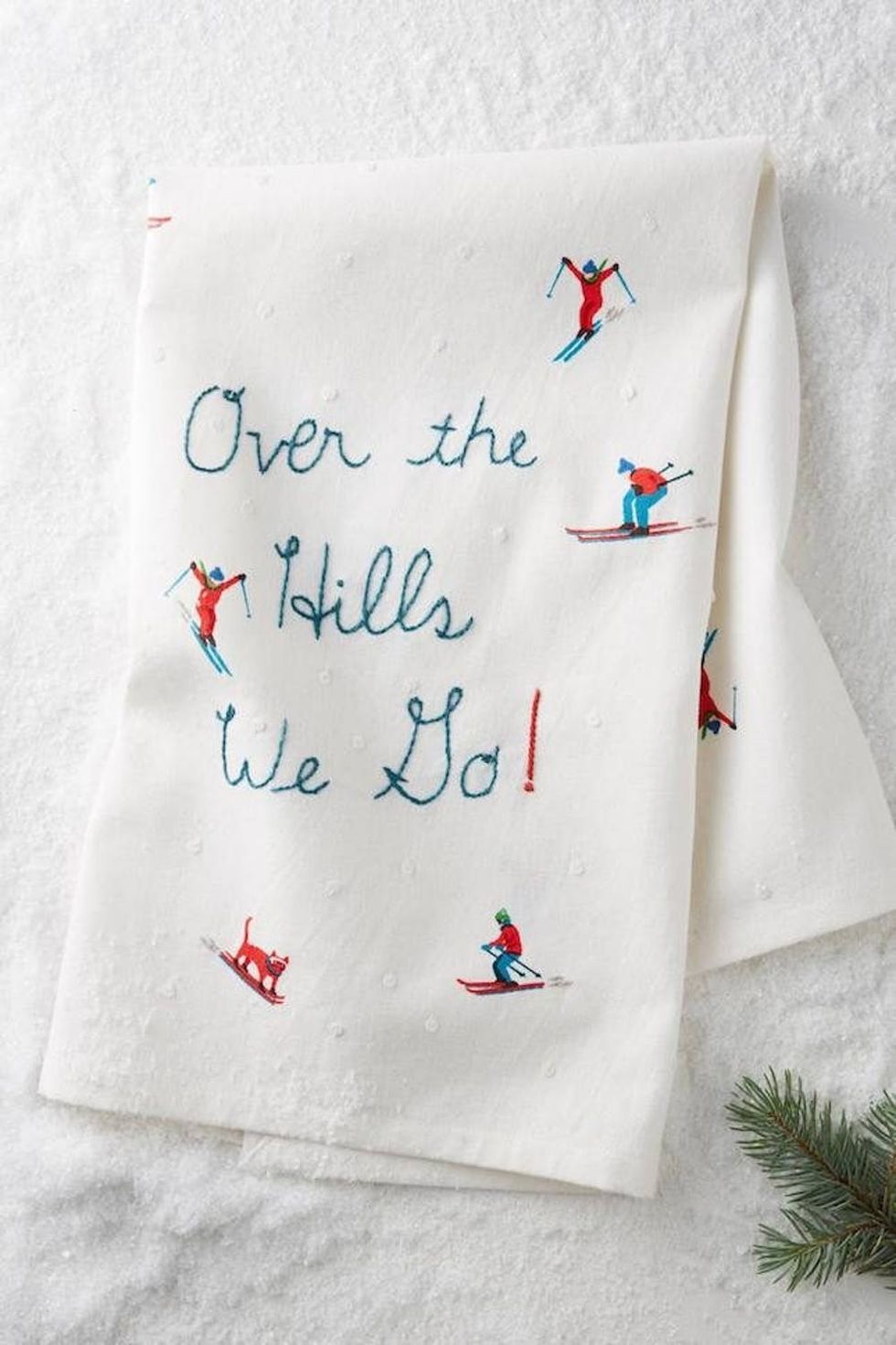 11. Anthropologie Slopeside Tea Towel ($20): With lots of holiday merriment, a little spillage is inevitable. Thankfully, cute embroidery has a way of making clean-up just a little bit easier.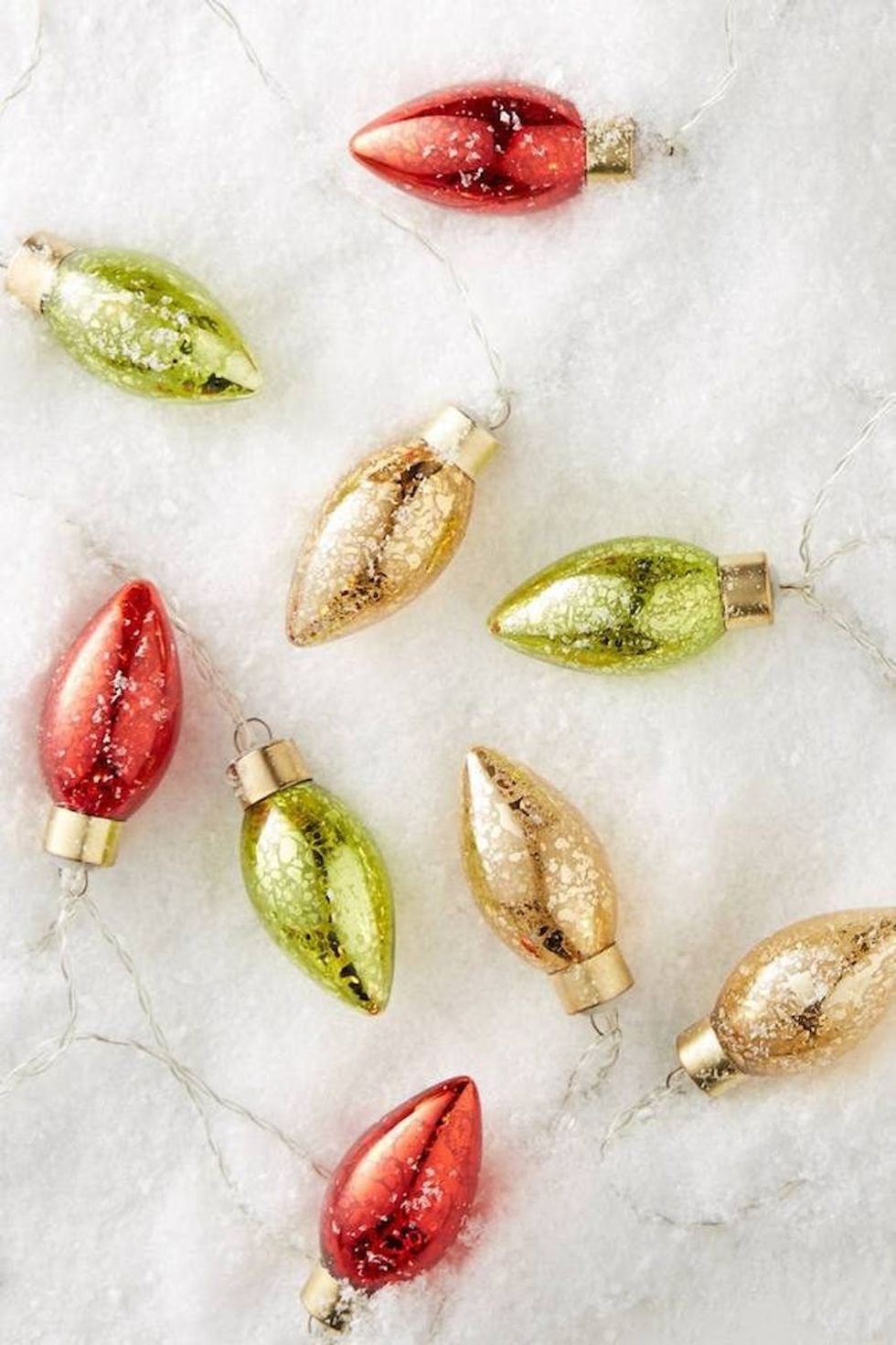 12. Anthropologie Idyllic String Lights ($38): Idyllic, indeed! Give your decor an extra punch of glam with these glitzy gems. They're the perfect accent for any tablescape or mantel this season.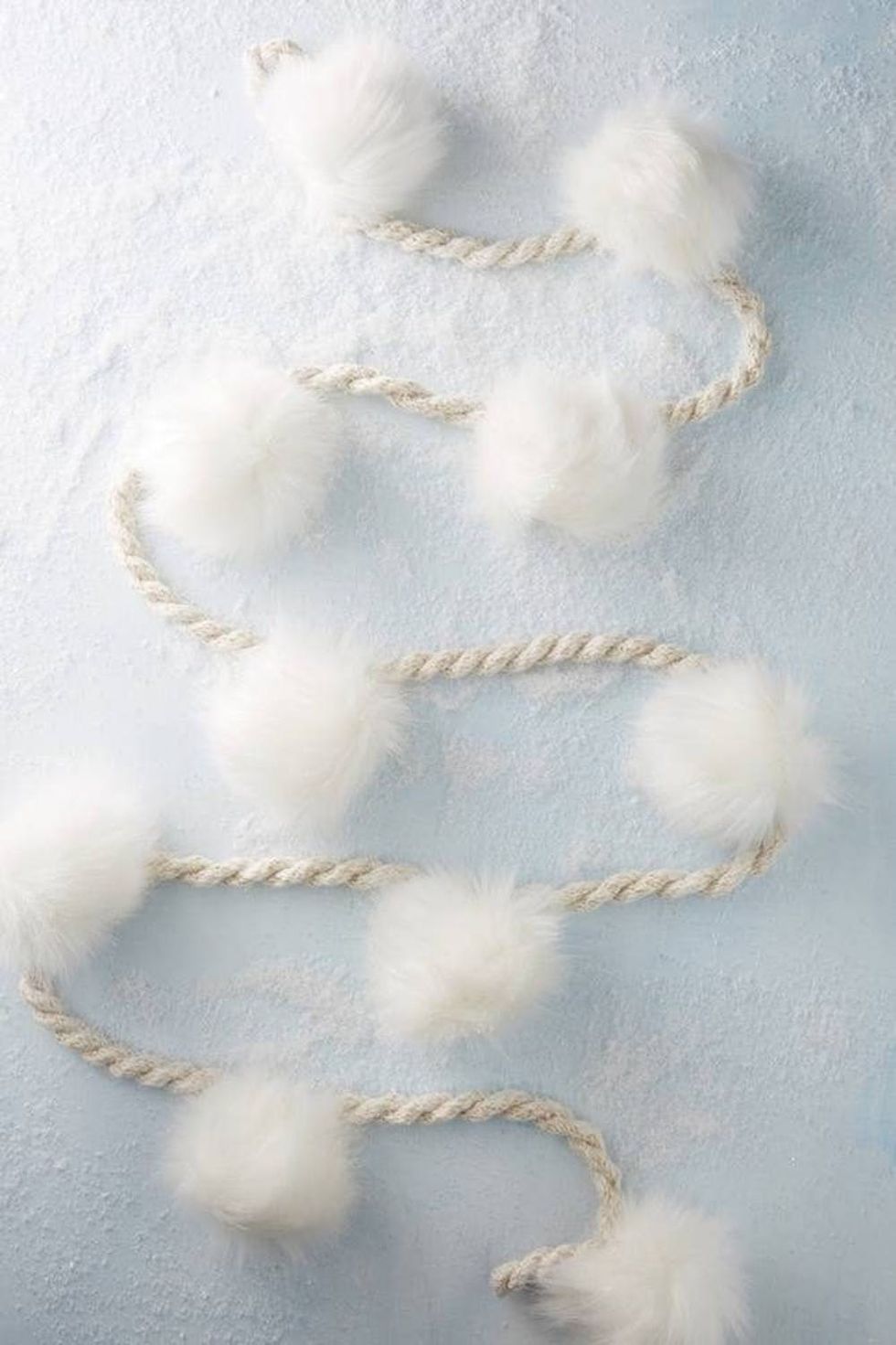 13. Anthropologie Pommed Garland ($38): Why dress up your tree with these festive furballs? Because pom-poms make everything better! But you knew that already.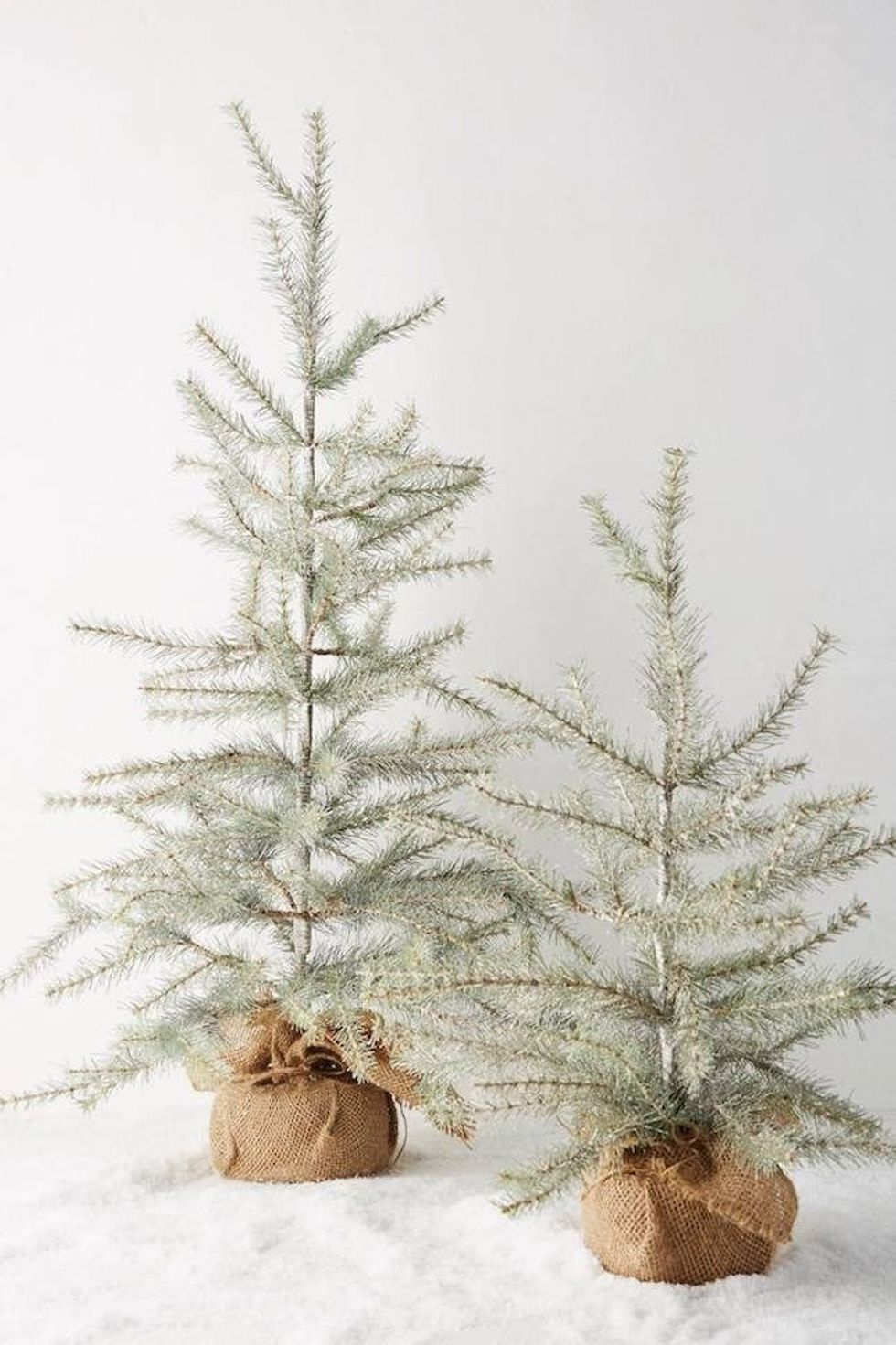 14. Anthropologie Decorative Tabletop Tree ($34+): No frills and full of nostalgia, this is perfect holiday decor for those who dig a minimalist aesthetic. Charlie Brown knew what was up.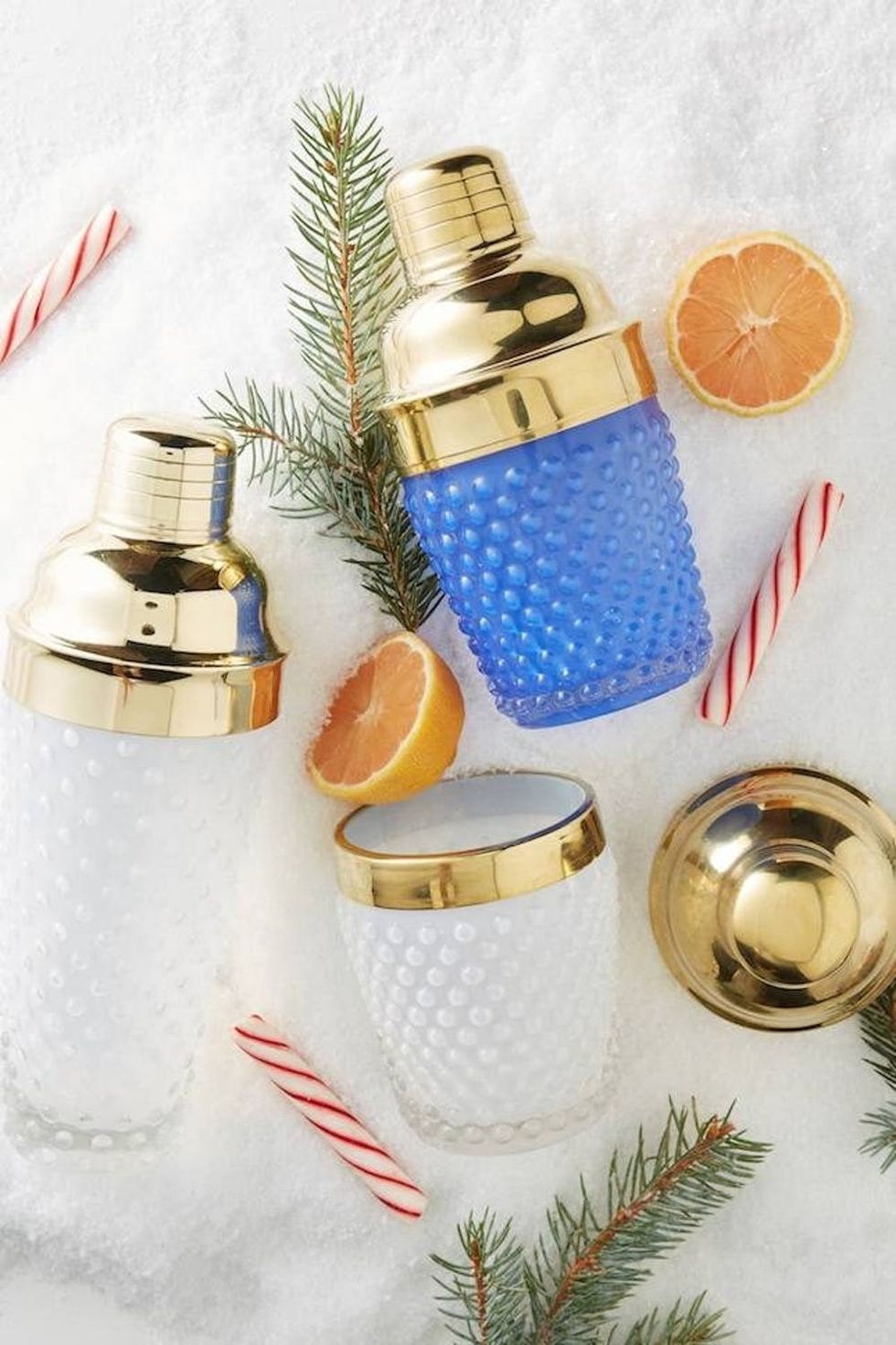 15. Anthropologie Hobnail Glass Cocktail Shaker ($32+): The best holiday cocktails start with a quality shaker. Add style to the mix and what you're left with is gorgeous seasonal utility.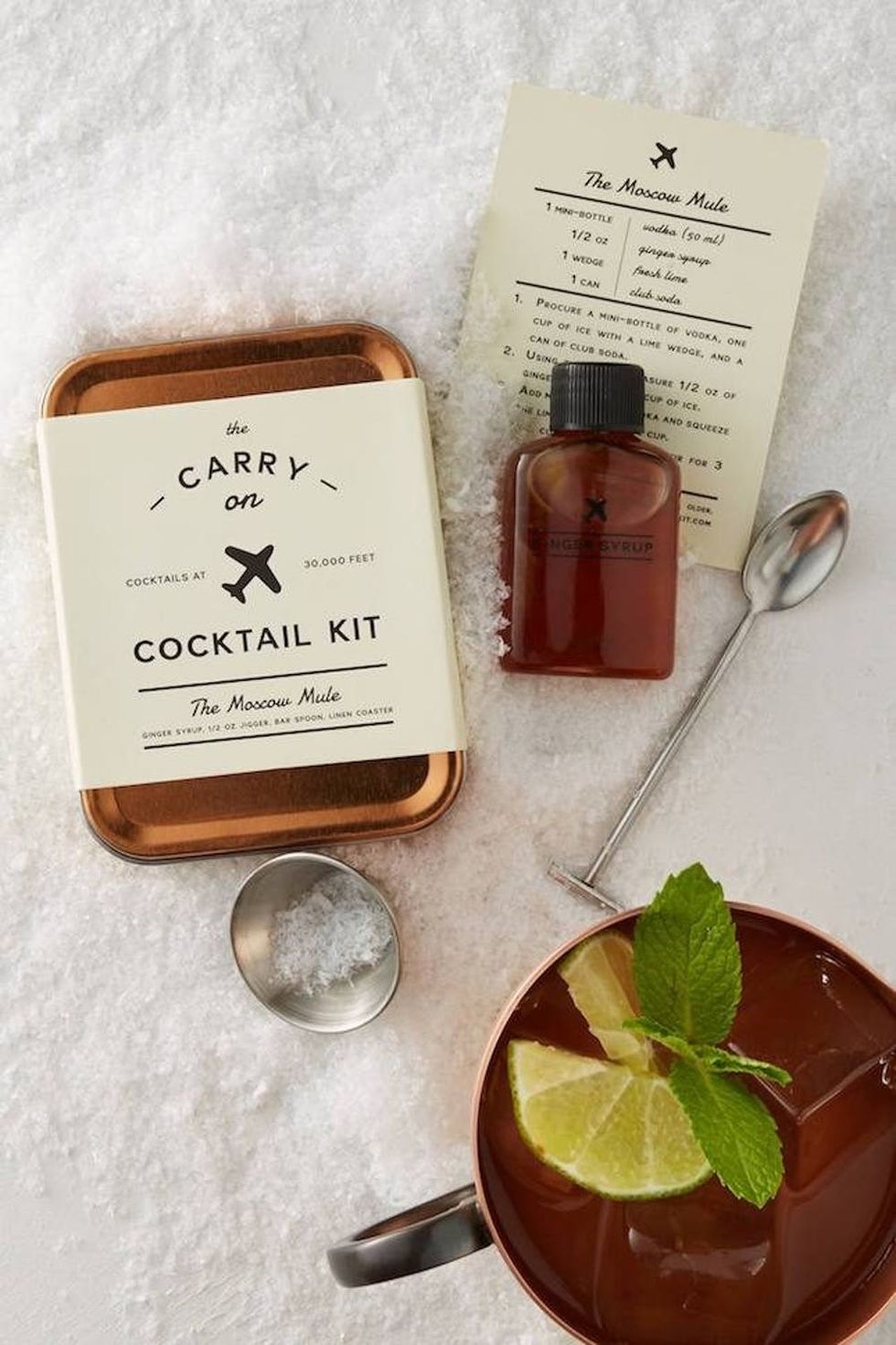 16. Anthropologie Carry On Cocktail Kit ($24): Cute and highly practical, this is a stellar stocking stuffer. Of course, it's also a wonderful option if you need a little liquid relief from the influx of family time.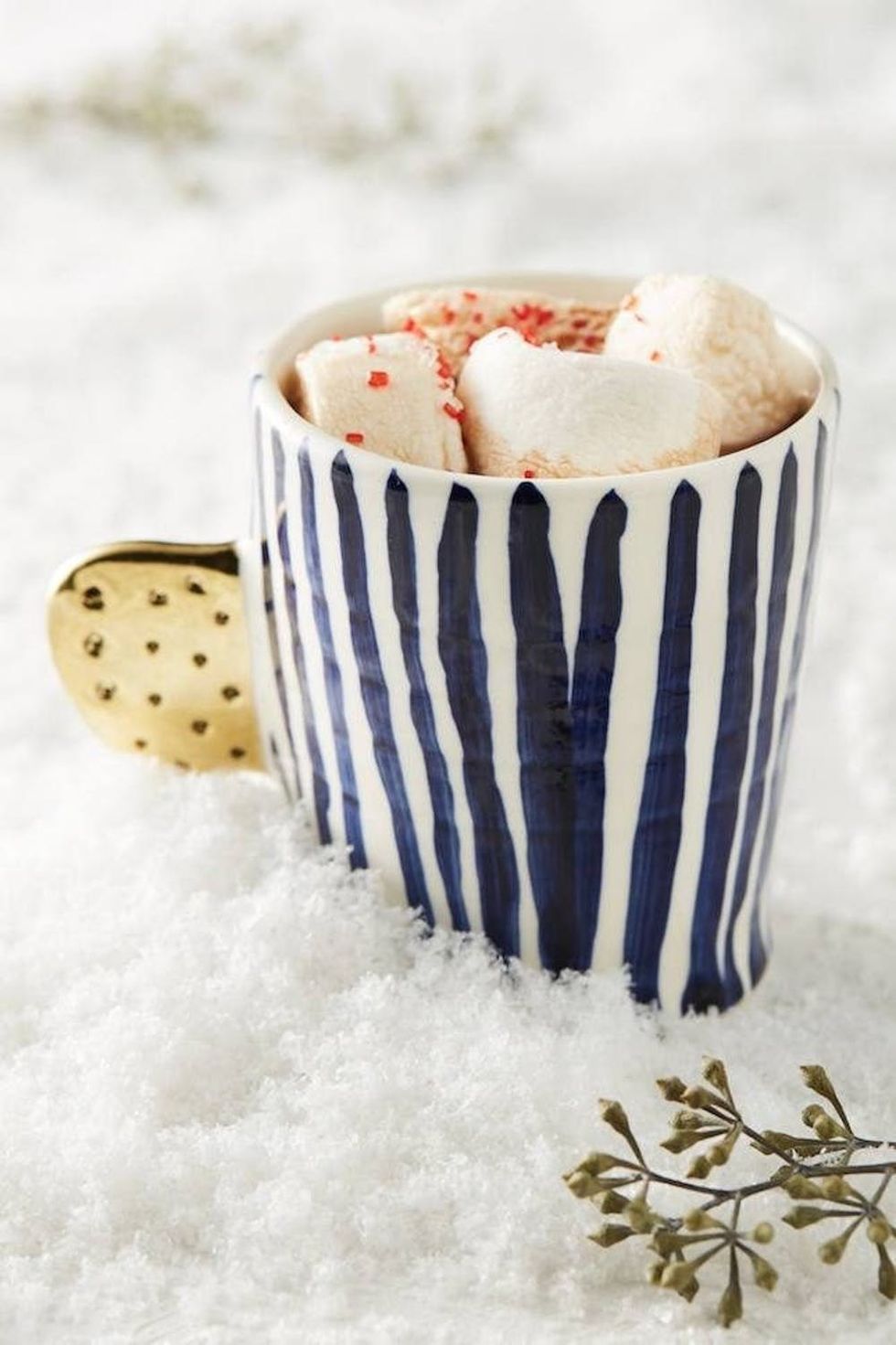 17. Anthropologie Glowing Arbor Mug ($16): Whether your holiday drink of choice is hot cocoa and marshmallows or Bailey's and coffee, a cute mug somehow makes it that much tastier. This has cozy winter evening written all over it.
In the mood for more holiday inspiration? Follow us on Pinterest!
Brit + Co may at times use affiliate links to promote products sold by others, but always offers genuine editorial recommendations.