ASOS Stopped Retouching Its Swimsuit Models and the Internet Is LOVING It
Jun 30, 2017
In a major win for body positivity, ASOS, one of the biggest players in the e-commerce game, has taken a stand against retouching their swimwear models. Instead, the online retailer is opting to show these real women exactly as nature made them — stretch marks, acnes scars, and all.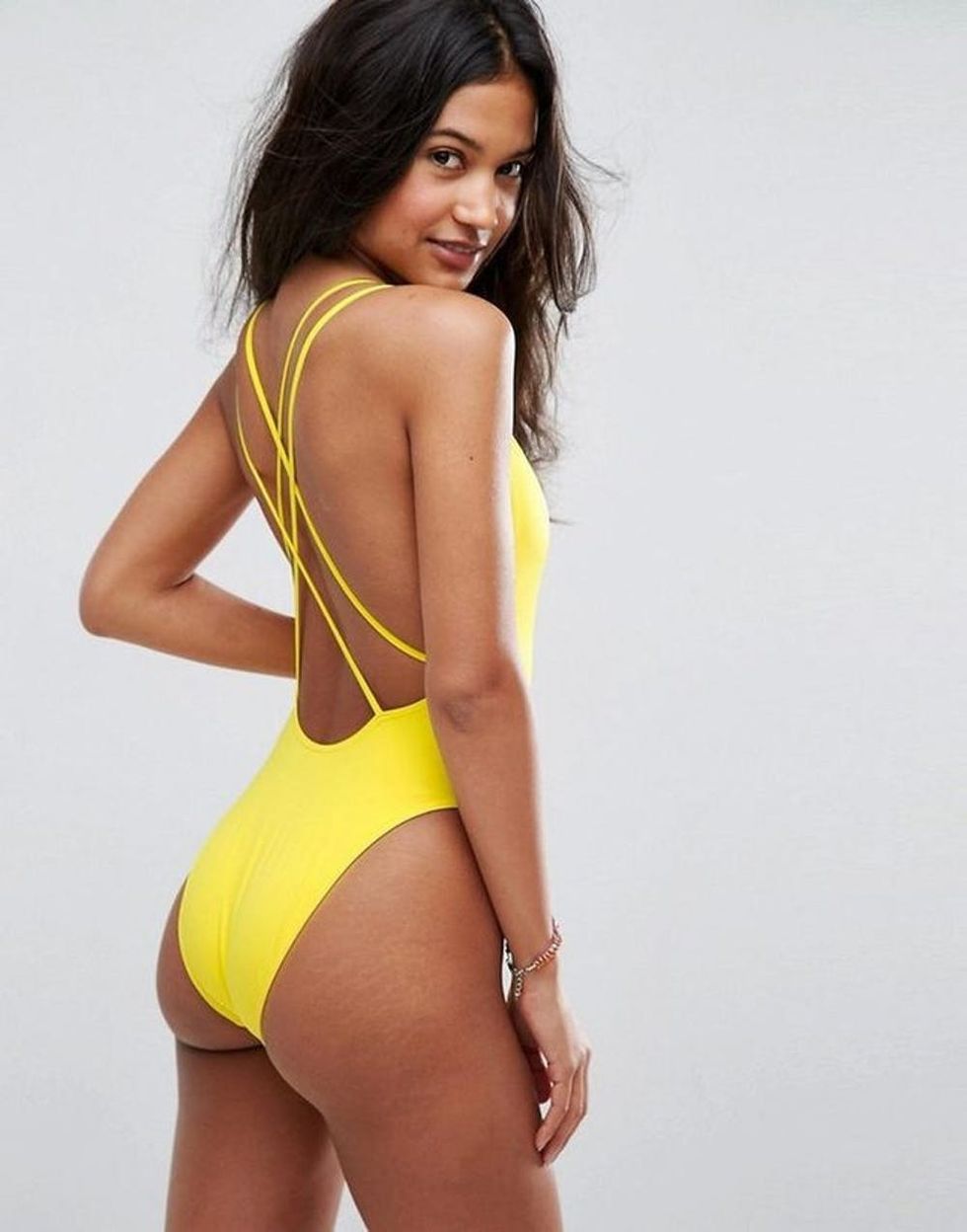 ---
In an industry that is riddled with inconsistency in its imagery, shoppers want to see that the models showing off clothes are just like them — real. The photos show that stretch marks and acne scars don't make the models any less beautiful (why would they?!), and they don't steal focus from the task at hand: shopping for stylish swimwear.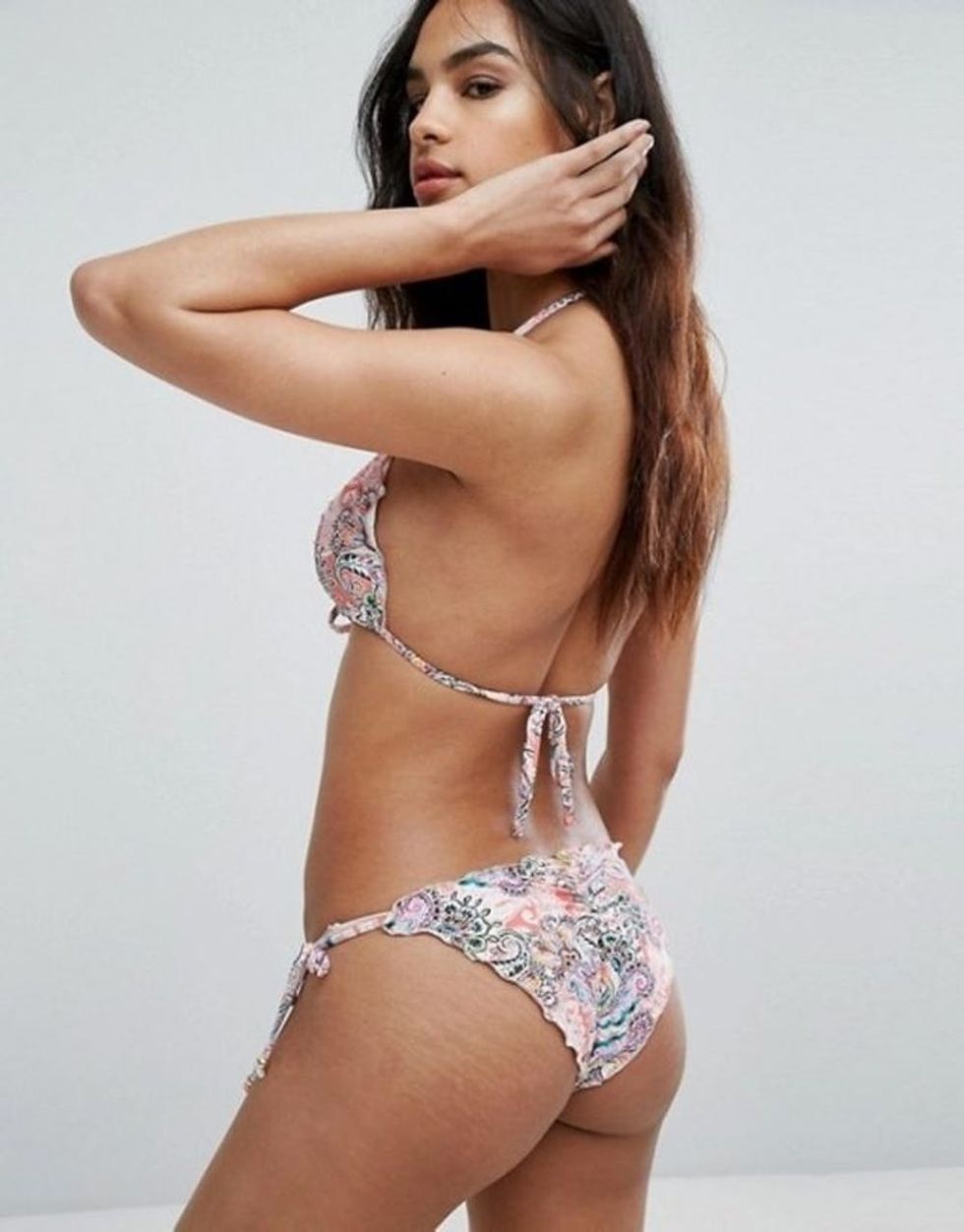 Eagle-eyed fans noticed the subtle change and took to Twitter to celebrate the brand on prioritizing, not hiding, natural beauty. It's fair to says, ASOS is getting some major props:
Thank you @ASOS for showing the world what reality is!! Stretchmarks are real life and everyone has them. We appreciate the no retouching!

— Bryana (@bryhemedinger) June 29, 2017
So impressed with @Asos for not airbrushing the models stretchmarks👏🏼👏🏼 She looks amazing! pic.twitter.com/OKEZinpjKe

— Amy🦄 (@amyrowlandsx) June 28, 2017
Kudos to @ASOS for showing models with stretch marks and not retouching! 👏🏻

— Danielle ✖️ (@cooperjosiahdd) June 29, 2017
@ASOS have really chilled out with airbrushing & editing their models & I LOVE it! 👏🏼

— Savannah Jade (@Savannah_JH92) June 29, 2017
show me something natural like ass with some stretchmarks, asos! <3 pic.twitter.com/Qh8Oruldty

— verena bogner (@verenabgnr) June 30, 2017
Well done @ASOS for not airbrushing the models stretchmarks they look amazing 👏🏻👏🏻👏🏻 https://t.co/OLyVMNUiLm

— Luke Hill (@LukeHill_99) June 30, 2017
so nice to see a model without photoshop, she is gorgeous without airbrushing stretch marks👙 @ASOS pic.twitter.com/6f1TVFKDjc

— lu (@ElizaStaples) June 29, 2017
As someone who has always been ashamed of her stretch marks & felt I was the only 1 of my friends to have them, @ASOS are my #MVP! #asos ❤️ pic.twitter.com/nVbtg3p8Hr

— ❤️AffairWithBeauty💋 (@LoveaffairwithB) June 29, 2017
Very impressed with @ASOS & their lack of airbrushing! Other companies, take note. The models still look INCREDIBLE, too! Real beauty 💜

— Jessaaa (@Jessicat_beauty) June 29, 2017
It might be a small step, but it's a step in the right direction toward showing real bodies in photos. ASOS sent a strong body positive message by refusing to airbrush their models, and showing that women of any size can have (and show off) stretch marks. Keep on keeping on, ASOS!
How do you feel about ASOS's confidence-boosting move? Tell us @BritandCo!
Brit + Co may at times use affiliate links to promote products sold by others, but always offers genuine editorial recommendations.
(h/t Instyle; photos via ASOS)
Elyse Roth
Elyse Roth is a freelance writer and editor who is a midwestern transplant in NYC. She loves to explore the city, plus you can find her at a Broadway show or the ballet usually once a week. When she's not finding things to do in New York, she's thinking about where she can travel next. She's combined her love for food and TV into a blog where she makes food eaten on her favorite TV shows at tvdinnerblog.com.
Style News