6 Hacks for Eating Healthy at a Bachelorette Party
Apr 22, 2016
A girls' night out on another level, a bachelorette party is the ultimate BFF bonding event. While hitting the town to relive crazy college nights and down delicious drinks is an amazing way to have the best bachelorette party ever, an overly indulgent night out or a foodie destination bachelorette party can derail the good habits you've been working so hard to build. To get the scoop on how to stay healthy while having a great time, we talked with Megan Roosevelt, a registered dietician and the founder of Healthy Grocery Girl. Read on for her healthy eating hacks to put to use next time you're celebrating one of your fave brides-to-be!
---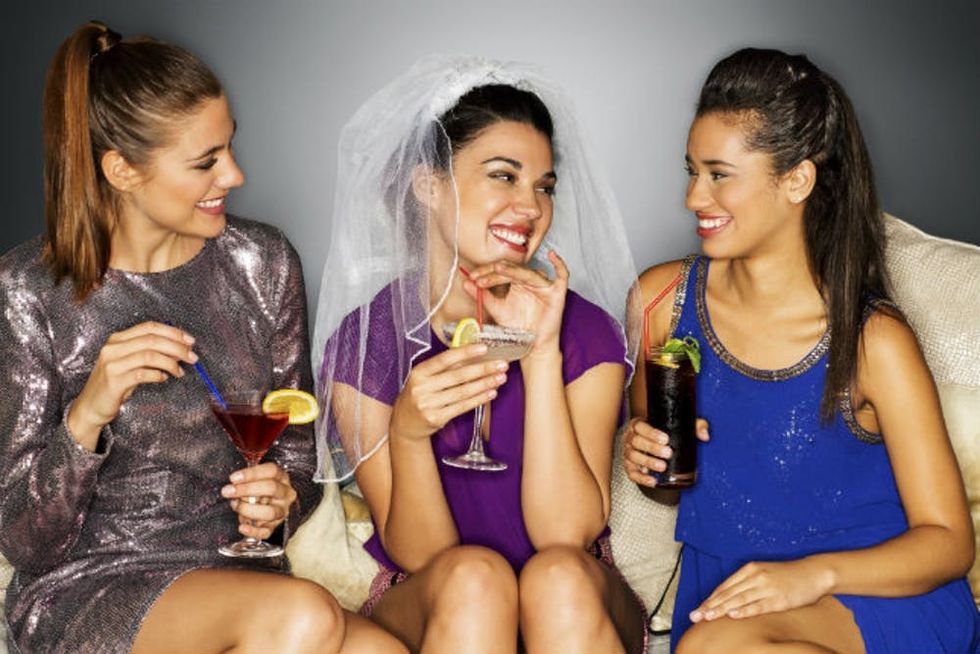 1. Eat a well-balanced meal before you go. Megan says, "It's important to eat a protein and/or healthy, fat-rich meal before a night of cocktails and drink." Because protein and fat digest slowly, your healthy meal will do you heaps of good by helping to manage your blood sugar and energy levels. Since it will help you feel full longer too, it's a solid pre-emptive strike against spontaneous snacking later!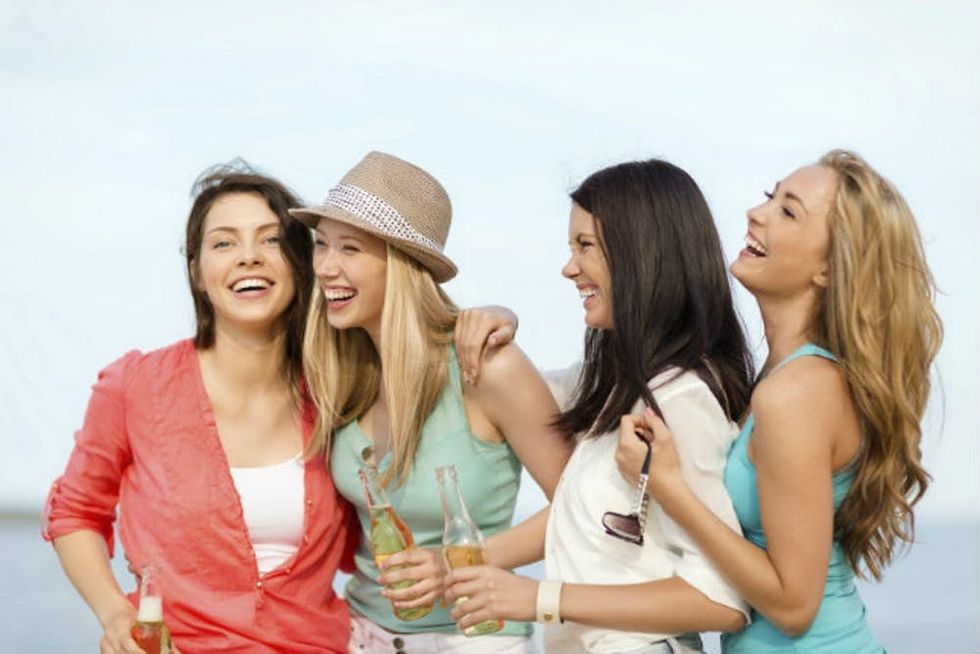 2. Stay hydrated with these bar tricks. Dehydration can do a doozy on your body, causing you to feel super sick. To ensure it doesn't happen to you while celebrating the bride-to be, Megan advises you to "drink 16 ounces of water in between every alcoholic beverage. Hydrating can reduce the effects of a hangover and help you consume less alcohol overall." If remembering to switch your beverages each time is tricky, she says, "Ask for extra ice with your cocktail — and drink SLOWLY. The ice will melt and dilute your beverage, helping to increase your water intake."
3. Avoid sugary cocktails and order these instead. Megan says, "Drinks that are high in sugar and calories can leave you feeling bloated, sick to your stomach and lead to a heavy hangover. Make a healthier choice by order white or rosé wines — they're generally lighter and have fewer calories than red wine." We love her second tip too, which is to order half wine and half sparkling water. Still tasty, but you can cut calories, sugar and alcohol intake in half while still enjoying yourself.
4. Opt for these yummy mocktails. Whether you don't drink or have a reason to avoid alcoholic indulgence, there's no shame in ordering a mocktail. Get festive and fancy with Megan's suggestion: sparkling soda water with a splash of fruit juice, a wedge of lime and a few bitters. We promise that no one will notice or care that your beverage is non-alcoholic, so long as you feel good and are having fun.
Krista Gray
Krista Gray is a web producer and freelance writer who lives in San Francisco. When she's not working with clients through her company GoldSquare, she loves reading, traveling, and learning new things.
Health