5 Must-Haves for a Sleepover With Your BFFs… Even If You're 30
Sep 30, 2015
For those of us who grew up on TGIF, Friday night sleepovers were the highlight of the week. We'd head over to our bestie's house after school with our sleeping bag in tow, singing the theme song to Full House and giggling as we discussed which ice cream flavor we were going to pick for our sundaes.
---
Feeling nostalgic? We thought so. Well, take all of your childhood memories and siphon them into an epic night with your gals, because who said you can't have a sleepover with your favorite ladies in your 30s? We didn't. And in fact, we fully support it. Today, with our friends over at Bon Appétit Pizza, we're bringing you five must-haves for the ultimate sleepover.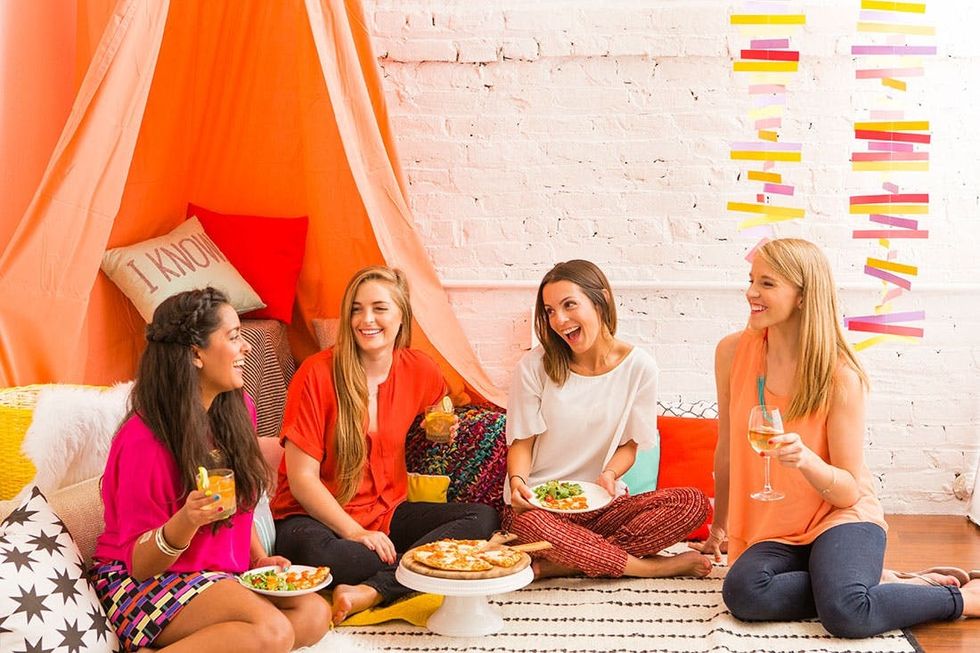 How to Feed Your Guests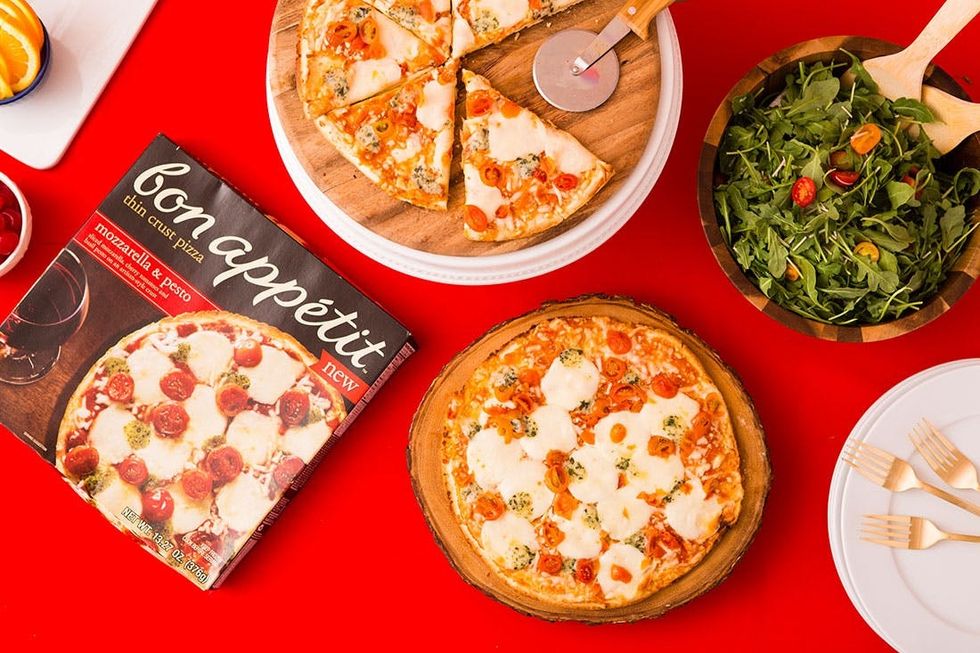 Okay, let's start with food — the most important part of the night, I dare say. Meals are the perfect time to hang and chat and connect with your gals, and just like kids, your lady friends will go wild for pizza.
Bon Appétit's mozzarella and pesto pizza is divine with its artisanal thin crust and flavorful ingredients, and it's easy to prepare — just pull it out of the freezer and pop it into the oven. Pair pizza slices with a salad and a bevvie for the perfect meal.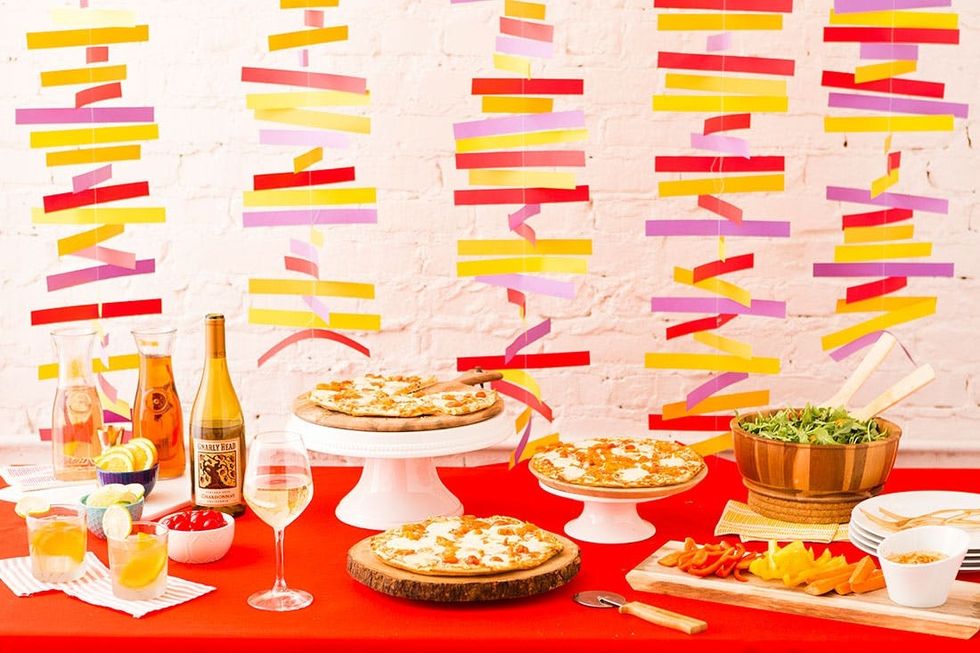 Your adult taste buds will get to enjoy your favorite childhood meal gourmet style.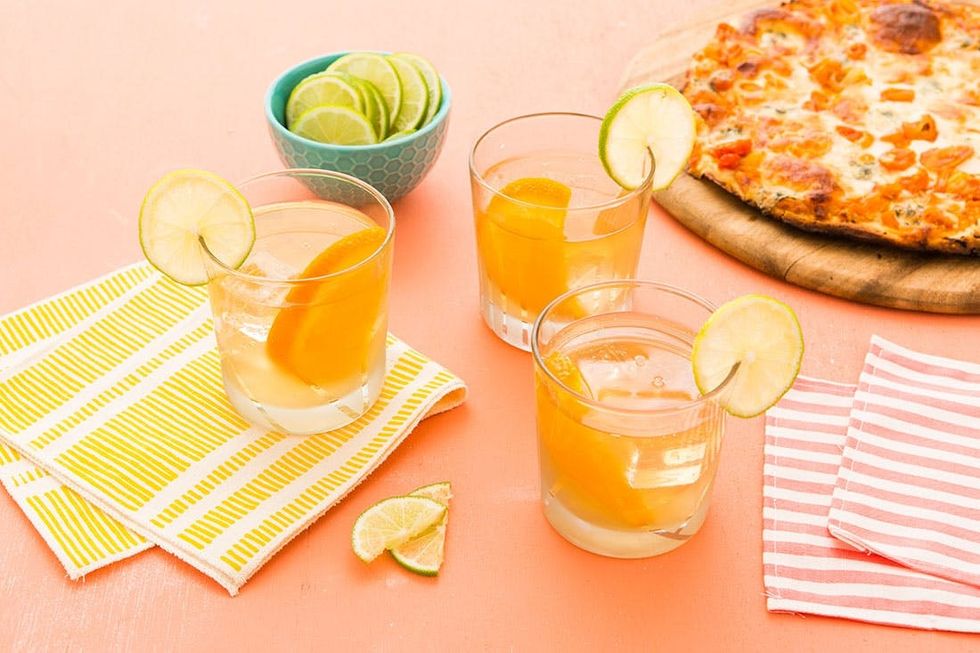 As adults, we've moved on from Capri Suns (well, at least some of us have), so let's get right to the point: We need a delicious alcoholic libation to get the party started. Here's a downright delicious Dark and Stormy recipe.
Ingredients:
How to Make an Orange Dark and Stormy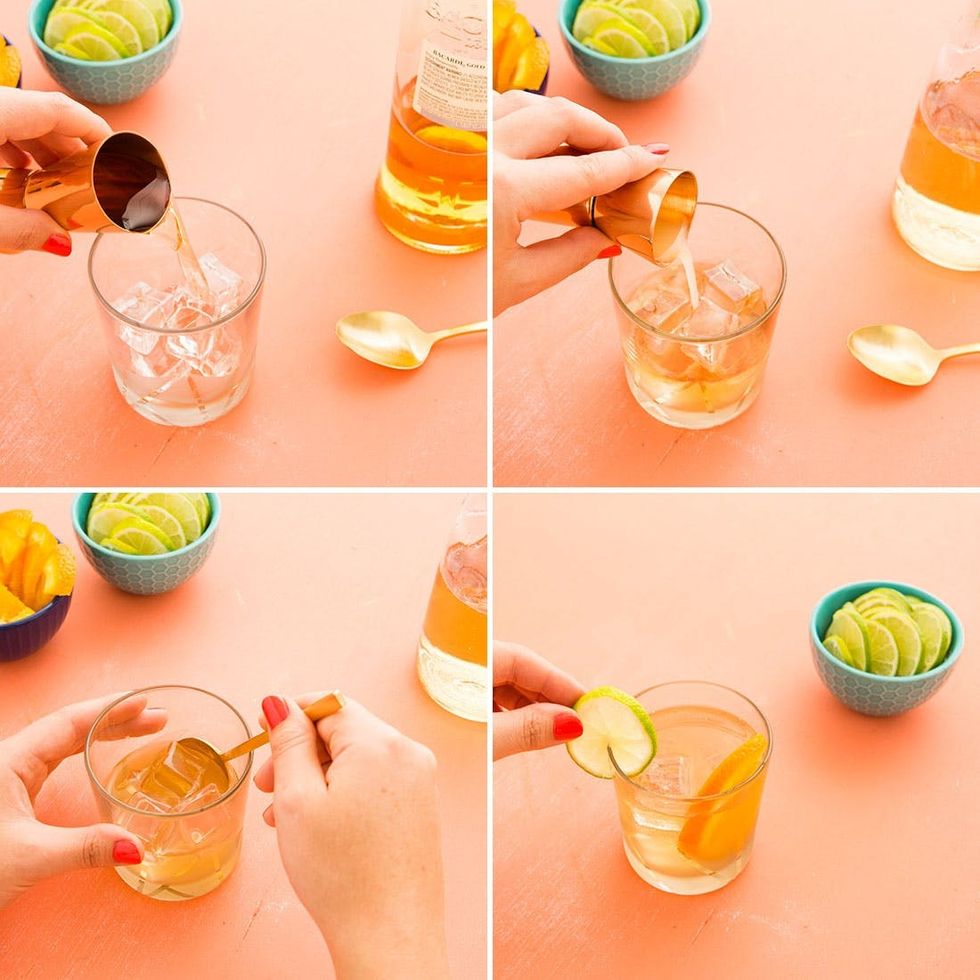 – 2 ounces dark caribbean rum
– 4 ounces ginger beer
– 1 Tablespoon fresh squeezed lime juice
– 1 navel orange (garnish)
– ice
Fill a tumbler with ice. Add your rum, ginger beer and lime, then garnish with an orange wedge. Ladies, meet your new favorite drink.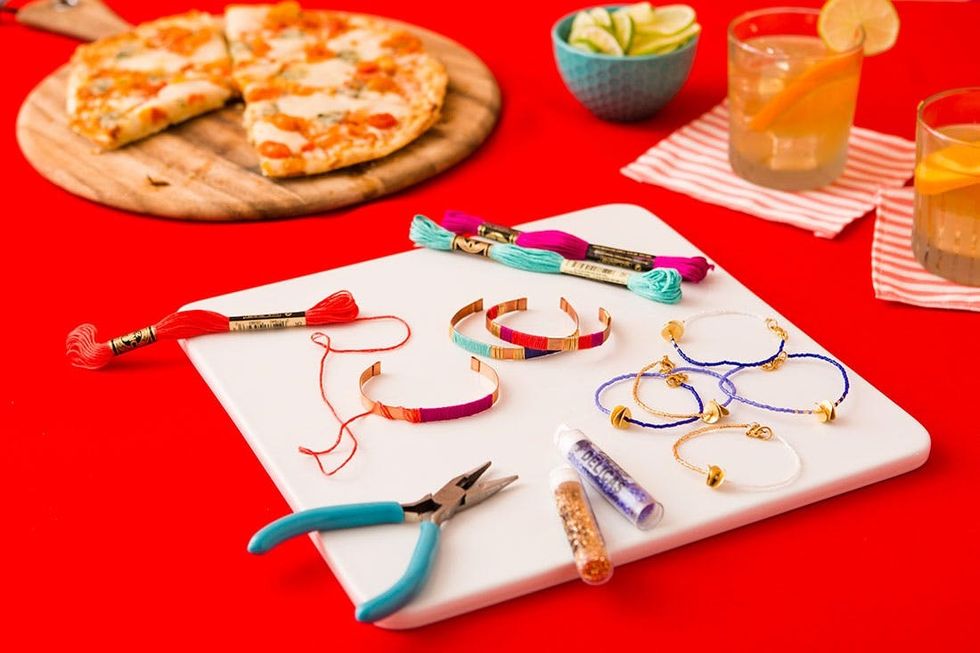 thread-wrapped bracelet kit
. Your girlfriends will be pumped to wear these stunners.
How to Make a Friendship Bracelet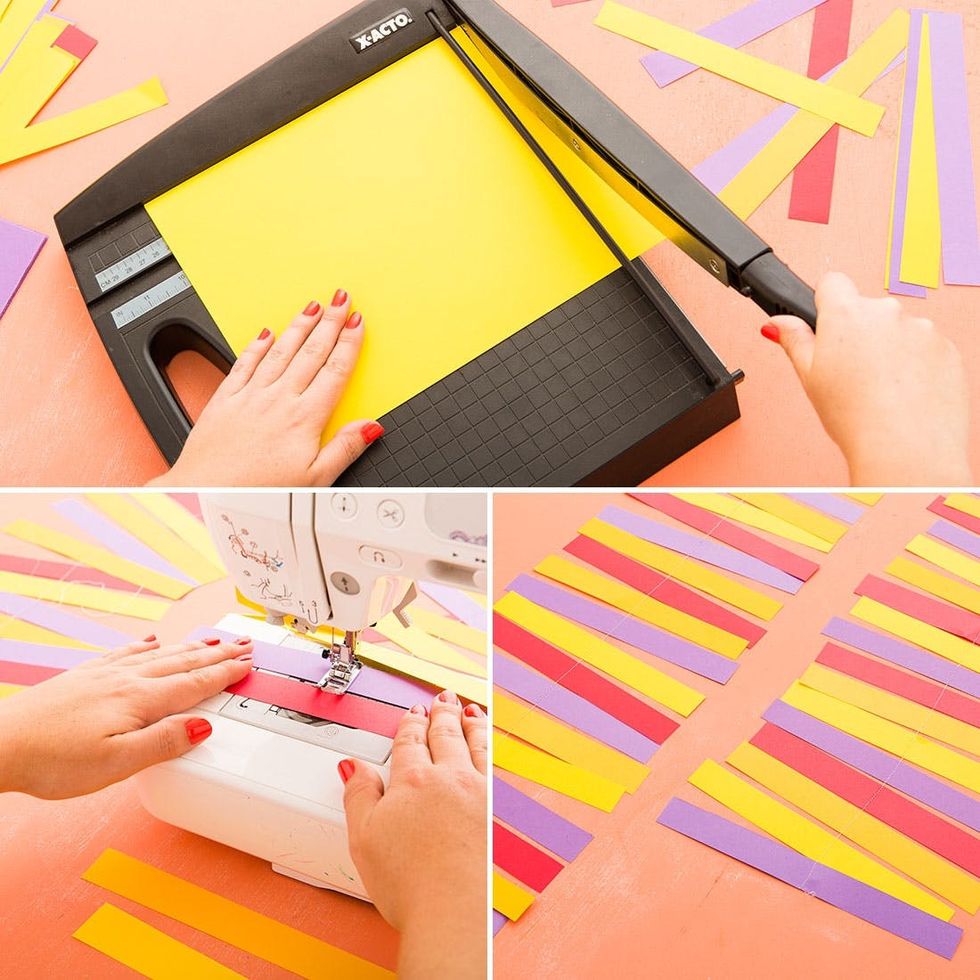 Out with disposable cameras, in with selfie stations. Can you imagine if we had digital cameras when we were bebés? So many less half-faced selfies, and the best part: instant gratification. To indulge in the technology of today, we made a photo booth for our party. Inspired by the gals at Oh Happy Day, we made a paper mobile backdrop that we plan to keep up all year long.
All you need for this garland is some colorful paper and a sewing machine. Simply cut strips of paper, line them up and sew them together. Don't have a sewing machine? No problem. Clear tape is a great substitute — just attach the paper to a piece of string or thread.
How to Make a Selfie Photo Booth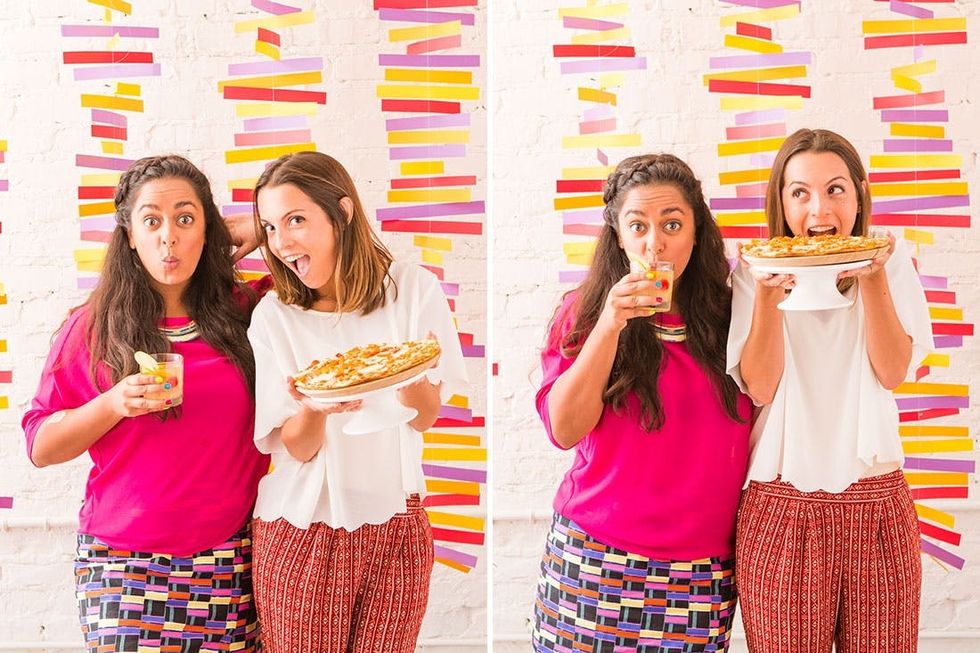 How to Make an Epic Fort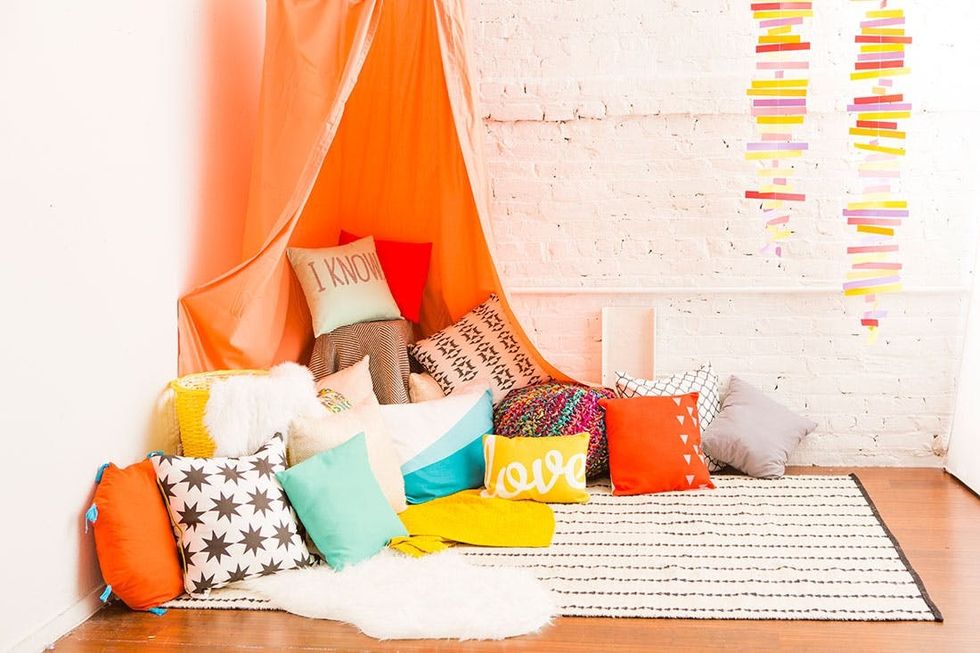 Forts aren't just for kids. They cozify any space, so we had to add one to our list.
Rather than using the couch cushions as pillars to hold up the sheet, get a hula hoop, pin a sheet or two around the edges and then add fishing line. Pin, tie or hook your line to the ceiling to hold your fort in place. Then fill it with rugs, pillows and throws to maximize and encourage cuddling.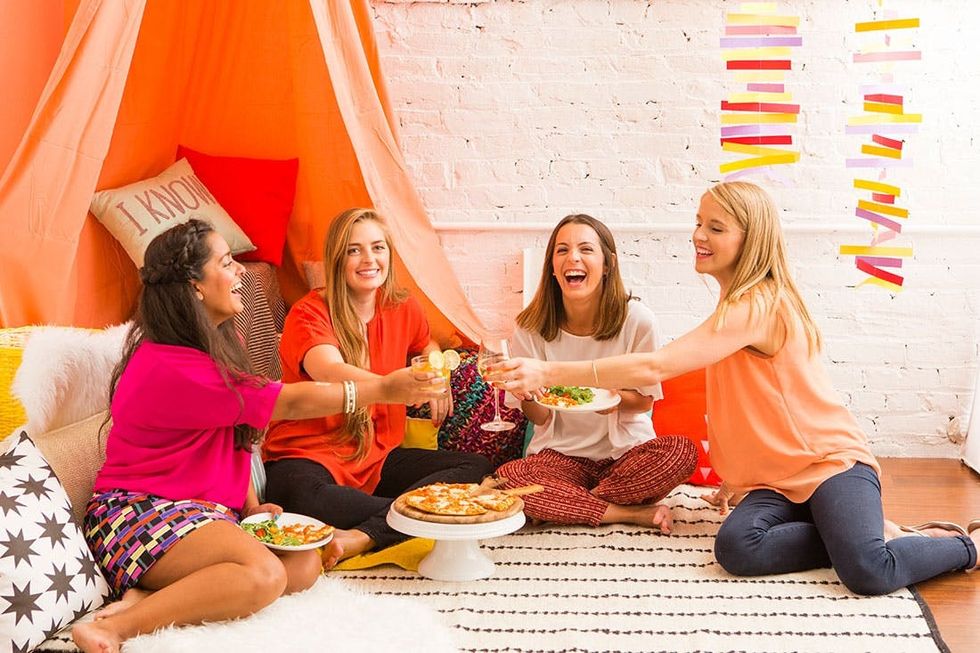 For the full tutorial, head here!
You've officially nailed this girlfriend get-together.
Anjelika Temple
As Co-Founder and Chief Creative Officer of Brit + Co, Anjelika Temple brings her voracious consumption of all things creative and colorful to DIY projects, geeky gadgetry finds and more. When she's not DIY-ing her heart out, you'll find her throwing dinner parties with friends or adventuring with her husband David, their daughters Anokhi and Indira, and their silly dog Turkey.
DIY Recipes