The Easy Side Braid Curly-Haired Girls Need in Their Life
Mar 07, 2016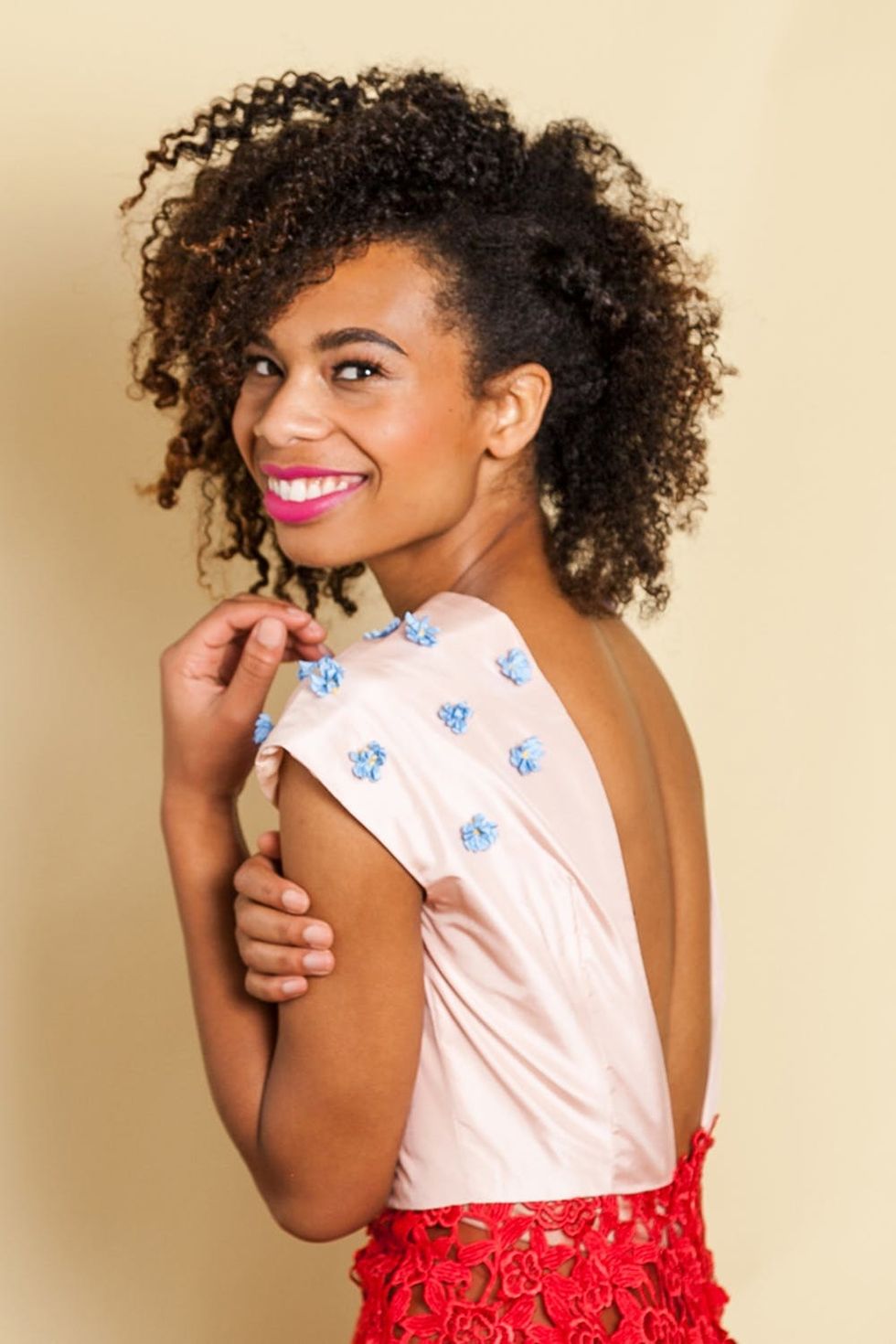 Heey curly girl! What's poppin'? Well, besides that bouncy head of hair?! Straight-haired girls will admit we're all sorts of jelly when it comes to your natural texture and drool-worthy ringlets (our obsession with curly hair youtube videos should serve as a tiny indication). Now with spring finally on the horizon, we've got the perfect side-braid hair flip to rev up your look and cause all sorts of curl power envy on Instagram! Read on for our handy tips to build in additional bounce and texture, exclusively for our gurrls with curls (3C curls to be exact — that's the professional term for well-defined curls). We seriously can't get enough of this style! Slay girl, this hair is giving us LIFE!
---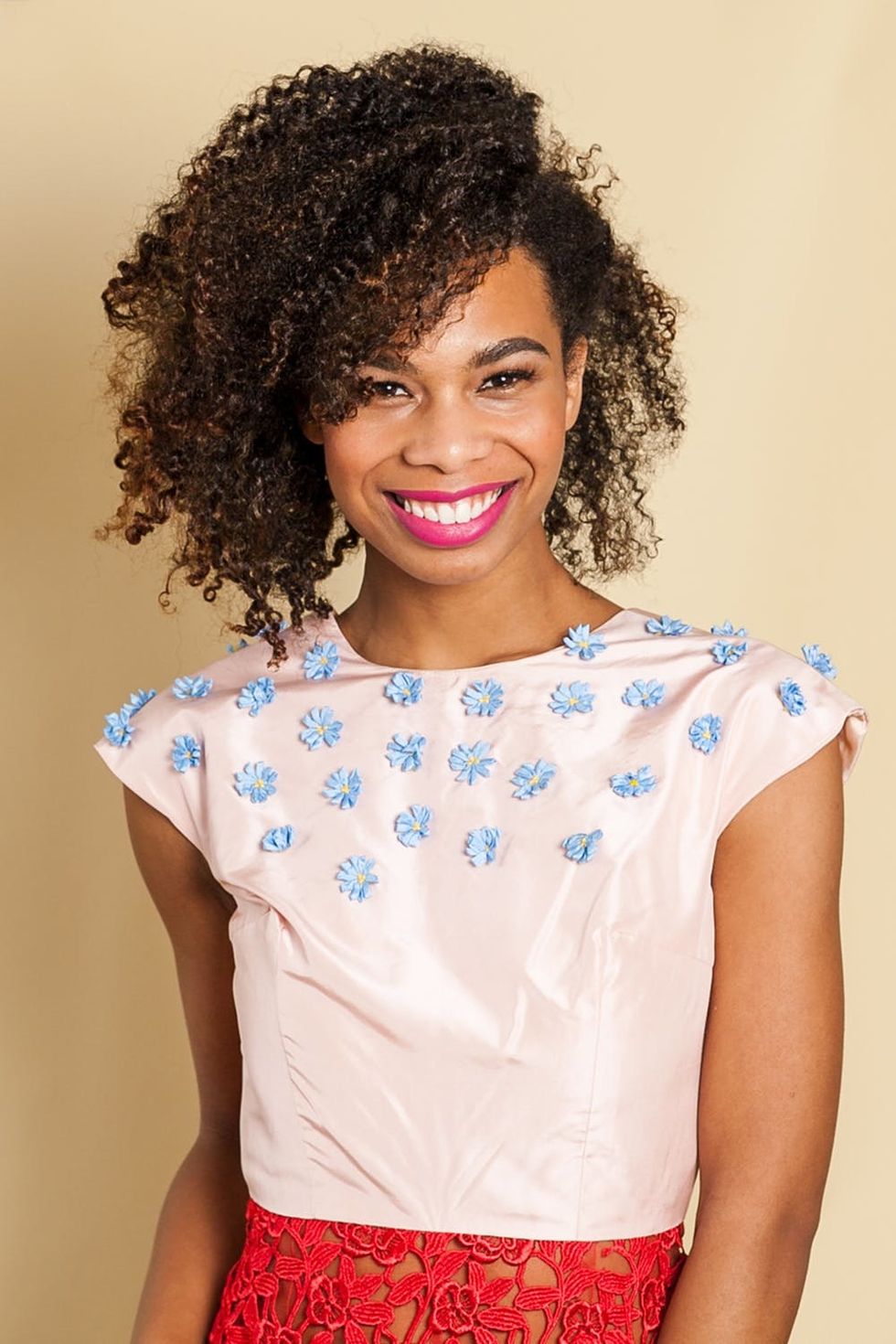 STEP 1: DEFINE A DEEP PART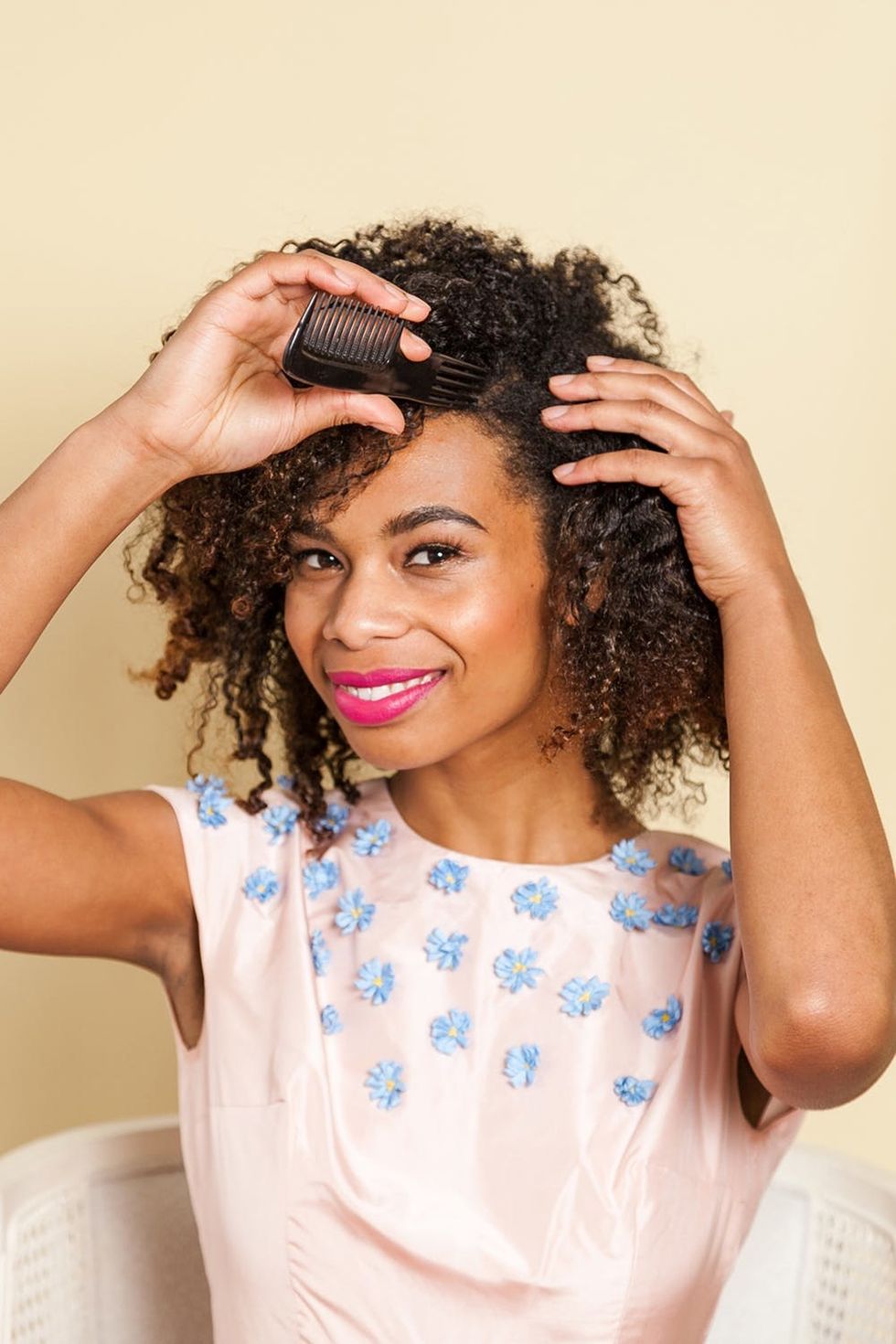 With a wide tooth comb or pick, create an exaggerated part to one side. This parting technique is a great way to add bounce and versatility to your look. 3C curls tend to be soft and on the finer side, so a deep part helps add fullness and enhance dimension.
STEP 2: WORK IN SHEEN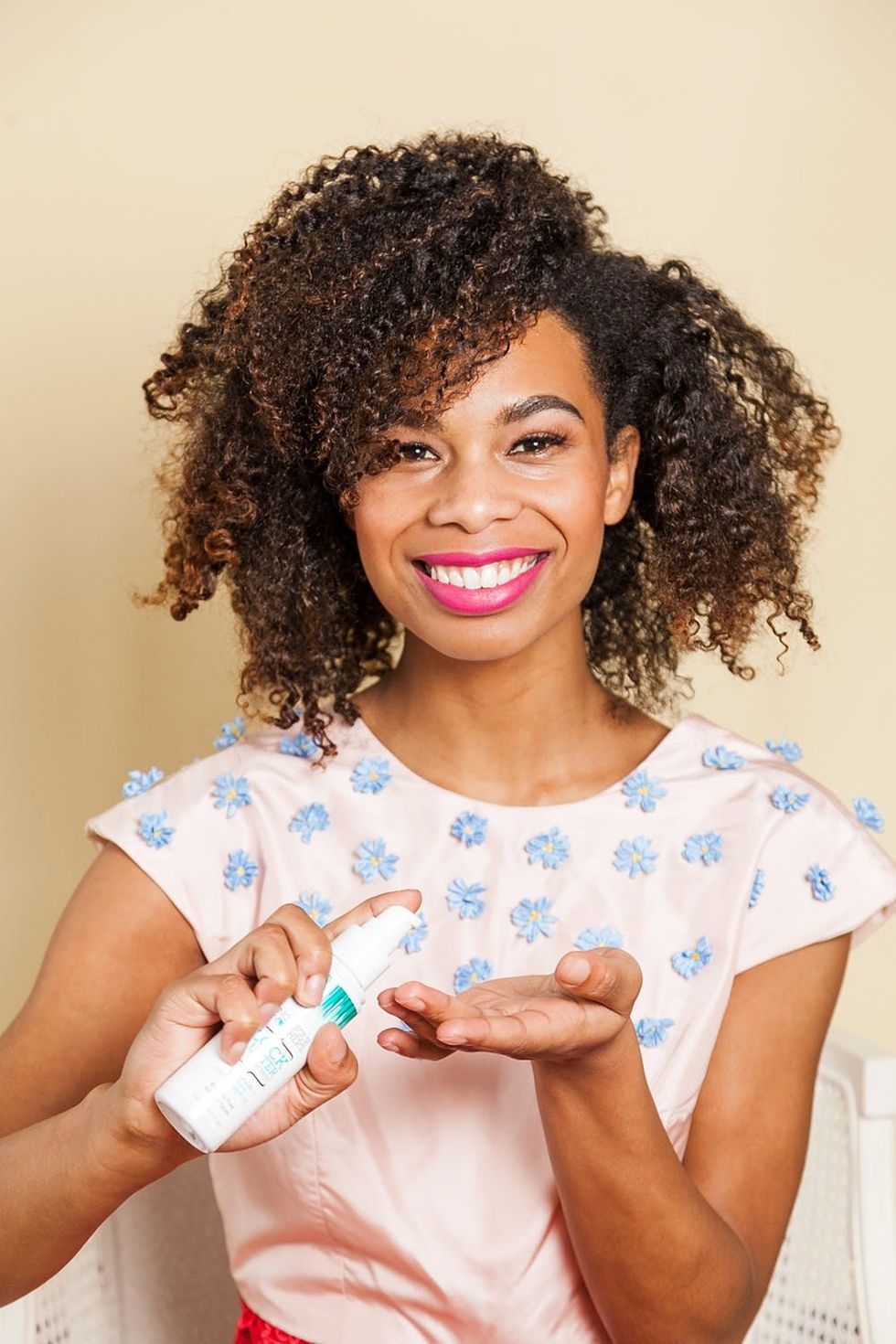 Natural curls are easy to style with proper moisturization and grooming techniques. Use an oil treatment like Not Your Mother's Lock Luster Oil Treatment ($10) with argan and macadamia oil to reduce frizz and seal in smoothness. Work in extra oil at the ends as needed, twisting in place to further calm frizz and define bouncy ends.
STEP 3: WORK IN A 3D BRAID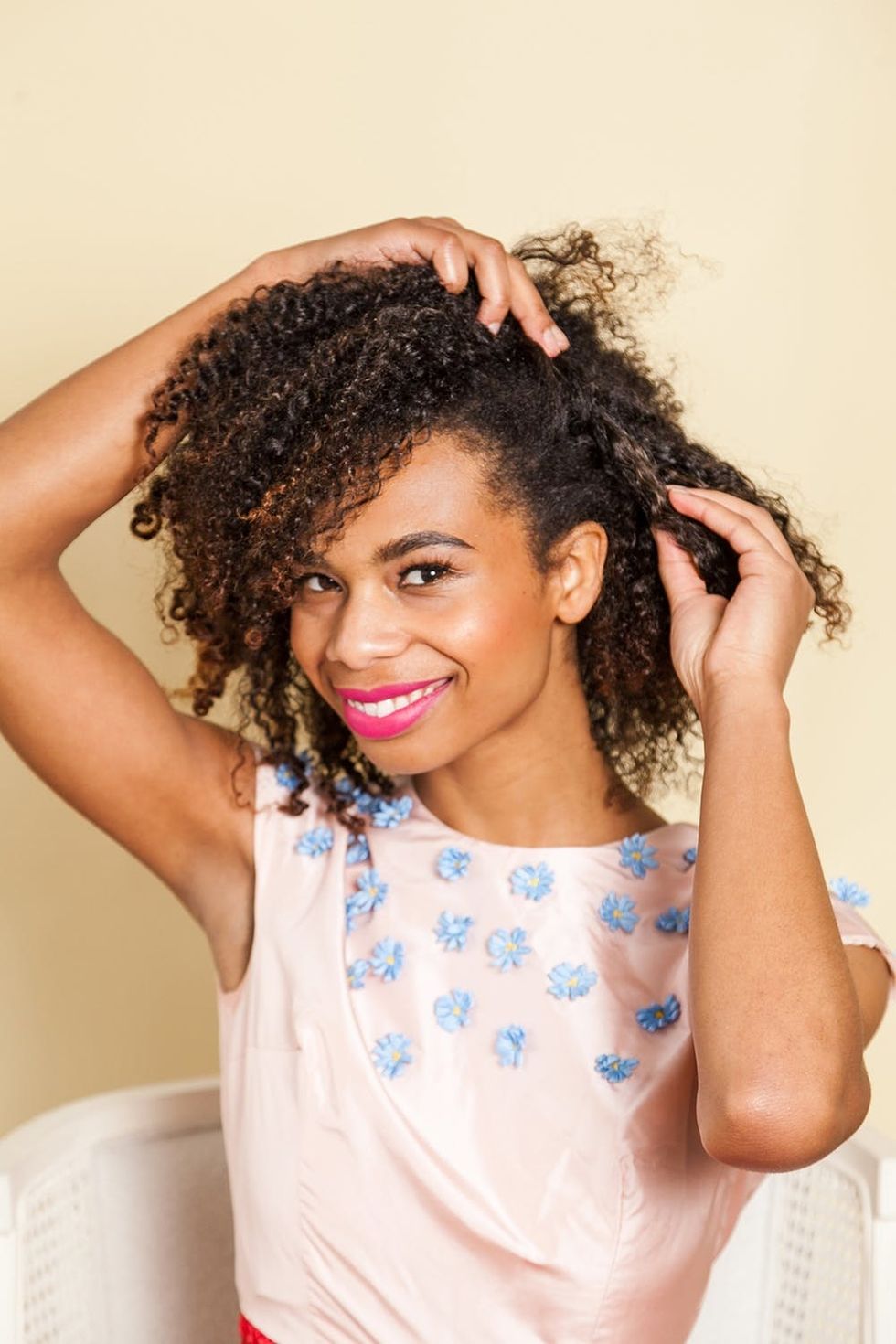 Work in a reverse side braid (AKA a 3D braid), braiding from underneath so the additional volume makes it stand out in a sea of tight corkscrews curls. Braid backwards horizontally to add stunning dimension that pops.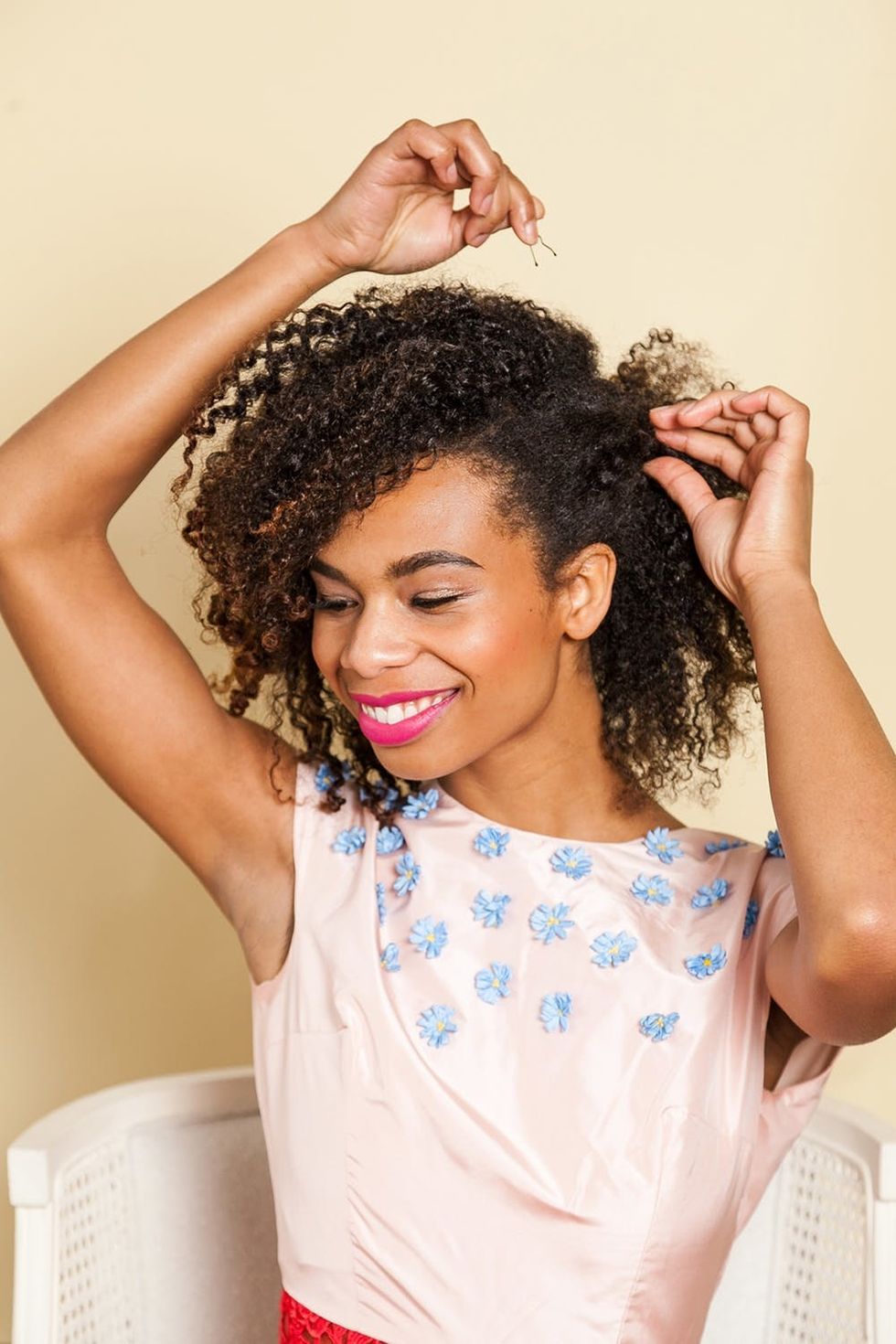 Next, pin your braid in place roughly 3/4 of the way in so fluffy curls hang loose in the back, giving your style an added full and flirty touch.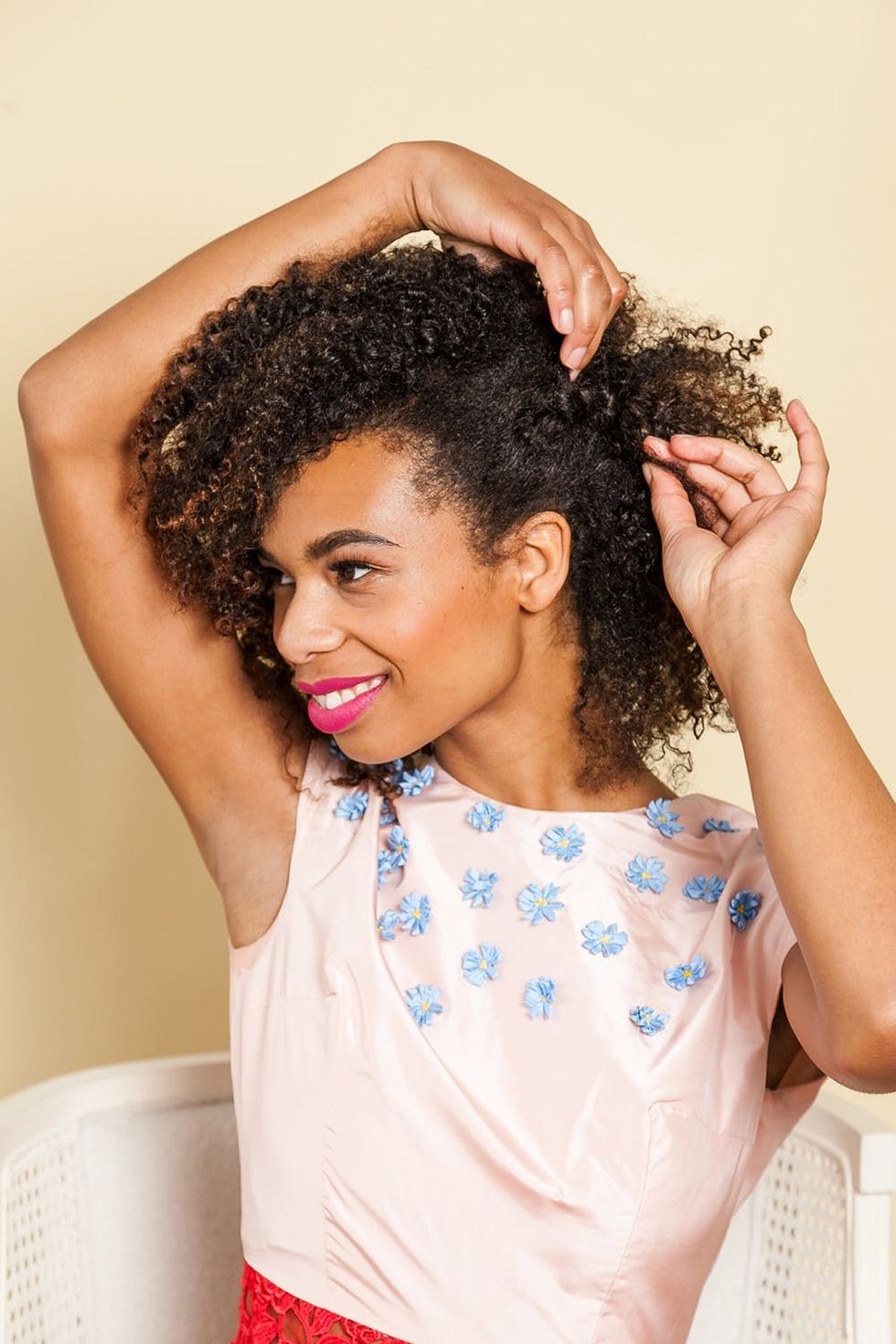 To finish, softly spread apart (or pancake) your braid and curls for added volume, dimension and bounce. Dress strands with an additional dollop of dry oil for a sexy, polished look.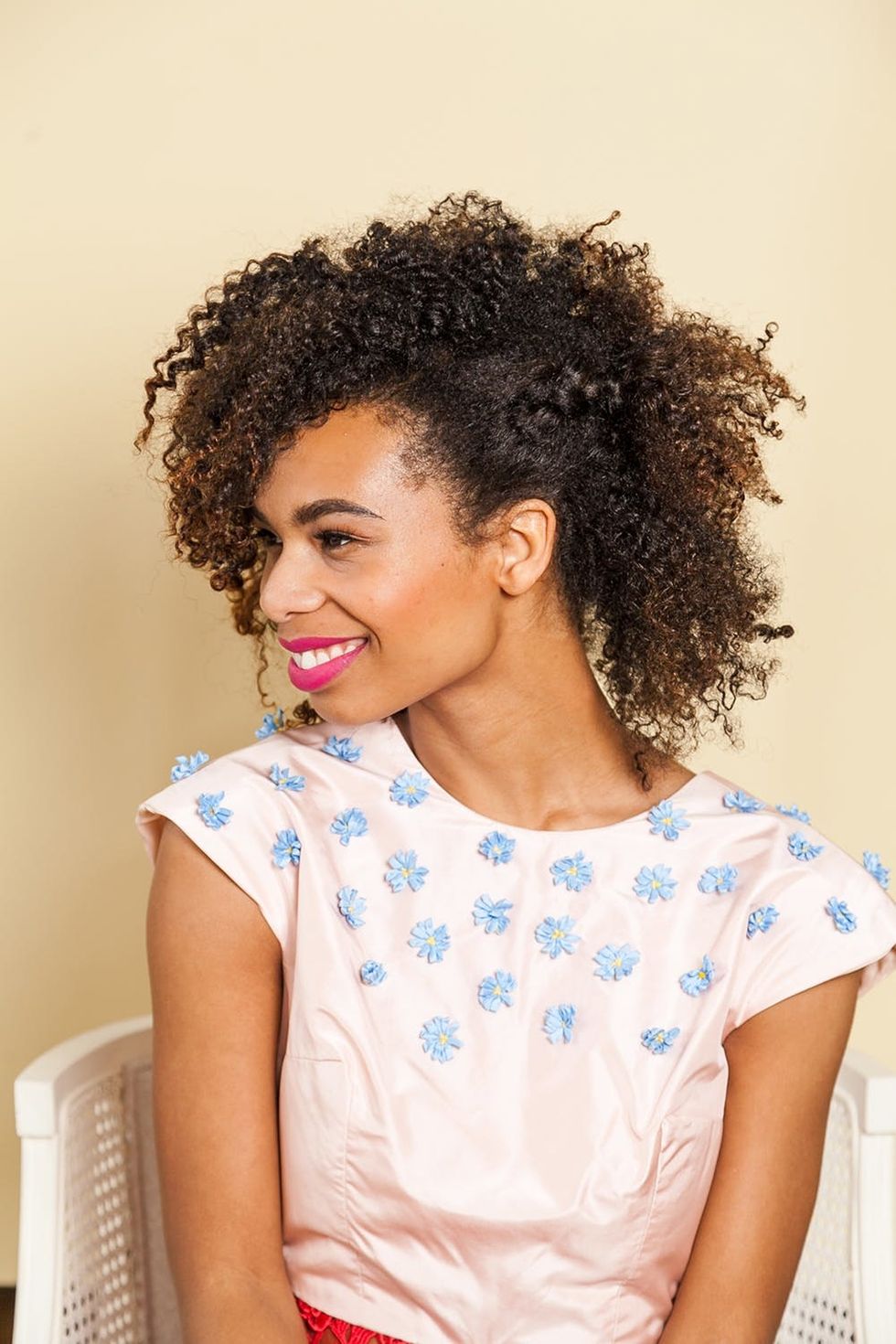 We're so diggin' this vibe! That braid is popping just like we thought it would.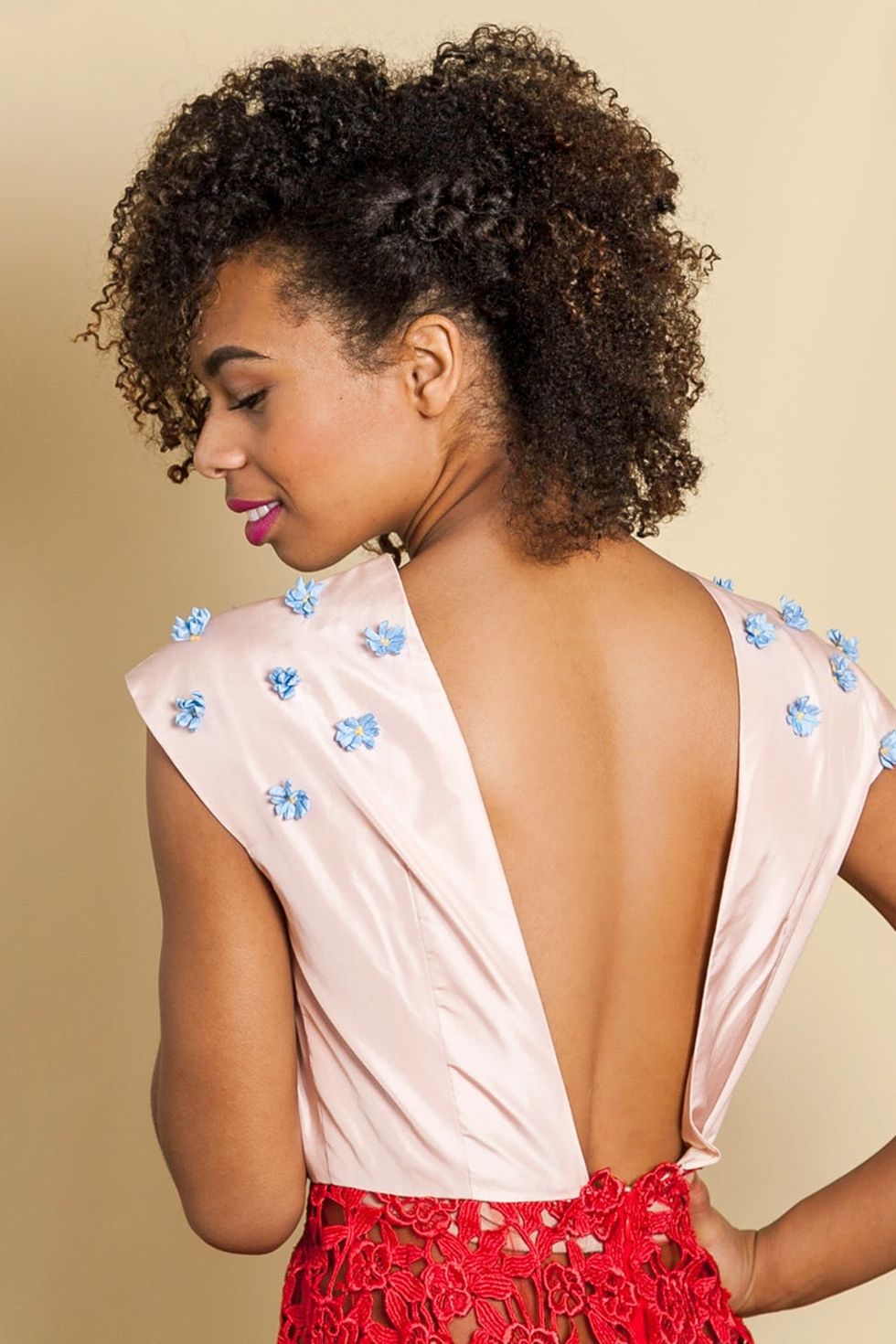 Easy Easter hair? We think so! Bust this style out for any spring event (with your cutest color-blocked dress, of course!).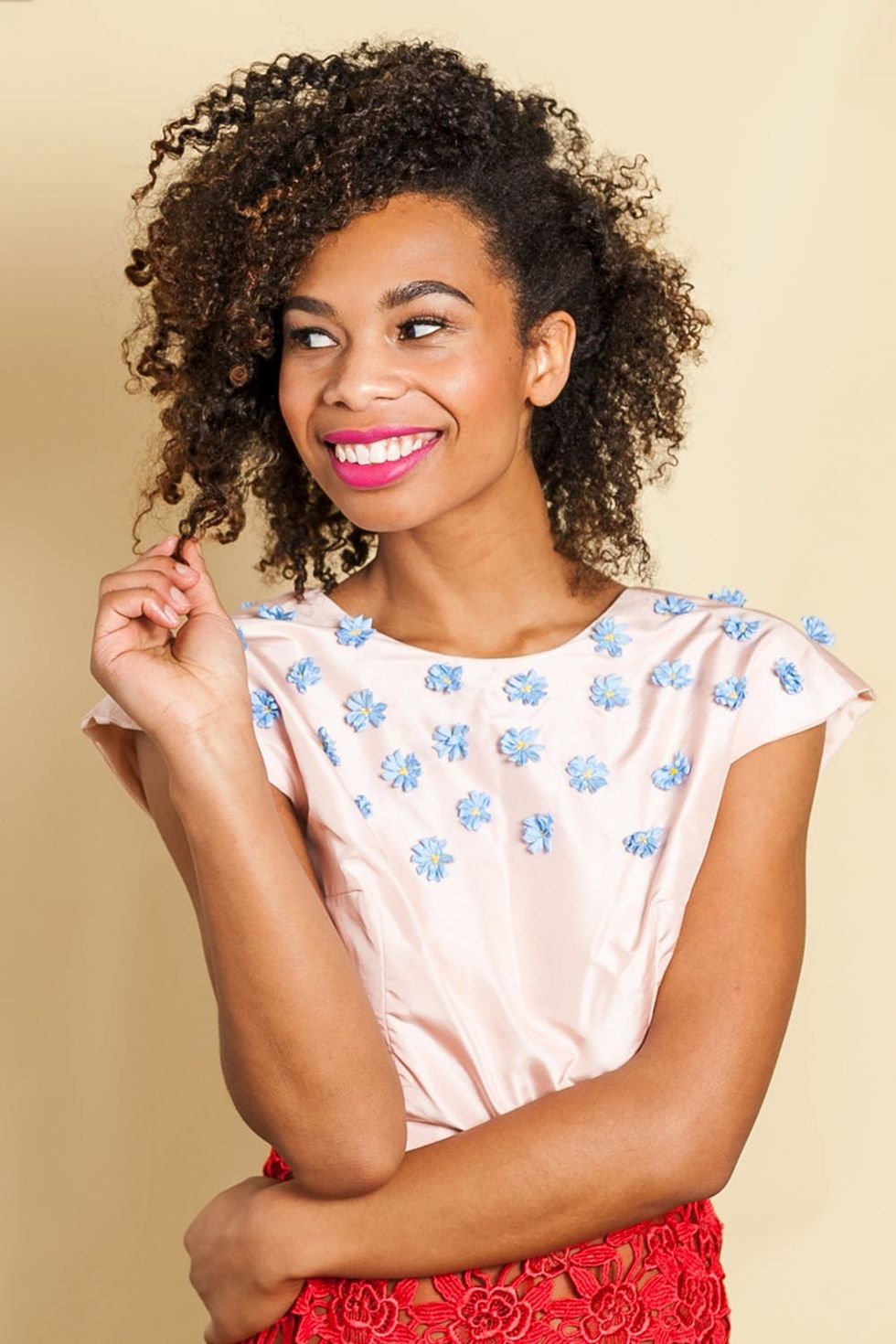 Got Curls? Be sure to share your curly girl style with us on Insta! We're dying to see how you mastered this look for spring! Be sure to tag us and use #britstagram so we don't miss any of the action!
Hair by Maritza Buelvas
Photography by Jennifer Coffey
Modeling by Kirsten Luiz
 Makeup by Shannon Rodriguez
Wardrobe by Veronica Sheaffer
 Location Veronica Sheaffer Studio
Brit + Co may at times use affiliate links to promote products sold by others, but always offers genuine editorial recommendations.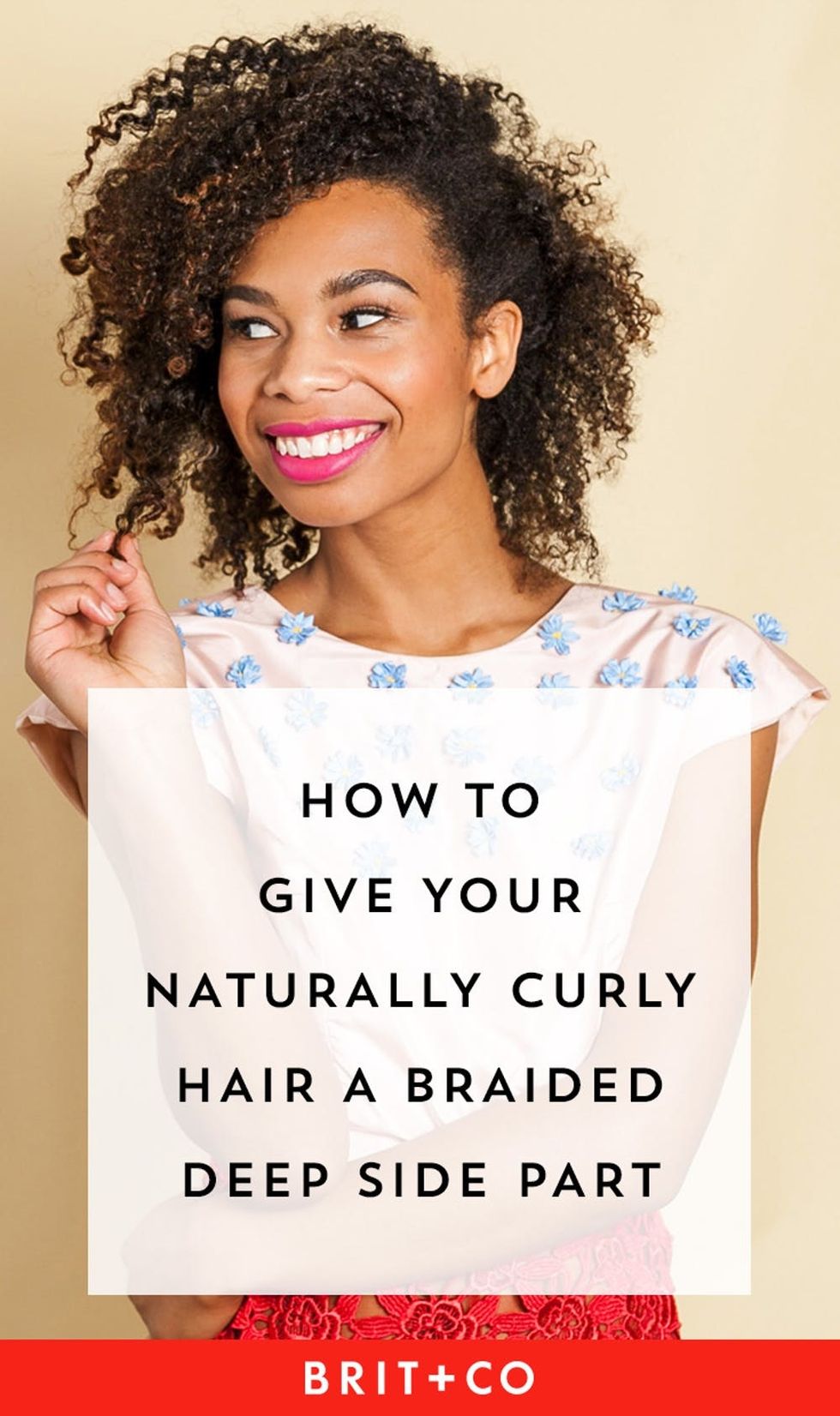 Maritza Buelvas
Maritza is a published, national content producer for popular style and beauty bibles across the web. She's a respected beauty editor, hair tutorial ninja and workshop magician via her freelance site,
Beauty for Bloggers
. She lives for her boys (she's got three, if you count her husband), beauty hacks and breakfast at all hours of the day. Follow her on
Instagram
.
Hair