What Celebrities Would Look like If They Dressed like Miley Cyrus
Aug 28, 2015
As sure as we are the Miley Cyrus' tongue will feel more like a co-host than a body part when she hosts the MTV VMAs this Sunday, we're just as certain the "We Can't Stop" singer will wear something even more immediately iconic than the mouse face body suit from her off-the-wall 2013 VMA performance. Just what that will be, we can't say, but you can certainly expect it to push the envelope —- Pasties. Pelvage. Pot leaf hair accessories. Yep, she's just being Miley.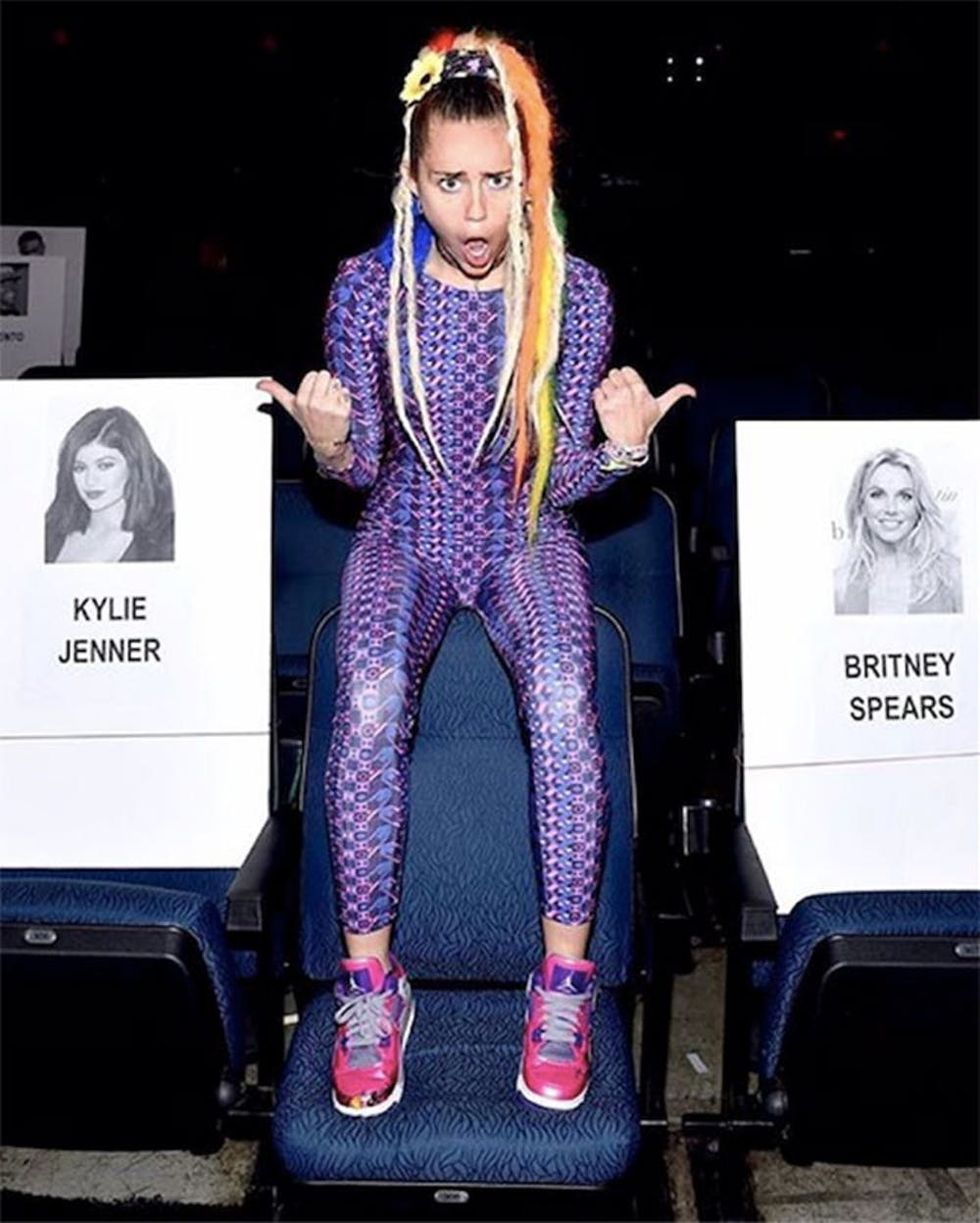 ---
But what if Miley wasn't the only A-lister to embrace her inner DIY raver? What all of Hollywood (and beyond) embraced her tongue out/t*ts out mentality? The thought was too intriguing to pass up. So, we present: a heavily Photoshopped exploration of what celebrities would look like if they dressed like Miley Cyrus. Consider this preparation for the visual assault you're bound to experience this Sunday.
If Anne Hathaway Dressed As Miley Cyrus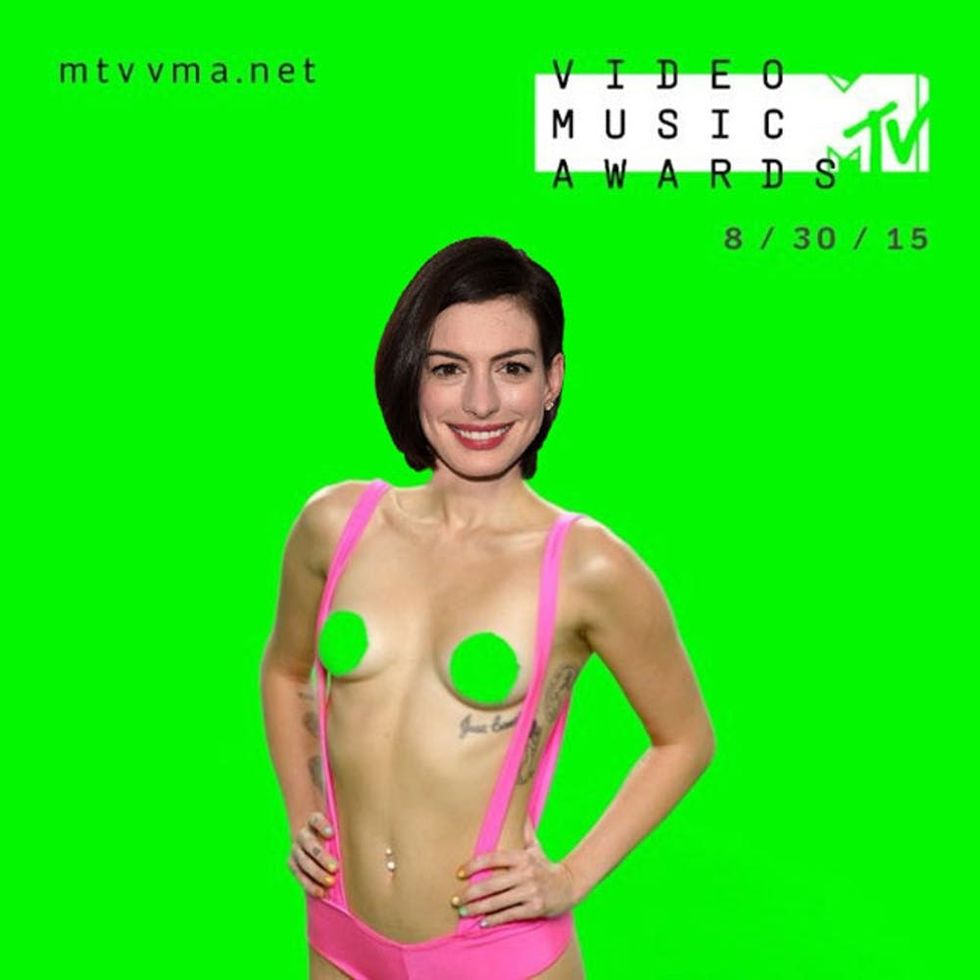 Imagine if this was the makeover Julie Andrews gave her in The Princess Diaries.
(Photos via @mileycyrus + Bryan Bedder/Getty)
If Hilary Clinton Dressed As Miley Cyrus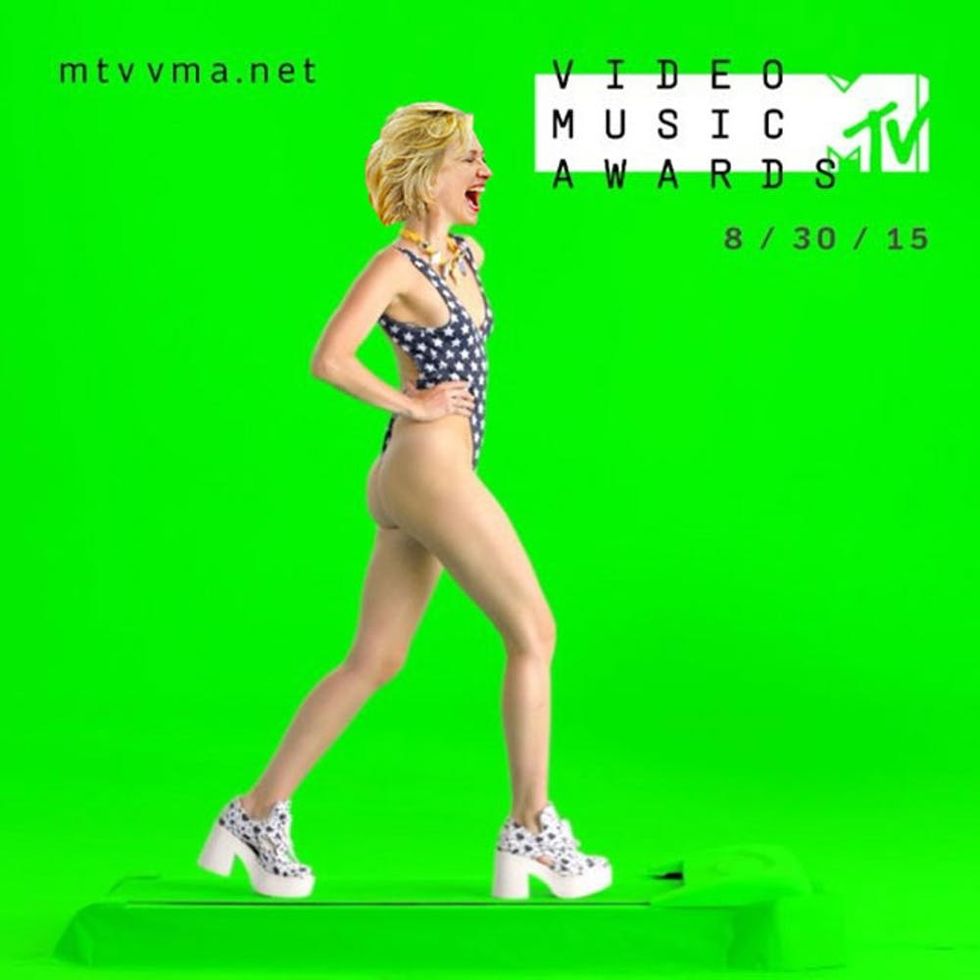 We're pretty sure this is how Hillary sees herself walking into the Oval Office in 2016.
(Photos via @mileycyrus +Isaac Brekken/Getty)
If Ryan Gosling Dressed As Miley Cyrus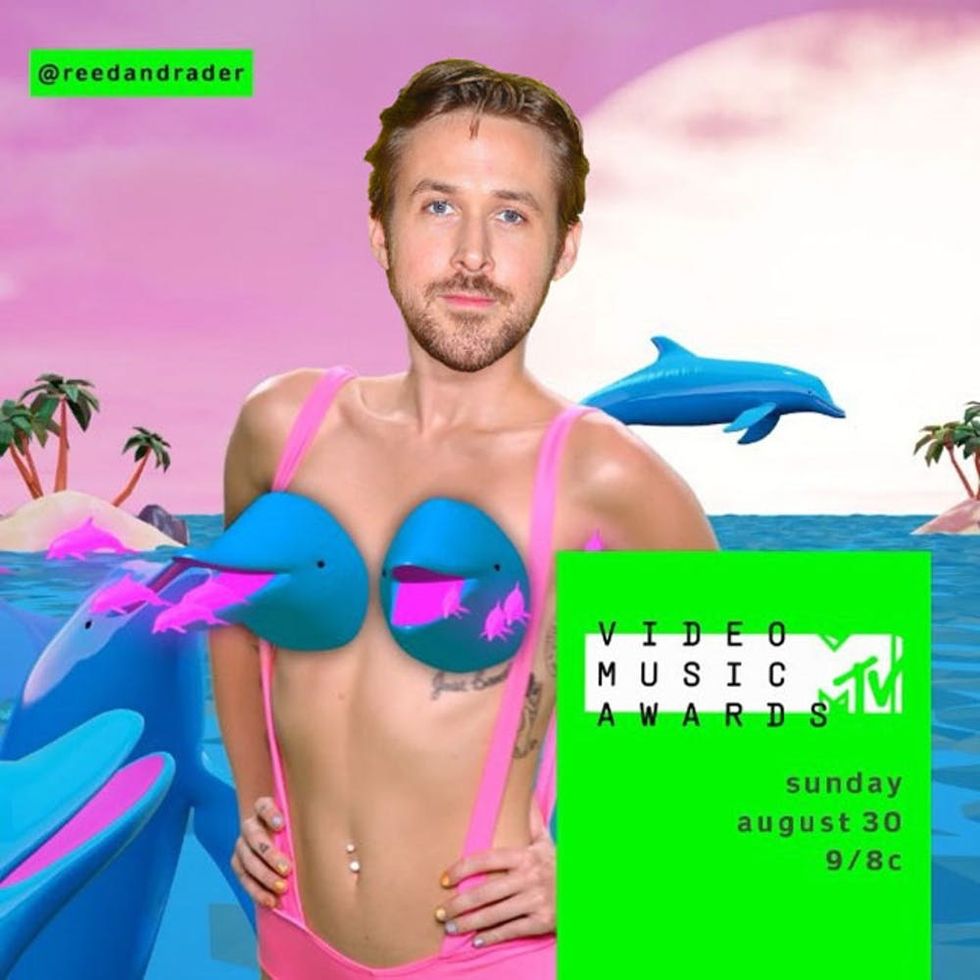 "Hey, girl." [Makes no allusion to dolphin bra.]
(Photos via @mileycyrus + Michael Loccisano/Getty)
If Kate Middleton Dressed As Miley Cyrus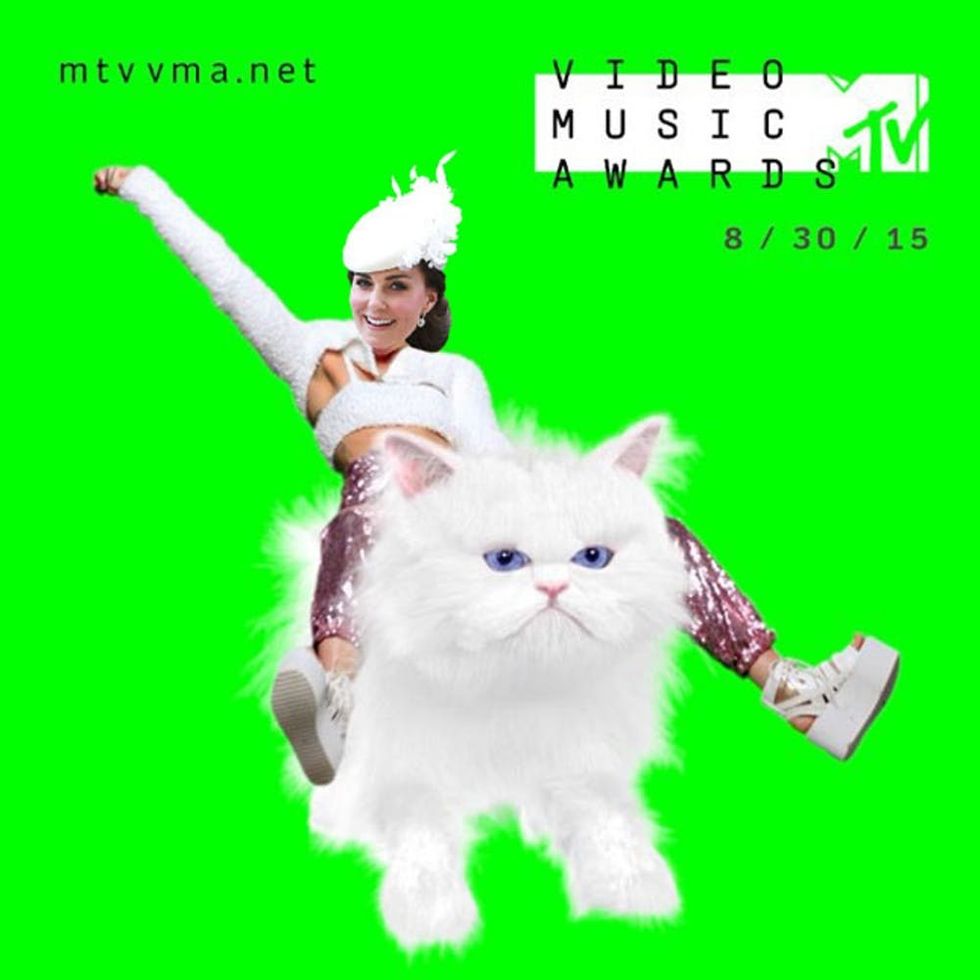 Never mind the cat, it's too bad this outfit didn't make the cut for Princess Charlotte's christening.
(Photos via @mileycyrus + Chris Jackson/Getty)
If Reese Witherspoon Dressed As Miley Cyrus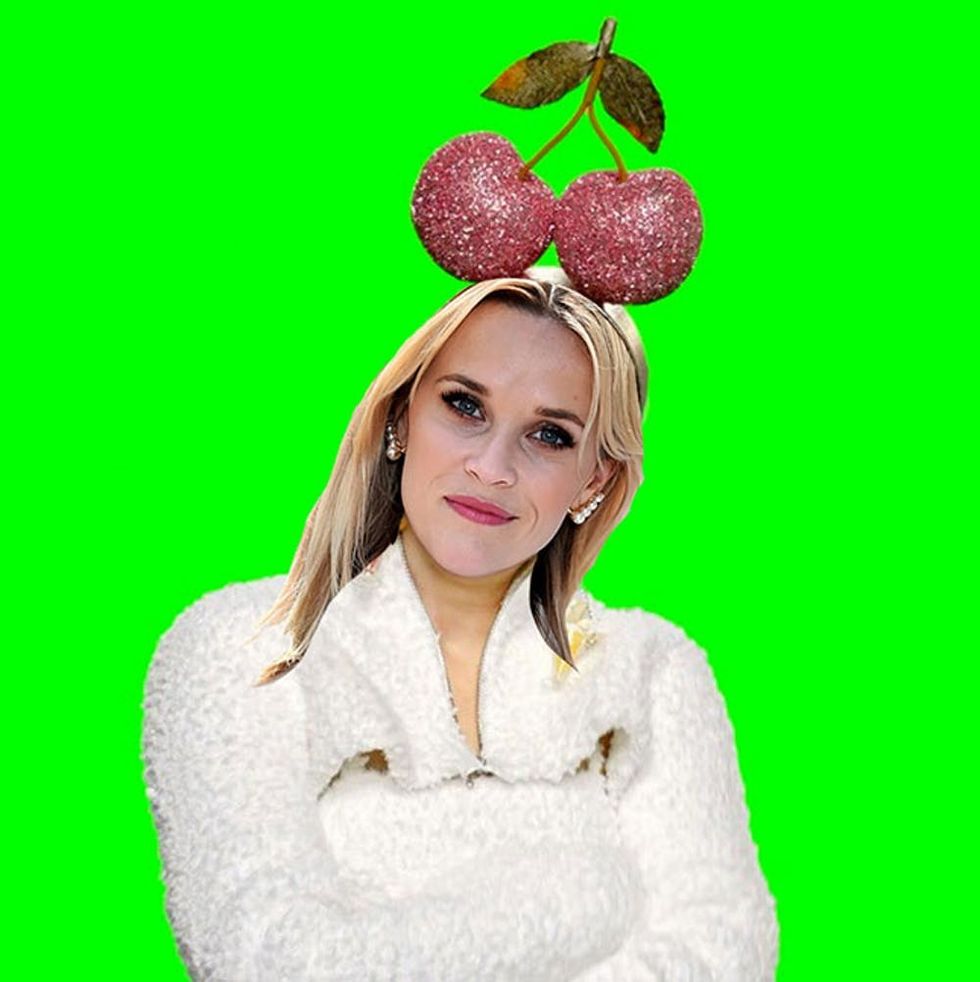 When the bend and snap still doesn't get you noticed. Actually… we're totally feeling this cherry topper on Reese.
(Photos via @mileycyrus + Alberto E. Rodriguez/Getty)
If Harry Styles Dressed As Miley Cyrus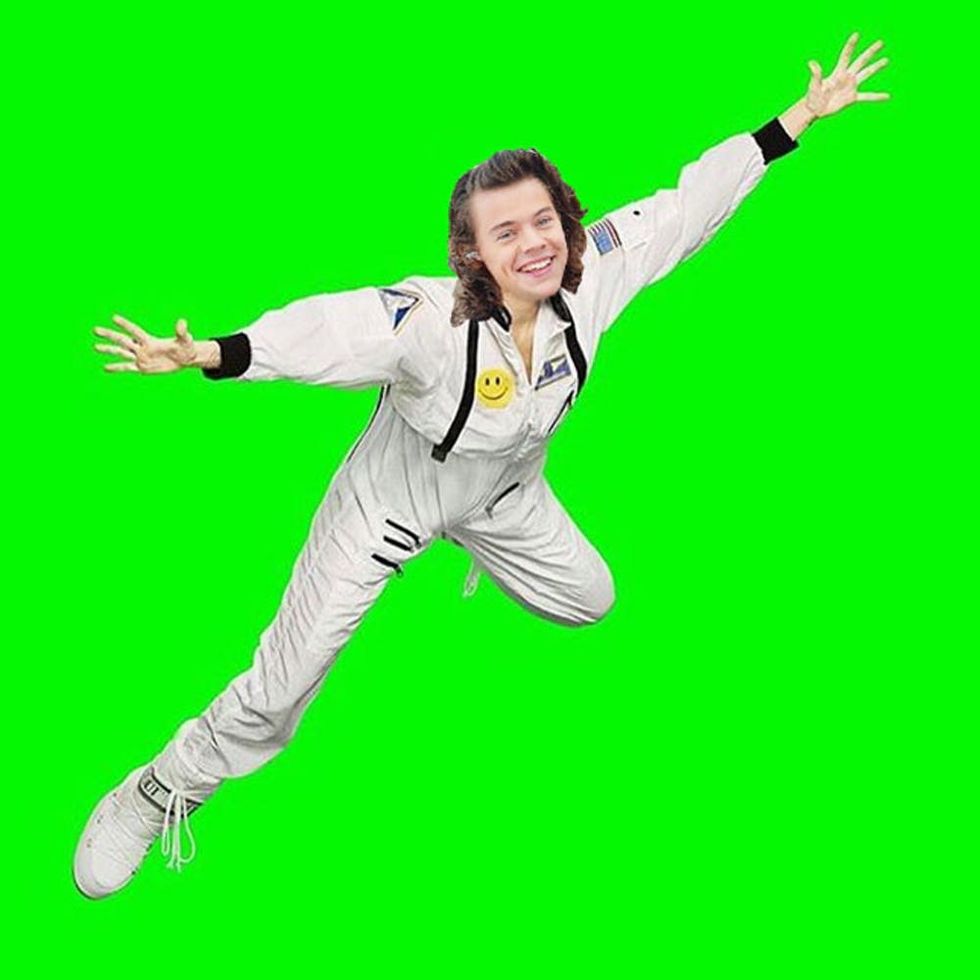 Truth: my vote to put Hugh Grant's face on moon suit Miley was, tragically, vetoed (and I still don't get why). So, Harry Styles it is.
(Photos via @mileycyrus + Gustavo Caballero/Getty)
If Blake Lively Dressed As Miley Cyrus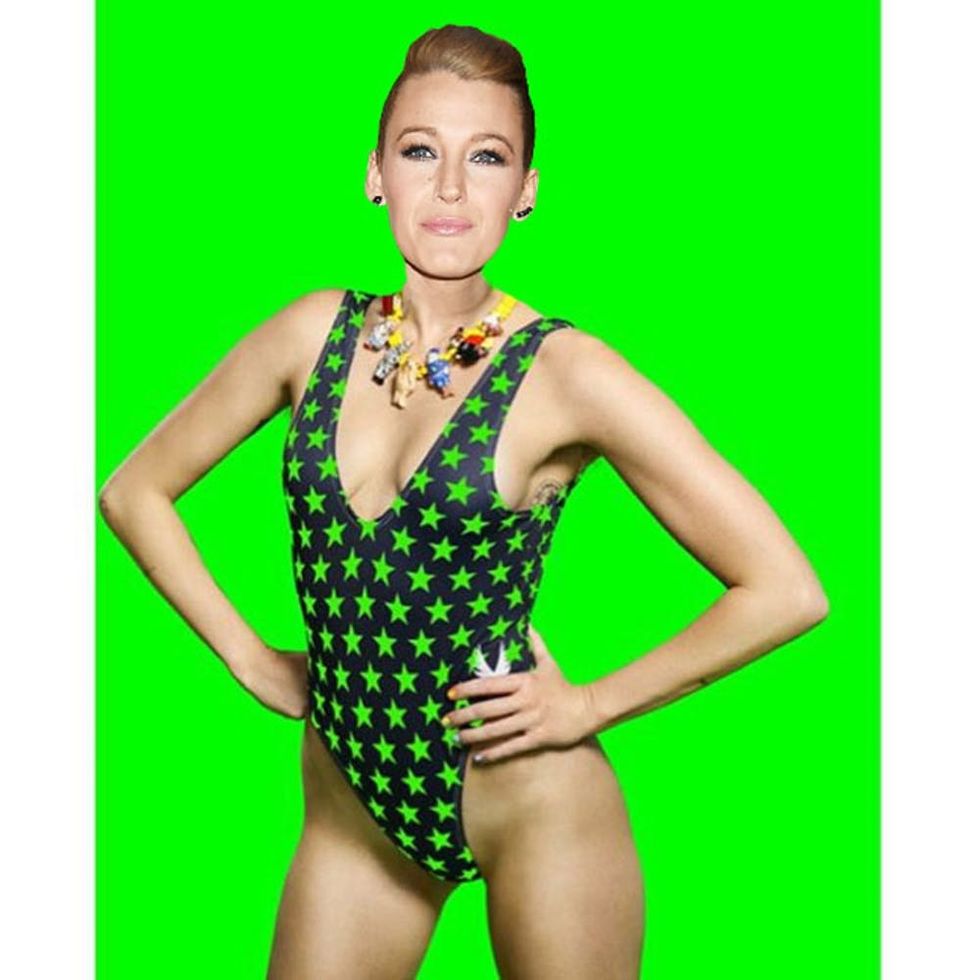 Proof that everything Blake touches — even a high cut swimsuit and Wizard of Oz character necklace (we're guessing!?) — turns to gold. We wouldn't even mind if she stuck out her tongue.
(Photos via @mileycyrus + Jamie McCarthy/Getty)
Are you pumped for the VMAs? Tell us what tricks you think Miley has up her sleeve for Sunday's big bash in the comments below.
(Main photo via @mileycyrus, Design: Marisa Kuntong)