Dress Up Your Thai Iced Tea With a Cotton Candy Crown
May 07, 2017
Confession: I'll often buy food because it just looks so cute. My friends call me out on it all the time, saying, "Oh Kelly won't want that; it's not cute enough." Which — (FRIENDS) — isn't necessarily true, but does play some factor in the decision. I recently visited SF's Japantown and became obsessed with all the quirky boba drinks topped with cotton candy. So today I decided to merge my love for cotton candy with my love for Thai iced tea. Make these drinks for guests at your next bridal shower, baby shower, or brunch party. Everyone will go crazy for the extra cotton candy surprise :)
---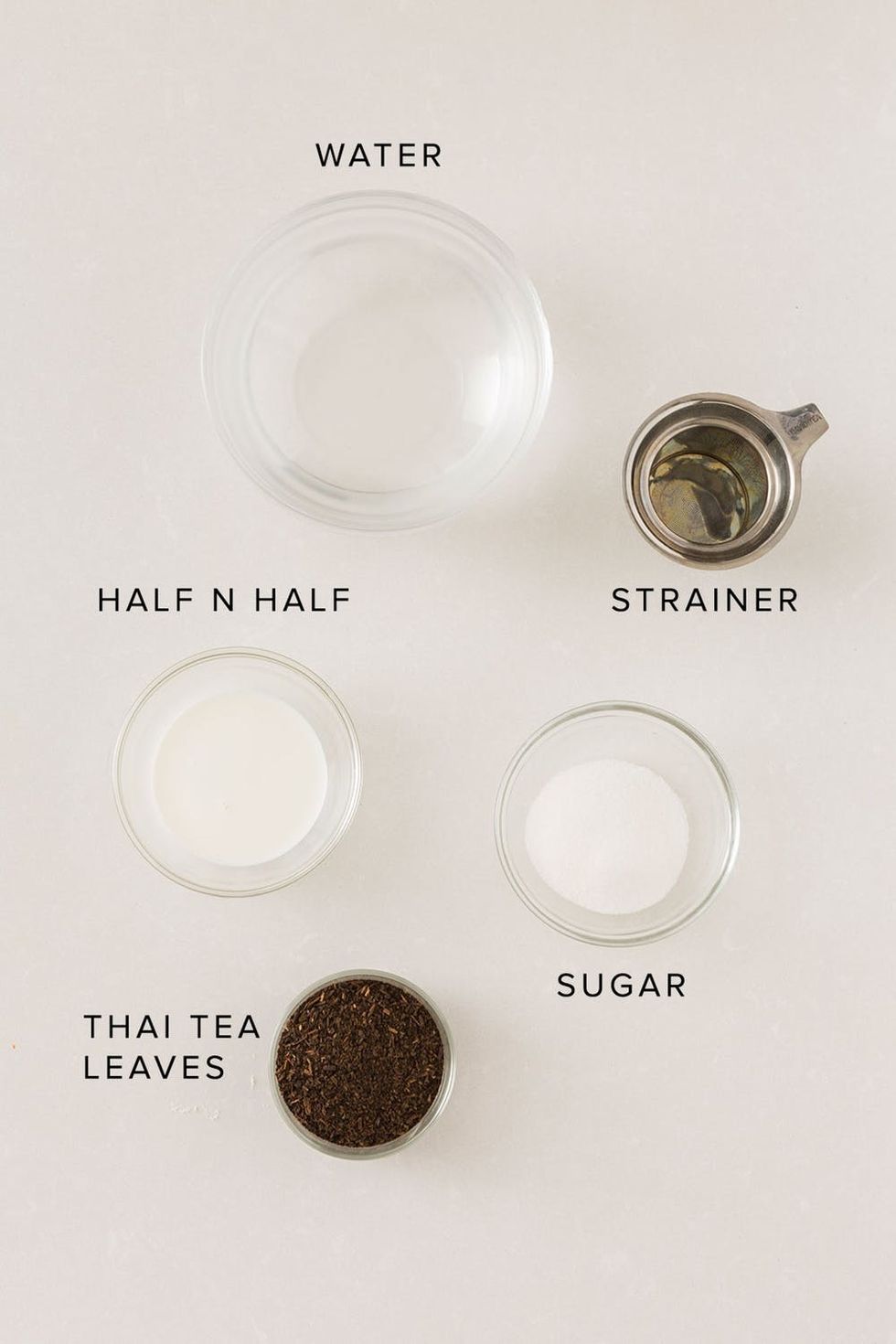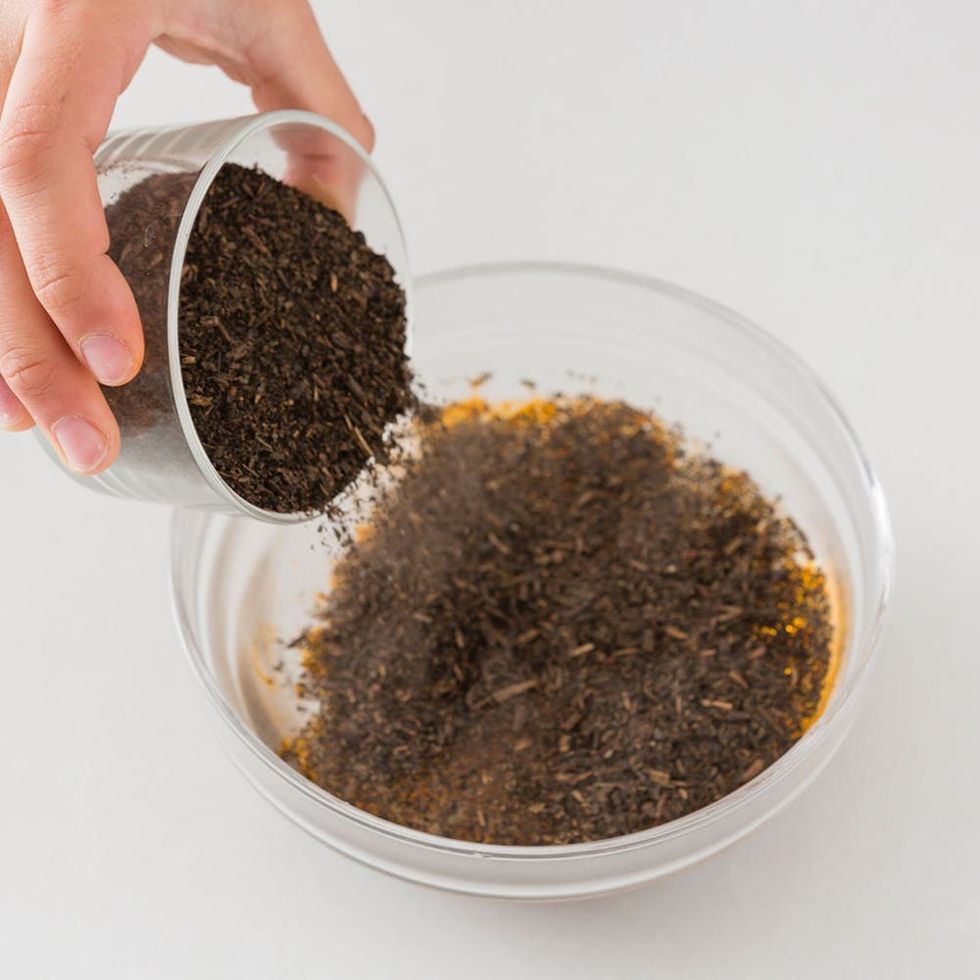 Bring two cups of water to a boil, remove from heat, and add in the tea leaves.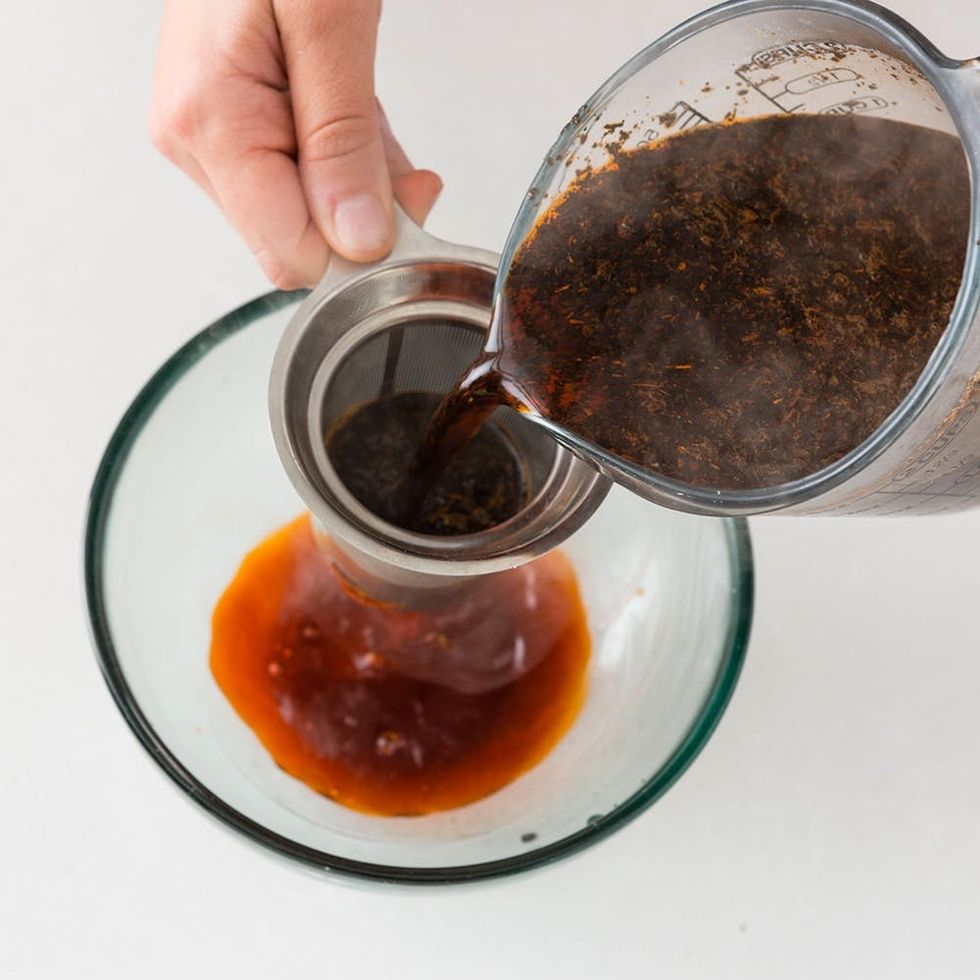 Let the tea steep for five minutes and then send through a strainer.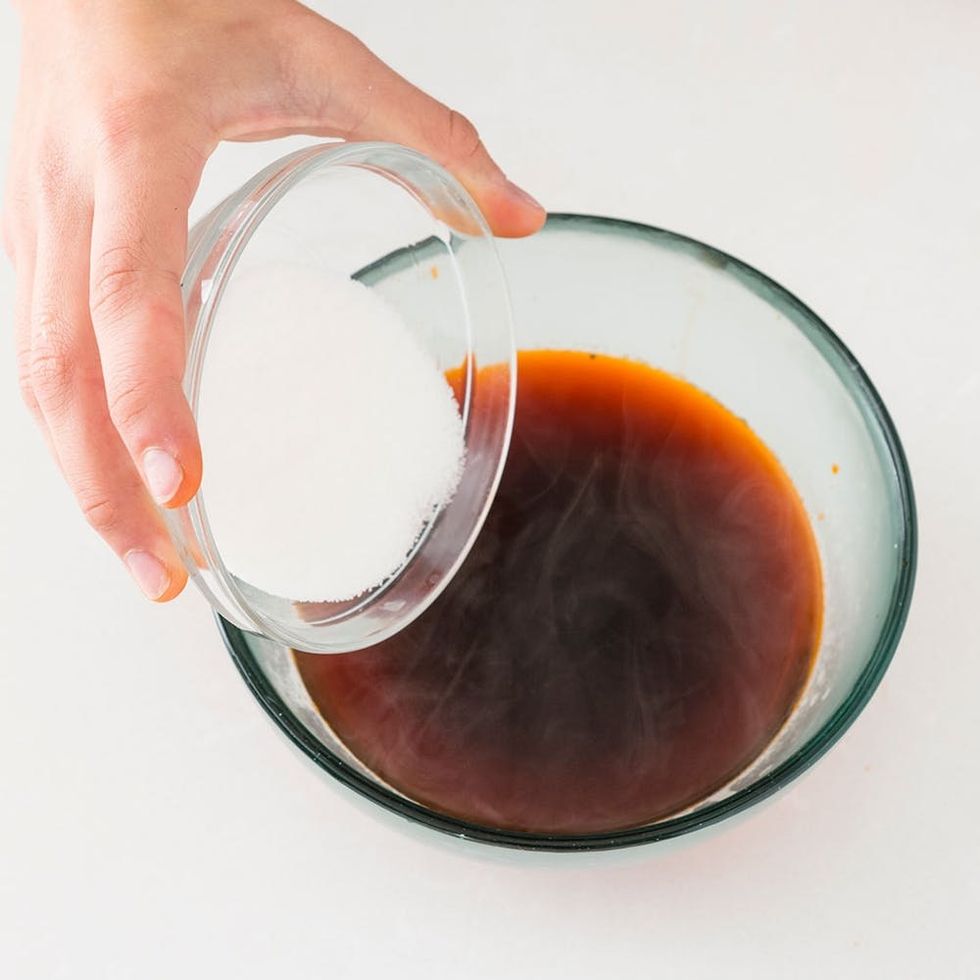 Stir in sugar.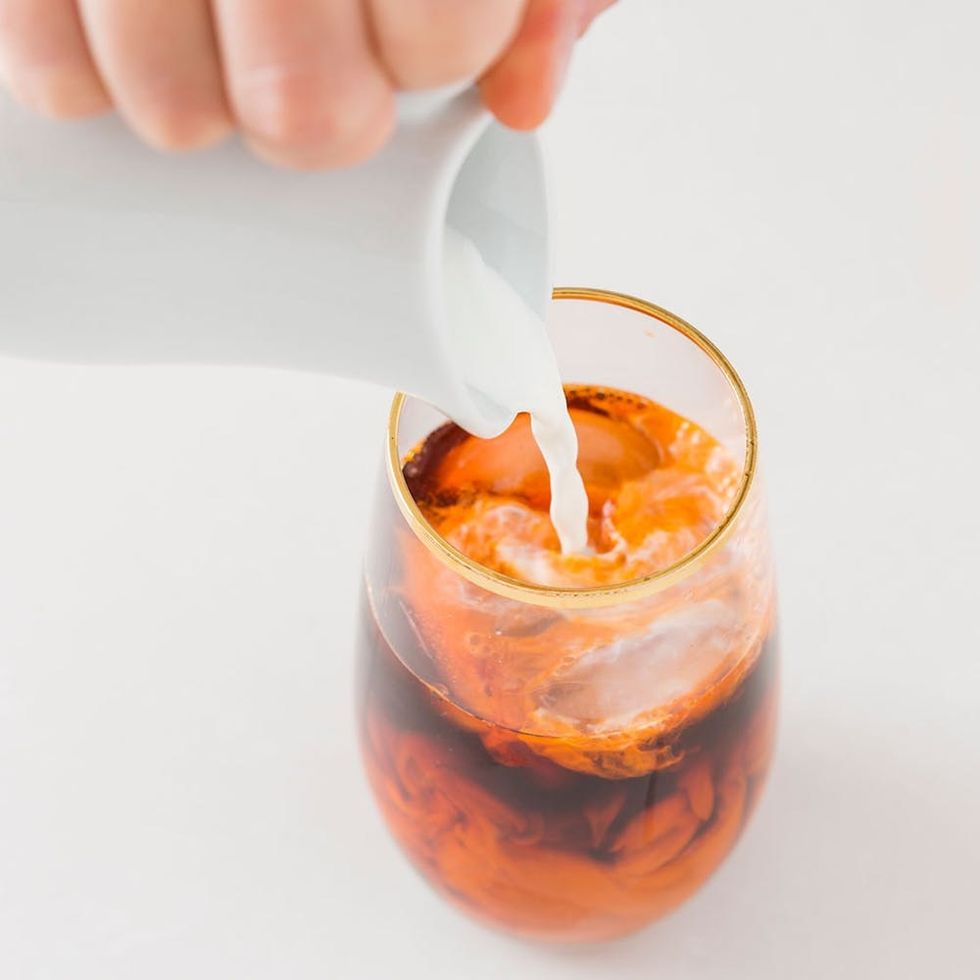 Add tea to a glass with ice and then top off with half 'n' half.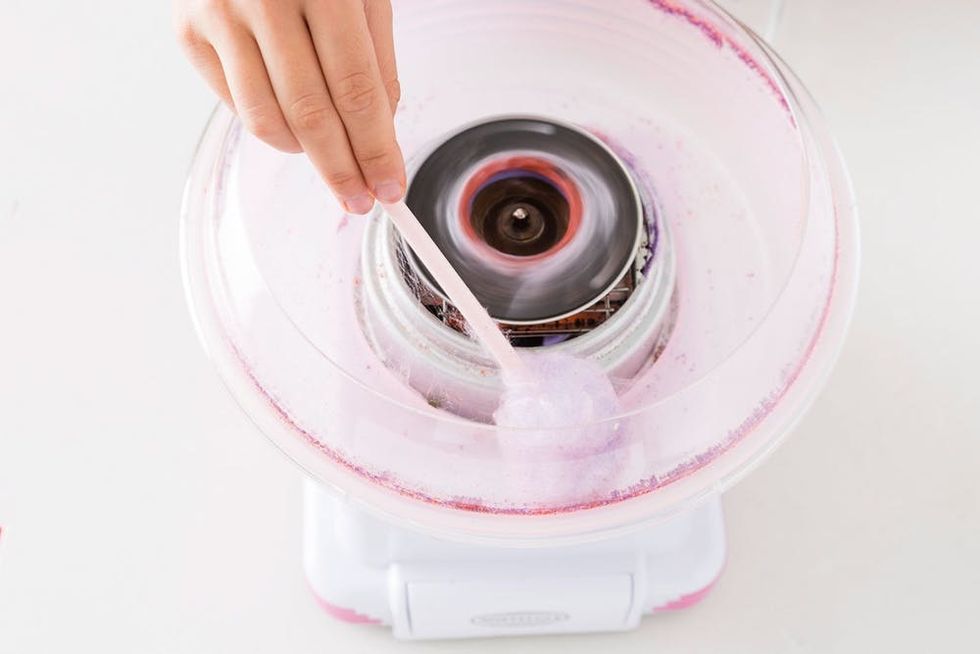 Follow the instructions for your cotton candy machine. Use a straw to collect the cotton candy once the sugary web starts to form.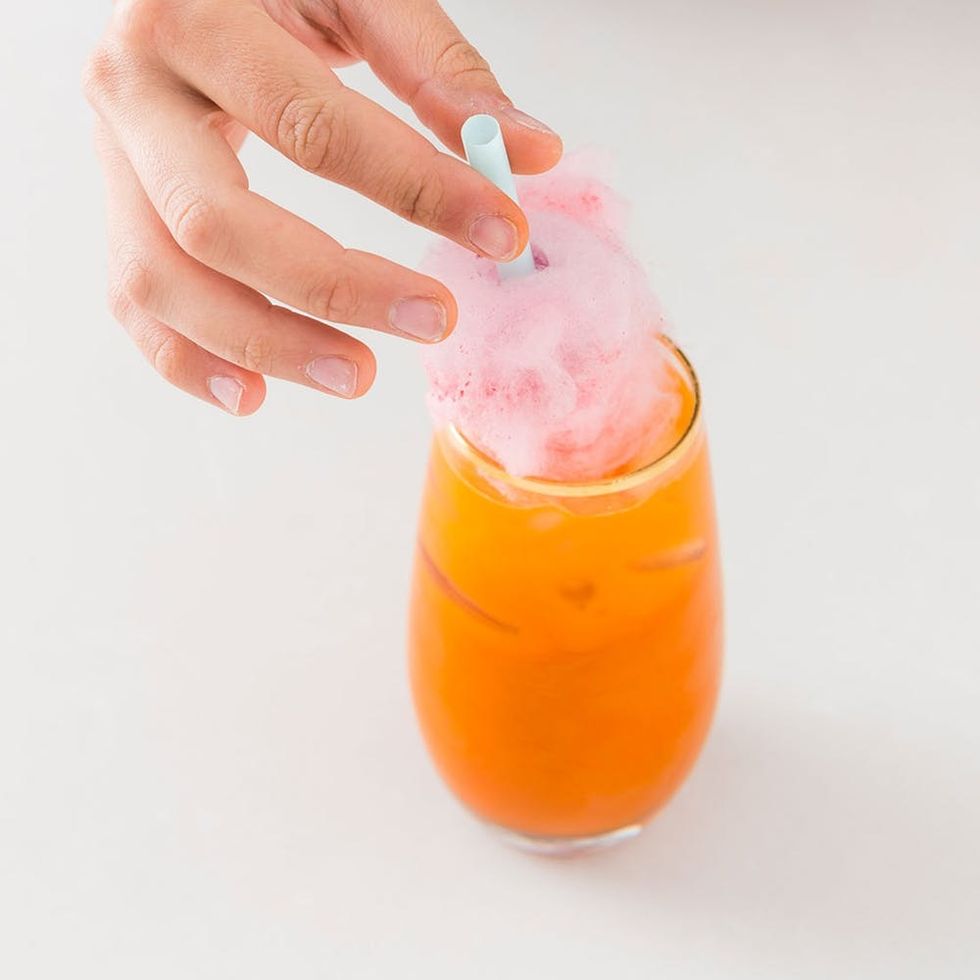 Add your cotton candy straw to your drink, and enjoy!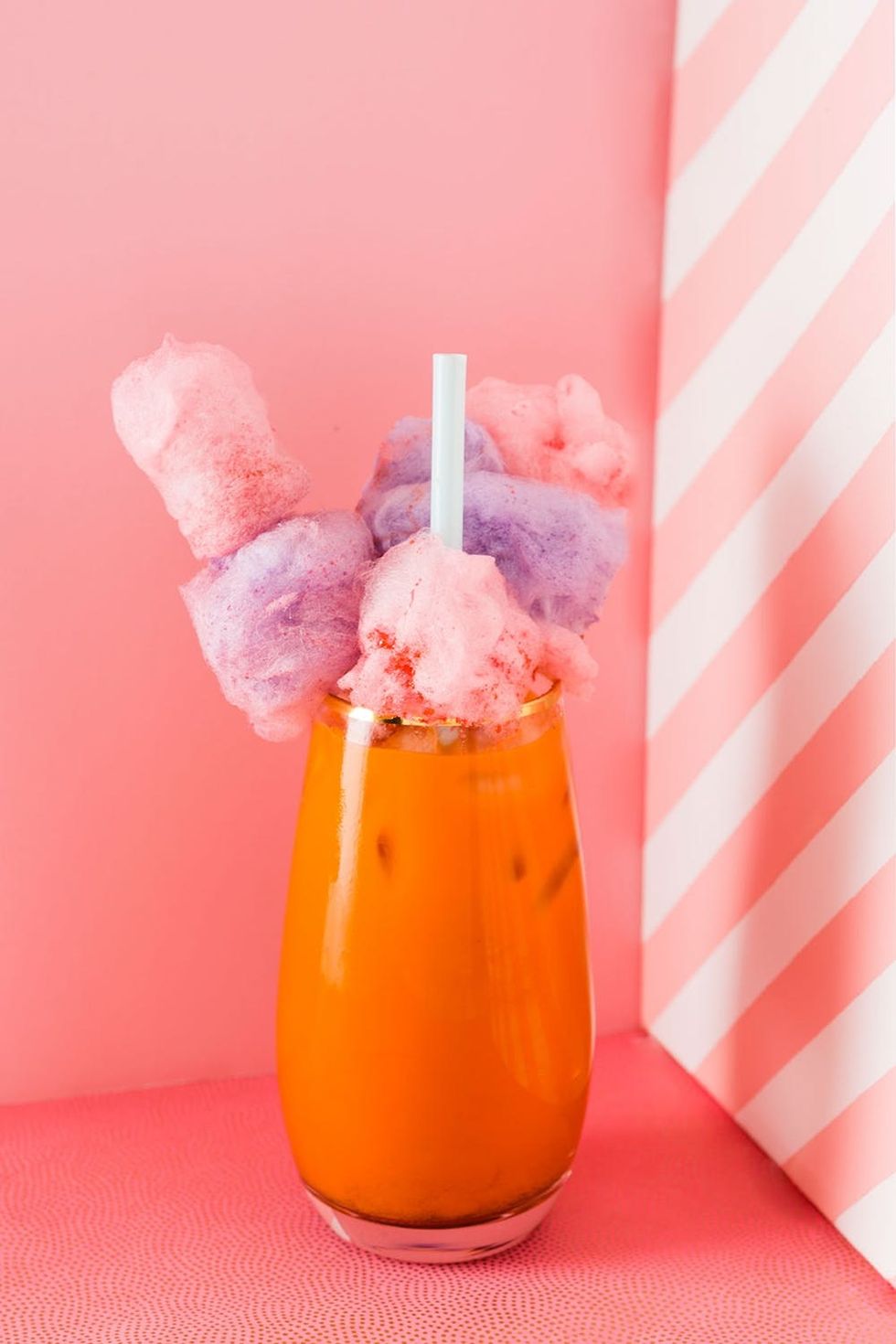 One serving of cotton candy is never enough. Top it off to create a true cotton candy crown.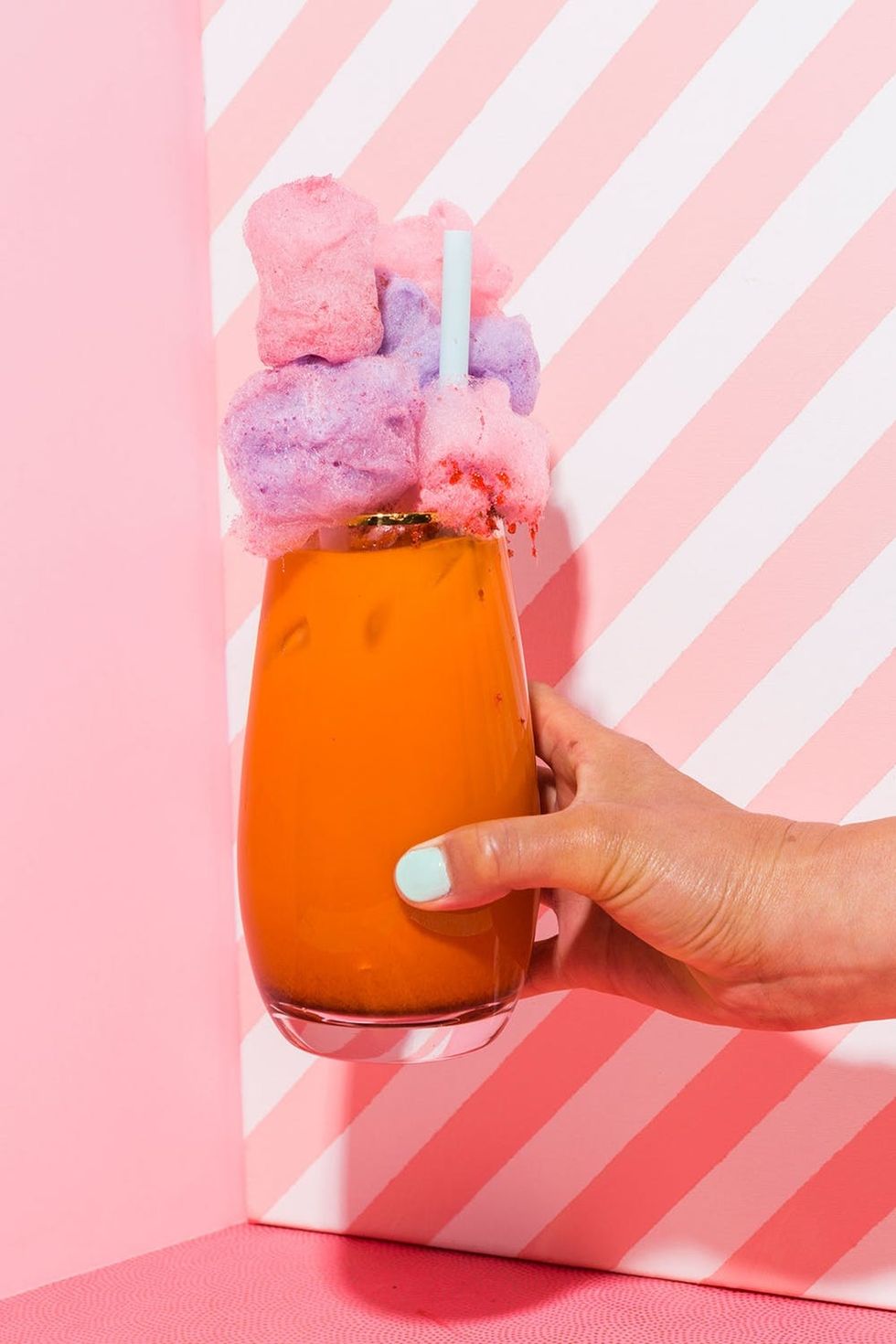 Excuse me — I'll be taking that. Thank you.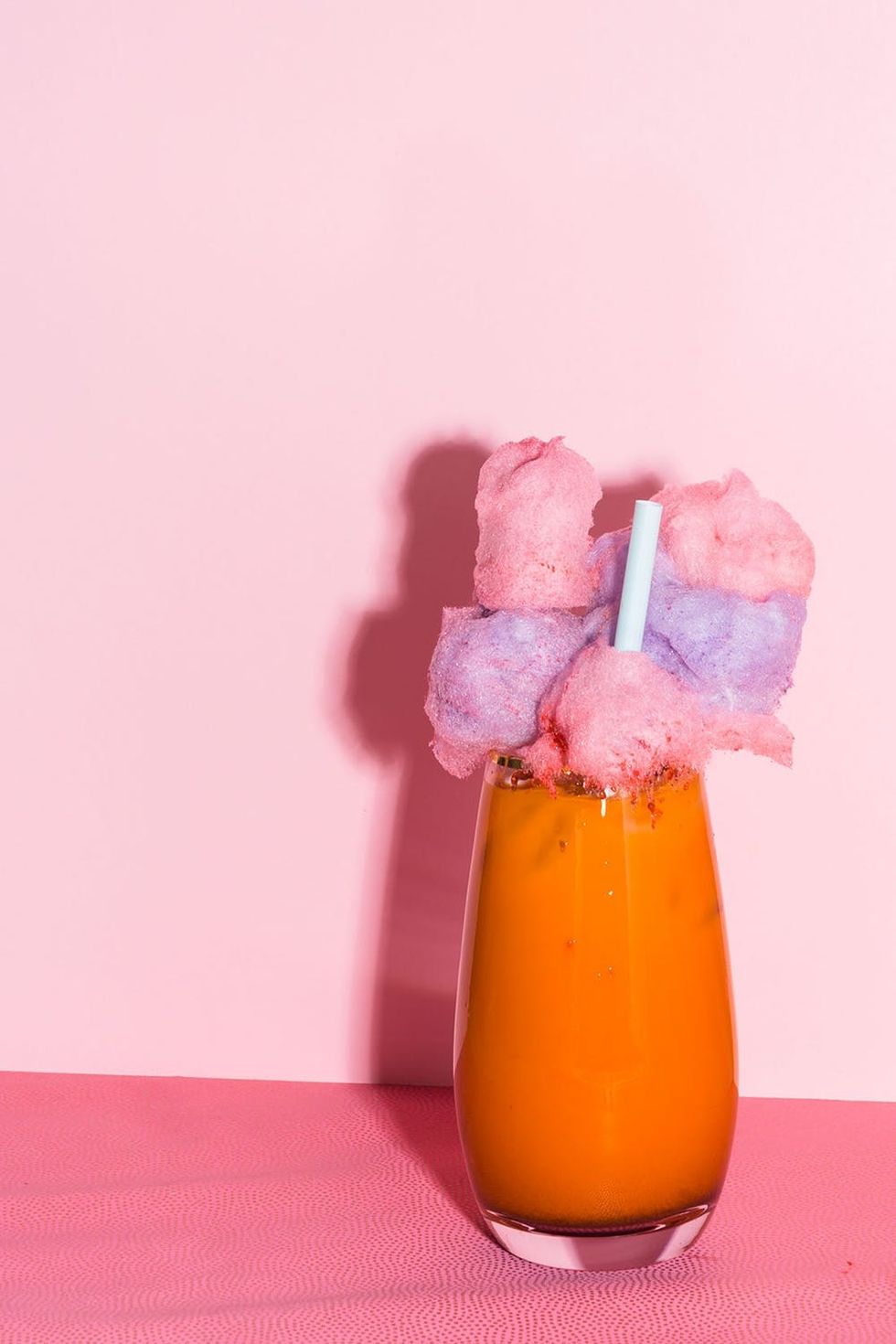 Show us your latest recipe by tagging us on Instagram + using hashtag #iamcreative, and check us out on Pinterest for more delicious recipes!
DIY Production and Styling: Kelly Bryden
Photography: Brittany Griffin
Brit + Co may at times use affiliate links to promote products sold by others, but always offers genuine editorial recommendations.