The Ultimate Absurd Father's Day Gift: Dad Magazine
Jun 07, 2014
TINKERING! TENNIS! WHITE SOCKS WITH DRESS SHOES! You won't believe it, but allour dads have secretly been contributing stories to Dad Magazine. Yep, yours too.
Alright, so Dad Mag isn't actually real, but if it was, it would be everything a dad could ask for in an online publication. The monthly mock covers, which are very much real and very much hilarious, are plastered with hard-hitting headlines like "Emoticons UR Daughter Will Love" and hot tips on tricking your grown children into helping rake leaves. In Dad Magazine world, your dad could even find answers to fatherhood's most powerful conundrums such as "Is Your Sneeze Terrifying Enough?"
---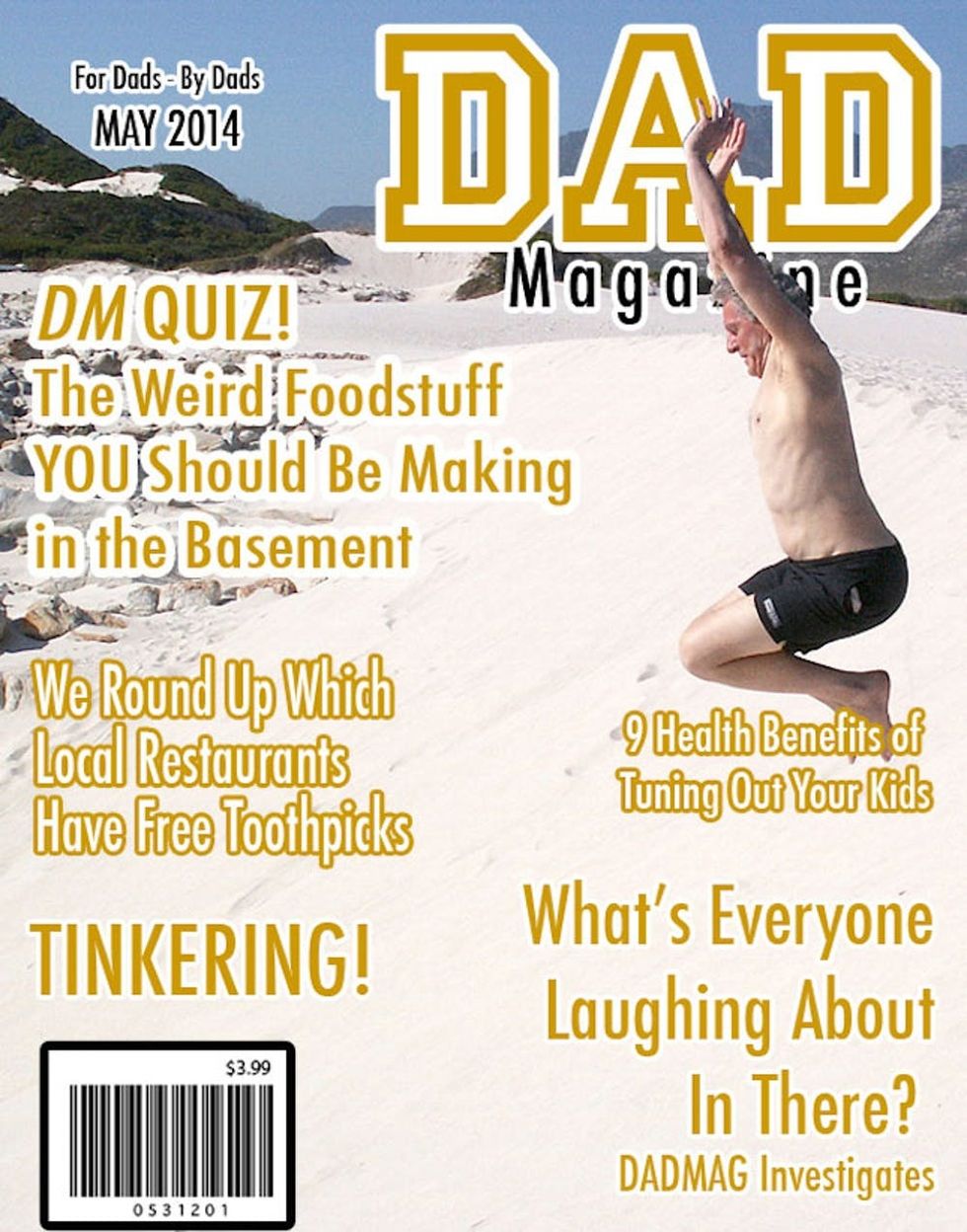 Real or not, we're more than convinced our dad is personally responsible for a quiz in the May 2014 issue entitled "The Weird Foodstuff YOU Should Be Making In The Basement," based on his boundless knowledge on the subject. Seriously, the man once cured sausages by hanging them from a dusty ceiling fan… we wish we were making that up for the laughs, but we are not.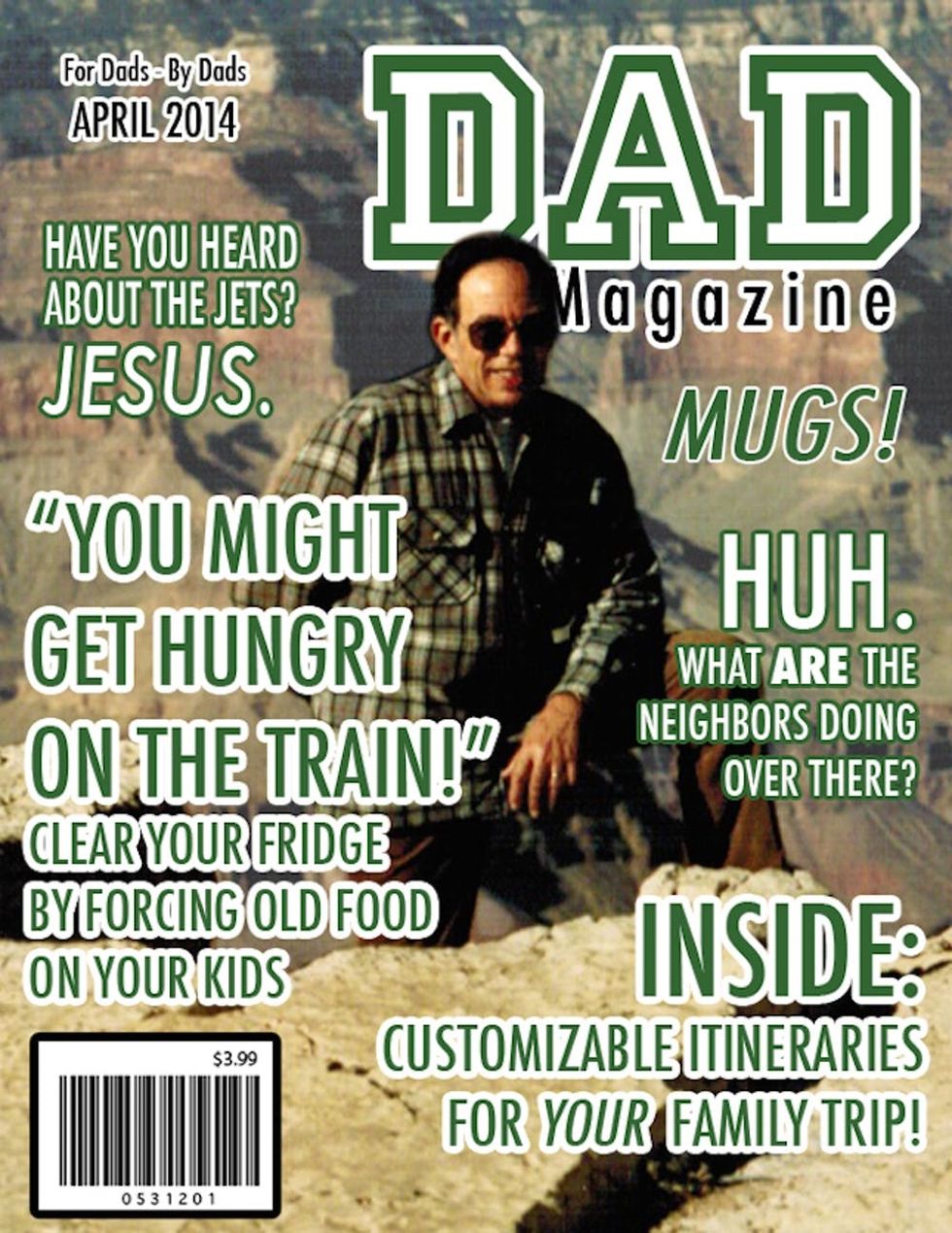 Leading up to every Father's Day, we always go through the same old dance. "Hey Dad, you have your eye on anything for Father's Day? More short-sleeved plaid shirts? Shelves for your 1980s Reader's Digest collection? Beard grooming products? A meat smoker? Another book of crossword puzzles?" And every year, we get the same answer: "Nah, I'm good." VERY HELPFUL, DAD. Well, this year, he's getting a a fake subscription to Dad Magazine, but we'll probably have to print the covers out since he still hasn't figured out how to use the iPad we got him last Father's Day.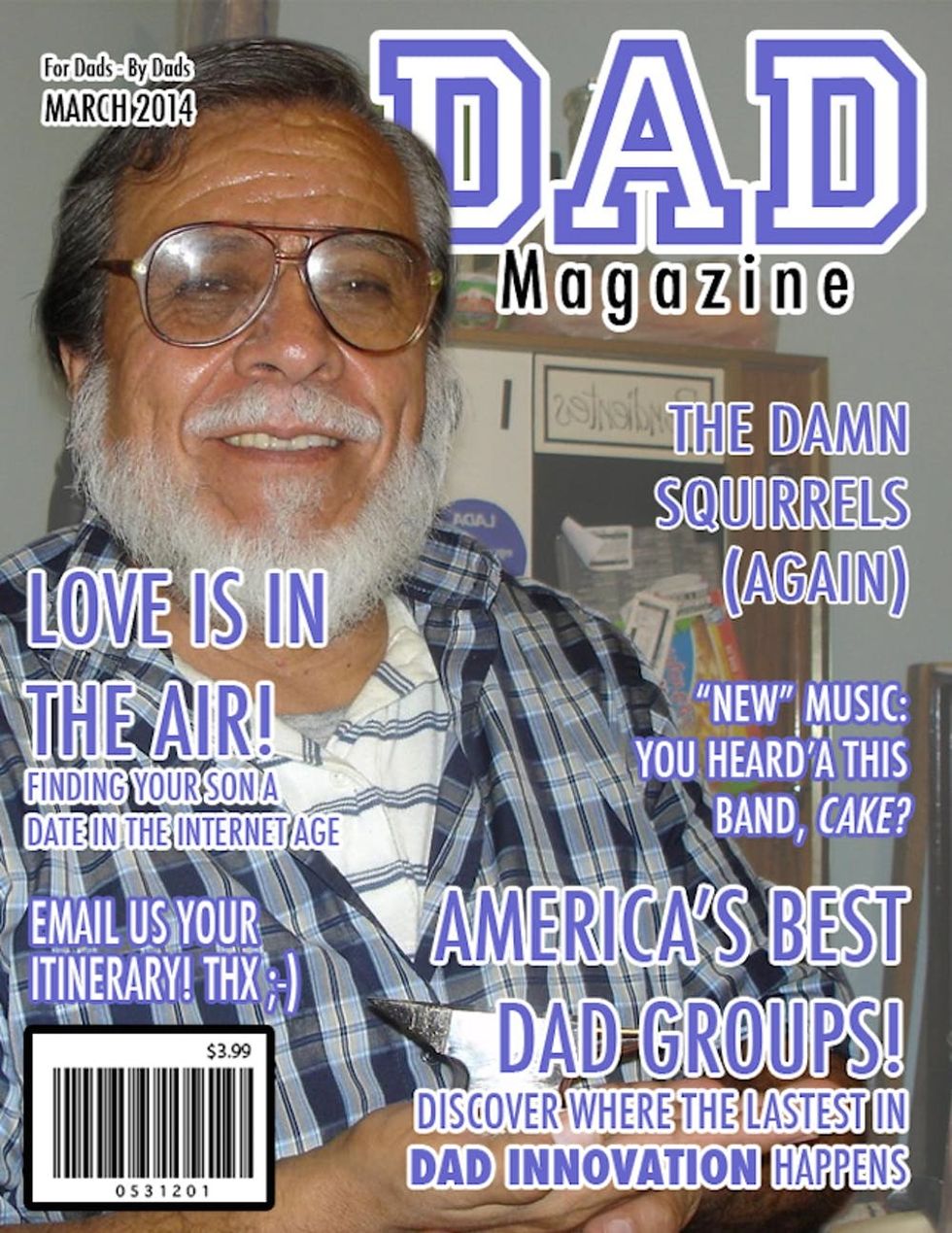 This gem of a series is the hilarious work of Jaya Saxena and Matt Lubchansky at The Toast, and we are 150% certain their dads and our dads would all be BFFs. And even though Dad Magazine isn't technically real — unfortunately for us (and the universe) — we bet your dad will think the monthly covers are a hoot! (His words, not ours.)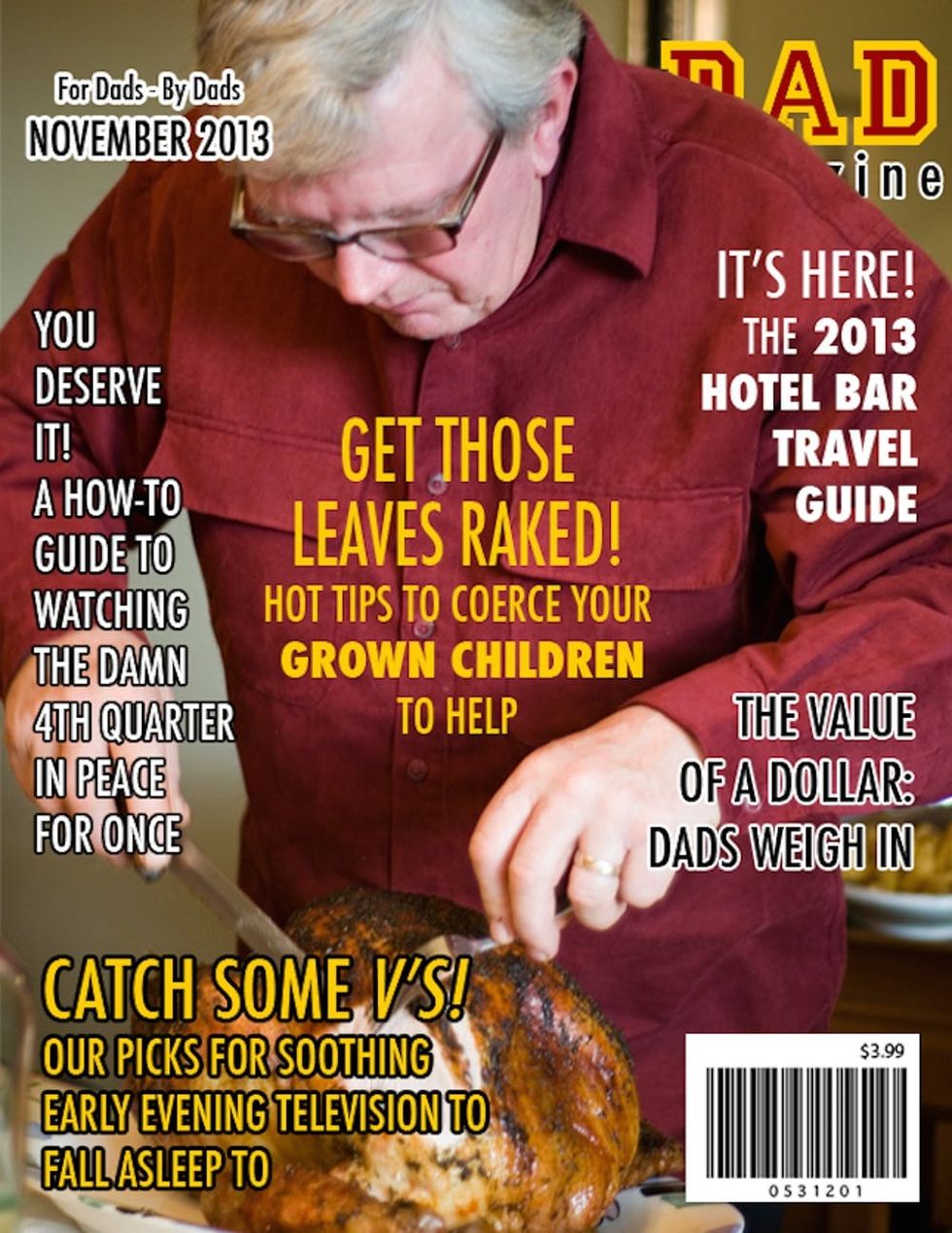 Any predictions for Dad Magazine's next big headline? Give us a shout in the comments!
Parenting