How to Program Your Favorite Song As Your Doorbell
Apr 09, 2013
The first thing you need to know? This company is called DoorJamz! Definitely our jam. (We had to go there.) As you guys know, we love when technological innovations help streamline our home and make it a better place to be, and this latest IndieGogo project does just that.
When's the last time you heard a doorbell that actually sounded… good? Sure, the point of ringing a doorbell is to get your friend to come down and let you in as soon as possible, but who says they need to ding and dong until the cows come home? Let's be serious – no one really wants more cowbell.
---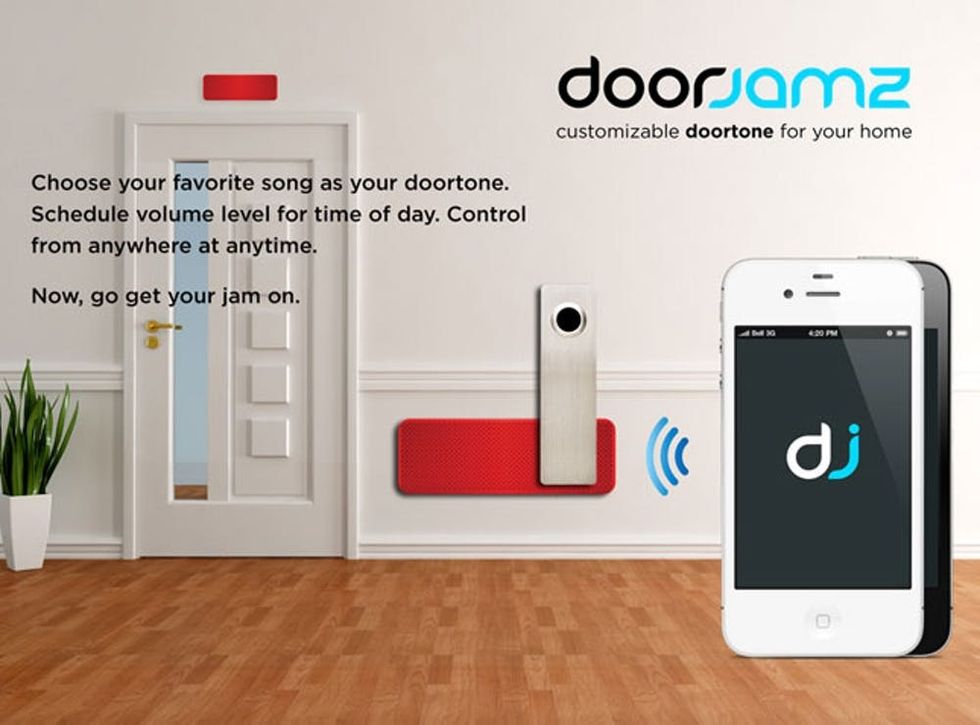 DoorJamz aims to solve this problem, by empowering your doorbell to have it play whatever music you like. Your DoorJamz is controlled from an app on your smartphone. If you want a certain song to play on your doorbell, simply upload it into the app, and it instantly works at your door.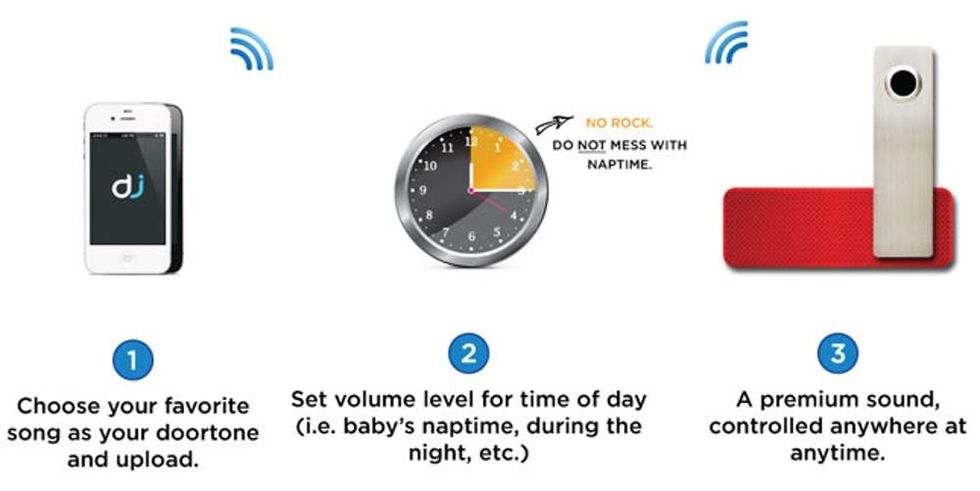 Next up, the scheduling feature. This part of the DoorJamz app lets you schedule different tones for different days, lets you turn it down at certain times of day (naptime or the middle of the night, for example), and lets you turn it up if you're having a party and worried you won't hear the bell ring. We love the idea of choosing different tones for holidays like the Monster Mash for Halloween, Mariah Carey's All I Want for Christmas is You for your December anthem, and of course, you could always set it to play you and your spouse's "song" for an anniversary or special occasion. (Taylor Swift would totally program "Our Song" if she had her bf coming over to hang.)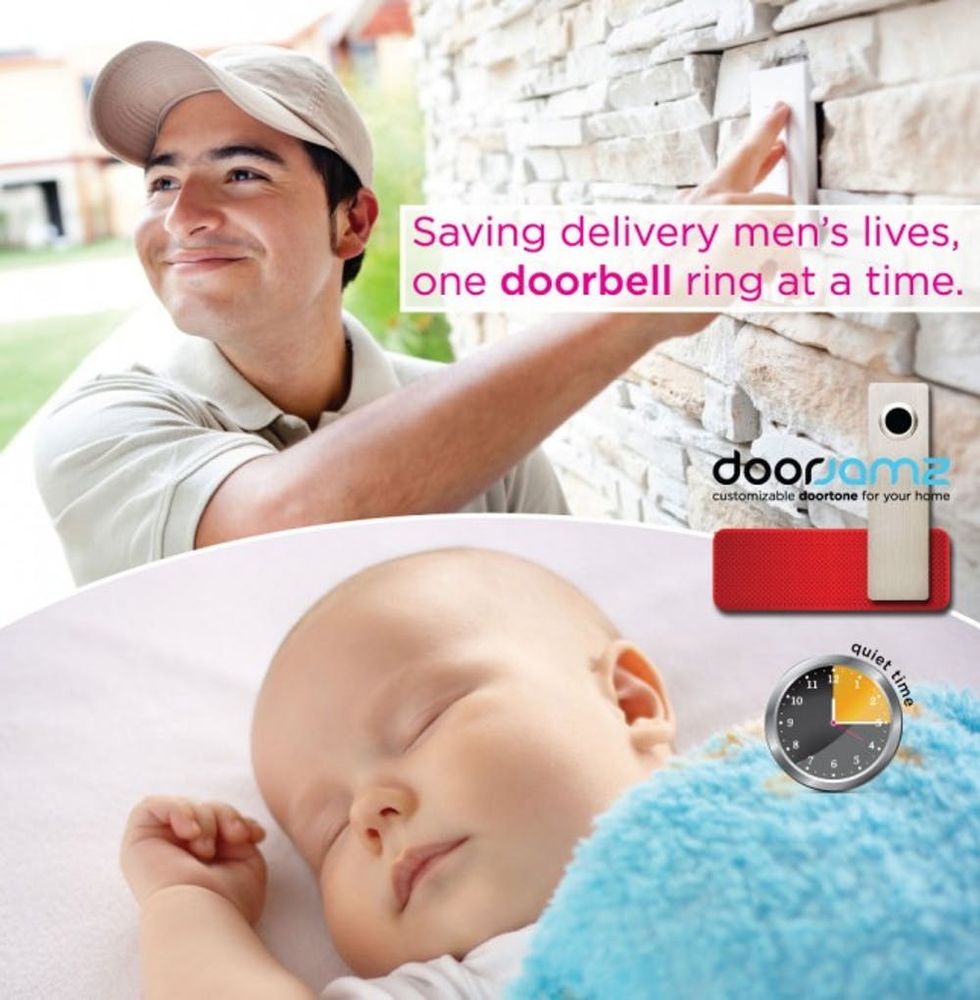 And last, DoorJamz offers a bit of security too. You can adjust the sensitivity of your DoorJamz so that it alerts you if someone is at your door but not yet ringing the bell. You can even set up a security noise for a situation like this, and the DoorJamz will actually bark at the person lurking on your doorstep. Beware of dog! Kind of amazing.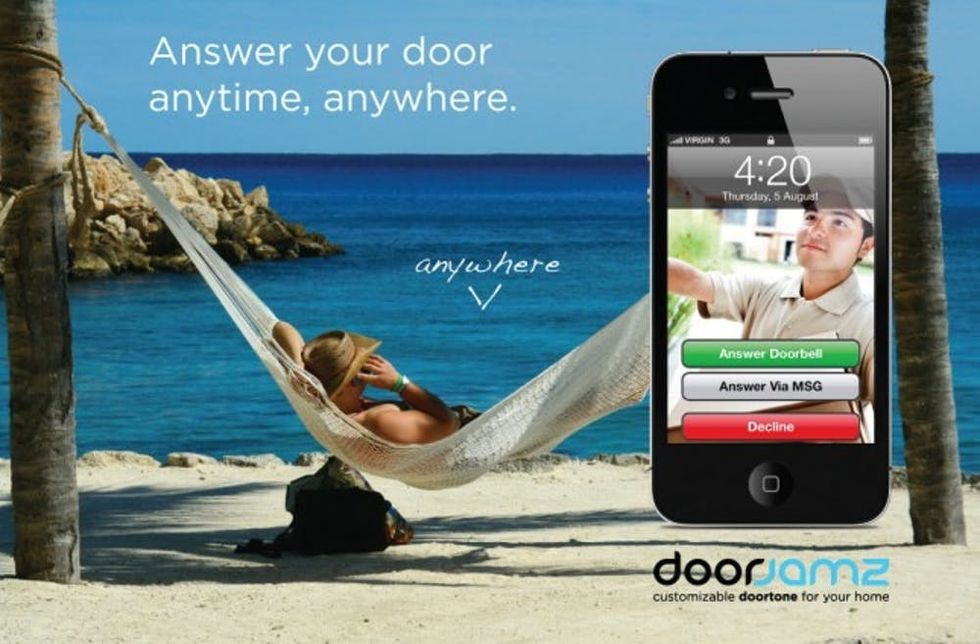 If you're looking to really trick out your home security, you can even upgrade to full video functionality that will allow you to see who's at your door via your smartphone no matter where you are.
A pledge of $99 over on IndieGogo gets you first in line to JAM! DoorJamz are expected to ship in spring of 2014. We can't wait to try one for ourselves!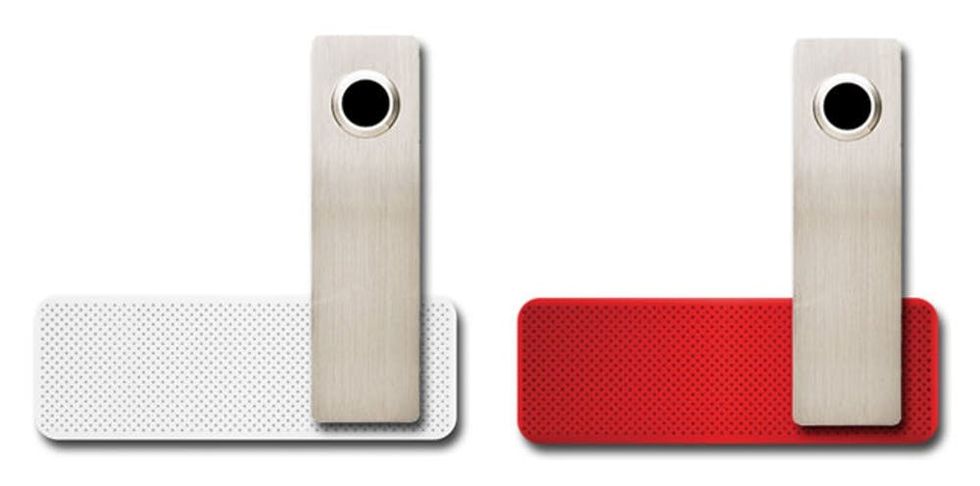 PS: We'd love to see DoorJamz form a partnership with a company like Lockitron, so you could potentially control your doorbell and locks all from your phone. Home automation at its finest.
What jams would you want to play at your door? What other innovations for the home have recently caught your eye? Talk to us in the comments below.
Tech