Dylan Farrow Calls out Justin Timberlake's #TimesUp Hypocrisy on Twitter
Jan 24, 2018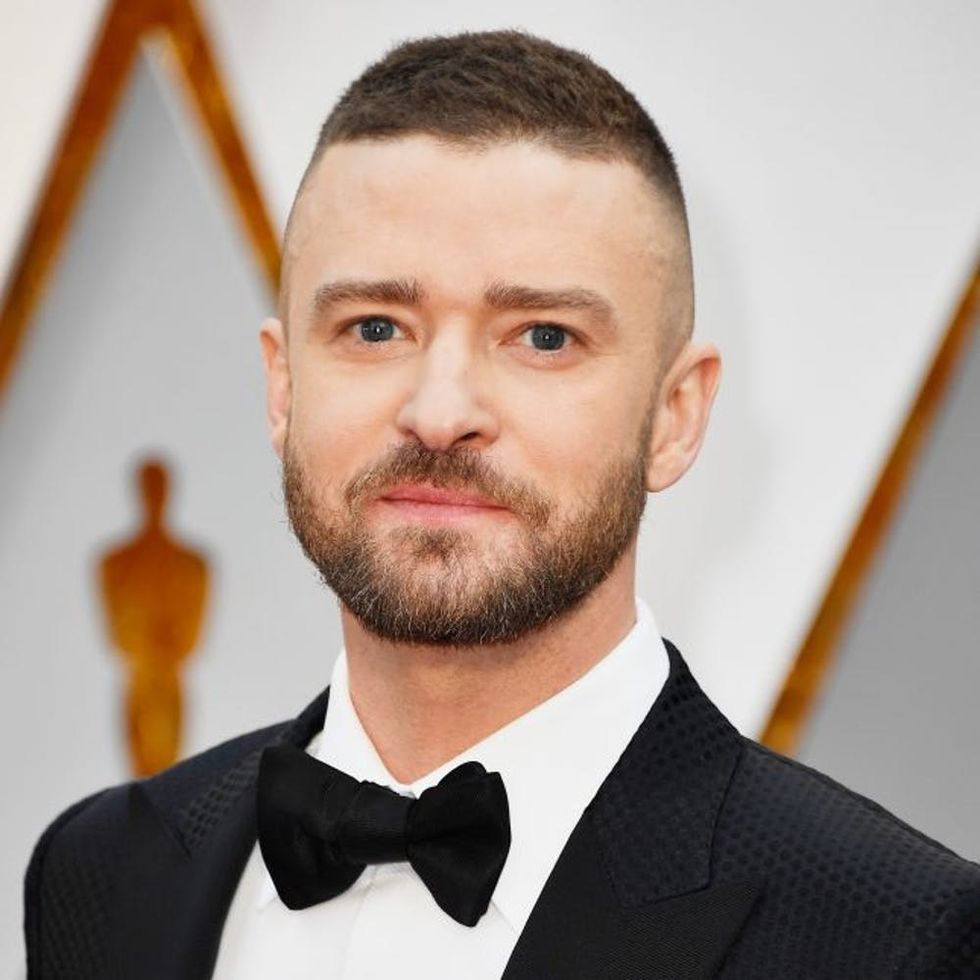 On Tuesday morning, Justin Timberlake woke up and sent out a tweet:
---
Random question: Can someone please explain the saying, "You just want your cake and to eat it too."

What else am I about to do with a cake??

— Justin Timberlake (@jtimberlake) January 23, 2018
He probably thought he was being cute. Or funny. Or maybe he's just woefully uninformed and actually doesn't know what "Have you're cake and eat it too" means. Whatever the case, we're pretty sure that he never could have anticipated the response that Dylan Farrow quickly dished out:
The saying means, for example, you can't support #TIMESUP and praise sexual predators at the same time. You can't retain your credibility as an activist (i.e. – retain the cake) and, at the same time, praise a sexual predator (i.e. – eating the cake).

— Dylan Farrow (@RealDylanFarrow) January 23, 2018
If you've somehow missed Farrow's domination of the #MeToo news cycle in recent weeks, she's the estranged adopted daughter of director Woody Allen, and she's been making waves in Hollywood and beyond. Farrow has claimed for more than two decades that Allen sexually abused her as a child, and she's been highly critical of the #MeToo movement for not bringing down the axe on her former dad. Allen has always denied the allegations and was investigated and cleared of the charges back in the '90s.
It seems that Hollywood is finally listening to Farrow, because in recent weeks numerous stars have publicly pledged not to work with Allen in the future, and other actors have donated earnings from Allen films to charity.
Timberlake had a role in Allen's 2017 film, Wonder Wheel. He is not one of the actors who has spoken out against Allen. Timberlake did choose to wear a Time's Up pin to the Golden Globes, though, a fact that Farrow apparently saw as a contradiction she couldn't let slide. James Franco and Aziz Ansari were also called out for hypocrisy after sporting the pin at the awards show, but unlike Timberlake, both Ansari and Franco stand accused of questionable sexual behavior.
Some of Timberlake's fans thought the call-out was a little unfair:
Damn, can't a man just ask a philosophical question about cake without it turning into #metoo?

— I to the O (@OyrikNYC) January 23, 2018
Others, not so much:
If he's looking past sexual abuse, then he needs to take off that Times Up pin.

That's her point.

👋🏻👋🏻👋🏻

— Amanda O (@IsThisThingOn31) January 23, 2018
Timberlake himself weighed in on the conversation later Tuesday, and tried to keep things lighthearted:
Also… I prefer pie, I think.

— Justin Timberlake (@jtimberlake) January 23, 2018
He also added this:
THANK YOU! Day changed.#StillPieOverCake https://t.co/gbyezn2hhs

— Justin Timberlake (@jtimberlake) January 23, 2018
It seems JT is choosing to ignore Farrow's call-out. By Wednesday he had still not responded and appeared to have moved on, posting several new tweets about upcoming projects. We'll see if the court of public opinion is as forgiving as JT is being to himself.
What did you think of Farrow's call-out? Tell us @BritandCo.
(Photo via Frazer Harrison/Getty)
Lia Grainger
Lia Grainger is a freelance journalist and reluctant nomad who divides her time between Canada and Spain, weather dependent. She's written for The Atlantic, Reader's Digest, the Toronto Star and other print and online publications, and her work appears in dozens of languages around the world.
Current Events