Ellen Degeneres' New App Is Even More Addictive Than Heads Up
Oct 08, 2015
It goes without saying that Ellen Degeneres is one funny lady, and we imagine she probably knows how to keep a party entertaining. We can guess what game you'll be playing at your next get-together — and you can thank the talk show host for that. Psych! Outwit Your Friends is a new game from Ellen Digital Ventures + Warner Bros. Interactive Entertainment (who also created that awesome game Heads Up!, which you should check out if you haven't already) and the best part is it's free through the App Store and Google Play.
---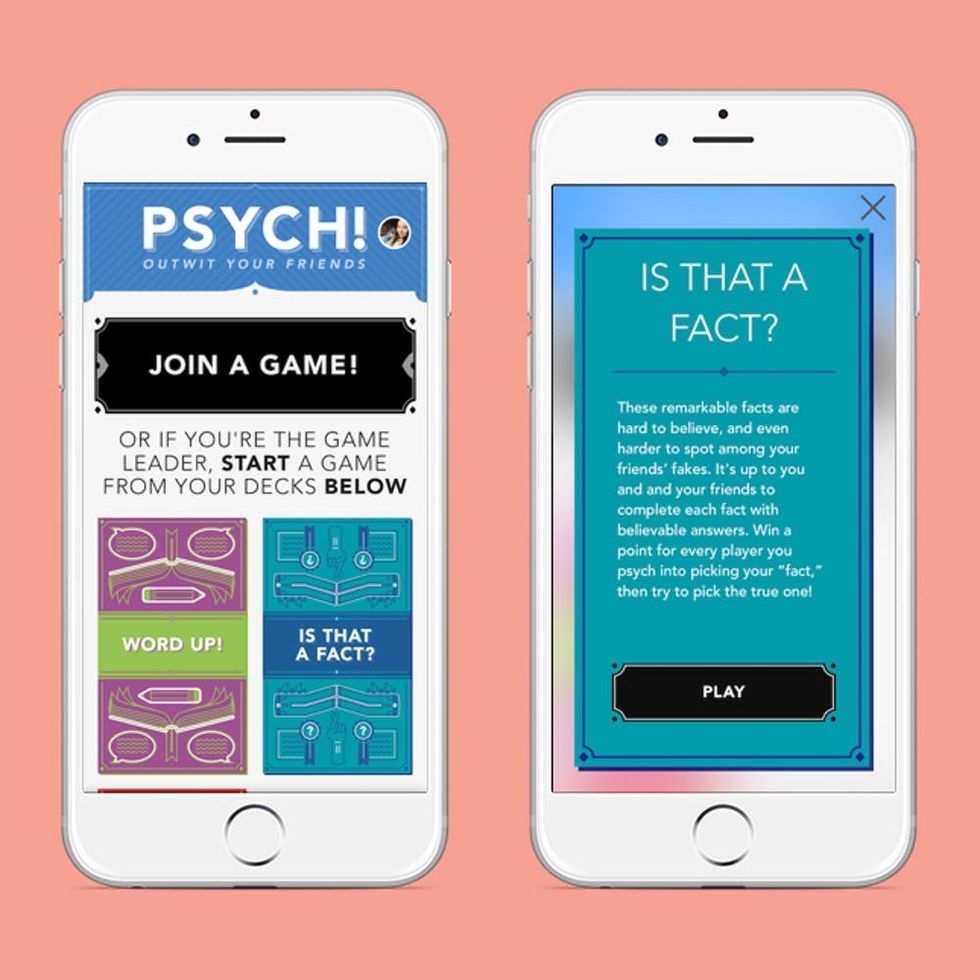 Here's how the game works: Players make up fake answers to real trivia questions and compete against each other to guess the correct answers in the group's fake answers. Players earn points for each person they "psych" into believing their false answers. Pair the game with some fun fall cocktails, and you've got a serious party.
"I can't wait for everyone to play this new game. It's going to be the most fun you ever had with your friends. I'm so excited for you to try it, everyone who downloads it is invited to dinner at my house. Psych! I'm sorry. I couldn't resist, since that's the name of the game. It was also the name of my great uncle's cockatiel. Psych! I'm kidding again. The cockatiel was named Camille," Ellen joked for the game's launch. Funny, Ellen.
Developed by Sequence, Psych! will have three free category decks available at launch, including Word Up! , Is That a Fact? and Movie Bluff! Nine additional decks will be available for $0.99 each.
It looks like Cards Against Humanity will have some competition at your next bash.
Are you going to download the Psych! app? Let us know here.
(Photo via Frederick M. Brown/Getty Images for Disney + Michael Rozman/Warner Bros.)