Beauty Confession: I Fill in My Eyebrows Using This Weird Beauty Product
Feb 01, 2016
Full, natural eyebrows are always a hot topic — having a strong brow game isn't going anywhere, people, so get used to it! There are endless products out there to help you achieve gorgeous brows, like stencils, dual-ended pencils and pomades, and if that wasn't enough, I've added one more totally unexpected product to that lineup after catching our Senior Style Editor Kate Puhala using a deep purple, sparkly eyeshadow to fill in her brows months ago. I know this sounds crazy — Let me explain!
---
I was so confused by the words "purple" and "sparkly" describing a product you'd use to fill in your brows on an everyday basis, so I had to ask her what the heck she was doing. As a makeup artist, I have all kinds of weird tricks up my sleeves, but this was completely foreign to me. Kate replied, "What?! This totally works, and I'm too lazy to buy other stuff to do it!" So what did I do? I tried filling my brows with sparkly eyeshadow, and needless to say, I am obsessed and wanted to pass along this little gem of a hack to all of you.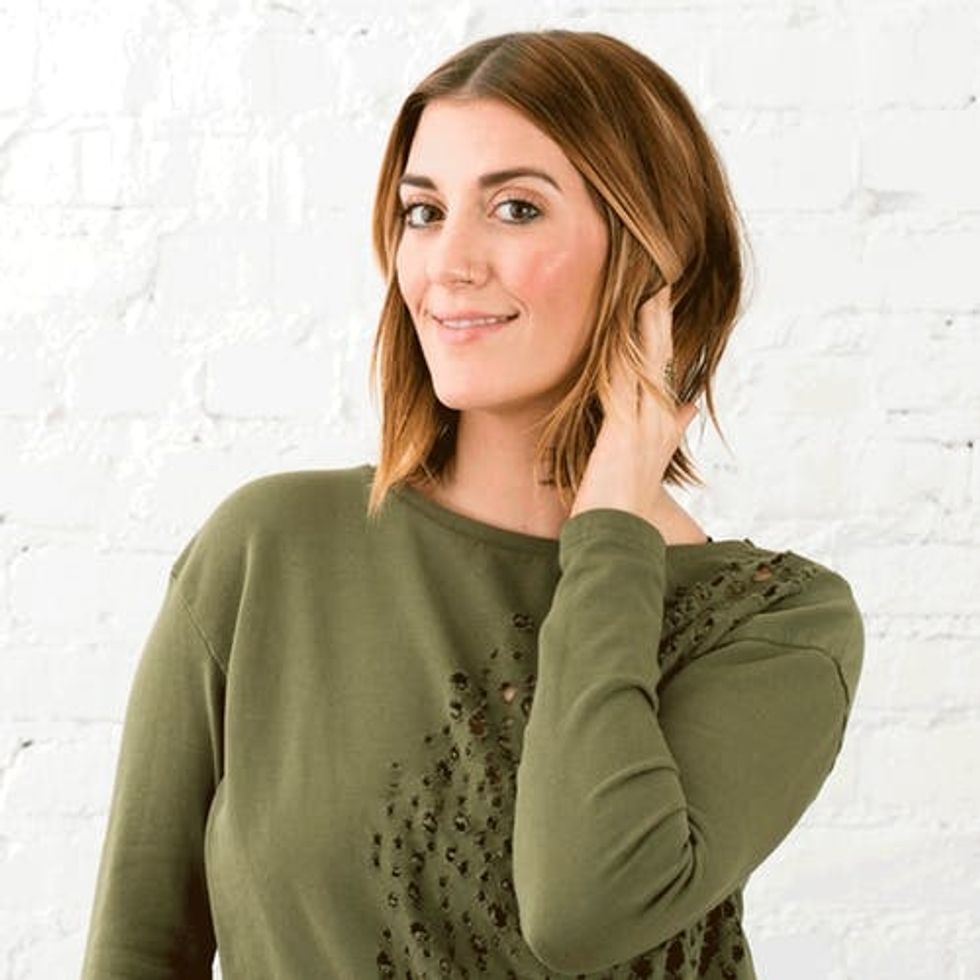 Disclosure: I didn't use a purple sparkle shadow to fill in my brows. Instead, I went with sparkly medium-brown eyeshadow, specifically the shimmering brown in this Japonesque Color Pixelated Color Eyeshadow Palette ($38) since I have warm undertones in my hair color — Kate has platinum blonde hair, so the deep purple sparkle looked natural on her much-darker espresso eyebrows. The point here is you can go big, stay neutral and everything in between, depending on the look you want.
2-Step Application: Fill in + Brush Out
Show us your favorite brow-spiration by tagging us on Instagram!