If You're Tired of Seeing the Words 'Fake News,' Here's What Facebook's Alex Jones Ban Means for Your Sanity
Aug 06, 2018
Amid ongoing backlash and scrutiny over its policies surrounding "fake news," conspiracy theories, and hate speech, Facebook just joined YouTube, Apple, Stitcher, and Spotify in permanently banning content from Alex Jones, one of the most notorious peddlers of misinformation in the US.
Jones is an infamous far-right conspiracy theorist who has most recently come under fire for spreading conspiracy theories about the fatal school shooting at Marjory Stoneman Douglas High School.
---
In a blog post published Monday, Facebook wrote, "We believe in giving people a voice, but we also want everyone using Facebook to feel safe. It's why we have Community Standards and remove anything that violates them, including hate speech that attacks or dehumanizes others. Earlier today, we removed four Pages belonging to Alex Jones for repeatedly posting content over the past several days that breaks those Community Standards."
Could this be the beginning of the end for fake news online?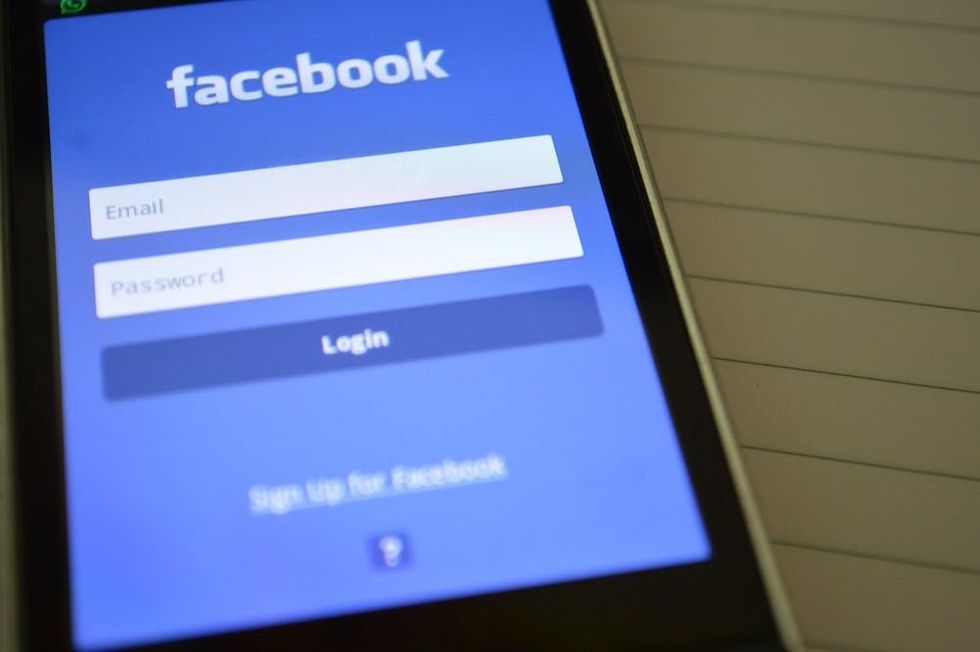 Who Is Alex Jones?
Jones is the founder of the website InfoWars.com and hosts The Alex Jones Show. Jones is regularly sued by people who he lies about or who are negatively impacted by his conspiracy theories and harassment campaigns.
An avid supporter of President Trump, Jones has propagated conspiracy theories that undermine the facts surrounding the tragic Sandy Hook and Parkland school shootings. Jones is currently under litigation in three defamation lawsuits by families of the Sandy Hook Elementary School shooting's victims for stating that the 2012 massacre was a government-staged hoax.
Jones also actively stoked commotion about the legitimacy of President Obama's birth certificate and was a major player in spreading the 2016 "Pizzagate" conspiracy theory that led to a man bringing a gun to a pizza shop in Washington DC. The latter theory claimed, with no evidence, that Hillary and Bill Clinton were involved in a child sex trafficking ring based in the Comet Ping Pong pizza shop.
The yarns Jones spins are typically baseless, frequently racist, and really dangerous — a textbook example of the "fake news" sweeping headlines since the 2016 presidential election. Yet for years, Jones has been able to operate several pages on Facebook, giving him a massive platform to spread misinformation and stir up trouble.
What Jones' Facebook Ban Could Mean for Fake News in the Bigger Picture
Getting bounced from Facebook is a huge blow for Jones, who depends on a wide viewership to profit from deliberately spreading false, far-right misinformation. The impact that his removal from Facebook will have on his ability to reach viewers is compounded by the fact that Jones' content was also just dropped by several other tech companies.
Jared Holt, a research associate with Right Wing Watch — an organization that monitors the messaging of right-wing groups in the media — points out that even though Facebook promised to crack down on misinformation in light of ongoing scrutiny surrounding its role in the spread of fake news, it still took quite a long time for Facebook to get around to banning Jones.
"It took [Facebook] nearly two years to make the seemingly obvious realization that Alex Jones routinely abuses the platform and violates the community guidelines that they enforce against everybody else," Holt tells Brit + Co.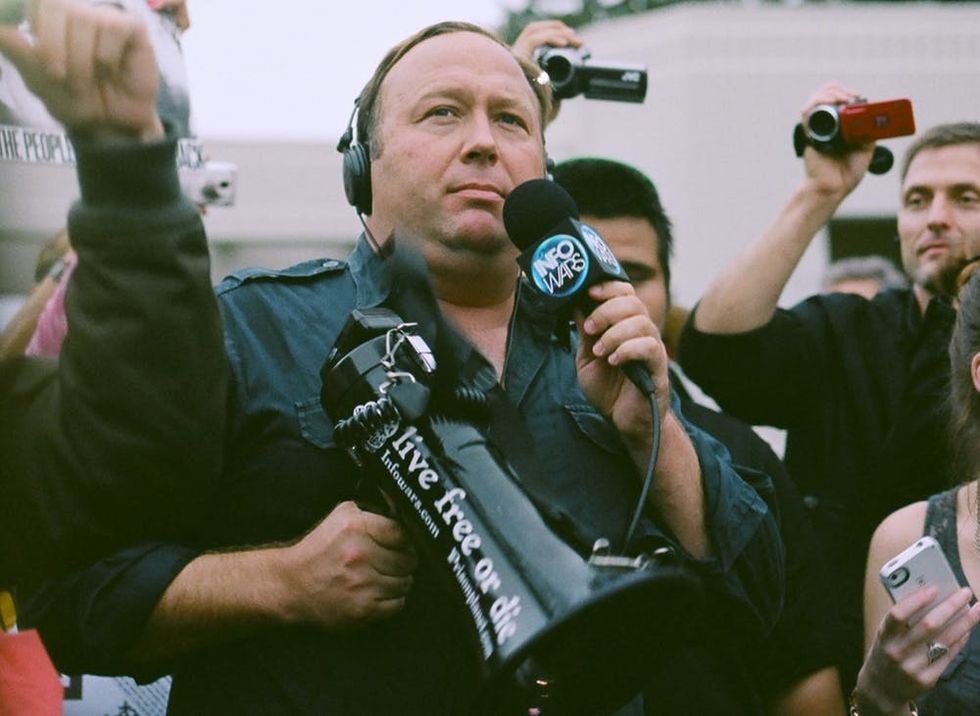 Holt says, "I would struggle to imagine that doesn't have a negative impact on [Jones'] ability to reach and continue to grow his audience." Holt, who has been closely following and reporting on Jones' recent work, also says that "public pressure" likely explains why Facebook finally took action against Jones.
Over the weekend, Jones' podcasts were dropped from Apple, Stitcher, and Spotify. After Facebook announced on Monday morning that it had removed four of Jones' and InfoWars' pages after removing some of the broadcaster's videos last week, YouTube also announced that it banned InfoWars' main account on the site. Alex Jones, InfoWars, and various InfoWars employees still have their Twitter accounts. The Daily Beast reports that getting yanked by YouTube will cost Jones his largest platform.
The Relationship Between Fake News and Hate Speech
Tech companies have been under a lot of pressure from liberal and left-wing users to take a harder stance on hate speech because online hate speech is often connected to real-life violence or attempts at violence.
Not only does Jones deal in vicious conspiracy theories, but InfoWars had a presence in Portland this past weekend, where far-right hate groups the Proud Boys and Patriot Prayer — many members of whom were armed with guns — marched and rallied in the streets. Jones promoted the rally on his show, and said he might come to the rally himself, but ultimately didn't show.
And yet while Facebook, YouTube, and other platforms including Twitter have lately taken action to lessen the number of accounts spreading fake news, conspiracies, and hate speech, removing Jones is just a drop in the bucket. Facebook, YouTube, and Twitter all still allow hate speech on their platforms, even allowing self-identified Nazis to maintain accounts. Given all this, Holt says he's "not incredibly optimistic that we will see this translate into bigger action" from social media companies. That said, it's a start.
What do you think? Tell us on Twitter @BritandCo.
(Images via Pexels + WikiMedia Commons)
Elizabeth King
Elizabeth King is a politics, history, and culture writer based in the Twin Cities. She is generally pretty cranky but still enjoys traveling, music from the early 2000's, and plotting the resistance. Feel free to say hi on Twitter at @ekingc or check out some of her work at www.elizabethcking.com.
Current Events