Fantastic Beasts Joins These 8 YA Novels in Becoming a Series
Jul 03, 2016
We were over the moon when we got our first peek at the trailer for J.K. Rowling's new Harry Potter (have you tried the RL sorting hat?) prerequel, Fantastic Beasts and Where to Find Them, and now fans are even in for a bigger surprise — it's going to be a trilogy!
---
We'll let you just take a moment to process that (squee!)
Director David Yates (you might remember him from the last four Harry Potter films) has apparently spilled the beans to Reuters that J.K. has already written the sequel and has some pretty solid ideas swirling around for the third film. Looks like new daddy and the film's lead star, Eddie Redmayne, is going to be one busy guy!
The first film won't hit theatres until November 18, with projected release dates of 2018 and 2020 for the second and third films, but in the meantime, we'll leave you with a look back at some of the most successful YA trilogies to date.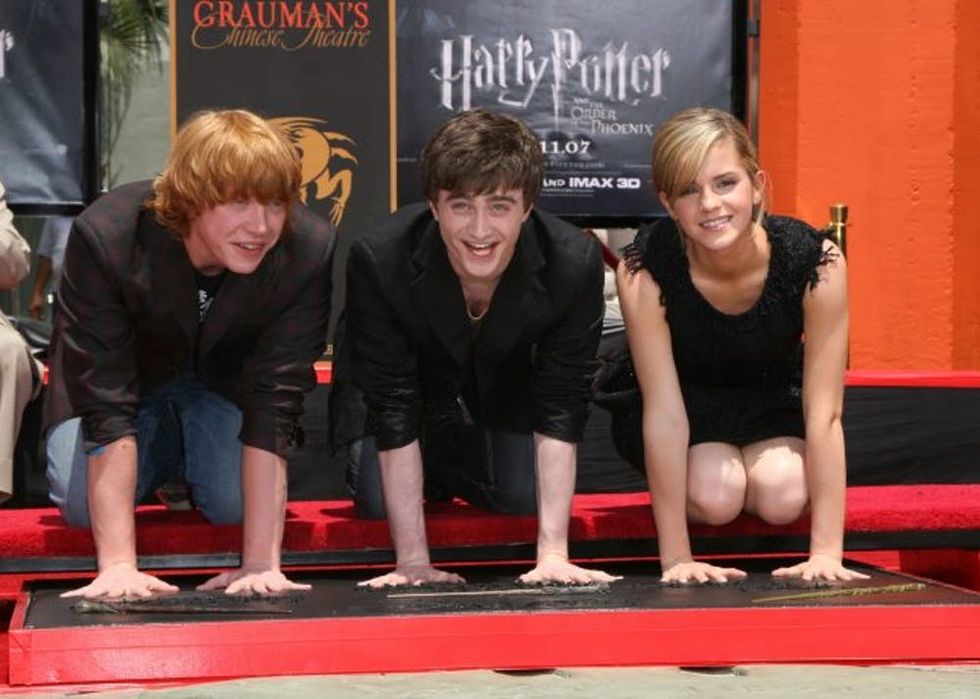 1. The Harry Potter series by J.K. Rowling: Who could forget the series that started it all? Few could have forseen that one young wizard named Harry and his playful pals, Ron and Hermione, would become the worldwide sensations that they ultimately did: Seven novels, eight movies and one theme park later, it's pretty unfathomable to remember a time when Harry didn't rule the world — heck, even Blake Lively can't get enough! If Fantastic Beasts lives up to even half the hype the original Harry series caused, we're in for a REAL treat. (Photo via Alberto E. Rodriguez/Getty)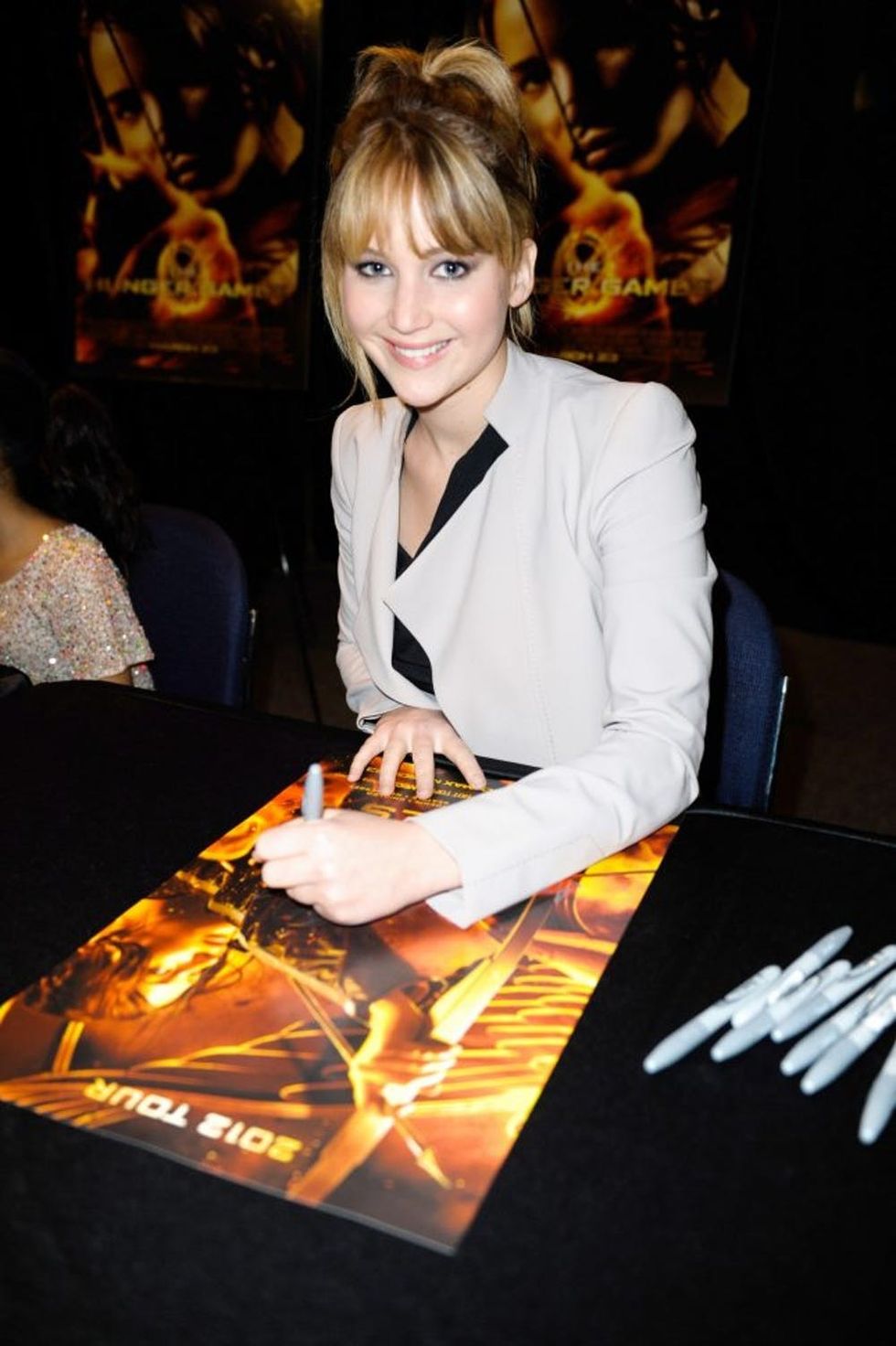 2. The Hunger Games series by Suzanne Collins: Though the final installment of the series, Mockingjay, was split into two parts in its film adaptation, the movies were based on Suzanne Collins' trilogy about a brave young girl chosen to fight to her death against peers she doesn't wish to kill. Not even Jennifer Lawrence herself could've predicted how absolutely huge The Hunger Games series would become (Hunger Games Valentine's were a thing, people). We practically watched her grow up as the series' main character Katniss over the course of three years, setting the stage for her to become blue Mystique in X-Men. (Photo via Gustavo Callabero/Getty)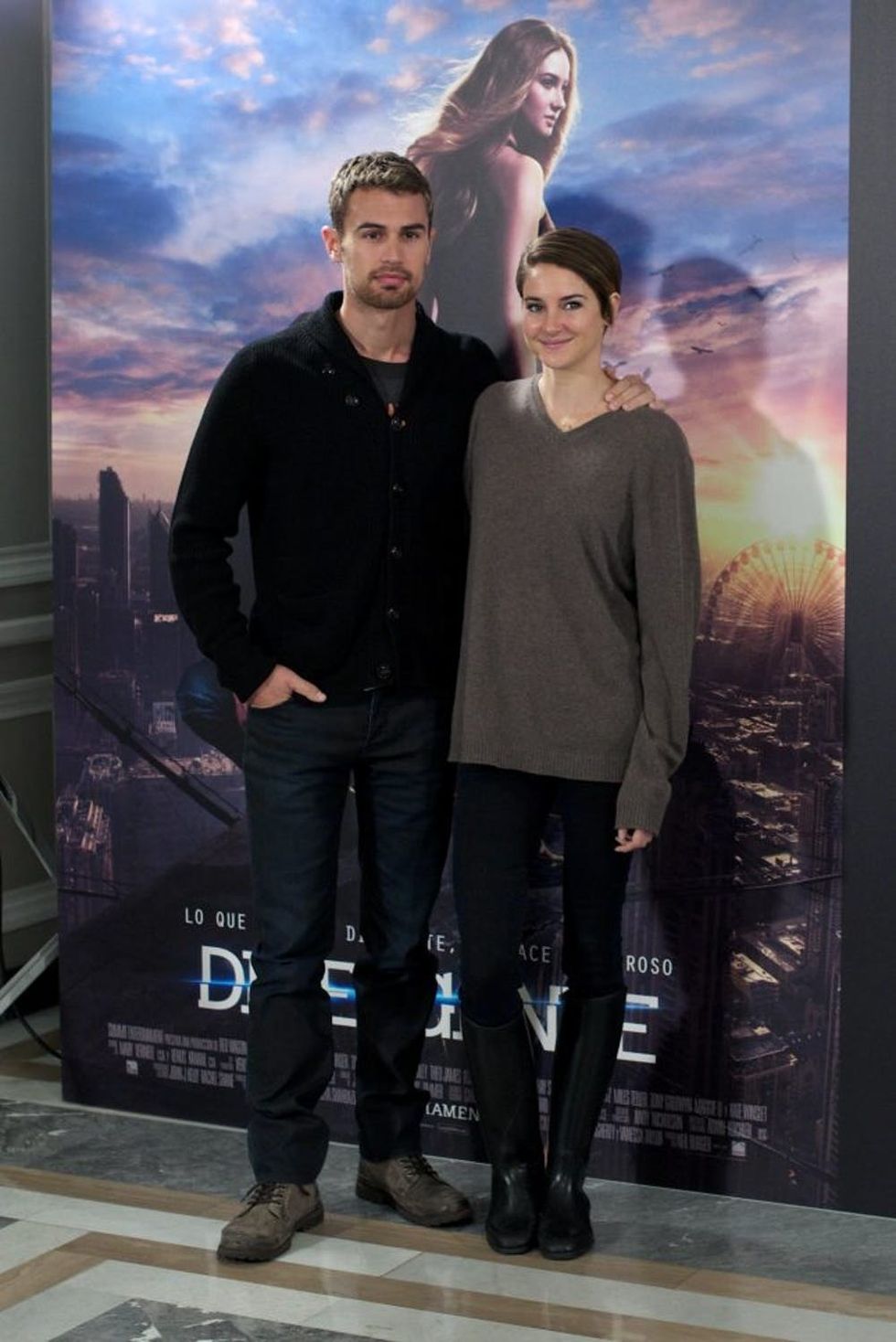 3. Divergent trilogy by Veronica Roth: Set in a post-apocalyptic Chicago, the three-part series (later supported by a fourth book of short stories) imagines a world where we are stripped of our independent freedoms in an effort to keep the population "safe." The films filled the void when The Hunger Games ended, making its main star, Shailene Woodley, the next on-screen bonafide badass. (Photo via Carlos Alvarez/Getty)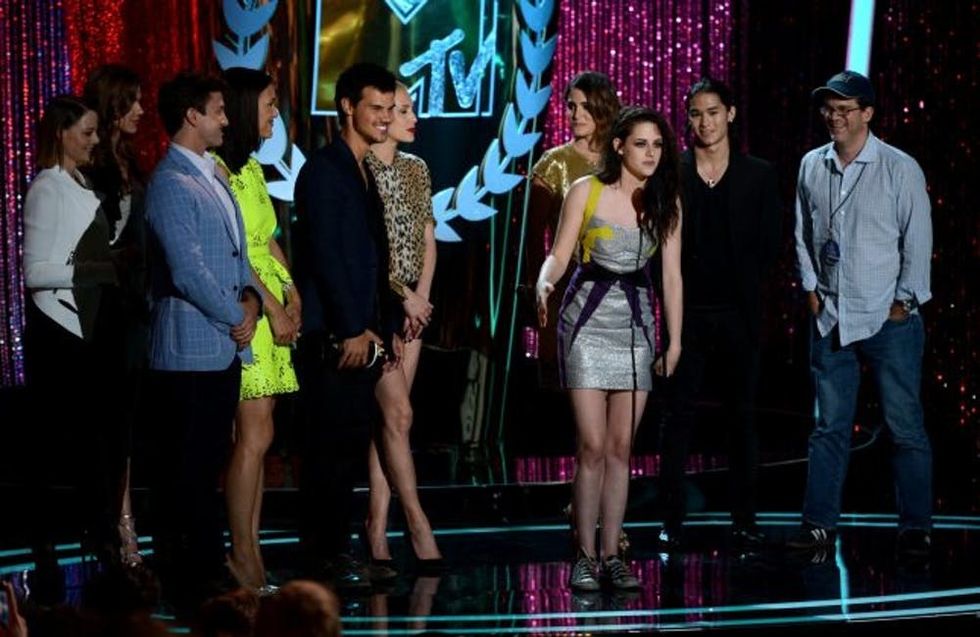 4. Twilight by Stephanie Meyer: Stephanie Meyer singlehandedly brought vampires back into style with the release of her Twilight saga. Comprised of four novels and five movies (one, like The Hunger Games and Harry Potter, was broken into two parts), the saga followed the romantic misadventures of one human, Bella Swan, and her vampire (and werewolf!) paramores. Regardless of your allegiance to Edward or Jacob, you were definitely team Twilight. (Photo via Kevin Winter/Getty)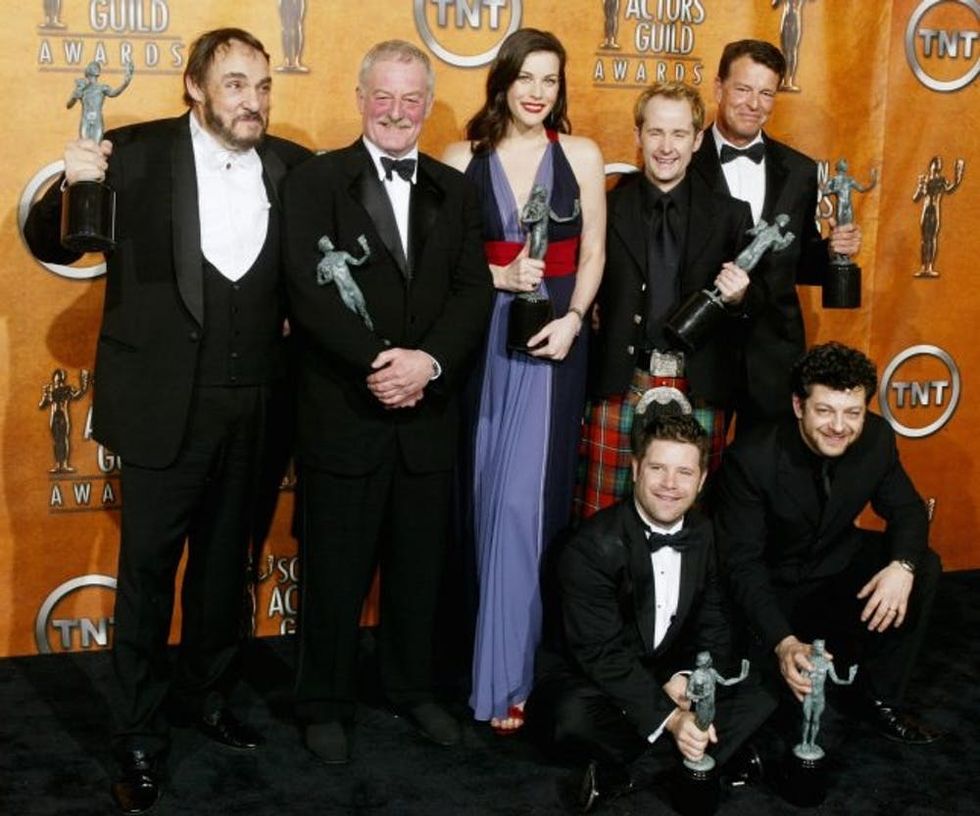 5. The Lord of the Rings trilogy by J.R.R. Tolkien: Though Tolkien originally penned this trilogy beginning way back in 1937, its film adaptation gave it new life in 2001 with The Lord of the Rings: The Fellowship. While the storyline remained largely true to form (wandering hobbit travels far from home in an epic and unrivaled adventure of gargantuan proportions in an effort to save civilization), the cinematography of this movie version elevated the series to a whole new level. (Photo via Carlo Allegri/Getty)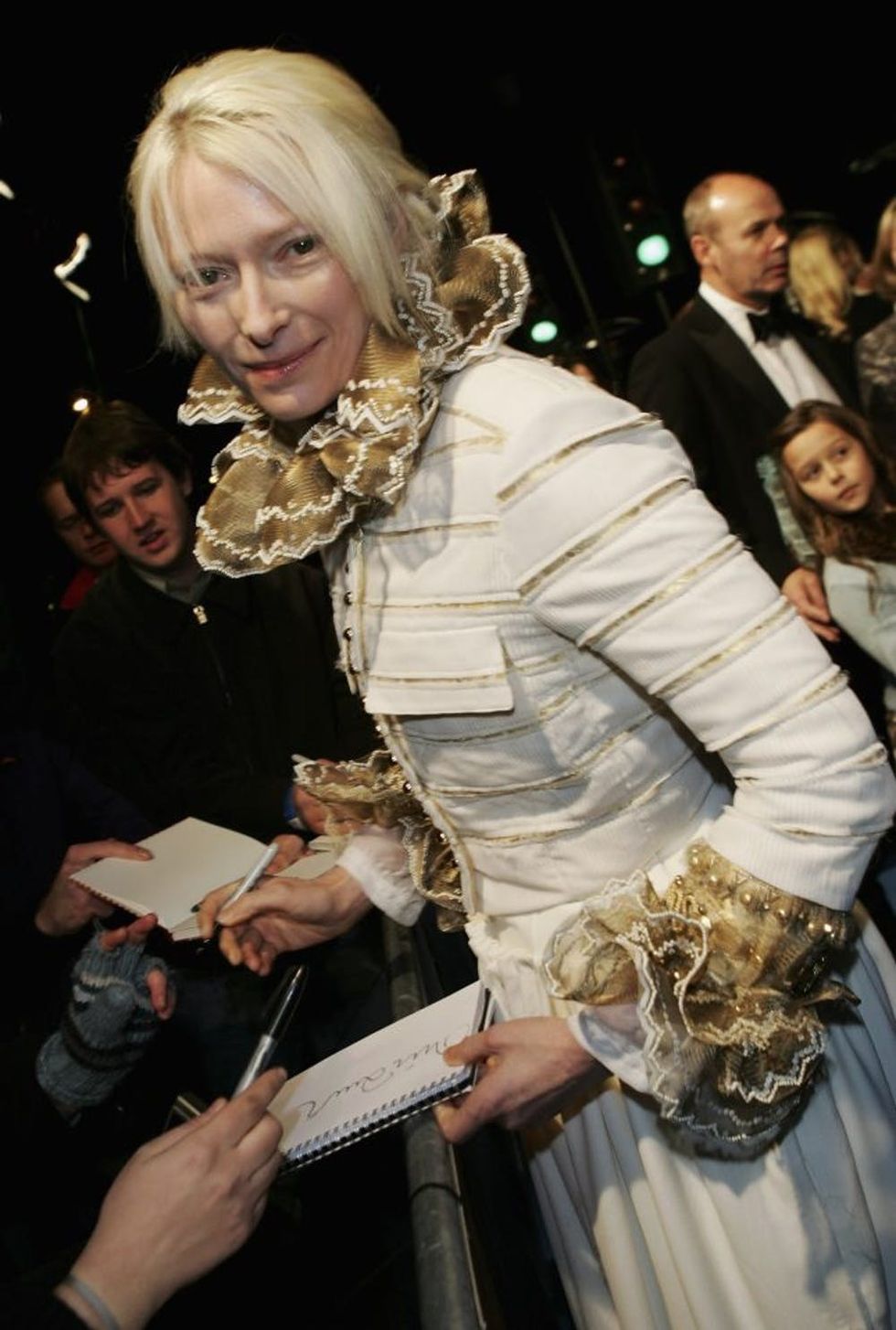 6. The Chronicles of Narnia: The Lion, the Witch and the Wardrobe series by C.S. Lewis: A childhood fave for decades (it was originally published in 1950!), it was only a matter of time before this classic was given a film series of its very own. Perhaps they were always waiting for a Snow Queen as delightfully fierce as Tilda Swinton to arrive? Arrive she most certainly did, helping to bring the fantastical tale of four children who find a magical world beyond the doors of a seemingly ordinary wardrobe to life for the three movies that were made of this seven-novel series. (Photo via MJ Kim/Getty)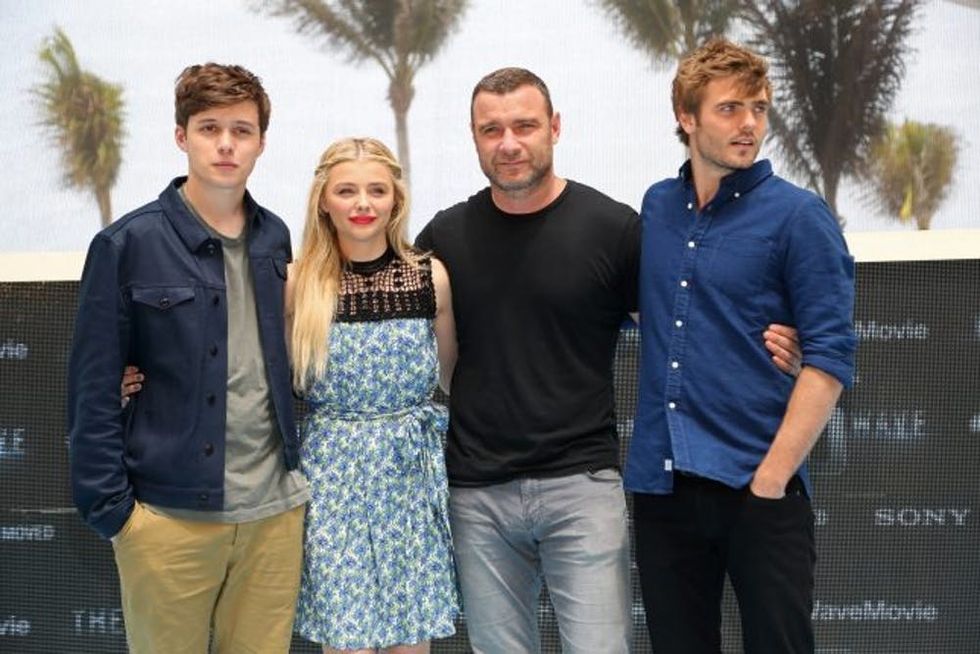 7. The 5th Wave series by Rick Yancey: In this alien-meets-apocalypse fantasy saga, the fate of the entire world rests on the shoulders of one seriously cool teenager: enter Miss Cassie Sullivan (portrayed by the lovely Chloe Grace Moretz). With a brother to save and an unlikely sidekick to aide her along, Cassie's got no time for tsunamis or earthquakes or anything else these aliens might throw her way. (Photo via Victor Chavez/Getty)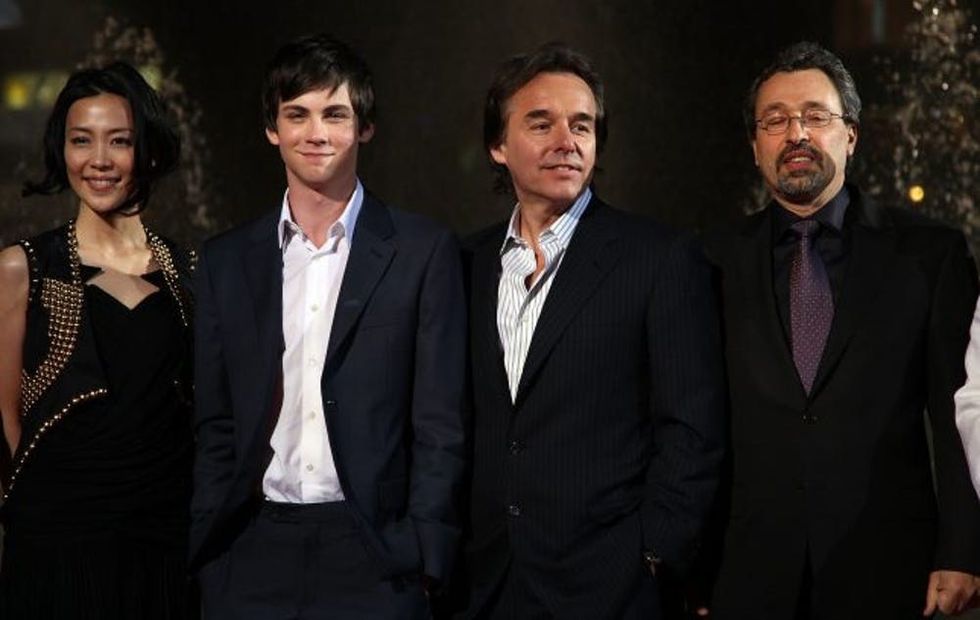 8. Percy Jackson & the Olympians pentalogy by John Rocco: A teenager in angst? Check. Fantastical creatures? Check (Percy's own dad is a mythological Greek God, for pete's sakes). An apocalyptic feud that must be stopped to save the world? Check, check, check — yep. Smells like a YA novel-to-film series to us! (Photo via Junko Kimura/Getty)