19 Holiday Cake Recipes to Make You Forget About Pie
Nov 29, 2015
The holiday dessert scene has seen a long-running affinity for pie. While we're hard pressed to find people who actively avoid the sweet treat, it's about time that other decadent desserts get a shot at the center of the table. If you can't let pie go, by all means have both, but trust: These gorgeous cakes will be the ultimate culinary gift to share with guests.
---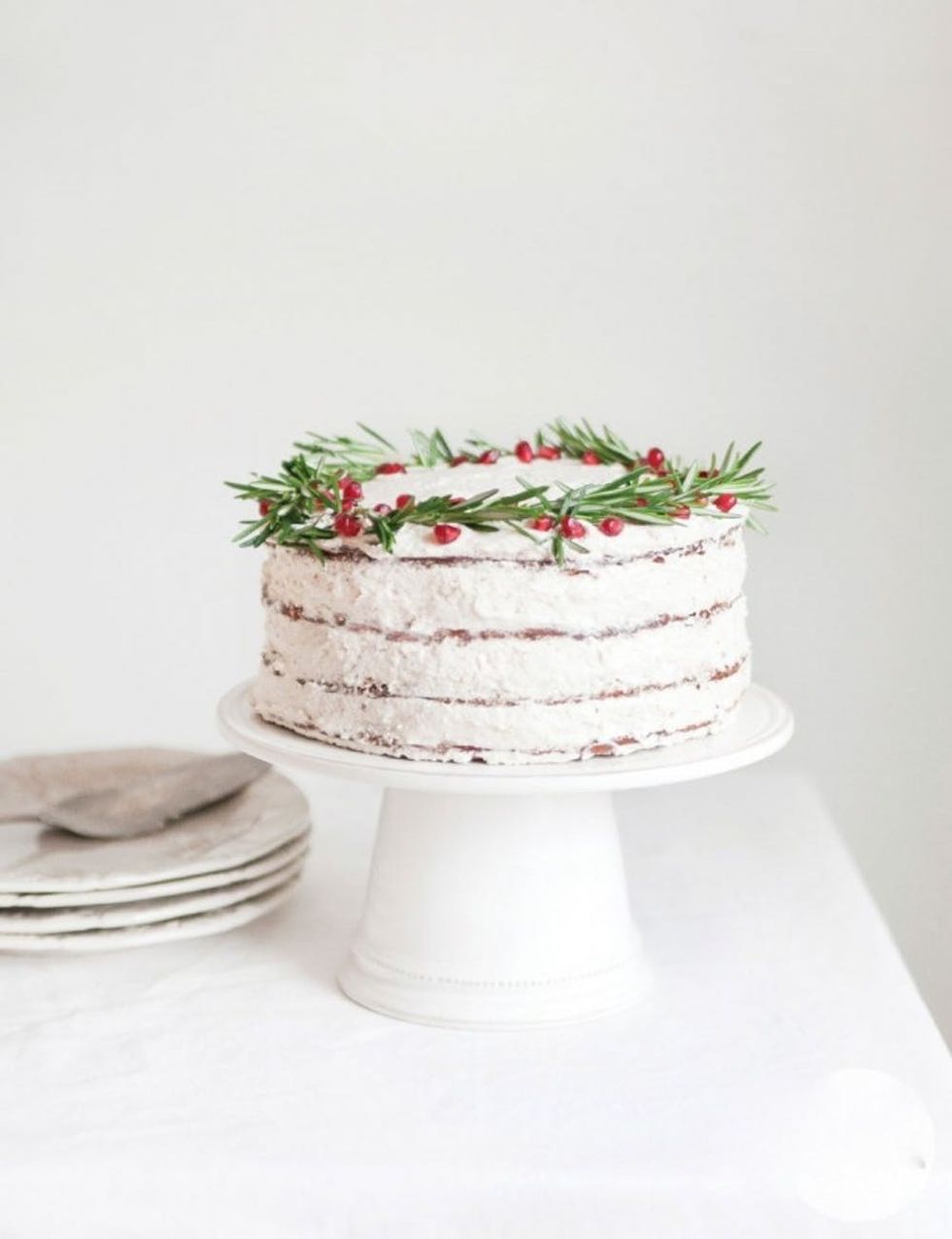 1. Allergen-Friendly Gingerbread Wreath Cake: Hey, you may have been down about the stuff you won't be able to eat at every gut-busting family meal (stupid food allergies), but chin up. This cake has your back. (via Pure Ella)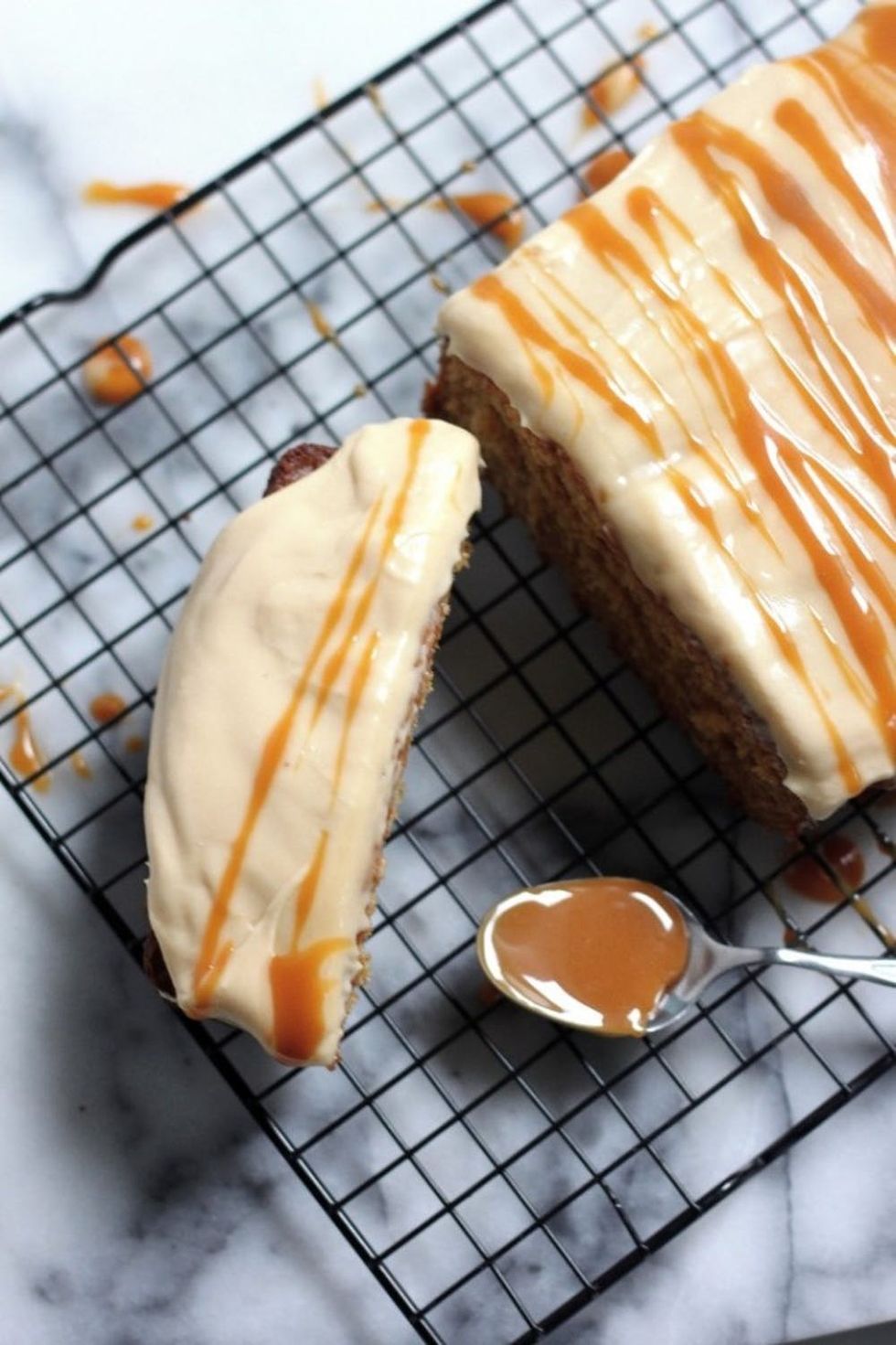 2. Salted Caramel Eggnog Pound Cake: If eggnog is your jam, you'll be all about this rich treat. Our vote is to make your pound cake with eggnog year round. (via Baker by Nature)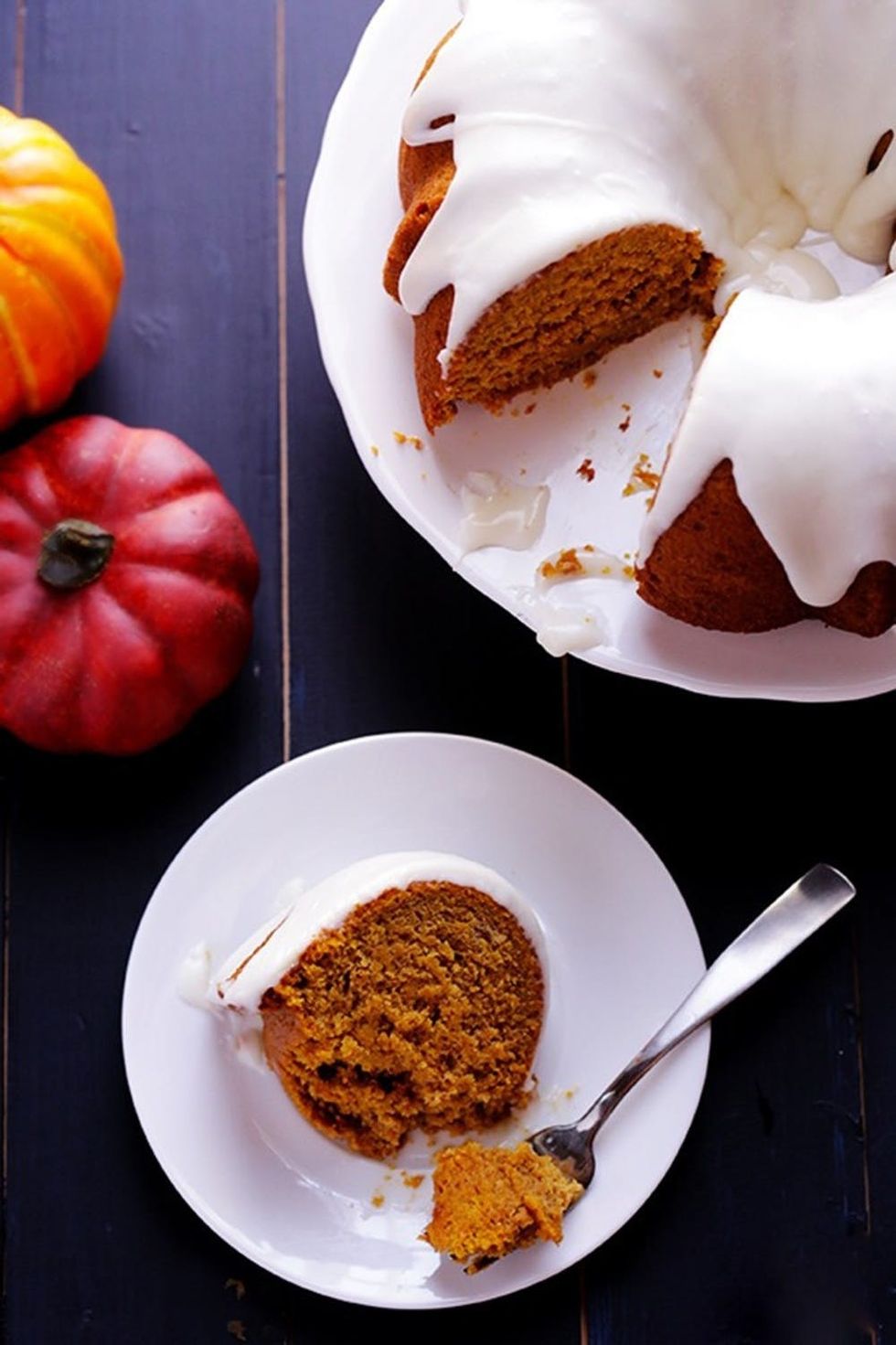 3. Pumpkin Spice Cake: Pumpkin pie who? This yummy dessert is the perfect sub for pie if you've got a table full of Thanksgiving food traditionalists. (via Gimme Some Oven)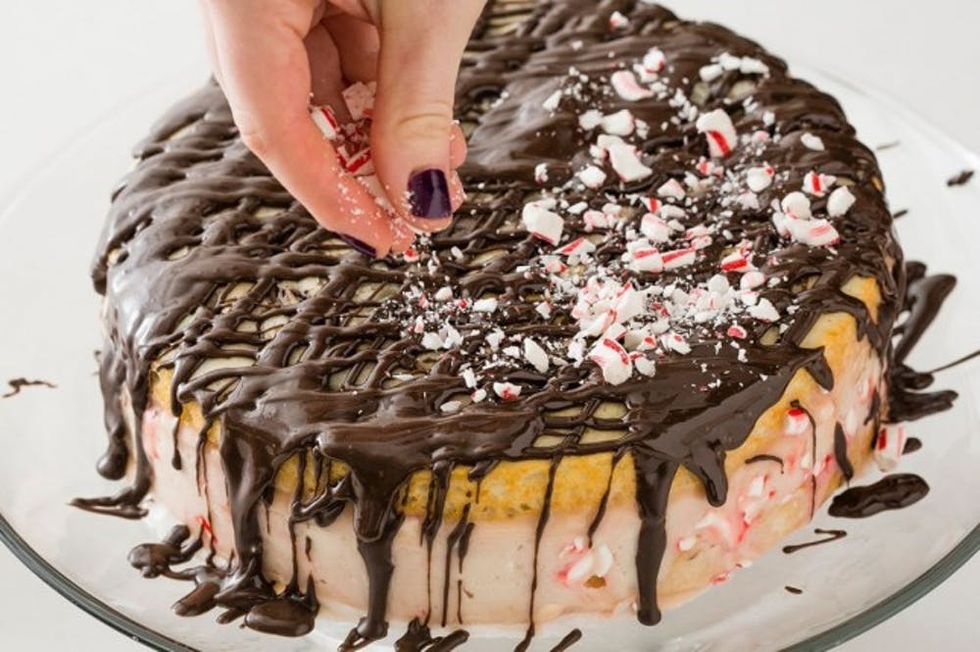 4. Cookies + Cream Peppermint Ice Cream Cake: You can make semi-homemade cake super Instagram worthy. This fantastic and festive dessert would look great next to your aunt's ambrosia. (via Brit + Co)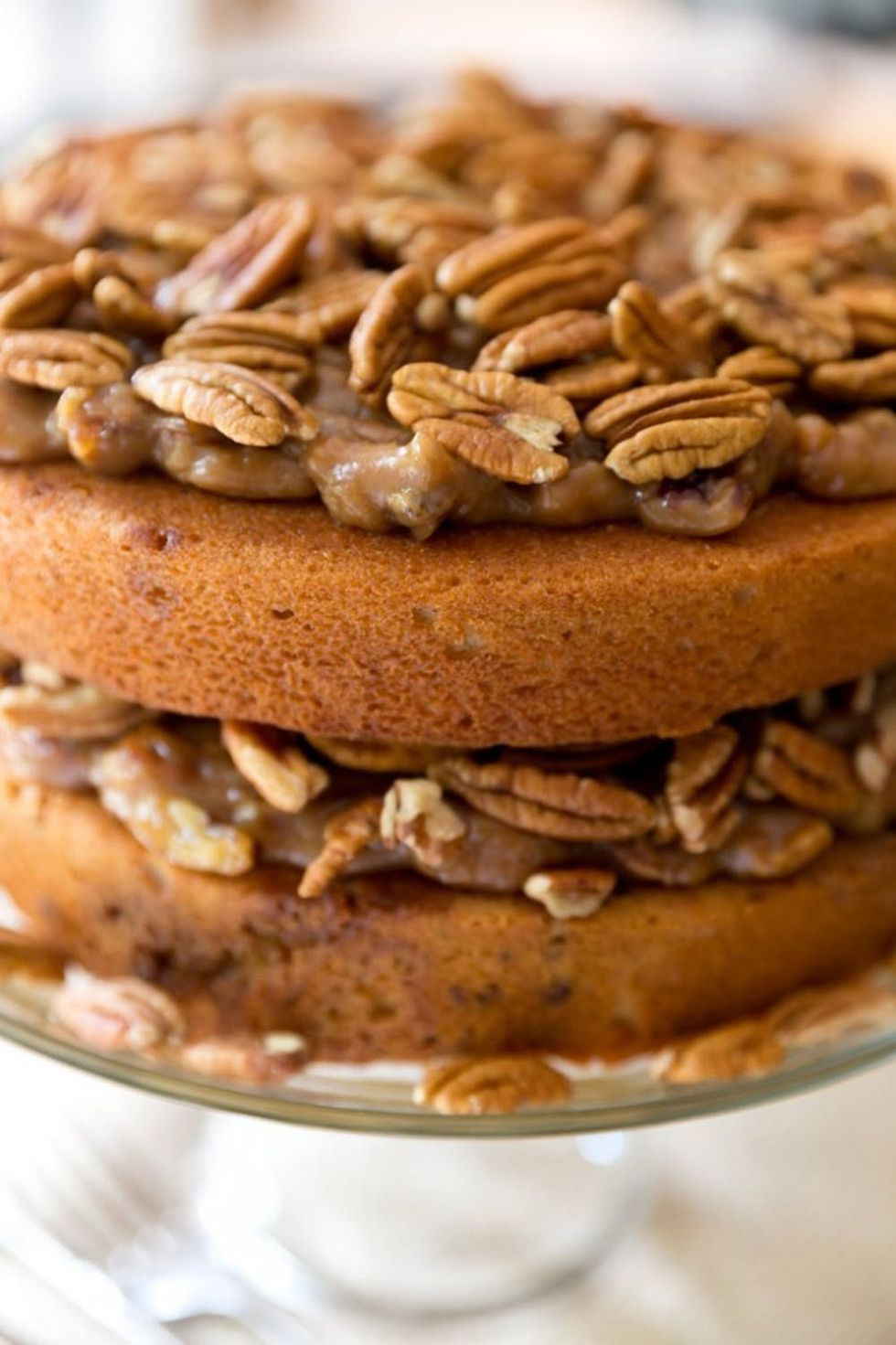 5. Pecan Pie Cake: Oh pecan pie, we love ya, but this recipe takes the cake. (via Pizzazzerie)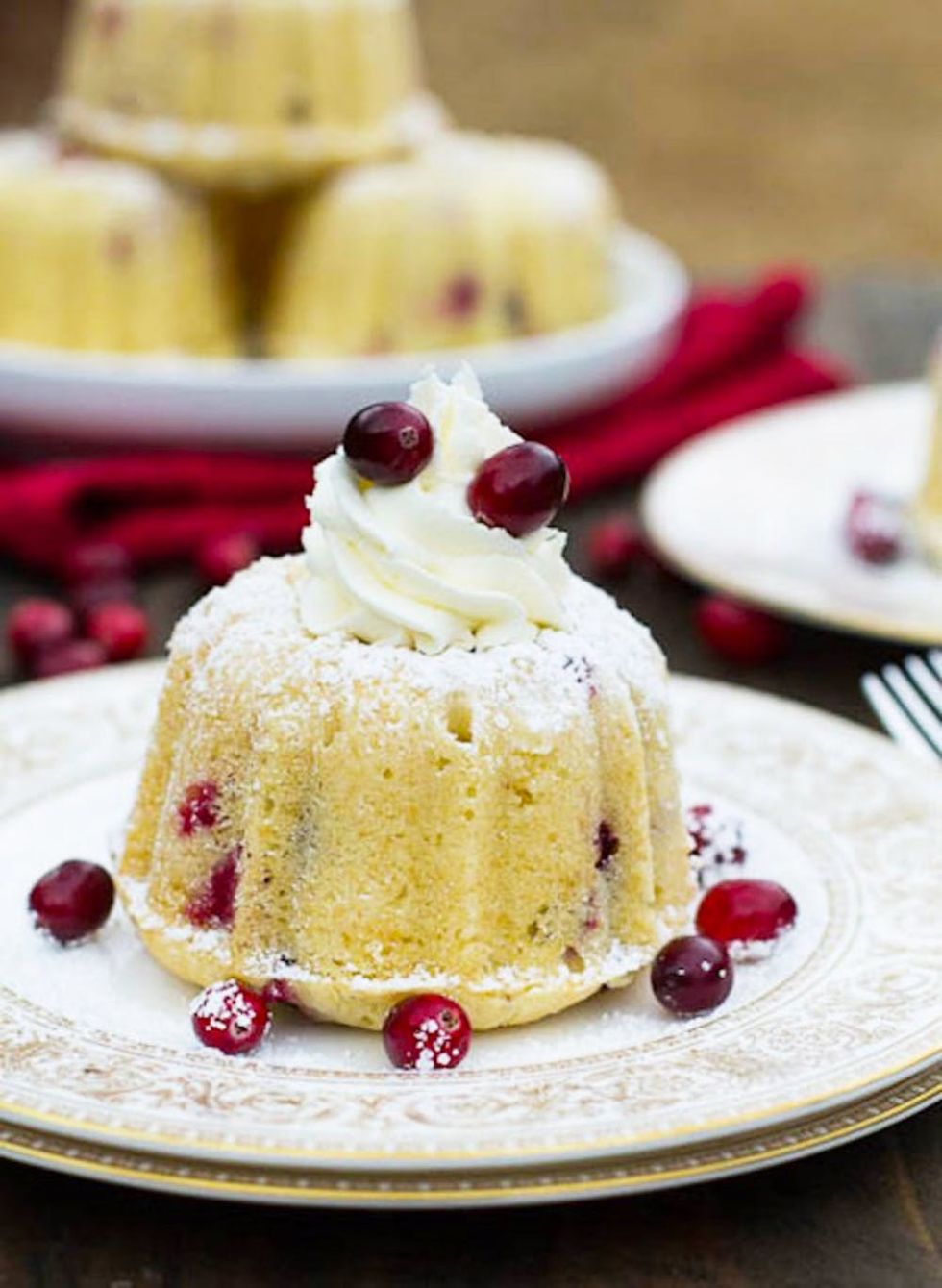 6. Almond Cranberry Cake With Mascarpone Frosting: It's always a good idea to make adorable desserts that portion as individual servings. Plus, with mascarpone cheese involved, how can anyone resist these? (via Spicy Southern Kitchen)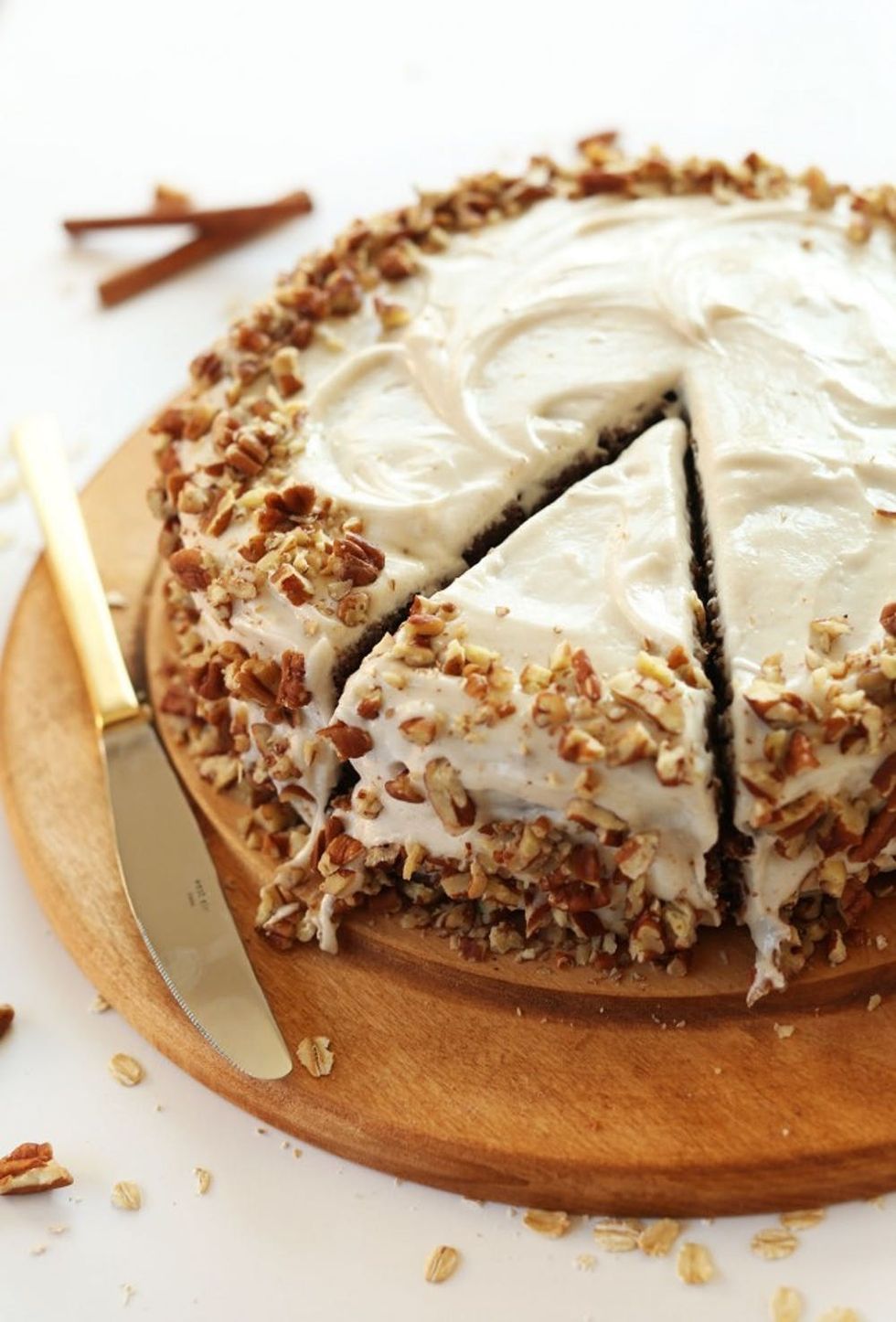 7. Vegan Apple Gingerbread Cake: This makes us so happy about late fall produce. Yay, apples! <3 (via Minimalist Baker)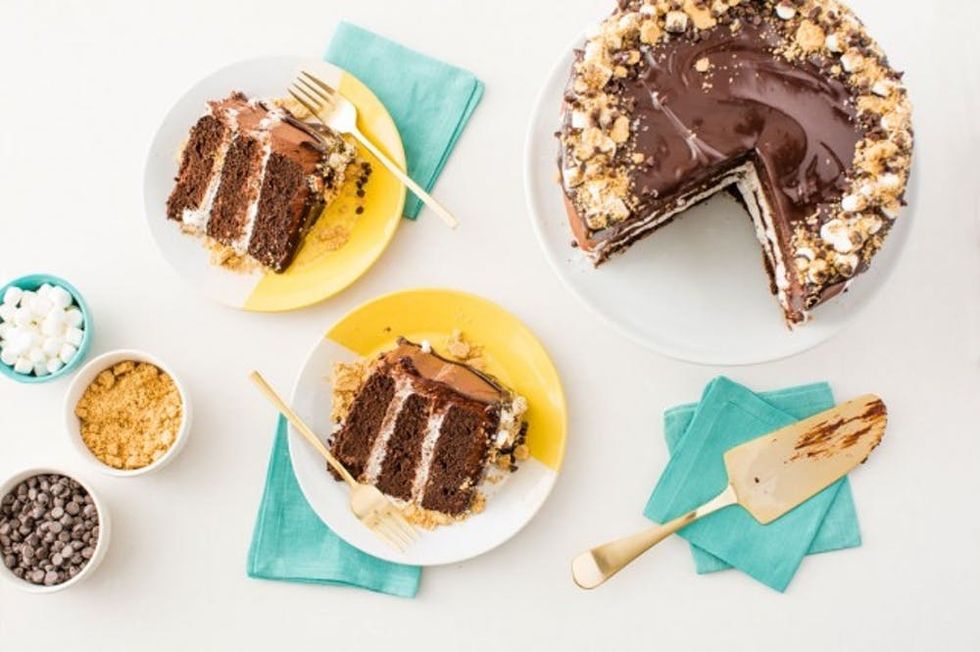 8. Salted Nutella S'Mores Cake: Nutella is always a good idea. This s'mores cake will be one of your favorite ideas ever. (via Brit + Co)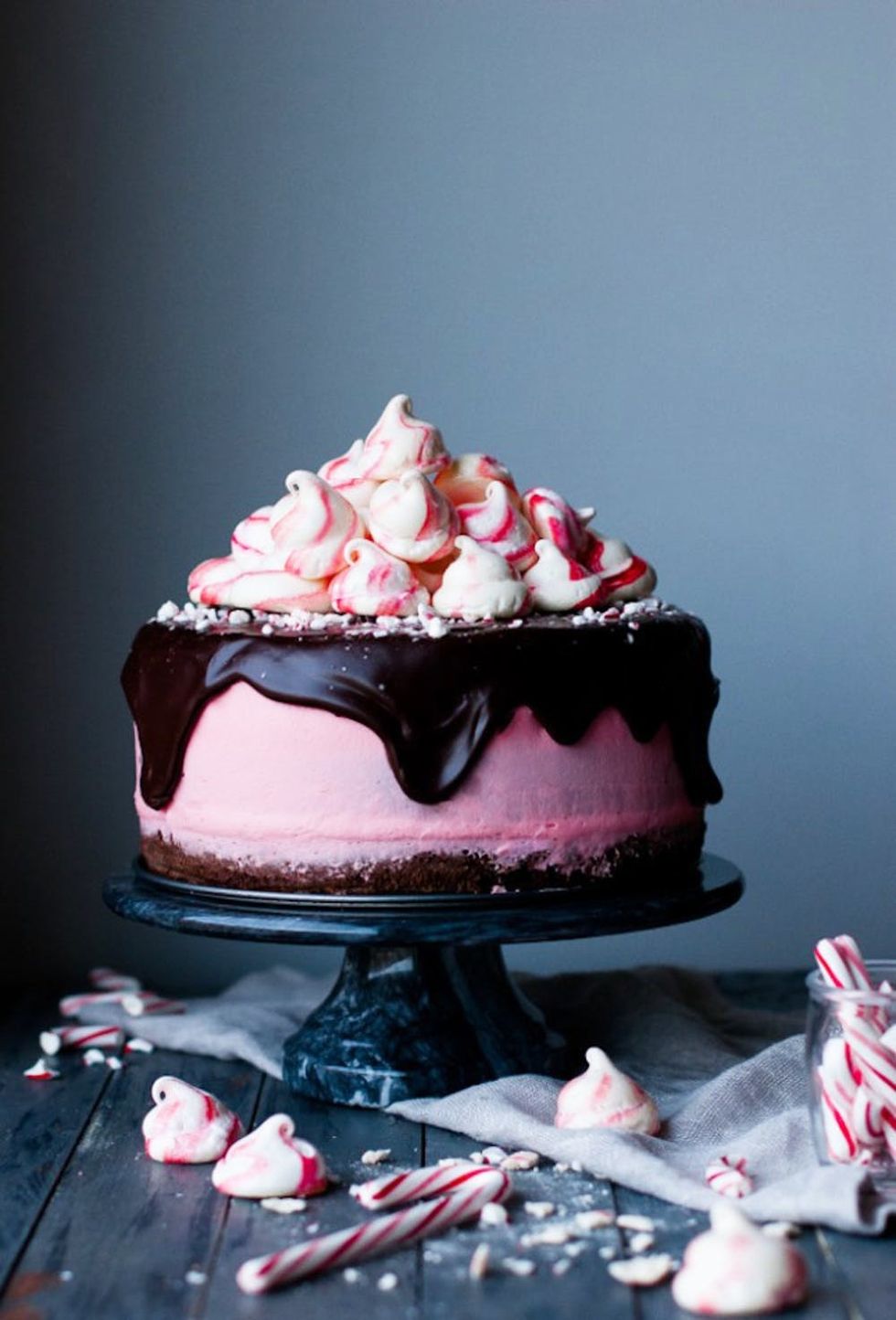 9. Chocolate Peppermint Holiday Cake: If there was ever a cake to swoon over all day long, it's this one. It looks good and must taste amazing too. You go, beautiful cake. (via The Kitchen McCabe)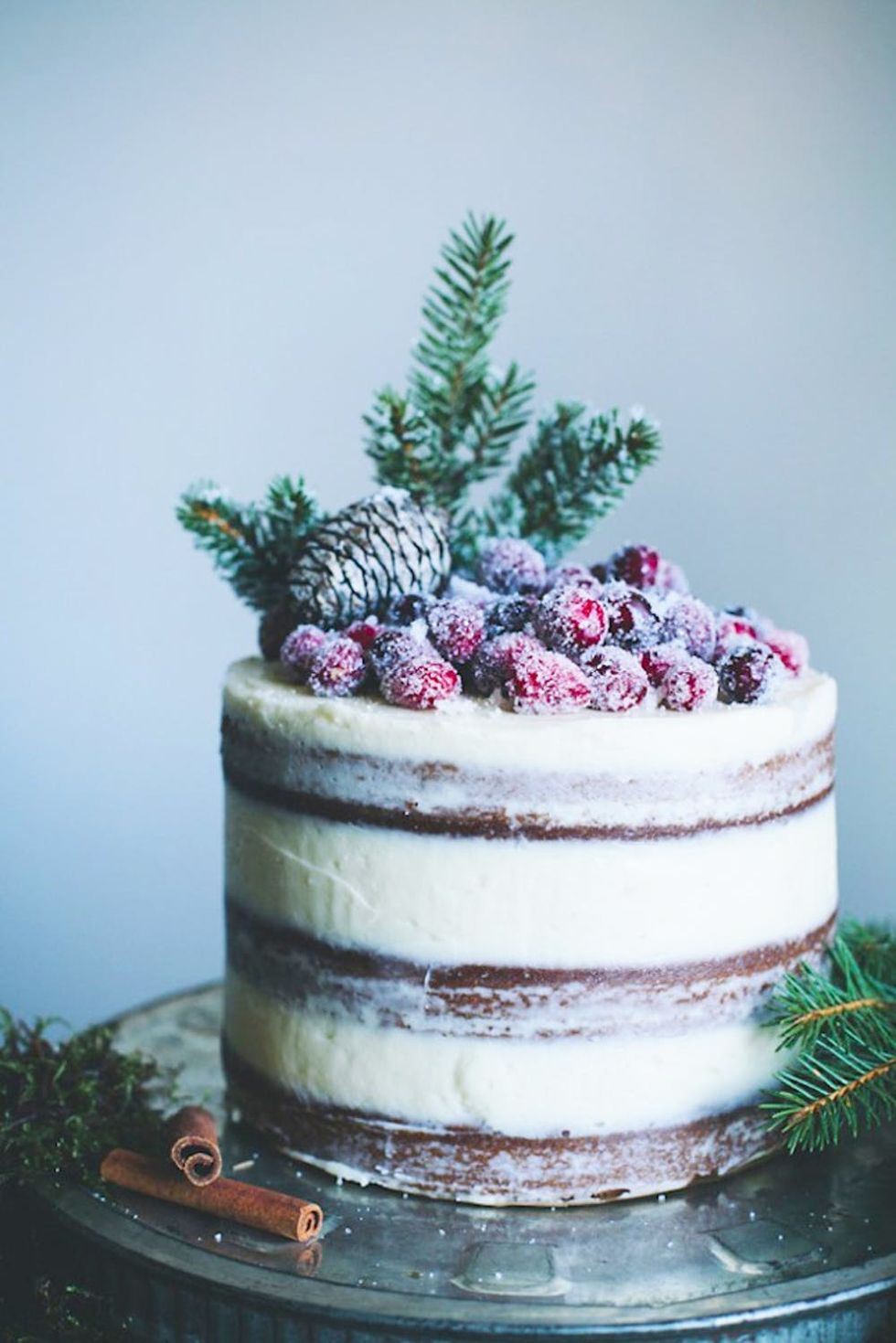 10. Gingerbread Cake With Cream Cheese Frosting and Sugared Cranberries: This cake reminds us of a gingerbread house and renders all the happy feels :) And the rule is, if a cake makes you smile, you must bake it. (via Call Me Cupcake)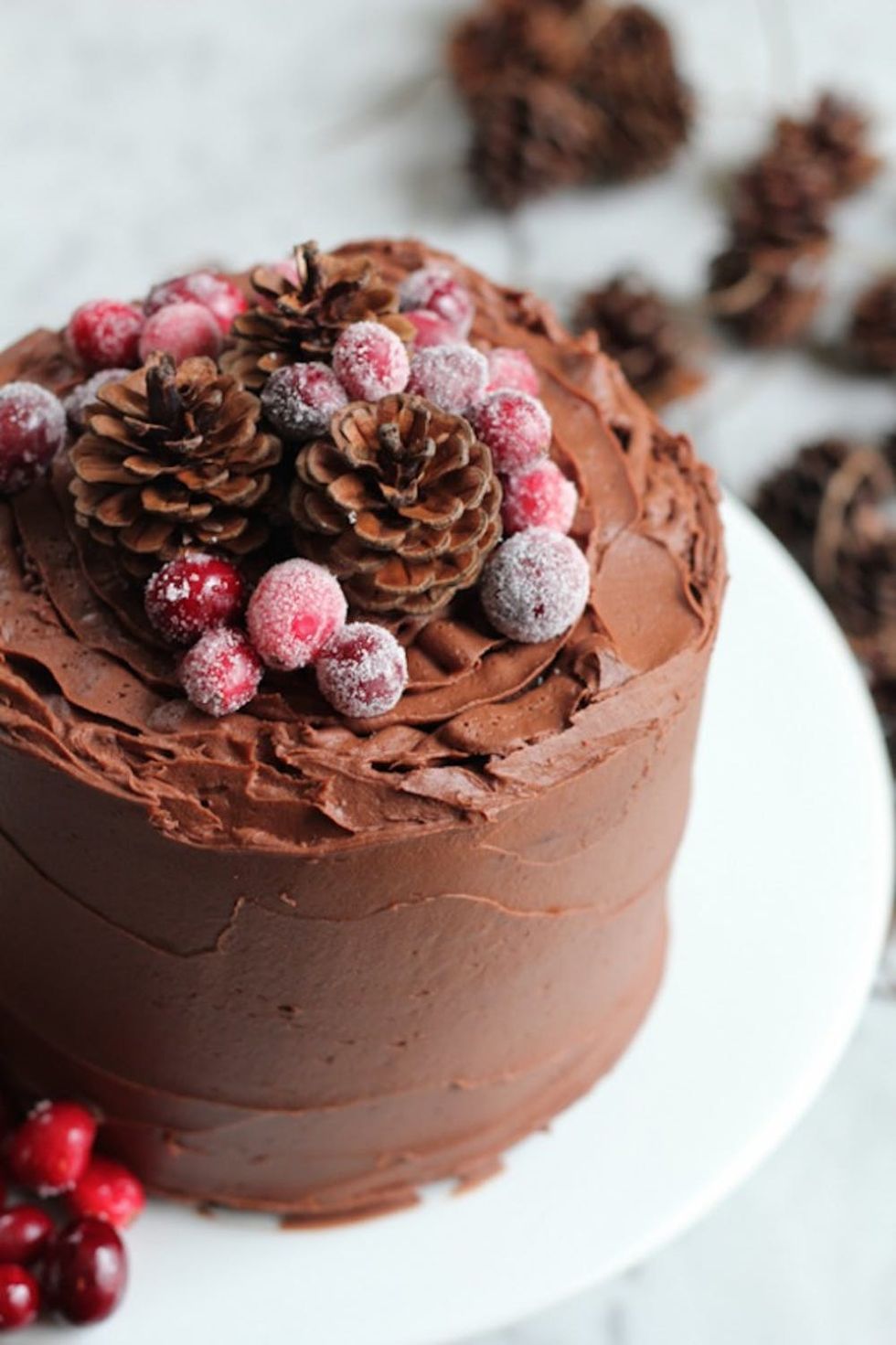 11. Chocolate Merlot Cake: Ever wonder why there's a category of dessert wine? Exhibit A. This rich and complex cake is perfect for refined tastes. (via Hip Foodie Mom)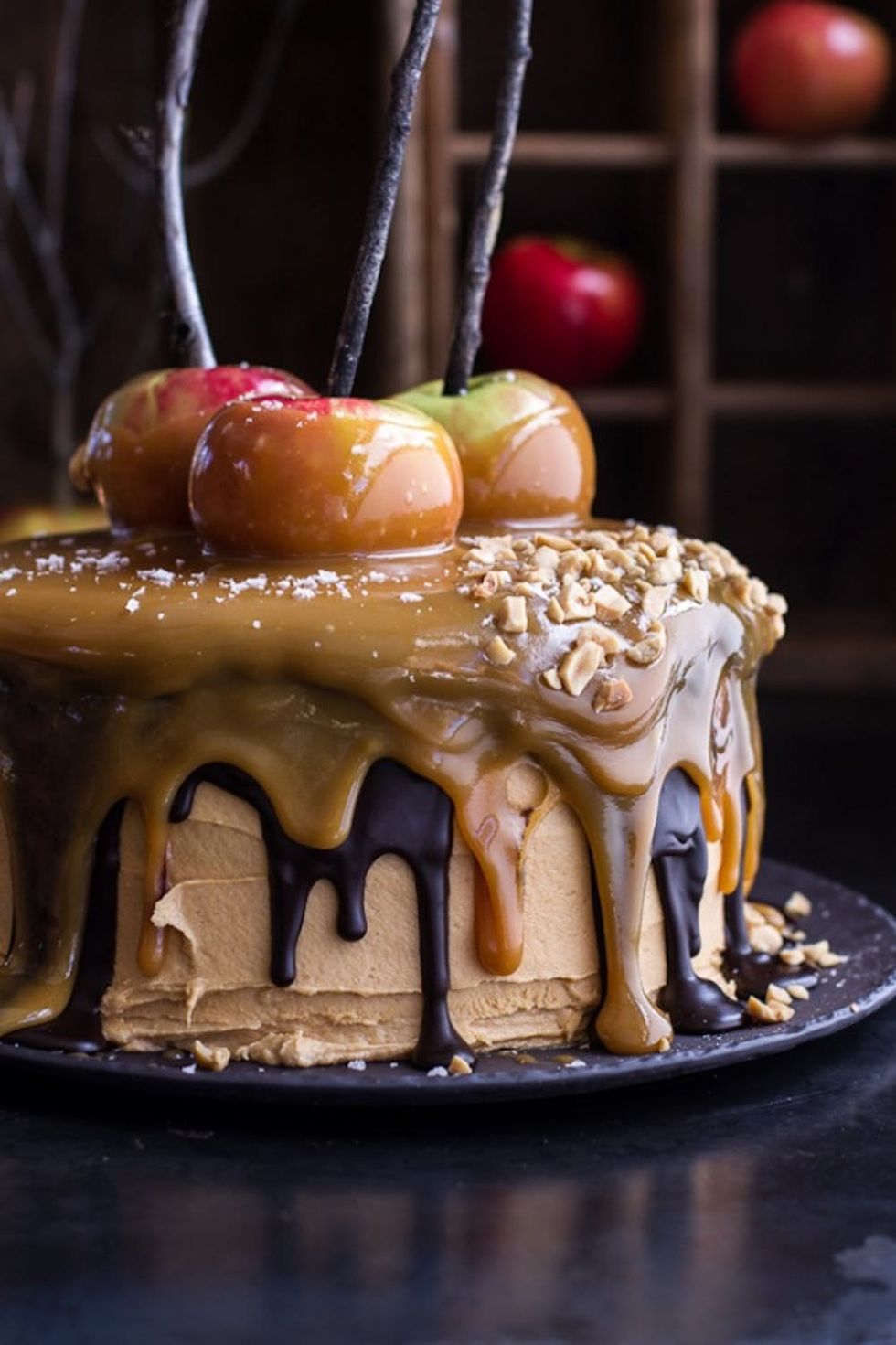 12. Salted Caramel Apple Snickers Cake: Win at getting everyone to eat with their eyes, and revel in the fact that it's also freaking delicious. Nom to the Nth degree. (via Half Baked Harvest)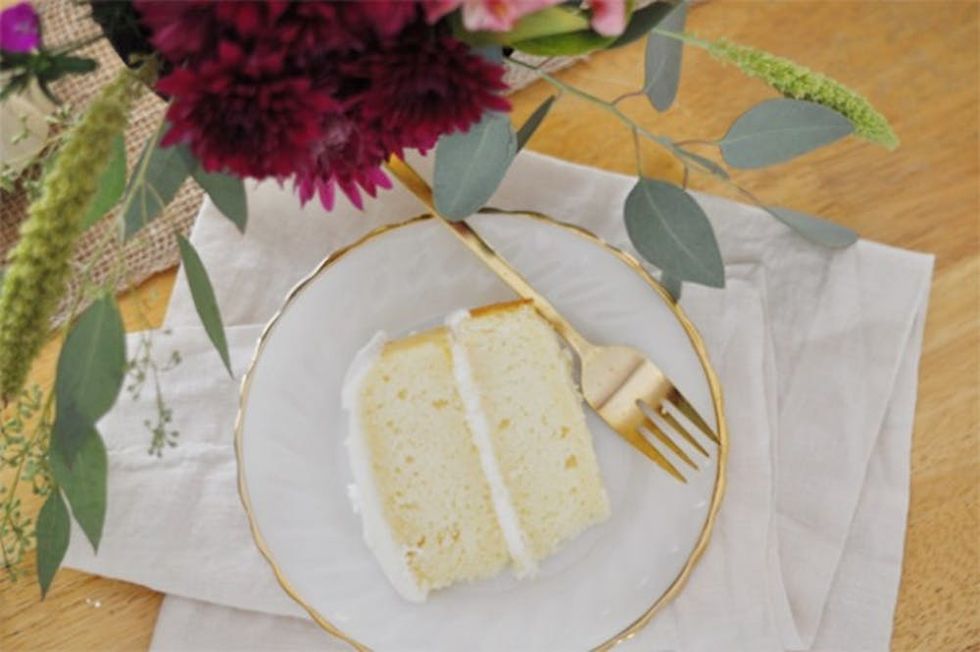 13. Champagne Cake: Since the holidays are full of cheer as it is, might as well continue the theme of merriment through to dessert. Plus, who doesn't want to eat champagne while drinking champagne? (via The Glitter Guide)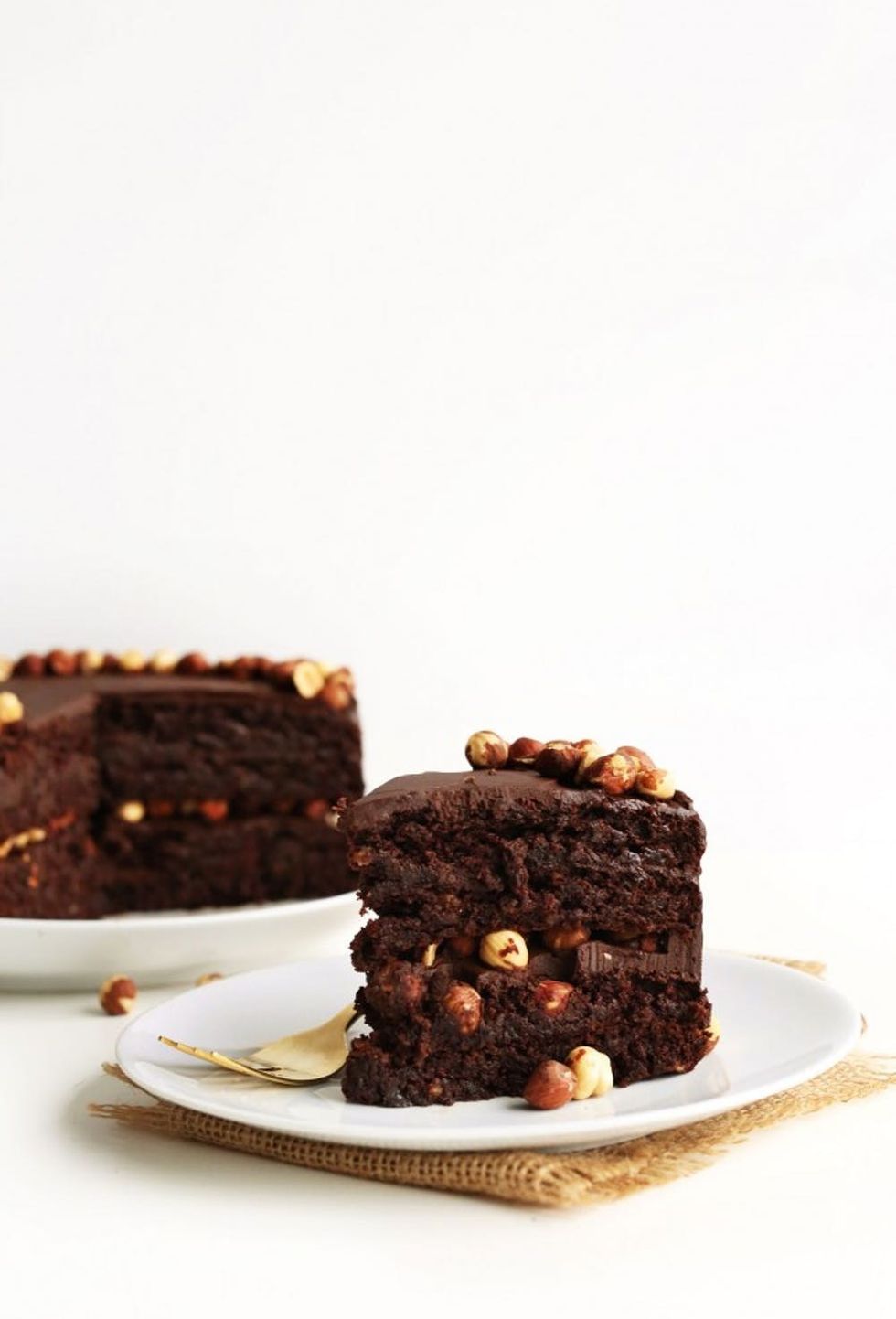 14. One Bowl Vegan and Gluten-Free Chocolate Hazelnut Cake: And today, kids, the word of the day is YUM. This cake is a crowdpleaser for sure. (via Minimalist Baker)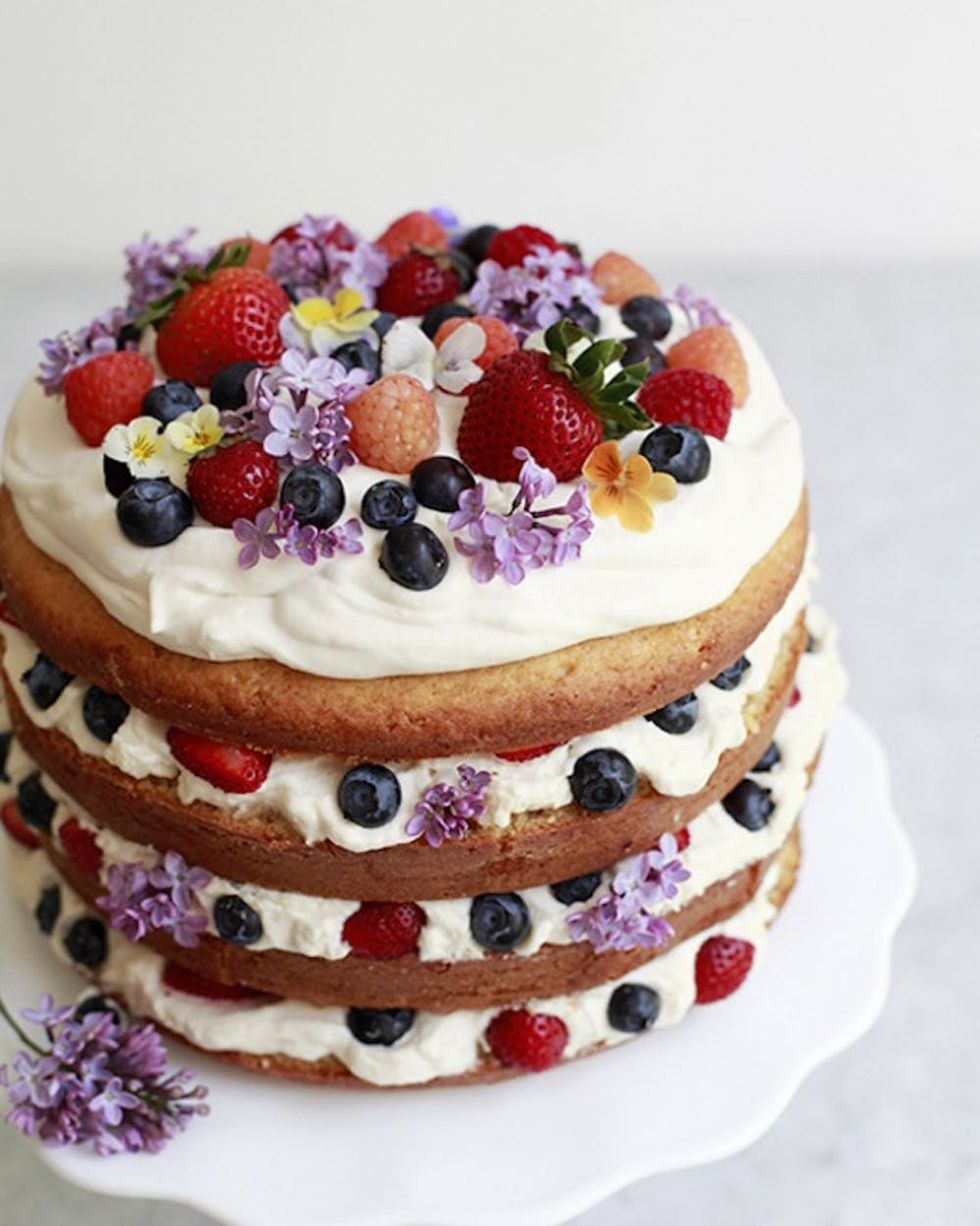 15. Bailey's Tres Leches Cake: Tres leches cake is what regs cake wants to be when it grows up. This boozy Bailey's version will totally hit the spot. Also, edible flowers never hurt. (via The Jewels of New York)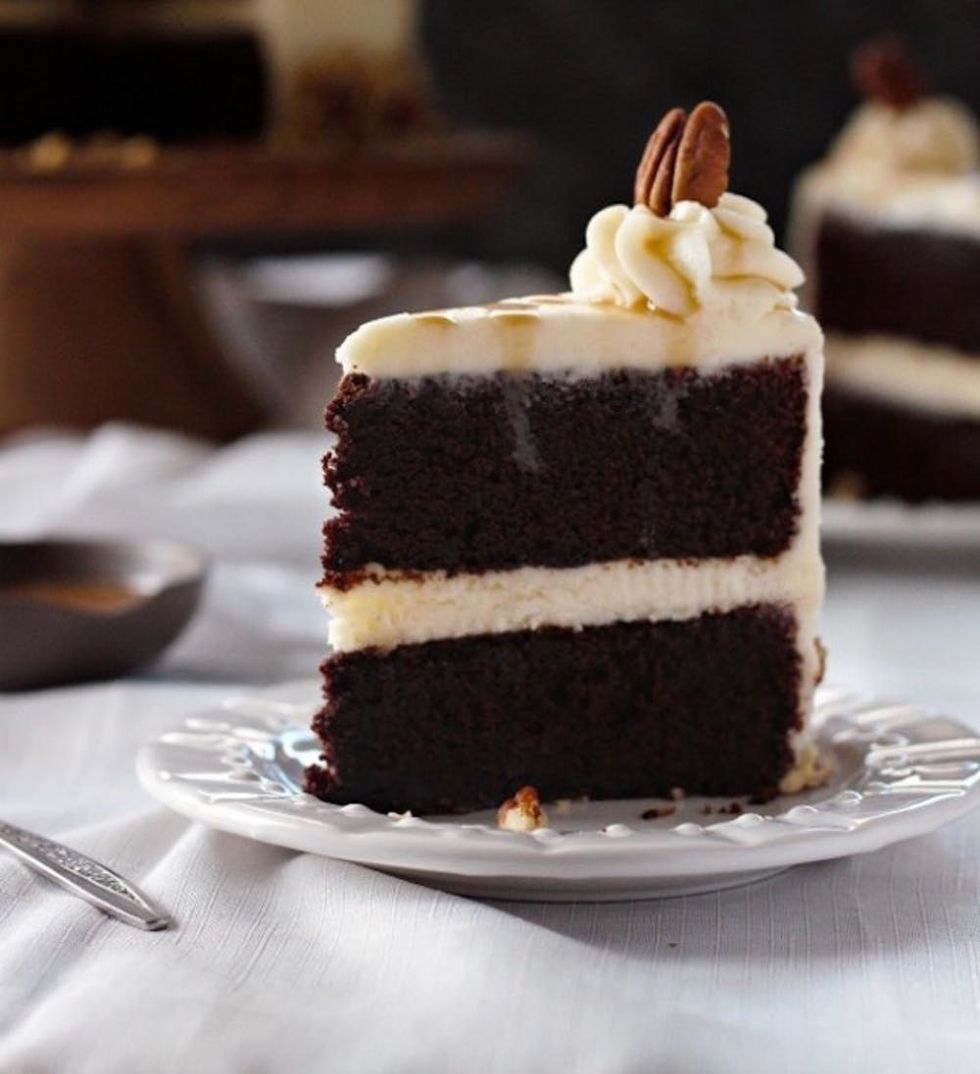 16. Bourbon Chocolate Cake: Even the name of this cake tastes good. This one deserves a toast. (via BHG Delish Dish)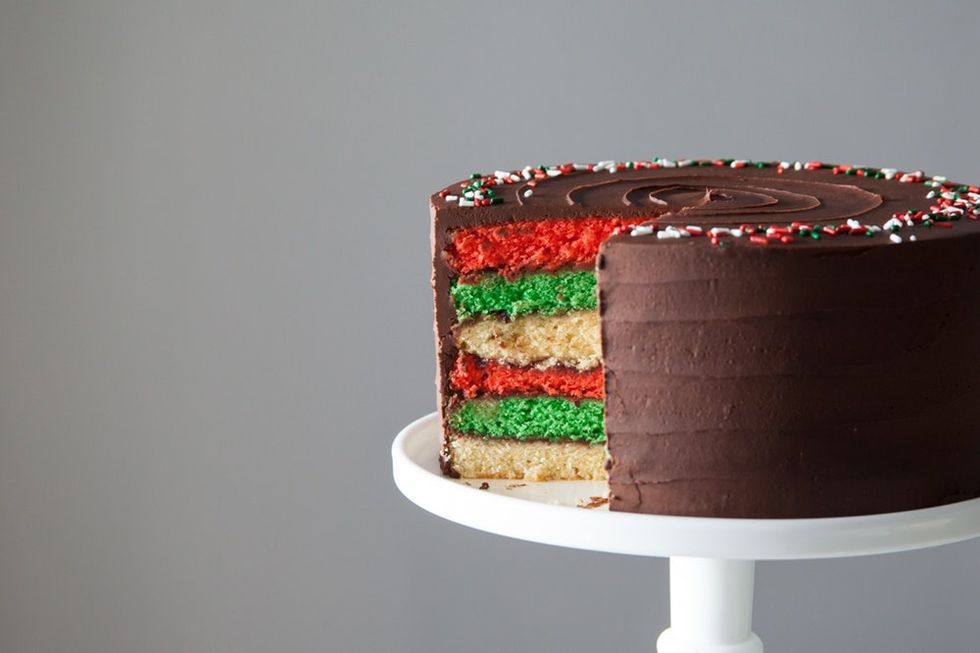 17. Italian Rainbow Cookie Cake: Not only is the color palette of this cake reminiscent of those yummy Italian cookies, it's also totally in season right now. You'll wow your guests with that first slice no question. (via Brit + Co)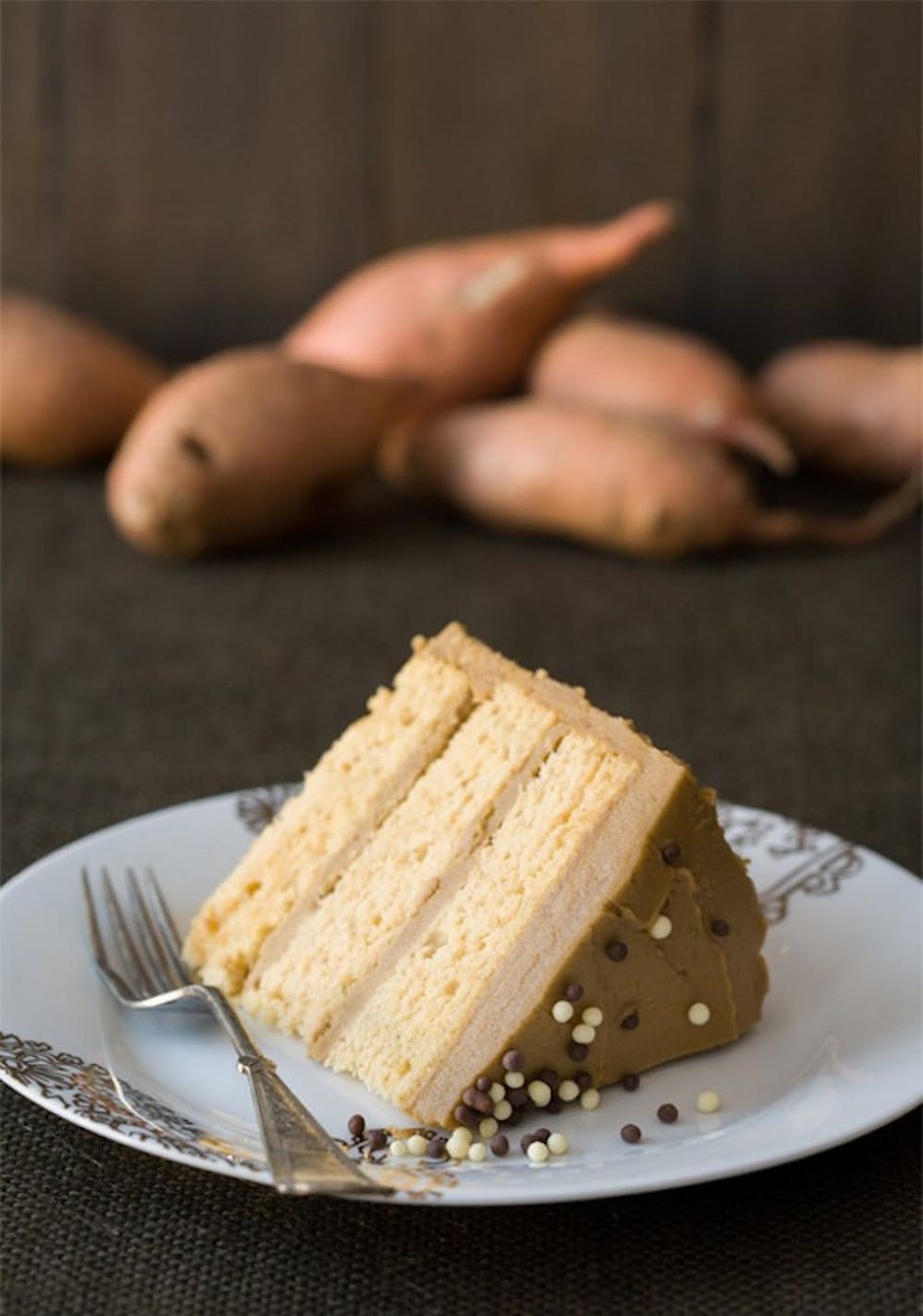 18. Sweet Potato Layer Cake: Love sweet potato pie? Give that classic dessert a nod with this recipe that's the epitome of deliciousness. (via Love and Olive Oil)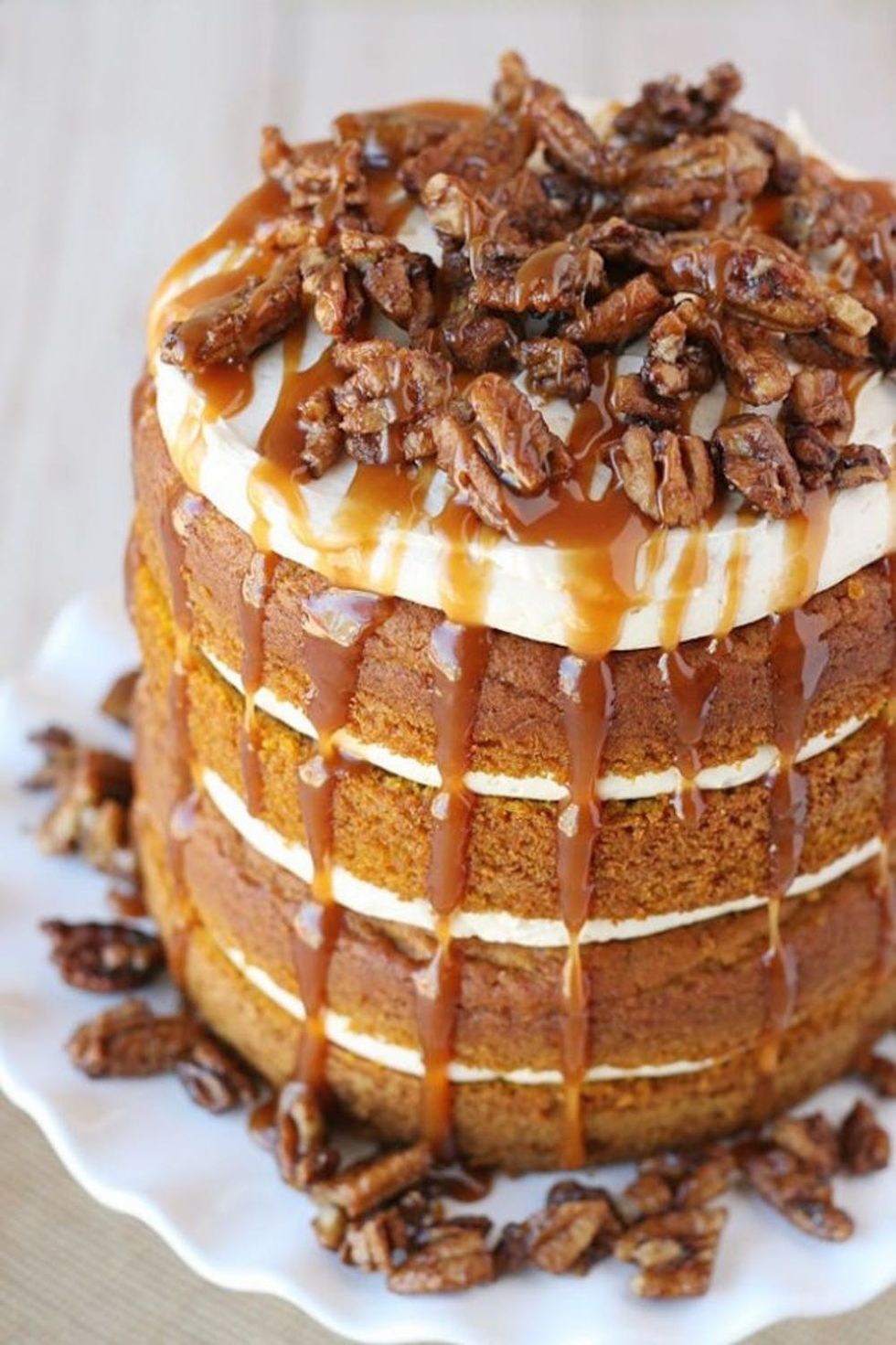 19. Pumpkin Salted Caramel Cake: This cake brings together all the flavors of our favorite fall lattes. Holla. (via Glorious Treats)
What desserts are you cooking up for the holidays? Tell us in the comments!