Pumpkin gets so much love this time of year, whether it's in the form of a latte, a cocktail, a pie or even a face mask. Sweet potatoes were understandably starting to feel left out. The orange spuds are full of good-for-you nutrients like vitamin A, vitamin C and fiber. Plus, they're orange — the mandatory fall color. Check out these sweet potato pie recipes and give these babies the love they deserve on your Friendsgiving or Thanksgiving table.
---
1. Purple Sweet Potato Pie: If your local grocer doesn't carry purple sweet potatoes, head to the nearest Asian market. You can always use the classic orange sweet potatoes as a substitute, but we really hope you find the purple ones, because they are lovely. (via The Endless Meal)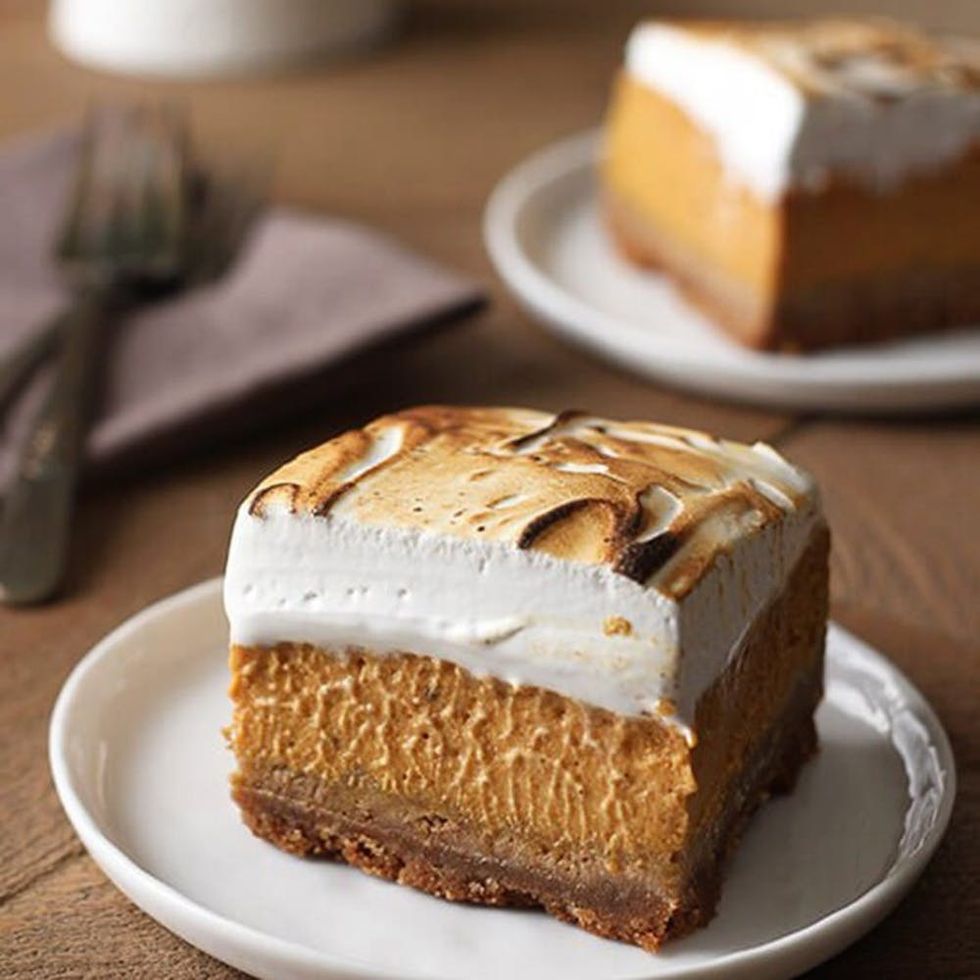 2. Sweet Potato Pie Bars: These layered bars feature a from-scratch marshmallow topping. In the center? Whipped sweet potato. Add this to your to-make list pronto. (via Handle the Heat)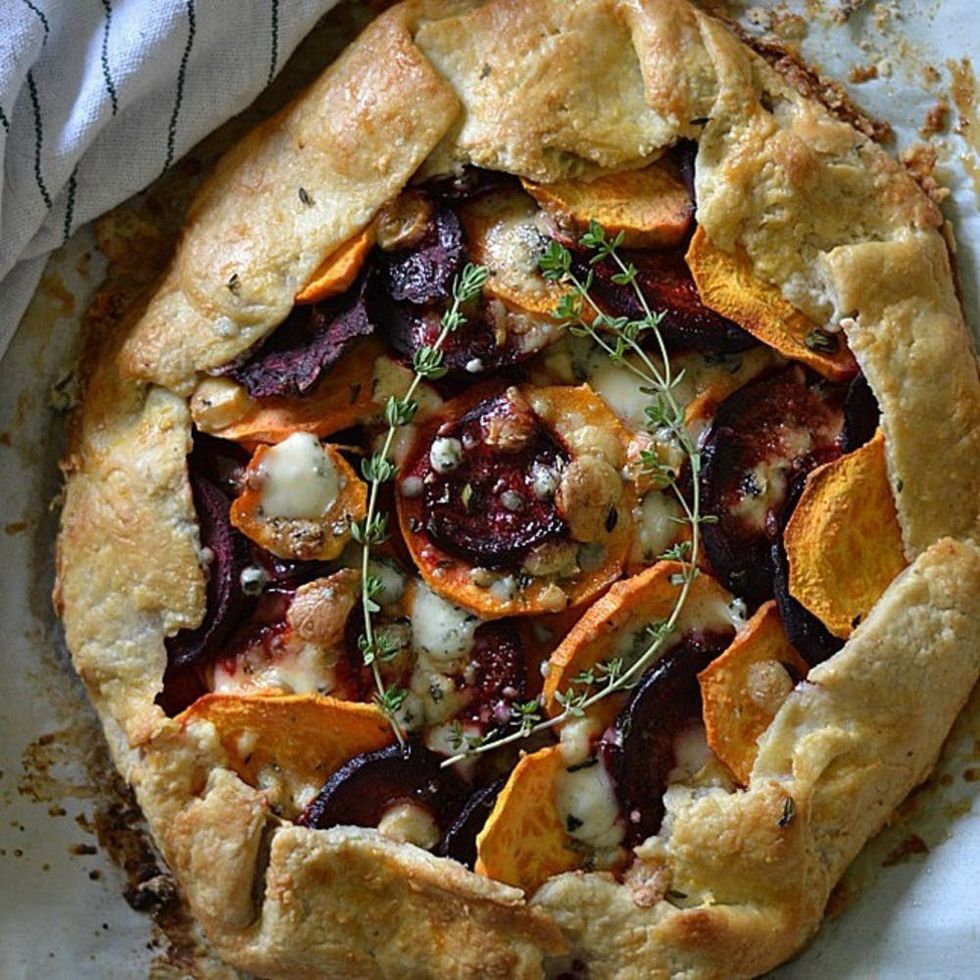 3. Sweet Potato and Beet Galette With Gorgonzola Cheese and Thyme: Impress your friends and family with this beautiful rustic dish. The recipe is surprisingly simple, though the outcome looks anything but. (via Bakeaholic Mama)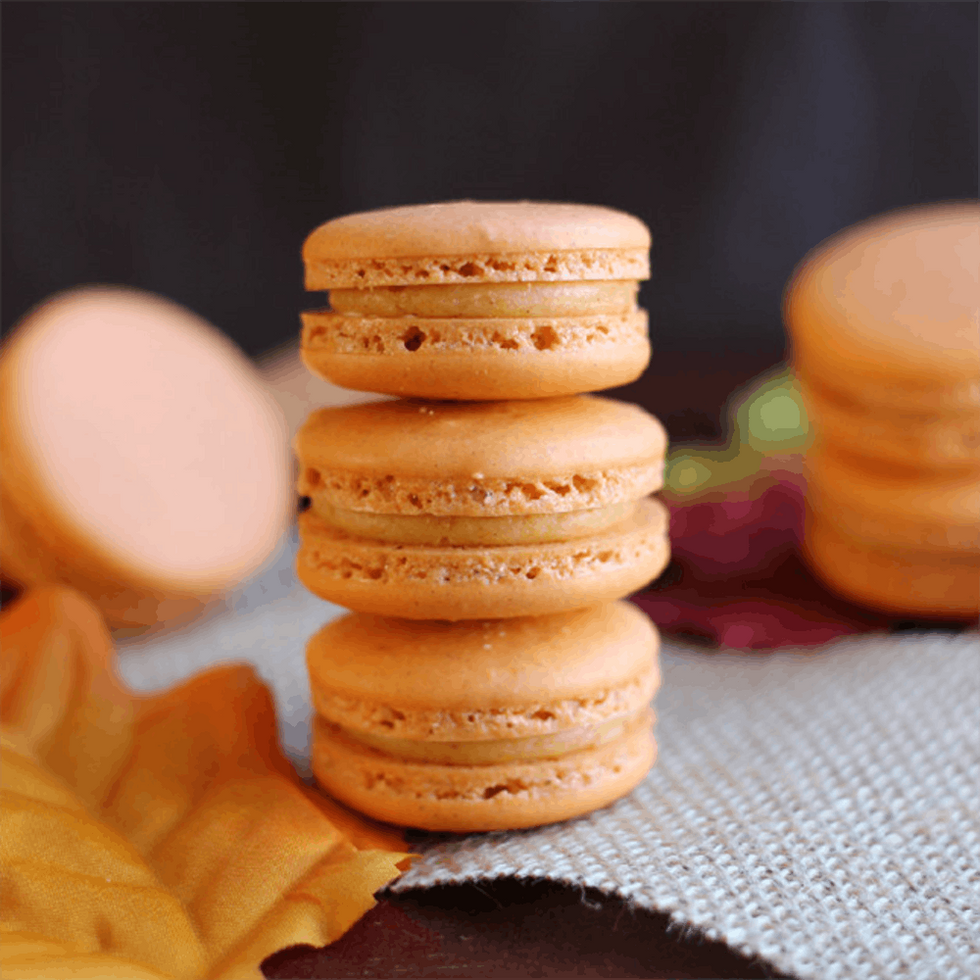 4. Sweet Potato Pie Macarons: Get your fancy on with these festive macarons. Wrap these up with a bow — they would make a great hostess gift. (via Culinary Couture)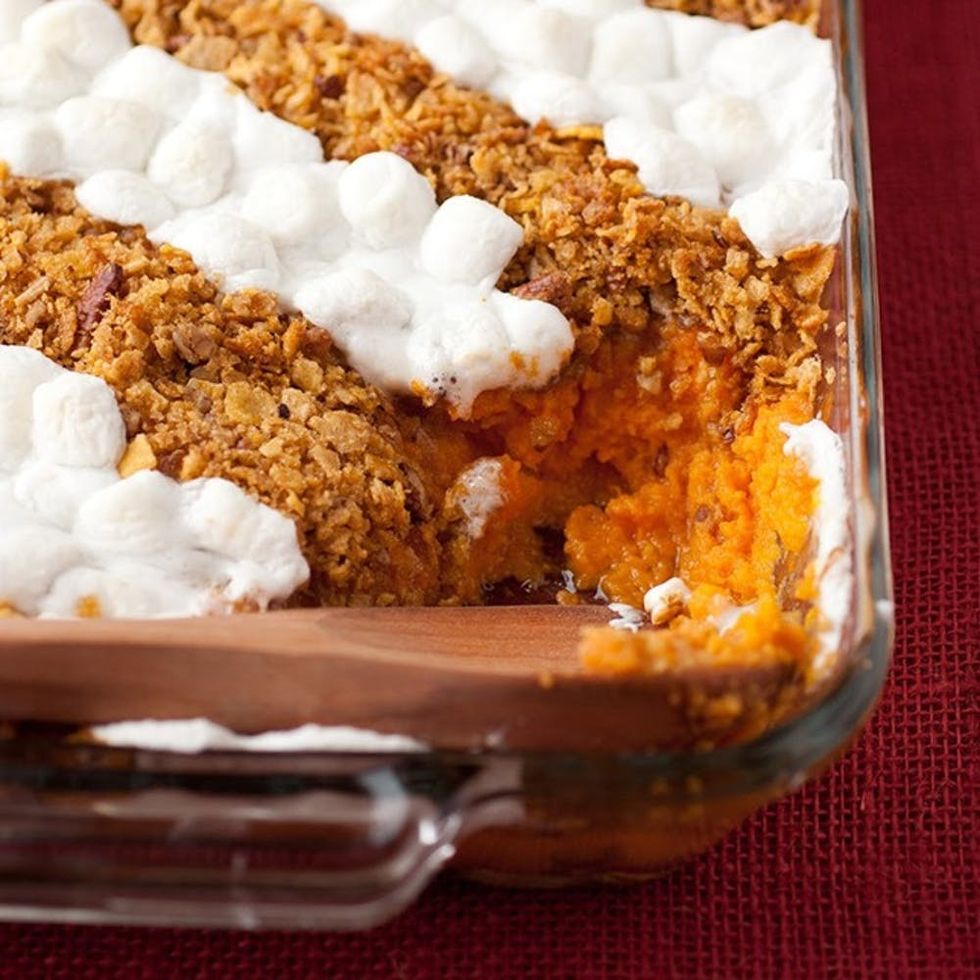 5. Browned Butter Sweet Potato Casserole: This casserole pays homage to the classic way to serve sweet potatoes. The crunchy cornflakes and pecan crust sets this recipe apart. (via Cooking Classy)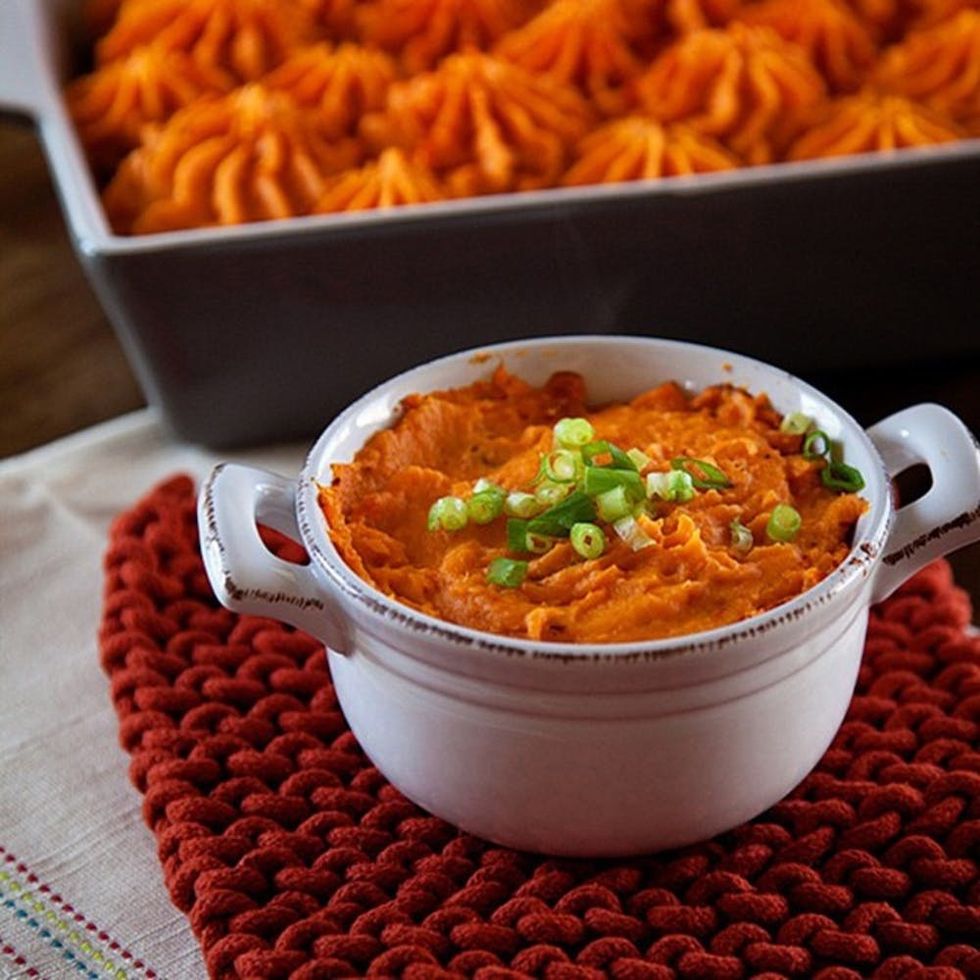 6. Sinful Sweet Potato Shepherd's Pie: This recipe calls for pumpkin cream cheese. If you didn't know that exists, you know now. You are welcome. (via Whipperberry)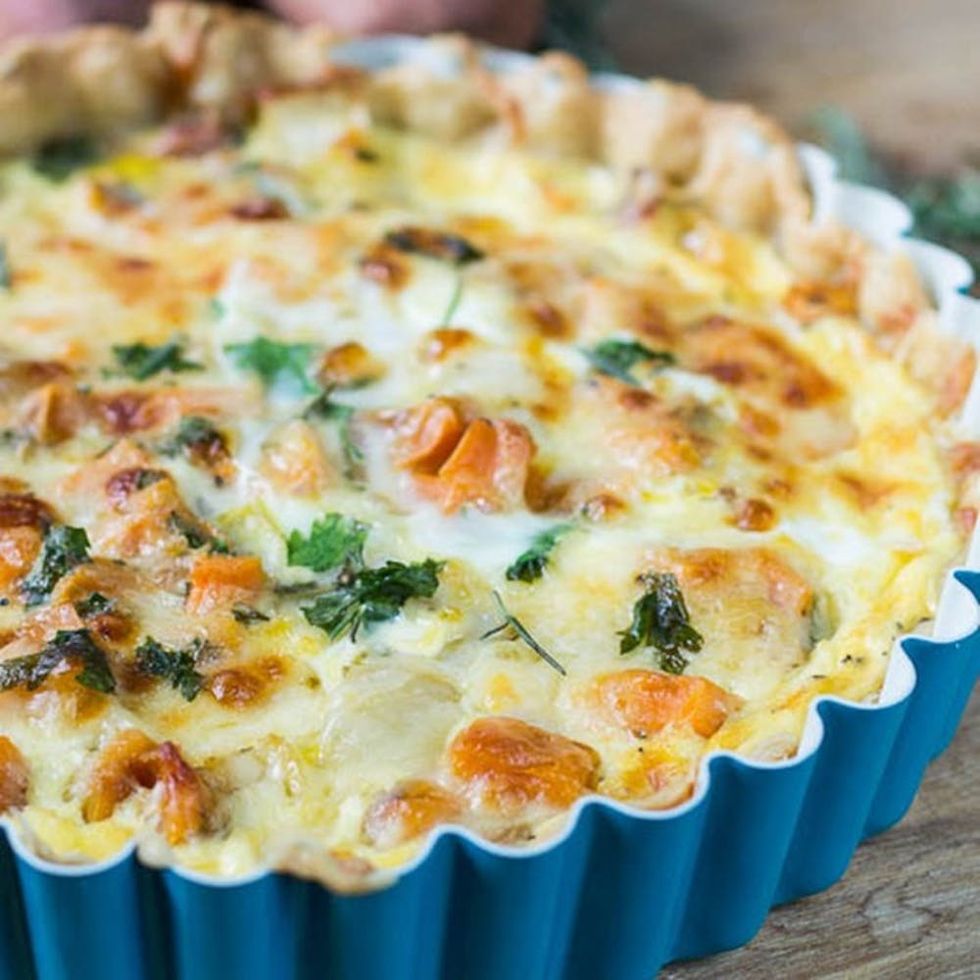 7. Roasted Sweet Potato Quiche: Sweet potatoes can be so much more than (delicious) fries. This quiche recipe is just the thing for you next brunch date. Pour some mimosas and toast to sweet potatoes! (via Spicy Southern Kitchen)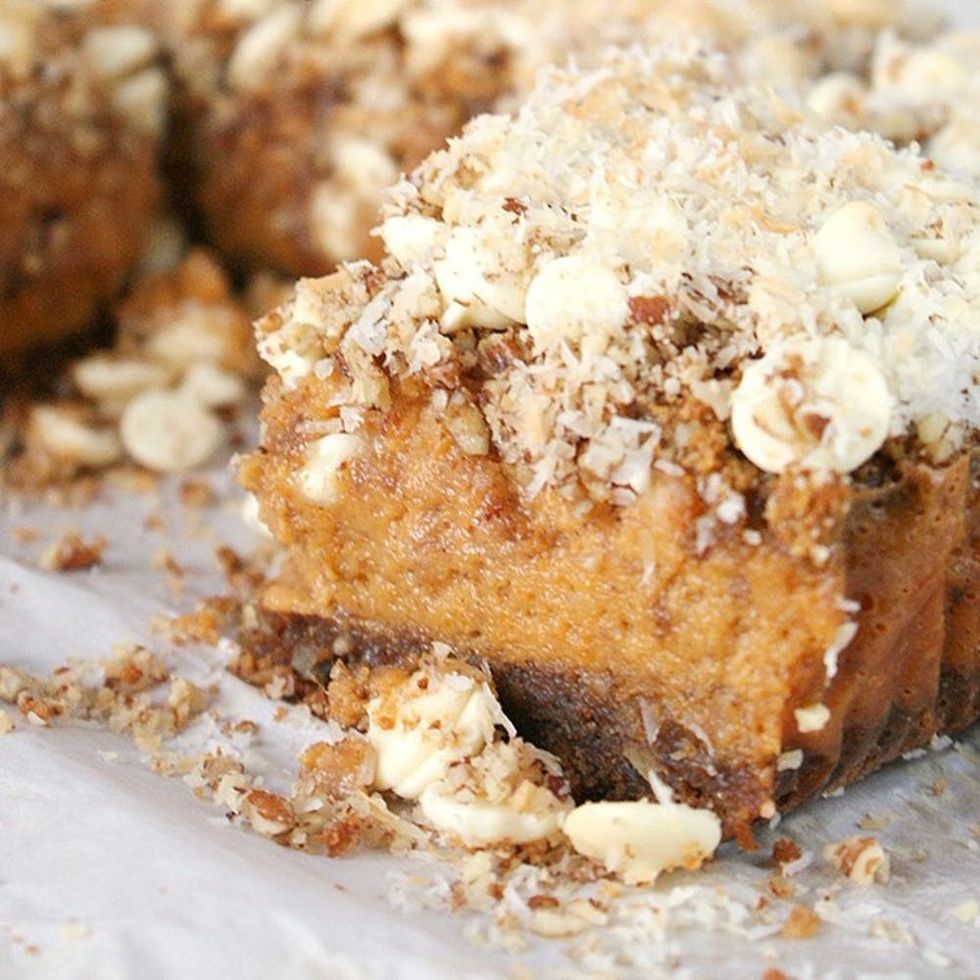 8. White Chocolate Coconut Sweet Potato Pie Bars: Are you salivating yet? This recipe is definitely not calorie-free, but given how amazing it tastes, we approve of throwing caution to the wind. (via Sugar and Soul)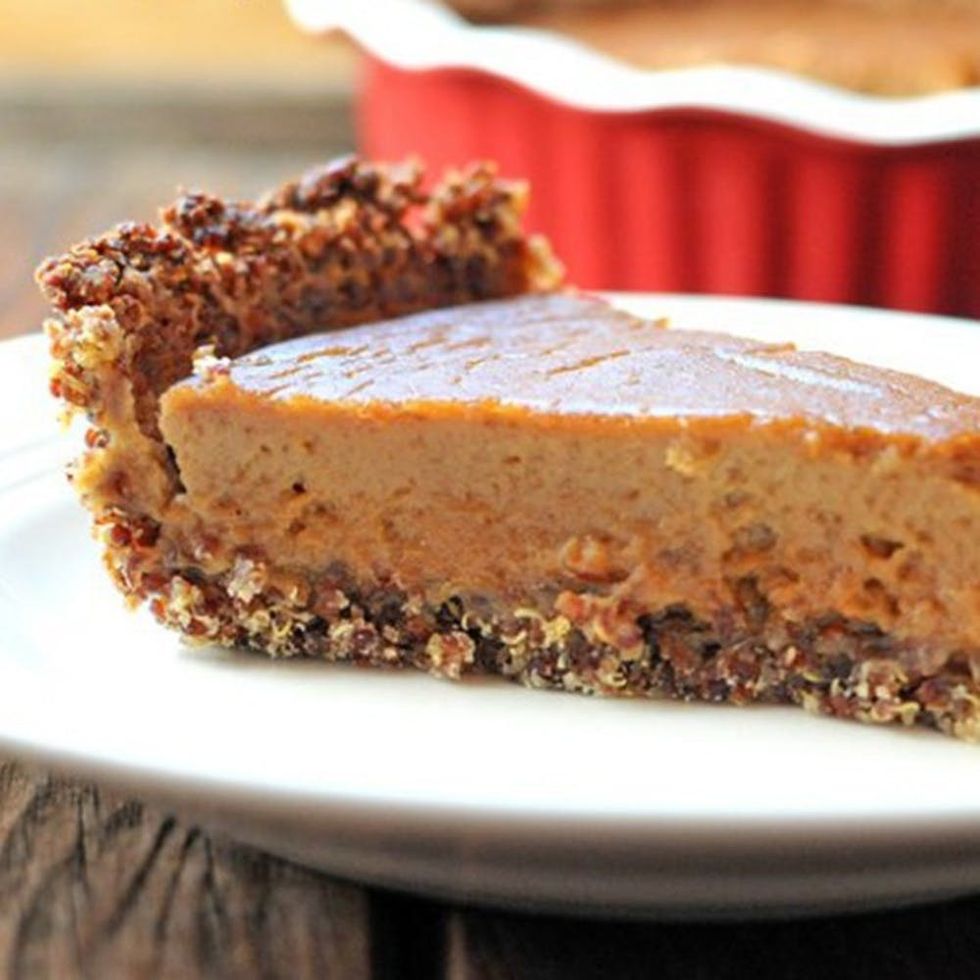 9. Sweet Potato Pie on a Maple Quinoa Crust: Featuring a quinoa crust, this pie is absolutely packed with nutrients. With all the protein in this pie, it is perfectly acceptable to eat this before or after a workout. (Okay, that may not be true, but we will not stop you.) (via Nosh and Nourish)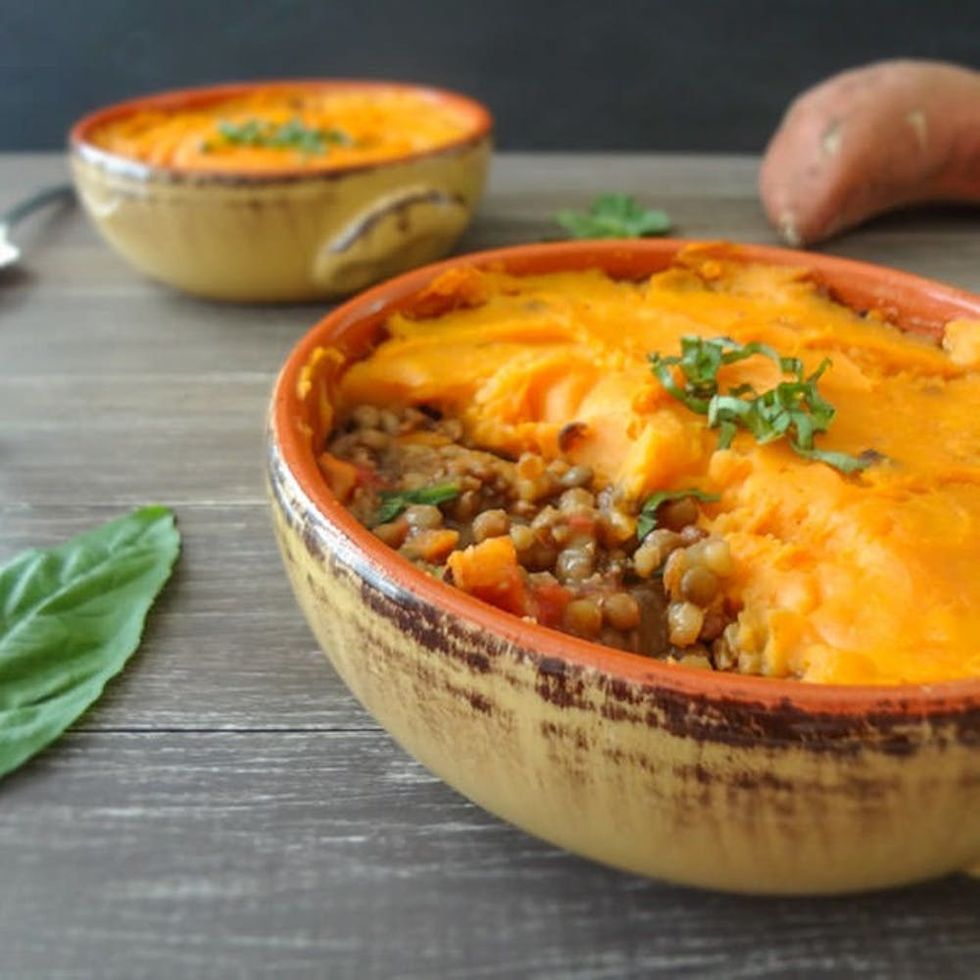 10. Lentil and Sweet Potato Shepherd's Pie: If you practice no-meat Mondays, this recipe should be on the menu this month. It also happens to be dairy-free, calling for only a splash of a milk of your choosing. (via One Ingredient Chef)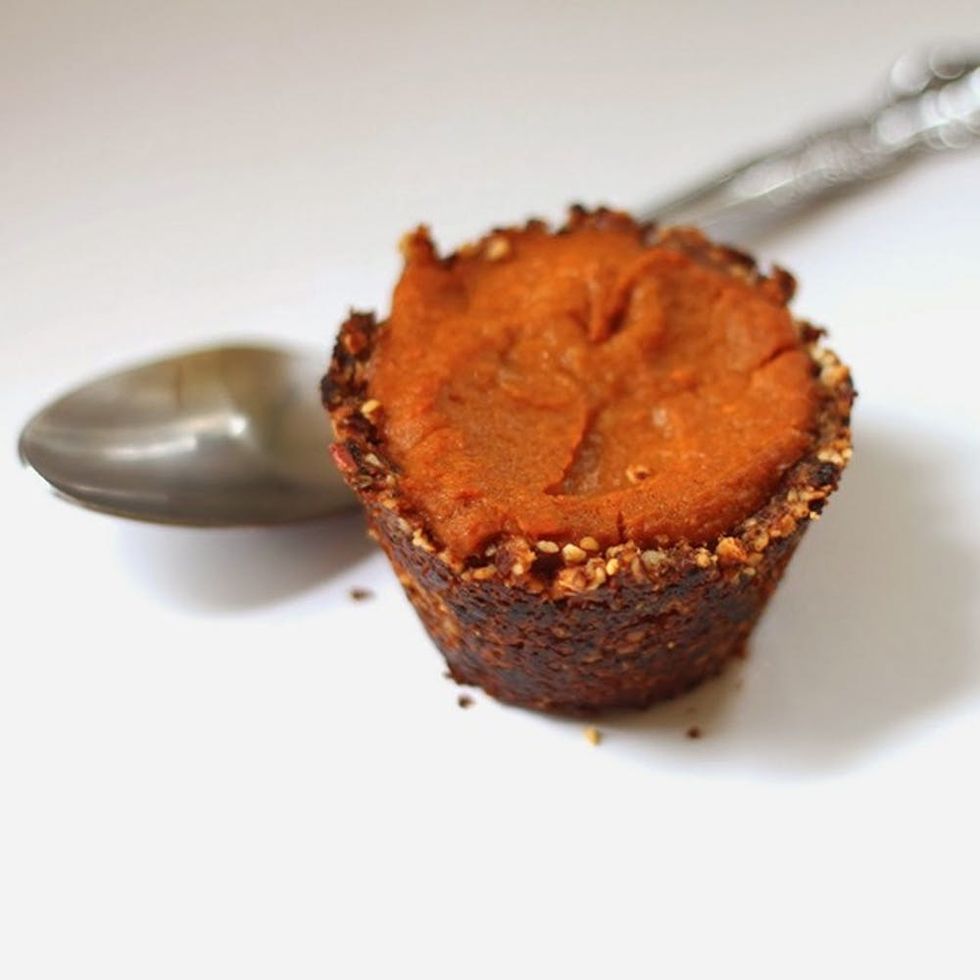 11. Sweet Potato Mini-Pies: Not only are these mini-pies delectable, but they are also vegan and gluten-free. These are a great option when you're catering to a few different food allergies at a party or event. (via Jenessa's Dinners)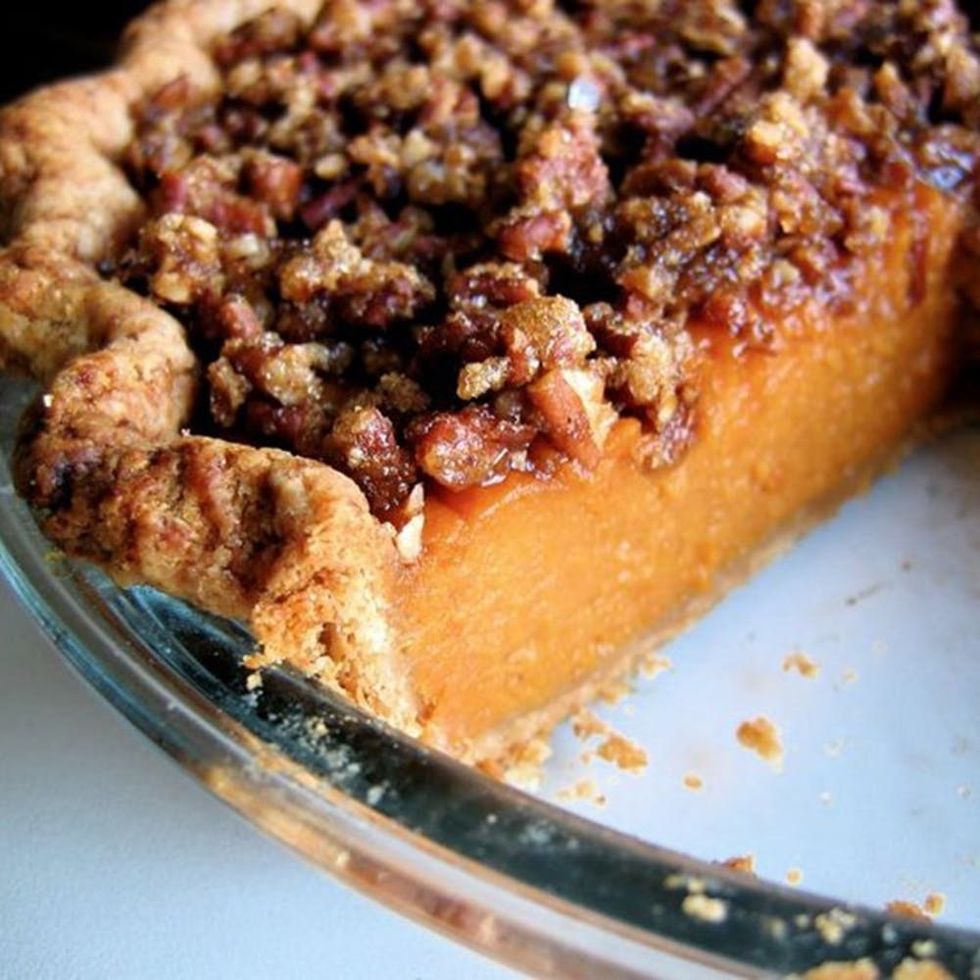 12. Pappadeaux's Sweet Potato Pecan Pie With Bourbon Sauce: This pie is best 24 hours after it's made. Set it and try to forget it. It will be hard, but you can do it! (via Food)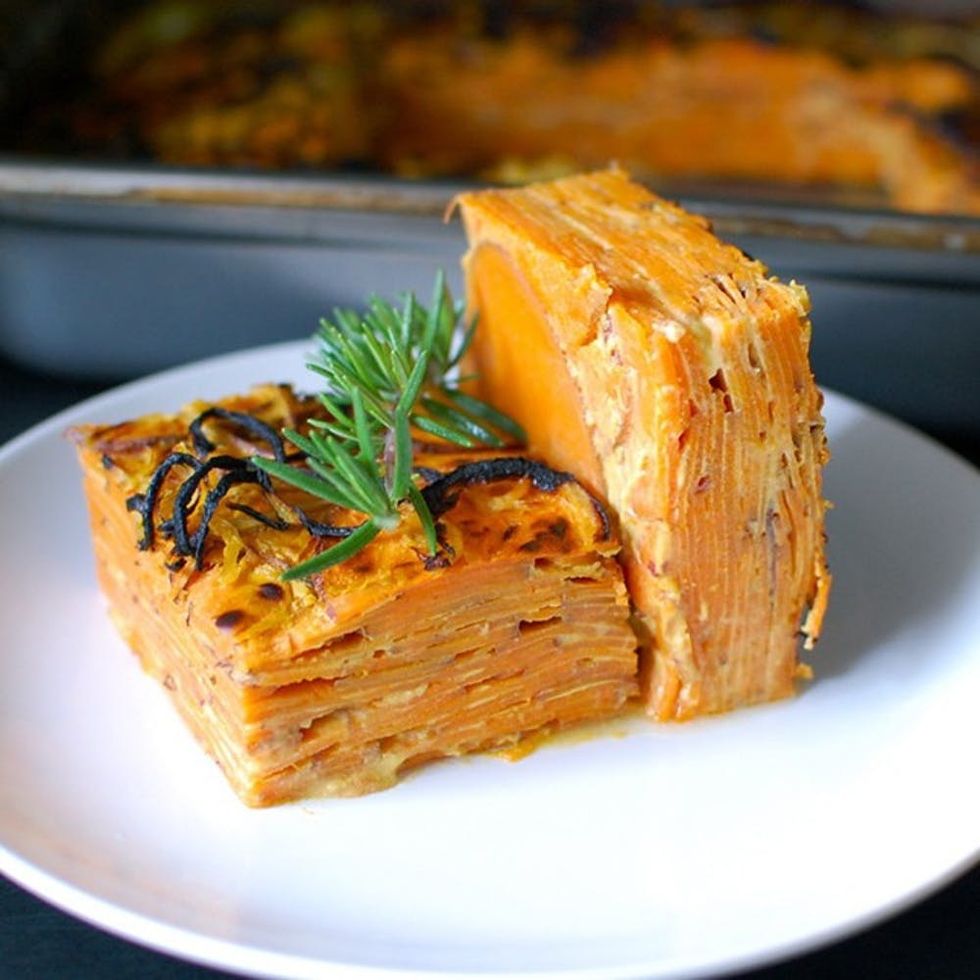 13. Miso Sweet Potato Pie With Crispy Onion Crust: The layers of thinly sliced sweet potato make this pie resemble a lasagna. The flavor profile is a whole different beast though. Ginger, miso and lime make this a wicked cool play on sweet potato pie. (via Wicked Healthy Food)
14. Sweet Potato Hand Pies: Make eating pie even easier. With these hand pies, there is no need for utensils. Just grab and go! (via Peanut Butter and Peppers)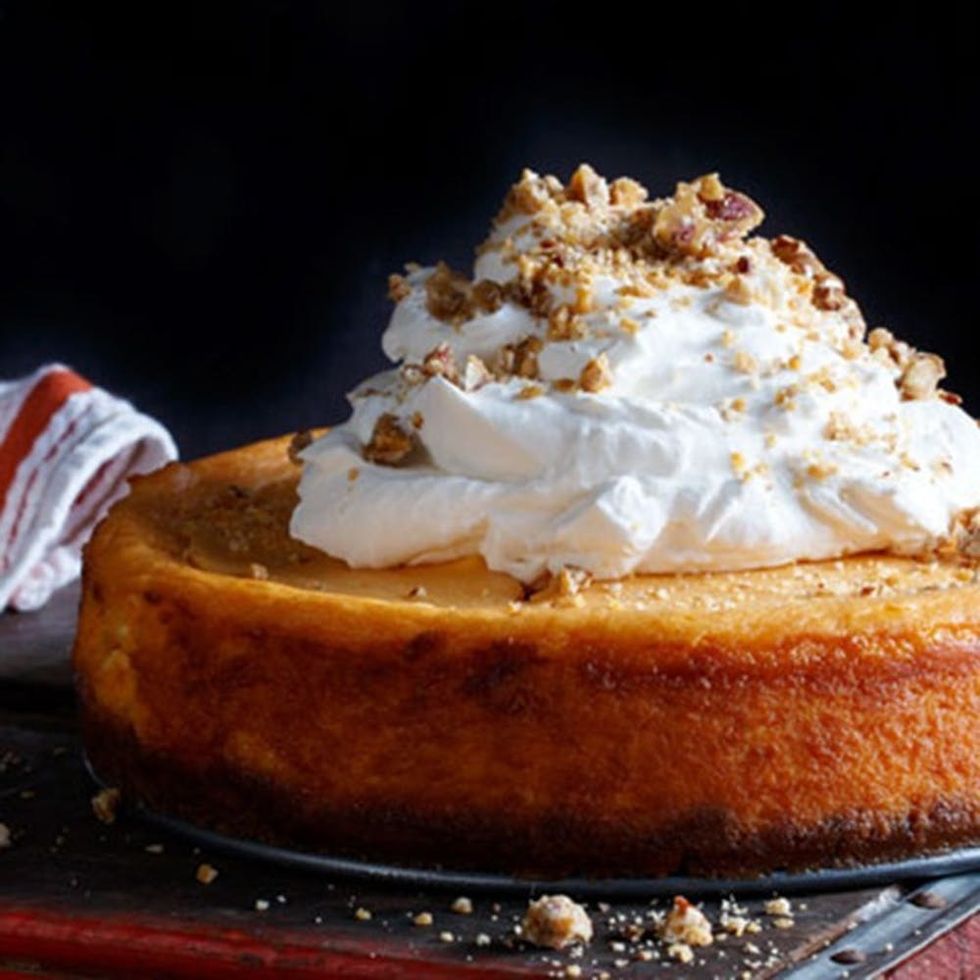 15. Sweet Potato Cheesecake With Bourbon Whipped Cream: Was it "cheesecake" or "bourbon whipped cream" that caught your attention? One can only wonder what you will do when you find out that there is also a cookie crust and mascarpone cheese inside. (via Shared Appetite)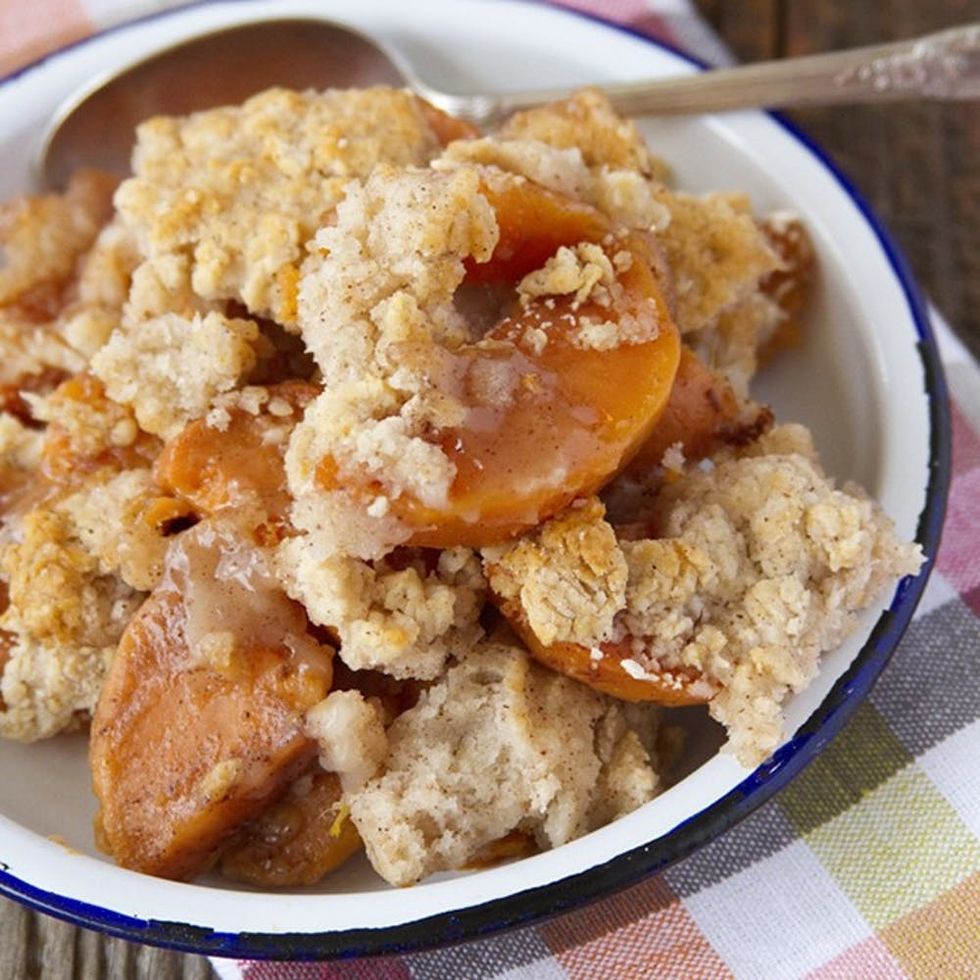 16. Sweet Potato Cobbler: There are two parts to this recipe, and each of them calls for only five ingredients. There is also a good chance you already have all the ingredients in your cabinet right now. Cobbler for the win! (via Southern Bite)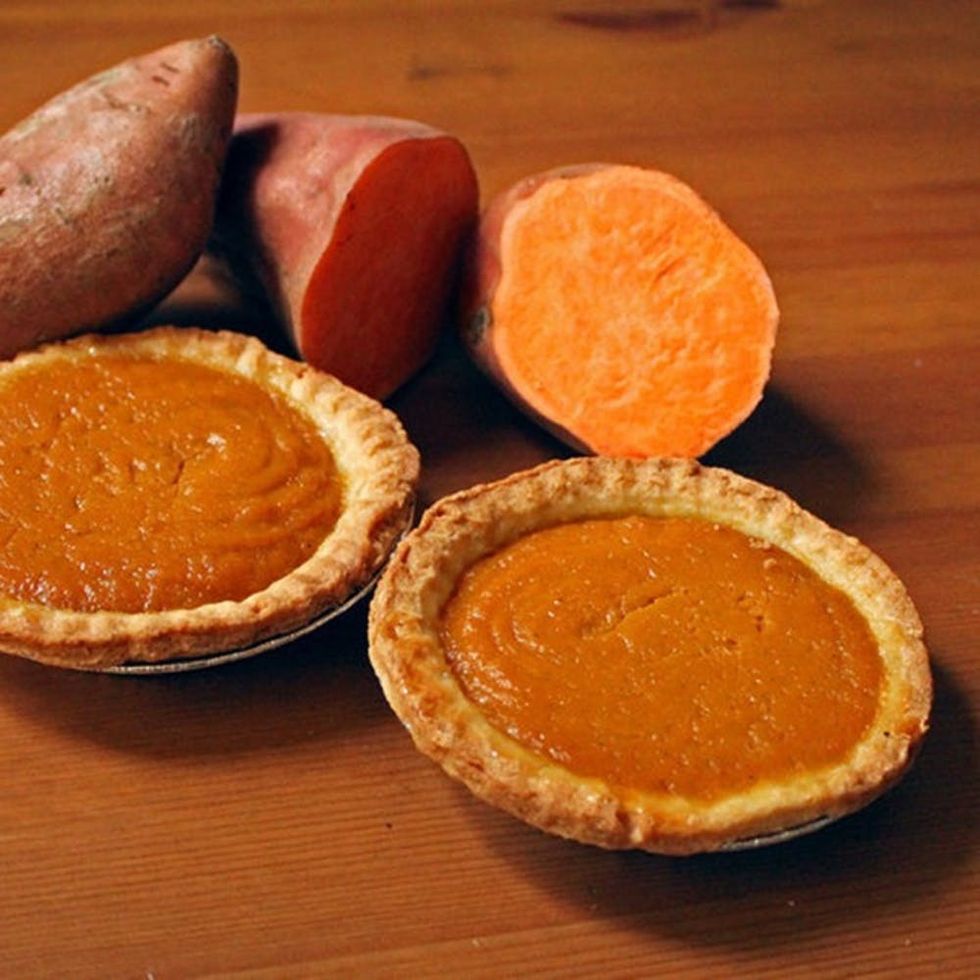 17. Nana's Petite Sweet Potato Pies: Not only are these pies precious, but the story NPR serves with them is worth a read. Chef Matthew Raiford's grandmother turns 94 this month, and he set out to carry her recipe forward. Lucky us. (via NPR)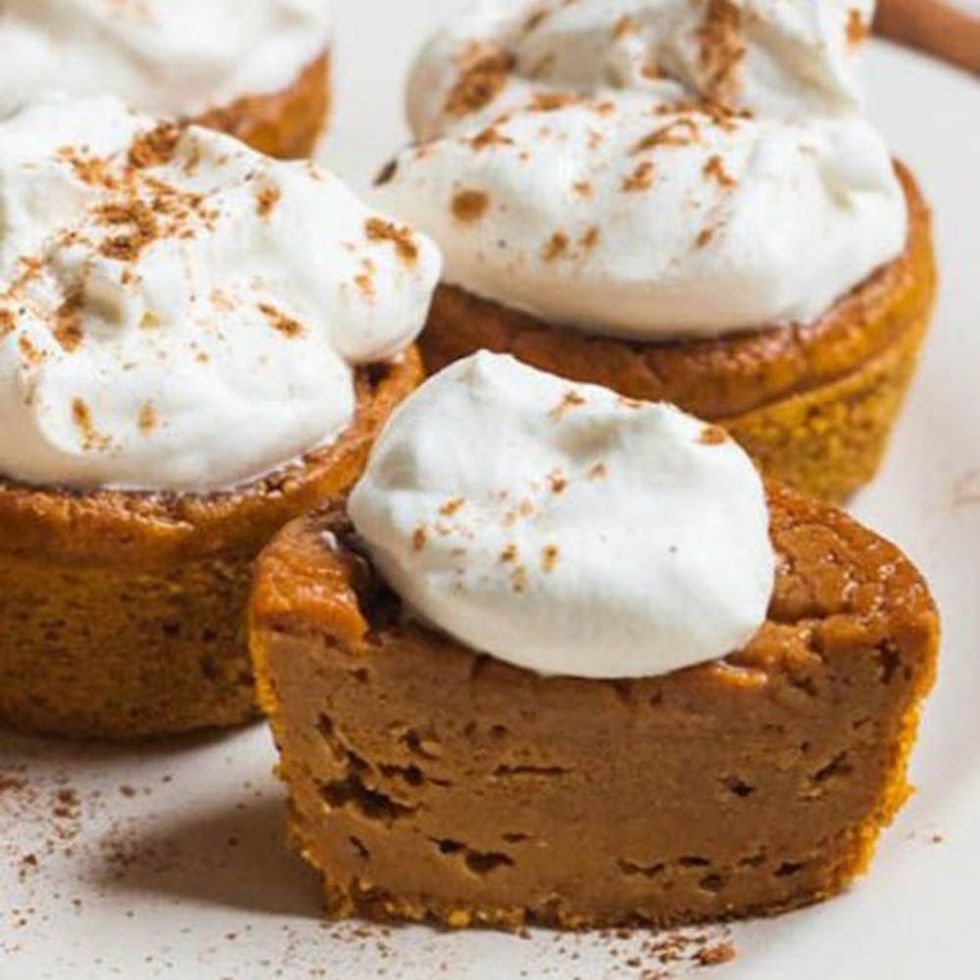 18. Irresistible Potato Pie Cupcakes: These are not your average cupcakes. The sweet potato makes these rich and creamy and true to their name. (via My Houston Majic)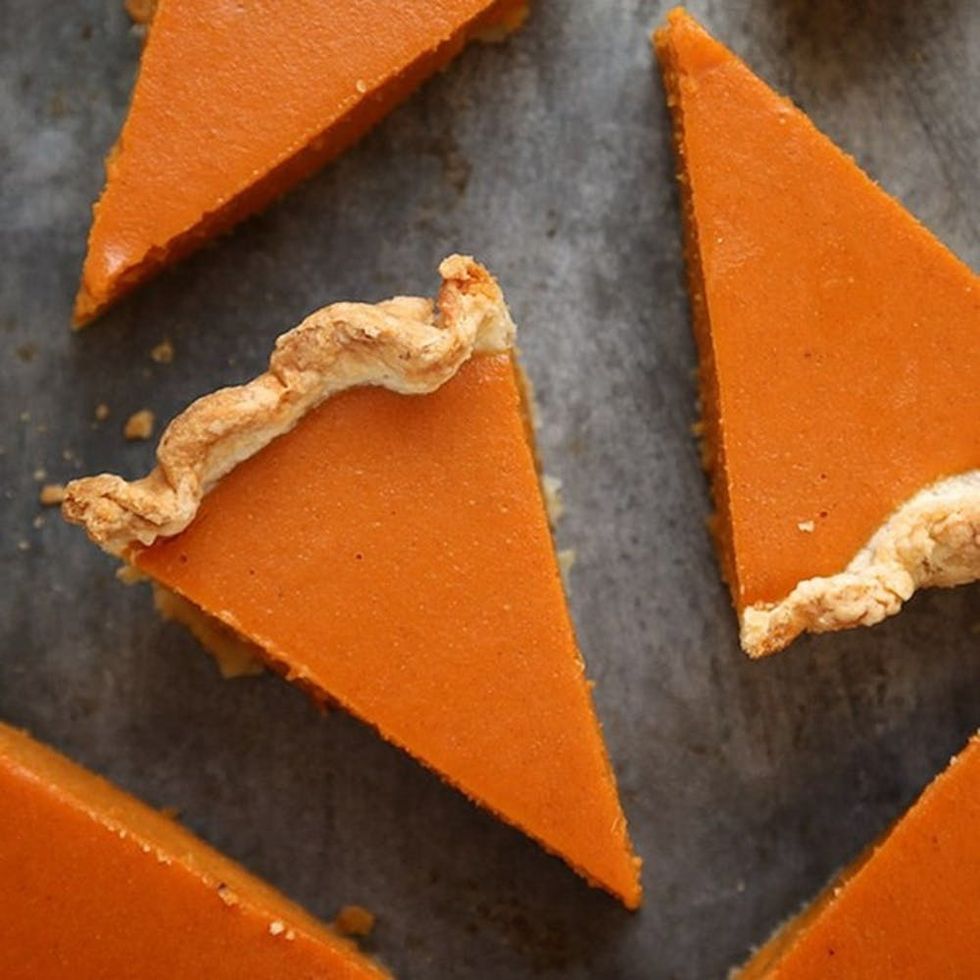 19. Dad's Sweet Potato Pie: This recipe is simply perfection. This classic sweet potato pie recipe will be a hit wherever you take it. (via Joy the Baker)
Which recipe will you whip up first? Let us know in the comments!