We've shared the rarest and the most popular baby names. Now we've entered a whole new territory of predicting the rise and fall of the title that will adorn your little ones for all of their days. This genius baby naming forecasting system is based on previous and current trends that help you make a very important decision. Knowledge is power, and we know moms and dads worldwide will be grateful to know what they can expect.
---
It's set up by Time magazine, and we've told you about it once before. But when something is this good, you just gotta keep talking about it. The tool looks a bit like something used for stock market trends and predictions, and it's based totally on facts and figures. So, say you love the name Ingrid and want to know if it will stand the test of time. Well, now you can reasonably predict if it will maintain its rarity. We can't lie; we spent a pretty solid chunk of time looking up our own names.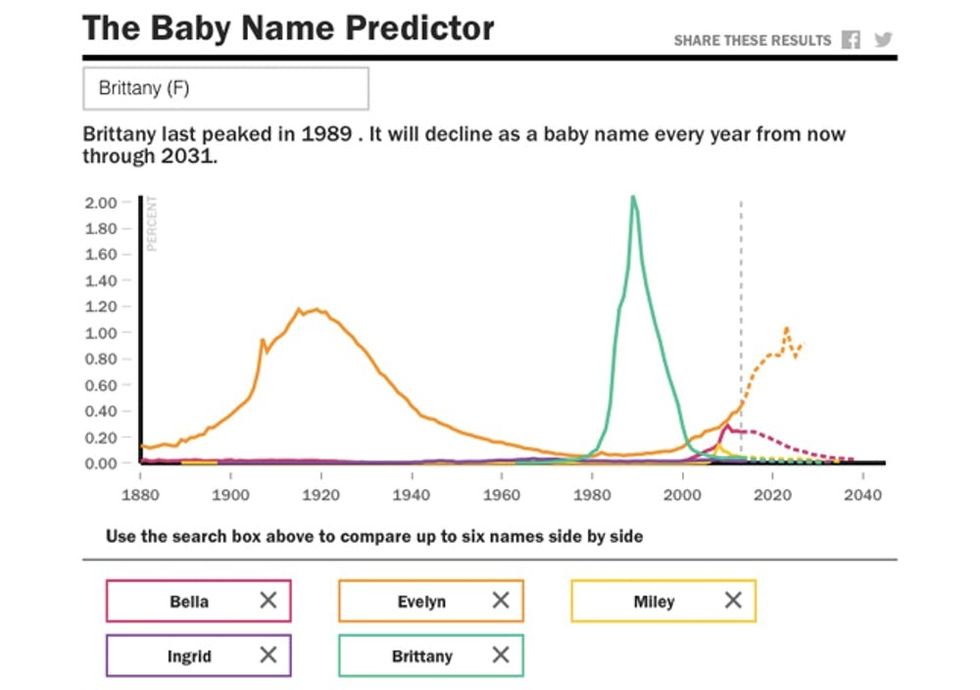 You can even see how your name stacks up next to other names. We could seriously do this all day.
What do you think of this new tool? Accurate or just for fun?