Kourtney Kardashian Just Usurped Khloé Kardashian for Most Organized Pantry Ever
Jun 14, 2017
The Kardashian sisters may be best known for their glam lifestyle and their reality show, but did you know they're also extremely good at organization? Khloé has long been considered "the neat one," wowing us with her very tidy lipstick drawer, tea cupboard, and pantry. But it looks like Kourtney might have just seized the title for Most Organized.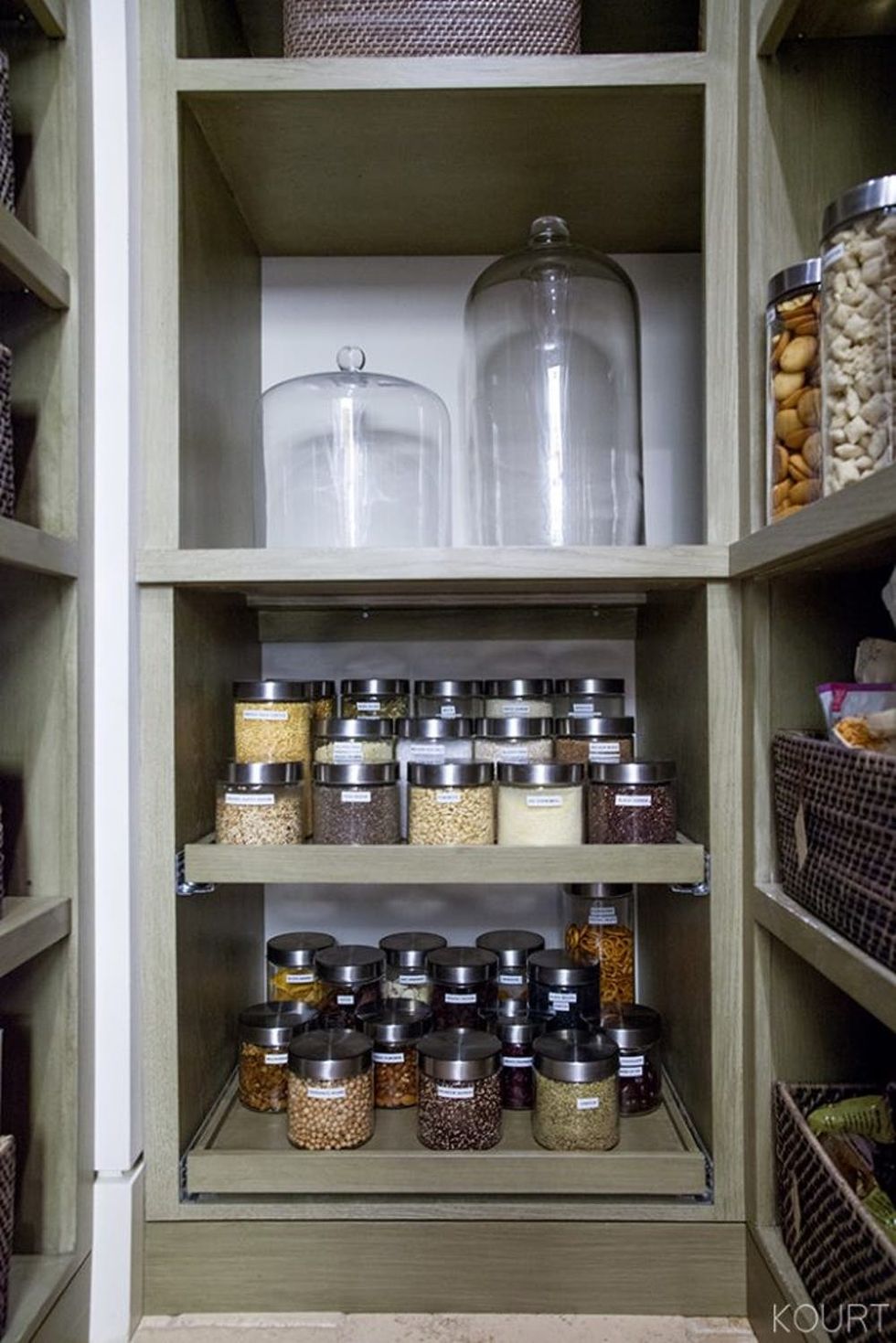 ---
On her app, the eldest Kardashian posted before and after pics of a space makeover, saying, "I just renovated my pantry and wanted to share it with you guys! I hate clutter and small spaces like this tend to get disorganized quickly." Just look at all those perfectly labeled, painstakingly arranged jars for her dry goods!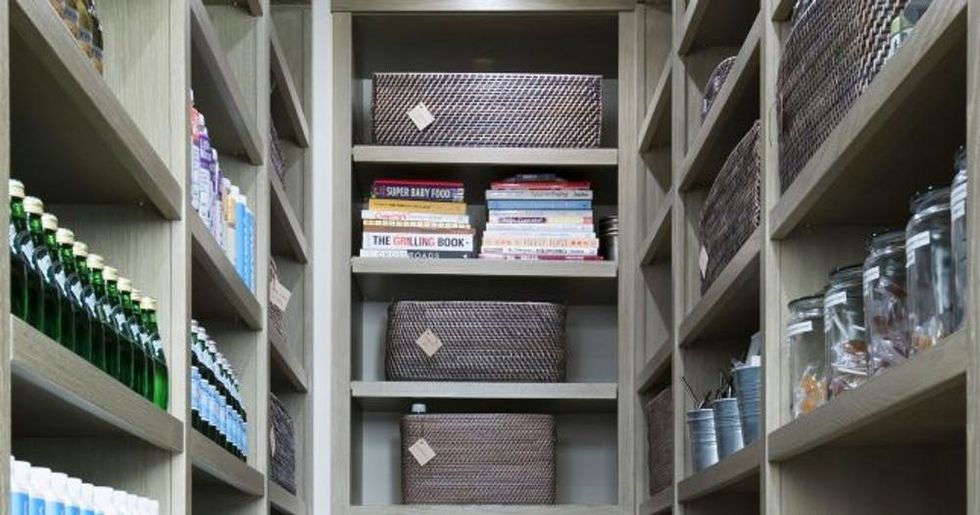 As a recycling enthusiast, Mason, Penelope, and Reign's mommy used lots of Earth-friendly storage containers whenever she could. "I like to store food in glass or stainless steel… when we get new cereal, rice, grains, sugar or flour, I recycle the original packaging and transfer everything into glass jars. This way, everything looks really organized and uncluttered."
Kardashian enlisted the help of her pal Larsa Pippa to clean out and reorganize her pantry. As for the space itself, Kardashian upgraded to an open, built-in wood shelving system, and ditched her old stainless steel shelves, since "the stainless racks weren't maximizing the space." And the makeover definitely looks clean and ready for its close-up.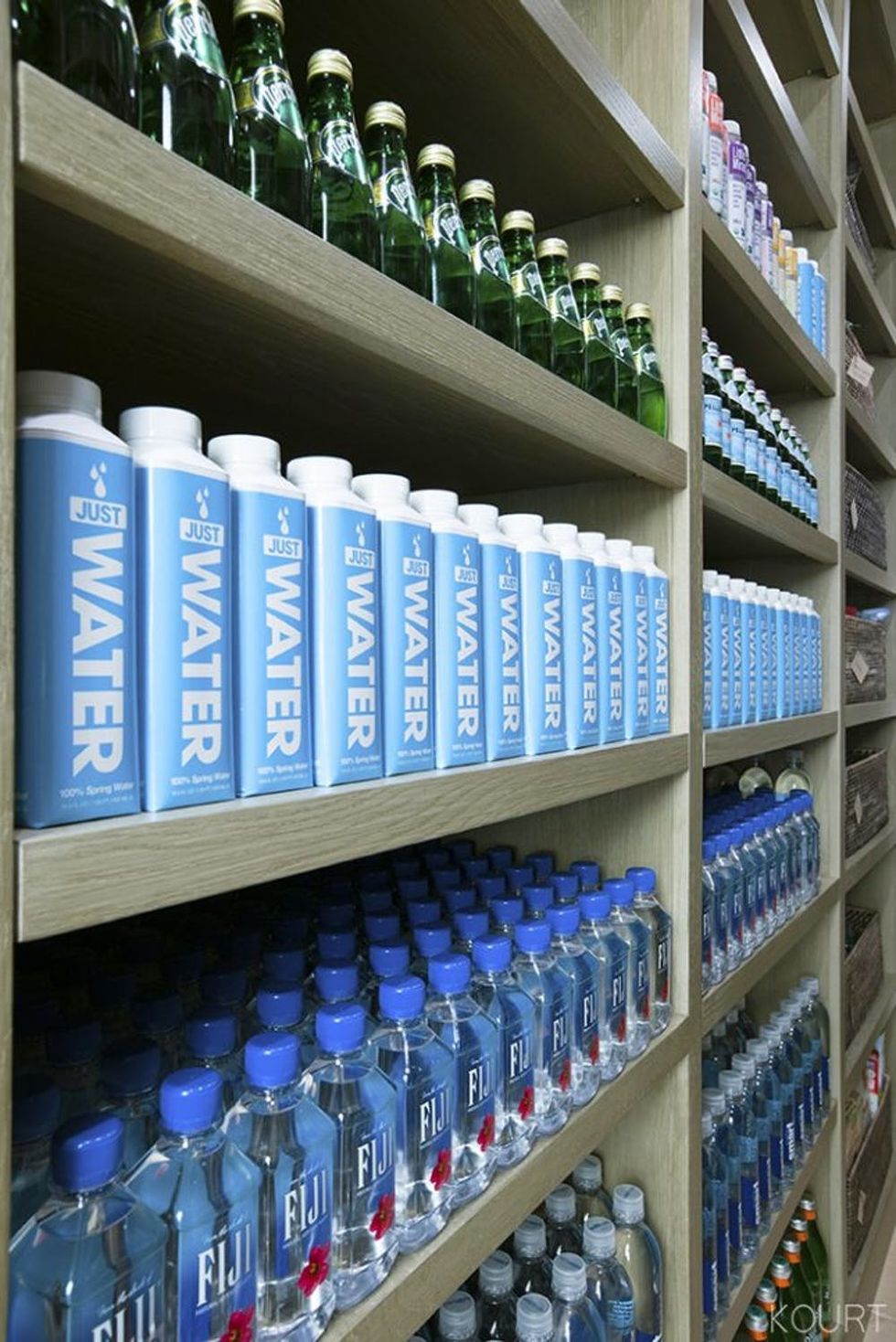 Also, something about the state of her pantry tell us the reality star likes to stay hydrated. What do you think?
Do you have organization envy? Tell us @BritandCo!
(h/t kourtneykardashian.com; Photos via Burke Doreen, John Scuilli, and Tayler Dubé)
Shea Lignitz
Shea can be found in the nearest bookstore or brewery, exploring the great outdoors, or blasting Led Zeppelin. She grew up in the cold and rain of Northern California's redwoods but is currently wandering around Texas.
Home Decor Inspo