Lift Your Glasses in Toast: Prosecco-Flavored Nail Polish Now Exists
Mar 26, 2017
While one typically associates nail polish with the sense of sight (check out how killer these diamond nails look), KFC changed the game up last year by giving us nail polish that appealed to our sense of taste, too, with edible, chicken flavor polish.
---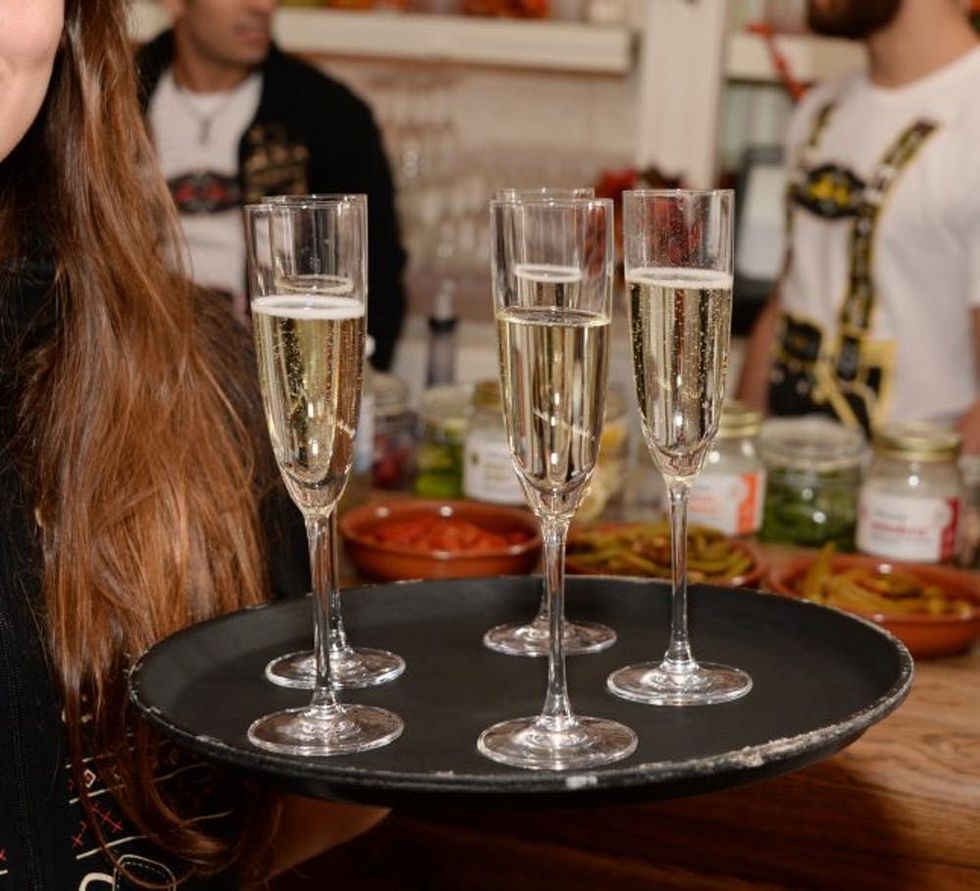 Now, another flavorful varnish is making its way onto the market thanks to Groupon, and its likey to appeal to even those that aren't into meat: prosecco polish.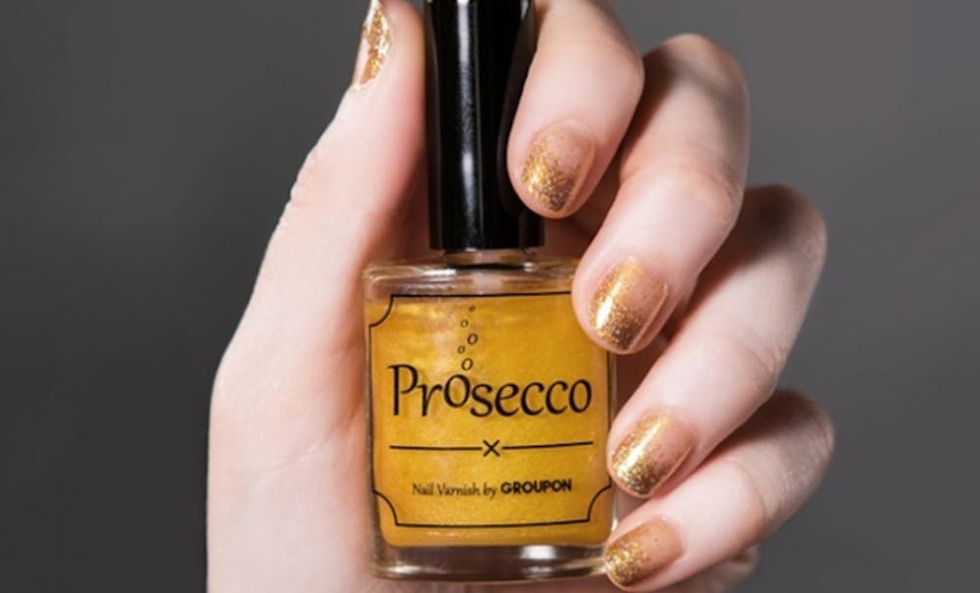 Made with real bubbly, the product will not only give you a glorious gold gleam, it's lickable, to boot. While the site cautions against drinking the bottle directly (cause duh), you can have a little taste of it on your nails with zero added calories (?) at your own risk: as Allure points out, other ingredients include things like propylene glycol, also found in antifreeze for your cars. The site also warns that the polish is extremely flammable, so you'll want to remove it before lighting your favorite candle scents — eep!
The nail varnish is not for sale (womp, womp), but those still interested in getting their lick on (Allure explains its likely safe once dry, as you probably won't be ingesting the harmful stuff) can head over to Groupon's UK site, where its being offered up as part of a prize drawing sweepstakes.
Enter for your chance to win here.
(h/t Hello Giggles, photos via Ben Gabbe/Getty + Groupon)