There are tons of great low-carb lunch ideas out there, but sometimes you just need a sandwich. You're in luck, 'cause each of these 10 selections can be thrown together in the morning and they'll still be delicious come lunch hour. Whether you're craving a wrap made from lettuce or other greens or prefer something closer to the usual slice of bread, we have you covered here.
---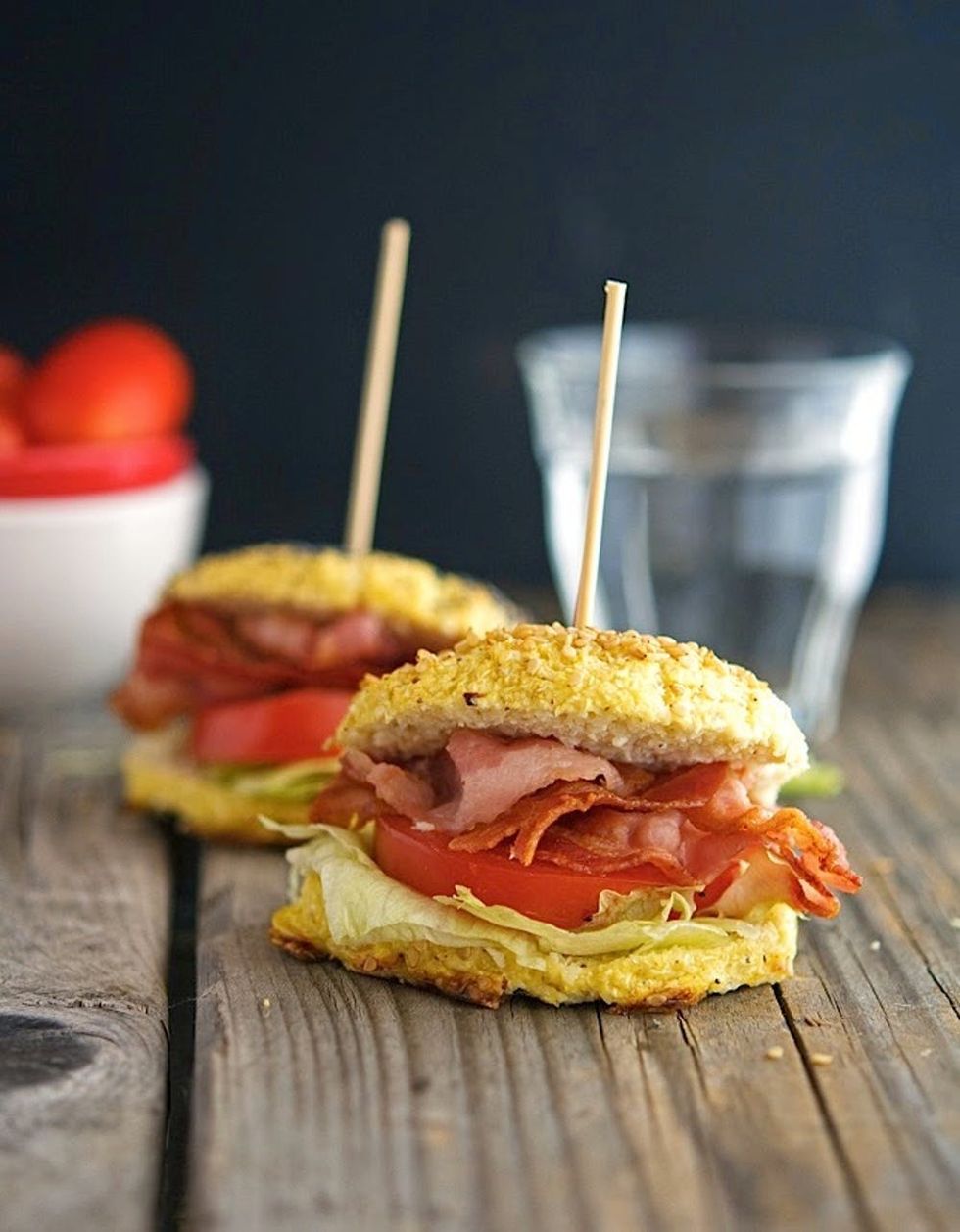 2. Cauliflower Bagel BLTs: Bagels may make you think of breakfast, but don't be fooled — these BLTs are definitely worthy of a spot in your lunchbox. (via The Iron You)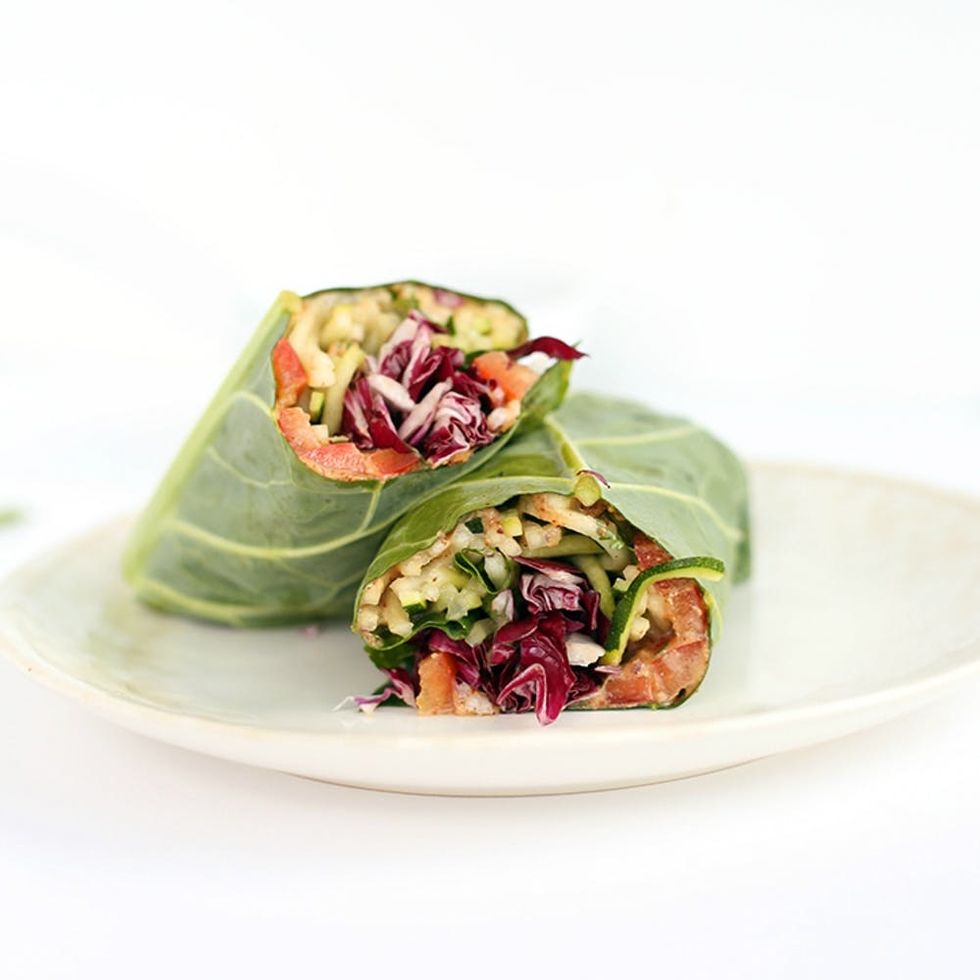 3. Thai Zucchini and Cucumber Noodle Collard Green Wraps With Almond Butter Sauce (Vegan): The real star here is the tangy, sweet-savory, Thai-inspired almond butter spread. Snuggled up against a collard leaf and a melange of spiralized veggies, every bite packs a ton of flavor. (via Inspiralized)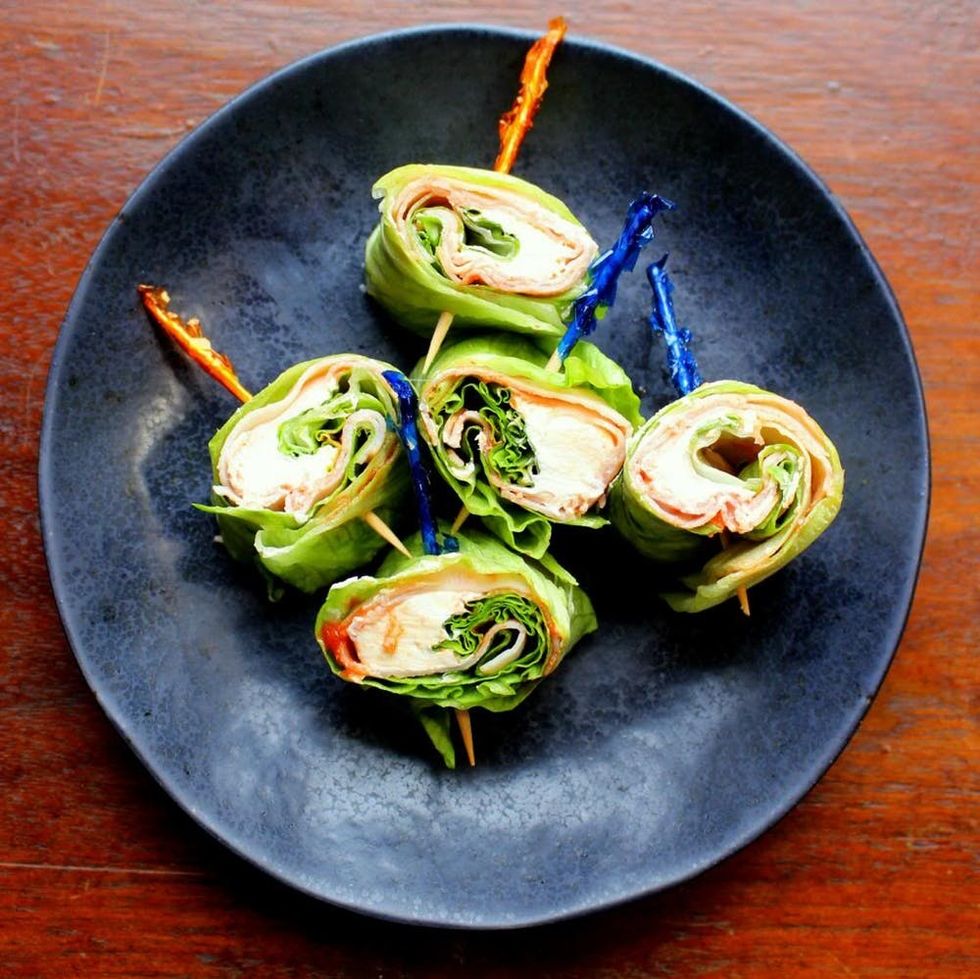 4. Healthy Turkey and Cheese Roll Ups: Four ingredients is all it takes to whip up these spicy, Sriracha-spiked rollups. (via A Palatable Pastime)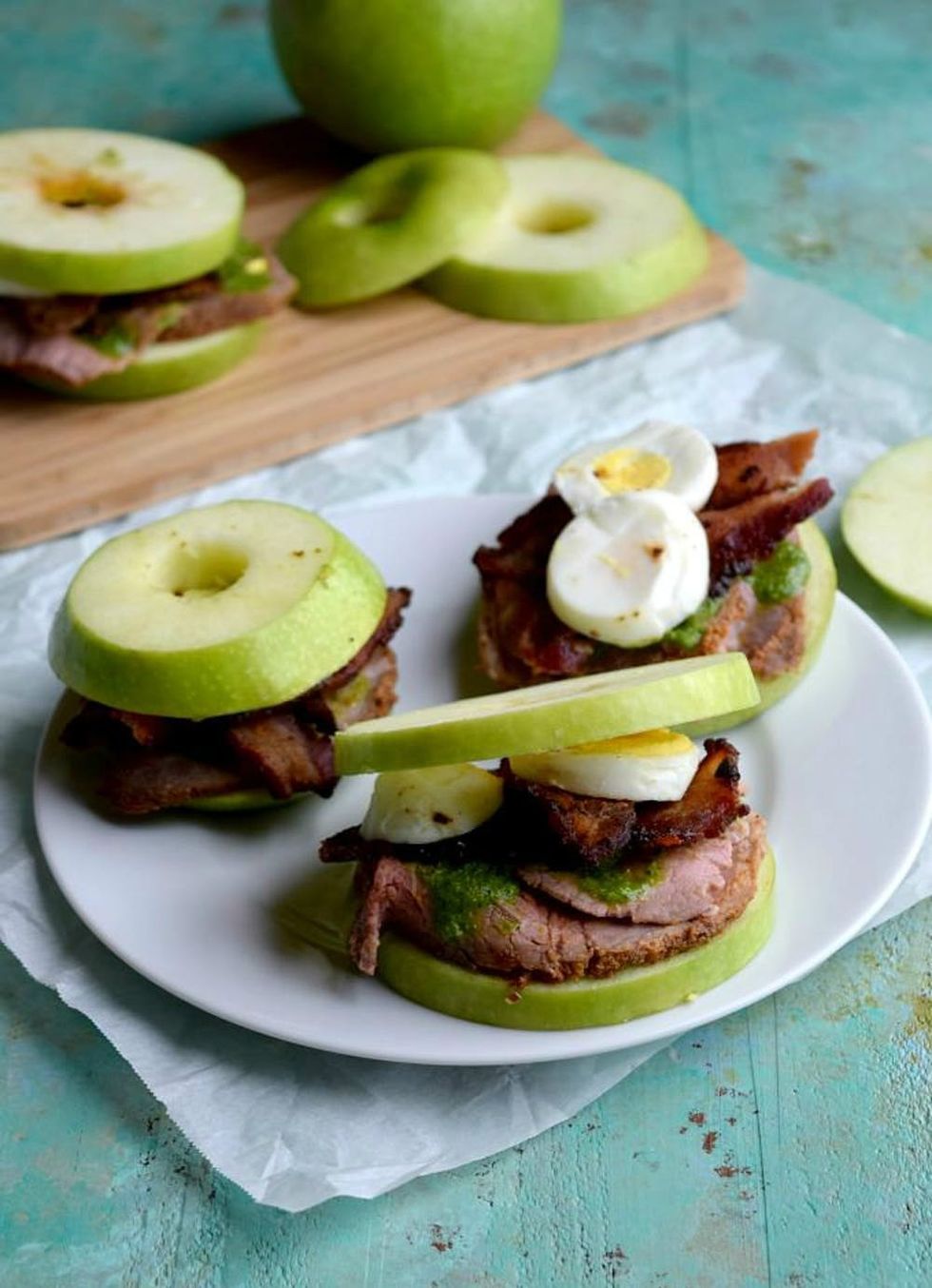 5. Roast Beef Apple Sandwiches: Roast beef, bacon, hard-boiled eggs (or avocado if you prefer) and basil pesto work amazingly well sandwiched together between two apple slices. (via Hold the Grain)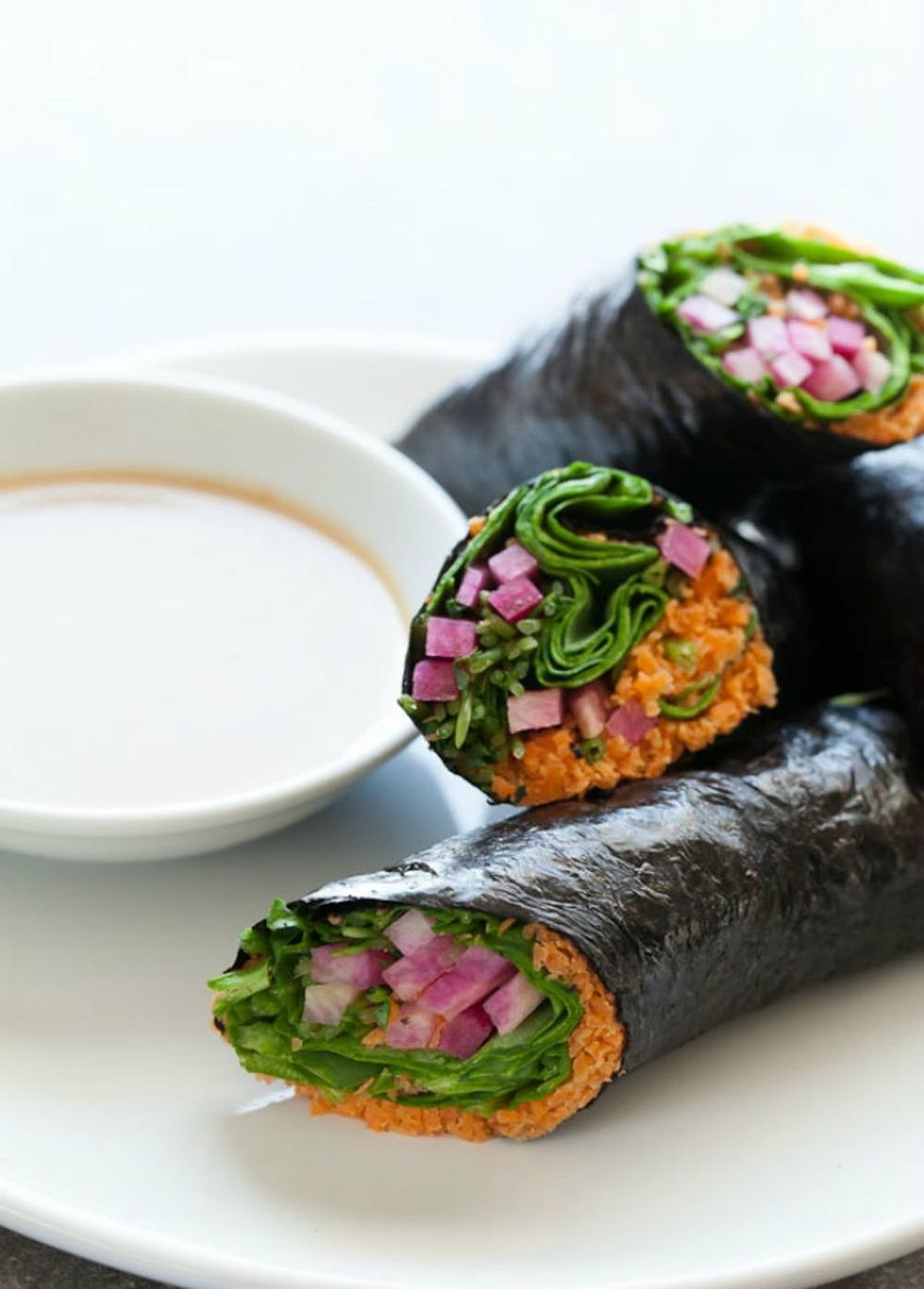 6. Raw Vegetable Nori Rolls (Raw, Paleo): Sheets of toasted seaweed (nori) are a sublime wrapper for more than just sushi. With a scrumptious, creamy sauce served alongside for dipping, these radish-, spinach- and sprouts-stuffed rolls really sing. (via Gourmande in the Kitchen)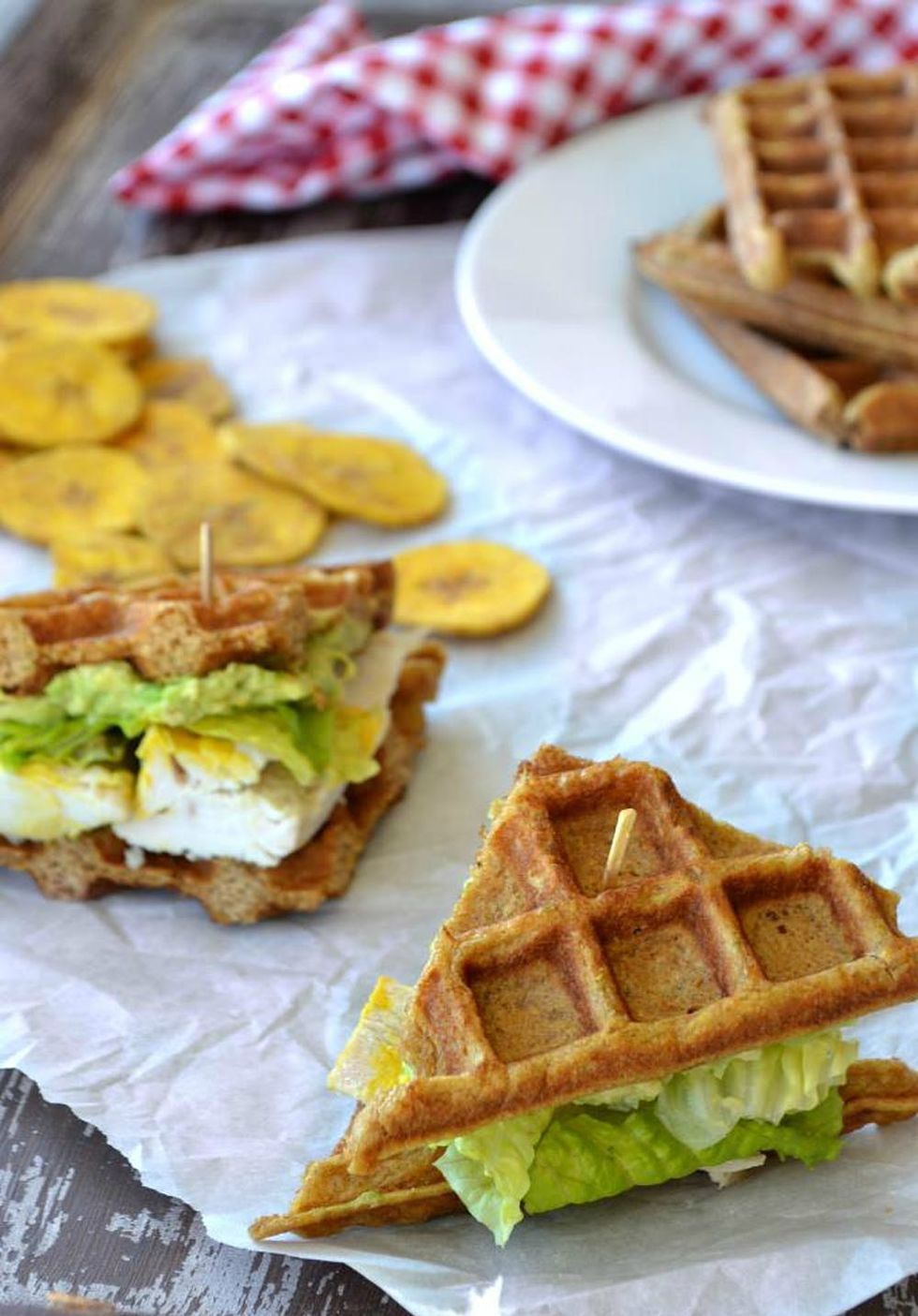 7. Waffle Sandwiches (Paleo): Fill these grain-free waffles with your favorite fixin's. As a nice bonus, any leftover "bread" can be frozen and simply toasted to defrost. (via Hold the Grain)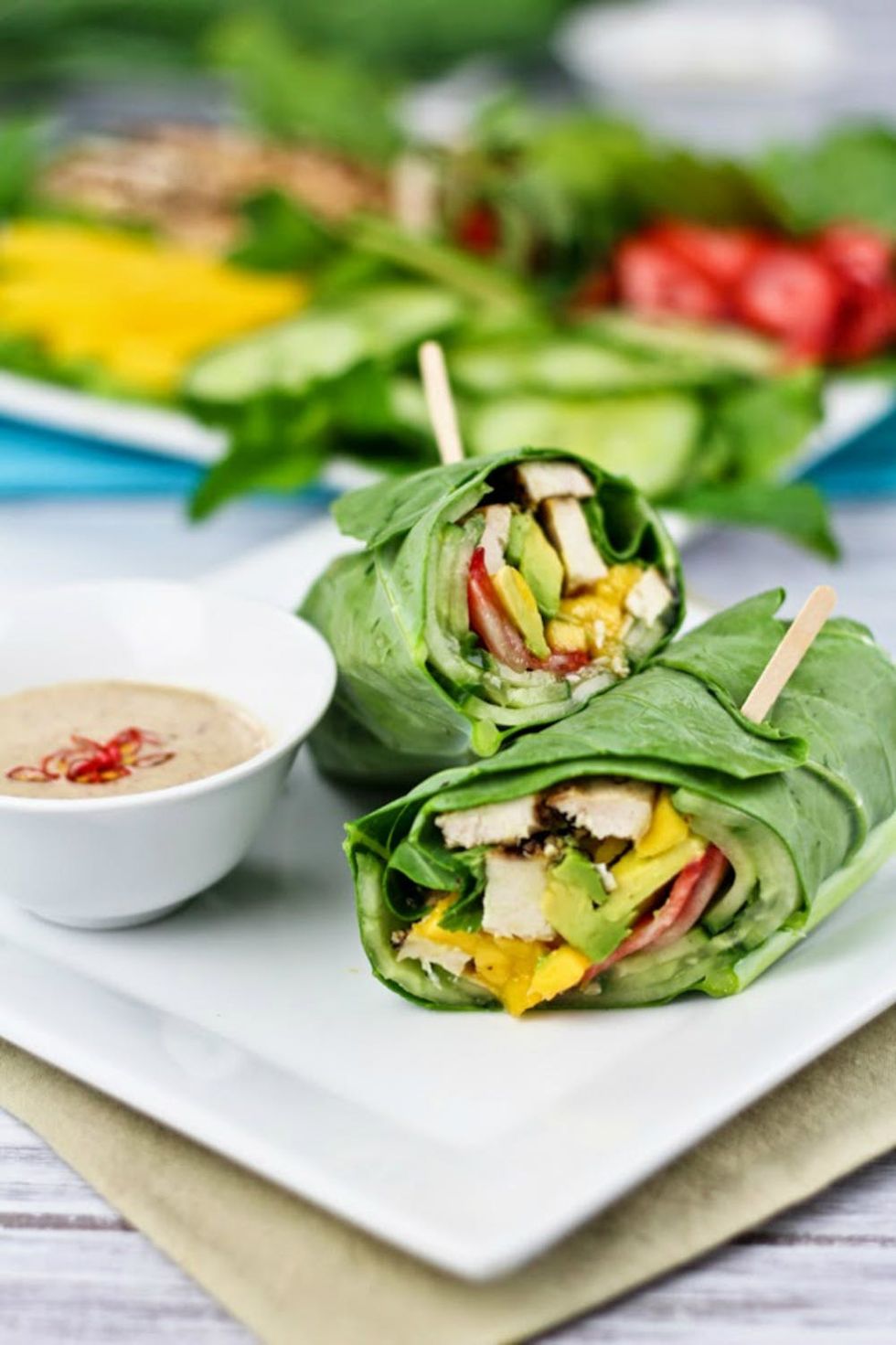 8. Collard Wraps With Satay-Style Dipping Sauce: Between the selection of fruit used and the coco-nutty satay-style sauce, these wraps serve up a generous helping of tropical flavors. Talk about a great way to brighten up your afternoon. (via The Healthy Foodie)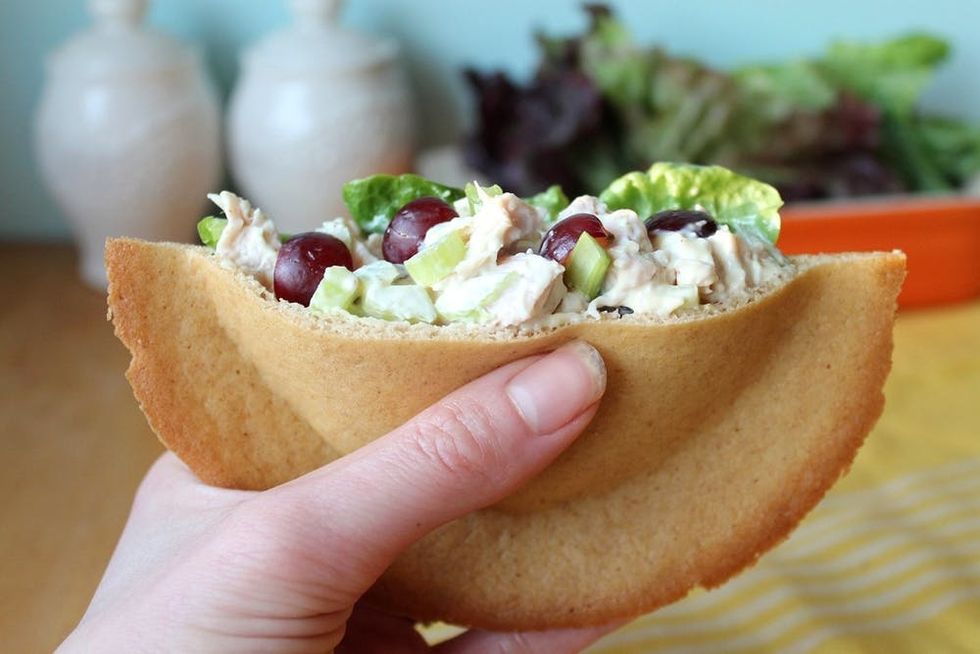 9. Quick Chicken Salad in Homemade Pita (Gluten-Free): A 50-50 mix of mayo and Greek yogurt lightens up this easy chicken salad without sacrificing anything in the flavor department. It's delicious stuffed into low-carb pita pockets, lettuce wraps or even hollowed-out tomatoes. (via Gluten-Free Fix)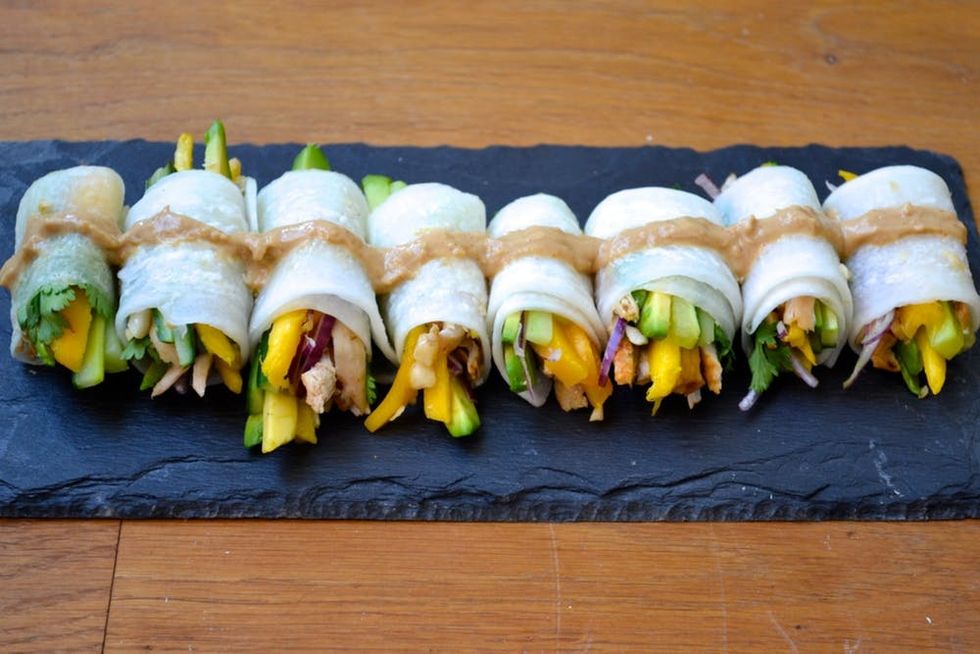 10. Chicken, Avocado and Mango Rolls: Thin strips of daikon radish make an unexpectedly awesome wrapper for these rolls. Despite being inspired by a dish served at a posh establishment, they're actually a breeze to throw together at home. (via Every Last Bite)
Share your favorite low-carb sandwich ideas with us in the comments!