Morning Buzz! Kim Kardashian Reveals the Risky Surgery She's Planning As a Last Attempt to Have More Kids + More
Mar 31, 2017
We're almost at the weekend! Kick-start your day with Kim Kardashian's extreme pregnancy plans, a Carpool Karaoke with a twist, and more of today's top news stories in this TGIF edition of Morning Buzz.
---
1. Kim Kardashian wants more kids, despite being told she'd be putting herself at risk by getting pregnant again. But she's revealed to her family in a new KUWTK promo that she's planning on doing whatever she can to try — including having uterine surgery. "I have to go in and prepare my uterus because I decided I want to try and have one more baby," she told her shocked-looking family. "I have to have a surgery on my uterus to kind of prepare this hole, so they need to, like, clean that out and then there's scar tissue." Sounds intense.
2. Lauren Conrad and her baby bump are having a picture-perfect Babymoon. LC took herself and her soon-to-be-baby on a beach vacay, posting a pic of her baby bump and pretend margarita lounging by the water. "Babymooning and pretending my blended lemonade is a margarita," she wrote in the dreamy pic. Won't be long 'til you can have one of those, girl!
3. Victoria Beckham and James Corden put a weird little twist on their Carpool Karaoke sesh. Okay, this is too much of a tease! Beckham and Corden DO sing "Spice Up Your Life," but it's only a small slice of this segment, which actually serves as a trailer for a fake remake of the '80s movie Mannequin. Here's hoping we get the full Carpool Karaoke video soon.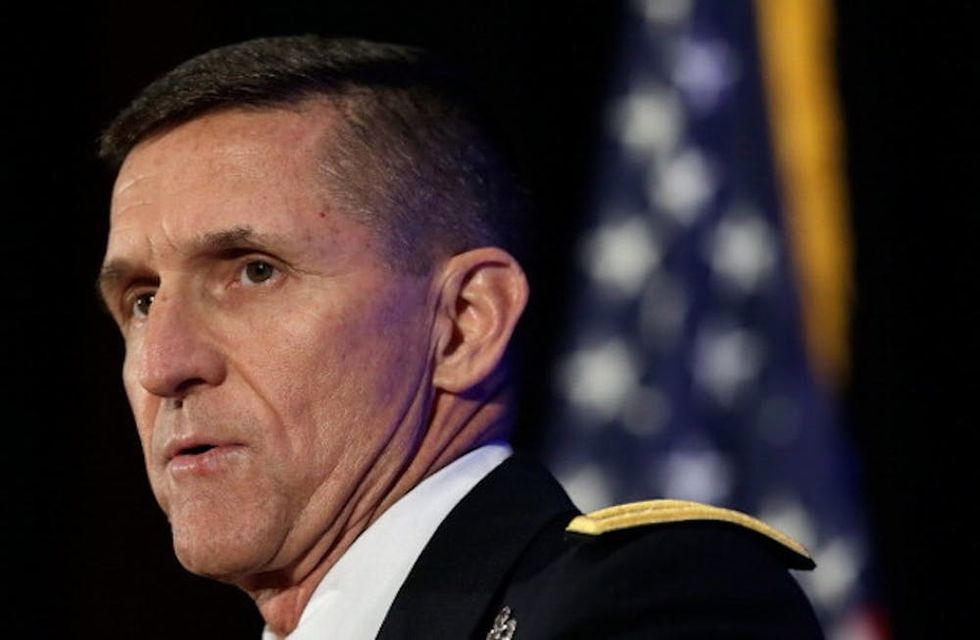 4. Former National Security Adviser Michael Flynn has offered to testify in the Russia questioning in exchange for immunity. The FBI has been investigating Russia's possible election interference and possible coordination with Trump's associates, and now Flynn, who resigned from his position in January after it was reported that he kept his conversations with the Russian ambassador quiet, is offering to speak if he is protected from "unfair prosecution." His attorney Robert Kelner said in a statement that Flynn "certainly has a story to tell, and he very much wants to tell it, should the circumstances permit." (h/t NYT)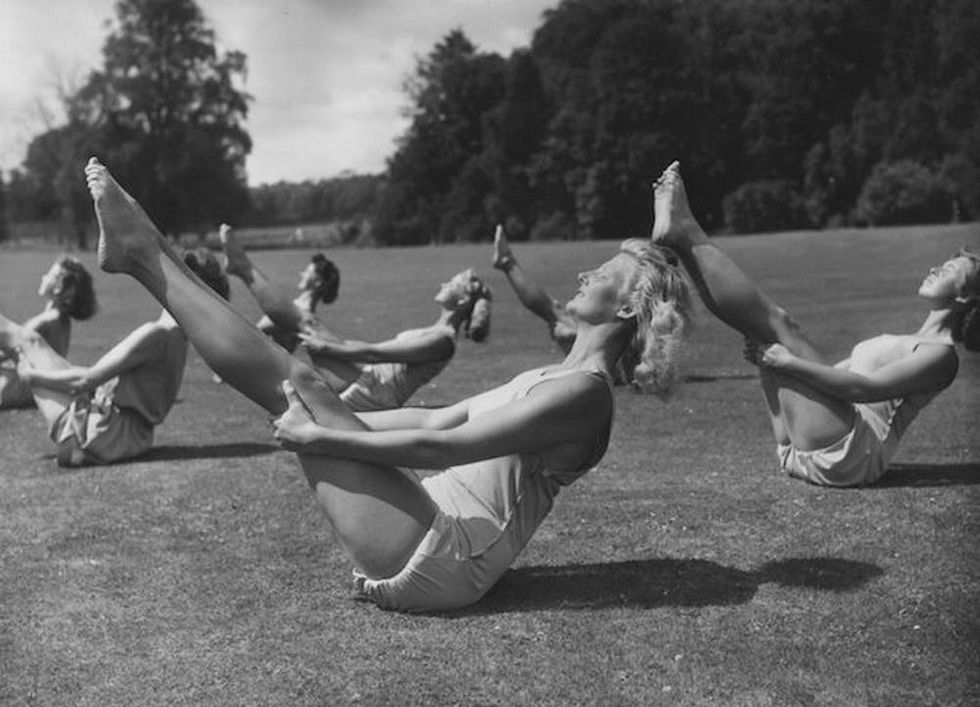 5. Google's new fitness feature will change your workout game (for better or worse!). Reserve with Google will enable you to search for nearby fitness classes that still have availability and book it on the spot. This basically means no more excuses, but look — more spin classes mean more reasons to treat yo' self on the way home, right? RIGHT?! (Photo via William Vanderson/Getty)
6. Quote of the day: "With amazing family, friends and fans, I'll be just fine!" Jodie Sweetin breaks her silence after her ex-fiancee's arrest with a sweet and simple reminder of the power of community in a time of need.
Do you have a support network you rely on when the going gets tough? Let us know @BritandCo!
(Featured photo via Larry Busacca/Getty)
Nicole Villeneuve
Nicole is an entertainment and lifestyle writer covering pop culture, news, and cool women doing cool things. She likes yard sales, MTV's Teen Mom, and putting too many memes in the group chat. She lives in Toronto.
Pop Culture