The 10 Most Efficient Apps for Taking Notes
Feb 05, 2013
As much as we love jotting down ideas and drawings in our pretty Field Notes, Scout Books, and Moleskine notebooks, we've gotta thank our smartphones for making the act of taking notes a whole lot easier.
And the truth is, sometimes a note can actually be better in digital form. Say you want to copy a link, snap a photo, or even record a note? Not very easy with the old paper notebook, eh? We've already shown you our faves for keeping track of all those pesky to-dos. Now, to help you find your perfect note-taking app, we've rounded up 10 of the best, most efficient, and most convenient ones around.
---
1. Simplenote: Simplenote may be simple but it also has great capabilities such as sharing, searching, and tags. Want everyone to contribute to that grocery list? Make a note and share it amongst your friends. What's even better is that you can access multiple drafts of your list, so if you accidentally delete something, you can still retrieve it! (Free, iOS)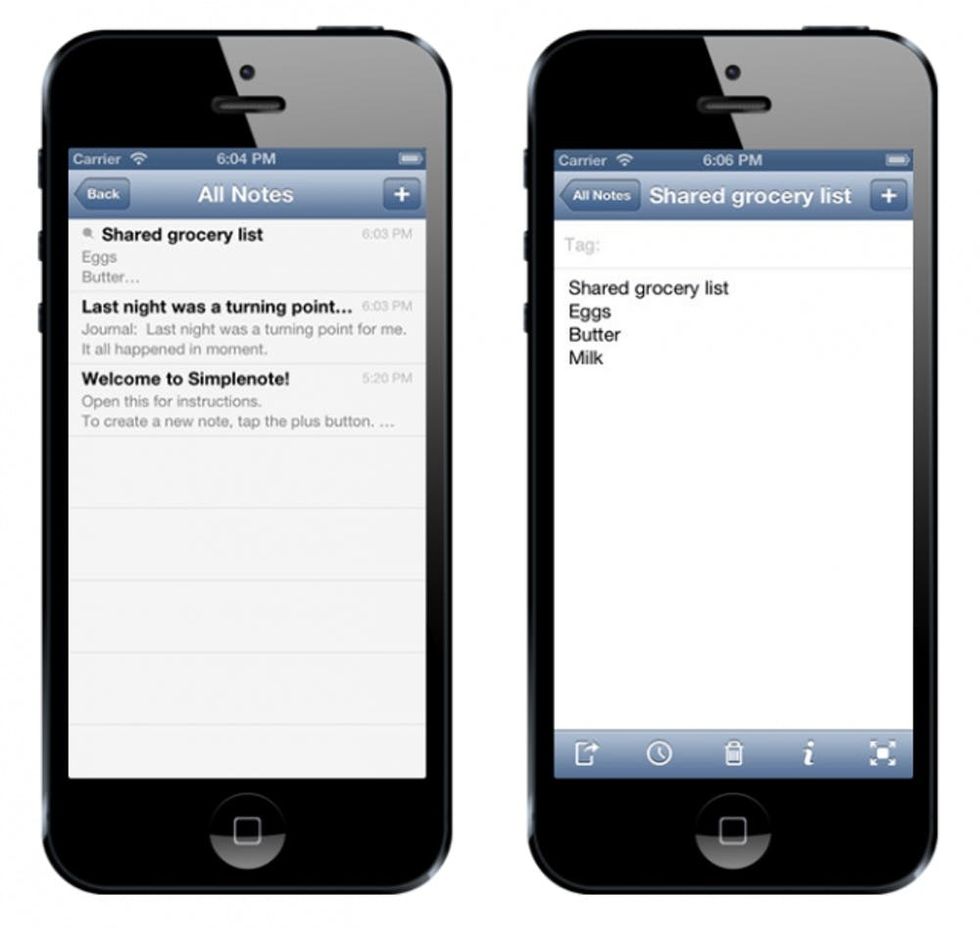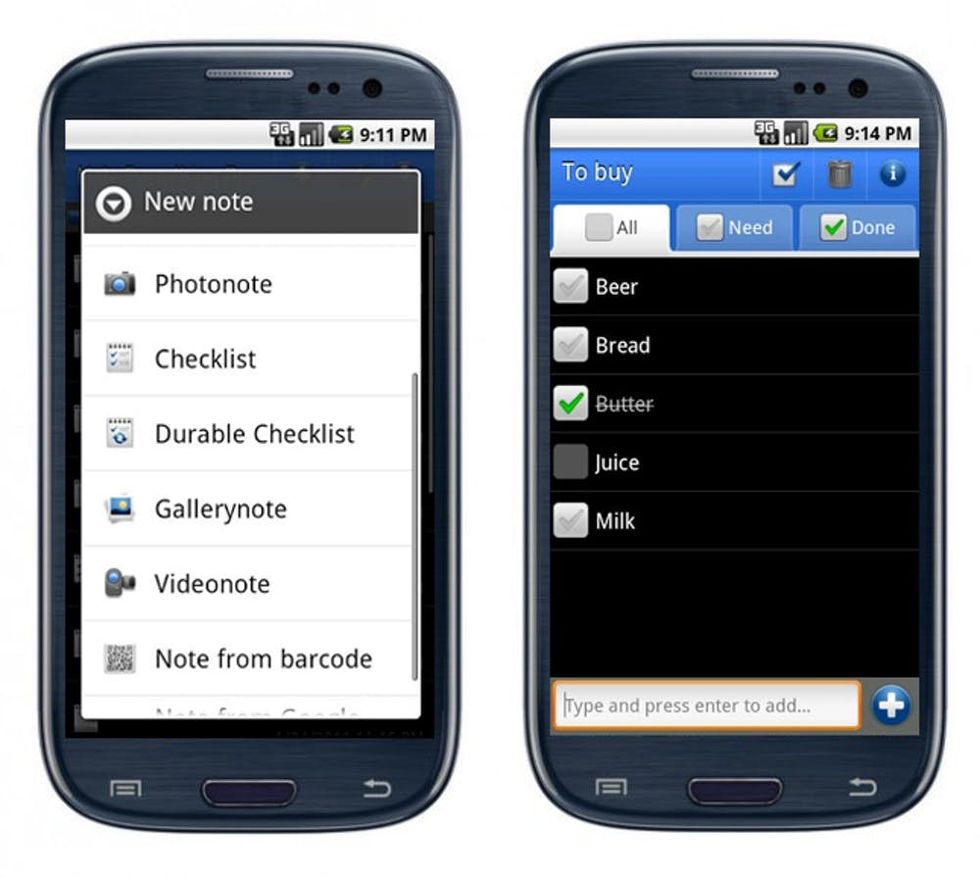 2. Note Everything Pro: Note Everything really does what it says. Android users can create text, photo, and voice notes. You can also sync it to your Note Everything Documents account or Google Docs. What's even more fun? You can paint notes! Perfect for the artists who love to write their notes with a little more spunk. ($5, Android)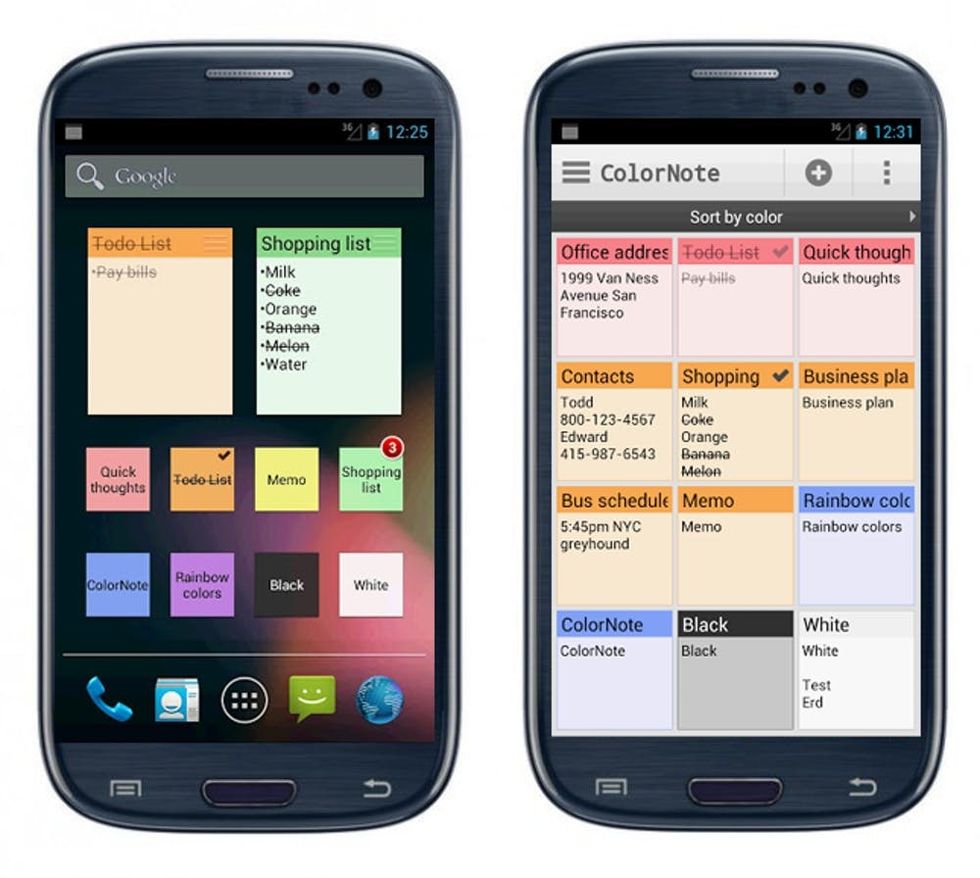 3. Color Note: Love old school Post-It notes? Then this is the perfect app for you. Jot down notes, memos, lists, etc., and keep them all color coded. It also comes with a Calendar function if you want one app for both functions. (Free, Android)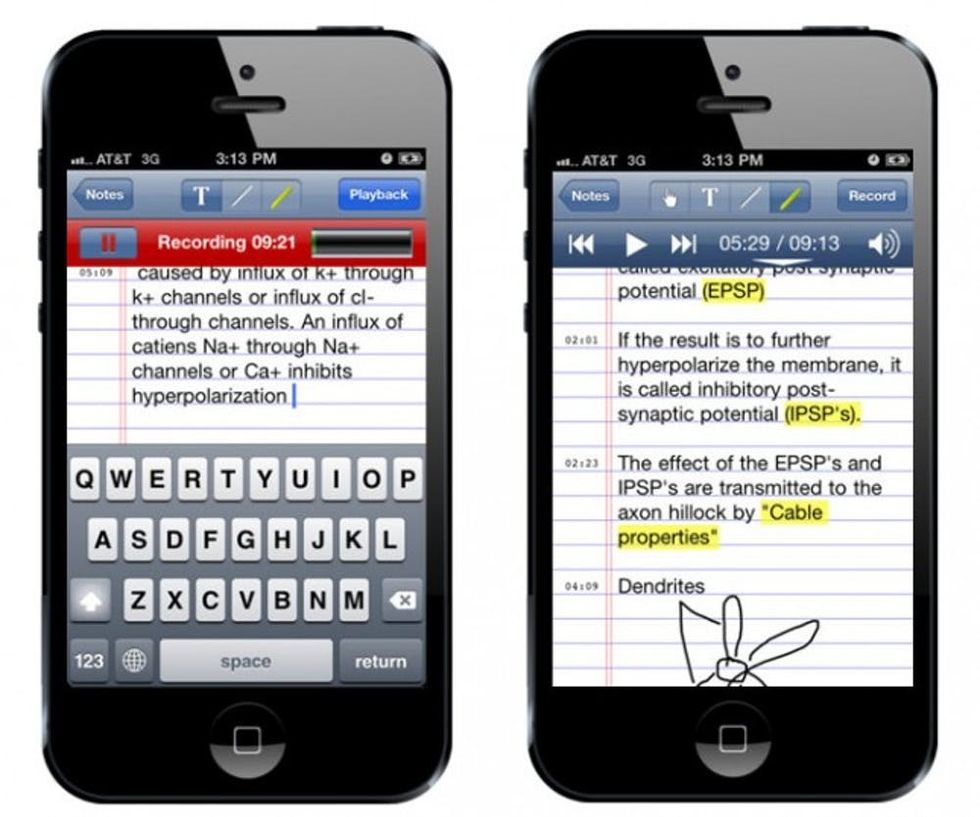 4. AudioNote: Take note students and professionals, this is a great app for lectures and meetings. With this app, not only are you taking notes, but it also records audio at the same time. Once you write a note, you can click on a word in it, and it'll bring you back to the point in the audio recording when you wrote that note. So. Cool. ($5, iOS and Android)
5. Evernote: Ah, Evernote, our dear friend. Not only can you save notes, you can turn your physical notes into digital ones, take pictures, save websites, and create your own personal reference library. You can access your notes via your phone, through any web browser, and any tablet or iPad. And trust us, this is barely dipping into the surface of Evernote. It's a must. (free, iOS, Android, and Windows)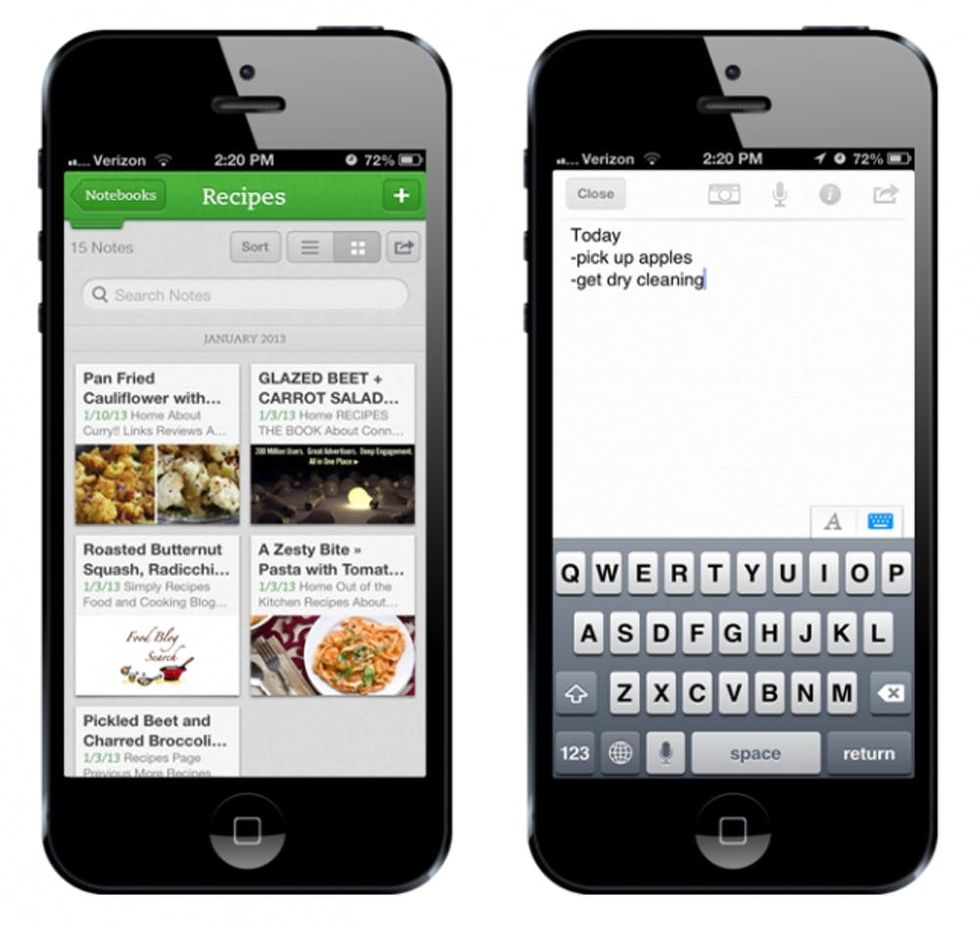 6. Squarespace: We are in love with Squarespace's minimalist approach on note taking. It's reminiscent of the days when we jotted down notes in school in our Five Star notebooks. Easily write a note, and then immediately share with the conveniently placed icons on each note. (Free, iOS and Android)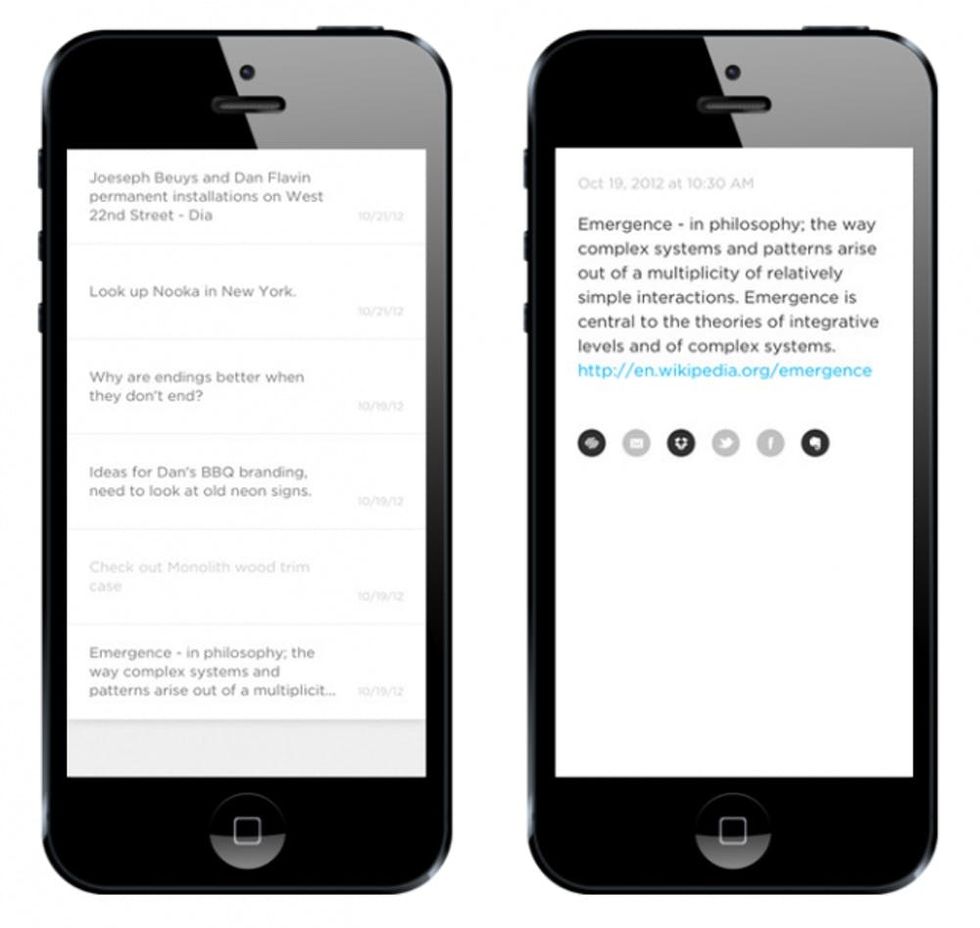 7. Fetchnotes: Fetchnotes makes scribbling on the fly easy by integrating hashtags and usernames. All you have to do is write a note with the item hashtagged, and the app will browse the internet, and add a link to that item in your note. So convenient! (Free, iOS and Android)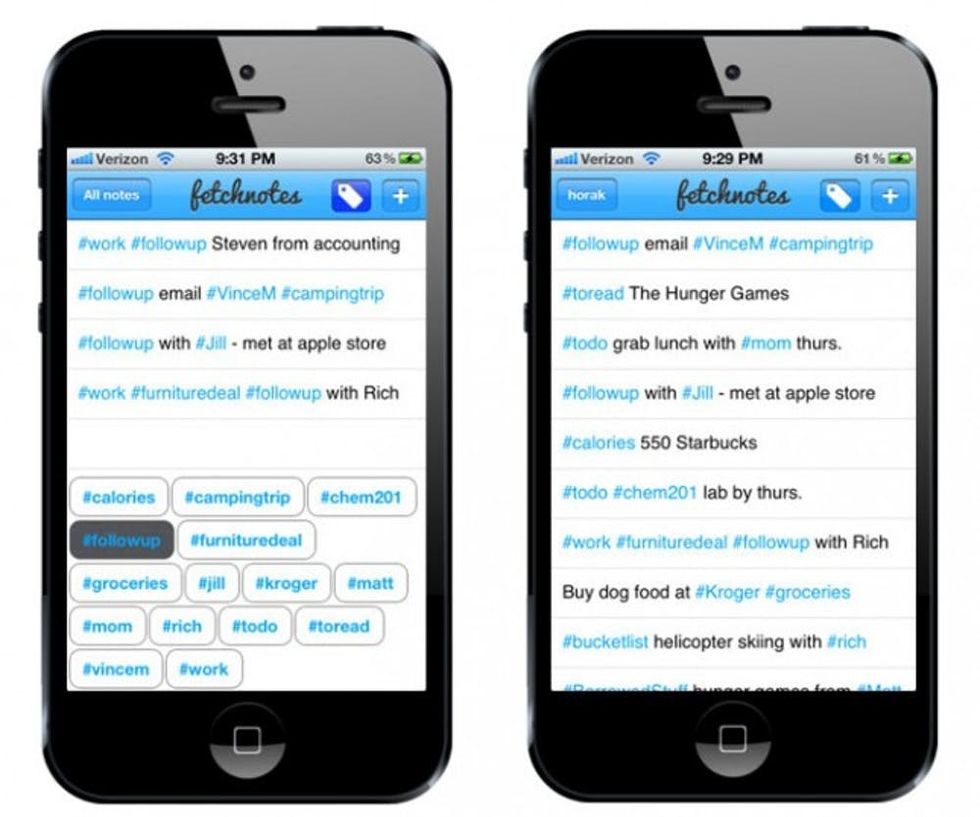 8. Springpad: This is perfect for the notetaker who hates organizing. Once you write a note, Springpad organizes for you! After you set up a few categories, Springpad will take it from there. Not only can you write text notes, you can take pictures of products you want (it'll go to your wishlist) or even scan the barcode. Like many of the others, you can access notes via the web too when you're without your phone. (Free, iOS, Android, and Windows)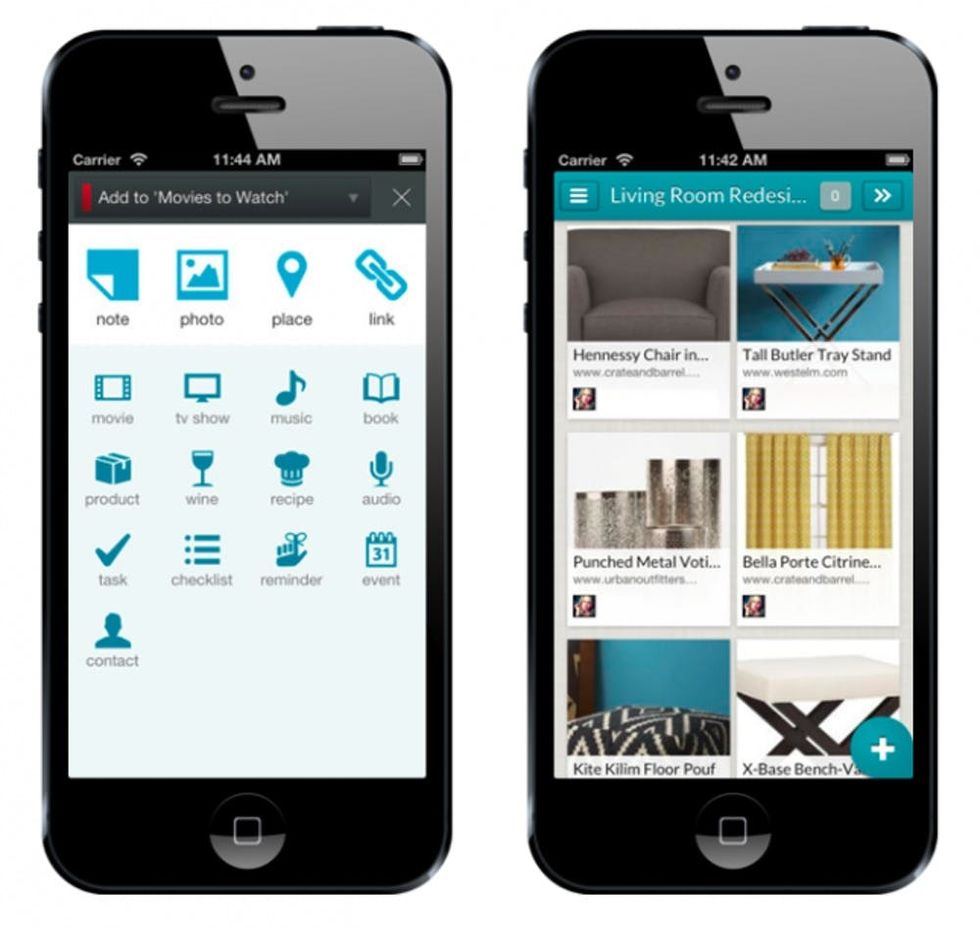 9. Catch: Catch all your ideas in color with the Catch app. It has a bright color wheel where you click on the category, catch your note, picture, or voice memo, and it's automatically saved under that category. We love the ease and colorfulness of this app! (Free, iOS and Android)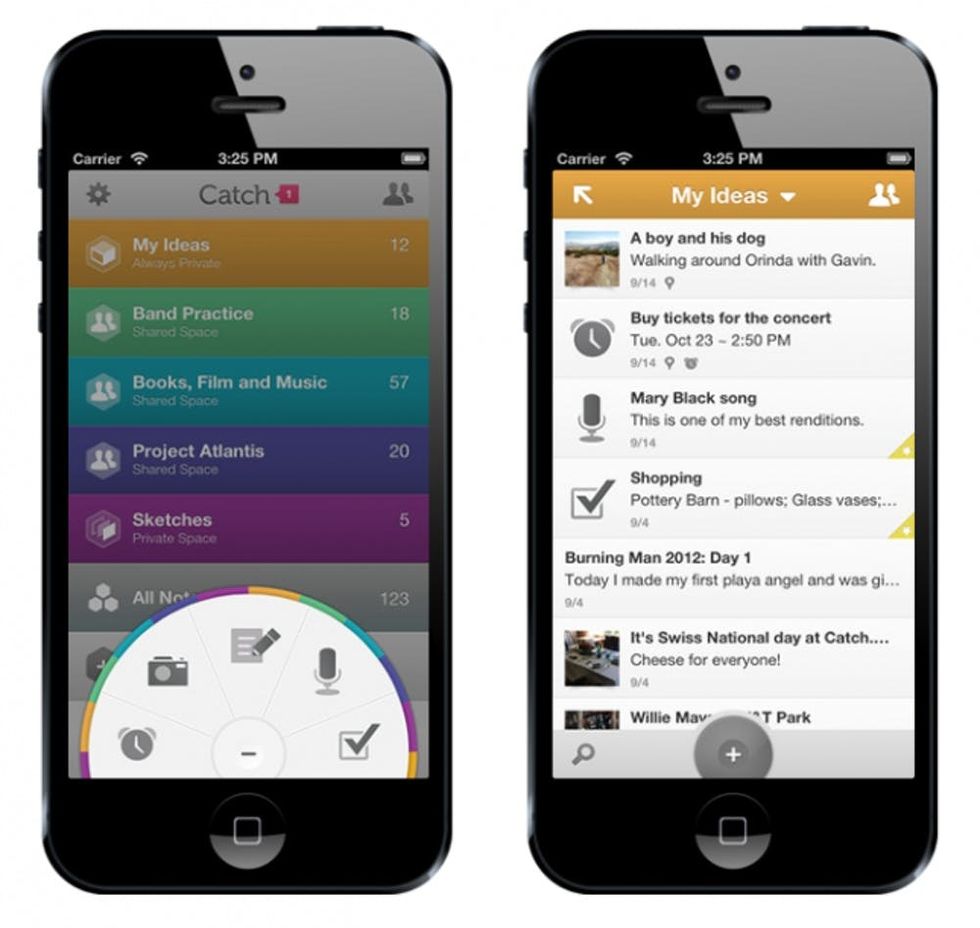 10. Drafts ($3, iOS): Launch, type, done. Although it sounds similar to notes apps native to our phones, it's what happens next that takes it to the next level. Every note is saved in draft form, so you don't have to commit to saving it somewhere, or giving it a title. Afterwards, you can sync and send it to a variety of applications including Facebook, Dropbox, text, or even a calendar event.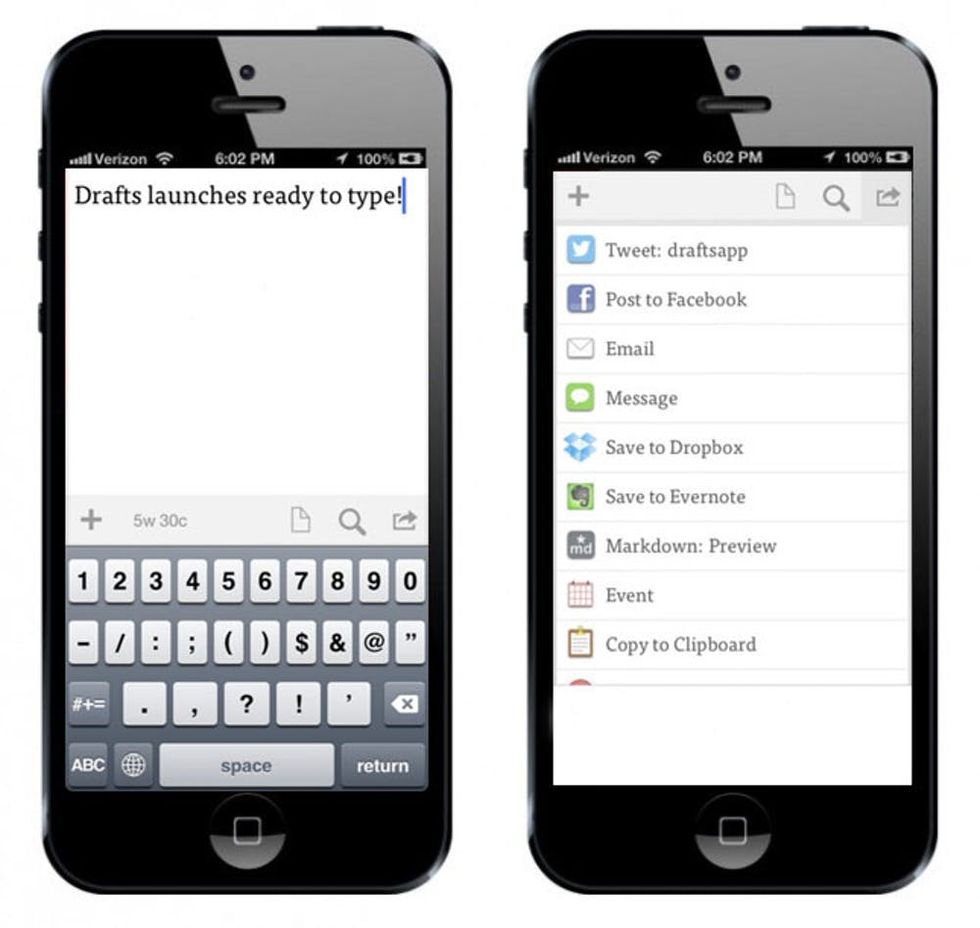 Which note-taking app will you choose? Let us know in the comments or on Facebook or Twitter.