10 Must-Buys From the New Poketo Shop at Nordstrom
Jul 03, 2014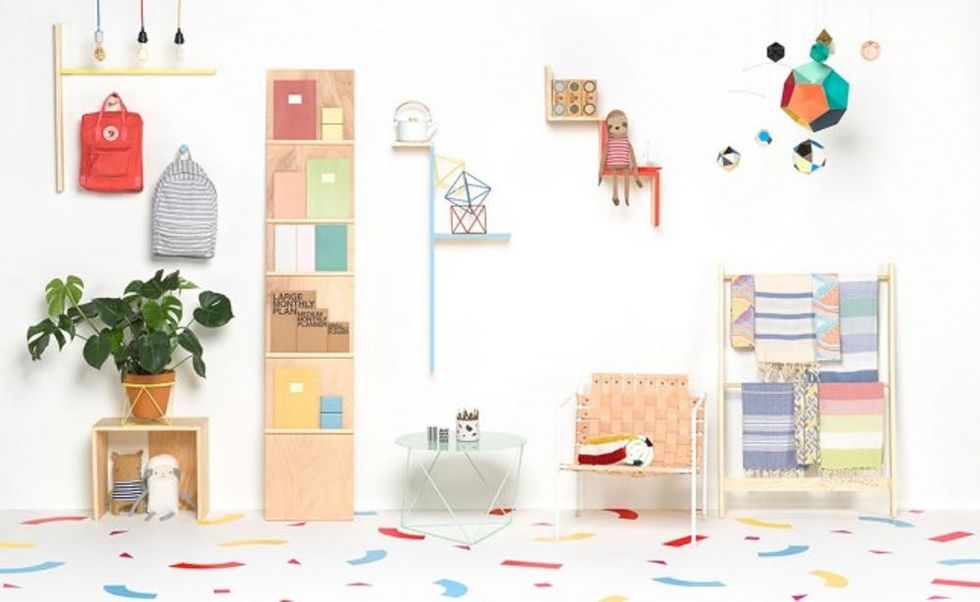 Besides sharing the same trademark colors of red, yellow and blue, Poketo and Brit + Co hold a common core belief in inspiring and enabling creativity in people's lives <3! The LA-based store fulfills its mission by bringing shoppers "art for your everyday" in its collection of imaginative home + office goods and apparel, and we check off ours by spilling about it to Y.O.U. So we're pretty stoked to report that Nordstrom has selected Poketo to sling its wares at the department store for the seventh installment of its Pop-In concept shop.
---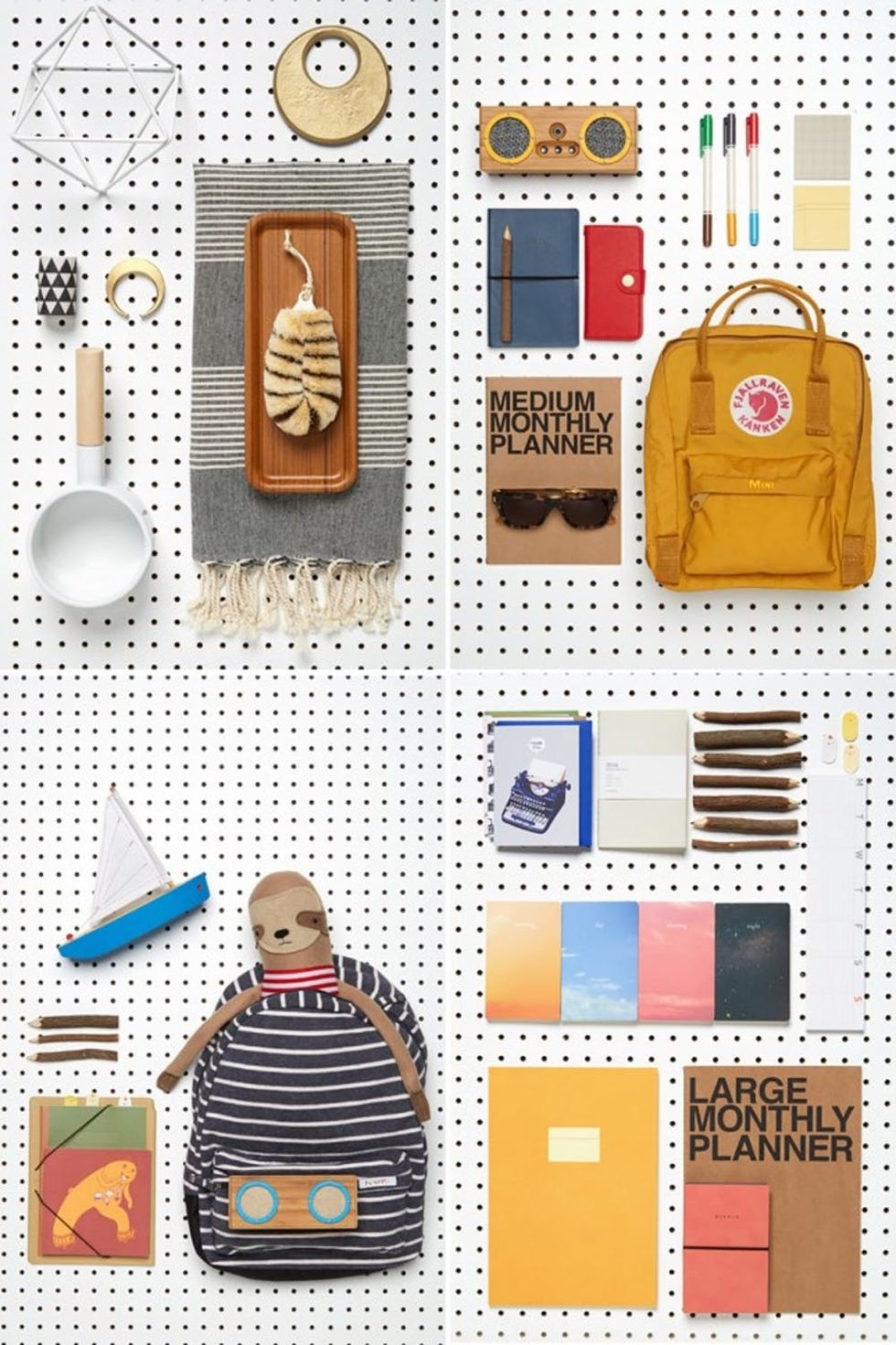 Available in select Nordstrom stores and online starting today through August 3, the curated collection of always-playful Poketo items will range from refined jewelry to modern home goods to the quirky stationery, colorful pens and graphic planners we've come to obsess over. From the looks of it, you could spend ages immersed in the short-term shop, but in case you can't pop in, we've already done the digital digging for 10 Poketo goods that you just can't pass up online.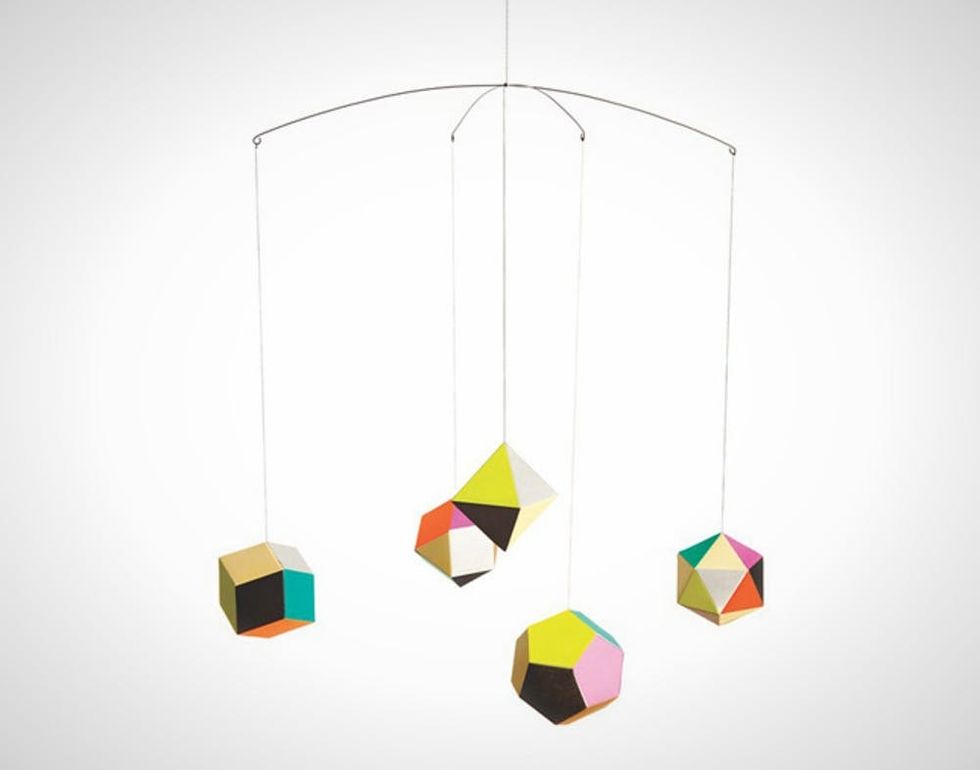 1. Artecnica Themis Mobile ($37): This color blocked geometric mobile isn't just meant to be displayed in hyper hip nurseries.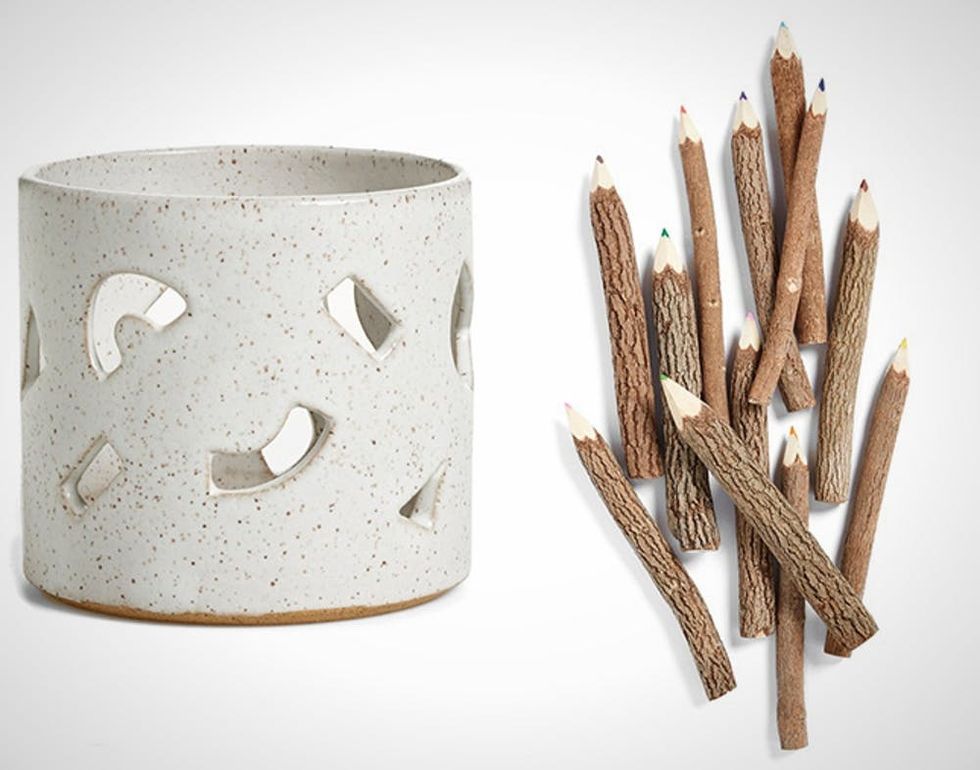 2. Ben Medansky Ceramic Lantern ($90) + Poketo Reclaimed Branch Colored Pencils ($12): Upgrade your office accessories (and your sticky notes!) with this made-for-your-desk duo.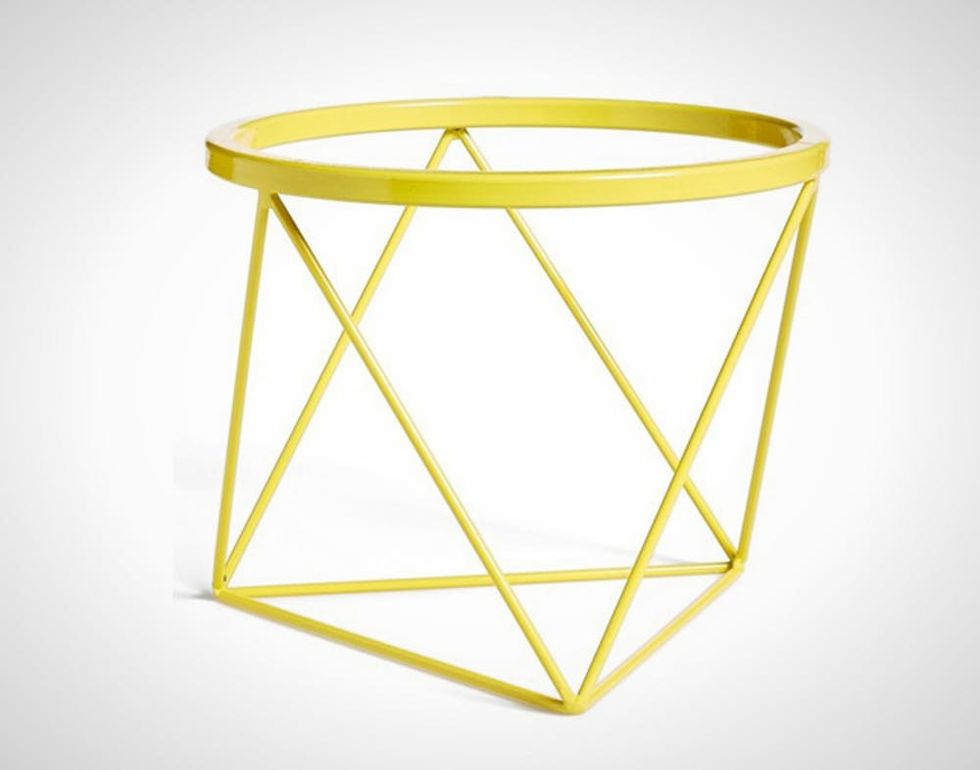 3. Eric Trine Octahedron Ring Planter ($55): Drop your potted plants into this 8-inch metal planter to make a big statement on your porch or near a window.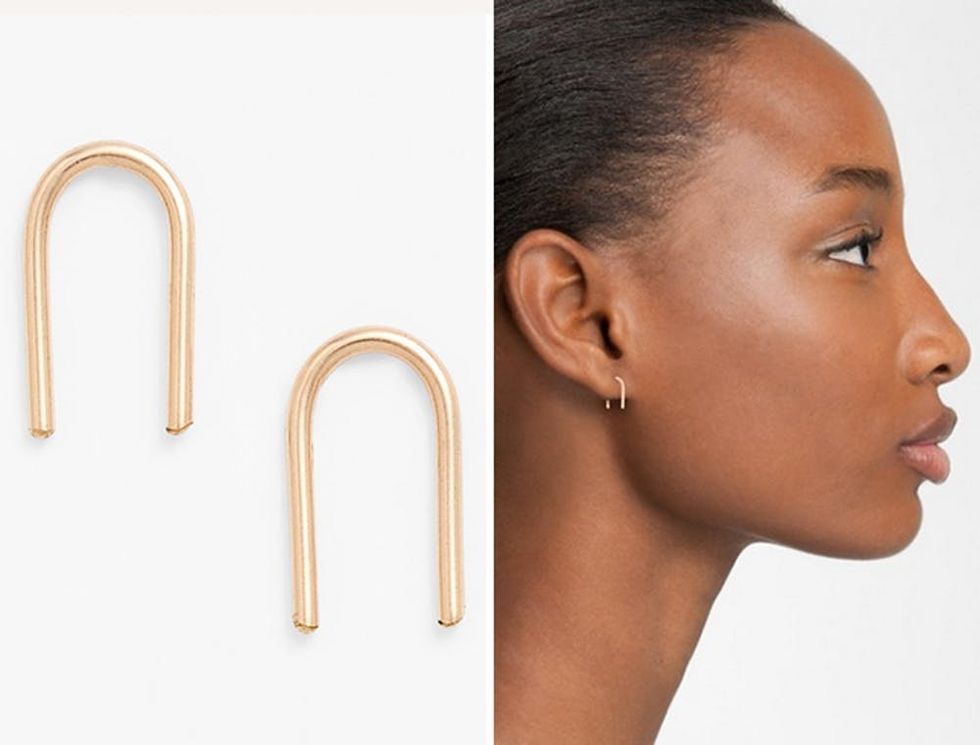 4. Baleen U-Shaped Earrings ($24): We're straight up swooning over these U-shaped earrings that cleverly merge form + function with contemporary style.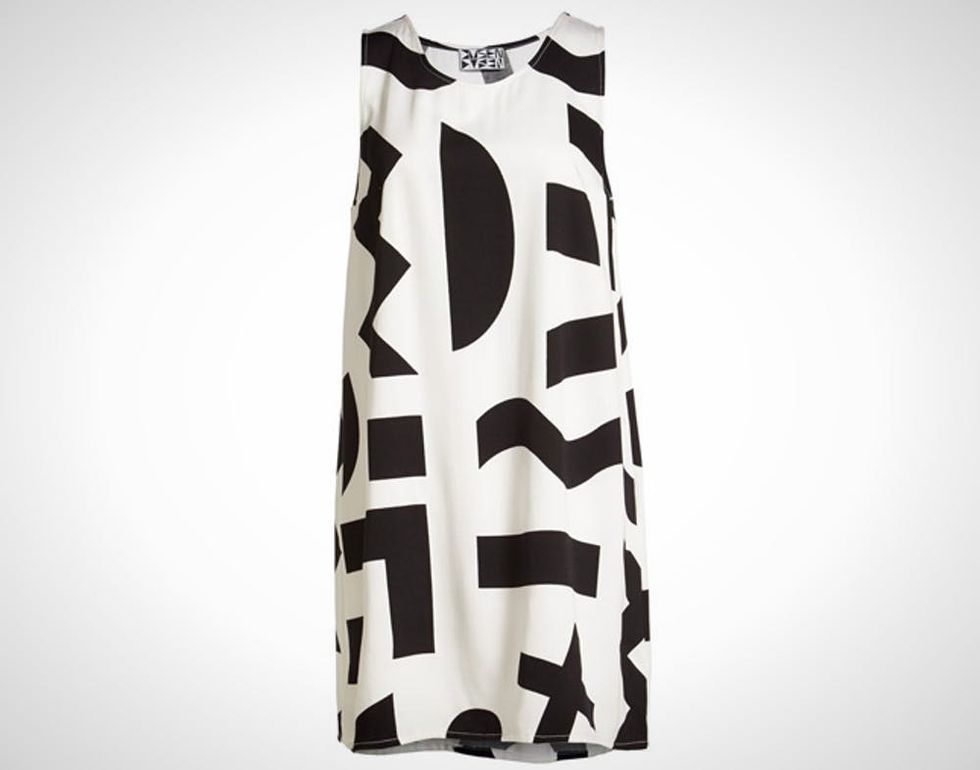 5. Dusen Dusen Found Objects Sleeve Dress ($160): No need to look any further: You've just found THE perfect summer frock. Those shapes! That relaxed silhouette! Is it ours yet?!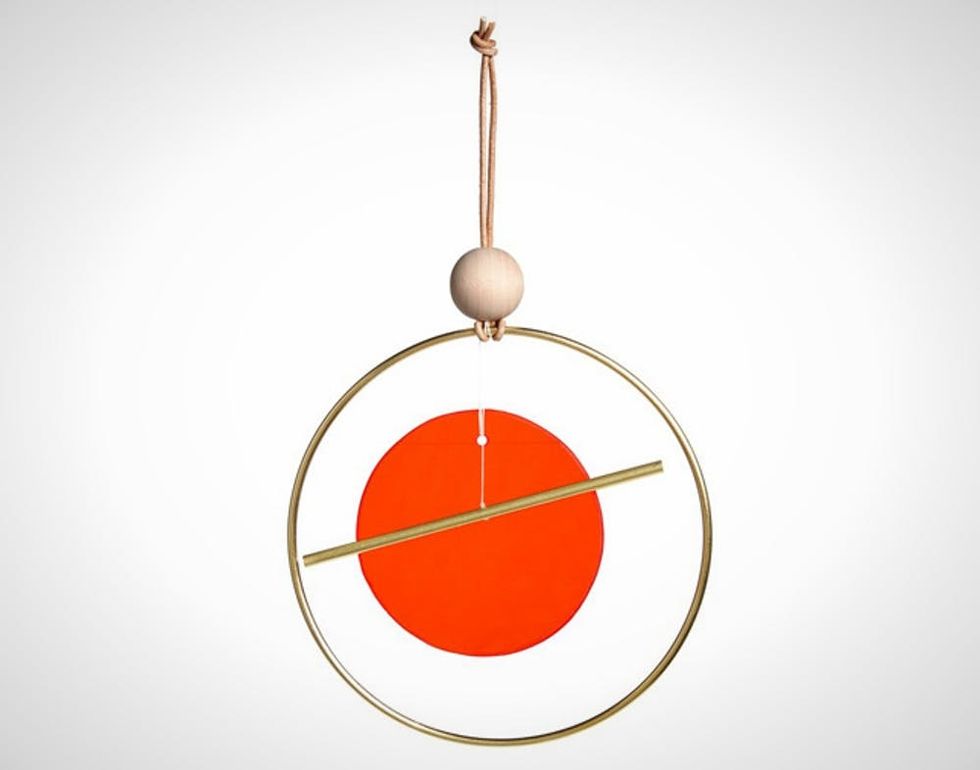 6. Ladies & Gentlemen Studio Circle Bar Mini Chime ($58): Have you ever seen such a stellar wind chime? Did you ever think you would need to own a wind chime? [Add to cart].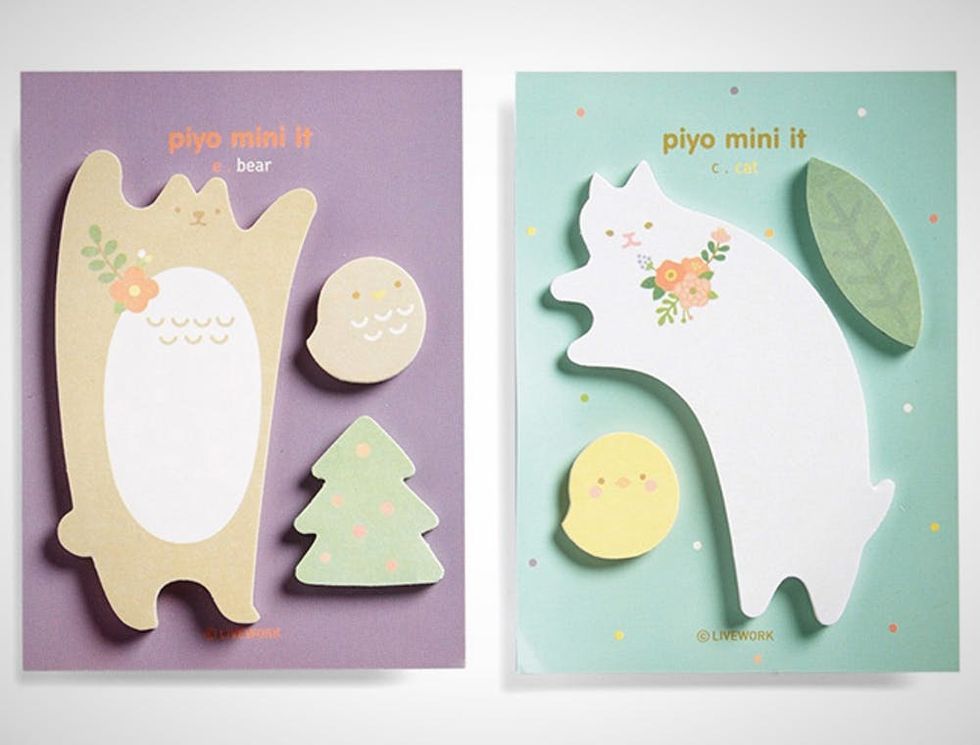 7. Poketo Friends Peel and Stick Book Tabs ($7): Memos just got MUCH cuter with these adorable sticky tabs.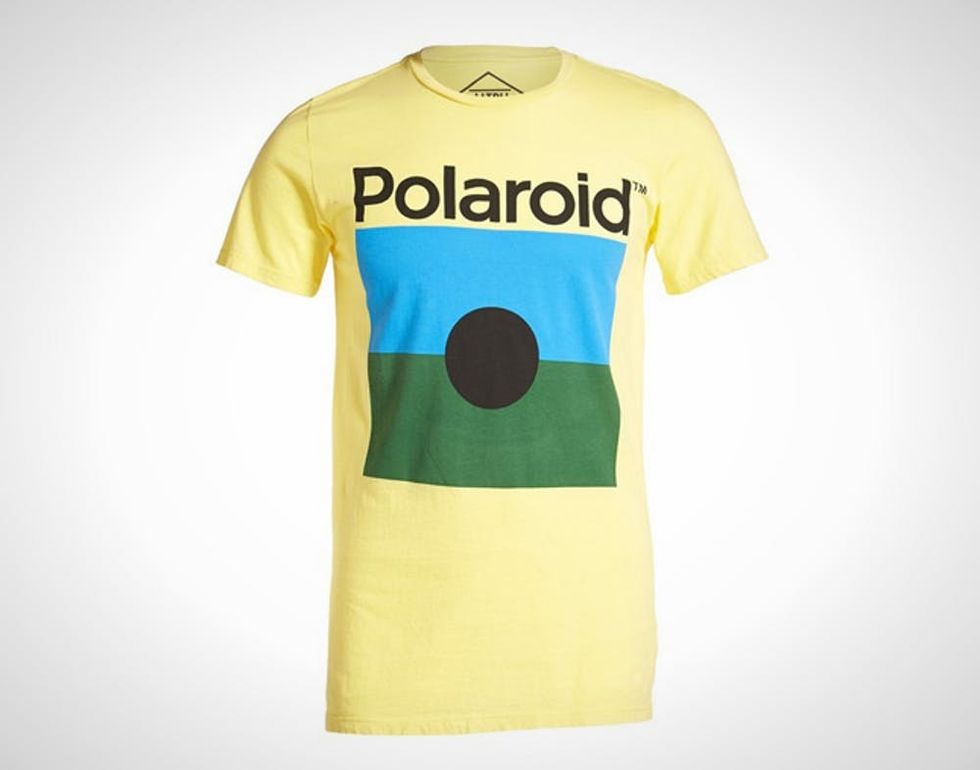 8. Altru Polaroid Logo Print Tee ($36): When color blocking, fashion and old tech unite, our wallets open wide.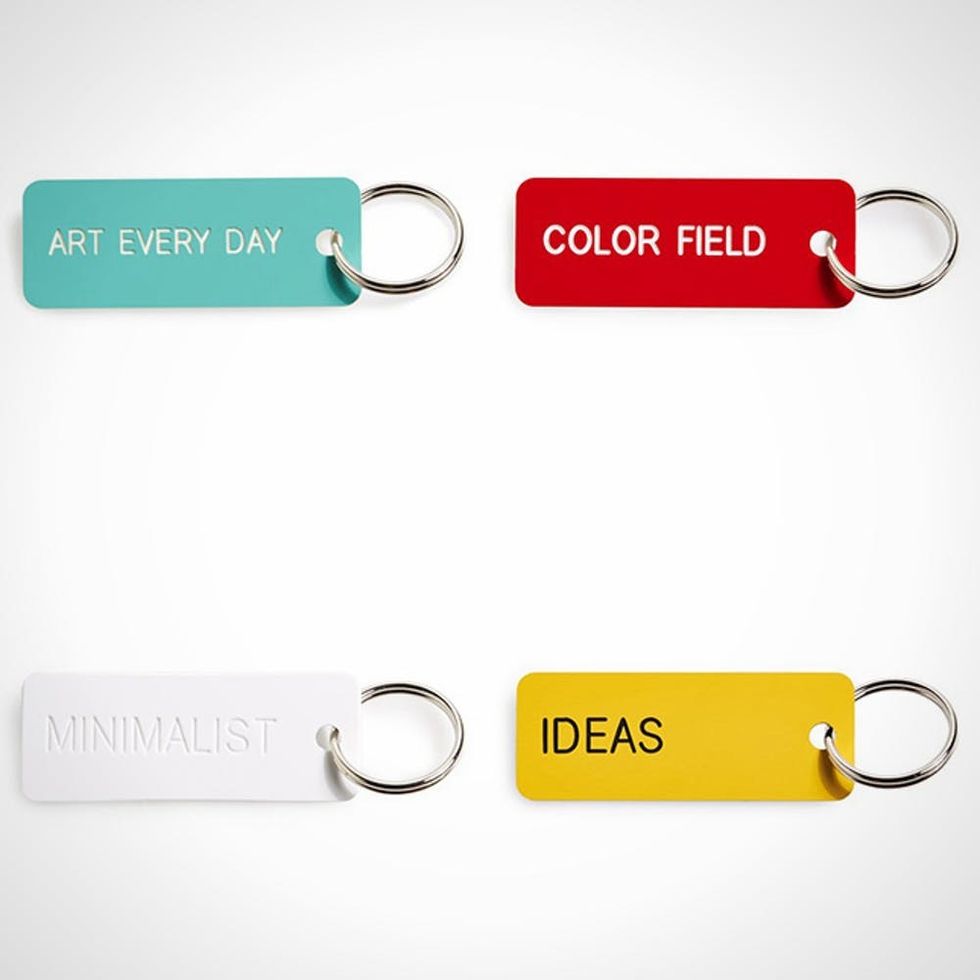 9. Various Keytags Engraved Keychain ($15/each): These keychains inspire us with their punchy phrases and bright colors.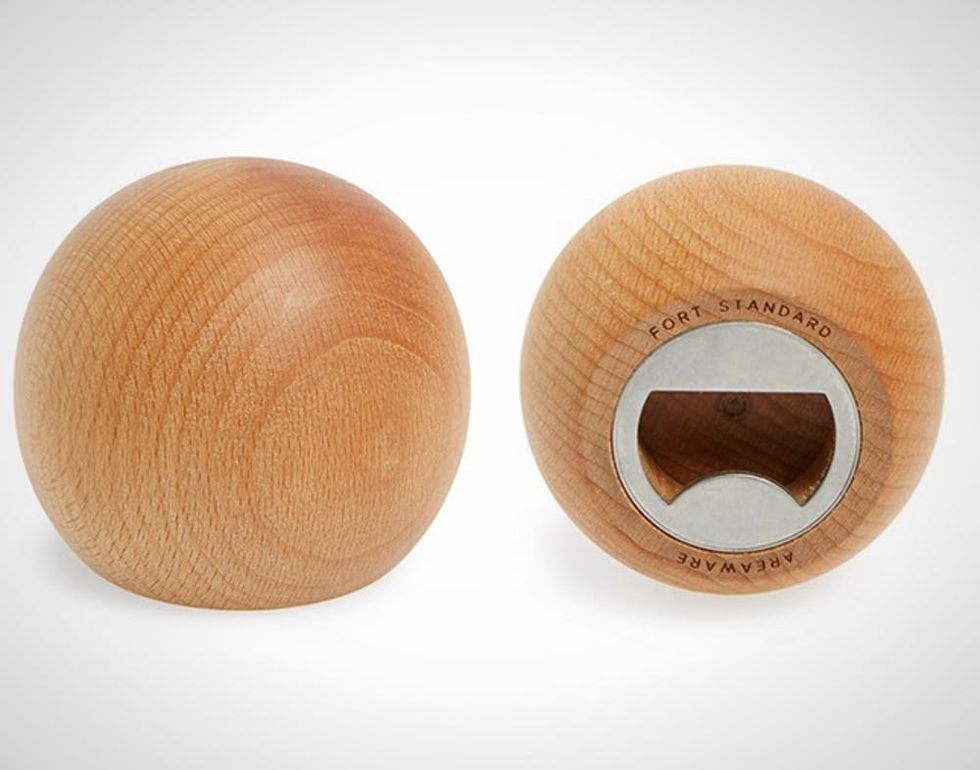 10. Areaware Fort Standard Sphere Bottle Opener ($20): Class up your bar cart with this unique bottle opener.
Are you just as obsessed with Poketo as we are? What goods have you swooning + clicking "Buy"? Tell us in the comments below.
(h/t Refinery29)
Fashion