The 16 Best Rib Recipes for Your Next Cookout
Aug 24, 2014
Would you believe that you can cook tender, finger-licking-good ribs at home whether you have access to a grill, smoker, slow cooker or none of the above? It's true — all you need is an oven and some time! We've rounded up 16 of the best rib recipes from around the web that are sure to satisfy; no matter your meat preference — beef, pork, lamb or faux — there's a recipe for you.
---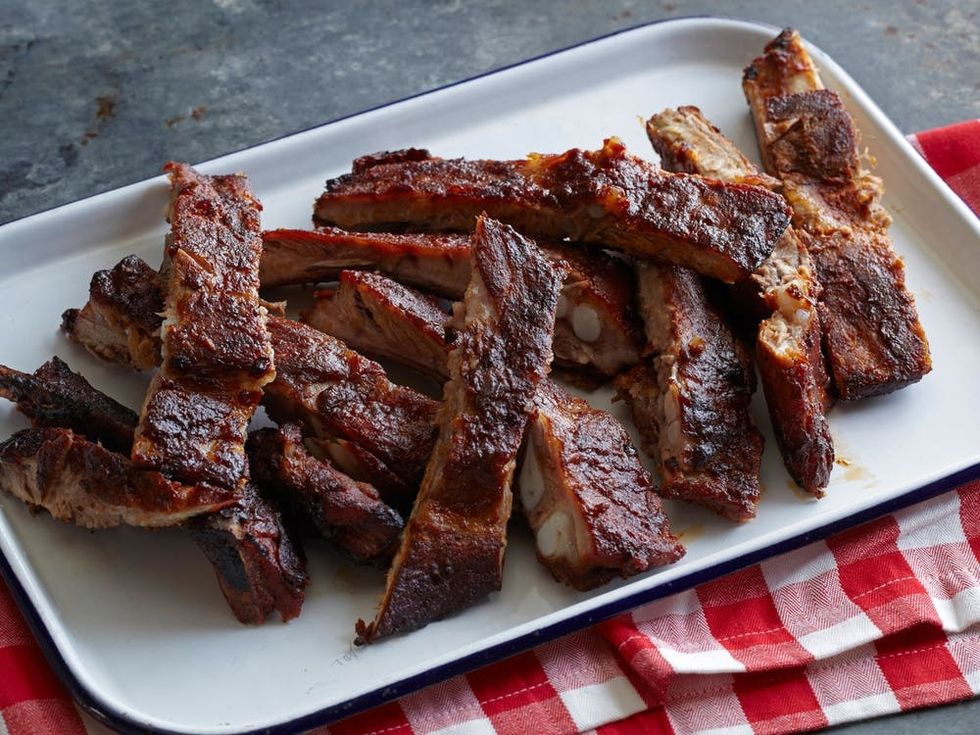 2. Kansas City-style Pork Ribs: After a little dry rub action, these babies hit the grill and are basted with a tasty homemade tomato- and molasses-based sauce. (via Food Network)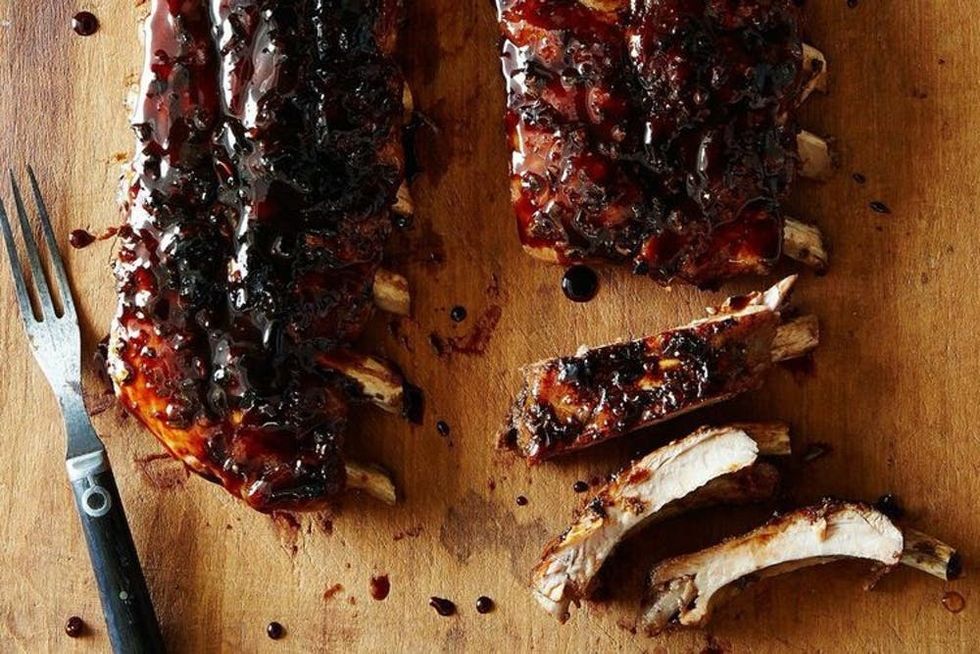 3. Ian Knauer's Sticky Balsamic Ribs: A remarkably flexible recipe that results in tender-yet-sturdy ribs. The sweet-and-tangy balsamic glaze will definitely have you licking your fingers! (via Food52)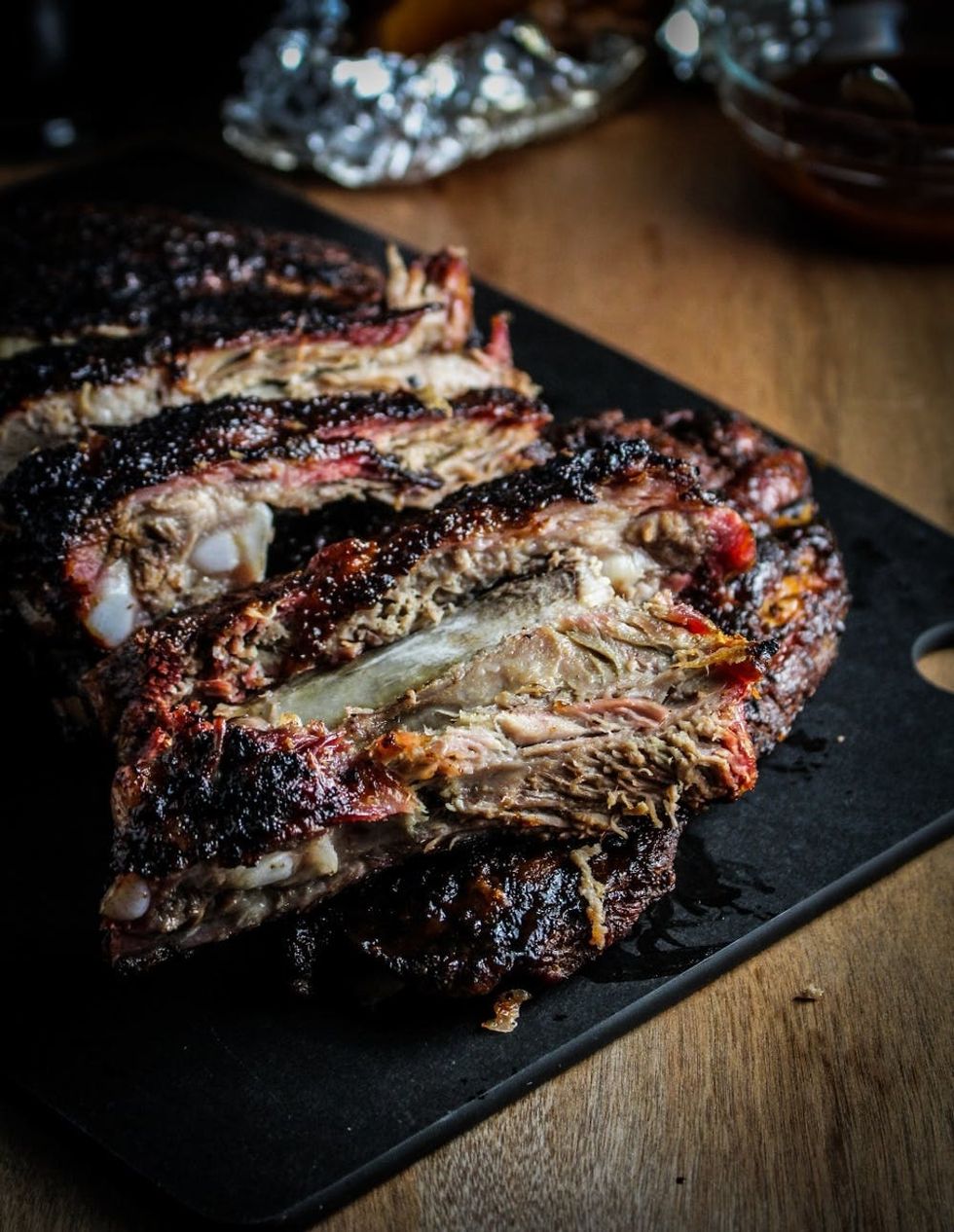 4. Guava Glazed Grilled Ribs: The coupling of sumac and smoked paprika dry rub with a guava glaze has our mouths watering. (via Katie at the Kitchen Door)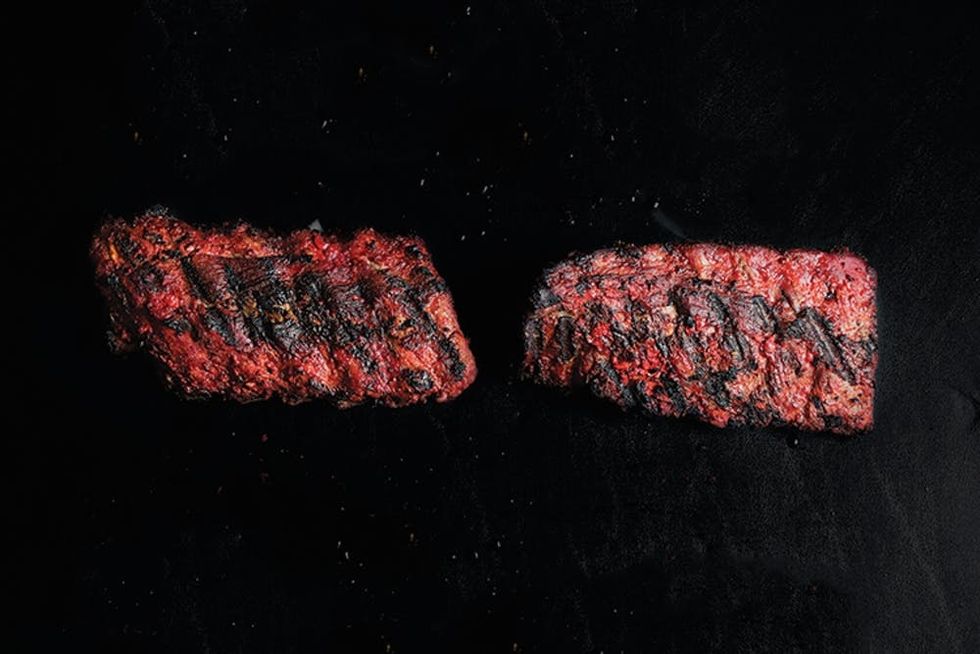 5. Tandoori Champ (Indian Lamb Ribs): No clay oven is required to fire up a batch of these striking, ruby-hued ribs. (via Saveur)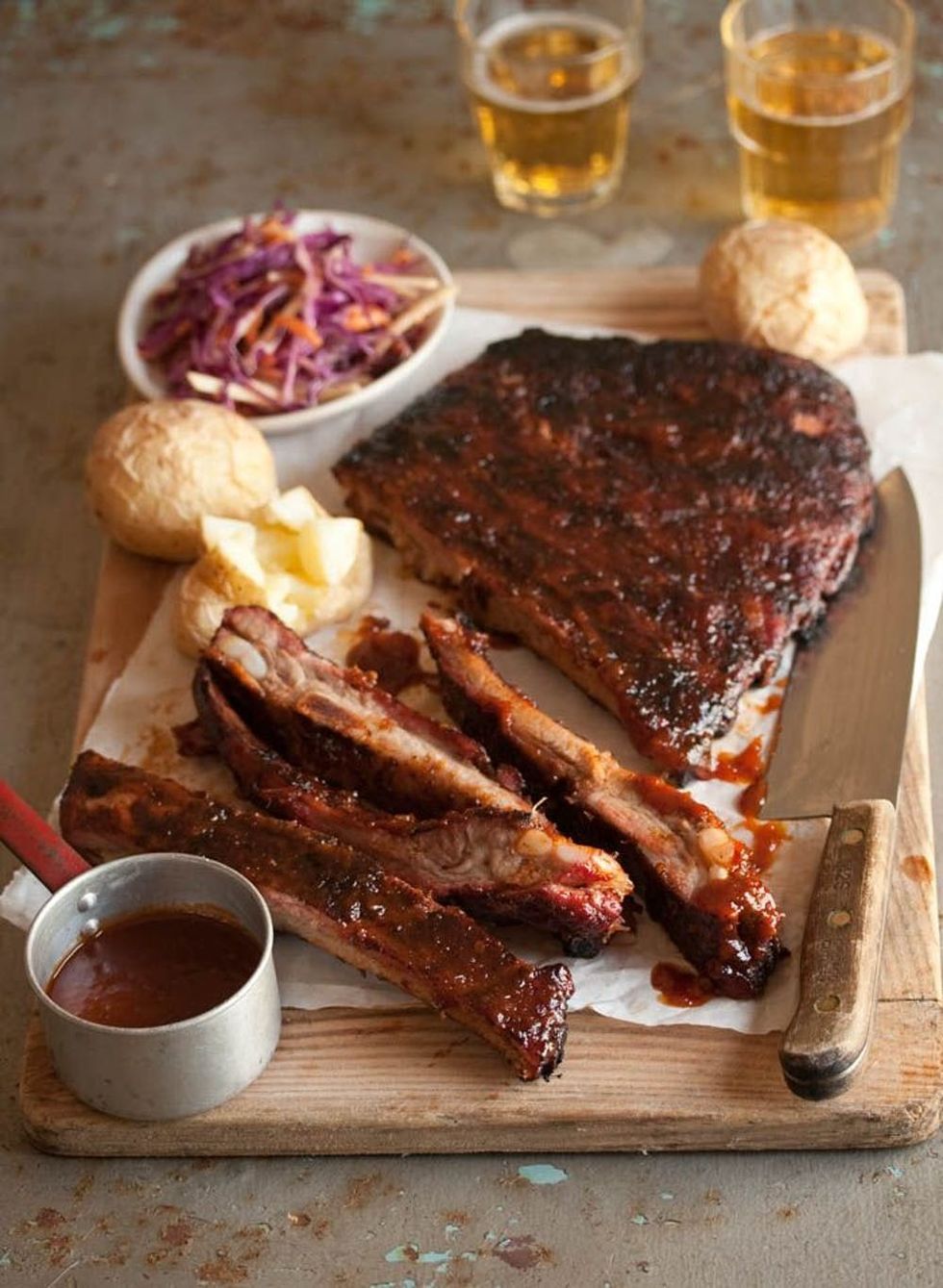 6. Sticky Chipotle Barbecue Ribs: Smoked jalapeños lend an extra helping of straight-from-the-BBQ-pit flavor to these slabs. (via Drizzle and Dip)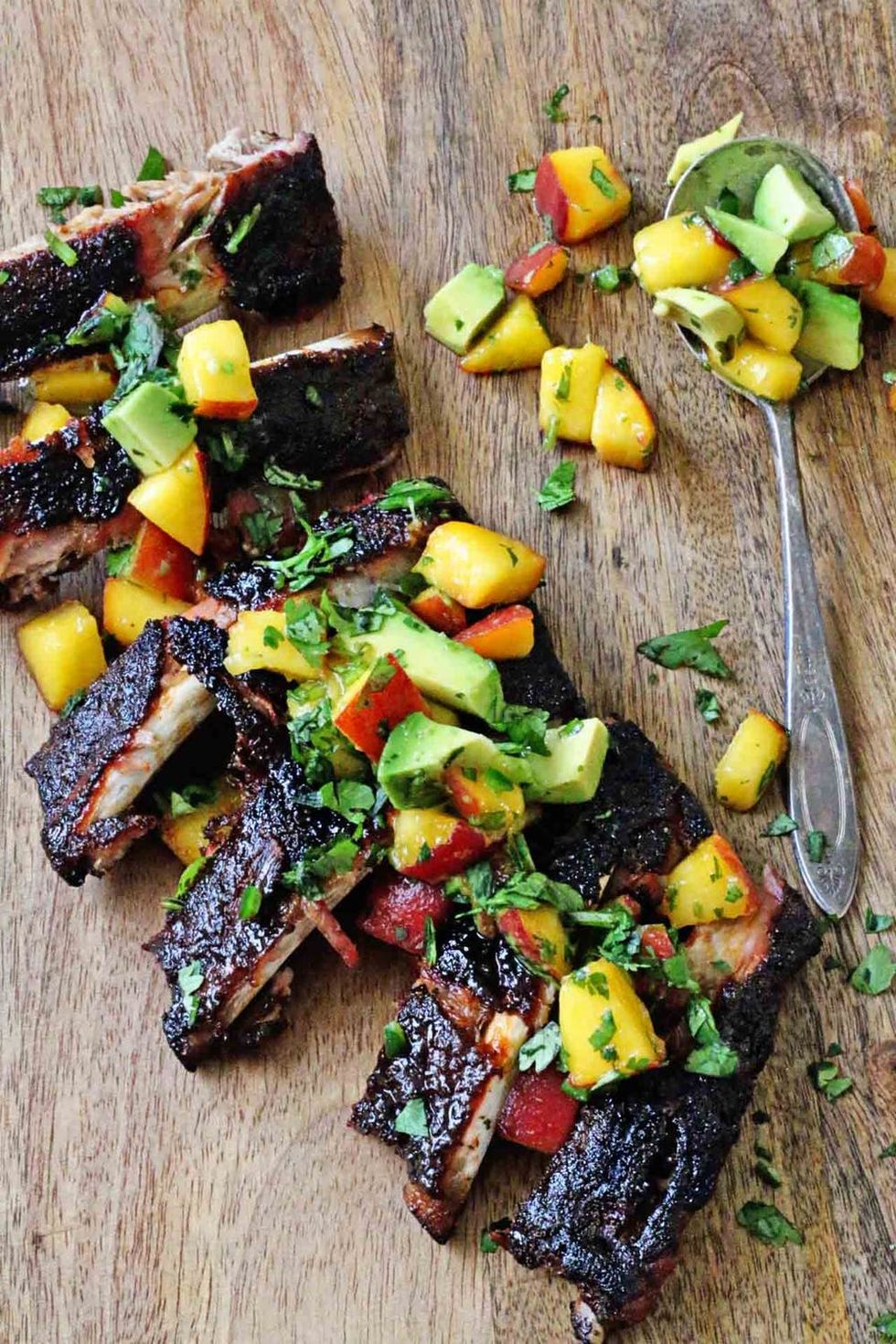 7. Cumin Glazed Ribs With Peach Avocado Salsa: As if cumin-scented dry rubbed ribs brushed with a slick of cumin-lime-honey glaze weren't tempting enough, these also call for a fresh spicy-sweet salsa to serve alongside. (via In Sock Monkey Slippers)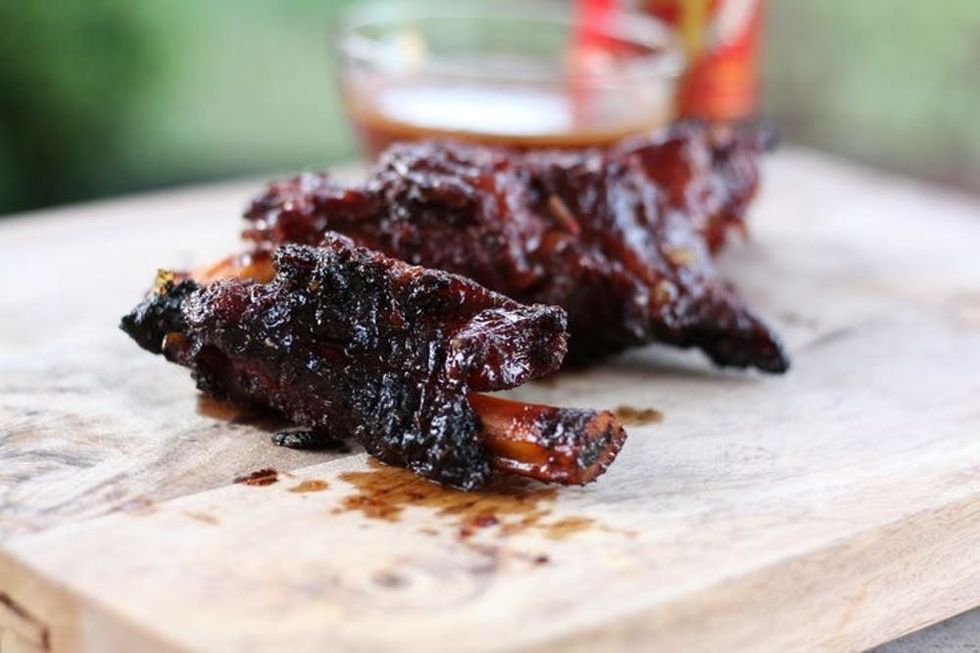 8. Smoky Beef Ribs With Sriracha BBQ Beer Sauce: Tons of flavor is packed into these beer-boosted beef ribs! (via Drool Worthy Daily)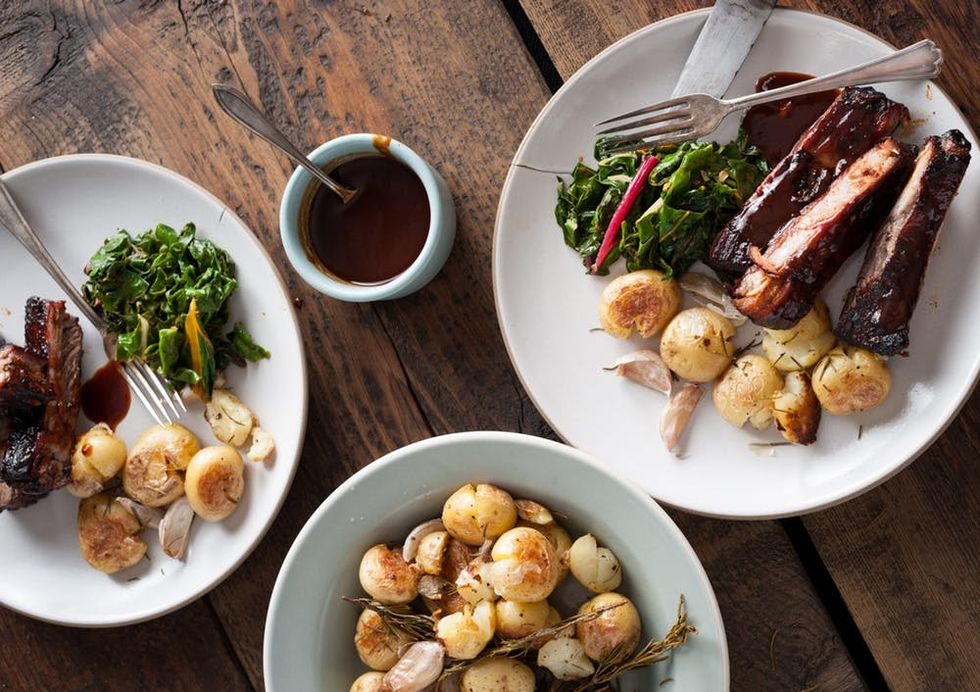 9. Hickory Smoked Bourbon Spare Ribs With Smashed Rosemary Yukon Gold Potatoes and Sautéed Rainbow Chard: Make all three recipes and you'll have one incredible meal — perfect for your next get together! (via Shea Evans)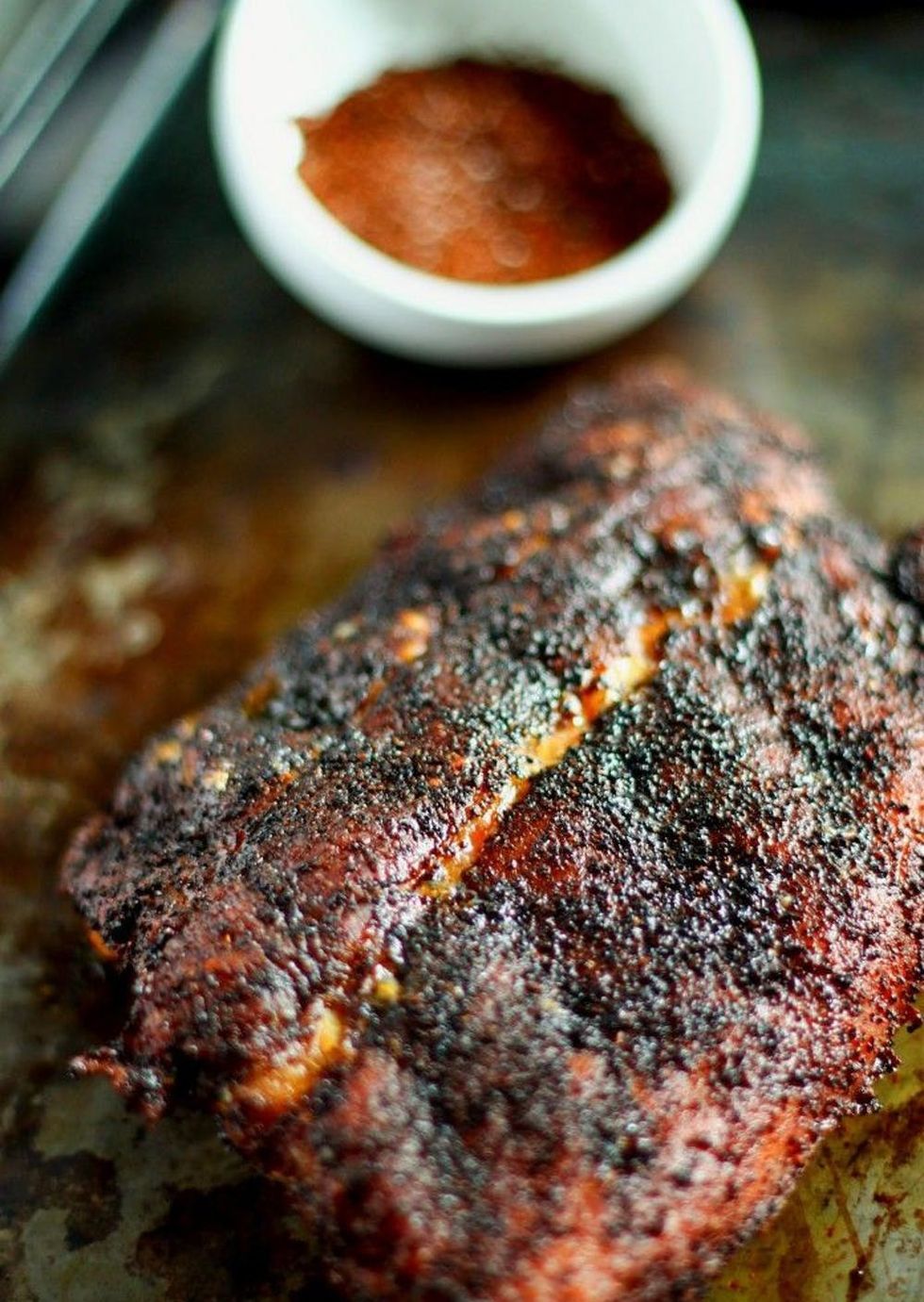 10. Coffee Chili Dry Rubbed Ribs: Perk up your barbecue with this kicky recipe for coffee-boosted ribs. (via Strictly Delicious)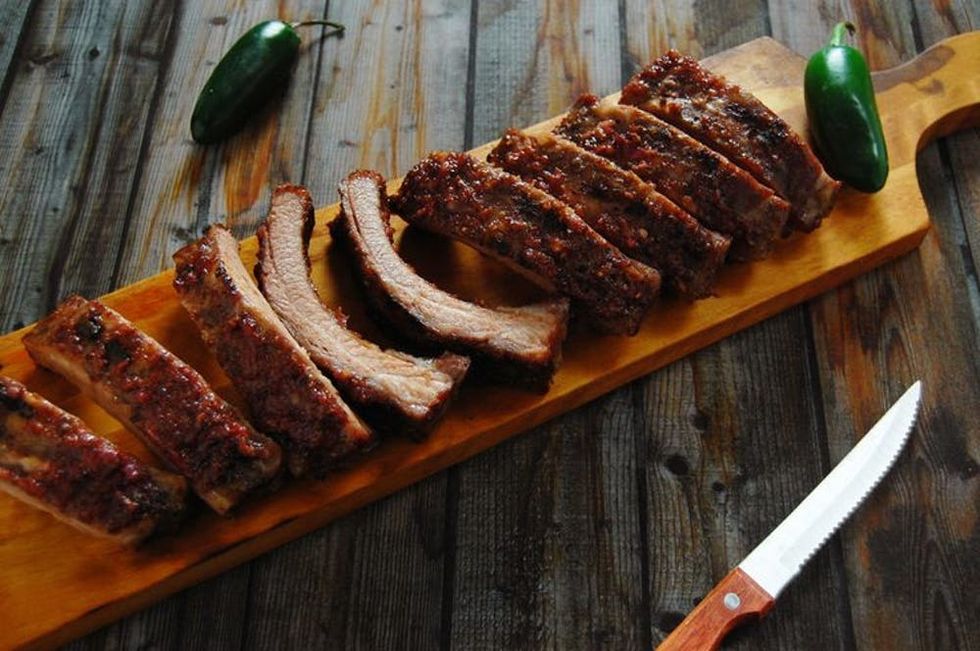 11. Baby Back Ribs with Blackberry Jalapeño Sauce: Sweet and spicy, this rack doubles down on pork action with what else but bacon. (via Knead for Food)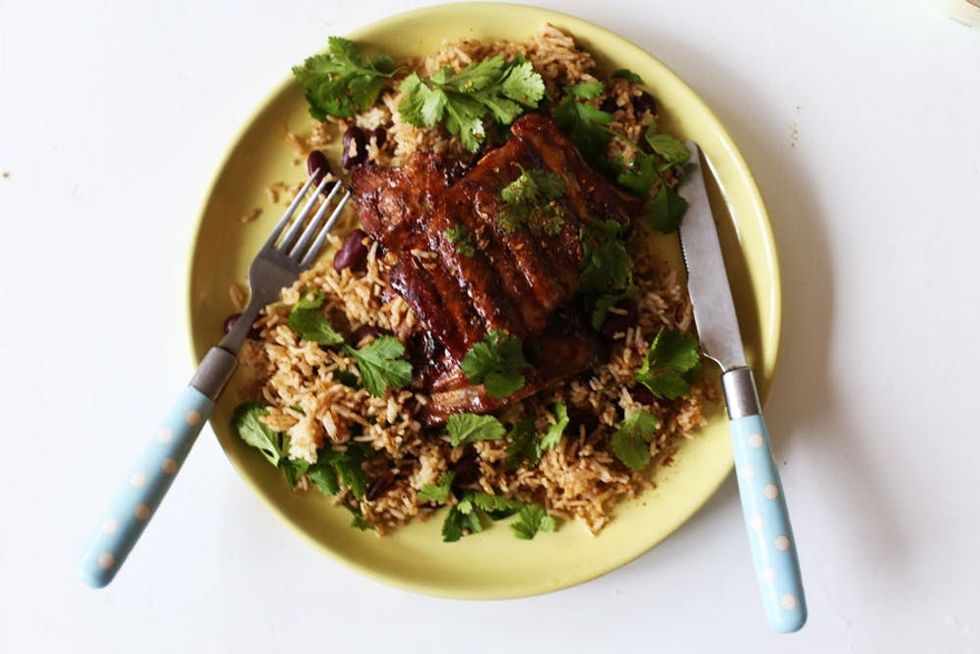 12.Cajun Pork Ribs and Southern Rice Pilaf: Treat your tastebuds to a trip to the bayou with these flavor-packed ribs and accompanying pilaf. (via Nom Nom Nosh)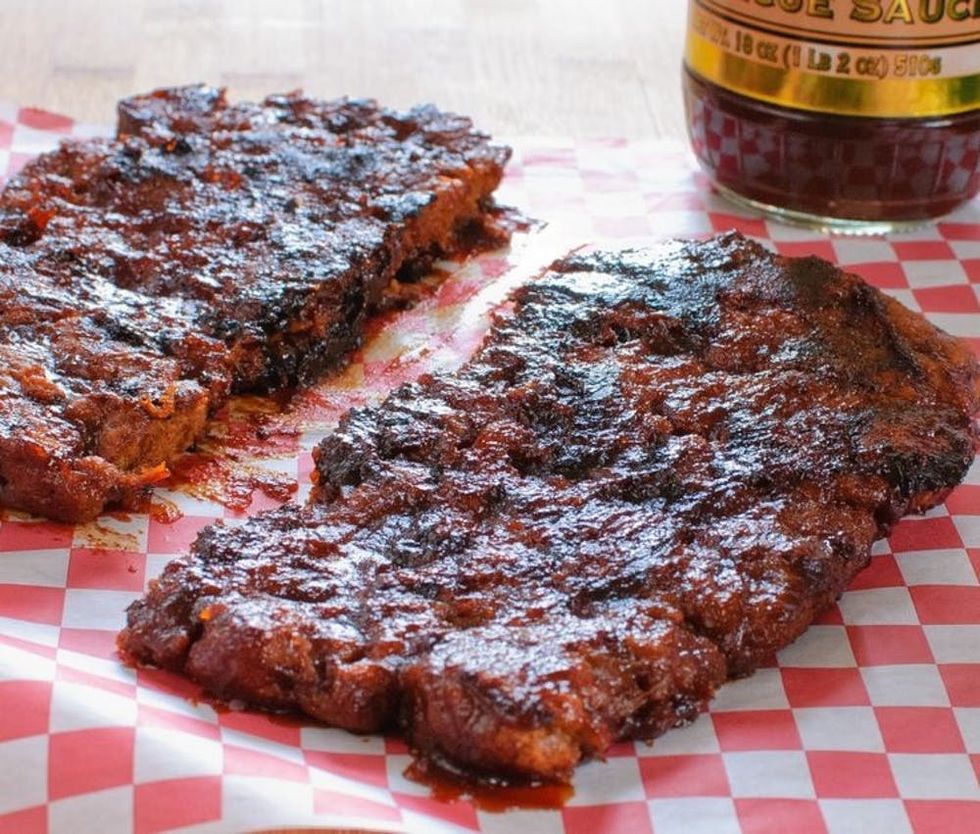 13. Vegan Barbecue Ribs: BBQ purists (and gluten avoiders), keep scrolling — these "ribs" made with seitan are totally meatless! (via Baked In)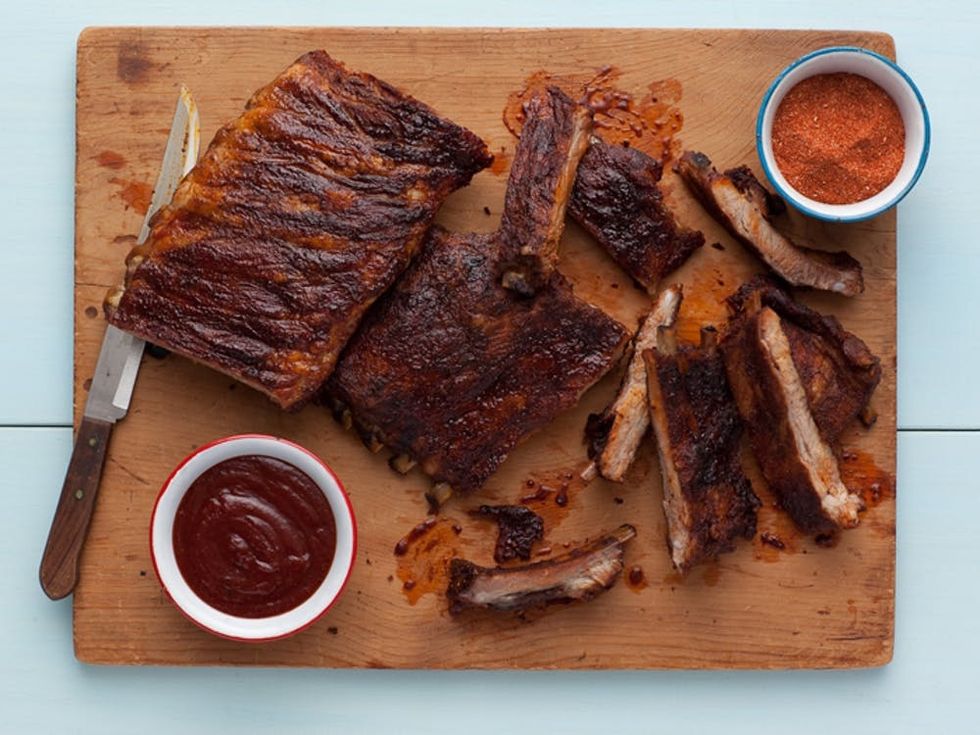 14. Memphis-style Hickory Smoked Beef and Pork Ribs: Options abound in this recipe: pork or beef, dry- or wet-style. (via Food Network)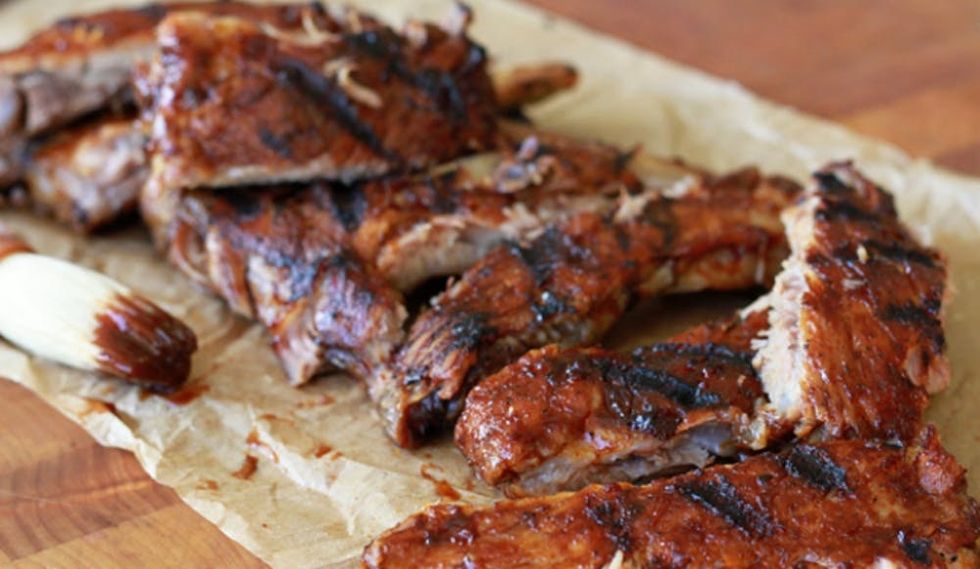 15. Fall-Off-The-Bone Slow Cooker Ribs: No time to sit around tending a grill for hours on end? Check out these streamlined slow cooker ribs — a quick blast on the grill just before serving lends just enough charred barbecue flavor. (via Southern Bite)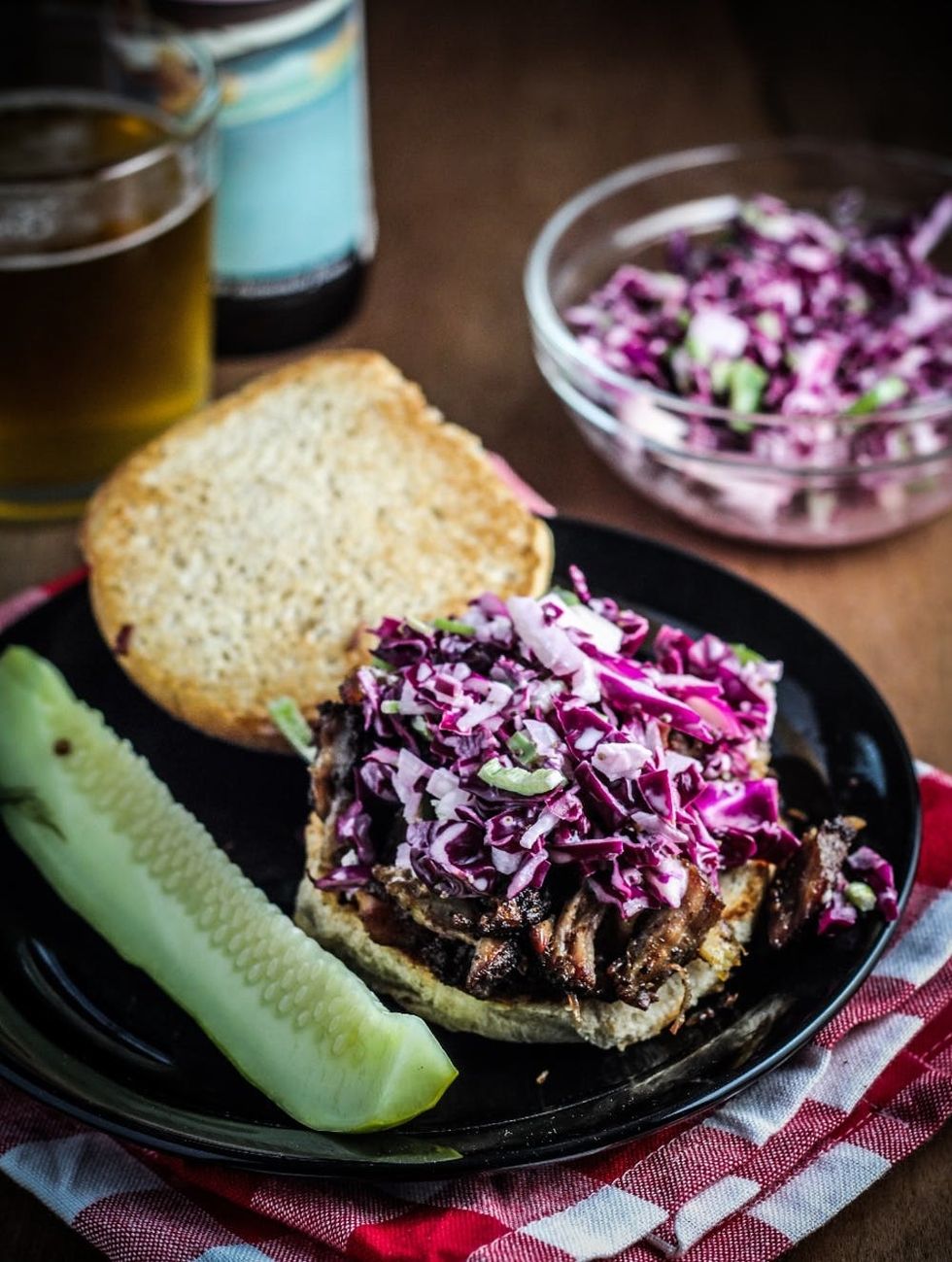 16. Pulled Pork Sandwich with Coleslaw and Pickles: With all these rib recipes, you're bound to have some leftovers. Shred the meat and transform them into a whole new dish with this tasty sandwich recipe. (via Katie at the Kitchen Door)
How do you like your ribs? Sweet, spicy, tangy, smoked or …? Let's talk all about ribs and any regional style preferences in the comments!