This Safari-Themed Kids Room Is Cool Enough for Adults
Jul 22, 2017
Nature-inspired nurseries and kids' rooms are all the rage these days. But have you ever heard of a safari-inspired theme? Well, get ready to be *obsessed* over this dreamy new style. Designed by Sherry Hope-Kennedy for the SF Designer's Showcase, the space looks cool enough to be on any grown-up's Pinterest board. There's a pink-to-blue ombre wall that's seriously swoon-worthy, a tree fort-inspired bunk bed, and quirky accessories like metal trunks that look like something straight out of a Saharan adventure. Scroll down for more pics!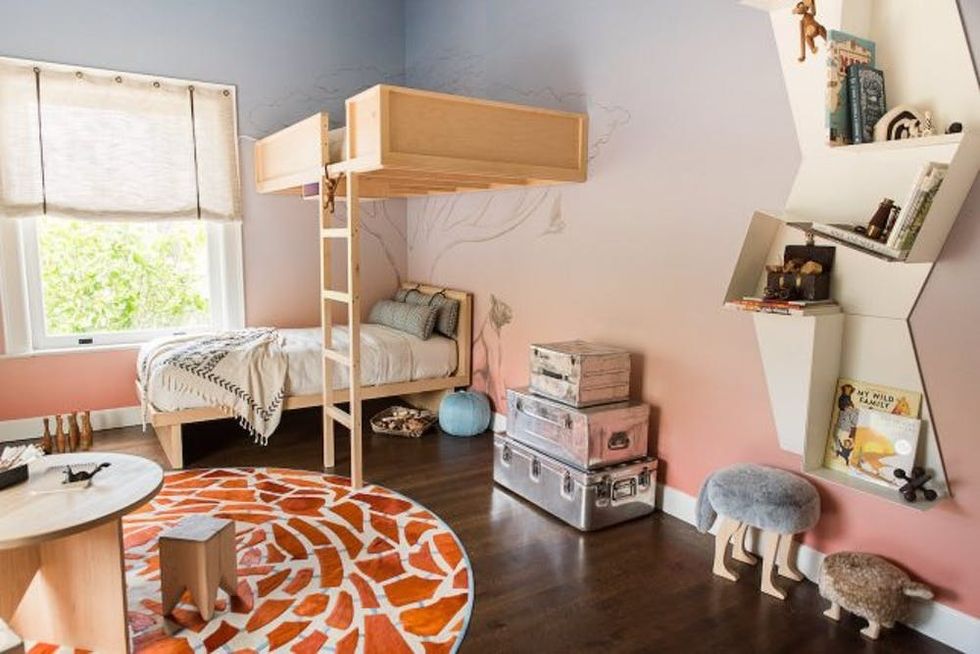 ---
With its #glamping vibes, that epic bunk bed fort creates the ultimate escape from lions, tigers, and maybe bedtime. According to Hope-Kennedy, the space was designed for climbing and hanging, and was meant to be "a shelter for the seeker of all things fun and free."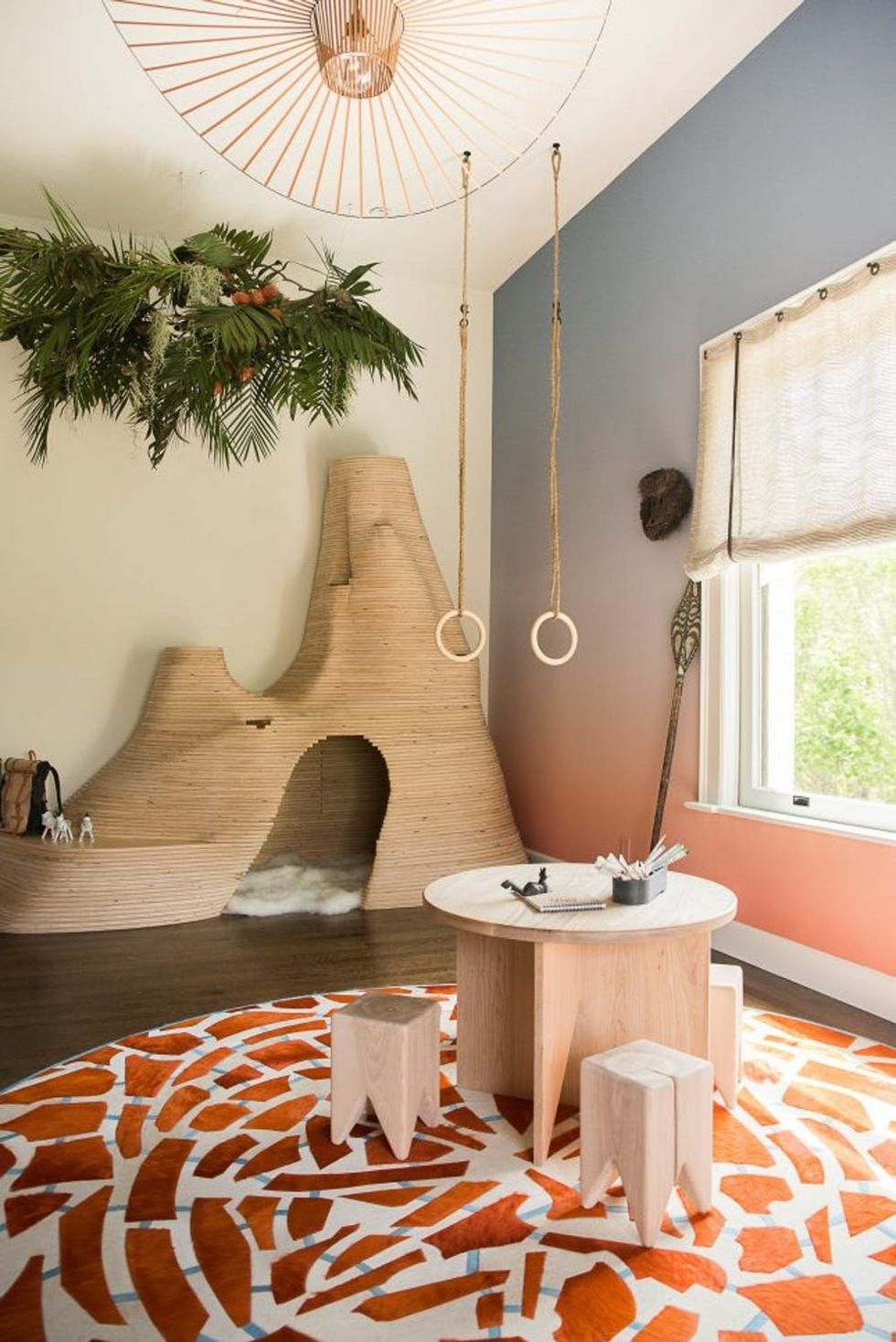 Speaking of fun, the termite mound-inspired reading nook in this room has hanging gym rings perfect for any little monkey. And we are totally digging the hanging greenery above it all.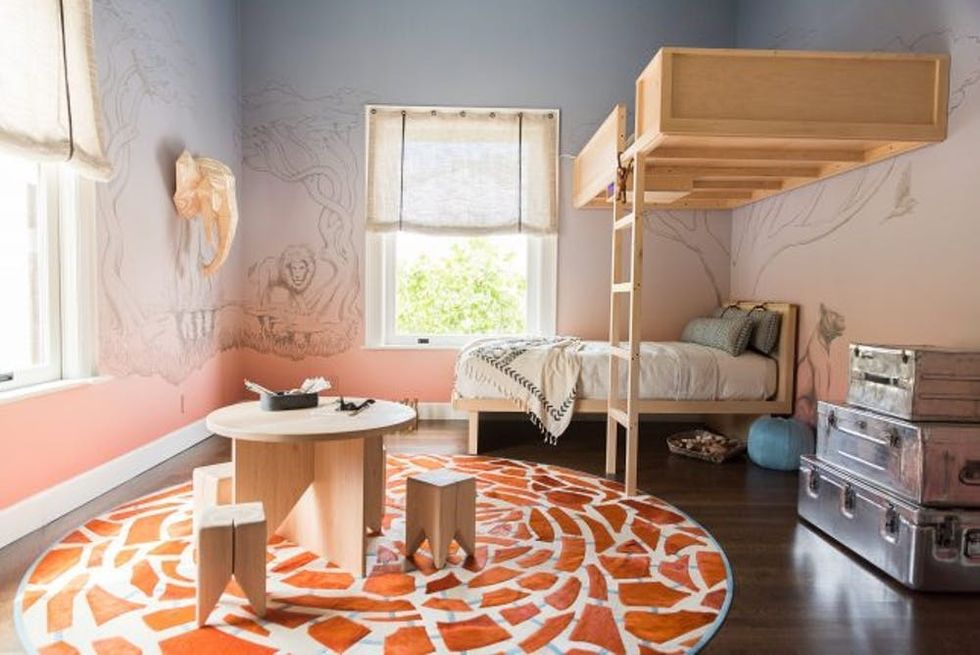 The walls are wrapped in an ombre wallpaper for that super cool sunset/sunrise effect and are covered in a hand-drawn desert scene. And that giraffe patterned circular rug? Swoon!
If you're looking for creative ways to jazz up your kiddo's room, make sure to follow us on Pinterest for tons of decor tips and DIY ideas!
(Designed by Sherry Hope-Kennedy, Studio SHK; photos via Amanda Anderson Photography)
Kate Thorn
Kate Thorn is an illustrator, foodie, photographer, and blogger at Create & Kate. She loves creating art, traveling, and all things chocolate. A native to the Great Northwest, she is currently living in London and pretending to be a mature grad student.
Home Decor Inspo