This Self-Drying Jacket Will Take You Back to the Future in Style
Dec 20, 2015
From phone-charging jackets to injury-proof leggings, we may have warmed up to the wearables market, but we have yet to find fashion-forward tech that keeps us both warm and dry all winter — until now. Meet the SDJ-01, the world's first automated, self-drying jacket. Capable of weathering snowstorms and spills alike, this smart jacket is lightyears ahead of its time, but you can order it today!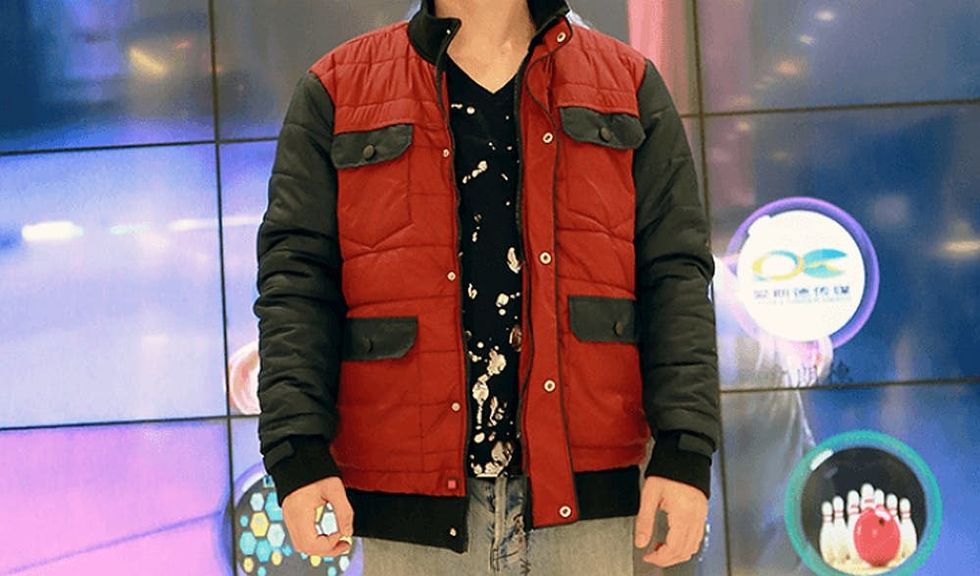 ---
San-Francisco-based Falyon Wearable Tech may get its name from the Chinese god of wind, Fei Lian, but their new Self-Drying Jacket 01 (SDJ-01) does far more than simply resist wind. Whether exposed to high-pressure air, water or spills from your fave holiday bevs, the SDJ-01's waterproof and breathable material can dry itself in as little as 30 seconds. In roughly one minute, you can expect 90% of unwanted moisture to have dried completely, leaving you warm and toasty even in frosty weather.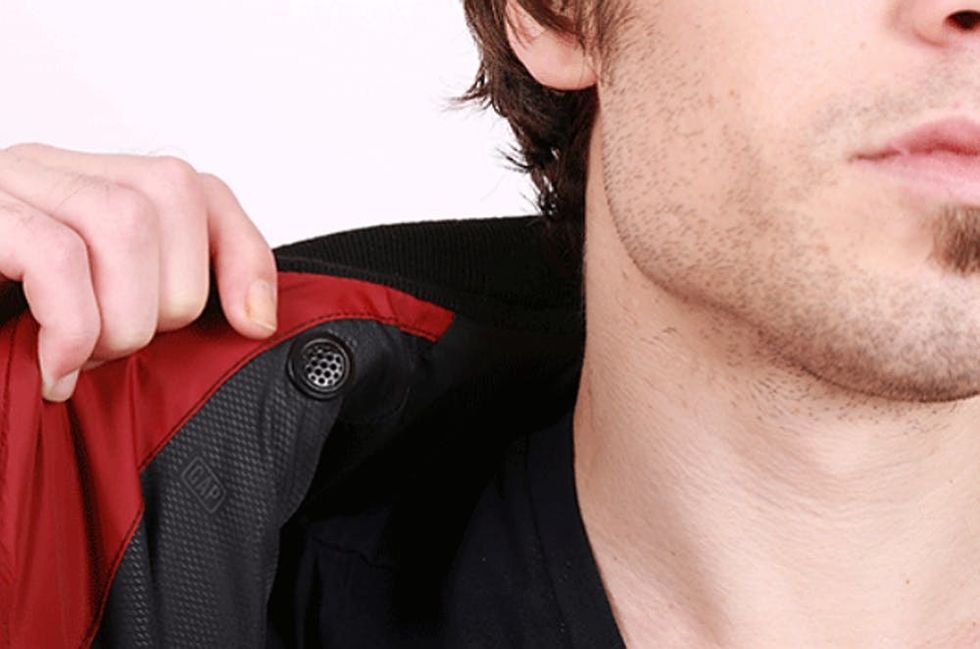 If the SDJ-01 looks familiar, it's because Falyon Wearable Tech modeled it after the one Marty McFly wore in Back to the Future Part II, but with the addition of some pretty fly technology disguised in its layers. Near the neckline of the jacket are exhaust vents that circulate air to speed up the drying of the jacket. These vents simultaneously expel air near your face and hair to keep them dry and perfectly coiffed for that ugly sweater party.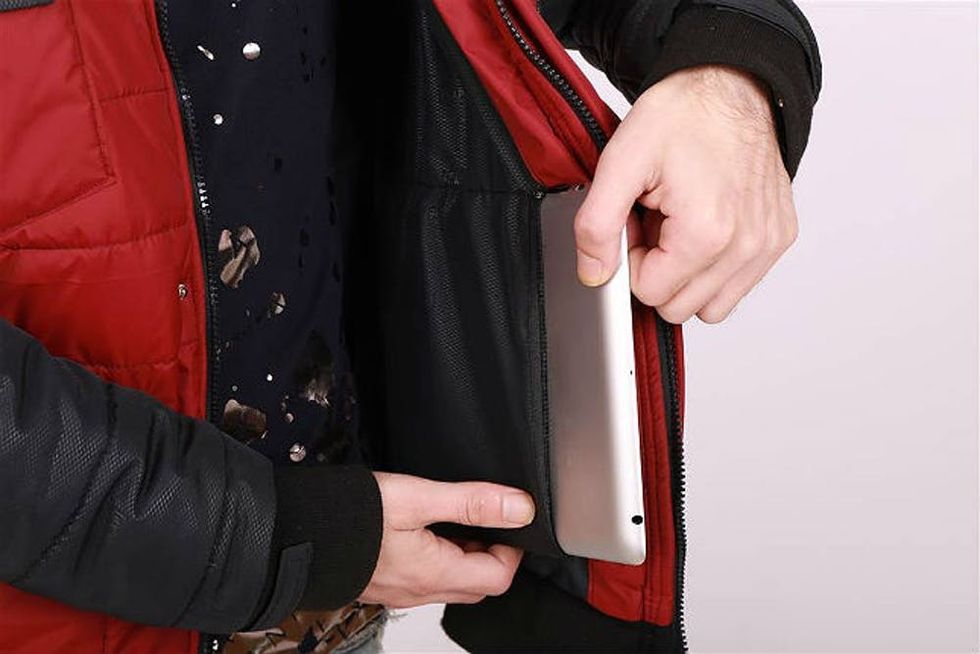 In between the exterior and inner lining of the coat are amplifiers that keep high-pressure air circulating to dry the jacket from the inside out, so the clothing layers closest to your skin are always the first to dry. To control power to the air amplifiers, just push the tactile power button on the front bottom of the jacket. Tuck your hands into the interior pockets and you might just feel the rechargeable power cell that keeps the air amplifiers running for up to 30 minutes! If you prefer to go hands-free, use your pocket to do what Marty McFly never had the opportunity to do: store a smartphone and tablet.
If you want to nab an SDJ-01 of your own, you don't need to hail a DeLorean time machine to travel to the future. Just head over to the Kickstarter campaign and pledge $149 or more. You can go for the traditional red and black combo that Marty McFly rocked, or choose from three other color schemes, plus a fourth limited-time, special-edition look.
What do you think future fashionistas will make of the SDJ-01? Tweet us @BritandCo!
(Photos via Falyon Wearable Tech)
Manasa Reddigari
Manasa is a freelance writer with a passion for the weird and wonderful technologies that are transforming life as we know it today.
Tech