12 Cozy and Colorful Slippers For Winter
Dec 01, 2013
We've covered what to wear on your feet when you head out into the snow and slush, so now we're concentrating on how to get cozy—way cozy—once you step inside. The answer: slippers, of course! Since we've been obsessed with patterned footwear lately, we picked the most crazy colorful dozen we could find. So we have one thing to ask: y'all ready for this?
---
1. Gap Polka Dot Slippers ($25): It's a simple equation, and no matter how you do the math the answer is the same: polka dots plus contrast trim equals slipper perfection.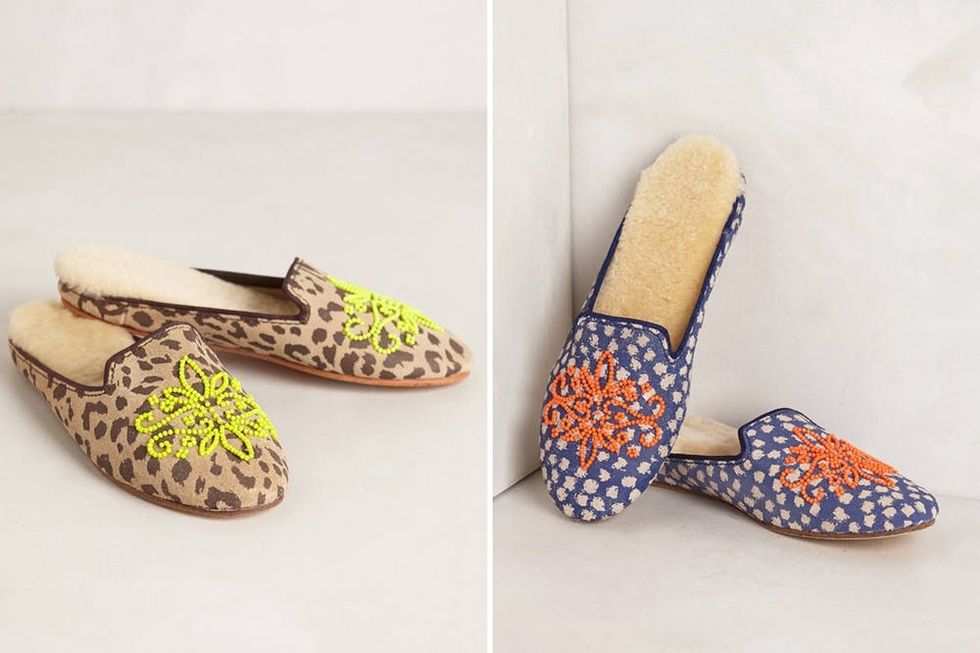 2. Beaded Smoking Slippers ($78): We'd dig these animal print-inspired slippers even without any embellishments, but it goes without saying that the addition of neon beads isawesome. The color combos are near perfect, too.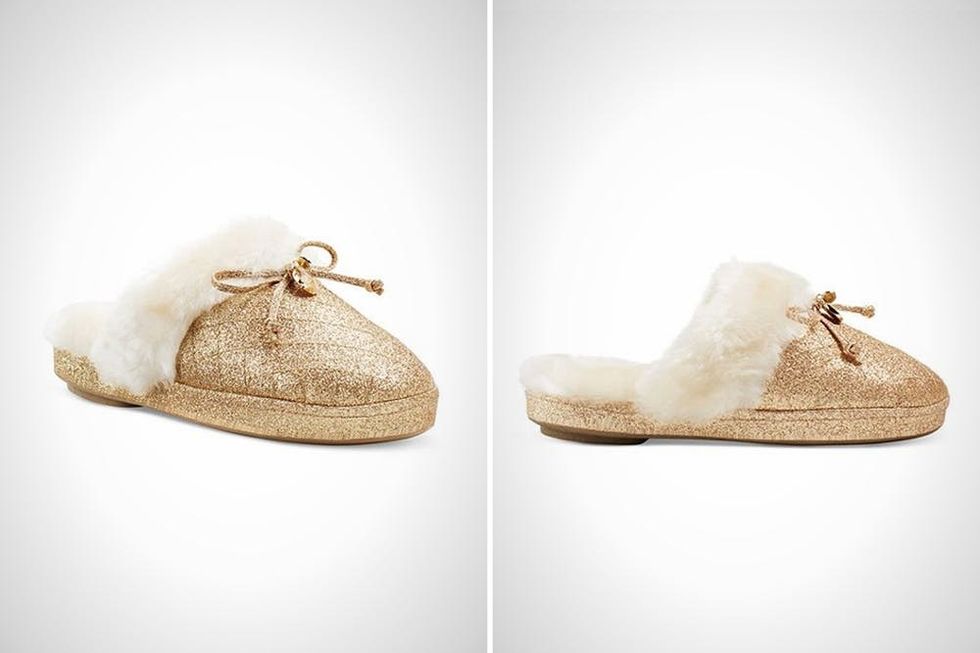 3. Michael Kors Carter Faux-Fur Slippers ($69): If you're as into metallic shoes as us, then this is the pair of slippers for you! The faux fur trim makes them even more luxe.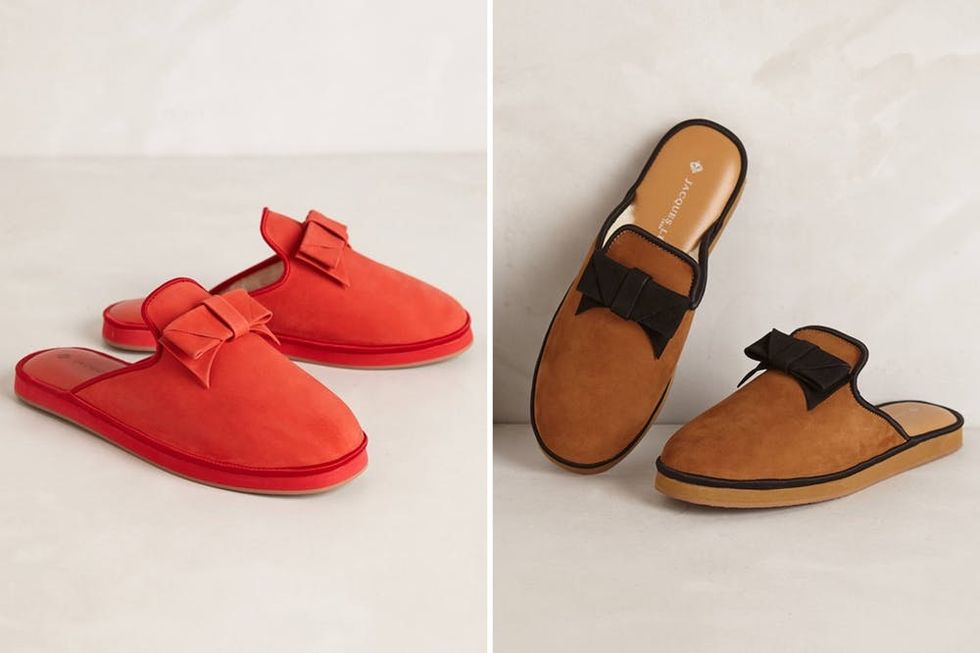 4. Daria Shearling Slides ($120): These bow-topped slip ons are perfect for prepsters. While we're nuts about the bright monochrome slippers, either pair is perfect for the holidays.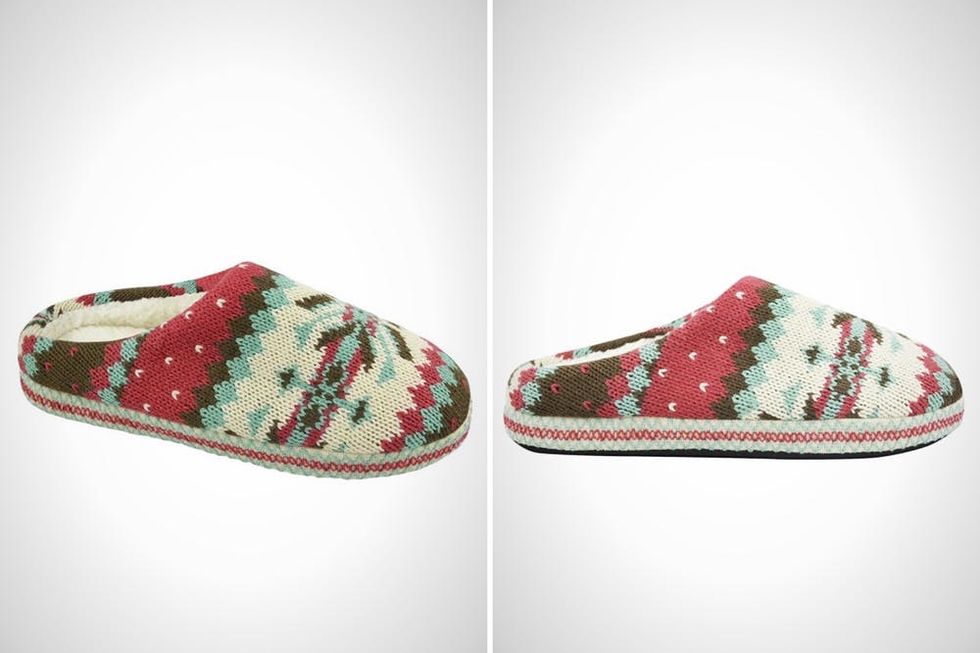 5. Muk Luks Scuff Ivory ($24): The knitted pattern on these festive slip ons is super cute. The muted maroon and mint green color palette make these appropriate for ladies at any age.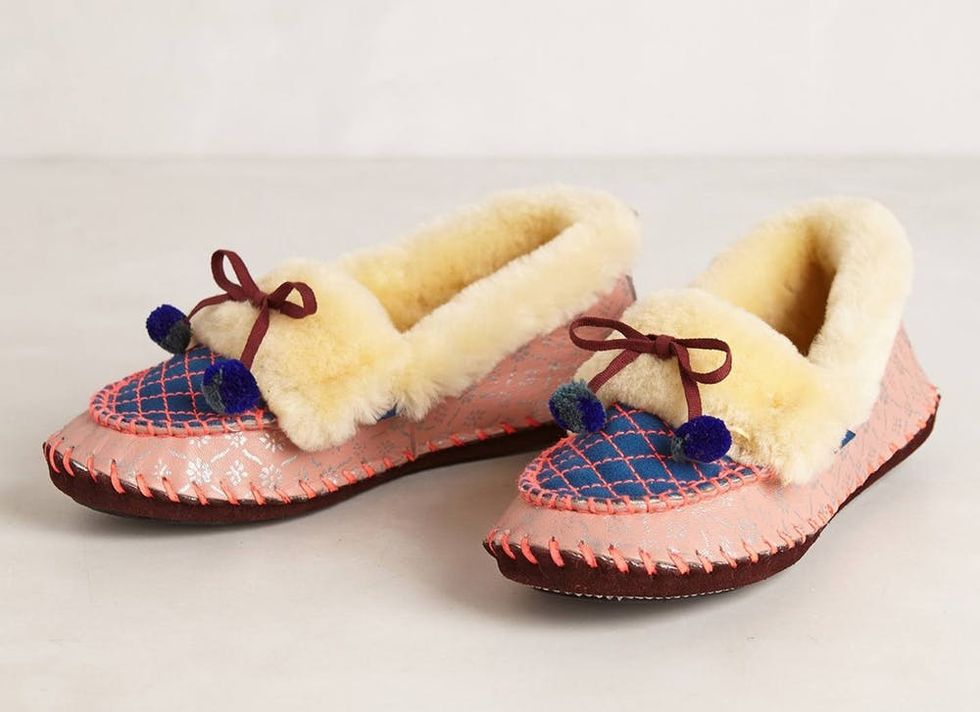 6. Pom Tassel Moccasins ($78): With 360-degrees of faux fur trim, two-toned pom pom tassels, and a contrast color quilted toe, these might be the most tricked out pair of moccasins we've ever seen! But we have to admit, we're kind of loving it!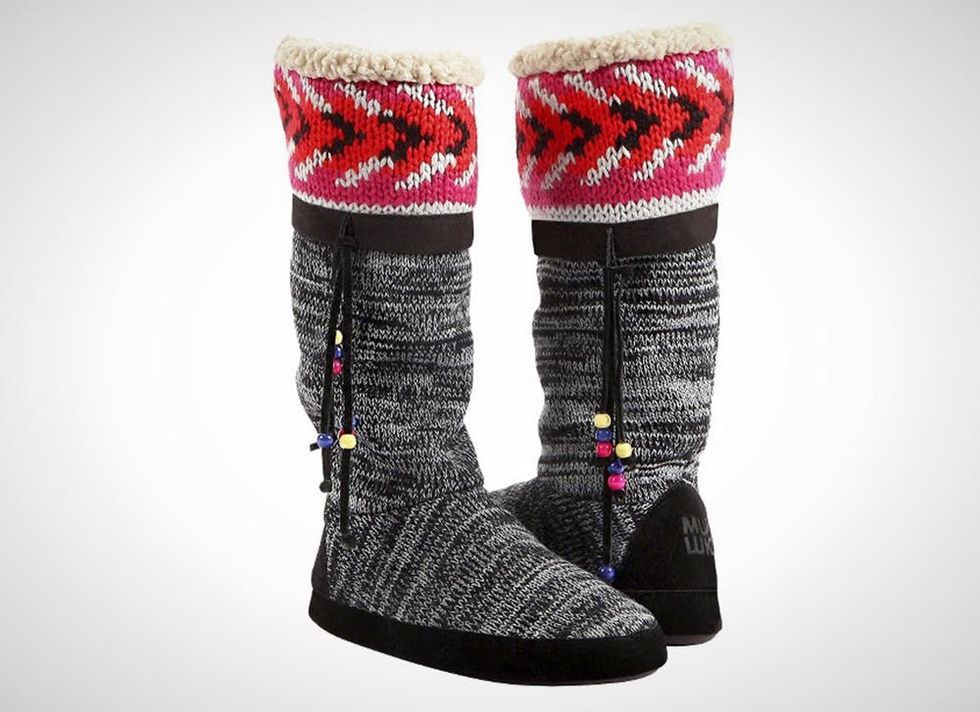 7. Muk Luks Marisa Slipper Boot ($40): Here's a slipper trend we're super excited about: the slipper boot. With so much more fabric to play with, the pattern possibilities are nearly endless. We love the addition of long, beaded tassels that give these knee-highs an extra playful touch.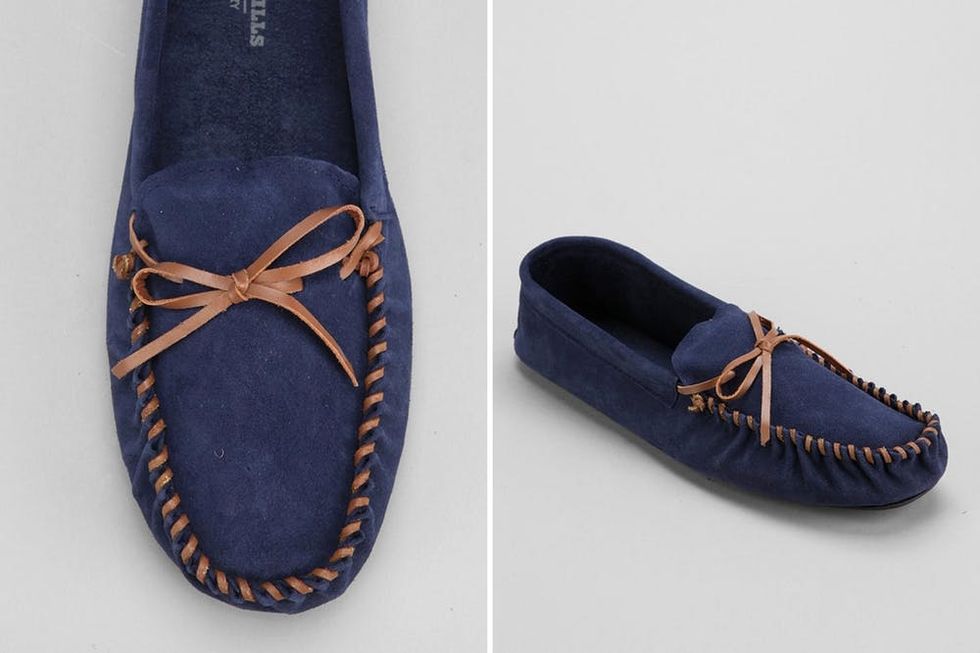 8. O'Hanlon Mills Moccasin ($28): Moccasins have quickly become a go-to slipper, and it's no surprise why: it's a classic. We love this colorful version with a more traditional color used as stitching.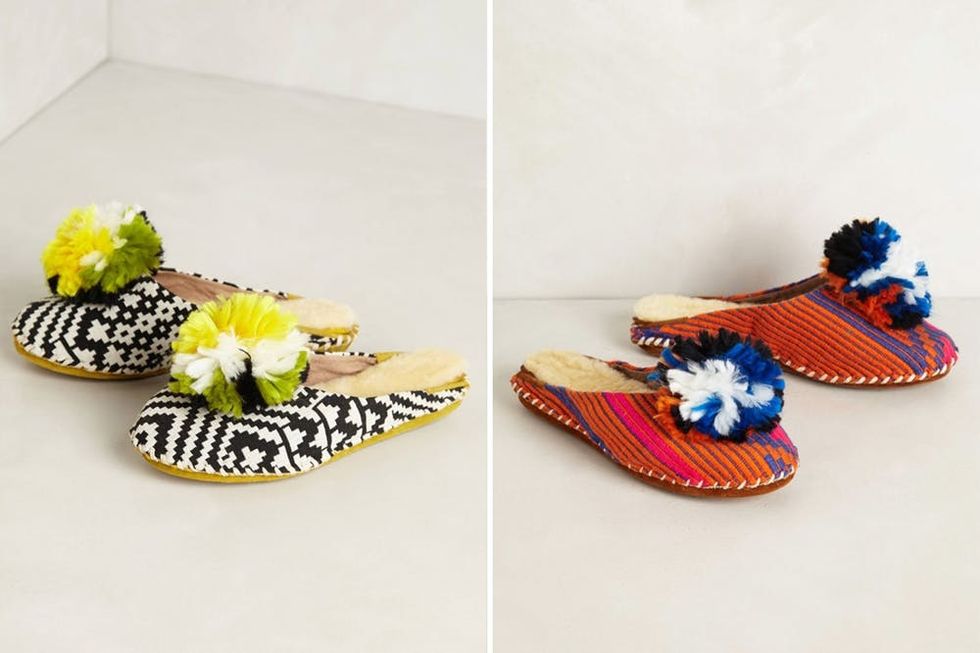 9. Pom Slippers ($58): Apparently Anthropologie is our spirit animal when it comes to patterned slippers! We can't stop staring at these amazing pom-ified slip ons—that pixelated tribal pattern! Those bright pinks and oranges! At this rate we'll never make up our minds, so we'll cave and toss both in the cart. ;)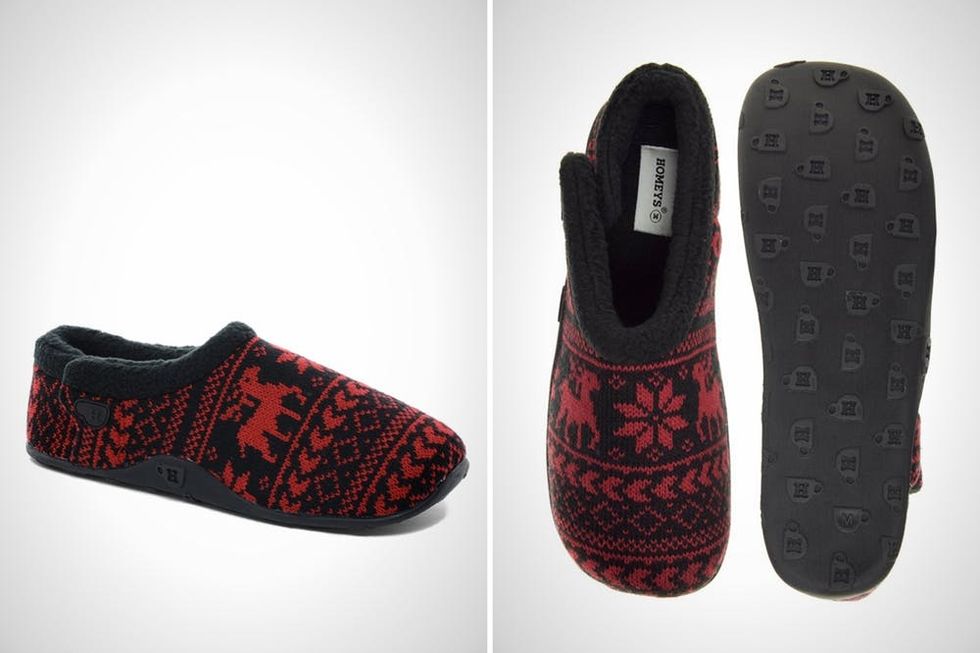 10. Homeys Reindeer Slippers ($54): If you need to hop outside to give your neighbor a tin of your famous Christmas cookies this holiday, don't even think about lacing up! These hard soled slippers have got you covered!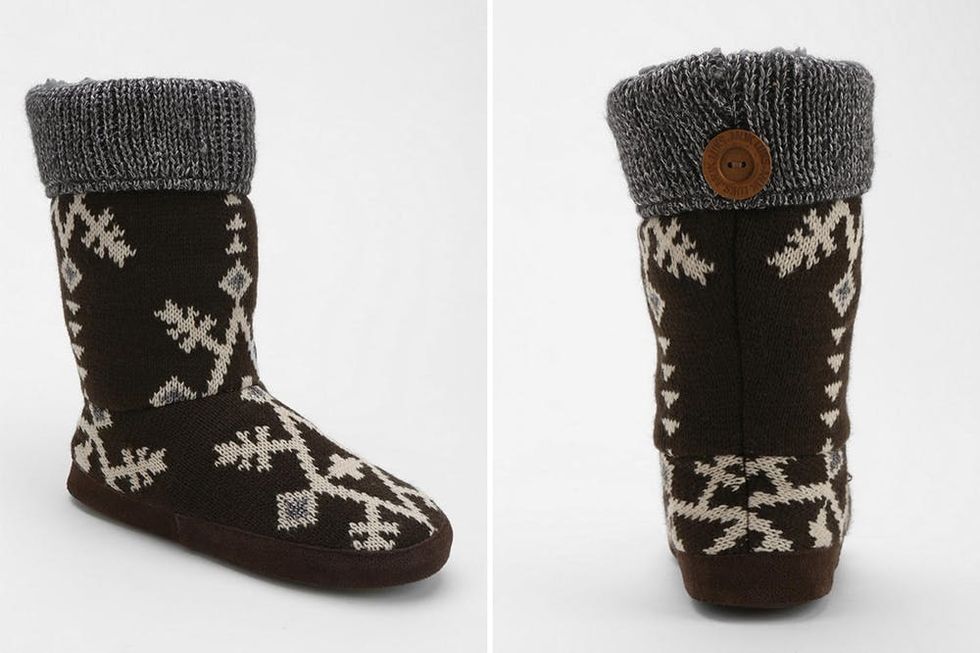 11. Muk Luks Vanessa Snowflake Slipper-Sock Boot ($42): Here's another pair of cozy slipper boots, this time in black and white. The grey, buttoned cuff keeps these snowflake patterned slippers classy.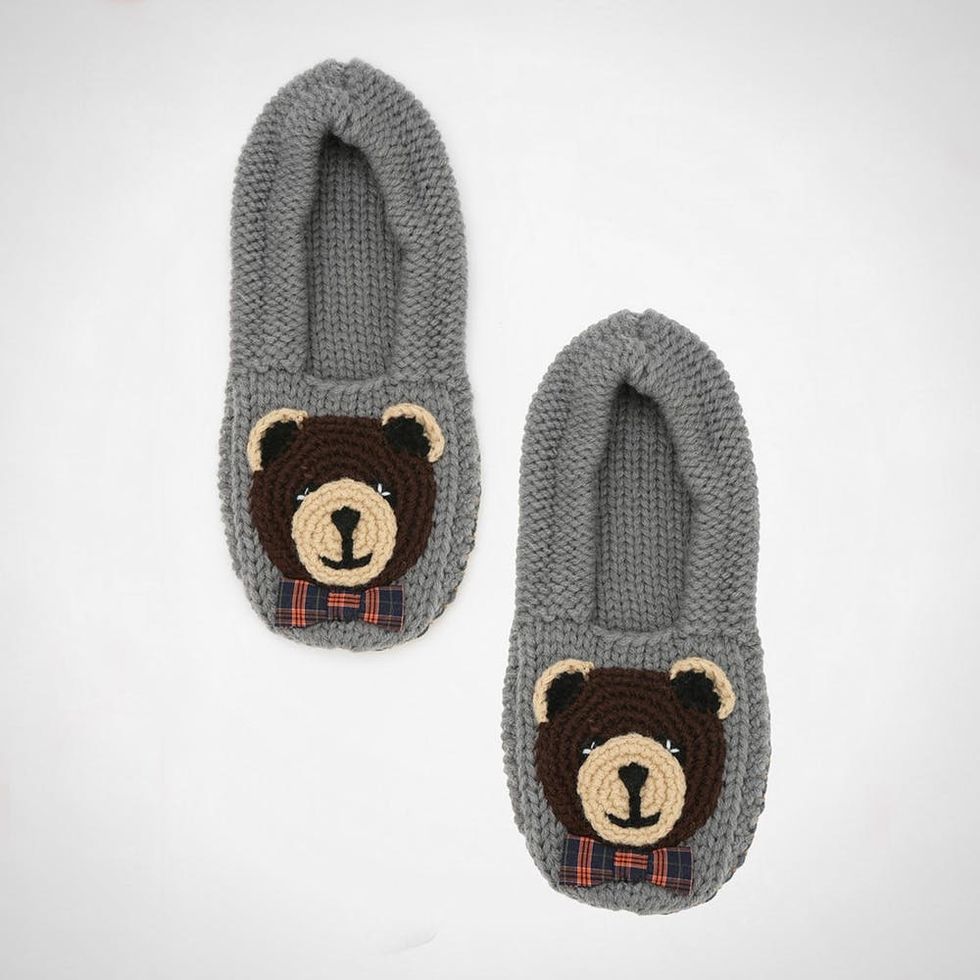 12. Animal Slipper Sock ($16): These animal face socks are too cute to not include in this roundup, especially since this bear is ready for his time in the spotlight—check out that plaid bowtie!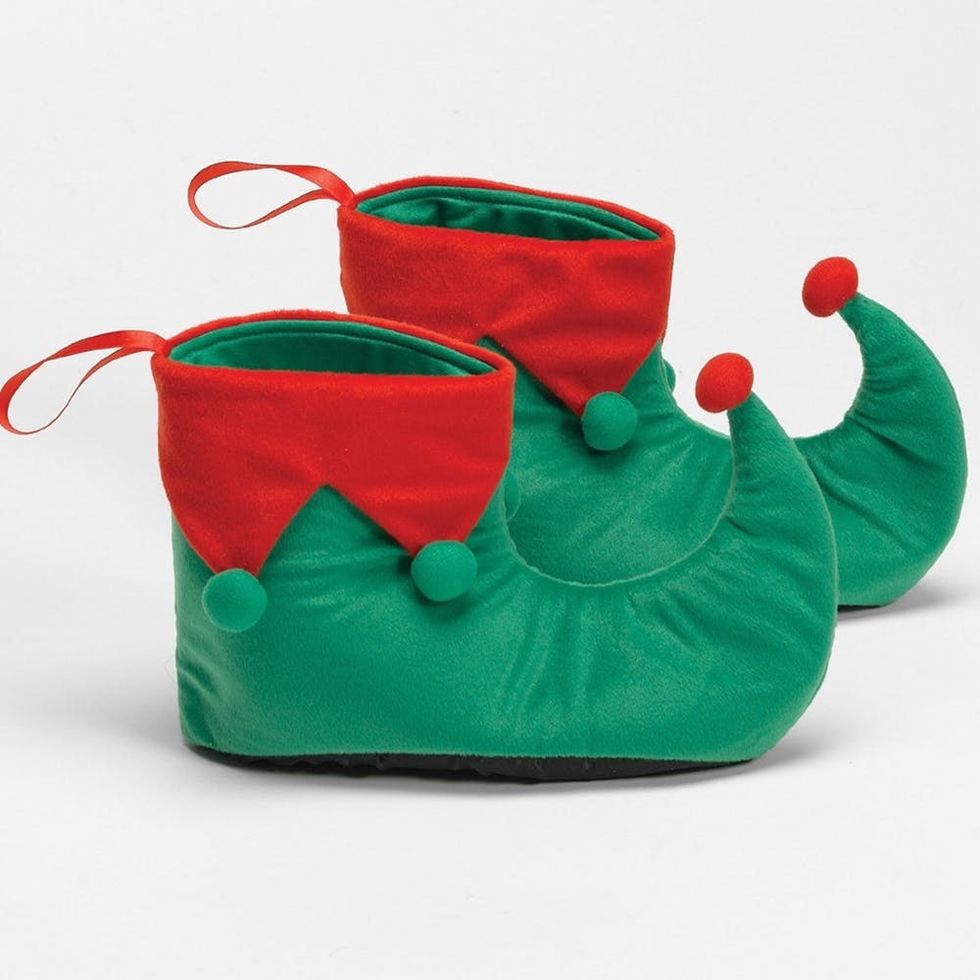 BONUS:Elf Shoes ($20): When are elf shoes not a bonus? We recommend this gift for office white elephants. You—and the lucky recipient—can thank us later.
What's your favorite pair of colorful slippers? Tell us in the comments below!