You Won't Regret a Single Bite of These Mini Slow-Cooker Lamb Tacos
Apr 09, 2019

---
Former food editor and Food Network host Marcela Valladolid flexes her culinary prowess in her latest masterpiece Fiestas: Tidbits, Margaritas & More ($14). The Mexican-American chef elevates her native cuisine to Pinterest-worthy heights — all while keeping everything accessible. We recently caught up with Valladolid, who is partnering with Capital One, to celebrate the intersection of food and travel. "People always ask me, 'Where's your favorite place to travel?'" she told us. "I always end up saying Mexico."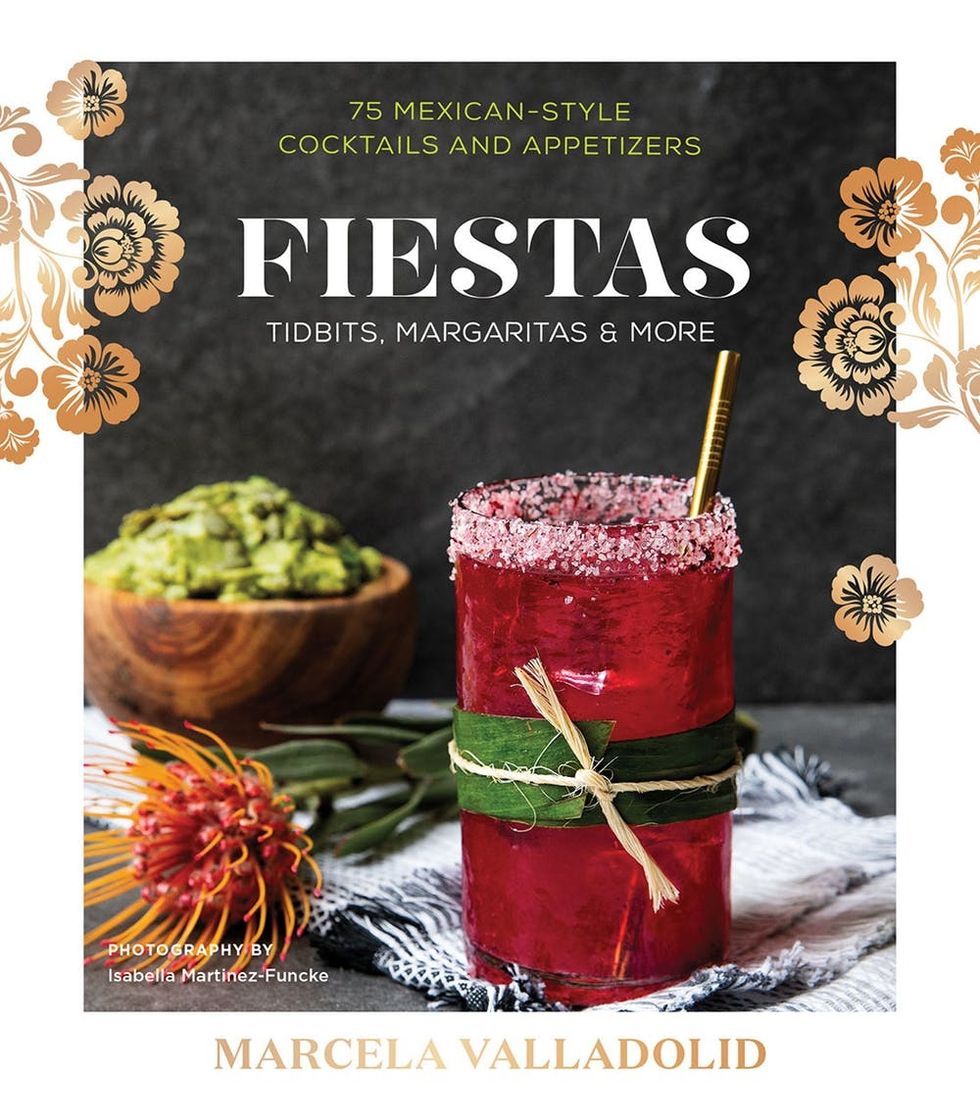 Naturally, the cookbook celebrates her love for Mexico in a way that looks and feels personal. Because it is. The entire book was photographed at her house, using solely natural light, and she styled every shot with pieces from her own collection. Anything that wasn't hers, was "done by either a local artist or a Mexican artist that let us use their stuff," according to Valladolid.
Throughout Fiestas, you'll find easy-to-follow recipes you will will adore for parties. Once you've learned to appreciate the "humble" tortilla, you really can't go wrong. Valladolid joked, "I always say that — unless it literally turns green — there's no reason to ever throw out a tortilla." She recommends picking them up "warm by the kilo" at your local Latin market. Just don't forget to separate them before they cool. Otherwise, you'll be left with a blob of masa, she informed us.
Though tortillas star in chilaquiles, enchiladas, and more classic fare found in her book, nothing beats tacos for a crowd as they don't really require plates or forks. Valladolid's mouthwatering mini lamb tacos (below) are slow-cooked too, so you can set-and-forget for breezy entertaining. You'll want to promptly wash them down with one of her favorite cocktails from the book, the blood orange paloma pitcher.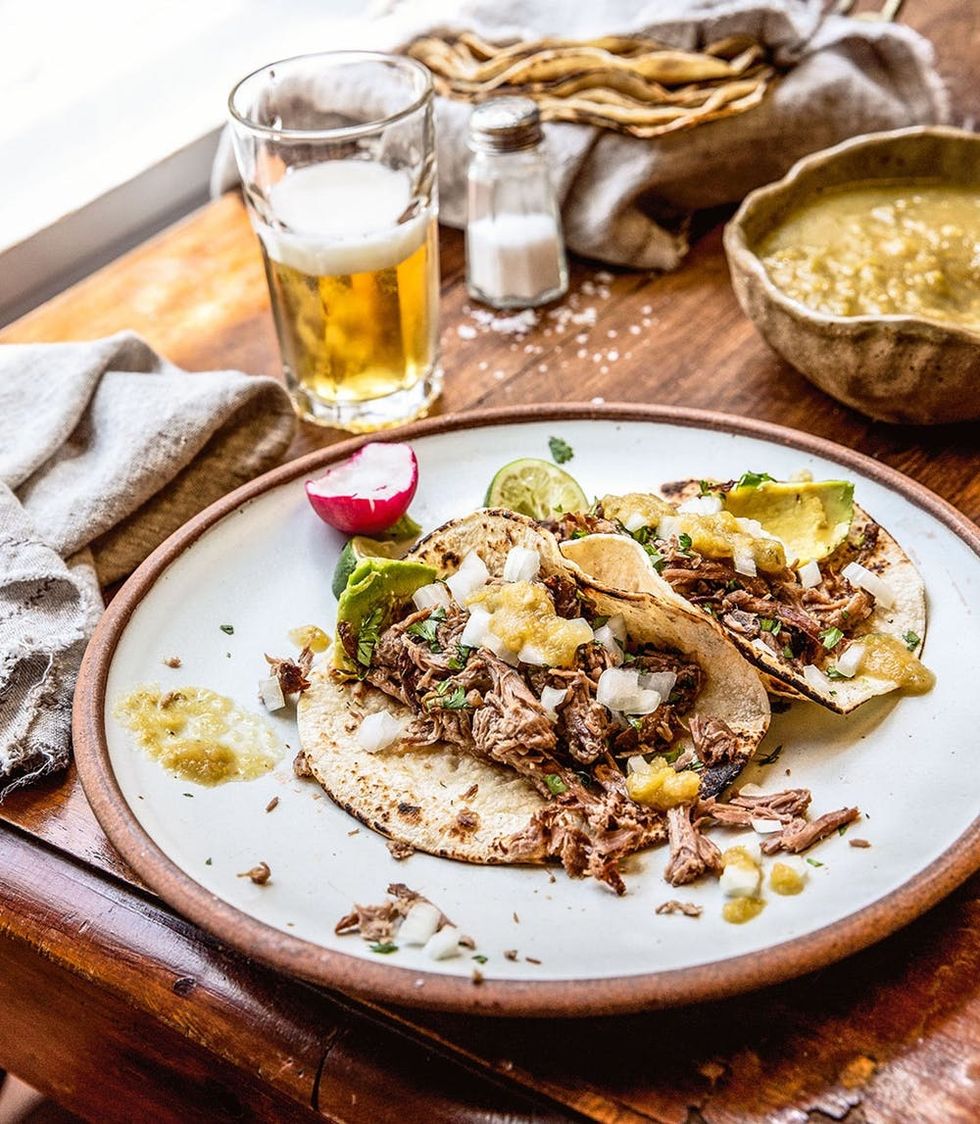 Slow-Cooker Lamb Mini Tacos
(Serves 16)
Ingredients:
Slow-Cooker Lamb Mini Tacos:
Roasted Tomatillo and Green Apple Salsa:
Directions:
RELATED: The Beginner's Guide to Slow-Cookin' Everything From Drinks to Dessert
Brit + Co may at times use affiliate links to promote products sold by others, but always offers genuine editorial recommendations.
(Reprinted from FIESTAS: Tidbits, Margaritas & More Copyright © 2019 Marcela Valladolid. Photographs Copyright © 2019 Isabella Martinez-Funcke. Published by Houghton Mifflin Harcourt.)